Before you choose your display format, it's important to understand what each is and how they work. Watch the video or keep reading for a full overview of every display type: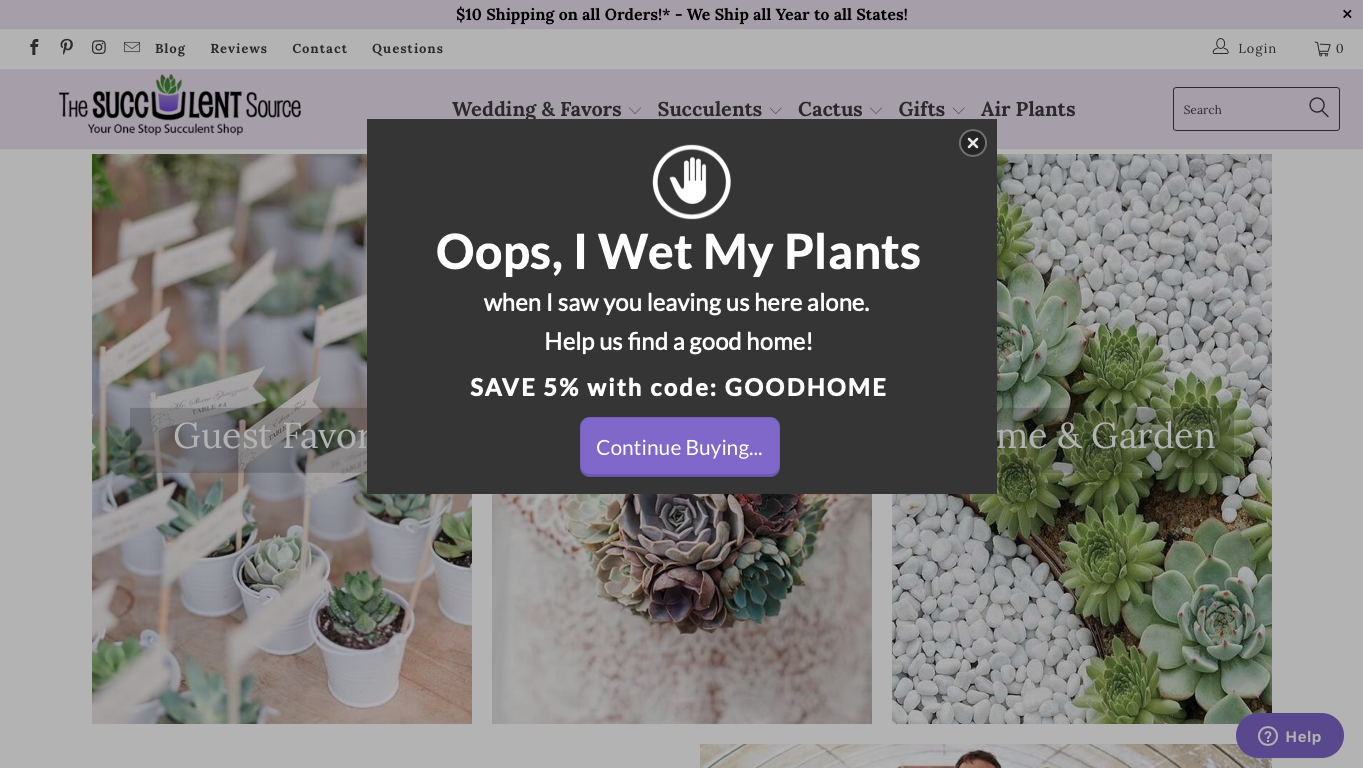 What are they?
Pop ups, also known as lightboxes, typically display in the center of the website. We're not talking about annoying third-party ads that take up the whole page here. We're talking about native pop ups that provide offers, discounts, or email subscription boxes to website visitors.
Why use them?
Adding pop ups to your own website give you a more interactive way of engaging your visitors at key points in the browse-and-buy process. A pop up may be a surprising pause for someone navigating your website, but they make it easy for subscribers to join your list without having to look around for a subscription form.
Plus, you'll capture interested shoppers who wouldn't otherwise have considered joining your email list. Pairing a pop up with clever verbiage or a specific campaign, like a discount or a unique piece of content, might be more than enough to gather that email address.
For example, The Clever Travel Companion, a clothing company that makes theft-proof clothing for world travelers, uses a delayed pop up on their site that offers visitors a $10 gift card to sign up for their "infrequent newsletter." The pop up does not block the whole screen and is designed to provide something of value without making it impossible to see what the brand is all about. Even better, this simple sign up form delivered hundreds and hundreds of sign ups for the company with minimal effort.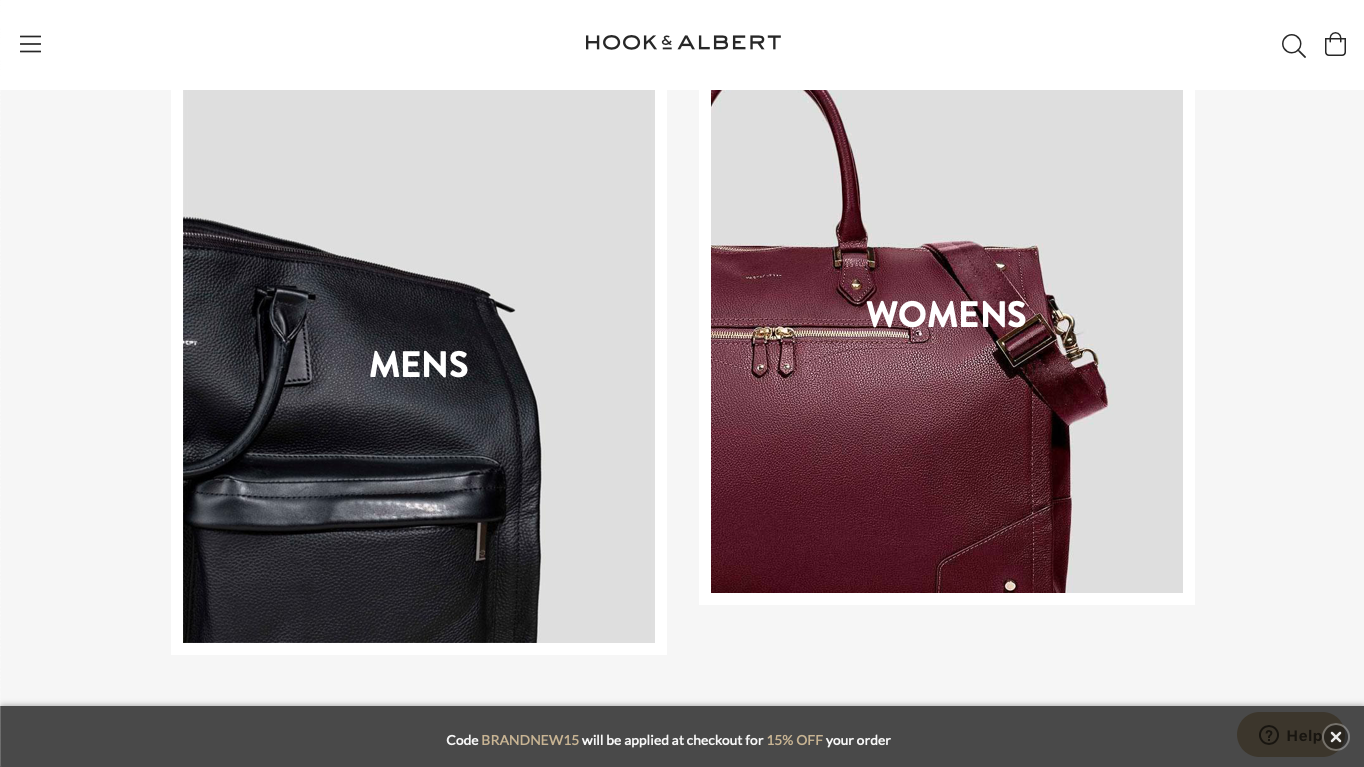 What are they?
Bars provide a full-width message that typically sits either at the top of your site or at the bottom.
Why use them?
If you want a more subtle email collection form, a bar sitting at the top or bottom of the page may do the trick. Plus, these stick around longer than a pop up, which can be quickly closed down. Bars are great for capturing emails but also for subtly promoting offers like free shipping, customer satisfaction guarantees, or new products.

What are they?
Like bars, banners provide a more subtle interaction that sits at the top or bottom of a site, but starts in a "hidden" state until triggered, rolling into sight at the desired time.
Why use them?
With attention-grabbing movement, a banner offers a different approach to a traditional pop up. Taking up only part of the page, it's also less invasive than a pop up but harder to ignore than its smaller counterpart, the bar.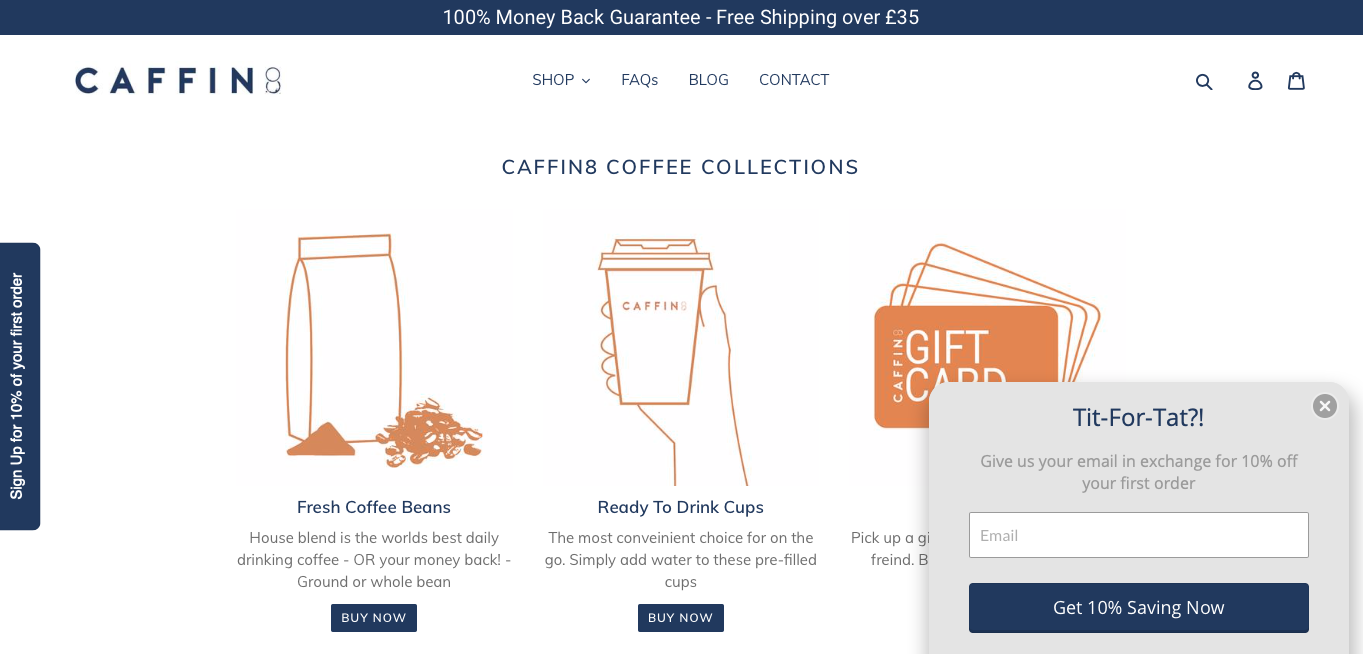 What are they?
Flyouts appear in the bottom right or left of a screen and are a bit more subtle than a pop up, but more likely to draw the attention than a banner or embed form because they include movement.
Why use them?
Flyouts work well for visitors in the middle of executing a task or reading a something long-form like a blog post because they draw attention but still allow your visitor to continue whatever they're doing. For example, if they like the blog post they're reading, a well-timed flyout letting them know they can subscribe for more blog posts or recommending related topics is a perfect opportunity to capture their email address.
What are they?
Embedded forms let you place a static sign up form on your website to capture email addresses and other relevant information.
Why use them?
Embedded forms can complement your other campaigns and make for an excellent permanent installation in your footer or sidebar. This is a great backup for viewers who clicked out of a pop up or if you want the most subtle option for on-site conversion. A simple solution would be to add an embedded sign-up form in the footer of your site; if viewers are looking around your site and investigating other footer links, it's likely they are interested in learning more about your business.
Make sure to let potential subscribers know how frequently they will receive communications from you to set clear expectations and to increase the chance you will acquire only the most engaged subscribers.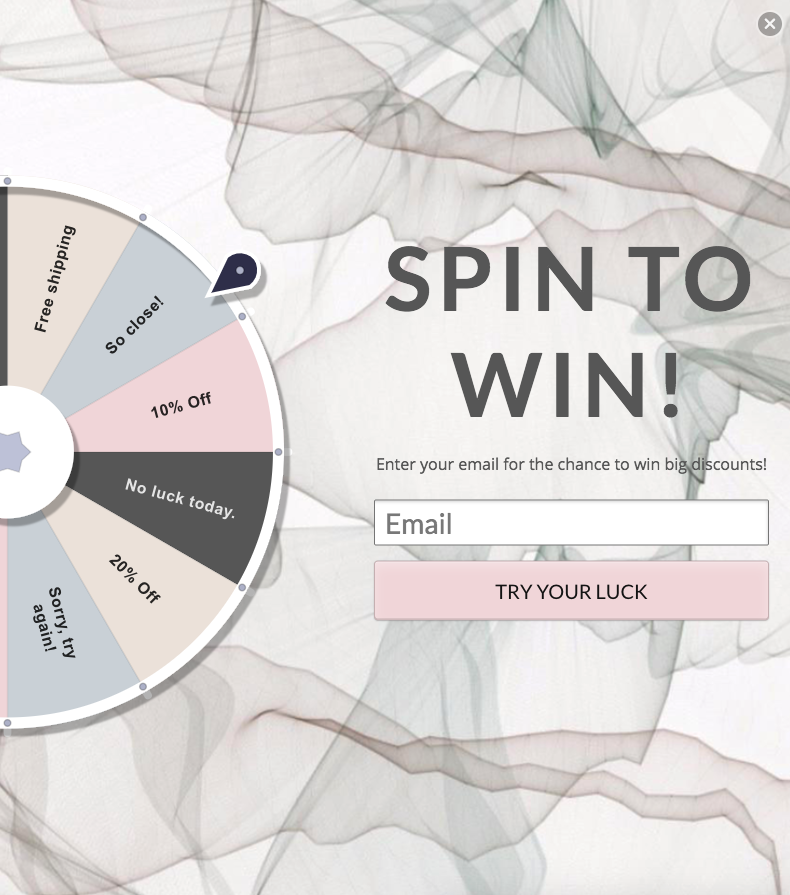 What are they?
Spin to Win lets visitors to your site enter their email for a chance to win awesome discounts and prizes once they reach your site.
Why use them?
Site visitors love it because it's a highly engaging way to get a discount—and every spin is a winner. You'll love it because it converts at a really high rate, is completely customizable, and the discounts and likelihood of winning are 100% in your control.
Now that you've got a rundown of the different formats your campaign can take, it's time to learn about what kinds of triggers you can use to deliver your message at the right time.