What to expect when you work with us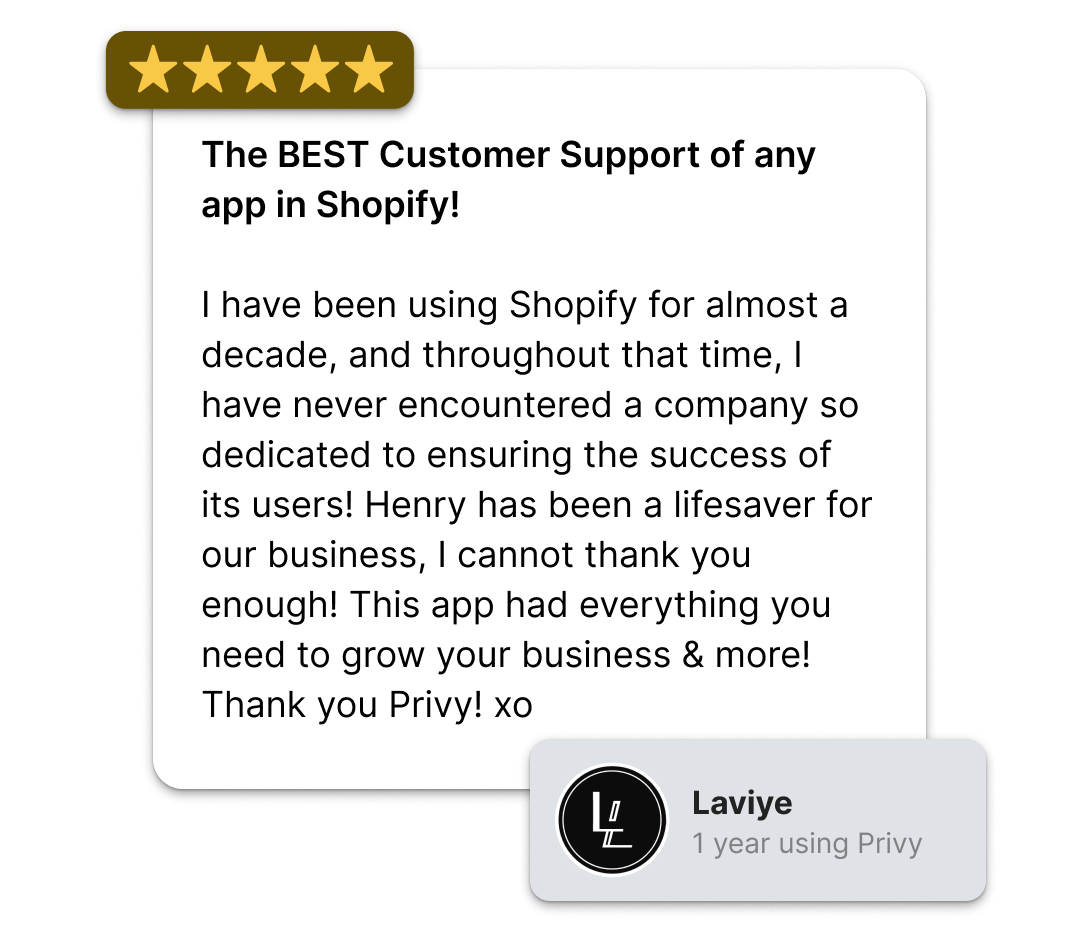 Case Studies
Real stories from real brands who have worked with a dedicated customer success manager at Privy
View all posts
A Behind-The-Scenes Look At How This Agency Delivers Real Results With Privy
Get a behind the scenes look at how Right Left Agency partners with Privy to deliver real results for their clients.
How Bdellium Tools Drove Over $1M in Sales And Made The Switch To Privy
After using Privy Convert on their website for 3+ years, the Bdellium Tools team came to Privy looking for an alternative to Klaviyo. We had the chance to sit down with Ivan to hear more about the switch and how they generated over $1M in sales using Privy.
How Bryght's Segmentation Strategy Grew Revenue by 1500% for BFCM 2022
Get an inside look at Bryght's journey using Privy and their Black Friday Cyber Monday campaign strategy that drove 1500% growth year over year.
Our Success = Your Success
And we have the
results to prove it.
+50%
growth in Privy signups after 90 days
+57%
attributed revenue growth within 6 months
Want to work with a

real person?
Here's what it takes:
You're paying $150+ monthly for Privy
You want to grow your business
You have vision for long-term growth working with a dedicated success manager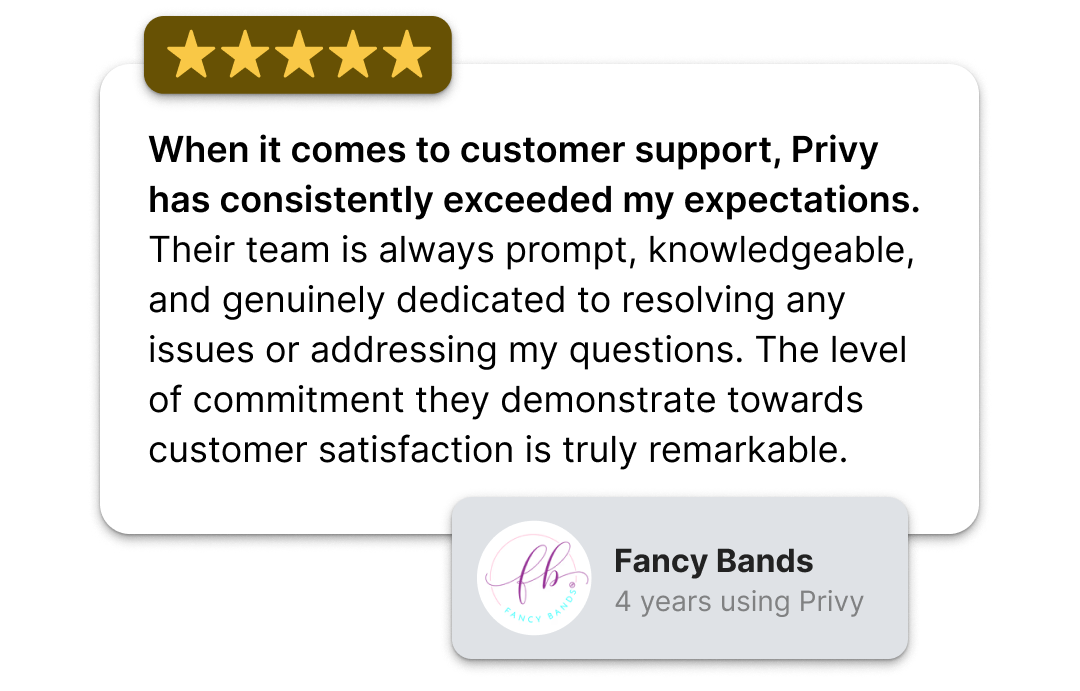 Get Started Today
Contact us to enroll in the program and start working with a dedicated success manager.
Work with Us
Privy's Customer Success team drives REAL results.
But don't just take our word for it...
I have been using Shopify for almost a decade, and throughout that time, I have never encountered a company so dedicated to ensuring the success of its users! Henry has been a lifesaver for our business, I cannot thank you enough! This app has everything you need to grow your business & more! Thank you Privy! xo
WE LOVE PRIVY!! We were using another email platform but also used privy for our pop ups. After speaking with a few of their representatives, we decided to move all business over to privy and i'm so glad we did! Their customer service is unmatched (SHOUTOUT TO CARLEY AND HENRY) and my inquiries are ALWAYS met with so much help and offers to jump on a call. YOU NEED THIS APP
I have used Privy for over two and a half years. It's one of those non-negotiable expenses for my business. Working with a Customer Success Manager is key -- they are so brilliant with conversion rates and popups and email campaigns. I have learned an enormous amount of general ecomm info from my rep that I have been able to implement immediately to my store. This app has saved my store from going under during a tumultuous economy and unstable times. I'm so thankful for Privy and the team there, and will continue to be a privy customer for life.
I've been using Privy for about 4 years now...their customer service and customer success managers are absolutely fantastic. I've been working with Carley P. for a year and a half now and she has been the most friendly, reliable, consistent account manager I've ever worked with. She goes above and beyond offering ideas and feedback for my emails, providing resources, and getting me in touch with the right Privy people if I ever have an issue. She's helped me clean my email list, set up so many different automations and cart savers that have brought my online store revenue.
What really sets Privy apart is its exceptional support team. With a team of experts always available to answer questions, troubleshoot issues, and provide guidance, you'll never feel alone in your marketing efforts. With user-friendly design, exceptional support, and unlimited sending capabilities, Privy is a MUST-HAVE for any business looking to take their marketing to the next level.
Privy is a game changer in the industry! The platform is stellar and the one-on-one support is second to none that we have worked with! Don't be late to this party; get Privy today!
I FRIGGIN LOVE Privy! i would shout it from the ROOFTOPS. Its easy, affordable, SCALABLE, and I love that you get ongoing customer support meetings as often as you need with your account manager. It makes me feel valued as a customer and not a number on a spreadsheet. Anytime ive been in a pinch, i hear back from my account manager pretty quickly. Never had any huge bugs, the updates are almost always features i need/use, and recently they promoted our brand on THEIR blog. Hubspot could never. You wont look back. XOXOX- The Bryght Team