Privy Broadcast Texts
Send text announcements to your contacts in minutes
Think of broadcast text as your SMS version of a newsletter. Send one-off text messages to your contacts whenever you're running a limited-time offer, early-access promotion, flash sales, and other impromptu announcements.
Over 18,500 five star Shopify reviews
How do
Broadcast Texts

work?

Broadcast Texts engage and convert more sales from your SMS contacts by sending promotions, coupons, and exclusive offers directly to their phones.

Consumers today are shopping with their phones more than ever. And they aren't just browsing—more than half of ecommerce sales happen on a mobile device. Broadcast Texts are one-off messages that help you turn casual browsers into loyal customers.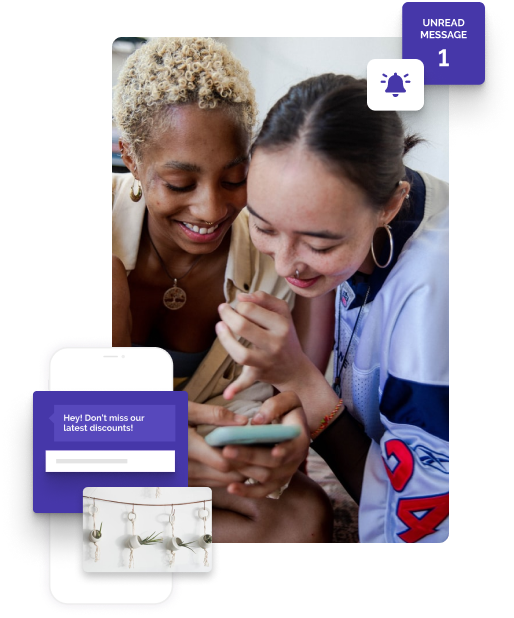 Why Send Broadcast Texts?
Your contacts aren't spending all of their time in their inboxes. So neither should your brand. SMS messages from brands have an average open rate of 90%—within 3 minutes of sending.
Broadcast Texts get you in front of your high intent contacts, instantly. These messages are a powerful way to drive sales beyond the email inbox with SMS. And with compliance built right in, you don't have to worry about spamming your customers.
With Broadcast Texts, your online store can…
Drive More Revenue
SMS is a top sales channel for thousands of online brands. It can be a top channel for your brand, too, with perfectly timed messages that share exclusive offers with your contacts. Engage your contacts with limited time offers with Broadcast Texts' built in coupon integration, grant exclusive access to new products, and more.
Build Brand Loyalty
Personalization is key to building brand loyalty. Broadcast Texts let you customize your messages with variables like your contacts' first names to make it feel like they're texting a friend. You can even segment your contact list based on attributes like Last Order or Total Lifetime Spend to deliver the most relevant messages possible.

Amplify Your Brand Reach
With open rates of 90%, text messages are the perfect complement to your email marketing. Combined with your email marketing, Broadcast Texts help you reach as many of your contacts as possible. Meet your subscribers where they're at and capture their attention.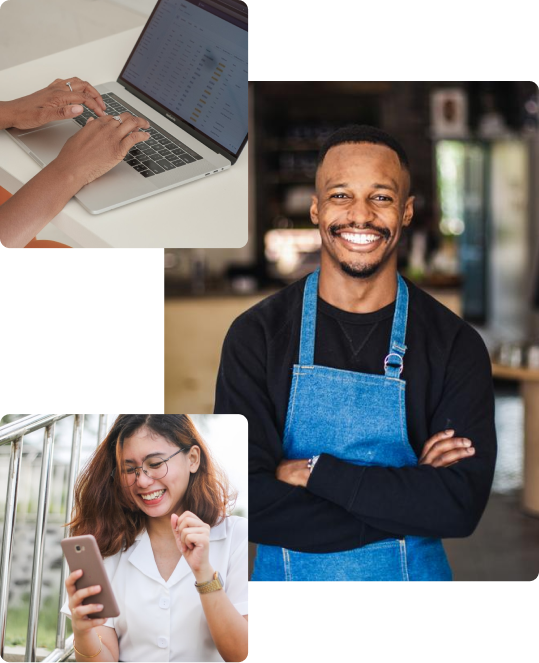 Simple setup to grow your
SMS list
Enable all Privy Text has to offer, including Broadcast Texts, in just a few minutes. Then add phone fields to your pop ups and other onsite displays to start growing your SMS list. Grow your SMS list and grow your next top ecommerce marketing channel.
Hook your contacts with Privy's
built-in Shopify coupon integration
Coupons help you control discounts. And discounts are supposed to feel exclusive. Include coupon codes that automatically sync with your Shopify store directly within your text messages. You'll incentivize your customers to make a purchase, and make them feel special at the same time.
Measure
revenue and engagement

with every Broadcast Text

Privy tracks the links included in your text messages so that you can see exactly how much revenue you're driving from each and every text you send. Plus, Privy takes away the guesswork around which texts are driving the most engagement for your brand. With every Broadcast Text you send, from product releases, restocks, and more, you'll be able to see how many contacts are engaging with your texts.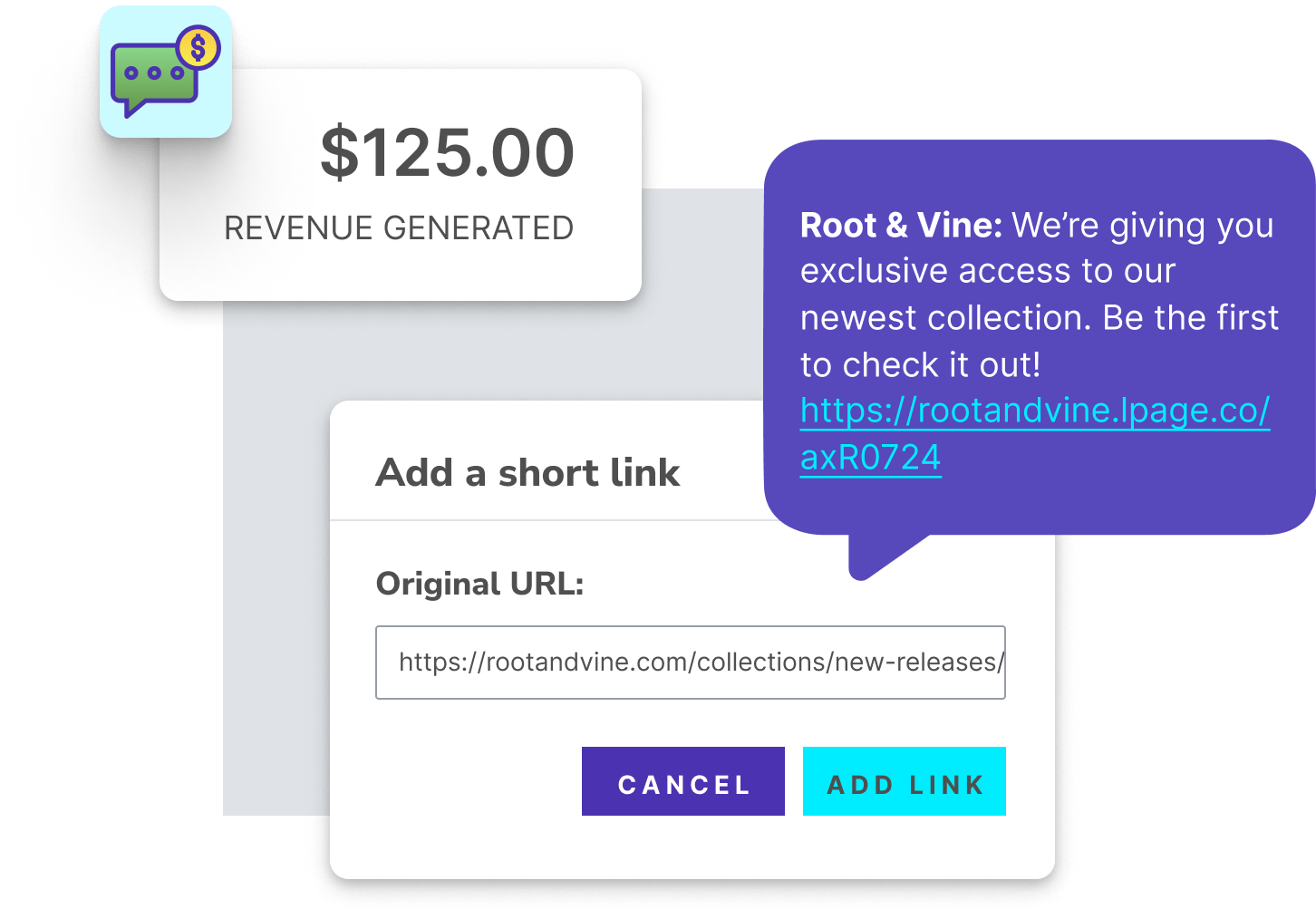 Privy Text is the Easiest Way To Drive More Sales with SMS
Broadcast Texts are just one tool available to you with Privy Text. Ecommerce brands using Privy Text have generated over $120 million in revenue through after signup and abandoned cart text messages that convert.
Welcome your new subscribers with an after signup text
Thanking new subscribers for signing up is the first step in building a long lasting relationship. Send triggered text messages when shoppers opt in to receive your texts. You'll confirm their signup and can deliver introductory coupons that nudge them towards their first purchase from your store.
Saves more sales with abandoned cart messages
Recover more abandoned carts with automated text messages sent to anyone on your SMS list who didn't complete checkout. Privy's powerful Shopify integration lets you include a cart link in your text message that sends shoppers right back to their loaded carts with just one click.