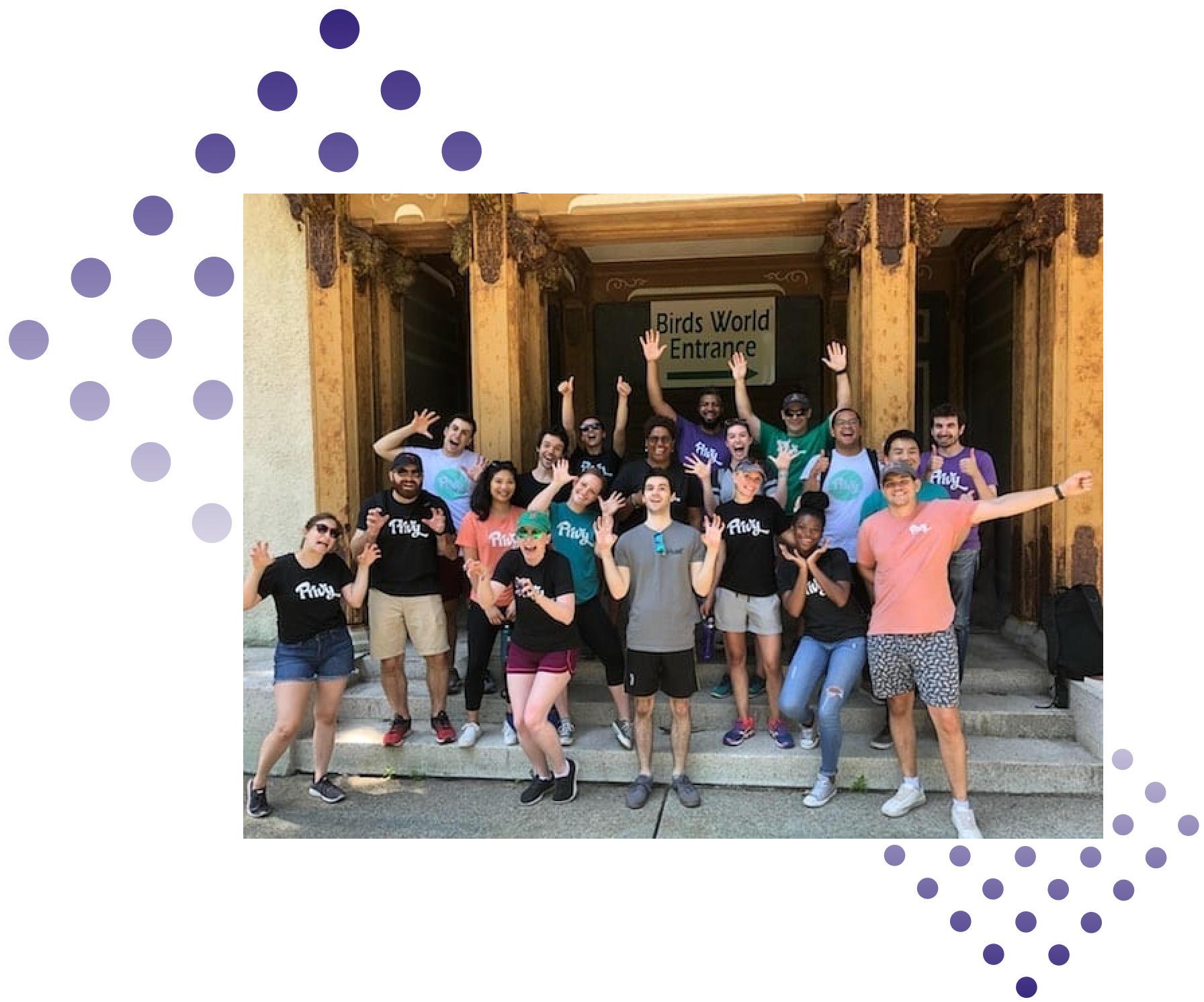 Hi! We're Privy.
We're the email marketing platform for Shopify & Wix stores that need the tools & coaching to grow from $0 to $1 million in sales. Privy is used by 500,000+ small ecommerce brands around the world to generate more than $5.6 billion in revenue (and counting!).
Think about your favorite small businesses to support. Chances are, you've interacted with a Privy campaign at least once during a shopping spree. That's because we operate and innovate with small ecommerce businesses at the forefront, so they can grow using our email marketing, website conversion, and text messaging tools.
Our brilliantly innovative team is committed to helping our customers succeed while taking risks and learning every day. We're building a company that we love, where our team can bring their whole authentic selves to work, while finding balance-- because let's face it, startups are hard work and we want our people to have a life and practice self-care. If that jives with you, we should chat!
Our mission is to empower small and medium ecommerce entrepreneurs to build thriving businesses.
Our values guide how we're going to achieve it...
---

We define our success by our customers' success.
The most rewarding way for us to grow is by ensuring that we have happy, thriving customers. Without our merchants, we have no story.
---
We seek excellence by taking risks and learning every day.
It's ok if we fail at something, as long as we're honest about why, and we learn and improve because of it. We have a culture of learning and constant improvement.
---
We treat each other and our customers with honestly and respect.
Our team's superpower is our empathy. We believe that all customers and team members deserve the same levels of support, respect, and effort from each of us.
---
We believe that life outside the office is just as important as life in the office.
Whether you're at our Boston HQ or working from your couch, the quality of your work matters far more than where or when you do it. We support flexibility, pursuit of hobbies, families, and no-meeting blocks.
---
We are building a company and brand that we love.
We're proud of the work we're doing to help small businesses succeed with a product we believe in, built by people with integrity.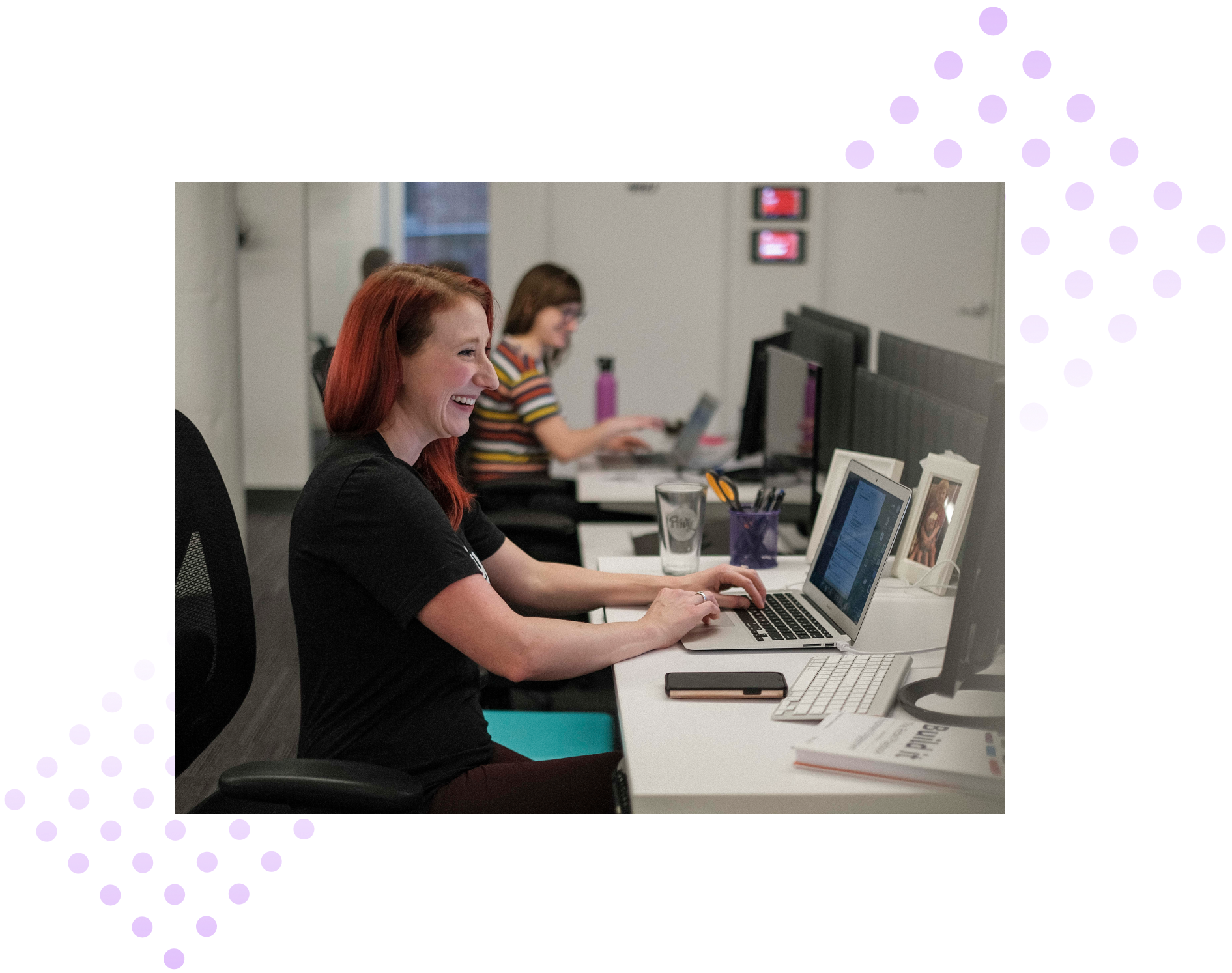 Our Culture & Commitment to Candidates:
Our goals at Privy are to achieve better representation, create and foster an inclusive culture within the workplace, increase transparency around career advancement and provide resources to ensure everyone has equitable access to growth opportunities, and audit our company values by ensuring employees' day-to-day experiences are consistent with the goals we've set.
Why You Should Join:
We take pride in the fact that our employees make a significant impact not just on our business, but on our customers big and small, ranging from FIGS to Death Wish Coffee, and everyone in between. Our team is made up of all different backgrounds and life experiences, from tech veterans to weekend warriors with small businesses of their own.
What makes Privy's culture unique?
What do you find most rewarding in your role?
How would you describe Privy's leadership team?
Unlimited Paid Time Off & Balance
With a 2-week annual minimum, so you know we mean it. And with flexible hours, you'll have time for what matters most.
Clear Path to Growth
Established career ladders, mentorships, and a continuous feedback loop, so you can continue to grow and you always know where you stand with us.
Lunch & Wellness Stipends
Free lunch daily, and a $100/month wellness reimbursement. You can have your cake and work it off too.
Investment in You
$500 annual learning and development stipend for ongoing professional growth of your choosing.
Free Healthcare & Financial Wellness
100% coverage of healthcare premiums for employees and dependents. And access to a 401(k) with a partial company match.
Flexible Work Location
In-office, hybrid, and fully remote work options, as well as WeWork All Access if you're itching to get out of your home office.
Empower SMBs
Help small ecommerce businesses thrive, and feel fulfilled by seeing your hard work have a direct impact on their success.
Commitment to DEI
A volunteer committee dedicated to diversity, equity, and inclusion, plus donation matching for causes you care about.