Make The Switch to Privy
The ecommerce marketing platform built for Shopify.
You don't get that with Mailchimp.
Stop worrying about your customers being unsubscribed, delays in syncing your data, contact duplication, and other glitches that can harm your business. Go with Privy, the ecommerce marketing platform built for Shopify stores that need to grow their sales now.
Over 18,500 five star Shopify reviews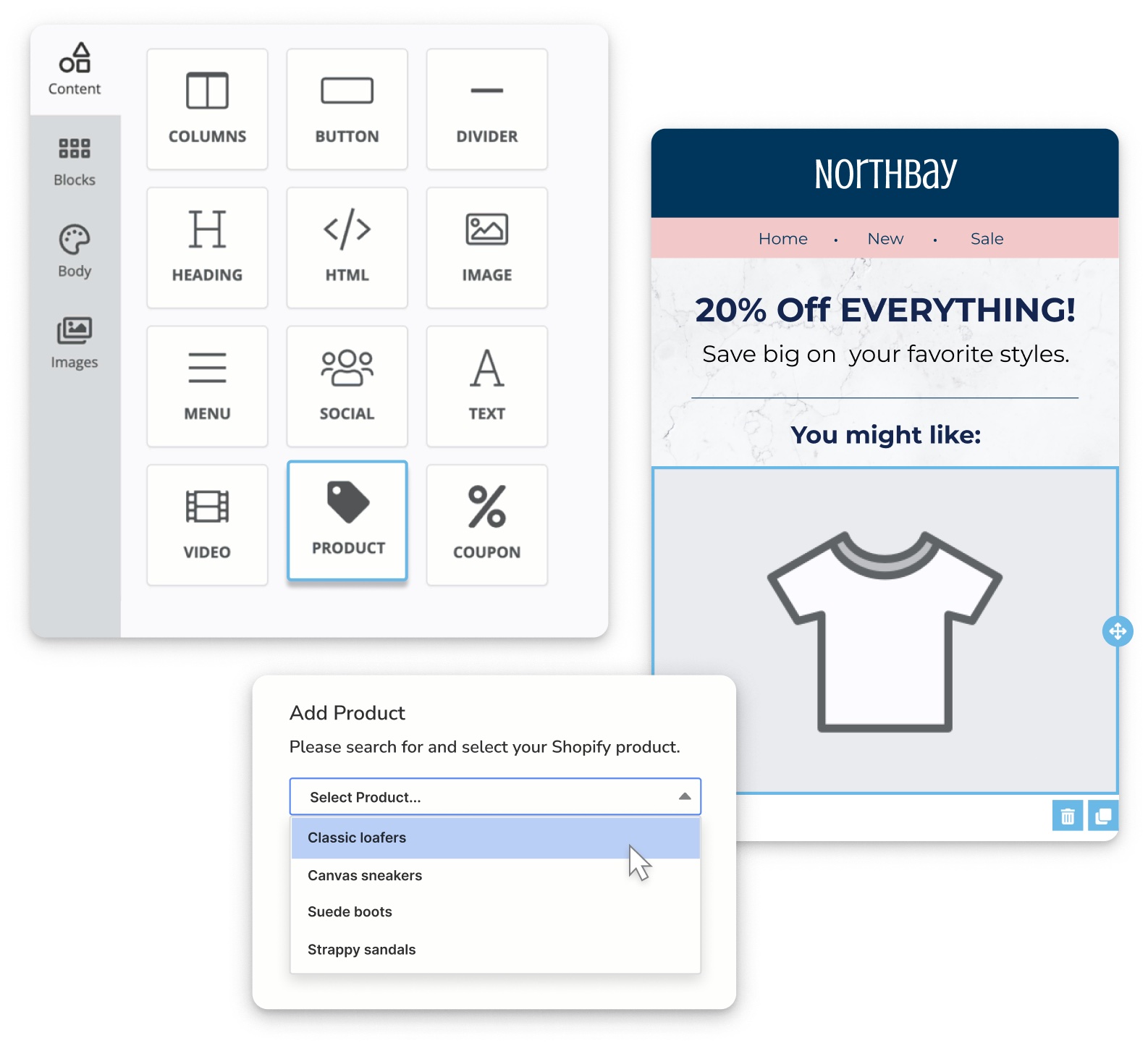 Privy is the

fastest way to set up email automation

for your Shopify store. And Mailchimp customers are taking note.
Mailchimp is great if you're a small business sending newsletters to keep your email contacts engaged. But if you're a small ecommerce business that needs to drive sales – and especially if you've built your store on Shopify – Privy can be right for you.
Let's dive right in.
We know Mailchimp has been around for a while and has made their product easy to use. But a small ecommerce business needs seamless, automated experiences that just work and help you drive new sales.
That's where Privy comes in. We're a Shopify app partner with over 18,000 five-star reviews.
Privy directly integrates with your Shopify store to take your emails to the next level. You can add product listings directly from your Shopify store into your emails. You can even pull in customers' abandoned carts and offer a truly personalized shopping experience.
The best part: no third party built apps needed. No delays in syncing your customer data. Just a powerful integration that lets you target, trigger, and personalize your emails. And a platform where you can manage your list all in one place.
Mailchimp's Shopify integration was originally built by a third-party app. Maybe that isn't the worst experience. But it certainly isn't the best.
We've heard from merchants that issues can pop up with apps like these. Things like customers being unsubscribed, contact duplication, and delays in syncing your data—things that are harmful to your business.
Connecting to Shopify is just one part of the equation for ecommerce success. And trusting that your integration will protect one of greatest assets—your subscriber list—should be a given. Privy is here to make sure you spend your time where it matters most—growing your sales.
It's not just that Privy has a powerful integration with Shopify. Why else are merchants making the switch from Mailchimp to Privy?
Privy integrates directly with Shopify, allowing you to target, trigger, and personalize your emails all in one place.
Privy has over 18,000 five star reviews on the Shopify App Store.

1. Privy's email features are

designed for ecommerce

(and only ecommerce)
Privy Email is designed to help you drive sales.
Stores using Privy generate an average of $33 per email subscriber, and Privy Email users have generated over $475 million in campaign revenue.
We'll admit free use of Mailchimp for up to 2,000 contacts is pretty appealing when you're starting to grow your business. But Mailchimp's Free plan isn't designed with ecommerce in mind—you can't set up automated email series with this plan. And if you pay to use Mailchimp, you'll have monthly email sending limits.
With Privy, you can unlock unlimited email sends for just $30/month and make the most of your email marketing. Plus, you have immediate access to automated emails that can generate up to 320% more revenue for your store than one-off emails.
Within minutes of signing up for Privy, you can launch automated emails that reach users who abandoned their cart, not just their checkout. We've seen these emails convert up to 10-20% of abandoned carts on average. And this is just one of the automated email types Privy offers.
Privy's direct integration with Shopify lets you create and manage unique coupon codes for Shopify within Privy, with no additional apps or extra costs involved.
These coupons are a crucial tool for ecommerce businesses. They make your subscribers feel special and incentivize them to make a purchase at your store.
2. Privy Email also gives you access to the

#1 rated conversion tool for Shopify stores

(hint: it's Privy)
Privy's list growth and conversion tools turn your traffic into a highly engaged list. Mailchimp's list growth tools are limited to pop ups that simply check the box for email capture.
Privy also offers pop ups. And we have flyouts, banners, and spin to win displays, too. Choose from dozens of high-converting templates that are proven and tested by businesses in a variety of industries. Or design your own from scratch with custom colors, fonts and images that match your brand.
Privy's audience targeting capabilities give you complete control over who sees your onsite campaigns and when. Our platform is designed with a built in connection point between our email and conversion tools, meaning that you can manage your contacts entirely within the Privy platform.
The power of Privy Email + Conversion lets you target your contacts for additional pop ups, display campaigns, or emails. And all of these activities can bring in more sales.
Mailchimp's pop up targeting limits how often your site visitors see pop ups to once a year, even if they didn't sign up the first time around. That's thousands of emails that aren't being captured.
There are third party apps out there that integrate with Mailchimp and offer stronger conversion capabilities. But they start at $29/month and get more expensive as traffic to your site increases.
More apps to manage means more time spent figuring things out and ambiguity about where to go for support.
3. Privy's Ecommerce experts have helped over

800,000 ecommerce businesses

generate over

$7 billion in online sales
Privy has a team of experienced ecommerce experts dedicated to help you understand the tools you need to quickly and easily grow your online business. All customers get live chat or email support from a human seven days a week. No matter how many contacts you have or what plan you're on, you'll never be left to figure it out on your own.
And when you do reach out, our customer support team will get back to you within a few hours maximum. No waiting days for an email response. We can't speak for the speed of Mailchimp's support response time, only Mailchimp users can do that (but from what we've heard, Mailchimp support isn't the timeliest).
With Mailchimp, you have to spend at least $350/month to get on a call with an expert. When you come to Privy with 10,000+ contacts, you'll be eligible for ongoing 1:1 support with a customer success manager.
Our incredible support team is a huge reason why we have so many five-star reviews.
What Privy Means for Your Business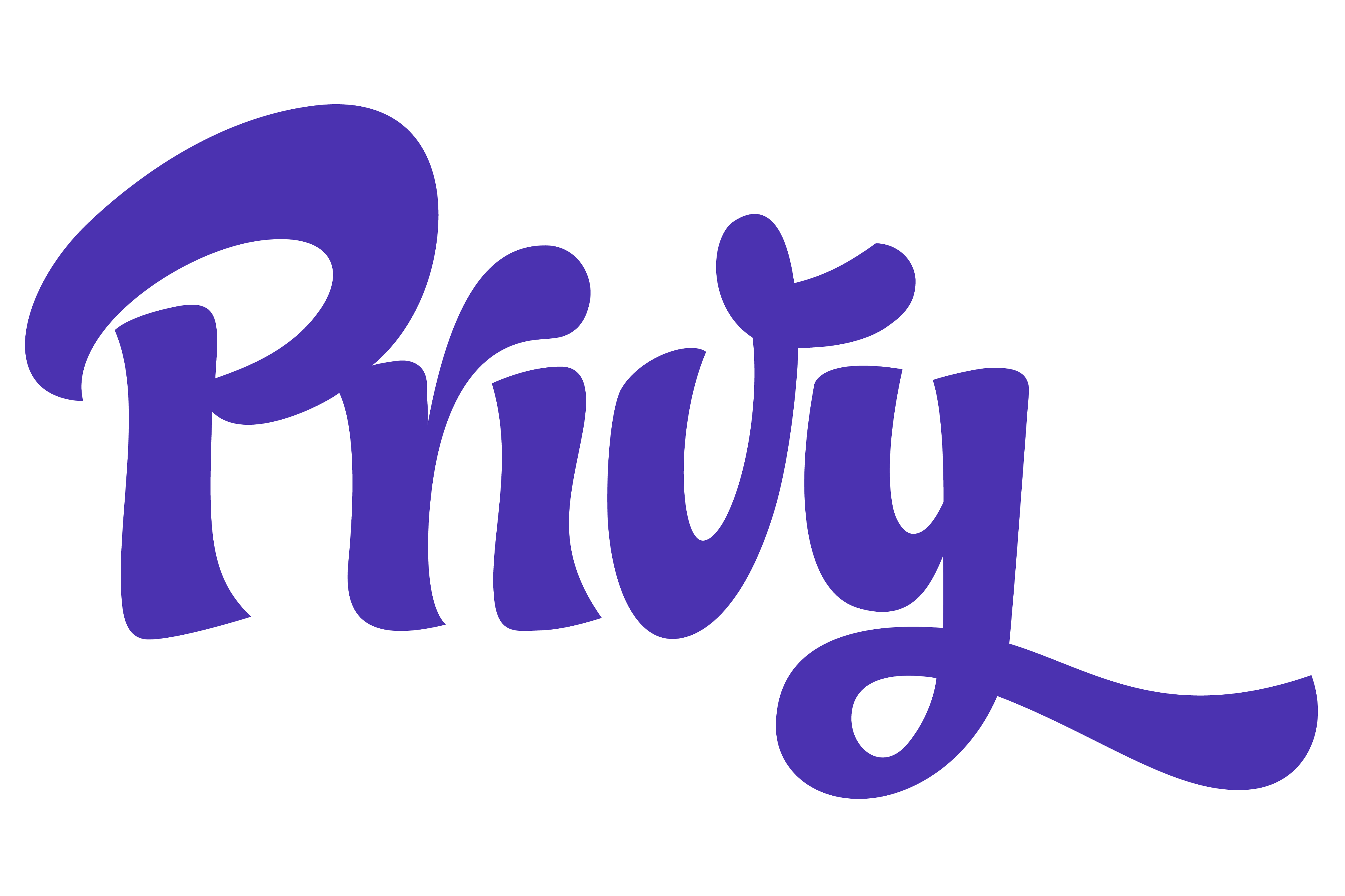 Privy Convert Integration - Create popups forms, and other onsite displays so you can capture emails and grow your list.
Unlimited Email Sends - Send an unlimited number of emails regardless of how much your plan costs.
Expert Support - Our ecommerce coaches can show you what's working and apply it to your business. It's like having your own marketing team any time you need one.
Shopify Coupon Integration - Add coupon codes to your emails that sync with your Shopify store.
After Sign-Up Emails - Automatically deliver confirmation messages, coupons, and more to new subscribers.
Eye-Catching Newsletters - Send promotions and updates to stay in front of customers with Privy's simple drag and drop email editor and robust template library.
Cart Abandonment Emails - Save up to 10-20% of abandoned carts (not just abandoned checkouts) with automated abandoned cart emails. Build a series that's perfectly time to recover the most abandoned carts possible.
Purchase Follow Up Emails - Say thanks, ask for reviews, or suggest related products with the help of Privy's powerful Shopify integration.
Customer Winback Emails - Drive repeat purchases—customers who've purchased are 9x more likely to purchase again. Our email builder gives you visibility and control over who receives your emails and when.
Basic Popup Builder - List growth is limited to popups that don't maximize your ability to convert visitors to subscribers.
Monthly Send Limits - The number of emails you can send each month is limited by the number of contacts you have.
Limited Support - Unless you pay for Mailchimp's premium plan, you can't hop on a call to get your questions answered.
No Direct Coupon Integration - Another app is needed to deliver coupons, which starts at $29/mo and has delivery limits.
Clunky Interface - Merchants have told us that Mailchimp's isn't user-friendly and is a massive time killer for anything more than one-off emails.
Unengaging Newsletters - Mailchimp's free plan only offers two newsletter templates. You'll have to upgrade or spend lots of time building templates that work for your brand.
Poor Cart Abandonment Experience - Mailchimp's abandoned cart emails can only be sent 1, 6, or 24 hours after cart abandonment. Best practice is to send 3 cart abandonment emails, but Mailchimp's series bombards your contacts with 3 emails within a single 24 hours!
More Clicks, Less Winbacks - The default settings on these emails in Mailchimp aren't optimized for ecommerce. You'll spend additional time and clicks to set these up so that they actually work for your business.
Limited Ecommerce Segmentation - Mailchimp doesn't segment on cart value. This leads to missed opportunities to offer the right incentives and capture more sales.
Compare Pricing
Mailchimp's plans come with restrictions on email sends, less features geared towards ecommerce, and limited customer support. With Privy, pricing is all-inclusive. Learn more about Privy's pricing.
Mailchimp Standard Plan

$59

USD/month

Contacts

2,500

2,500

List Growth + Conversion

Shopify cart and coupon integrations
Add to cart & free shipping bar displays
Target subscribers by onsite campaigns

Email

Send newsletters and other one-off emails
Automated cart abandonment emails
Automated after sign-up emails
Automated customer winback emails
Automated purchase follow up emails
Automated Shopify coupon reminders
Unlimited email sends
Target subscribers based on cart value

Support

Live chat + email support
Personalized migration support

Reporting

Revenue reporting by email
Revenue reporting by onsite campaign
Real people,
real results
Don't just take it from us. Here's what Shopify merchants who have made the switch from Mailchimp to Privy have to say.
Integrates perfectly with Shopify
We were using MailChimp before, but you have to use another app to integrate MailChimp into Shopify. Privy just integrates perfectly with Shopify already, so it's been pretty smooth sailing...We weren't using any conversion tools before. Now, we have both [email and conversion] of the two things that we really are focusing on in one app.
Wabanaki Maple
Very happy with Privy
Very happy with Privy. My main reason for upgrading to email was that I wanted a solution for abandoned carts and Privy has this solution. Doing this with Mailchimp would have meant working with another app on top of the one already needed for the Shopify integration... Overall super happy. Also their content is REALLY GREAT, would totally advise subscribing to their newsletters.
Loveoutlet
Privy is a no brainer
It's almost like [Privy] read our mind in terms of providing solutions so we could market more effectively. For us, the most brilliant part - the abandoned cart marketing. We've stopped looking for alternatives. Working with Privy is just a no brainer.
Natural Intentions