Start with one of our

customizable templates
Customize your spin-to-win wheel to match the look and feel of your online store. Grow your email list in no time.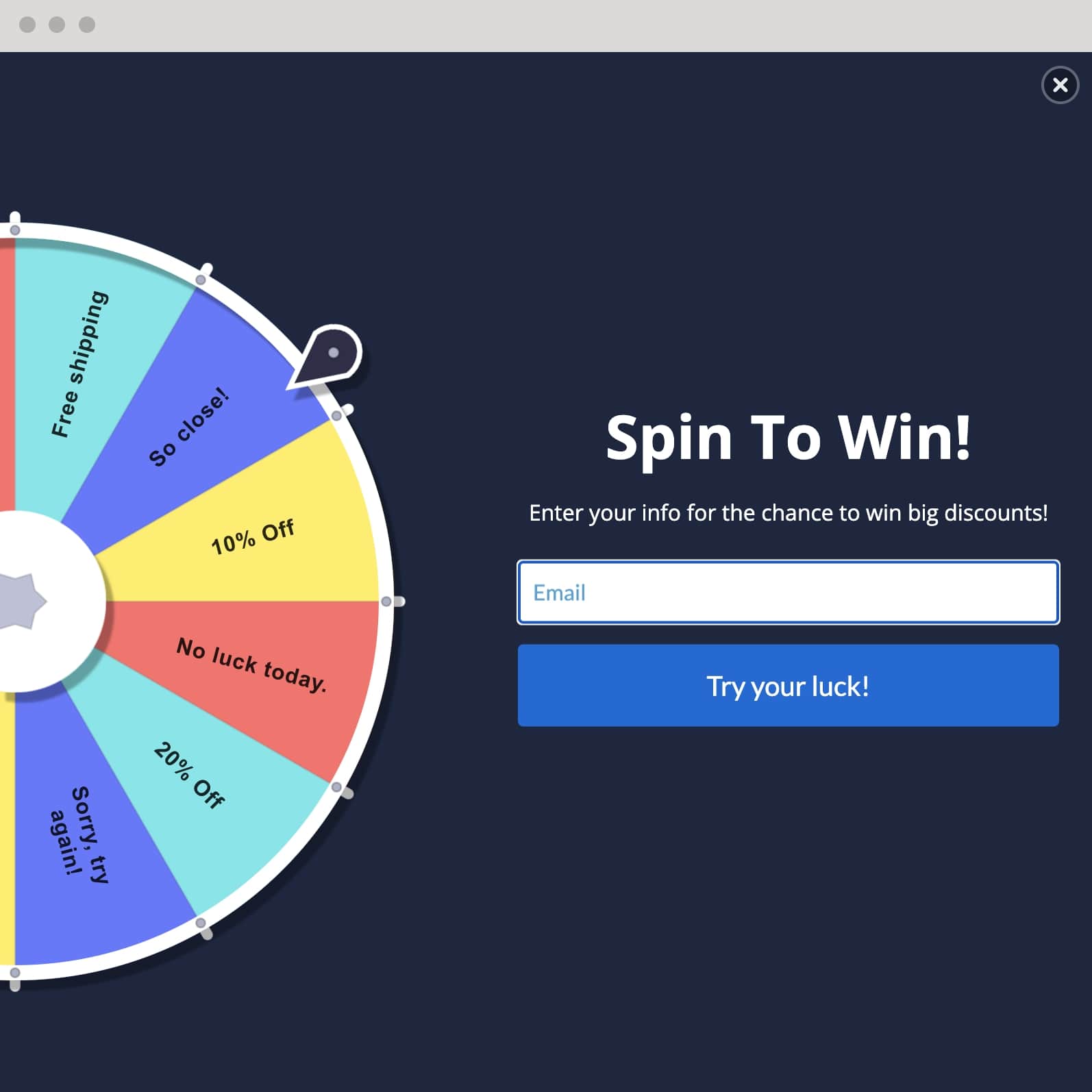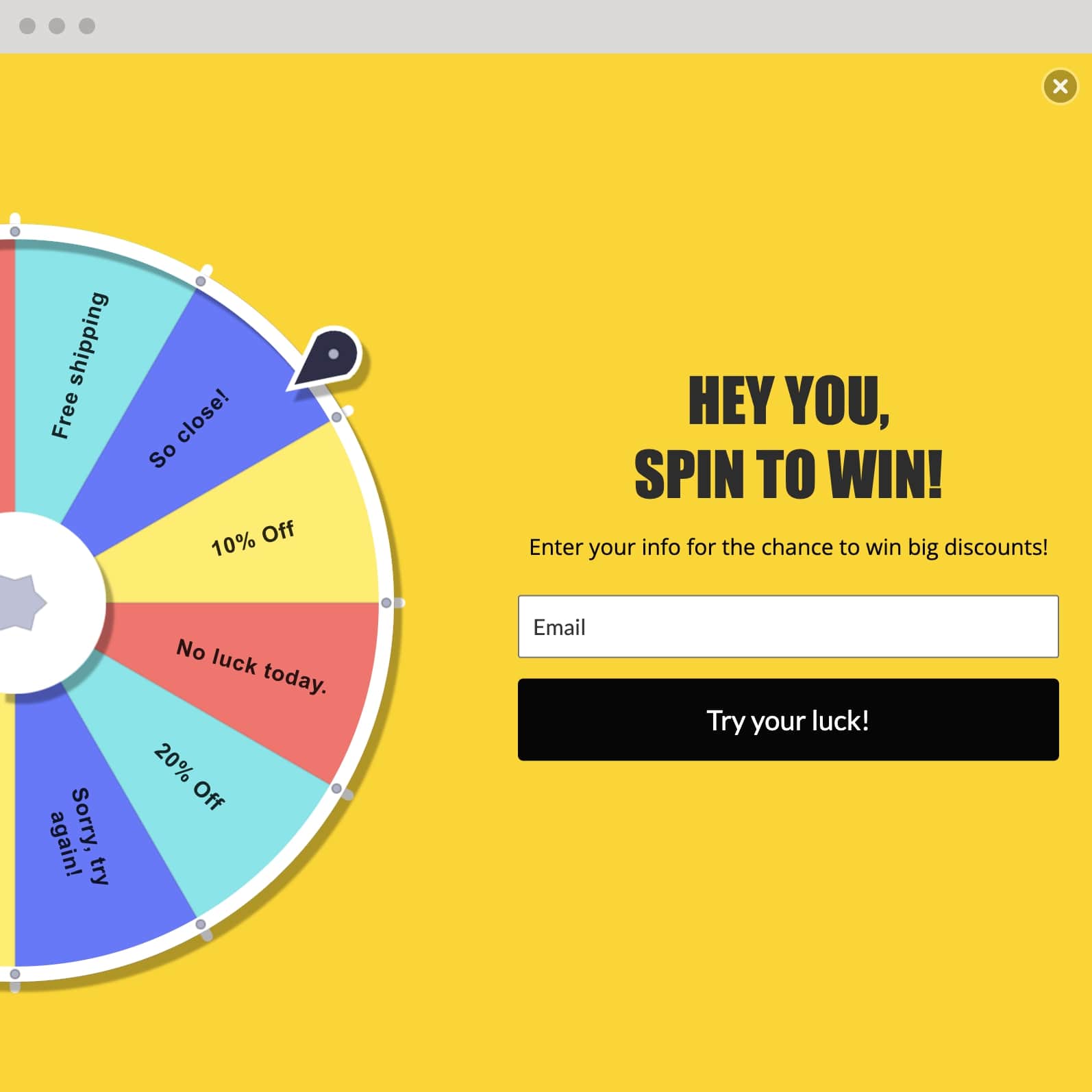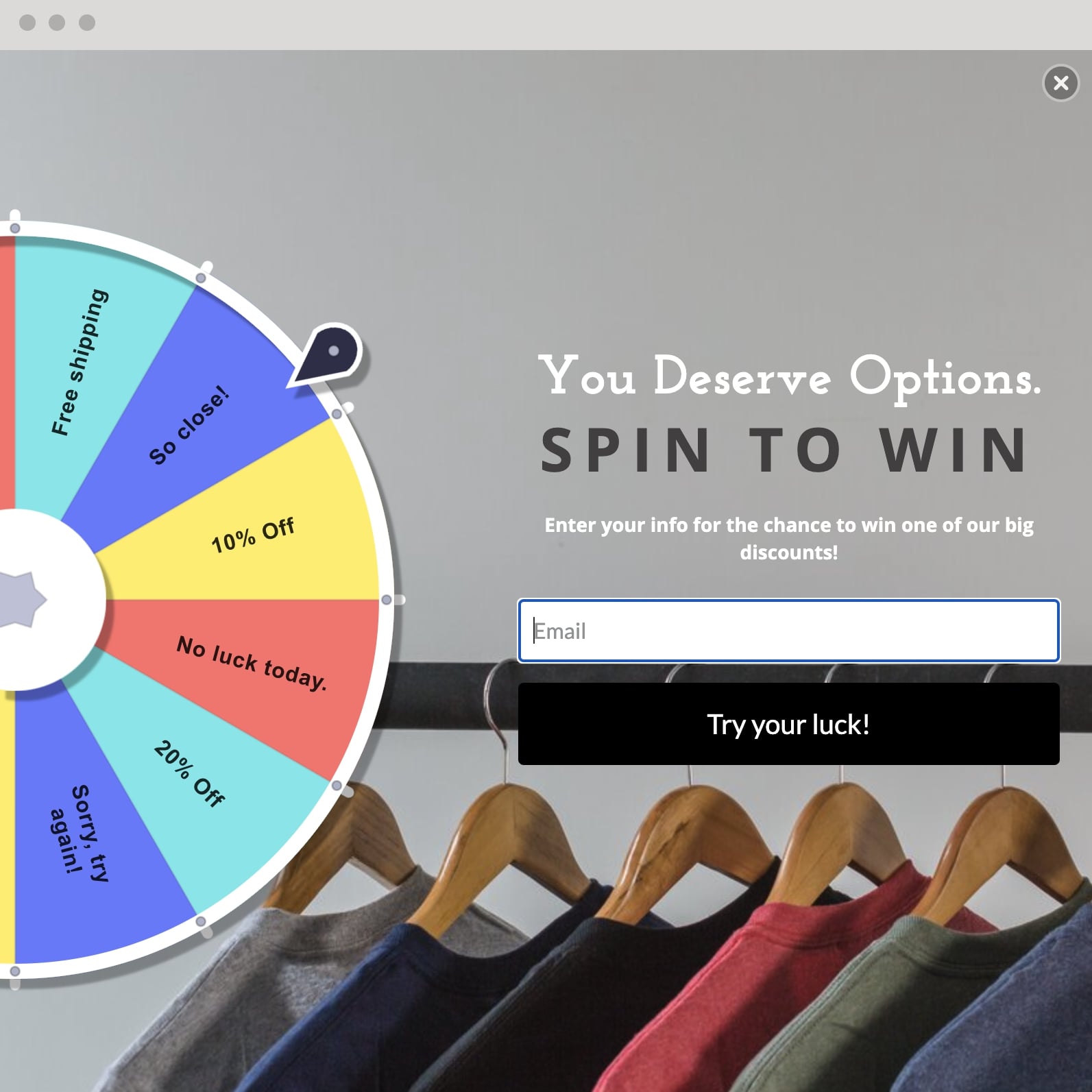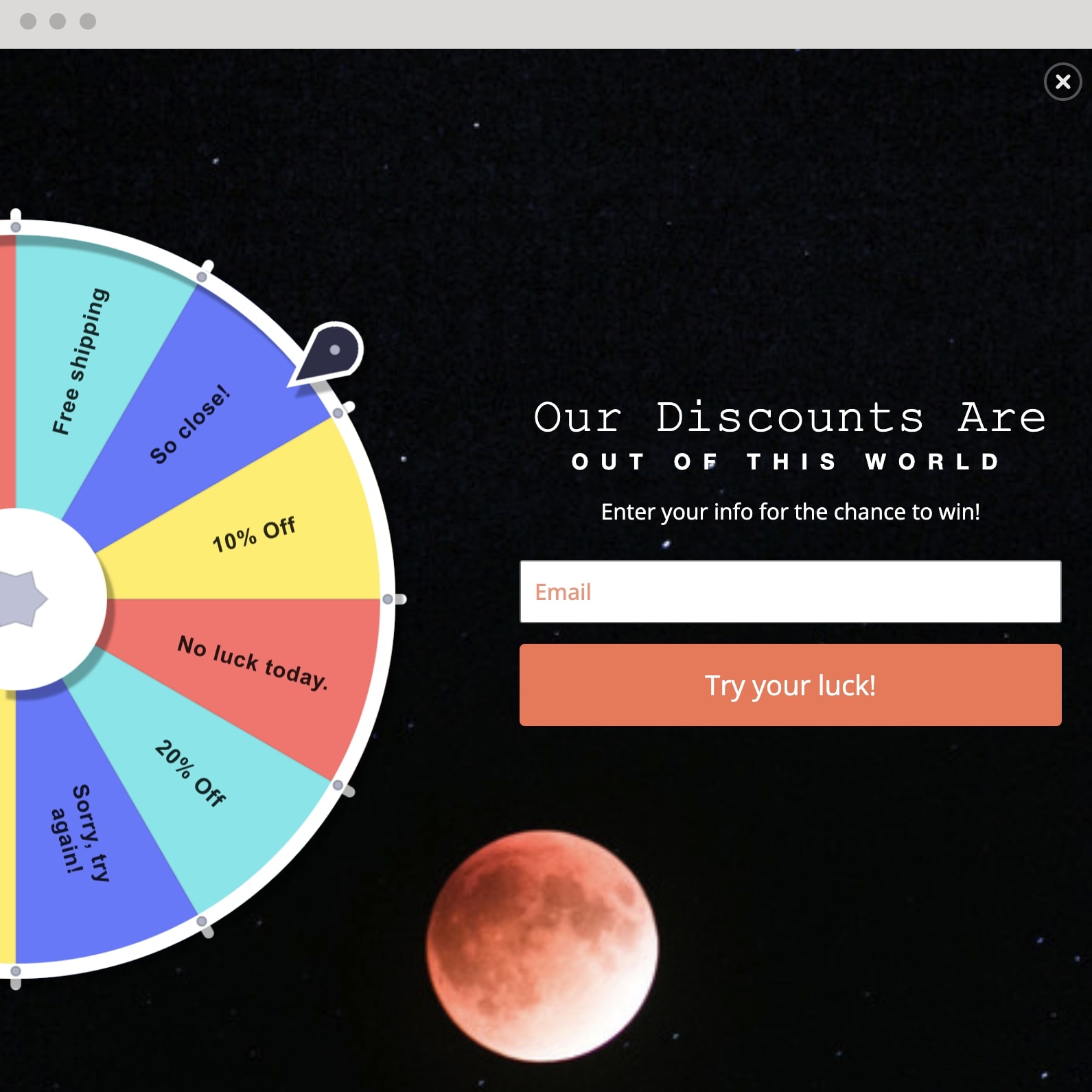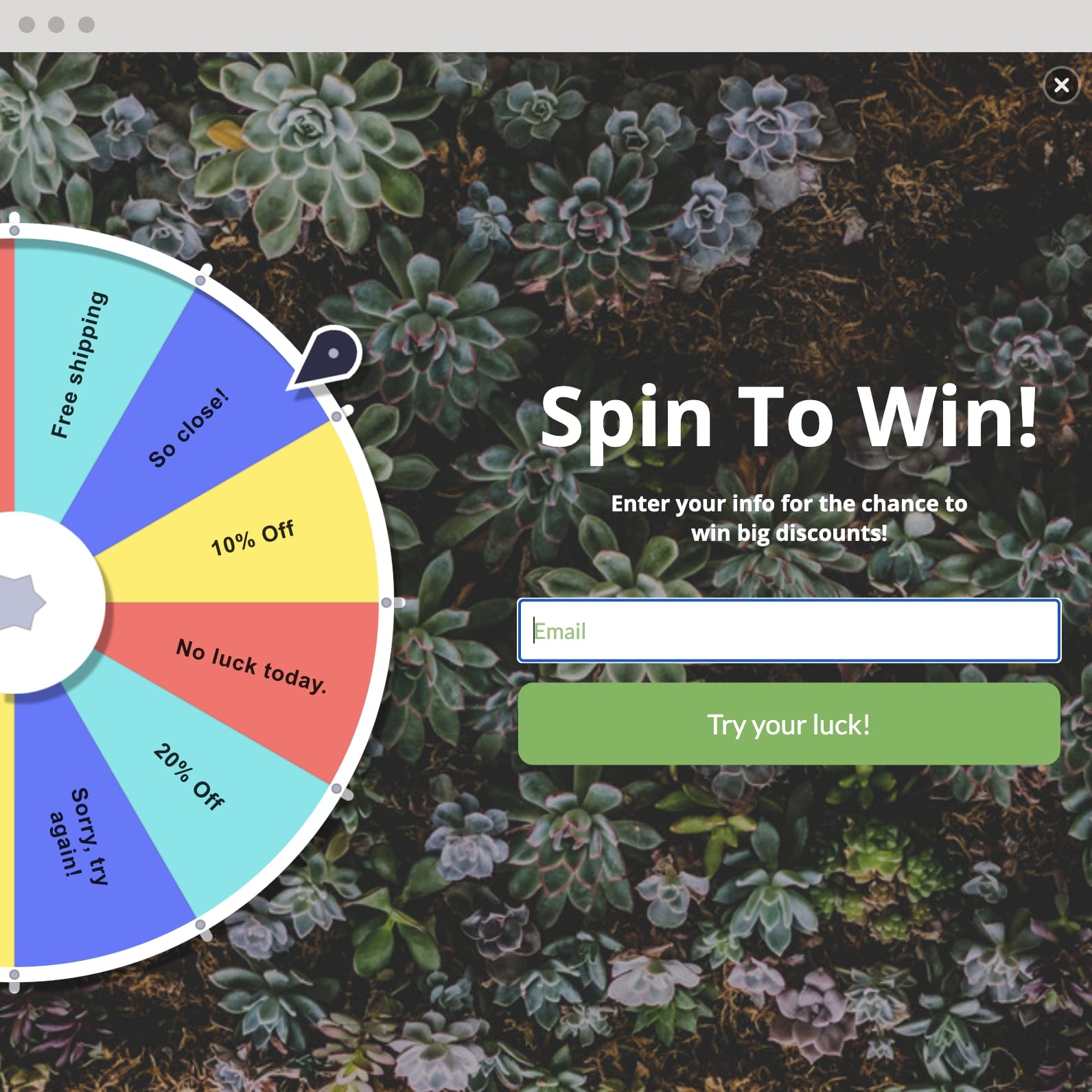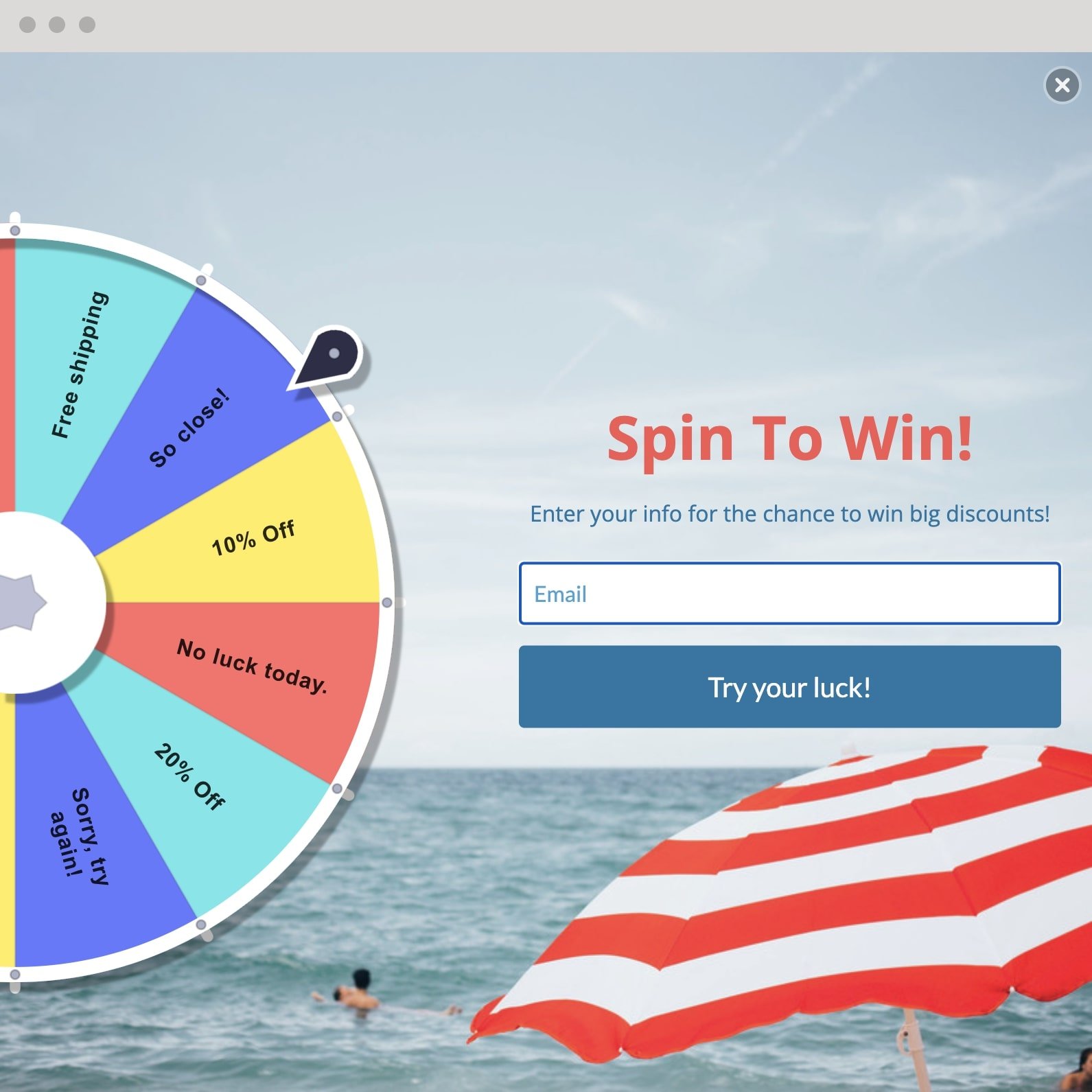 Why do spin-to-win wheels work?
It makes signing up for your newsletter more fun
It can explode the growth of your email or SMS list
Shoppers feel more engaged with your site
Examples from Privy customers
See how Privy customers are using spin-to-win wheels to grow their email list, SMS list, and learn more about their shoppers' preferences using custom questions.
Spin-to-win examples (

0

)
Page 1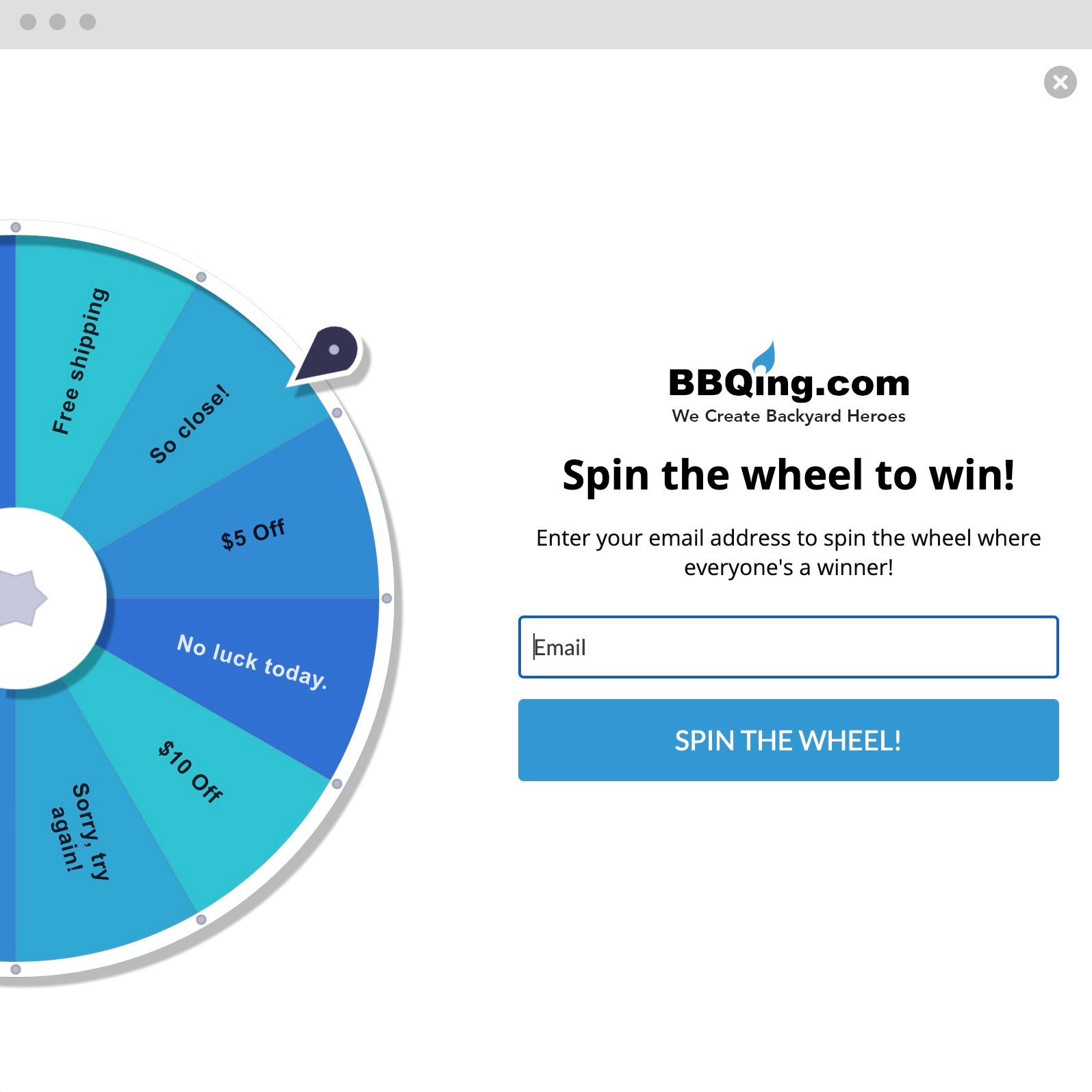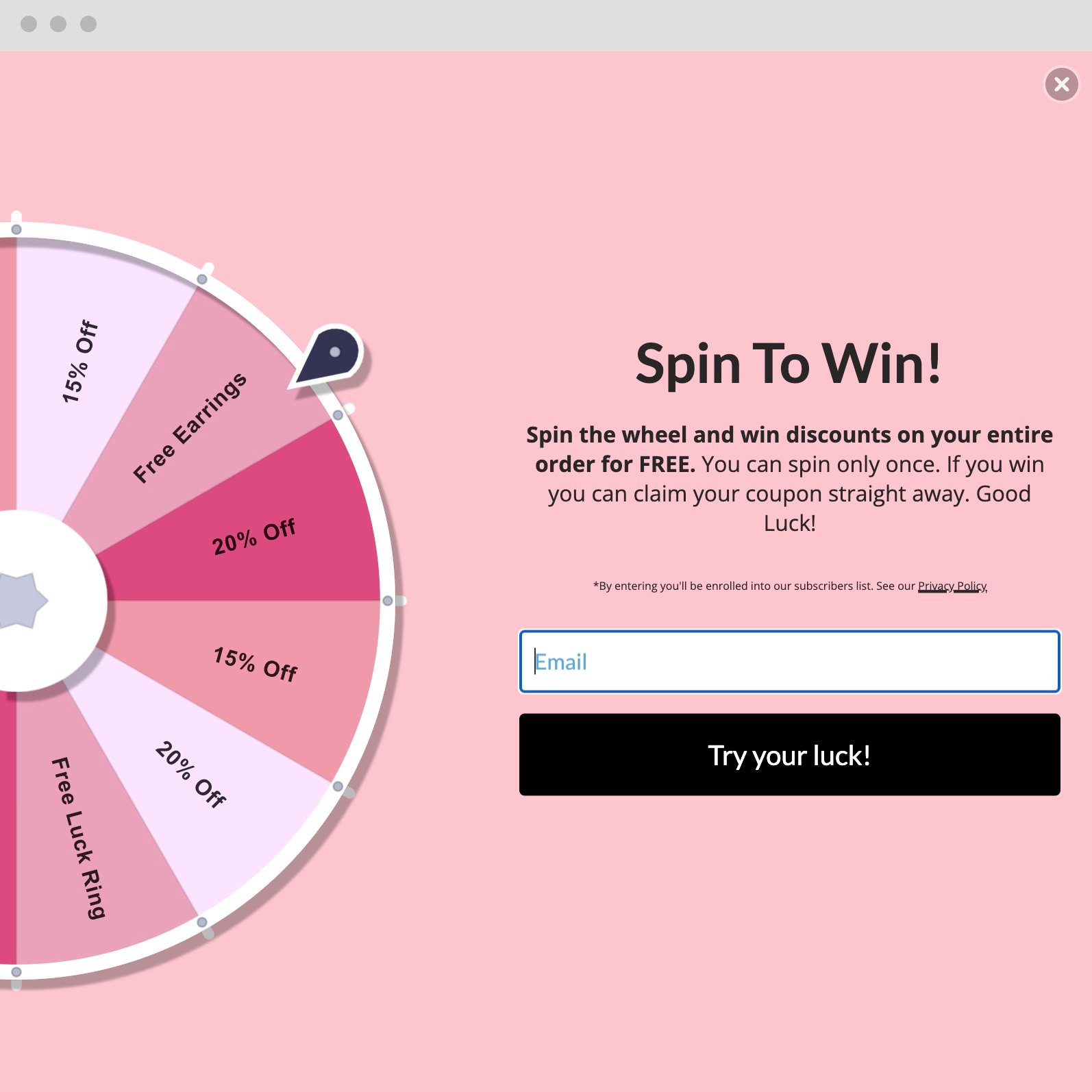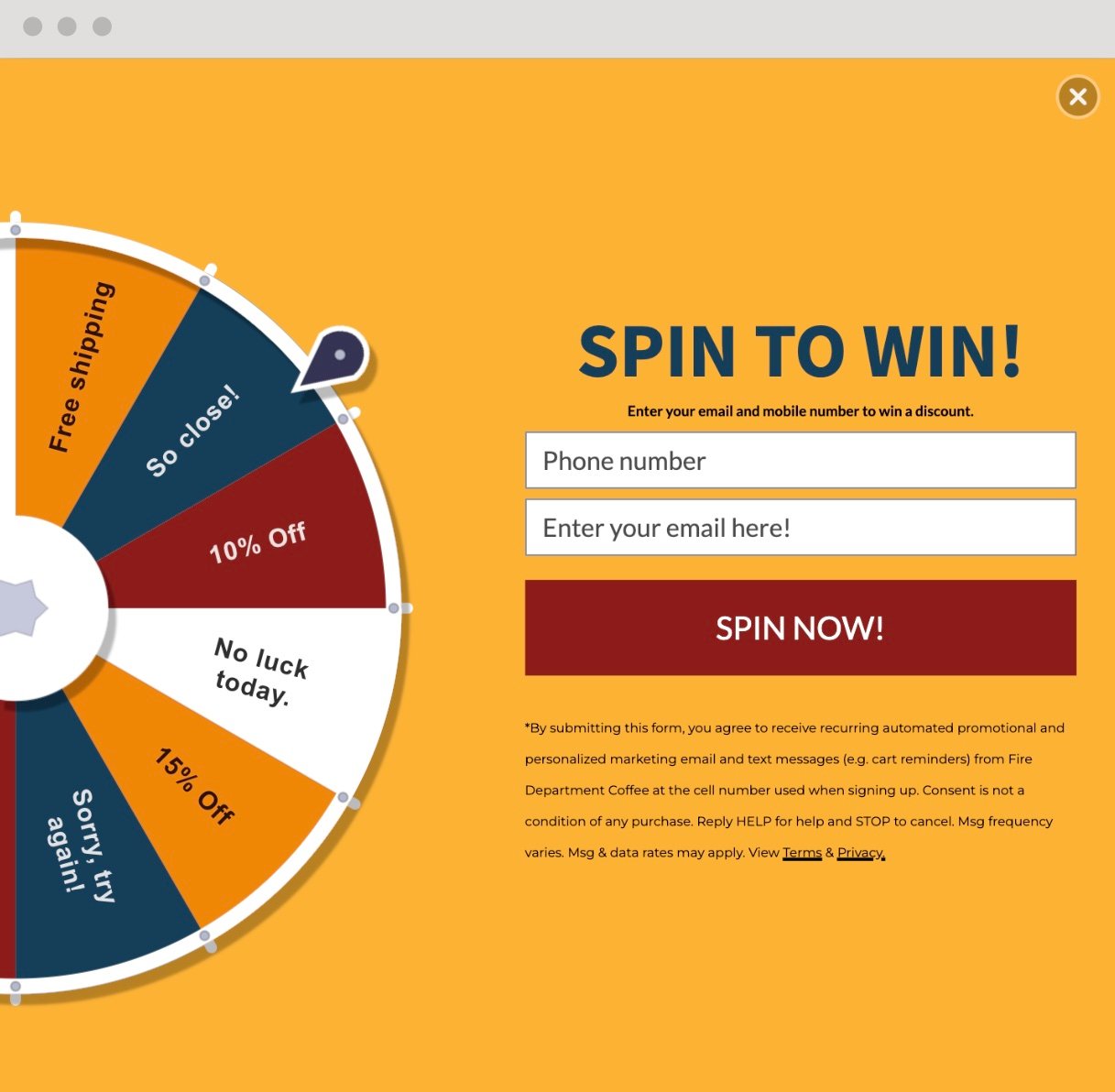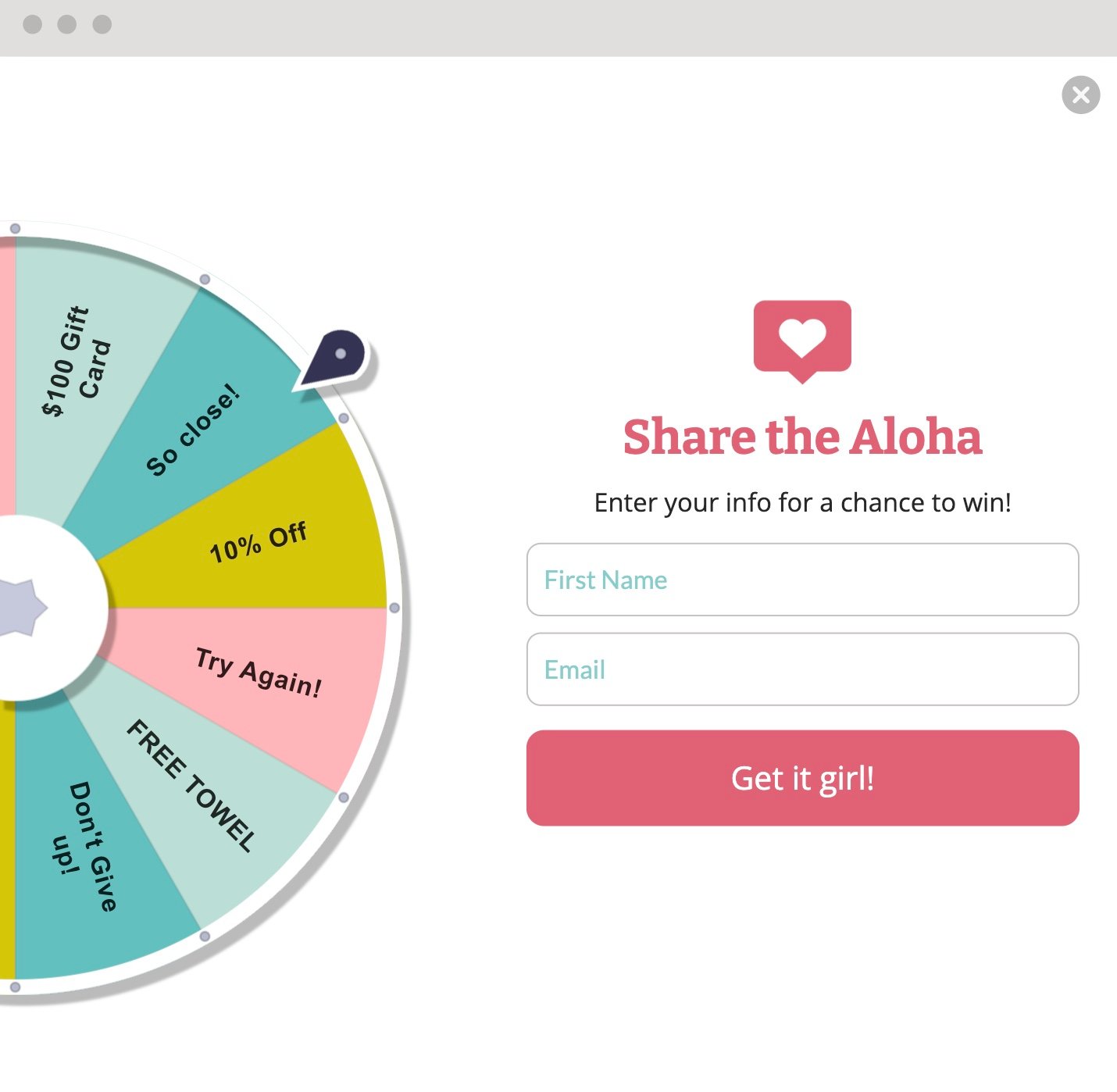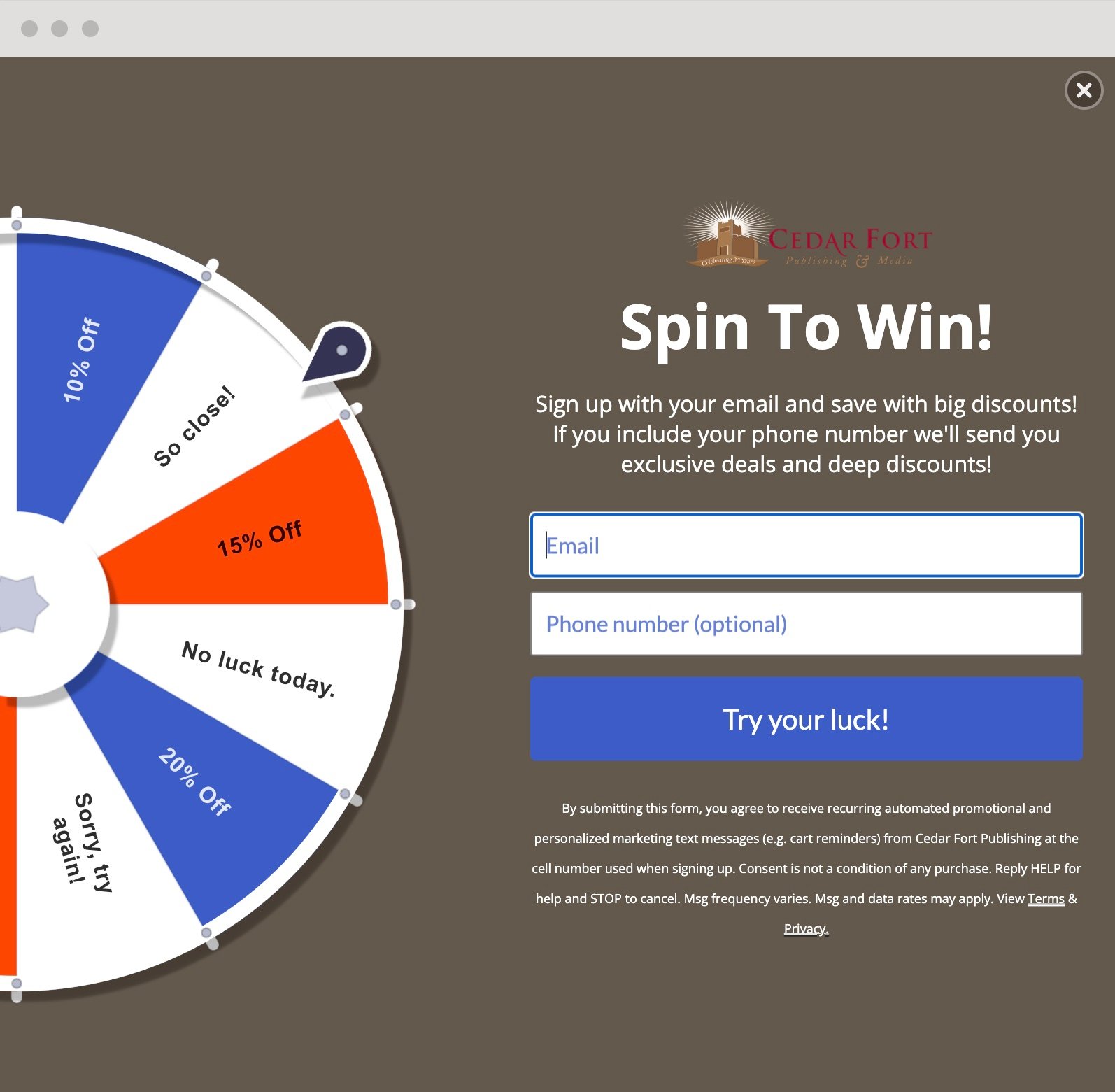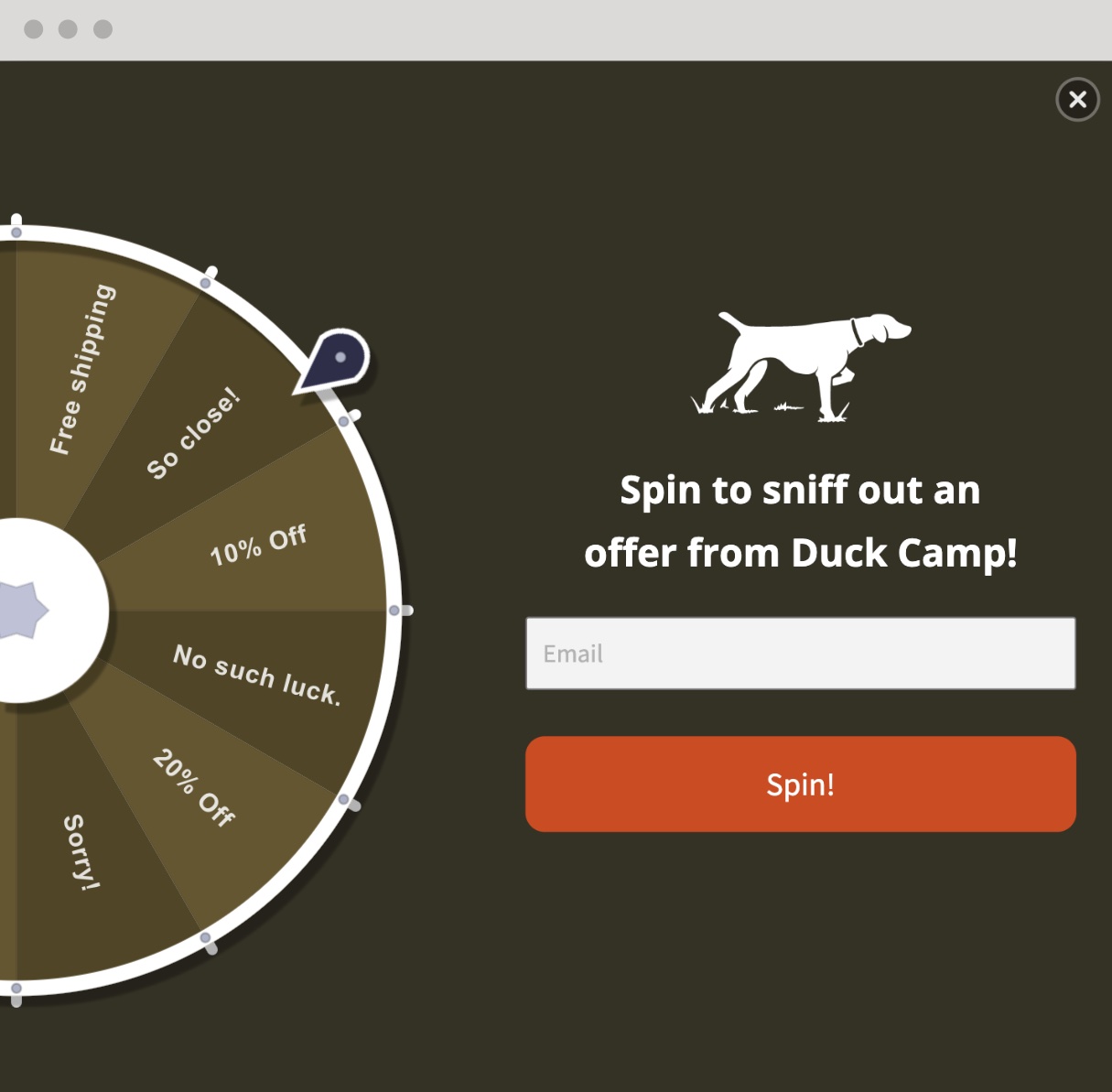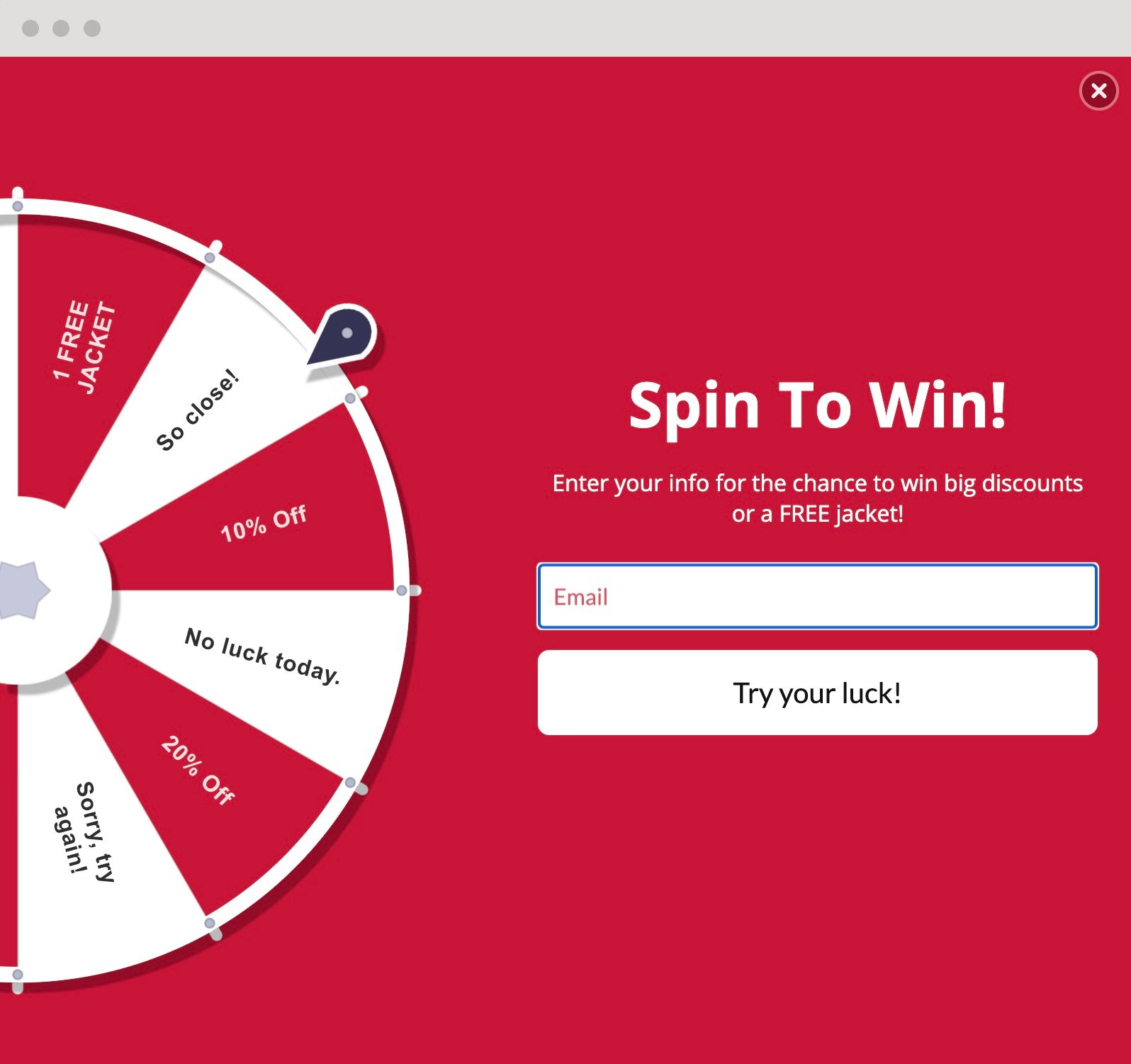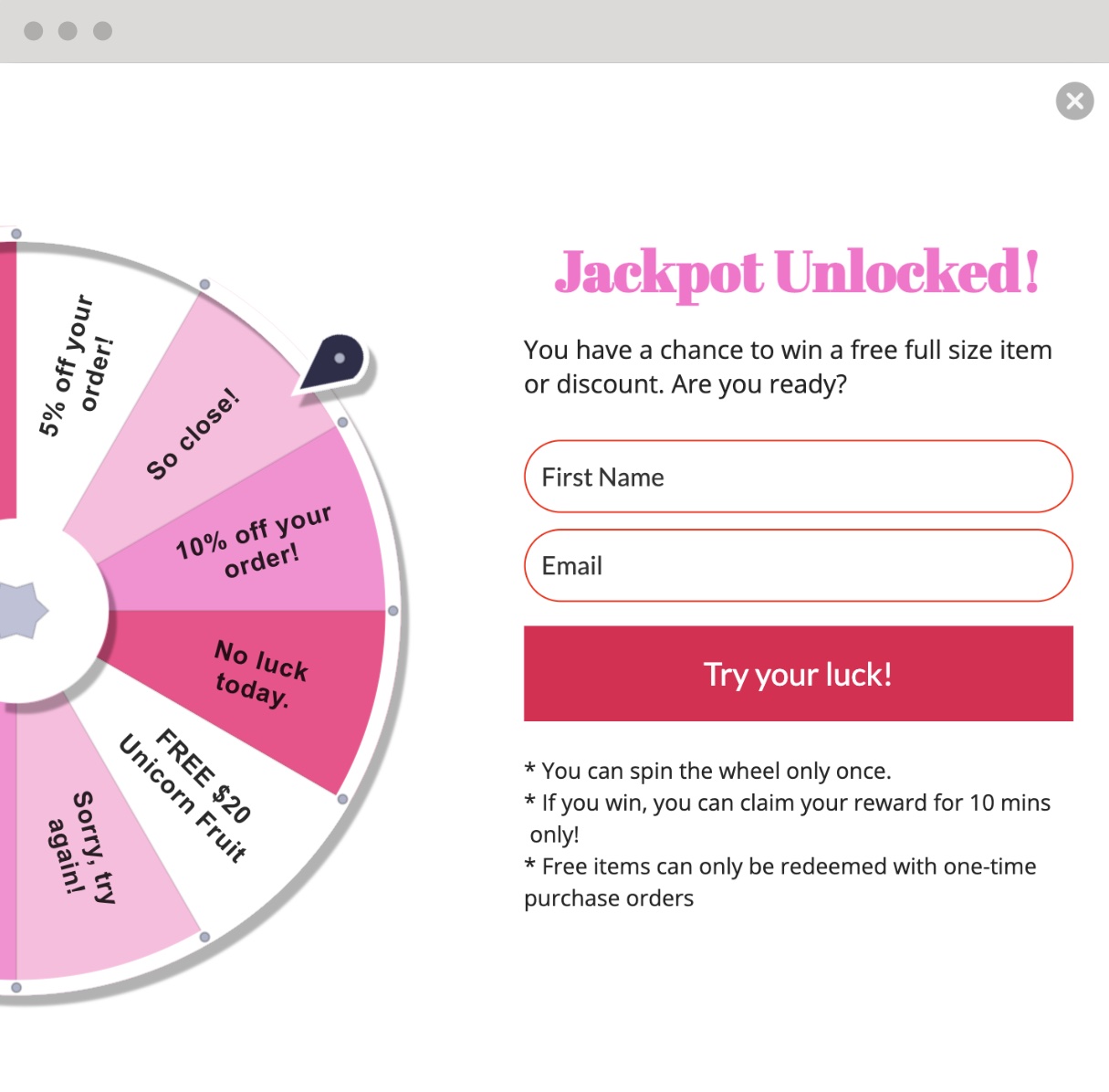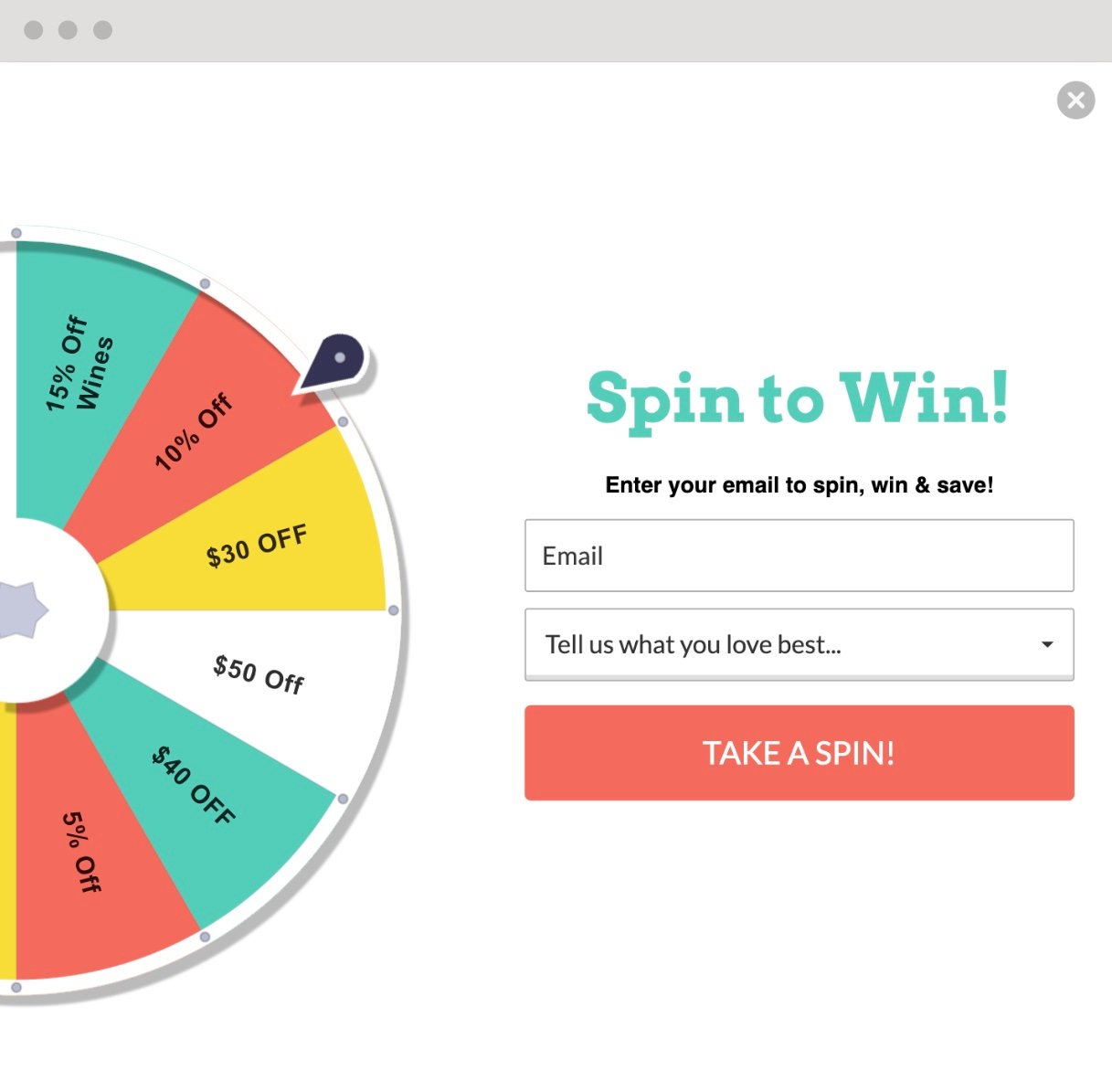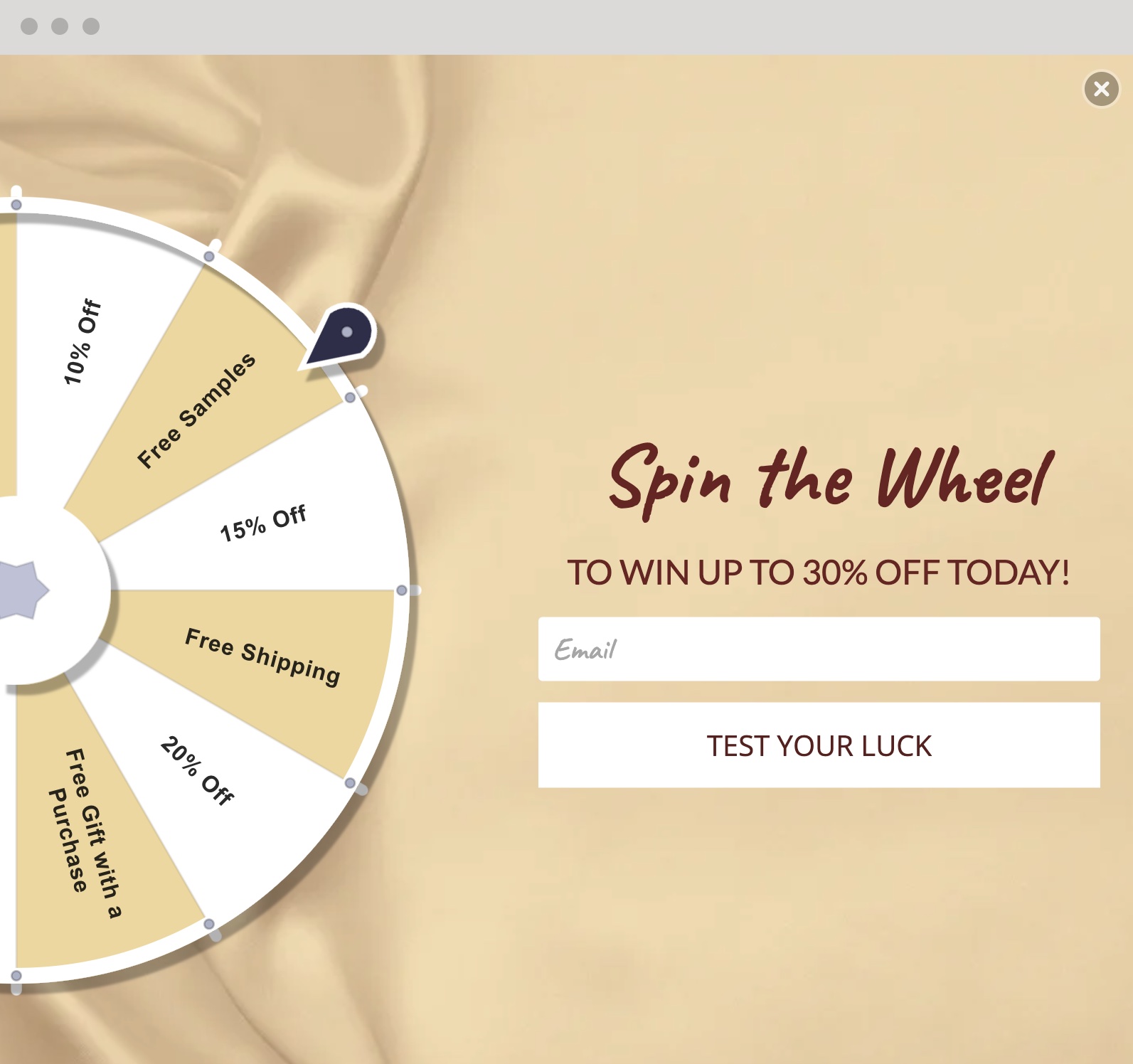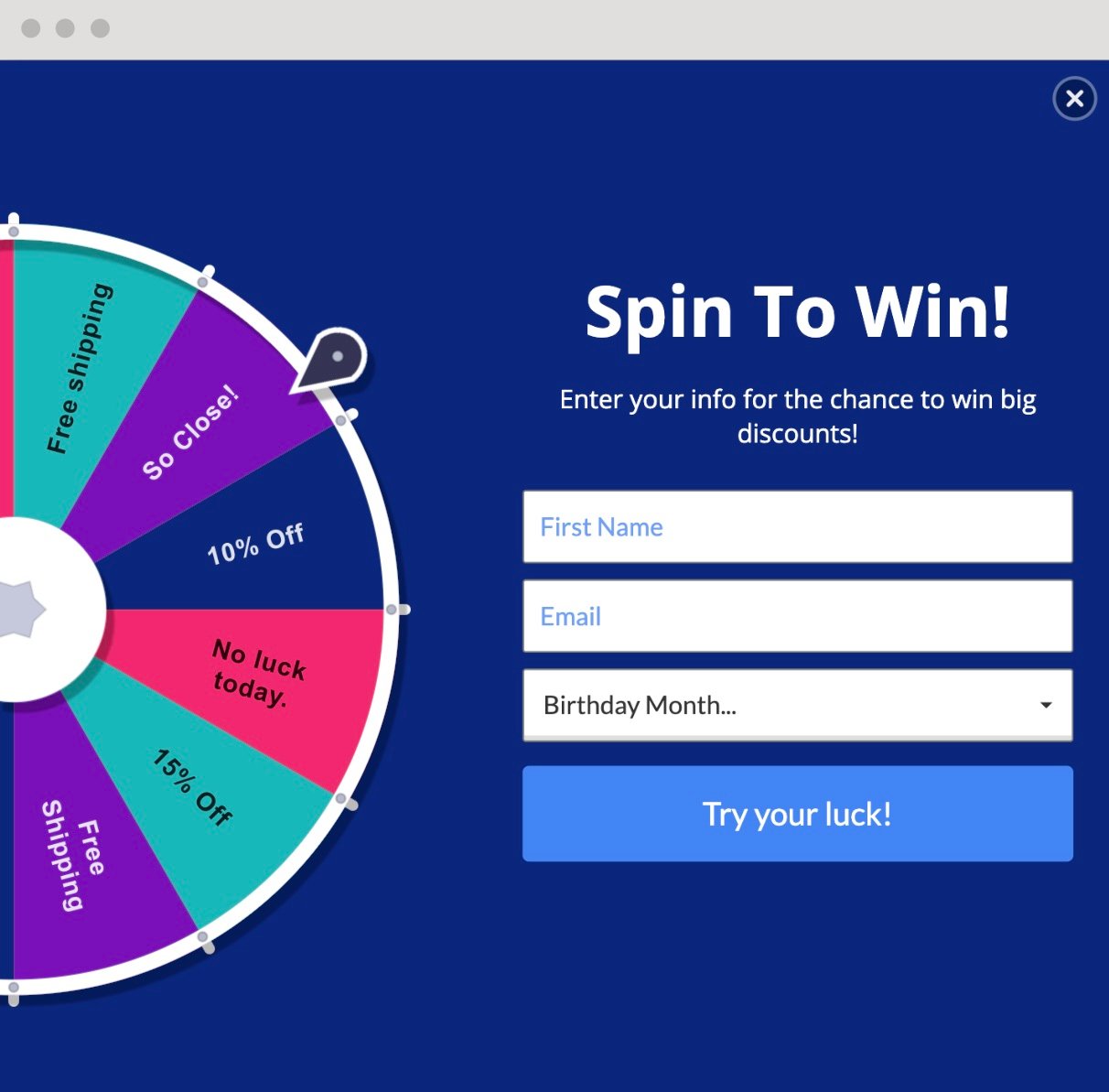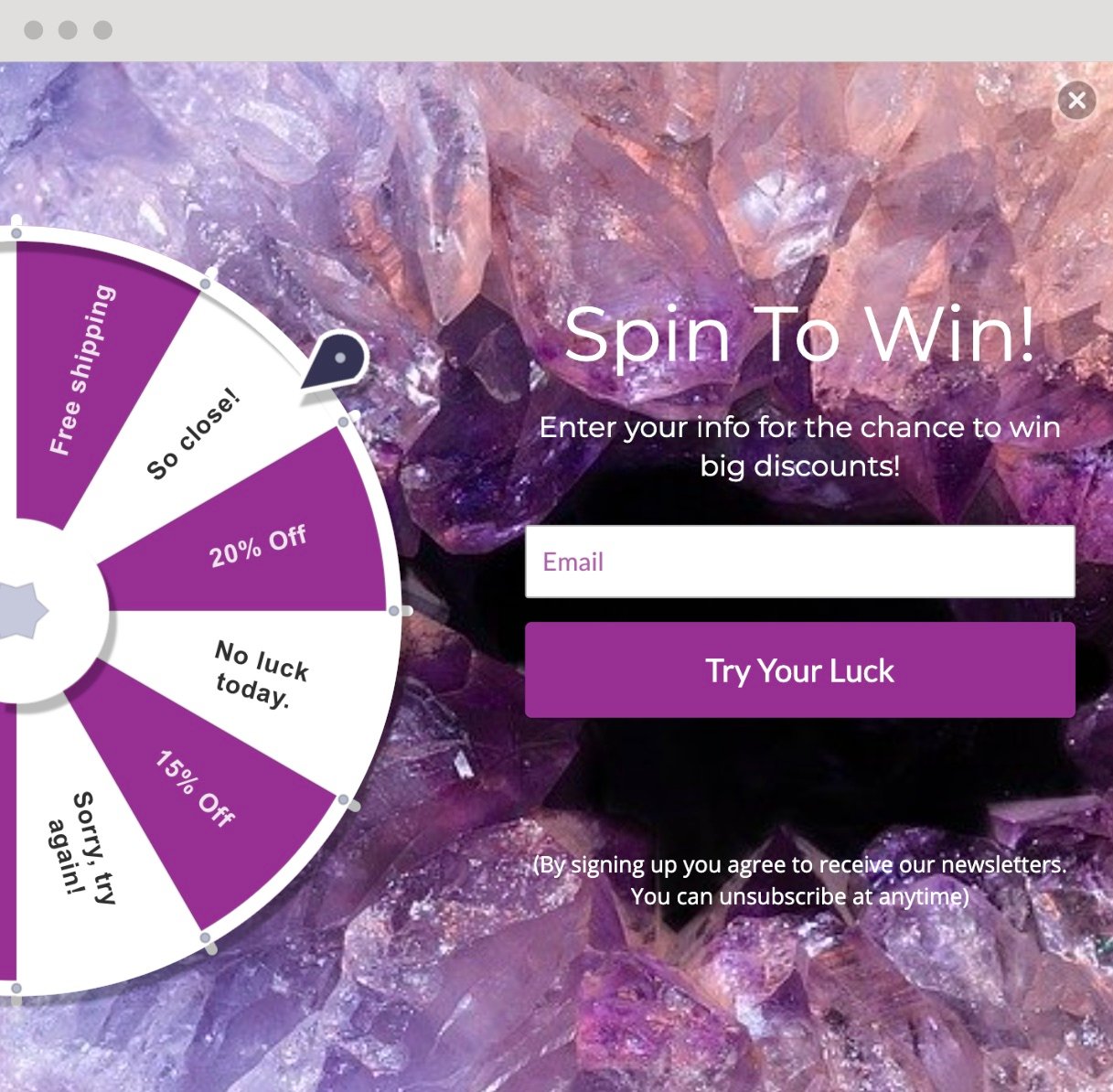 Signing up for your email list doesn't have to be boring. Try Privy FREE and get your spin-to-win wheel up and running in minutes.
Try Privy FREE for 15 Days
No credit card required.