Privy Abandoned Cart Emails
Recover up to 20% more abandoned carts for your Shopify store
Automate your abandoned cart emails (ACE) and recover more sales with Privy. Set up a series of 3 email touch points to notify customers of their saved carts. Design your ACE with ease using Privy's drag and drop email editor.
Over 18,500 five star Shopify reviews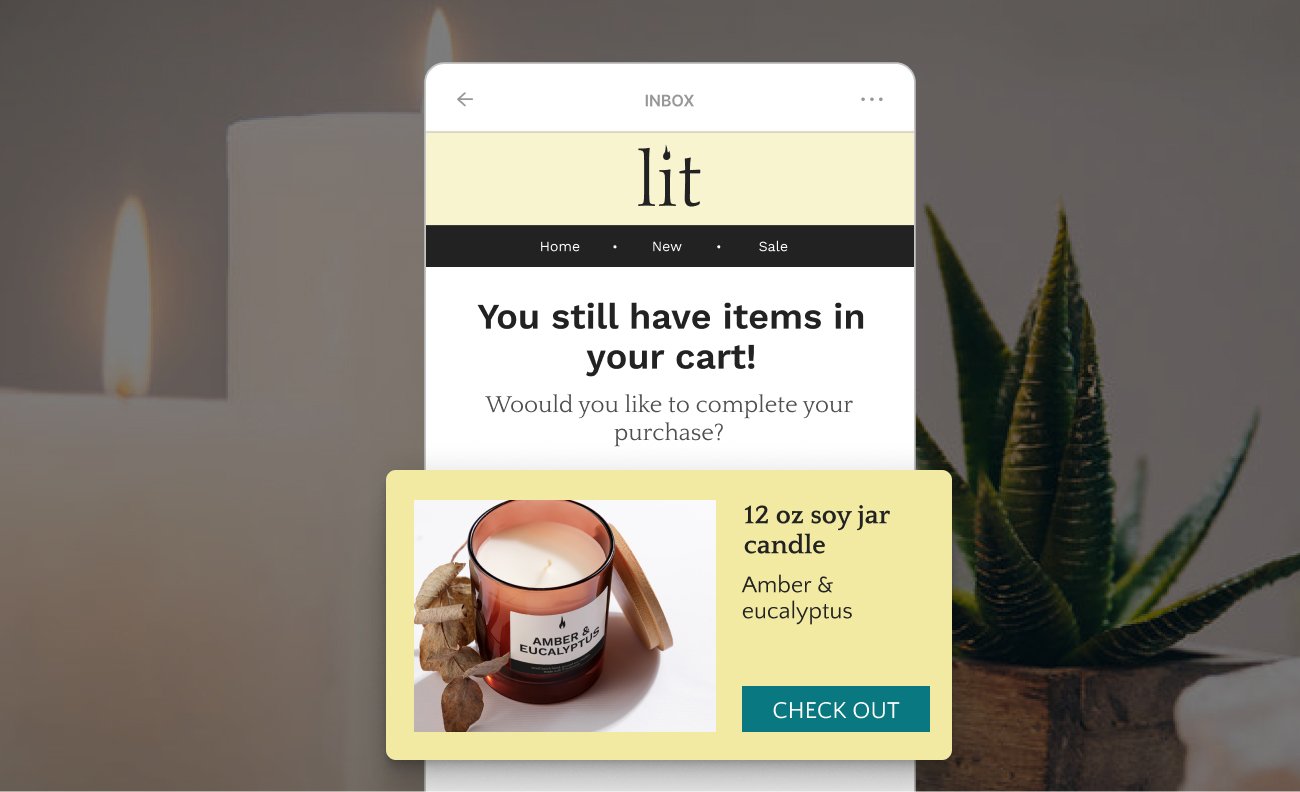 Stop losing out on sales to abandoned carts
69% of online shoppers
Will second-guess their orders and abandon their carts
45% of these shoppers
Will open abandoned cart emails if they receive them
20% of shopping carts
Can be recovered by sending timely abandoned cart emails
How

Abandoned Cart Emails

Work
Email #1
The Reminder
Sends 1 hour later
Sometimes, all it takes is nudge to get customers to return to your online store and complete their purchase. The Reminder Email notifies your customers that they left items in their cart and includes a link to complete their order.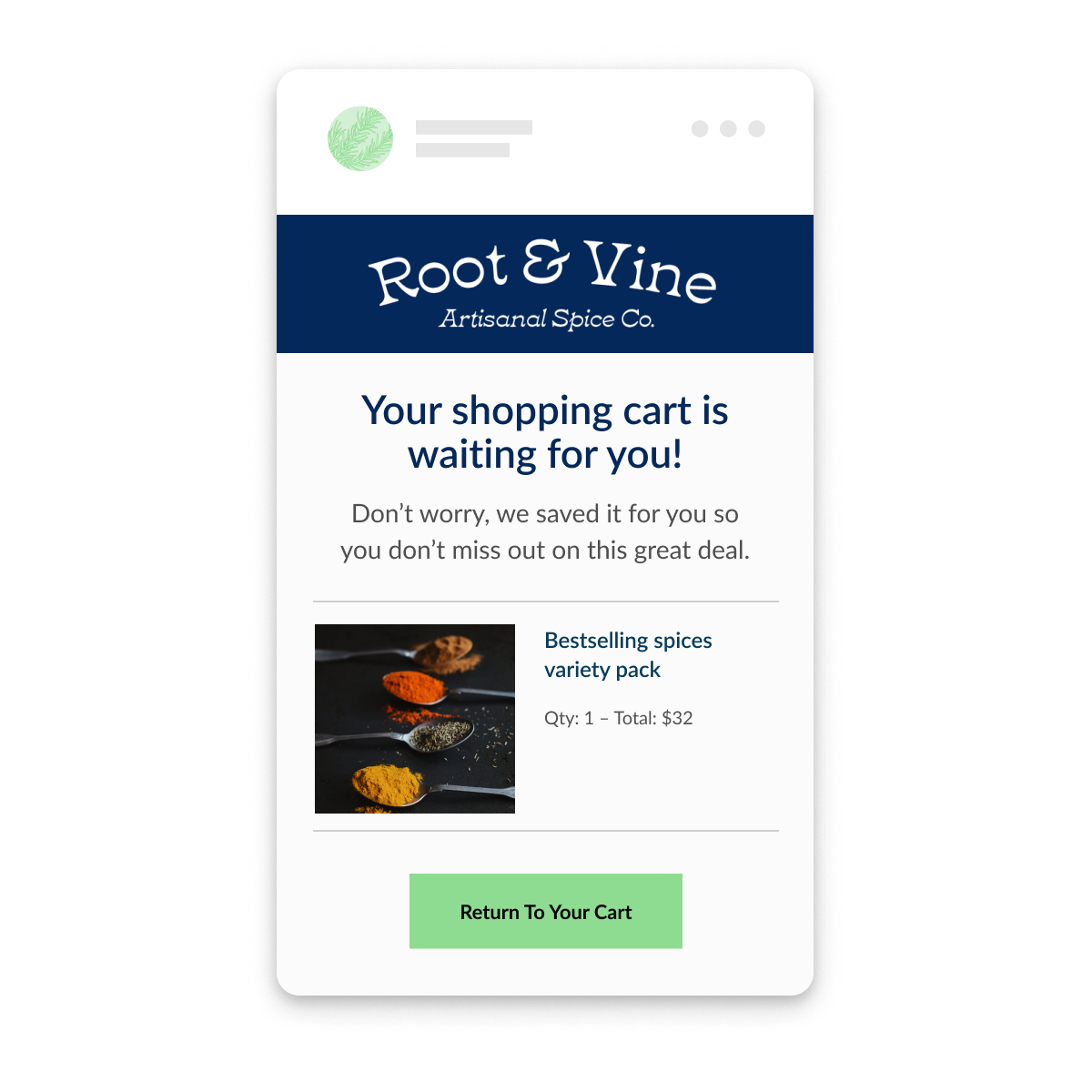 Email #2
The Expiring Incentive
Sends 24 hours later
Didn't bite the first time? The Expiring Incentive Email contains a limited-time coupon code, giving customers the extra motivation they need to buy. Privy's Shopify integration lets you embed coupon codes directly in your email and specify when they should expire.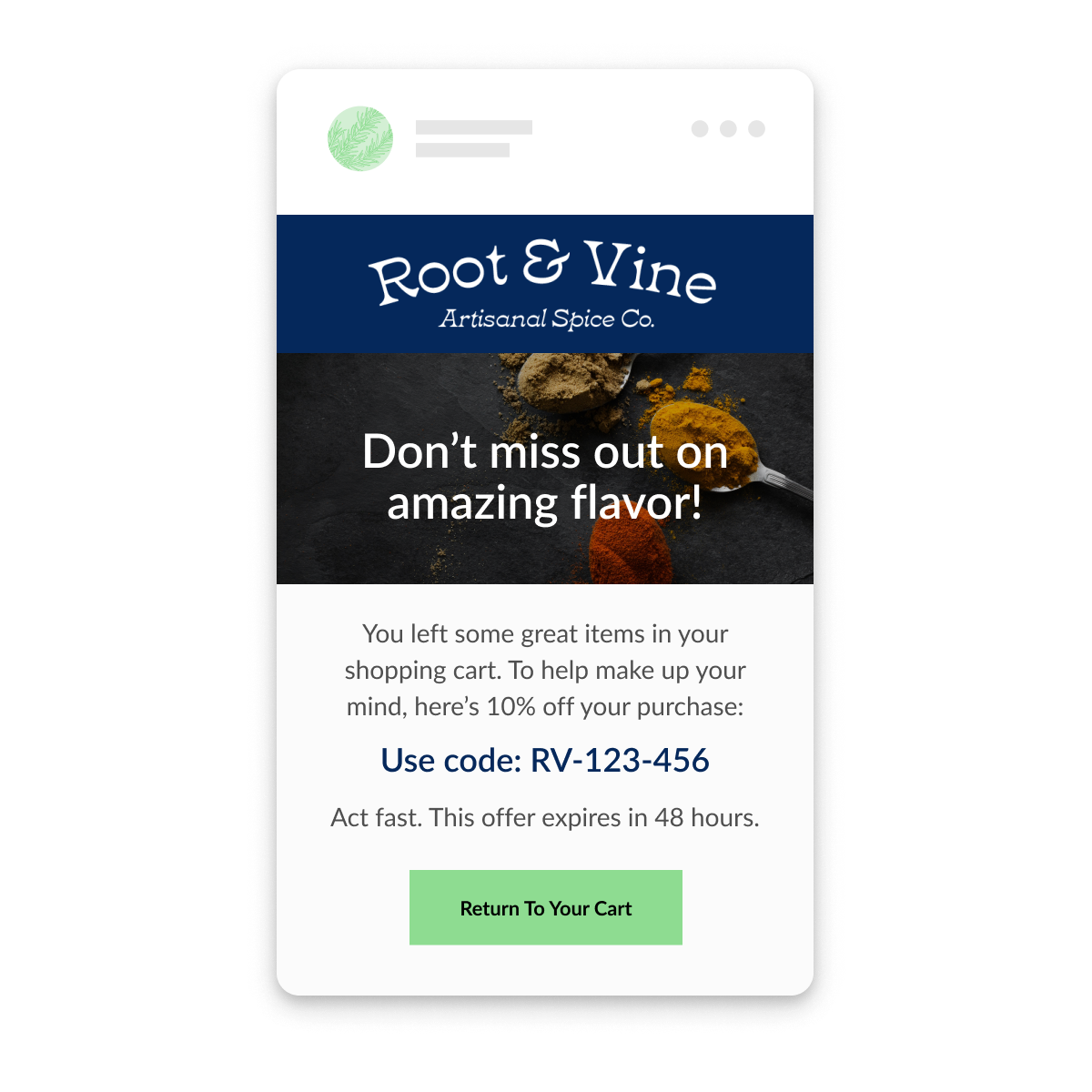 Email #3
The Last Chance
Sends 48 hours later
Nobody likes missing out on a deal. That's why the Last Chance Email reminds your customers that their limited-time coupon is about to expire. This third nudge builds urgency and should help you recover more abandoned carts.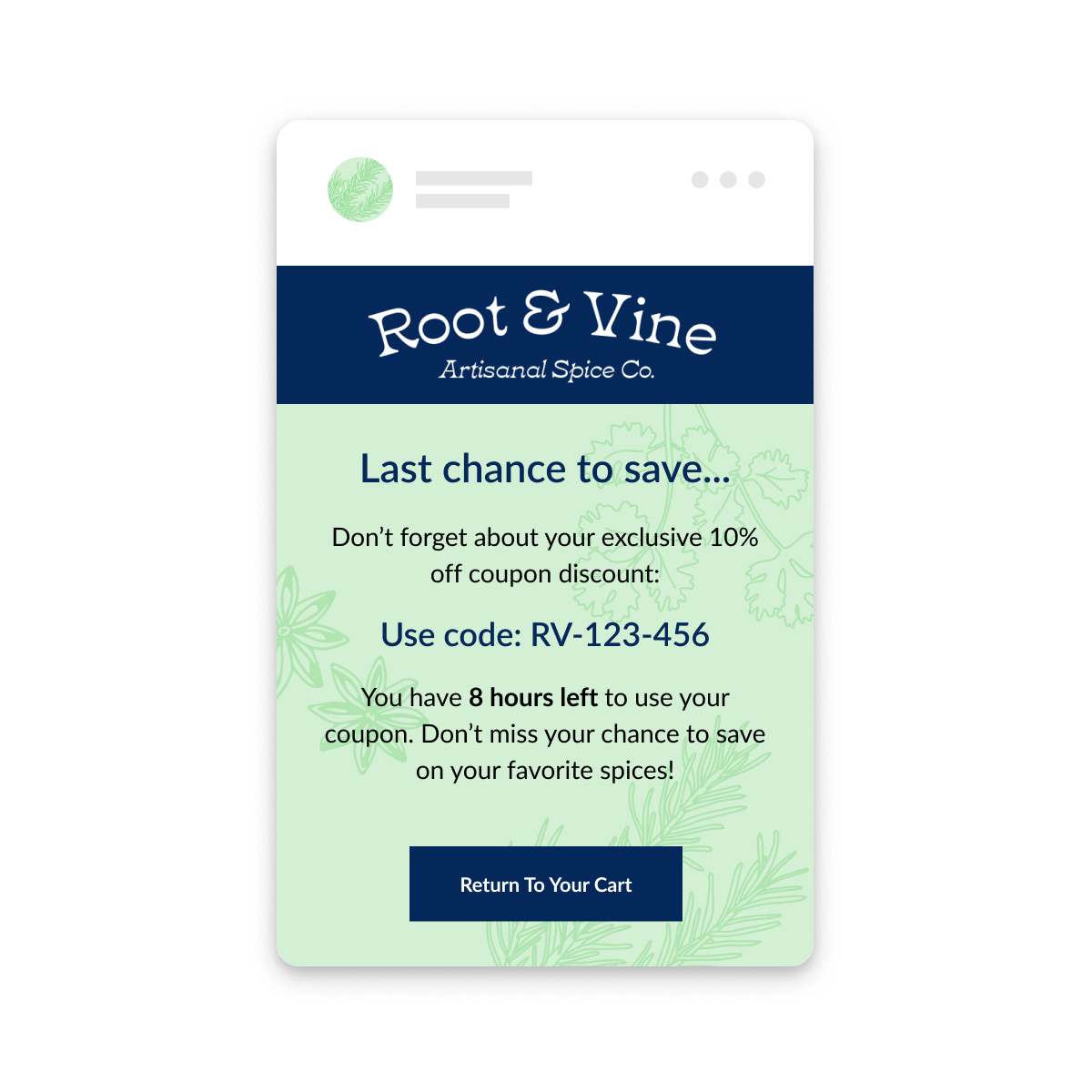 The best part?
We get your abandoned cart emails started for you.
Simply click to start your automation and find this proven playbook pre-built in your account—ready for you to customize and activate in minutes.
Recover More Carts Today with Privy
Start your 15-day free trial. Design and launch your abandoned cart emails. Watch customers return to your Shopify store and finish their orders.
Sign Up Today
How else does

Privy Email

help Shopify stores convert more customers?
Send professional-looking

newsletters & promotions
Keep your customers informed about your latest products with Privy Newsletter Emails. Our drag-and-drop editor makes it easy to design and send emails within minutes. You can even save your designs and use them as templates for later!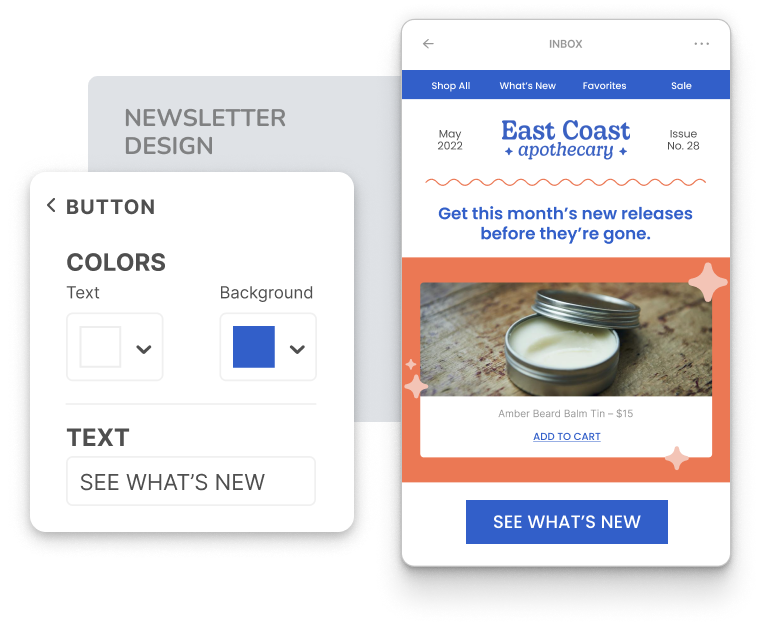 Drive repeat sales & reviews with

purchase follow-up emails
The conversation doesn't end after a customer buys from your brand. With purchase follow-up emails, you can automatically drive new reviews, suggest related products, or nudge a customer toward their next purchase with a coupon code.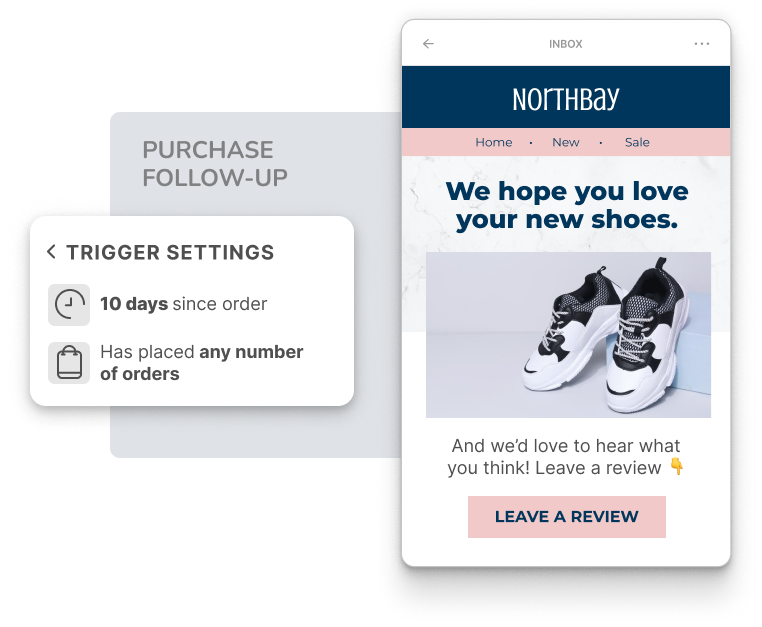 Get more redemptions with

automatic coupon reminders
If you offer promos and coupon codes, your customers could be forgetting to apply them at checkout. Privy's after sign up emails let you automatically notify customers that their codes are expiring and to apply them soon. A great way to build urgency for a sale.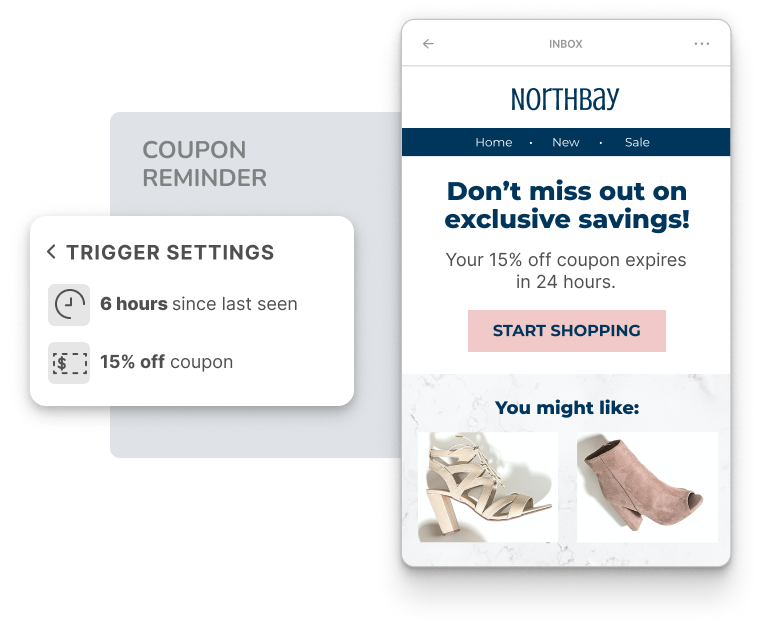 Hear From Real Privy Customers
Our customers are recovering carts every month and converting those into sales for their Shopify stores.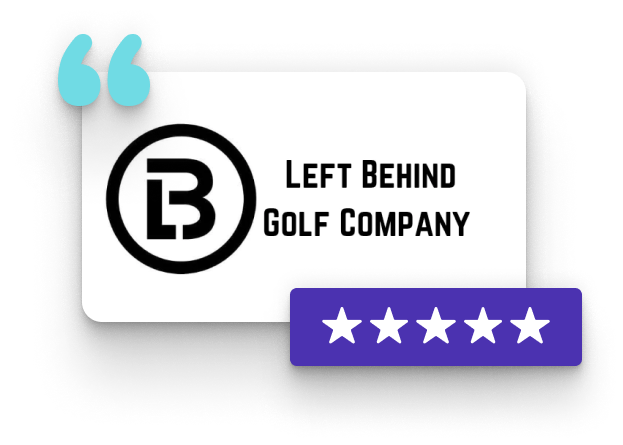 This app is fantastic and has already paid for itself a hundred times over. A key component for any ecommerce business owner looking to automate everything from newsletters and email marketing, to offering discounts, to saving abandoned carts.


Left Behind Golf Company
November 2021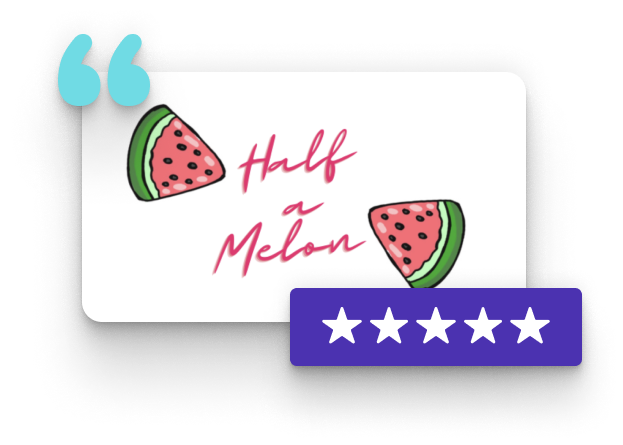 Since adding Privy, we've had a lot more success with abandoned cart recoveries and our newsletters :)


Half a Melon
October 2021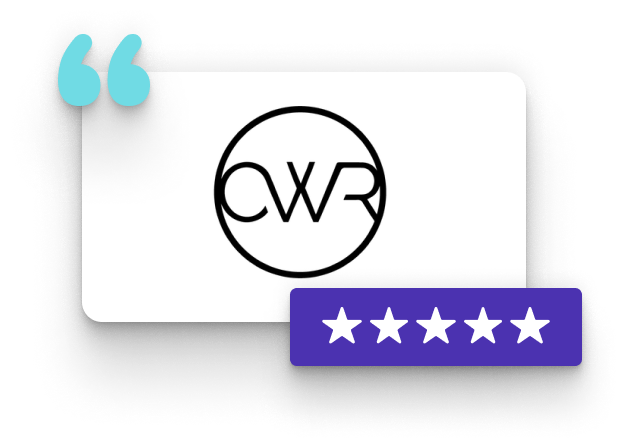 A great all-in-one app for sign-ups, abandoned cart and newsletter. Support was prompt as well. Highly recommended.


Clockwork Republic
July 2021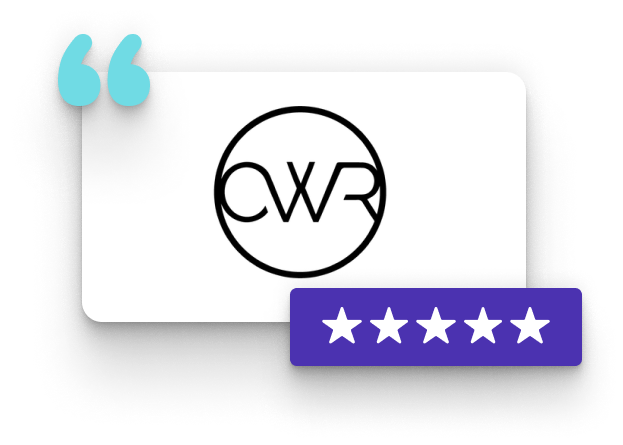 This app is amazing! It has wonderful features that are easy to operate. My favorite feature is the pop-ups and abandoned carts.


Her Everyday Closet
July 2021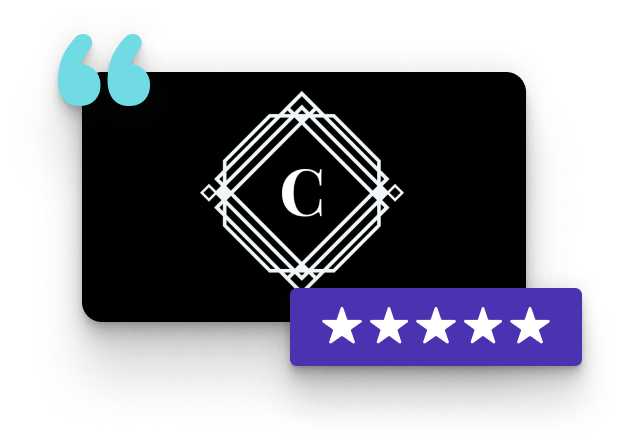 I use Privy for all my emails from abandoned carts, to customers whom haven't been back to our website for a while. Every email you need is done on Privy. The templates are already there you just need to tweak where needed, saves so much time and hassle and customer service is great.


Creedance and Co
June 2021
Start Your 15-Day Free Trial
Save more abandoned carts. Grow your Shopify store sales.
Try Privy Free
Frequently Asked Questions
Privy is an ecommerce marketing platform that helps online brands grow their sign-ups and sales faster through display popups, email marketing, and SMS marketing. Privy is trusted by more than 700,000 brands and is the most-reviewed sales app on Shopify with over 18,000 5-star reviews.
Why do customers abandon carts?
While there are many reasons why someone would abandon their shopping cart, some of the top reasons include:
Unexpected shipping costs
Needing to create an account
Doing research on multiple brands
Confusing checkout process
Lack of trust in website security
How do you recover abandoned carts?
Sending an abandoned cart email sequence is a great way to recover up to 20% of abandoned shopping carts. This sequence typically looks like:
Remind the customer 1 hour later that their cart is ready to finish checking out.
Nudge the customer 24 hours later with a unique coupon code.
Notify the customer 48 hours later that their coupon code and cart is expiring.
Are abandoned cart emails effective?
Very effective. Privy customers have been able to recover up to 20% of their abandoned carts by sending automated emails. Considering most consumers abandon their carts today, abandoned cart emails are a great way to recover sales for your Shopify store.
What should be included in my abandoned cart email?
When creating and designing your abandoned cart email, here are a few things to keep in mind to make sure it performs its best:
Make sure your email subject line entices someone to open the email.
Add brief intro text notifying the customer that you have saved their cart.
List the items in their cart.
Offer a unique coupon code, if applicable. However, don't go overboard with discounts.
Provide a checkout button or CTA that allows customers to finish their orders.