How to Write Email Subject Lines + 66 Examples You Can Steal
Written by Rachel Waldmann
You can spend hours writing the perfect email for your subscribers, but if your subject line doesn't spark their interest, your email won't matter!
Nailing your email subject line is the very first step to having a successful email marketing campaign. Whether you're telling subscribers about your newest line of products or sending discounts for a seasonal sale, your subject line is what gets people through the door.
Your average subscriber receives about 40 emails every single day. Email overload is real, that's why important to write subject lines that stand out from the crowd.
Just think about your own inbox. You probably get dozens of marketing emails from some of your favorite brands. You can't possibly read through every single one of them, so emails with the most captivating subject lines are more likely to be opened and read.
And at the end of the day, the more opens you get on your emails, the more money you're going to bring in for your business. In this guide, we're going to discuss actionable ways to write better email subject lines + we included 66 subject lines examples you can either steal or tweak for your next email marketing campaign. Let's get started.
Table of Contents:
Get our best content on ecommerce marketing in your inbox 2 times a week
How email subject lines affect open rates
Your subject line is just as important as the content of your email. It's the first step in getting your subscribers to open and read your emails. Think of it as the hook that inches people one step further toward making a purchase with your store.

To measure the success of your email subject line, first look at your open rate. This is the number of opens divided by the number of total emails sent. If the email has a high open rate, then that's a sign you wrote a good subject line. Data from our benchmark guide says the average email open rate today is 20.4%, although, your baseline for open rates may higher or lower than that. Either way, open rates above 30% can be seen as successful.

If you need some subject line inspiration, look at past emails to see which ones performed well. If you don't have a lot to pull from, then check your own inbox to see what subject lines catch your attention. Keep a list of the effective email subject lines you come across, and use that as a starting point if you're feeling stuck.
11 tips on writing better email subject lines
As an ecommerce brand, you can't afford to write stale subject lines that get drowned out by the dozens of emails your subscribers receive every day. Instead, follow some of our best tips for writing better email subject lines:
Include the recipient's name
Keep it short and sweet
Use action verbs
Get creative with preview text
Get to the offer ASAP
Ask questions
Use FOMO to drive engagement
Stay current to trends
Use A/B testing to find out what works
1. Include the recipient's name
Want to capture someone's attention right away? Try including their first name in your email subject line. Tests have shown that including someone's first name can improve open rates by more than 3% compared to subject lines without a first name.
When someone sees their first name scrolling through their inbox, they immediately know this offer is personalized for them. Your subscribers will notice this attention to detail from your brand and reward you with better open rates. The best part about including someone's first name is that it's completely automated. When you capture someone's email address through a website popup, their contact details like first name will be automatically imported to your contact list. Give it a try!
2.

Keep it short and sweet

How long should your email subject line be? Don't overthink it. Less is actually more.

Studies have found that subject lines in the range of ~65 characters (or 5-9 words) tend to be most effective. Remember, you only have your readers' attention for a few seconds (if that), so it's important to use those few seconds to your advantage.

Another thing to remember is that longer subject lines will likely get cut off on mobile devices, where many of your subscribers will be reading emails. Even more of a reason to keep your email subject lines short and sweet.
3.
Use action verbs and phrases
It's psychologically proven that people respond positively to clear, direct instructions when receiving messages. So don't shy away from using action-oriented words in your subject line!
No, you're not being too "salesy" or pushy on your subscribers. Telling people to take a desired action will simply clarify your message and encourage more purchases. Words like "get," "buy," "look," and "shop" are short, yet effective action verbs to include in your subject lines.
Examples of phrases that use action verbs:
Get today

Buy now

Look here

Shop more
You can always test the tone of your message to see what kind of language has the highest open rate and drives the most sales.
4. Get creative with preview text
A great subject line has two parts: the actual subject line and the preview text that follows. Preview text is the little snippet of copy that appears next to the subject line or under the sender in the recipient's inbox.

Getting creative with your preview text is an underrated way to influence your open rate. It should reinforce (or add to) your email subject line, and it might just be the thing that pushes someone over the edge to open and read your email.
When writing preview text to complement your subject line, you'll want to keep it between 35-90 characters so it doesn't get cut-off on mobile devices.
5. Get to the offer ASAP
You should assume that your subscribers want the most important information upfront, especially when you release new items or run seasonal sales. So, get to your offer early in the subject line when possible. Some examples of this include:
Take 30% off today
New sweaters have arrived!
Summer swimsuits are here
Whatever message you really want your readers to know should be the very first thing they see. Tell them exactly what's in it for them. Because if they don't understand the value immediately, chances are they'll scroll past your email.
6. Ask questions
Human psychology dictates when you ask a question, someone will try to fill in the blanks with an answer. Asking a question of your readers will buy you a couple of seconds of their attention as they consider what their response is. It can be a completely hypothetical question, inspired by what you're selling. Just make sure it actually relates to the content of the email.
You've probably seen these questions in your inbox before:
Doing late holiday shopping?
Tired of your old grill?
Thinking of upgrading your phone?
The examples above combine personalization with piquing curiosity by asking questions. This perfect mix in your email subject lines are sure to lead to better open rates.
7. Use FOMO to drive engagement
Everyone is susceptible to the fear of missing out or FOMO. That's why things like "another person is viewing this item" or "only 3 left!" make you want to buy something even more. But it doesn't just have to be on your product page; you can also use FOMO in your email subject lines to create a sense of urgency.

Use this fear of missing out to drive urgency for your readers to open your emails, click, and hopefully buy. Whether you're alluding to product scarcity or a limited-time offer, giving your audience a deadline or a sense of belonging if they engage is a surefire way to grab their attention.
8. Stay current to trends
When you mix current events and viral trends with your offers and promotions, the email subject lines practically write themselves.
It shows your brand has a finger on the pulse of what's trendy and in style. It also shows a human side of your brand, something more and more consumers want to see. Lastly, it's a great way to improve your open rates amongst younger audiences in your email contact list.
Doing this requires a bit more creativity than other tips on this list. However, inserting your brand in current trends and running an email marketing campaign around it can provide you a nice sales boost and maybe even some social media attention.
9. Use A/B testing to find out what works
Your email subject line is the perfect place to use an A/B test. All that means is that a portion of your email list will see one subject line, and the other will see another variation. Whichever one performs the best is your winning subject line.

Once you run enough A/B tests, you'll start to notice trends about the winning variations, and that will influence the email subject lines you use in the future.

Don't overcomplicate this. Write two different subject lines you think are great options and run the test. If you do it enough, it's a really simple way to find out what works with your audience.
66 email subject line examples you can steal
Information overload? Writer's block? No worries, we came up with 66 awesome email subject line examples you can steal and make your own. Some of these are from the Privy team, others are examples from real-life brands.
Welcome email subject lines
Your welcome email is often someone's first impression of your brand and it gives them a glimpse into what to expect from further emails. Nailing this subject line sets you up for long term success with your newsletter.
Use this as a chance to share a welcome discount and entice a purchase. Tell your brand story or mission and show the human side of your brand. Take a look at a couple of great examples from Gainful and Muddy Bites:

A Message from Our Founders
A note from our co-founder

It's also a really great place to lean into the value prop behind your brand, like Lingua Franca, BEHAVE, and Fly by Jing do:

Welcome, you're going to help us change the world!
Entering a Candy Shame-Free Zone.
Your new favorite hot stuff, all-natural and small-batch crafted.

Wouldn't you feel good about changing the world by supporting a brand that donates a percentage of the proceeds from every single order to organizations working to make the world a better place? Or eating candy that only has 3g of sugar? What about sauces that are all-natural and small-batch crafted?
Abandoned cart email subject lines
If you're not doing anything to combat cart abandonment, you're missing out on a huge opportunity for your store. Abandoned cart emails can bring people who left items in their cart back and encourage them to complete the purchase. Your abandoned cart email subject lines should pique your subscribers' interest, so they'll open your email and (ideally) complete their purchase. Ask questions and bring in scarcity, like these examples:

Can't stop thinking about it?
Still Obsessed?
Forgot Something? No Sweat.
Your picks are almost sold out!
Going... going... (almost) gone!
Last chance! Claim your cart
New product email subject lines
Whenever you announce a new product, you should absolutely be sending an email to your list. It's a no-brainer. You have the opportunity to get clever here. Use words like "meet," "it's here," and "new" to really get the point across that this is something brand new they need to see. Here are five examples of new product email subject lines I love:

Meet the spicy ramen baby we just had
New flavor!?!?! 😱
There's a new kid in town
We had a bébé
It's here! Early Access to 12 Nights of Wine.
Review email subject lines
Reviews are incredibly important for ecommerce businesses. Especially because a lot of times, it's not possible to check out your products in person before buying. But visitors to your site don't really want to know what you have to say about your products; they want to know what real customers have to say. That's where your reviews come in, and when it comes to writing awesome email subject lines for review emails, it wasn't hard to find these examples.

3,620+ Five-Star Reviews ⭐️

When your products hit a certain number of 5-star reviews, that's a great time to send an email! It definitely doesn't have to be this many...even something like 52 five-star reviews (or whatever makes sense for where you are as a business) will make people want to read your email to see what they might be missing out on. Being specific here will give you credibility (for example, 27 five-star reviews rather than rounding up to 30).

"Already can't live without it"

Another classic way to use your reviews in an email subject line is to steal a snippet of a real review. Aren't you thinking to yourself, "What can't this person live without?!" That's exactly what you're looking for here. And here are a handful of other review subject line ideas you can steal:

10 recent reviews we love ❤️
Reviews coming in HOT 🍓🌹🌺
the reviews are in! 🌟🌟🌟🌟🌟
Reactions to their first BITE 🤩
Psst.. don't just take our word for it.
Aw, you're making us blush!
Best-seller email subject lines
Showcasing your most popular products is an amazing reason to send an email. I don't know about you, but whenever I find out something is a best-seller, it always gets my attention. It must be that popular for a reason, right? Check out these best-seller email subject lines to get inspiration the next time you want to feature your most popular product in an email:

It's a best-seller for a reason!
These will sell out

(By the way, they've used "These will sell out" as a subject line more than once. Which means it probably works.)

We can't keep this jean in stock
1,500-Person Waitlist
This sold out in 6 days

AYR does an AMAZING job leaning into FOMO and scarcity. Things like "we can't keep this in stock," "these will sell out," and "1,500-person waitlist" all make me want to open to see what's so popular. So if you know for sure something is going to sell out or has absolutely flown off the shelves in the past, you should hands down use that in your email subject line.
Teaser email subject lines
The next time you're getting ready to launch something new, send an email to tease what's coming! That way, when you send the actual announcement email, more of your subscribers will want to know what you have to say. Check out these teaser email subject lines you can use next time you're gearing up for a launch your subscribers need to know about:

Can you keep a secret?
TOMORROW.
Something big is coming... 👀
Spring scents are coming... 🌼
coming soon! 💫
Preorder starts tomorrow!
Back in stock email subject lines
If something was so popular it sold out, it's probably worth sending an email to your list to re-introduce the product and let them know it's back (even if they weren't on a waitlist). I don't know about you, but things like "fastest-selling product ever," "the dress with the 6,000 person waitlist," and "our #1 best-seller" definitely make me want to open the email to find out what I'm missing out on. Here are some of my favorite back-in-stock email subject lines you can use the next time one of your products is restocked:

Our fastest selling product ever is restocked and ready to clean
BACK (and we cannot stress this enough) IN STOCK
Walk & Play Sets are back! 👏
The Oversized Sweater (Our #1 Best-Seller) is Back!
Your favorite shoe is back
The Dress with the 6,000 Person Waitlist is Back!
Back by Popular Demand: The Blazer Dress ⚡️
Guess who's back 👀👀
New content email subject lines
If you're producing content like blog posts, webinars, or podcast episodes for your business, it's awesome to mix in that education with your promotional emails to make sure you're not constantly trying to push sales but are also showing value to your subscribers. Check out what some of these brands did:

5 skincare ingredients to avoid 🙅‍♀️
The Cost of a Vetta Garment ✂️
How to Prevent Headaches 🙅‍♀️
Thinking of switching to natural deodorant?
6 facts about hydration and weight loss
Super Shroom Brownies
Sales email subject lines
This is a no-brainer. If you're running a sale or promotion of any kind, your subscribers should know about it. But if protecting your margins is especially important to you, and sales aren't the norm for your business, it's awesome to tie this messaging to a specific event or make it extra clear that this isn't something your subscribers are going to see very often like Otherland does with this email subject line by mentioning "only sale of the year."

💥 IT'S HERE: Our only sale of the year 💥

Moving is another awesome reason to run a promotion for your email list without setting the expectation that this is the norm. That's exactly what Fly by Jing, Mala the Brand, and DONNI did with these subject lines:

20% off Zhong, 'til we're sold out. ✌️
MOVING SALE: Get 20% for 48 hours 🚚
25% off for you because...
Winback email subject lines
It's no secret that your existing customers are more valuable than first-time buyers. So to make sure your customers keep coming back to you, customer winback emails are an incredible option.

Often, they'll give customers an incentive to come back to shop again, like money off, free shipping, or a free gift with purchase.

So to encourage your customers to come back to your store, check out these winback email subject line examples:

Here's $20 off, just because.
Enjoy 30% off Blume.com from us, to you
15% off your next order, to say thanks
We miss you! Here's $5 off your next order
A gift for you
Get $20 off your next order
An exclusive offer for your next order

Make it clear that there's something in it for them.
Order follow-up email subject lines
After you make a purchase, order follow-up emails give you confidence and build excitement about your order. I'm not talking about the order confirmation email. Technically, it's an order follow-up email, but that's table stakes. You absolutely have to let your customers know their order went through. But after that, the businesses that really stand out take it a step further and do things like:
Explain the next steps and what to expect
Share helpful tips to make sure you're successful with the product
Generally keep you in the loop about your order
Here are a few email subject line examples for your next order follow-up email:

MATE the Label: CARE FOR YOUR MATE
Jing Gao: Just wanted to say thanks for your order! ⚡️
Modern Fertility: Next steps on your Modern Fertility order
Jinx: Switching to Jinx
True Botanicals: A closer look at your new face oil
Feals: Feals flight guide: Our most frequently asked questions inside
Email subject line FAQs

How long should my email subject line be?
Generally speaking, your email subject lines should be ~65 characters long, which is approximately 5-9 words. Don't be afraid to get creative to communicate the key point of your email. The goal of your subject line is to engage your subscribers to open it to read the content!
How to write email subject lines that drive open rates?

Your open rate is the most important metric to pay attention to in order to gauge the success of your subject line. To write an email subject line that drives opens, you want to keep it short and to the point, send from a real person, and use the preview text to enhance your messaging. Read the 11 tips and check out the examples above to find out what really works.
What are email subject line best practices?

There is no silver bullet when it comes to crafting the perfect email subject line. But there are definitely some best practices you should keep in mind. Keep it short and get to the point ASAP. Use emojis to stand out, but don't overdo it. Use FOMO and scarcity to get your readers interested and remember that email subject lines related to current events usually perform well. For a full breakdown, read all 11 tips.
What are examples of good email subject lines?

When it comes to finding examples of killer email subject lines, you should start by looking in your own inbox and finding the emails and brands that you always want to hear from. But to get you started, we put together 66+ examples you can pull from above. So you have ideas of good email subject lines for everything from your welcome emails to your abandoned cart emails.
Subscribe for Updates
Get our best content on ecommerce marketing in your inbox 2 times a week.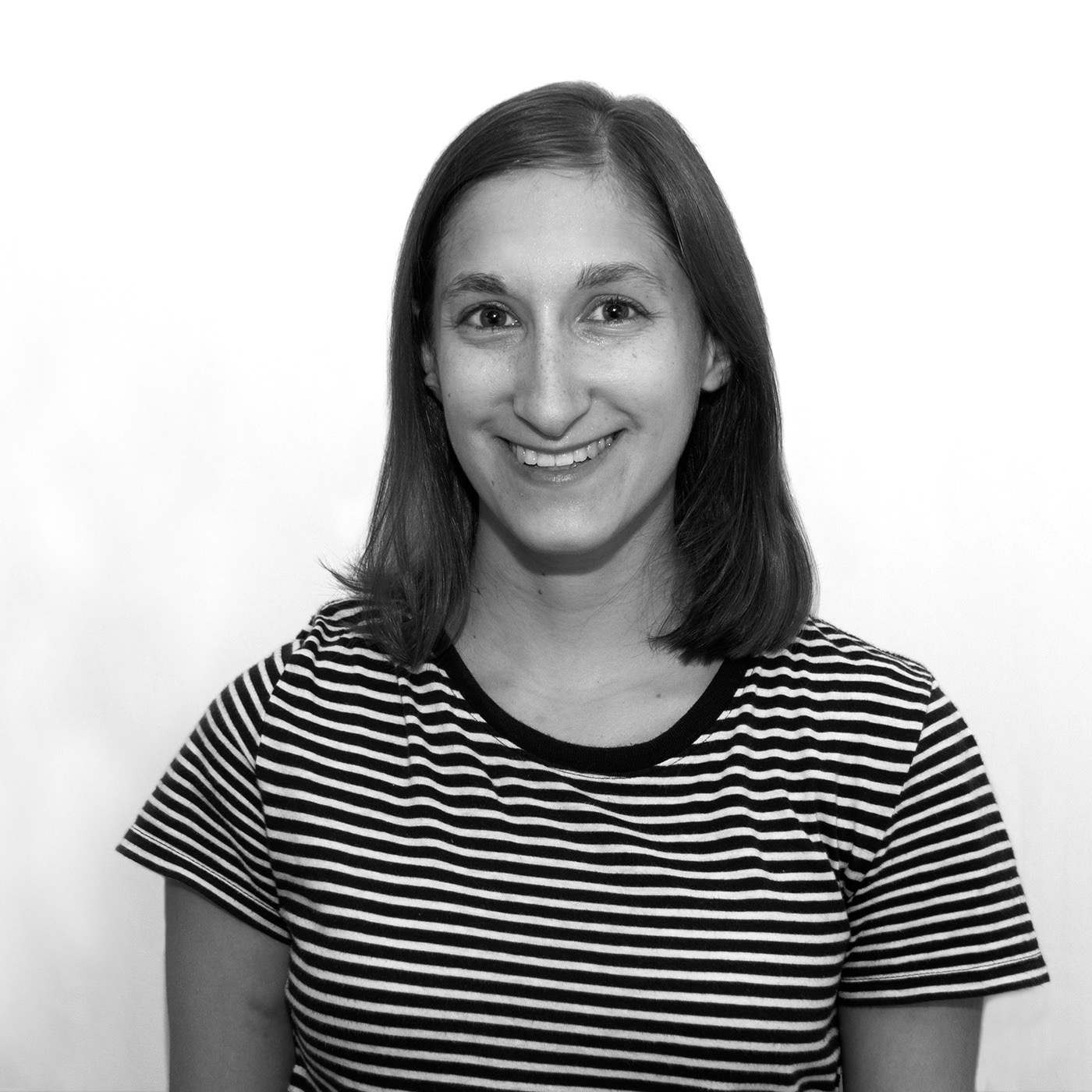 Written by Rachel Waldmann
Subscribe for Updates
Get our best content on ecommerce marketing in your inbox 2 times a week.