Privy Email & SMS Automation
Automation that works around the clock
so you don't have to.
Automating your Email + SMS marketing is made easy with Privy. Choose from 5 types of messages to automate, set your target audience, and watch the sales roll in.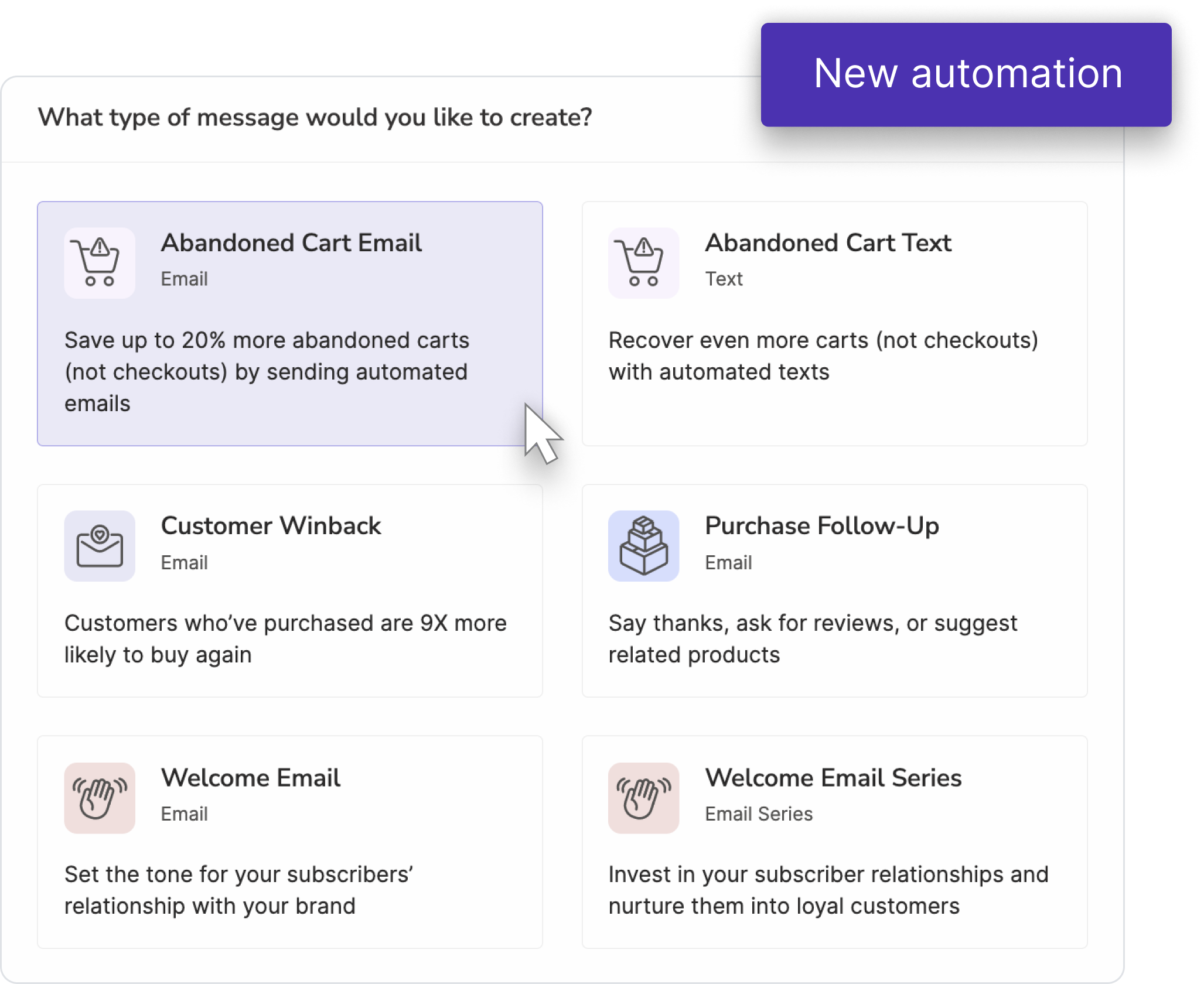 What can marketing automation do for you?
Driver higher ROI from your campaigns
Never miss an opportunity to drive more sales. Automate high-value marketing moments and watch the sales roll in.
Personalize your marketing messages
Build custom email and text segments, show your campaigns to the right audience every time.
Increase customer lifetime value
Turn casual browsers into customers with triggered messages at every step of their journey with your brand.
Welcome new signups with an automated email series
When someone new signs up for your email list, you need to make a good first impression. In Privy, you can set up a series of three automated emails that introduce your brand, your social media, and your latest products. Pair your welcome emails with a first-time offer, and you're on your way to building more repeat customers.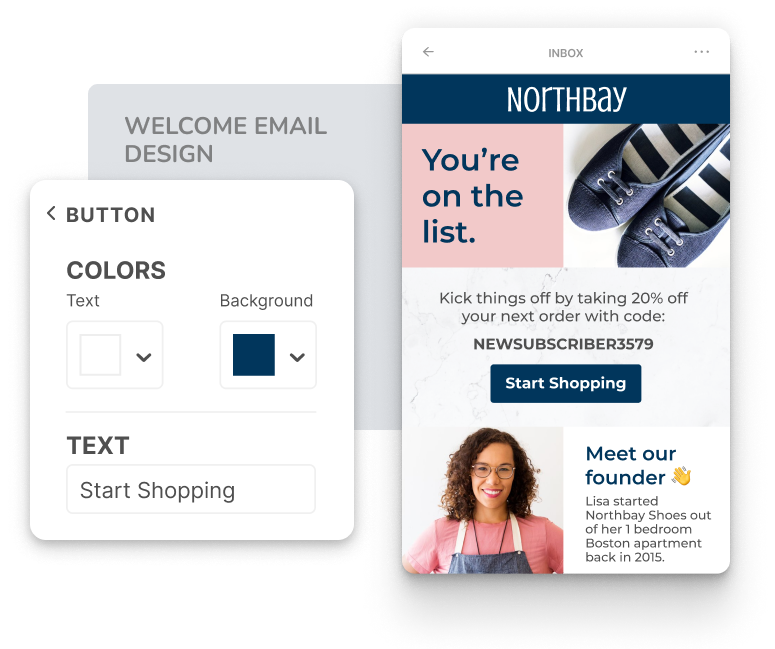 Send texts and emails that save more abandoned carts
Cart abandonment affects every ecommerce business. But automating your texts and emails with Privy can allow you to recover up to 20% of your store's abandoned carts (not just abandoned checkouts). Rest easy while your cart saver messages do the work themselves.
Learn more about abandoned cart emails >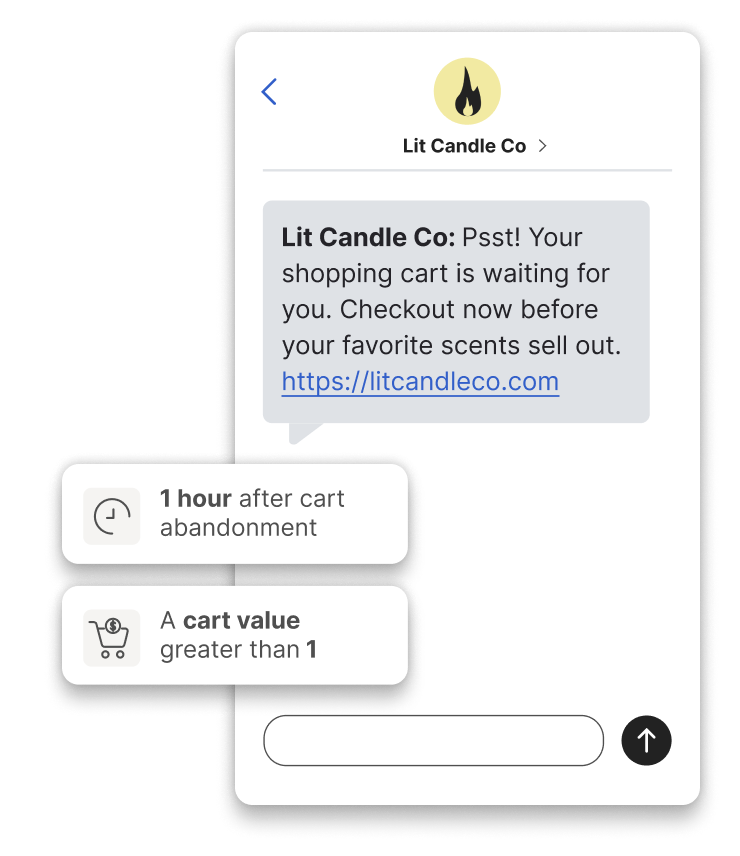 Keep customers in the loop with automated followups
Communicating with your customers after they purchase is how you build long-lasting relationships. Automate your 'thank you' emails, ask for product reviews, and suggest related items to your customers' previous purchases.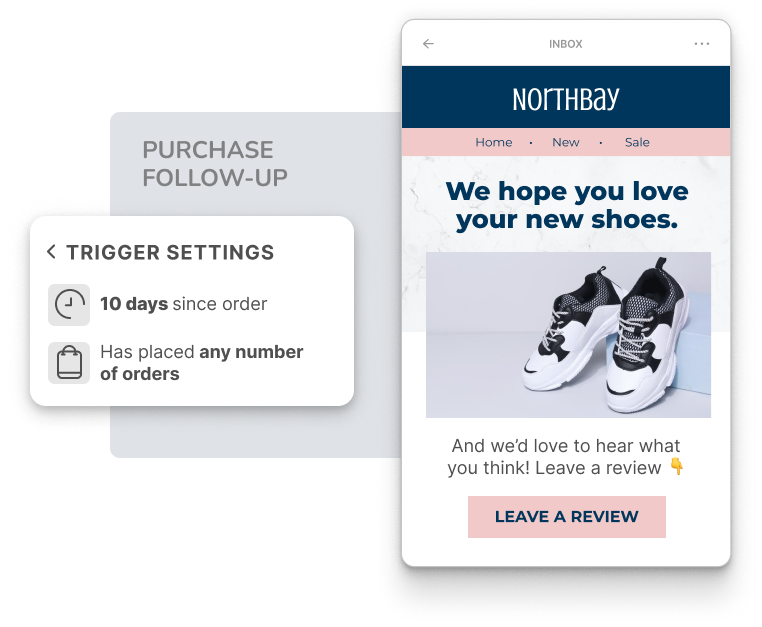 Win back your customers over and over again
Sometimes your customers need a friendly nudge when they haven't shopped with your business in a while. Automating your win-back emails to send when someone's been inactive allows you to stay top of mind and earn more repeat sales.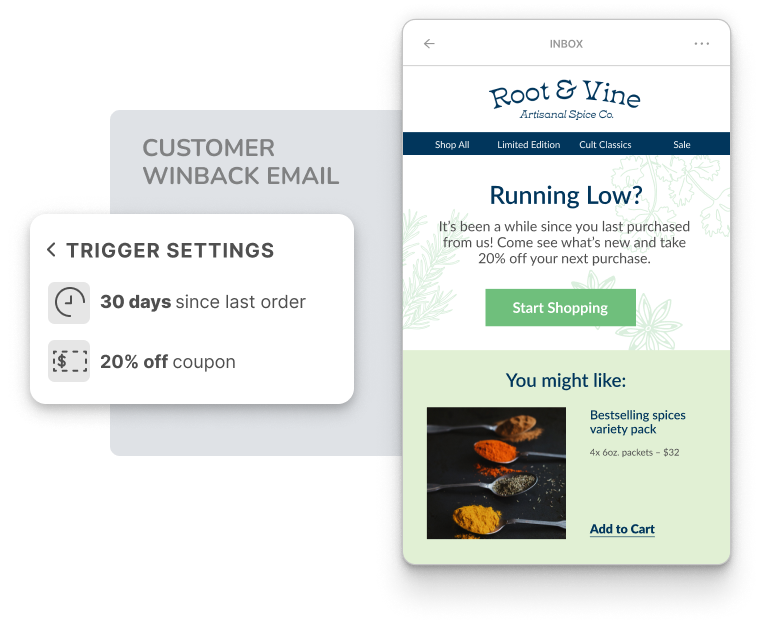 Privy's automations can be a game-changer for your business
Get instant access to ready-to-use automations proven for ecommerce.
Start building relationships and driving sales from day one with Privy. From when someone first joins your email list, makes their first purchase, and then repeat purchases, you'll never miss an opportunity to engage with your customers.
Personalize your marketing at scale with our powerful Shopify integration.
Put your own touch on your automations with easy-to-edit trigger settings. Increase your AOV with cross-sell recommendations. Use customers' browsing and purchasing behavior to keep them coming back. Privy's powerful integration with Shopify makes this all simple.
Automation that does the hard work for you.
Get your first Privy campaign live in minutes.
Need tips on marketing automation?
We got you covered.