Privy 3.0: More Than Popups. How Privy Helps Independent Shopify Stores Win.
Published on May 25, 2023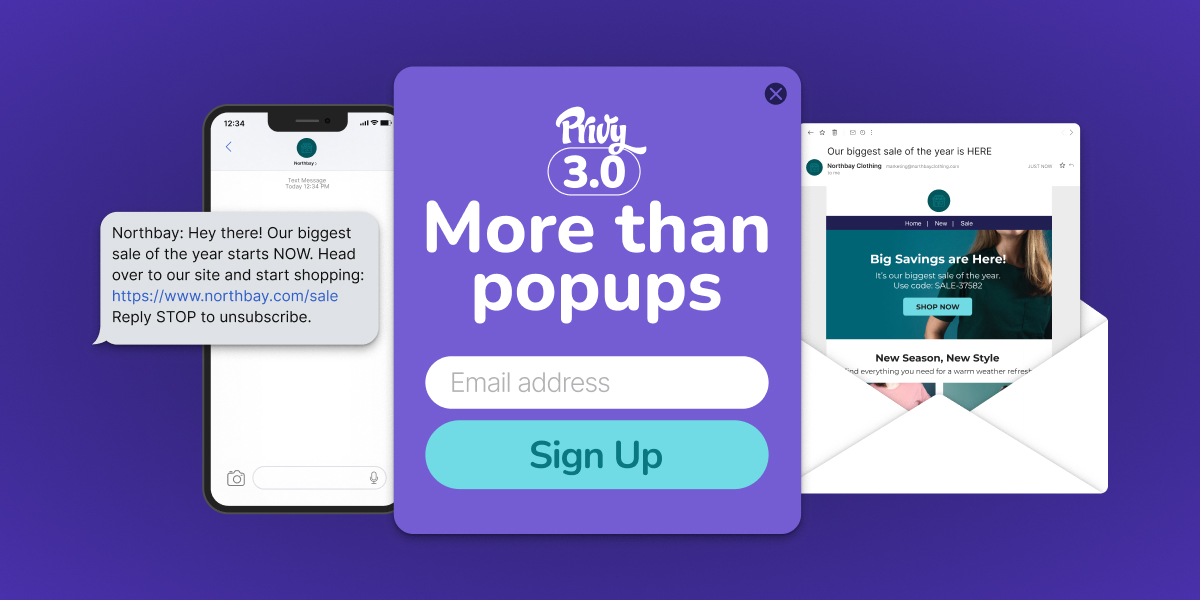 Think you know Privy? Think again.
Sure, we do this…
My 3 favorite #Shopify Apps:

1. @privy - high-quality pop-ups for conversion and up-sells

2. @recharge - the best subscription tool to increase CLV

3. #Glew - exceptional data analytics for #ecom

— Melanie Balke (@Melanie_Balke) December 2, 2022
But that's just the beginning.
Because collecting emails and phone numbers by itself doesn't bring in cold hard cash for your business.
To do that, you have to send emails and texts consistently. Whether you have 53,467 subscribers or 5,968.
And it doesn't have to take forever or cost a fortune.
But the truth is there are hundreds of thousands of independent brands building businesses on Shopify that are in the difficult position of being both "over served" and "under served" by the marketing solutions that are available to them.
This is what gets me so excited about this next chapter for Privy – what we're calling Privy 3.0.
We're focused on helping independent brands build thriving businesses by making email and SMS marketing more approachable.
With Privy, anyone can be a marketer.
The day-to-day craziness of growing a Shopify store
Juggling everything it takes to grow a business is no small feat. And it's safe to say you wear A LOT of hats.
Just ask Rob from Freckles and Daisies.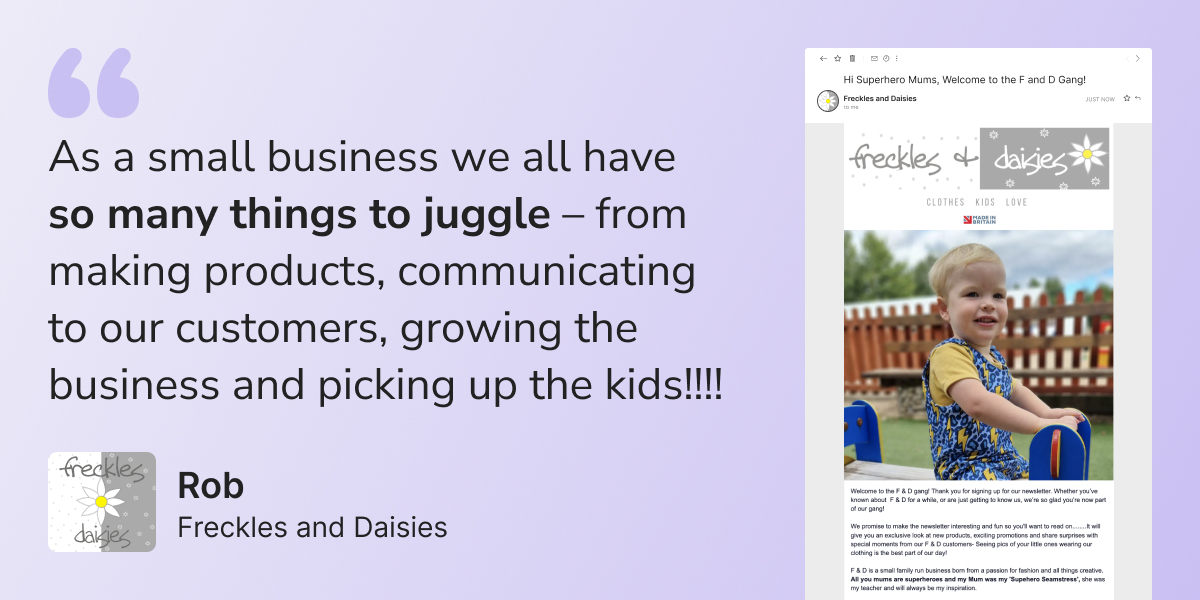 So if there's one thing you don't have a lot of, it's time. You can't wait around for responses when you need support. Or learn how to use a tool that has WAY more than you could possibly take advantage of (psssst you pay extra for that!).
But the reality is, you're probably getting too much or not enough from your marketing platform.
And it's time for that to change.
Under served and missing out on the support you need
Picture this. You're frantically trying to launch a new product and realize you have a question before you send your email or text into the wild.
So you fire off a message in chat. Only to be met with help doc after help doc.
These are the types of platforms that provide the tools you may need to do email or SMS marketing, but if you ever have a question, or need advice, or to speak to a real person, you're out of luck (unless, of course, you want to pay for it).
Simply being able to send emails and texts is not enough.
Because without the right coaching and support, you're losing precious time to be driving sales for your business.
It's time to raise the bar.
Over served and paying for more than you need
Ever bought a fancy camera? Yes, they take incredible pictures…but learning how to use them? Confusing and time consuming. Not to mention the cost!
Taking photos with your iPhone on the other hand, couldn't be easier. Anyone can be an amazing photographer. Not just the professionals. And the results are just as good.
When you use a platform that has more bells and whistles than you could possibly ever take advantage of, you're paying for something you don't actually need.
…or signing up to spend even more. More time learning the ins and outs of the platform on your own or more money paying an agency to run your campaigns for you.
The kicker? These platforms get increasingly complex every year. So you're constantly having to teach yourself what the latest updates really do.
Platforms like this focus on serving the needs of the brands with the biggest budgets and ignore the needs of customers that just want powerful and easy-to-use marketing tools to grow their business.
You're getting the professional camera when you really just need an iPhone.
It's time to reevaluate.
Exactly what you need
Privy makes email and SMS marketing more approachable so you can be confident no matter what.
That means unlocking more revenue potential AND making life easier. More than just a tool with none of the confusion.
Send emails in the blink of an eye
Fire off texts in minutes
Grow your list of subscribers 24/7
Get real support from real people
And so much more. It's not too good to be true. This is what we strive for every single day.
With Privy, anyone can be a marketer. Not just the professionals.
Send emails in the blink of an eye
It shouldn't take hours to send an email to your customers. Whether you're sending a newsletter about a new product launch or setting up your automated welcome series, the process is intuitive and seamless.
Turn on the automations you actually need to drive repeat sales, save abandoned carts, and convert new customers from day one without any complicated setup or logic.
Fire off texts in minutes
Sending a text to compliment your email campaigns should be simple. Luckily you can drive even more revenue in minutes.
Which means you can make SMS a sustainable part of your playbook. Not something you dread so much you avoid it at all costs.
Grow your list of subscribers 24/7
The larger your email and SMS lists are, the more sales you're going to bring in with every email and text you send.
But that doesn't mean you have to spend hours to make it happen.
With Privy, you can grow your subscribers 24/7. Whether you're sleeping, packing orders, or juggling your busy personal life.
Get real support from real people
Ever felt like this about your marketing platform?
Probably not. But this is the level of support you get with Privy. Because we believe talking to a real person who's invested in your results matters. No matter what plan you're on.
A team that gets it
Like you, we're not a massive corporation.
Which means we know what it's like to be scrappy and constantly feel like there's not enough time in the day.
We know what it means to juggle a never ending list of to-dos. Just ask our Head of Product, Dan.
Outside of Privy, he's doing this:
Helping his wife and kids grow their family-run Shopify store, Cottontail Bow & Co. That means packing orders, keeping track of inventory, posting on social media, and SO much more.
Everything we do, we do with you in mind. Because growing a business is no joke.
Education that makes life easy
Whether you're looking for ecommerce holiday ideas or real-life tactics to help you grow, we're here to give you constant inspiration and ideas.

Because even the best marketers love to see what's working for other brands.
17,000+ reasons to give Privy a shot
Don't just take my word for it. Check out these reviews from happy Privy users.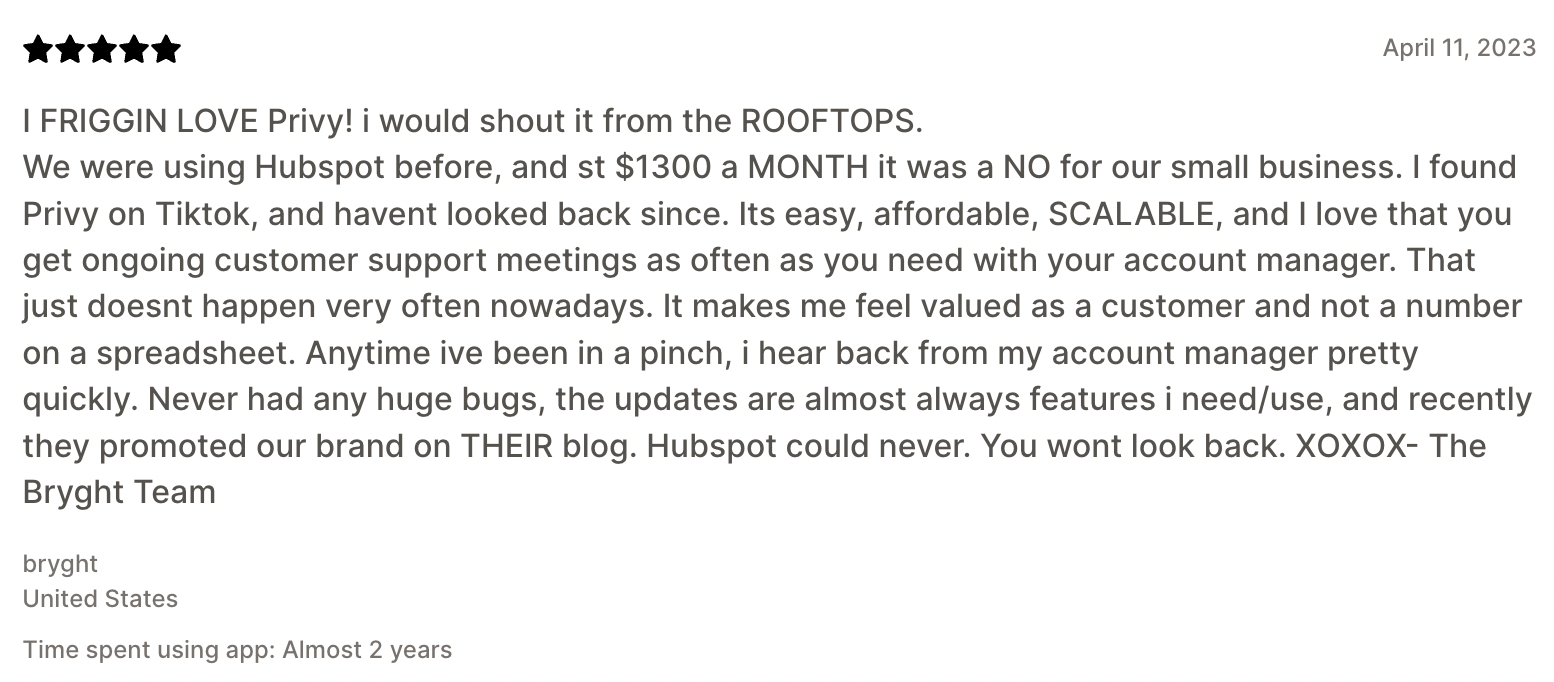 More than 17,000 independent brands are using Privy to grow. And just like you, we depend on reviews like these to land new customers.

And whether we're getting praise or suggestions to improve, we're listening.
You deserve the perfect fit
Privy doesn't just provide the powerful, easy-to-use marketing tools you need, but the support, coaching, and education that goes with it.
Because it's not enough to just have the tools and no one to turn to when you have a question.
And having more than you need isn't any better. The last thing you need is more complexity with a higher price tag.
You need simple, intuitive results. Don't settle for anything else.
Like what you see? Sign up for your free trial or book a call with a Privy coach.
Subscribe for Updates
Get our best content on ecommerce marketing in your inbox 2 times a week.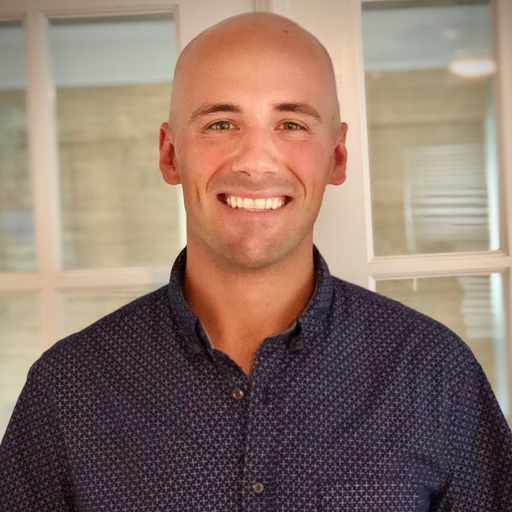 Written by Ryan Pinkham
As CEO, Ryan is leading the exciting next chapter for Privy. Everything he does revolves around helping independent businesses unlock more growth.
Subscribe for Updates
Get our best content on ecommerce marketing in your inbox 2 times a week.