Privy Newsletters: The fastest way to turn contacts into sales on your Shopify store.
From Facebook ads to SEO, there are a lot of ways you can grow your business. But as a new business, let's face it. Ads are expensive. And SEO takes forever. You need to get your business off the ground today. That's why millions of new brands are sending newsletters. Because they are the fastest path to profit on your Shopify store.
So if you are looking to hit your first $1,000 month or simply looking to run a special promotion, newsletters are the answer.
Create a Newsletter With Privy Email

👇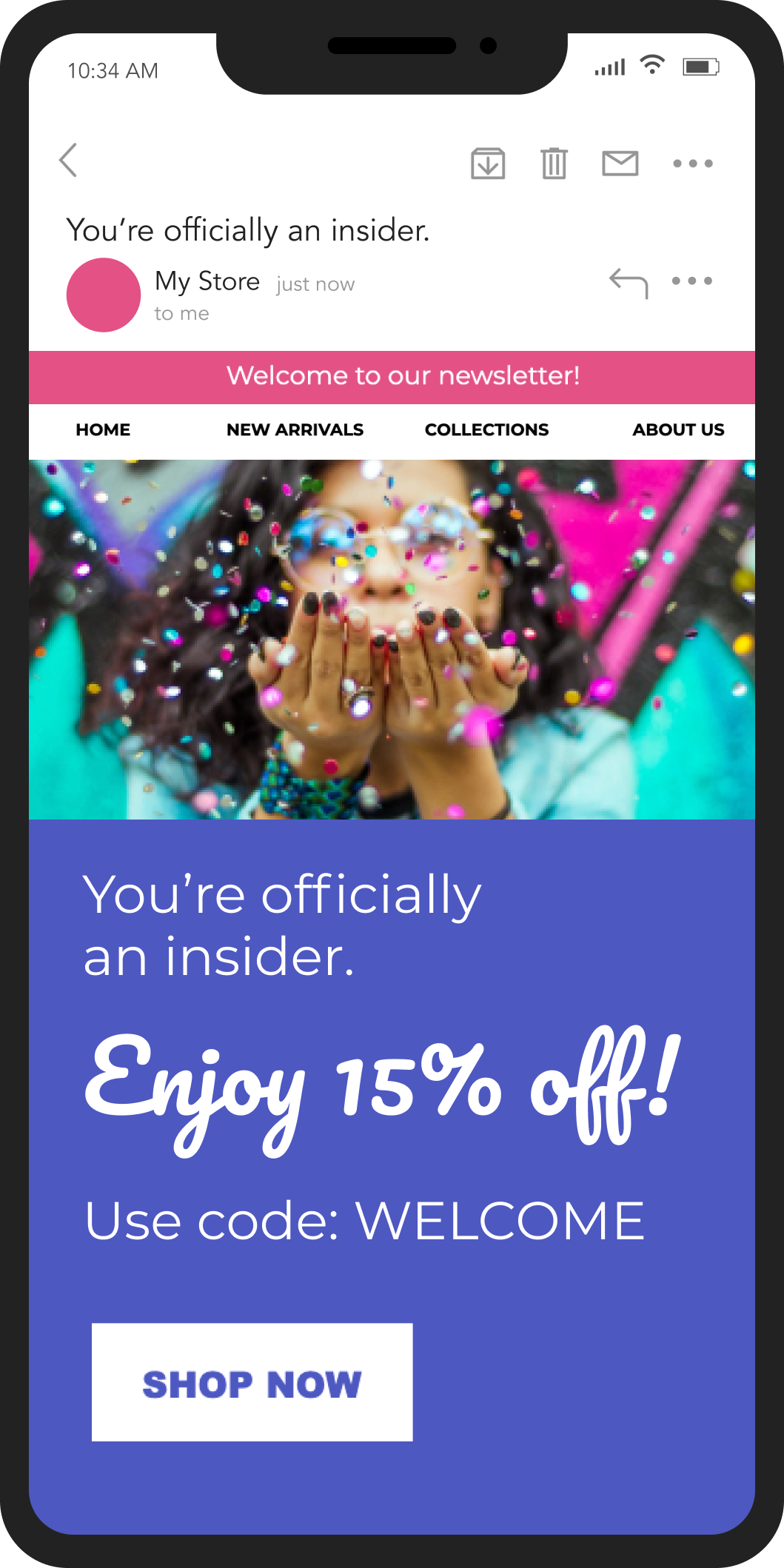 10,000+ small ecommerce brands use Privy Email to sell more with newsletters. And to date, they have made millions in revenue. Sending newsletters is a great way to begin investing in email marketing for ecommerce. And the numbers speak for themselves:
Privy Email Customers Have Earned over
$600 Million

with Privy Email 💰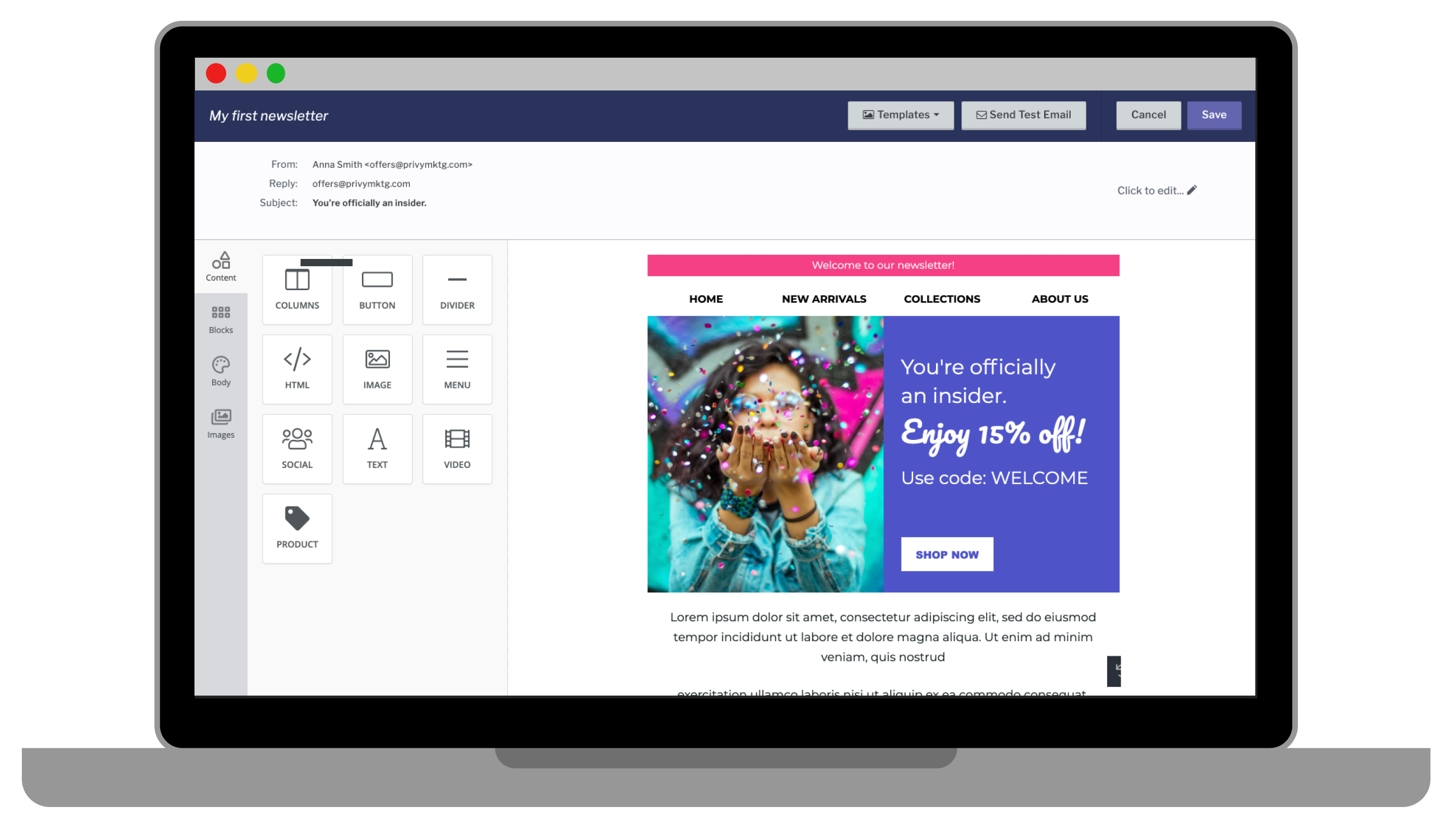 Newsletters are the perfect way to keep your brand relevant and in front of your customers. Whether that's by running promotions, launching new products or announcing an event. Now you have a channel that you own and can reliably depend on to communicate with your customers.
Newsletters are simple to set up with Privy's drag & drop email editor. You can customize them to match your brand, and even pull in products directly from your Shopify catalog with the click of a button.
How much is an email subscriber worth to your store? We did the math.
$15.98 — That's the average revenue Privy customers generate per email captured in their first 90 days of use.

So if you're wondering why we're dead set on helping you grow your list, now you know!

At the end of the day, email is still one of the best ways to drive revenue for your store. In fact, you'll be able to see that revenue front and center on your Privy dashboard.
5 Reasons To Start Sending Privy Newsletters For Your Shopify Store Today
1. More Revenue
On average, 25% of ecommerce brands revenue comes from sending emails. So if you're looking for a quick boost in revenue, it's a great place to start.
2. Affordable Marketing
Compared to paid advertising or partnerships, you don't pay every time you want to talk with your customers. With Privy Email there are no sending restrictions. So every sale you get is now more profitable for your ecommerce business.
3. Simple To Get Started
You've been sending emails your entire life. So you're probably pretty good at it by this point. With our drag and drop email editor, we make customizing each email even easier by matching your brands style down to the fonts and colors.
4. Repeat Customers
Communicating with first-time buyers becomes incredibly simple with newsletters. Merchants are using newsletters to turn first-time buyers into repeat customers (which are 9x more likely to convert). Now you can keep customers up to date on your brand and give them a reason to buy again.
5. Strengthens Your Brand
Finally, staying in touch with your customers is a great way to build brand loyalty. Email is the easiest way to build those relationships, and your brand with it.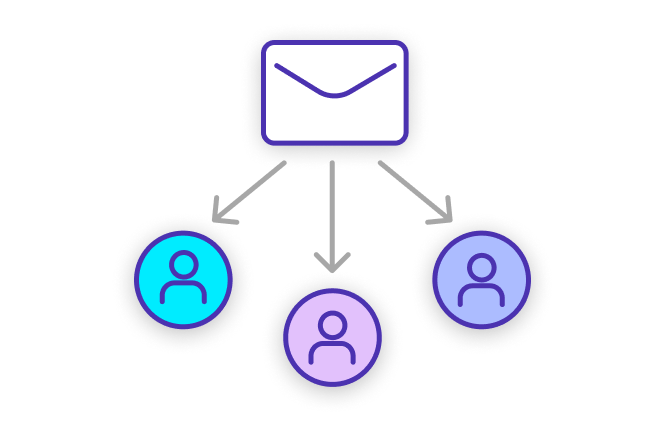 Segment Your Audience For Extra-Profitable Newsletters
Customization is so important for online brands. Delivering the right offer, to the right customer, at the right time is one of the easiest ways to make a sale. With Privy Newsletters, you can do exactly that. You can segment your customer list based on attributes like Last Order, Order Amount, or Total Lifetime spend. We designed our email newsletters for new Shopify brands, so it has everything you need to go from $0 to $1 million in sales.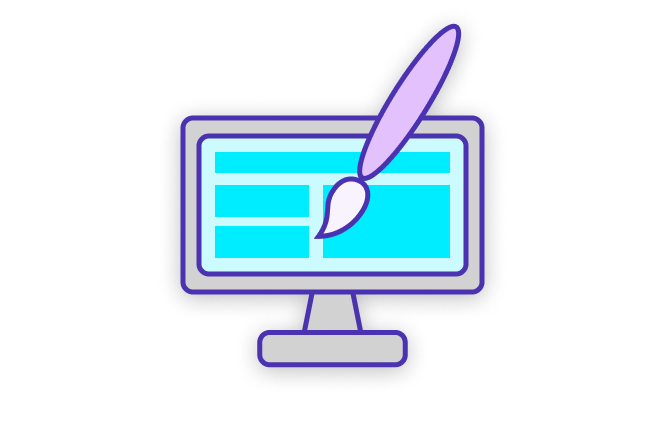 Easy Drag and Drop Email Editor
Creating well edited newsletters that match your brand has never been easier. With Privy's Drag and Drop Email editor you can pull in your brand colors, social media accounts, and even product listings directly from your Shopify store. Privy's strong integration with Shopify makes it easy to even pull in customers' abandoned carts and Customization is so important for online brands. You want to deliver the right offer, to the right customer, at the right time. And with Privy Newsletters, you can.
Privy Newsletters Help New Brands Grow Their Stores Fast
Privy has completely changed our marketing strategy and email is such a priority for us now, because it works.

Privy makes popups and newsletter emails so easy!

The user interface is so smooth, easy to understand, and most importantly my emails don't go to spam!
Privy Email Is More Than Just Newsletters
Customers love Privy's ability to send newsletters. But Privy Email also has automation ability to send emails even while you're sleeping. Now you can use Privy to send emails like Customer Winback and Abandoned Cart Emails. Privy Email has four different email types of emails to help you from your first sale to your last.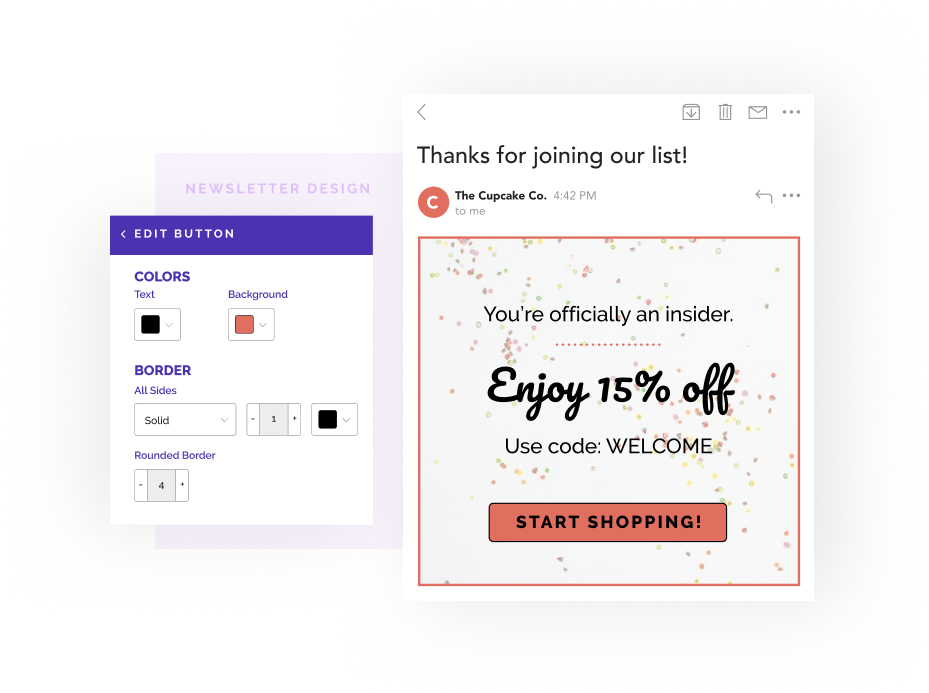 Send professional-looking newsletters, promos, and updates to stay in front of customers
Communication is key if you want to retain customers. Privy's drag-and-drop editor makes it easy to send on-brand emails that bring them back again and again.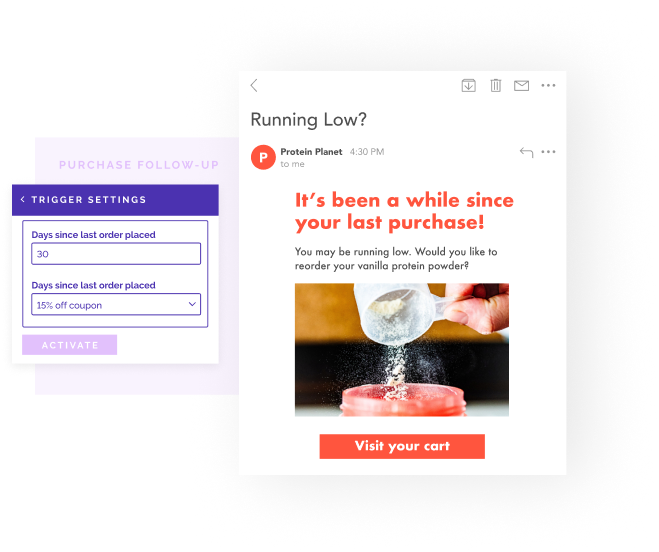 Turn one-time buyers into repeat shoppers with customer winback emails
Repeat customers drive 80% of ecommerce stores profits. Automatically email customers weeks after their last purchase reminding them to order again, or cross-sell other products in your catalog.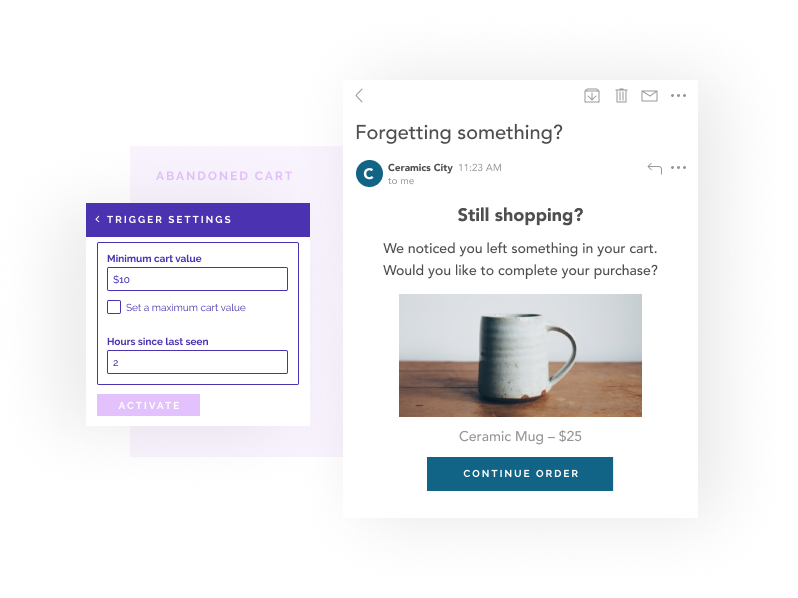 Save 10-20% of abandoned carts with automated emails
The average cart recovery rate is 7%. For Privy customers, the average is 16%. That's because Privy email lets you send a series of cart abandonment emails. And once you set them up, you'll automatically begin recovering revenue.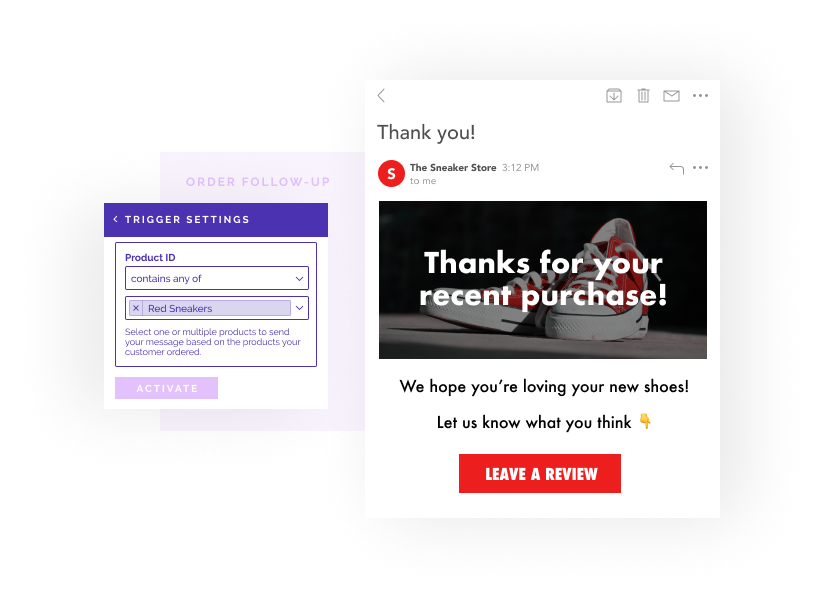 Continue selling after customers checkout with purchase follow up emails
Don't stop selling once the purchase is made. Purchase Follow Up Emails are a great way to cross-sell an accessory, pass along a discount they can send to a friend, or ask for a product review.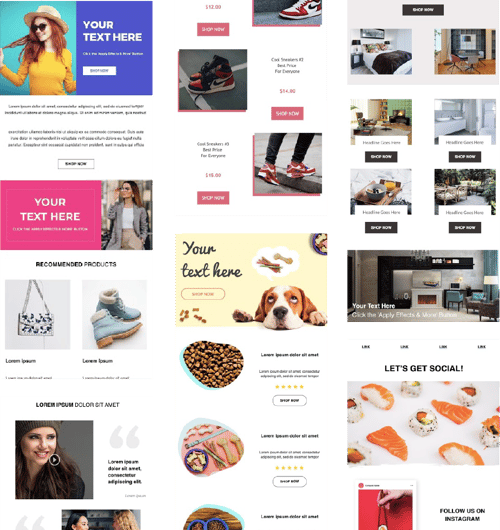 Plus, get 12 bonus newsletter templates for FREE
We spent a lot of time digging through ecommerce sites to find out who has the best marketing emails. And we turned the best newsletters into templates directly in the Privy app. So now you'll get high-converting templates for free with your Privy trial.