Black Friday Cyber Monday
BFCM 2022
All the resources you need to make BFCM 2022 your best one yet.
days
Hours
Minutes
Seconds
Are you ready for the busiest time of the year?
The numbers don't lie. Last Black Friday Cyber Monday was historic for Shopify stores, and this year will be no different.
As an ecommerce business owner, you know the success of your BFCM campaigns doesn't happen overnight. In fact, we know that
6 in 10 online shoppers
start searching for BFCM deals as soon as October. Which means you'll need to prepare your offers, emails, and texts well in advance.
To make sure your prep goes as smooth as possible, we created this page as the only resource you'll need this BFCM to crush your holiday sales goals.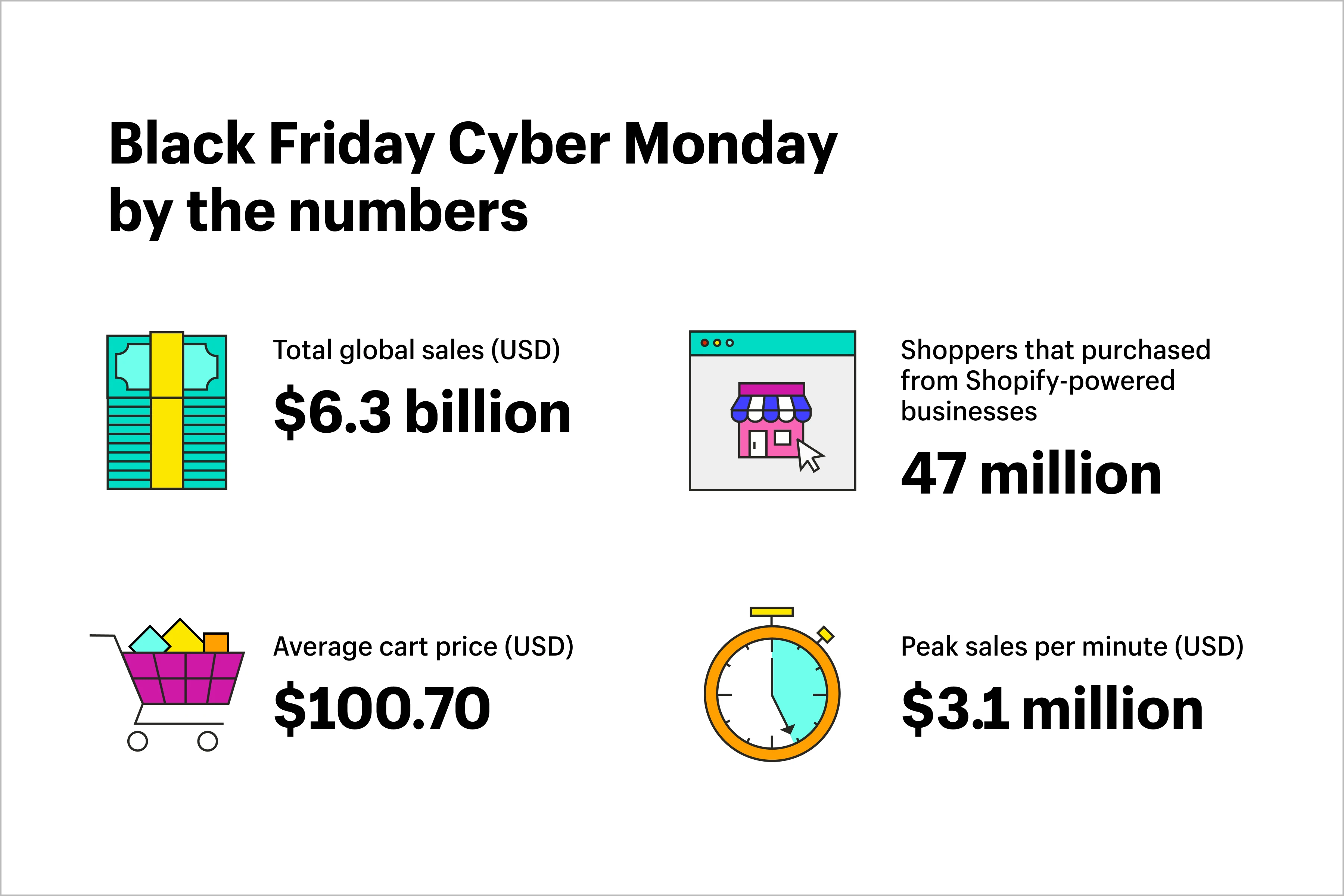 The best prep starts with a plan.
Our Ultimate BFCM 2022 Calendar has everything you need (and more)
Get weekly email reminders, our 28-page holiday marketing playbook, a free Google Calendar integration, and an accountability checklist that ensures you never miss a step this holiday season.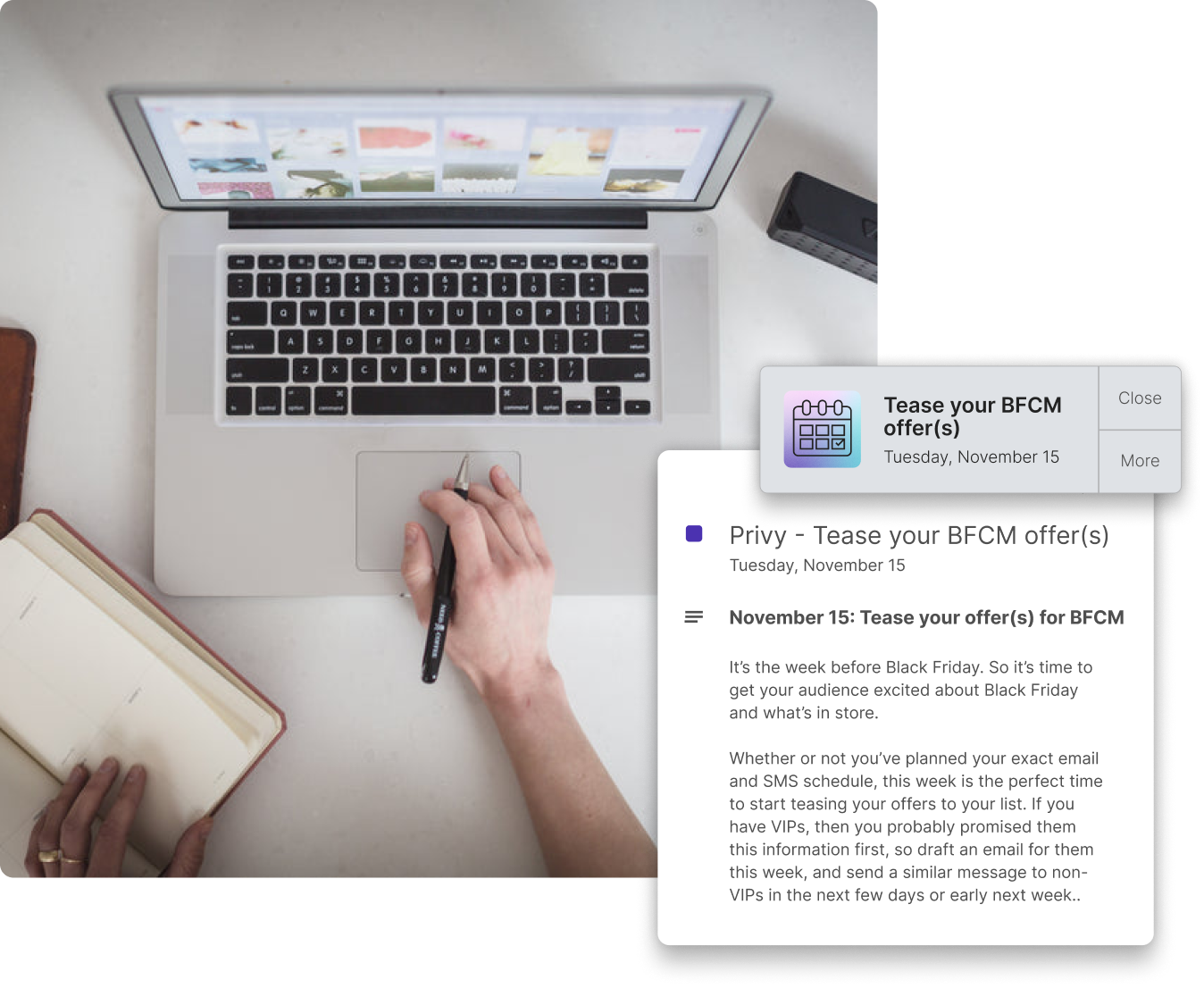 Our calendar will guide you through...
Growing your lists
Convert your store traffic into mailable contacts with welcome popups, spin-to-win wheels, cart savers, and other list growth methods before BFCM.
Planning your offers
Plan your BFCM offers ahead of time. Promote them to your email or SMS lists + VIP customers leading up to the holiday shopping season.
Scheduling your sales
Schedule your holiday sales emails and promotions. Automate your welcome emails, abandoned cart emails, and abandoned cart texts.
Bite-sized podcast episodes
Short episodes that'll inspire new marketing and sales ideas this BFCM.
Locking in your offer for Black Friday Cyber Monday is the #1 most important thing you can do today. Your offer will fuel everything from your ads, to your emails, to social media. Not sure where to start? Use these 5 offer ideas to get inspiration so you can get started with your Black Friday planning ASAP.
Black Friday Cyber Monday will be here before you know it. So to make sure you know exactly what to you need to do to have your biggest holiday season ever, we're bringing you all the BFCM education you need. On today's episode, Dan is sharing a checklist of what you've gotta do over the next month to set yourself up for success.
SMS is the perfect way to build deeper relationships with your audience. And to help you gear up for Black Friday Cyber Monday, we're sharing SMS tips to help boost your revenue this holiday season. Drive urgency, treat your SMS subscribers like VIPs and use gift guides to make holiday shopping easier than ever.
How-to Masterclass videos
Learn step-by-step how to prep your website and campaigns for BFCM.
In this video, Tony breaks down everything from welcome popups, to spin to win campaigns, to using Instagram and your existing email audience to boost list growth leading up to Black Friday.
In this video, Tony covers why consistency is so important this time of year and the best types of emails and texts to be sending to build trust and keep your audience engaged.
In this video, Tony shares Black Friday goal setting ideas to get you started and explains why it's so important to go into the holiday season with a target.
Easy-to-read blog articles
Read in-depth strategies and examples to try out this BFCM.
Last minute insight before

BFCM 2022
The most popular items sold
SMS marketing is on the rise
Email is a top sales channel
Growing your lists is key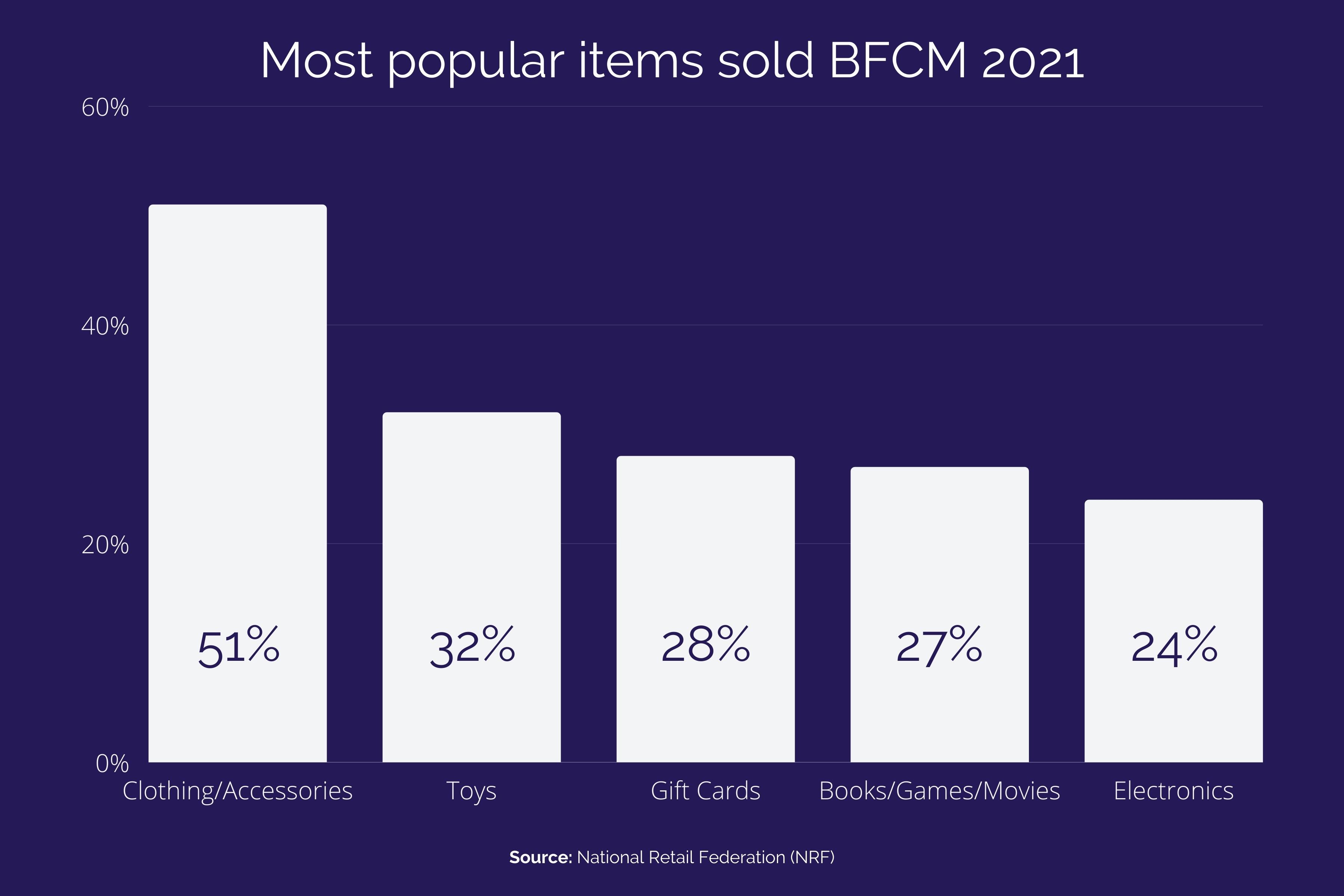 The most popular items sold during BFCM are clothing and accessories. The chart above shows other categories that are in high demand during the holiday season.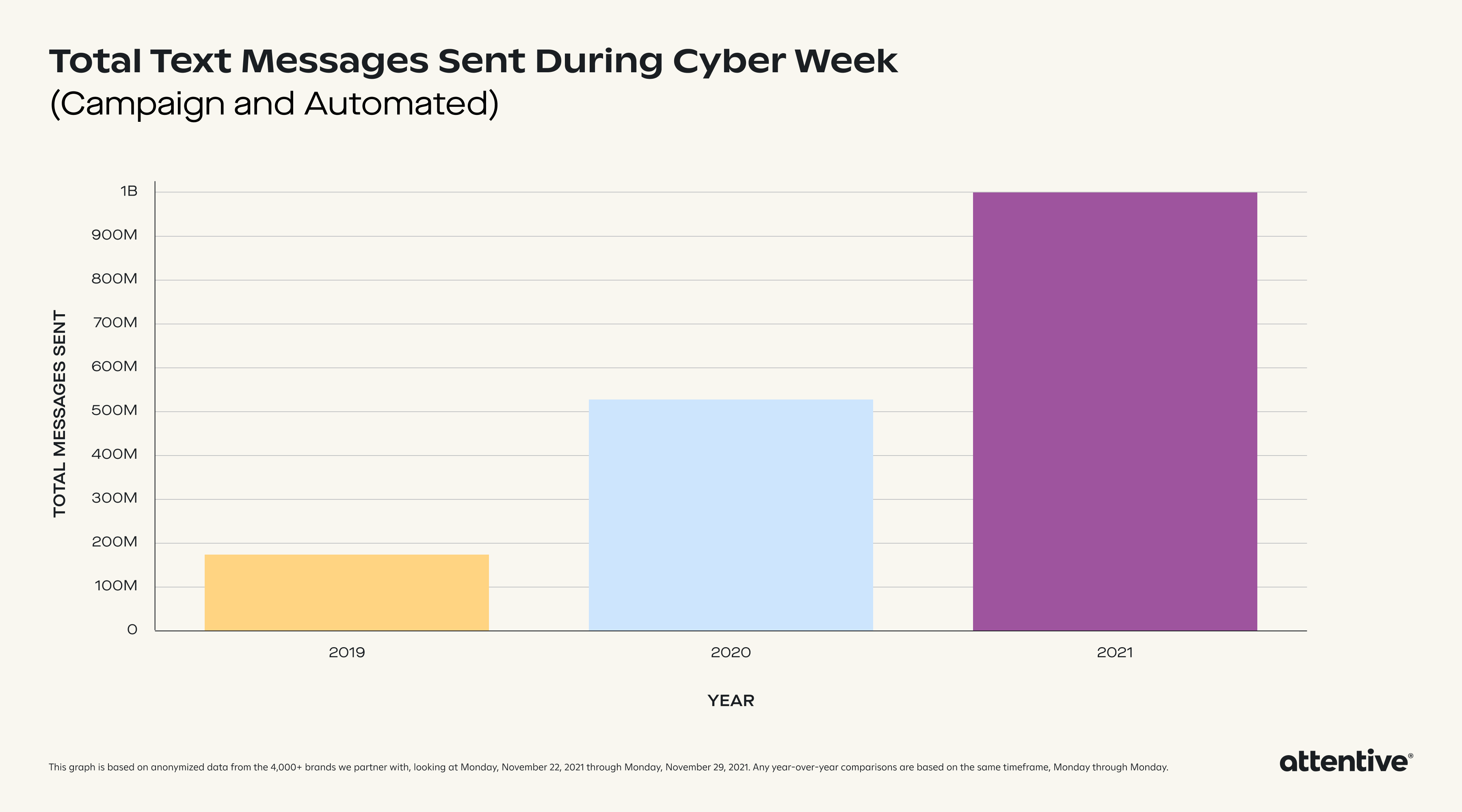 Brands sent more than 1 billion text messages on Cyber Week 2021. With more consumers on their phones, expect SMS to be a top sales channels this BFCM.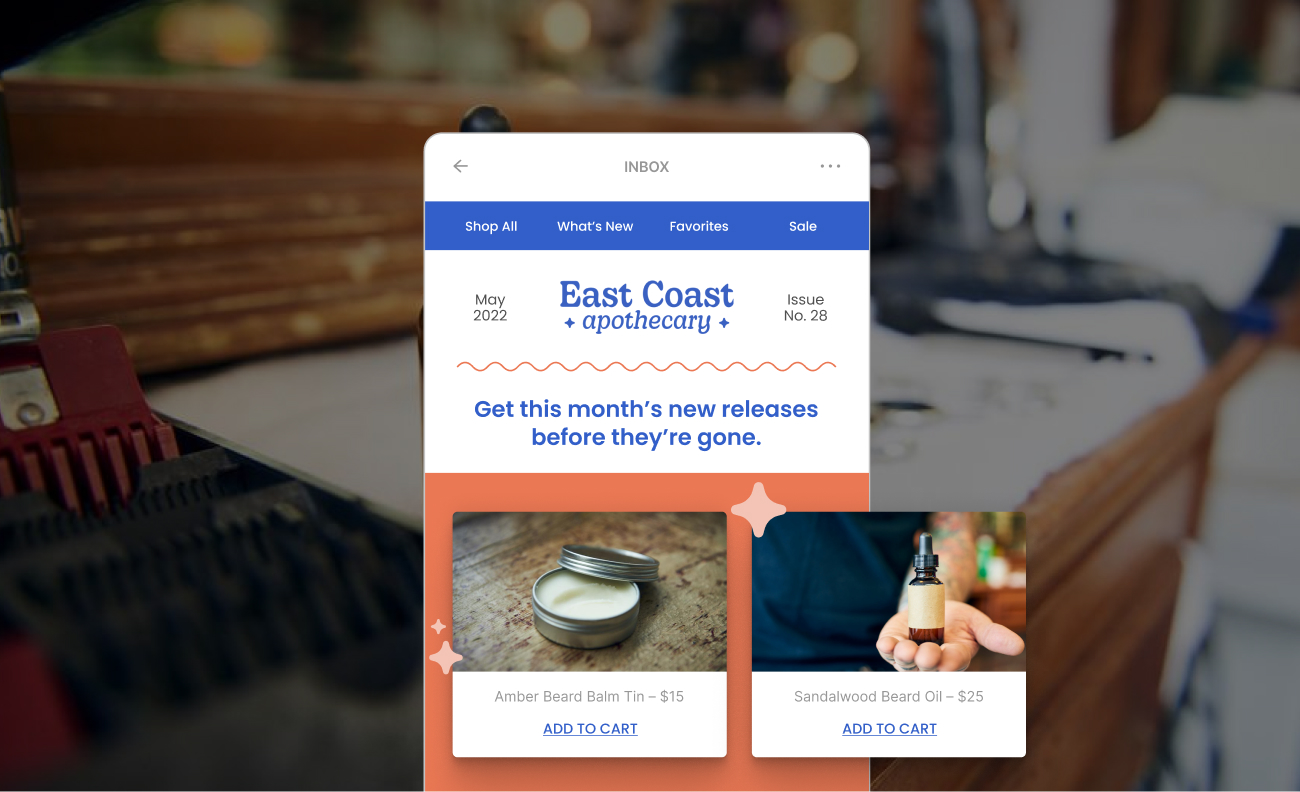 Privy merchants sent more than 1 million emails per-hour last BFCM. Email remains as one of the strongest channels for growing your holiday sales.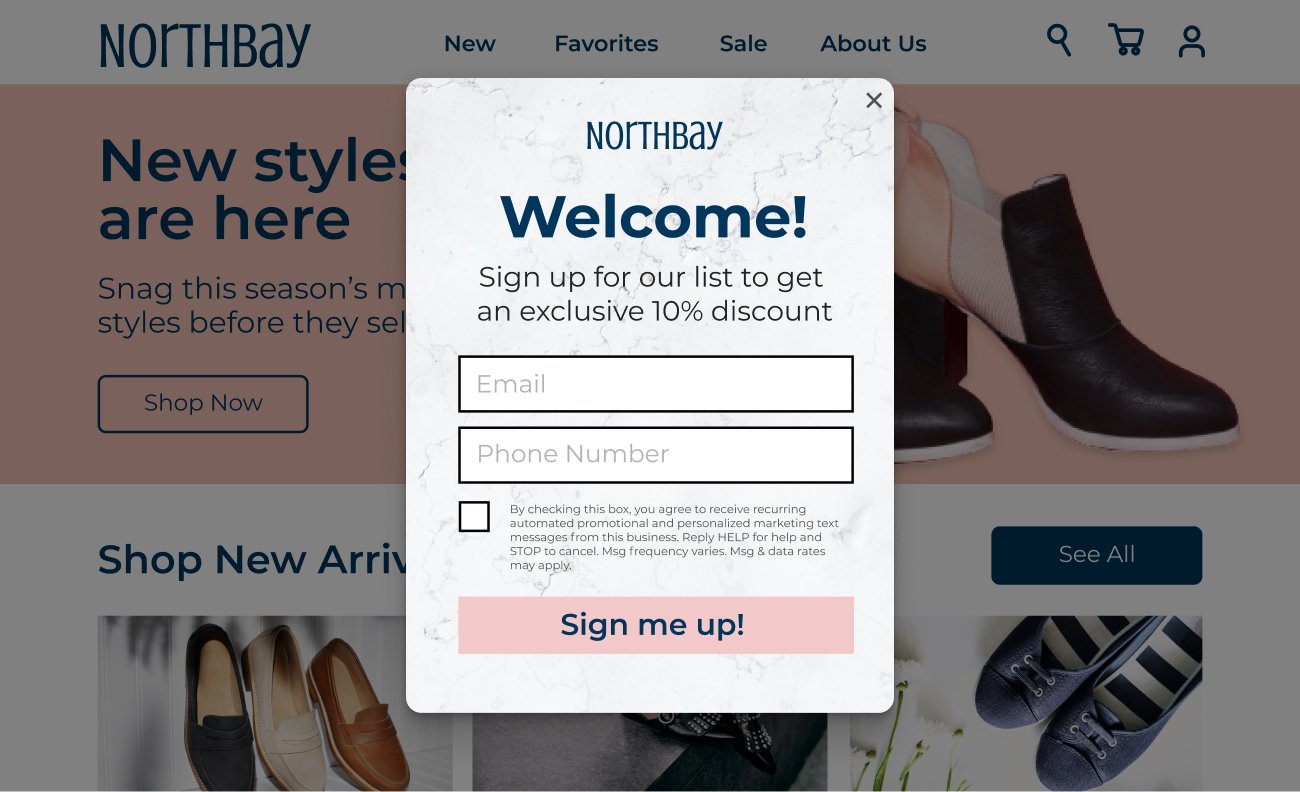 To get the most out of your email and SMS marketing campaigns, use welcome offers, spin-to-win wheels, cart saver popups, and other displays to grow your sending lists before Cyber Weekend is here.
Ready to give Privy a try?
Prep the right way before Cyber Weekend. Get your first campaign live in minutes.