Tis the season for holiday cheer, so why not add a touch of holiday spirit to your onsite displays? We've released two new styles into our template gallery to help you get started. Both styles have a pop up and flyout version which makes it easy to create a duplicate campaign and target mobile visitors, ensuring your customers have the best mobile experience.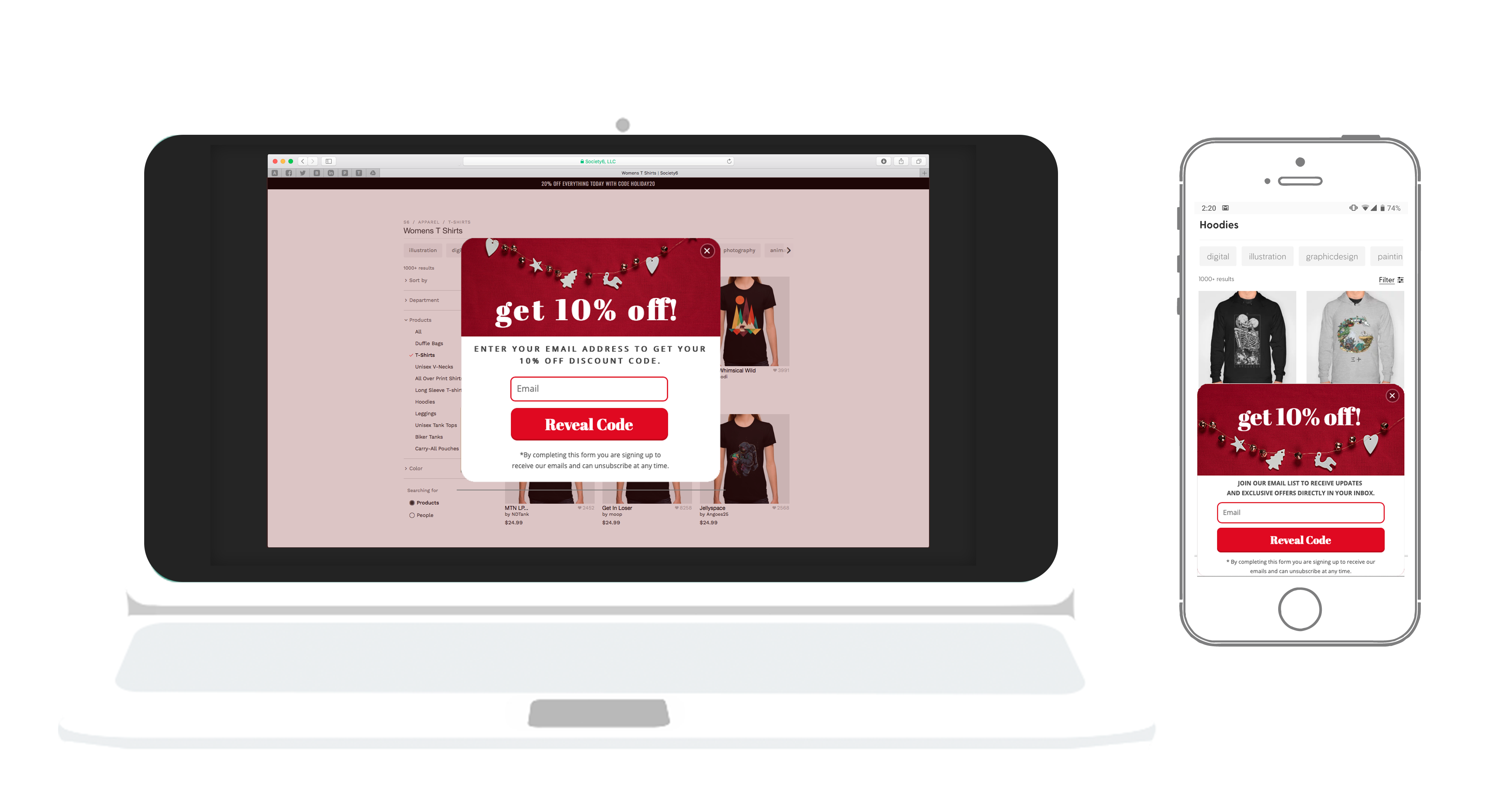 The first template is features a holiday sale discount hung merrily beneath a Christmas garland with care. Having the discount loud and proud in the display is crucial for this time of year as visitors are overwhelmed with sales during the holiday months, and you want your sale to stand out. For more tips on how to make your sale stand out from the crowd, check out our Black Friday design blog post.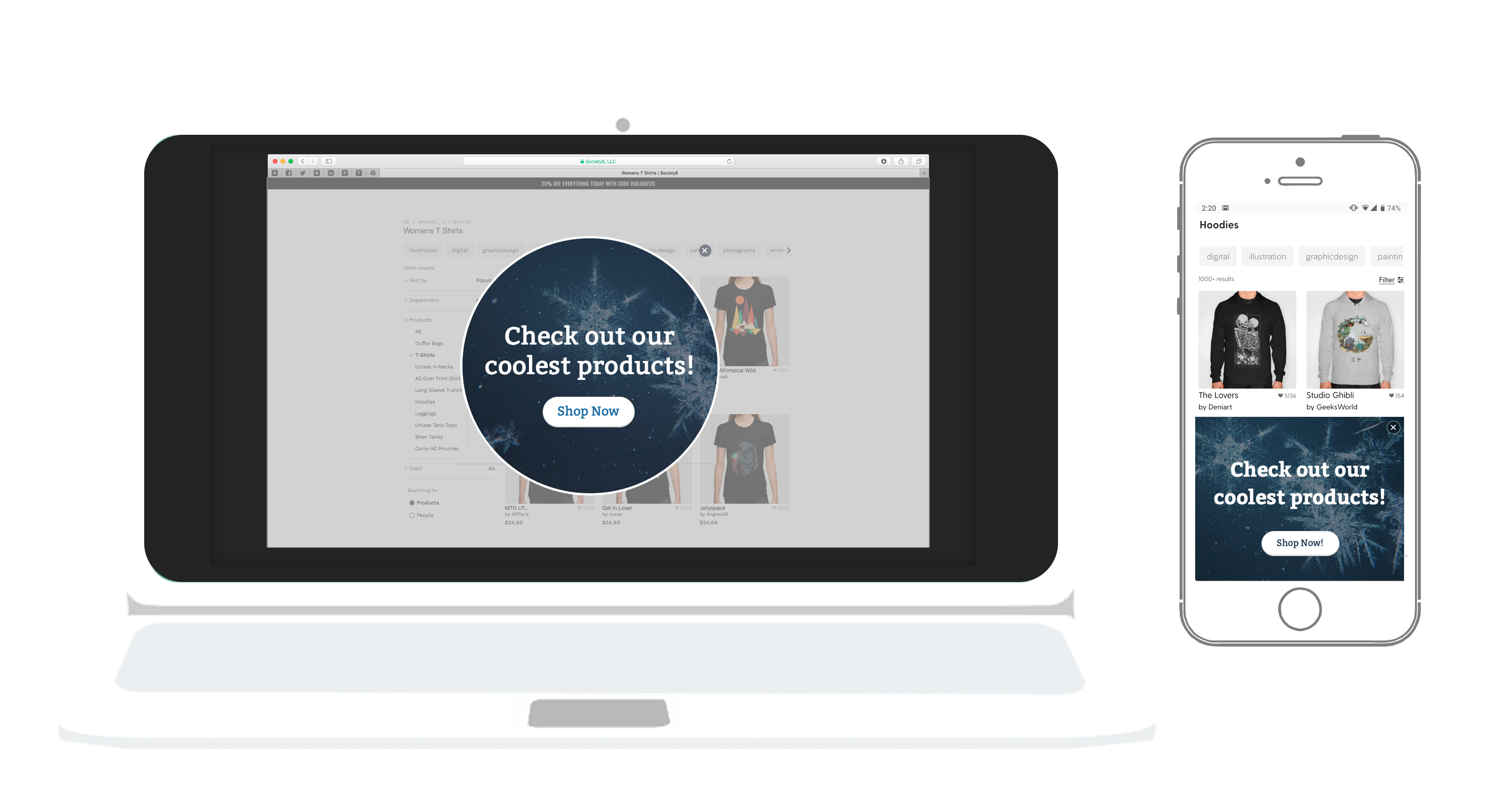 The second template works well all season long. The snowflakes are relevant for a longer period of time even after the holidays, making it great for non-sale related messaging. However, you can add a form back to this display simply by going to the "Form" tab in the campaign, click where it says "Form Disabled", then select the "Enable Form" checkbox. Then when you return to the display design you'll see the added form.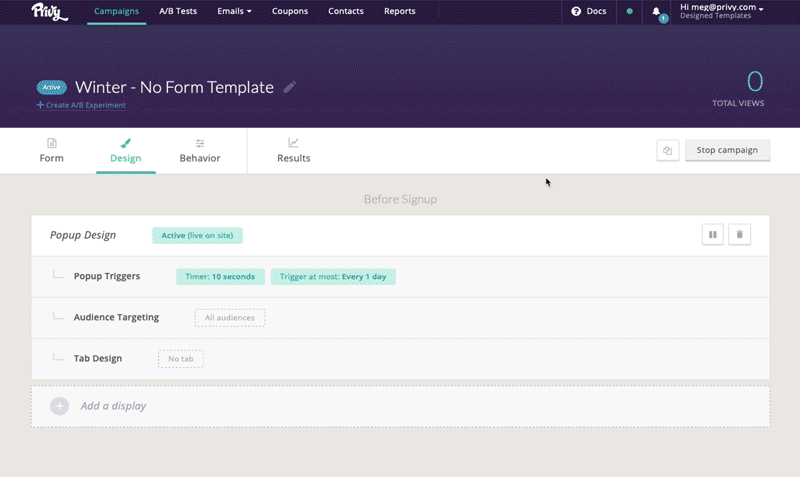 This template uses a rectangle overlay to separate the text from the background making it easier to read. For more tips on using rectangle overlays check out this post on best design practices. Find more inspiration and tips for holiday themed displays in this blog post from last year or check out our holiday resources page.

Whether you're excited to celebrate the holidays or just want to give your site some seasonal flair, Privy is here to help. Best wishes and happy selling!
Subscribe for Updates
Get our best content on ecommerce marketing in your inbox 2 times a week.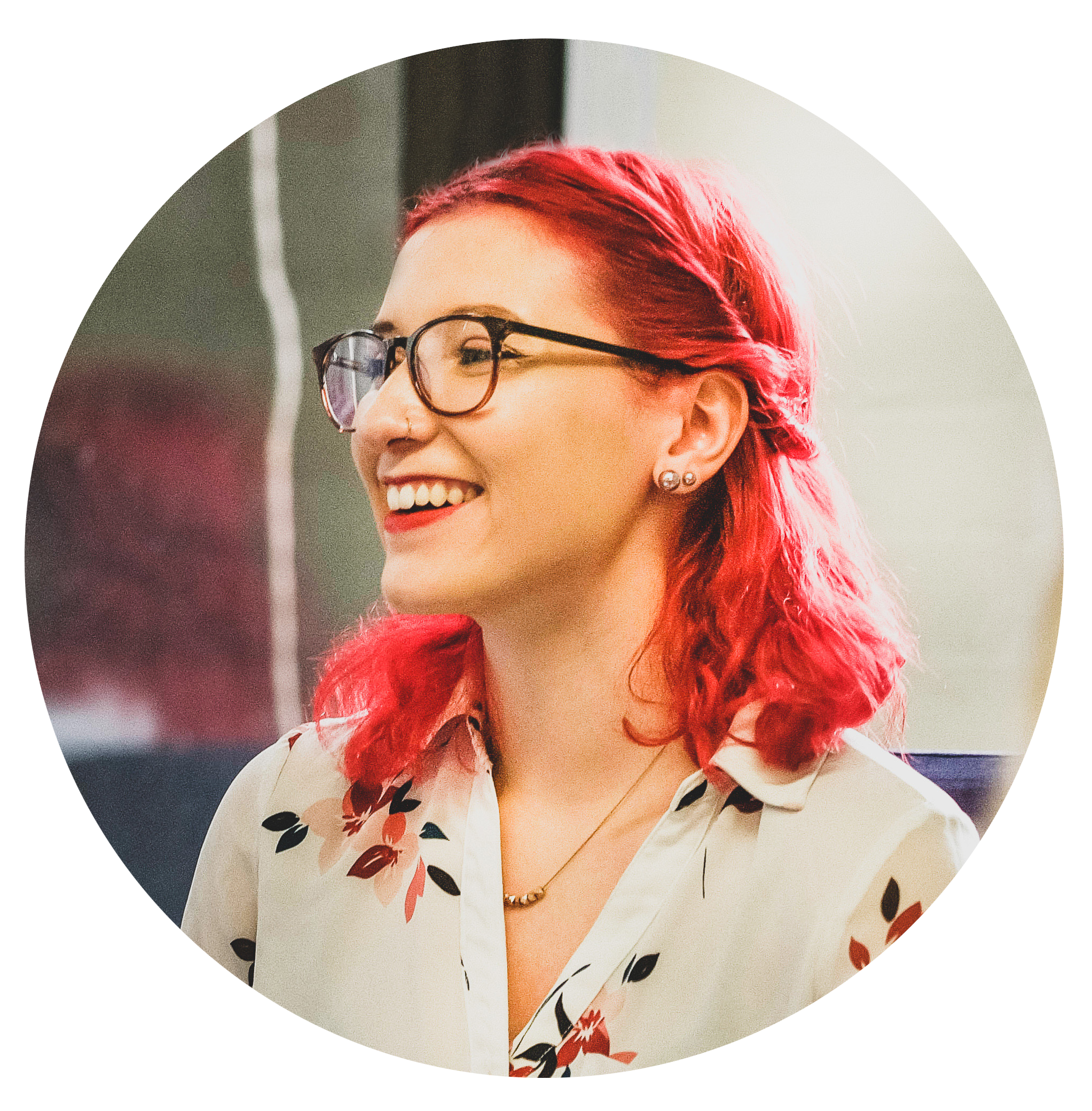 Written by Meg Johnson
Armed with a degree from MassArt, a passion for avocados, and a "I'm going to crush this attitude," Meg elevates Privy's approach to brand, design, video and most importantly, fun.
Subscribe for Updates
Get our best content on ecommerce marketing in your inbox 2 times a week.