Design Better, Easier (And Faster!)
Published on Sep 13, 2017
With more than twenty new designs and over four hundred use case driven display templates, Privy has made it our goal to get your on-site campaigns launched easier, faster, and better looking than ever. Within minutes you could have multiple campaigns (e.g., a welcome campaign, an exit pop up, and a free shipping bar) beautifully designed and ready for use on your website and in your online store.
Get creative by starting with one of our templates and adding your brand's personal touch. We want to help you give your visitors a customized brand experience they won't forget. To do that, we follow these good design practices:
Keep it clean - Try to keep only 3 main pieces of information prominently visible (i.e. header text, sub-header text and the email form with submission button). If the space is too cluttered your visitor won't know what to click on, and could easily become overwhelmed. For times when you have a longer form or a lot of text, consider adding more space to the design overall allowing the text/images to breathe and not feel so cramped.
Choose 1-2 fonts - Fonts are awesome, and I know it's hard to pick just one, but you can get creative! Have you ever seen a poster with 4+ fonts and not known what to look at first? It's because those fonts aren't all designed to live together in one space, making them distracting and fighting for importance over one another.
To make your campaign feel cohesive with your brand and easy to read, it is best to keep consistency in the typography by using one font family (i.e. Roboto) and utilize the different weights (i.e. Thin, Regular, Bold, Extra Bold) to differentiate the different levels of information.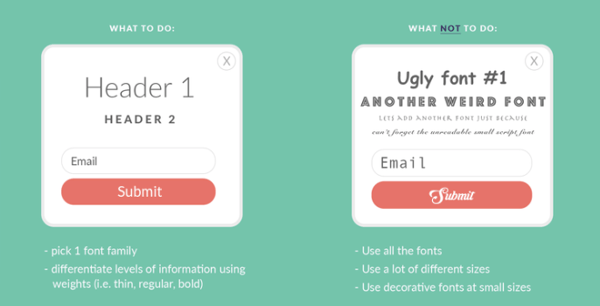 Have fun - The best design experiences are personalized and filled with passion! Experiment with different backgrounds, and use language that communicates with the people visiting your site in a unique, upbeat way. People know what standard pop ups look like, surprise them!
When a generic pop up comes up on my screen I look for the X out ASAP. But if the pop up has dogs wearing birthday hats that says "Join the Party!", I 1) want to subscribe to their email list for more pictures of dogs in birthday hats and 2) appreciate the sense of humor and touch of personality that went into making or choosing this design making me not X-out as fast. People relate to other people, not generic pop ups.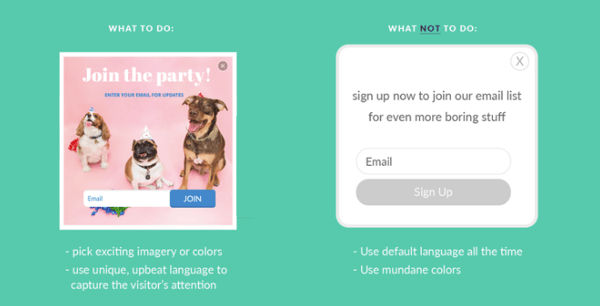 Privy wants to help you by putting the creativity of your campaign wherever you want it, in your hands or ours. In addition to the template designs we will continue to release, we also offer design services which allow you to purchase a one time campaign template design or subscribe to a monthly campaign refresh.
For more information on this visit Privy.com/services.
Happy creating!
Subscribe for Updates
Get our best content on ecommerce marketing in your inbox 2 times a week.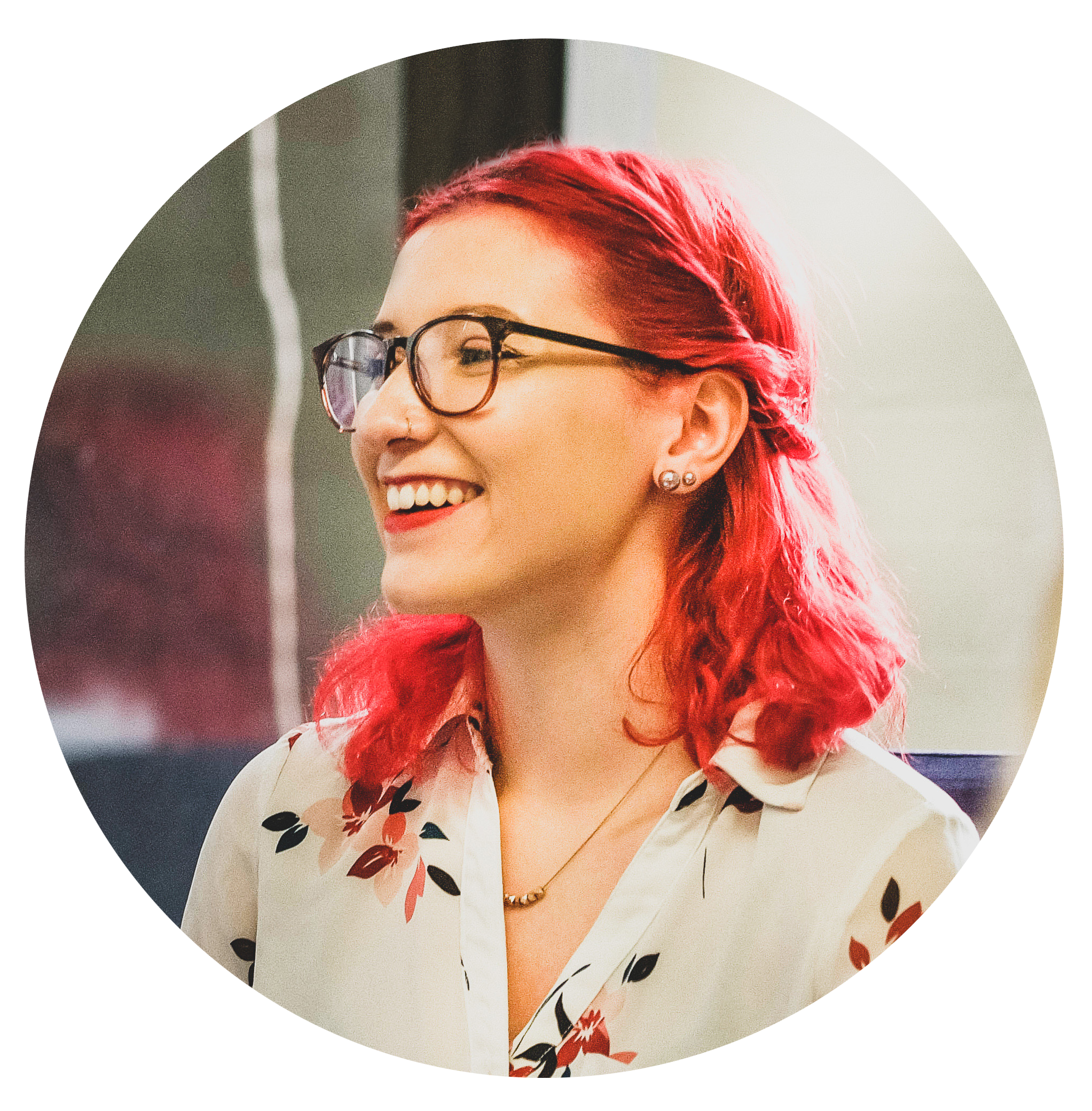 Written by Meg Johnson
Armed with a degree from MassArt, a passion for avocados, and a "I'm going to crush this attitude," Meg elevates Privy's approach to brand, design, video and most importantly, fun.
Subscribe for Updates
Get our best content on ecommerce marketing in your inbox 2 times a week.