5 Types of Marketers: Which One Are You? [Infographic]
Published on May 10, 2018
Written by Lauren Shepherd
There isn't a marketer out there who doesn't want to increase traffic to their site, drive more conversions, and ultimately be more effective at their jobs. While all of these things sound great, they're often easier said than done. Many marketers become their own worst enemies by over complicating or over simplifying their strategies.
In this post, we'll discuss five types of marketers, what makes them tick, and how to become the best marketer you can be.
The Handcuffed
This marketer recognizes the problem, but doesn't know what to do. For example, "I know my conversion rate isn't where I want it to be, but I can't figure out why. So I'll just focus on driving more traffic to my site."
They fall back on the idea that their websites and their products are so awesome that they should basically sell themselves.
---
The One Hit Wonder
This marketer continues to do the one thing they know 'works well.' For example, they may continue to run the same welcome campaign on their online store for months without considering other offers.
This person is overwhelmed by the concept of personalization and audience targeting.
---
The Data Scientist
This person looks at marketing strictly as a math equation. For example, "If I spend $X on Facebook advertising and get X visits to my website, I'll get $X in sales." They are obsessed with conversion rates, advertising performance, and other metrics, but fail to recognize the human element that is such a crucial component of marketing.
Rather than thinking about how their messaging resonates with someone when they reach their site, they're only focusing on conversions.
---
The Happy Little Artist
The artist is so focused on design that they tend to forget about messaging as well as analyzing how that messaging is influencing their audience. They often put hours into the design process, but without the right offer or audience targeting, their campaign - while beautiful - can be a big flop.
---
Marketing Hero
This is the goal. The marketing hero balances it all by simplifying their funnel and building a solid foundation of low effort, high impact campaigns targeting their most important segments - their top traffic sources and most engaged shoppers.
These marketers think about their audience in three simple segments:
Beginning: Identify the initial messages and top traffic sources that get people to their site. Then they use targeted displays to continue the thread of messaging that attracted those visitors and drive them towards a purchase or conversion.
Middle: Use automated email flows and return visitor displays to re-engage those people who have been to their site before but haven't added anything to their cart or made a purchase.
End: Create cart saving displays, offers based on cart value, as well as cart abandonment emails to push people to complete their purchase.
The key to maximizing your marketing results is understanding the journey of each key audience segment and crafting a relevant message to convert each of those segments.
Want to learn how to do exactly this without endless landing pages, over-personalization, and perfectly-optimized copy and design? Download our Advanced Targeting Guide!
Subscribe for Updates
Get our best content on ecommerce marketing in your inbox 2 times a week.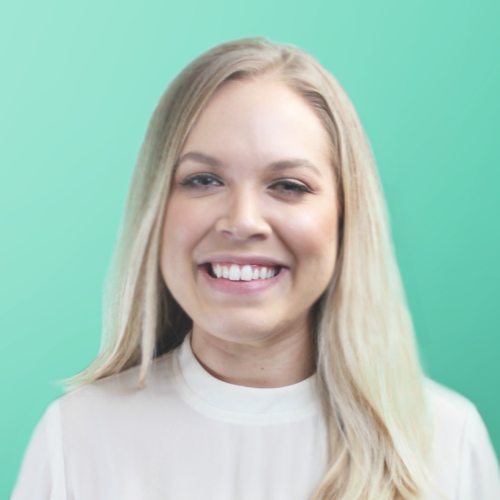 Written by Lauren Shepherd
Lauren is our Senior Marketing Manager. Coming all the way from Minnesota, she's earned her spot on the east coast by working for companies like Brainshark and Teikametrics to create content and lead generation strategies that increase website traffic and build brand awareness. Lauren's passion for small businesses and content creation is what brought her to Privy, but her enthusiasm and love of good beer and all things Justin Timberlake are what make her the perfect fit for our team.
Subscribe for Updates
Get our best content on ecommerce marketing in your inbox 2 times a week.