Today's ecommerce marketers are using all kinds of channels - Instagram, Messenger, chatbots, and more - to engage with their customers. But the one channel that's remained tried and true for the last 20 plus years? It's email.
But, email has had it's day. It's dead. If only we had a dollar for every time we've heard this. Email is alive and - well, more effective than ever. But you definitely don't have to take our word for it. Here are 11 stats that will make you want to ramp up your email marketing.

Email marketing ROI statistics
That's a whole lot of bang for your buck! Email is one of the most cost effective marketing tools in any marketer's toolbelt.
2. 320% more revenue is attributed to welcome emails
on a per email basis than other type of promotional email.
First impressions really count. A branded and thoughtful welcome email can do wonders for your bottom line.
3. 80% of businesses

rely on email as their primary channel for acquisition

and

retention.
Email is multi-faceted. It's not only an effective channel to establish a connection and drive sales from new customers, it's also a great way to communicate to existing customers any special discounts, offers, or rewards programs.
Email marketing vs. social media marketing statistics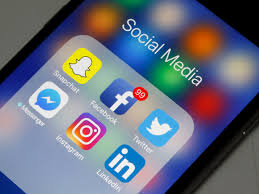 Paid advertising is a great way to drive new sales for your ecommerce store. But costs can add up quickly. If you want the highest conversion rate (at the lowest cost) email is the way to go.
Again, email marketing is the preferred communication channel for the majority of shoppers. We won't deny that Facebook can be effective as well, but you will see much more interaction from those that have opted into your email list.
Email marketing demographic statistics
6. Email opens on a mobile device account for 46% of all opened emails.
People are constantly on their phones, and every year mobile is becoming more and more popular. Make sure that both your emails and how you capture those emails (your pop ups and onsite displays) are optimized for mobile devices.
7. Millennials are far more likely to take action on a relevant email

than any other age group.
Millennials are all about Instagram, and they've over email, right? Wrong! They actually are more likely to make a purchase from your carefully crafted welcome or abandoned cart email than their parents.
8. More than

50% of people in the U.S.

check their personal email account more than 10 times a day, and it is by far their preferred way to receive updates from brands.
Over half of all Americans are practically glued to their email. And consumers have not only come to expect emails from brands, they prefer it.
Email marketing best practices statistics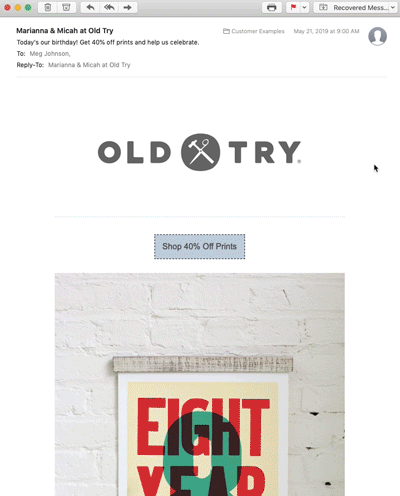 9. The top reasons consumers will open an email from a brand are personalization and discounts. Consumers are just slightly more inclined to open an email offering a discount (72%) than one with a personalized subject line (62%).
We know, handing out excessive discounts doesn't work for every brand. But they work, and customers have come to expect them (learn more about discount strategies).
And if you're having trouble getting shoppers to open your emails, a personalized subject line just might do the trick. For instance, Lauren, your 10% off code is inside.
10. 56% of brands using an emoji in their email subject line had a higher open rate than those that did not.
There are a lot of differing opinions on this one, but the numbers don't lie. Emojis help your emails stand out on the inbox and increase your chances .
11. About 45% of emails sent to follow up on an abandoned cart are opened by consumers.
If you aren't sending abandoned cart emails you're missing out on a huge opportunity and a ton of revenue. While we're on the topic, do you know the difference between abandoned cart versus abandoned checkout?
Want to learn more email marketing best practices? Tune in to our webinar with MuteSix on 5 Automated Emails Every Ecommerce Store Needs to Be Sending!