Most ecommerce brands would tell you that cart abandonment is a major problem. In fact, 72% of merchants consider cart abandonment to be one of their top challenges. And not only is it hard work driving traffic to your store, but getting them to stay is the other half of the battle. An average of 75% of shoppers add items to their cart and then abandon them.
So let's talk about a simple tip to help save more carts: a cart saver.
What is a cart saver?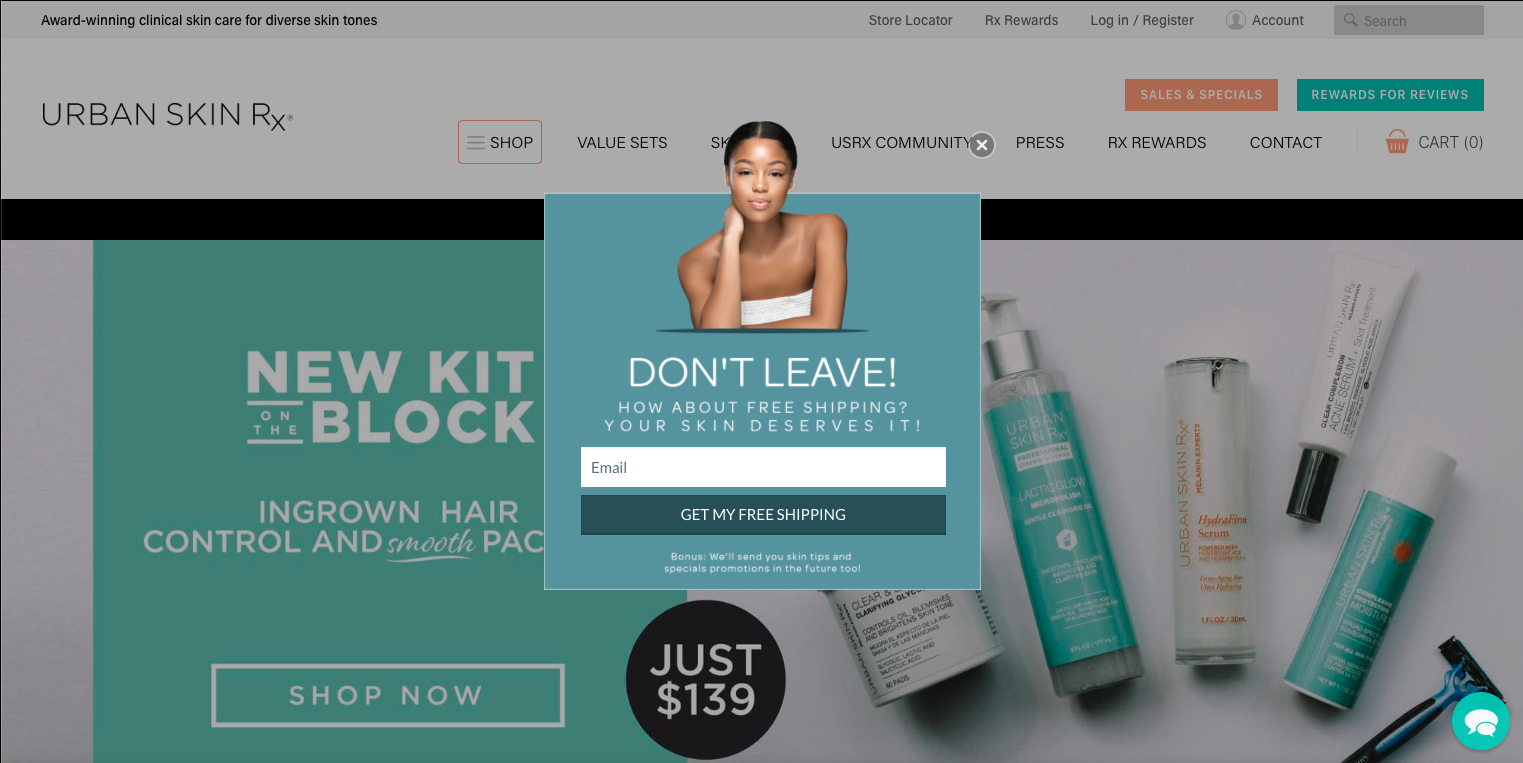 Image credit: Urban Skin Rx
If you capture the email address before your shopper has to leave you increase your chances of completing that sale. This is what we call a cart saver - or a pop up that is launched when someone is about to leave your site with items still in their cart.
For example, this cart saver from Urban Skin Rx converts 11% of shoppers who see it. They offer the customer an incentive to enter their email address, and in turn, out of those 11% who enter their email, 30% of them redeem their offer and complete their purchase. Pretty awesome, right?
Related post: What's the Value of an Email Address?
A tiered cart abandonment strategy
We completely understand that some businesses can't afford to hand out a discount for every single purchase. A tiered cart abandonment strategy allows you to save your biggest discounts for your customers with the highest dollar amount in their cart. For instance, if their cart value is between $1-50 maybe you want to offer them free shipping, if their cart value is between $50-100 maybe you want to offer 10% off and so on.
To start using cart savers and cart value targeting today, get started with Privy for free!