I'm super excited to let you know that you can now create collection specific discounts for your Shopify or Shopify Store to use in your pop ups, flyouts, and more without ever leaving Privy!
That means that if you are offering discounts to your customers to encourage them to join your list or complete a purchase, you can now make those Master or Unique codes apply only to a specific product collection or collections instead of site wide.
This is a great way to drive sales for new product collections you are featuring on your home page or for running targeted displays based on the page that a shopper is currently on.
For example:
Run a welcome pop up like "Sign up for our list and get 10% off our summer t-shirts"
Run a special flyout for a product collection like "24 Hour Special: 15% off all new dresses"
Run a cart saver pop up like "Wait! Make a purchase today and get $5 off any beach towel"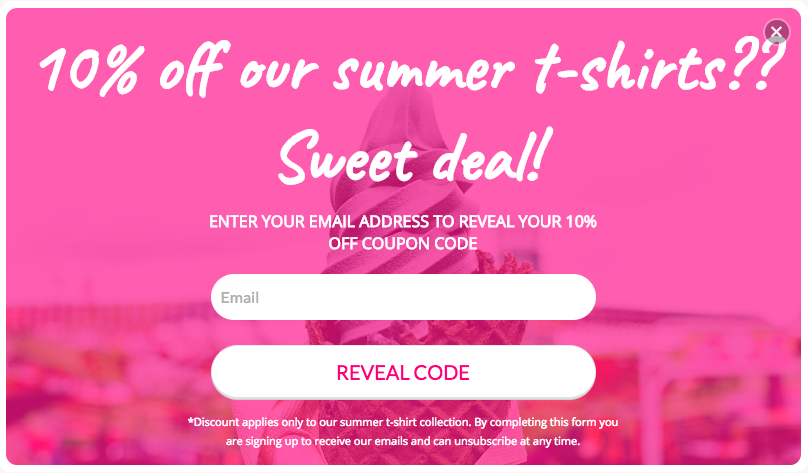 How it works:
Within the Privy discount builder, you now have the option to choose which collection or collections a discount applies to. Just choose "Specific Collections" and choose from any collections you have in your Shopify or Shopify Plus store. When you complete the process, this new discount will automatically sync to your store. That's it!
Note: You cannot currently create Free Shipping discounts for specific collections.