10 Ways To Increase Your Conversion Rate: How Some Of The Best Ecommerce Brands Have Done It
Written by Rachel Waldmann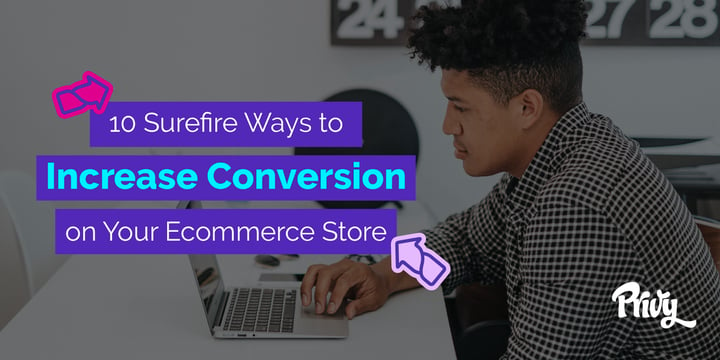 If you're reading this, you know that a lot of work goes into building and maintaining an online store. You've spent time creating or sourcing amazing products, you've built your website, and now you have a solid foundation for an online brand. You're good to go, right? Slow down there, tiger.
There are an estimated 12 million online businesses in the world. But only 8% will sell more than $1,000 this year. Wild, right?
Most online stores convert less than 3% of traffic into subscribers or customers. Which means, to grow your business, you need to stand out from the crowd to turn your visitors into, you know, people who actually pay you.
It all starts with your email list, which is among your greatest treasures; you own it, and you can engage with it whenever you'd like for no additional cost, leveraging your powers of persuasion to turn leads into valuable customers.
This is true whether you're just starting out, or you already have a sizable customer base: without continued conversion, you're toast. First, let's define the types of conversions for ecommerce stores:
1. An online sale.
2. A user adding a product to their cart or wishlist.
3. Email signups.
4. Social media shares.
5. Any other KPI your business finds valuable.
This guide will cover how to increase conversion rates on your site, to keep your customer base growing and engaged.
Get our best content on ecommerce marketing in your inbox 2 times a week
1. Capture emails
I know this seems like a given, but I can't stress it enough. Capturing emails isn't just about slapping a welcome popup on your homepage and calling it a day.
From upsell and cross-sell campaigns, to exit intent and behavior-based campaigns, popups are an invaluable tool that will help you hit customers from multiple angles in hopes of collecting their emails.
Once you've got it, you can send marketing emails and continue to learn more about their shopping habits. Design popups that convert by strategizing around your form fields, audience targeting, and campaign format. Have fun with it, experiment, and find what works for your brand to reel in those sweet, sweet leads.

2. Use high-quality images
Not only will this make your site look like the bomb dot com, but high-quality images add credibility to your brand. Think about it; when you're shopping online, you can't touch or see the product in person.
Wouldn't you want a clear image of what it looks like before you shell out the cash? Oru Kayak does an incredible job showing their foldable kayaks from all angles, giving customers a clear picture of what it looks like, how big it is, and how to use it: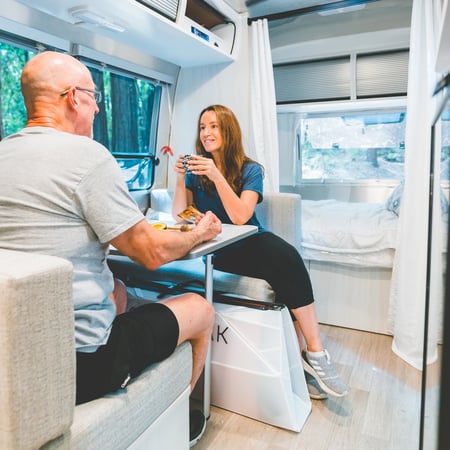 And, if your product calls for it, deploy videos as well (like The Lori Wall Bed does, to show how their Murphy Bed folds up).
If a product comes in multiple colors, show them all, and do it all on the same product page, so the shopper doesn't have to visit multiple pages to get what they want. People buy with both their brains and their hearts. The easier you can make it for them, the better.
3. Have great copywriting
Much like quality photos, high-caliber copywriting builds credibility for your brand. I speak for all writers everywhere when I say, proofread 👏 proofread 👏 proofread 👏.
Use catchy headings to get shoppers' attention, and robust product descriptions to reel them in. And trust me, you don't have to be a professional writer (I'm not – I'm actually Privy's Employee Experience Manager!). Just write how you speak and provide the information you think your customers would want about your product, and you'll be golden.
As far as formatting goes, avoid long-running paragraphs, in favor of short blocks or lines of text, so everything's easily skimmable. Bullet points are especially useful for product descriptions. And a powerful CTA (call-to-action) is your secret weapon. Make people click that button by using action words.
Don't overthink it. This product description from Homage contains all the information a customer will need when deciding to purchase this t-shirt. They emphasize that they offer free shipping and returns (which is huge, by the way). And there's a bright, shiny CTA button that's just begging to be clicked.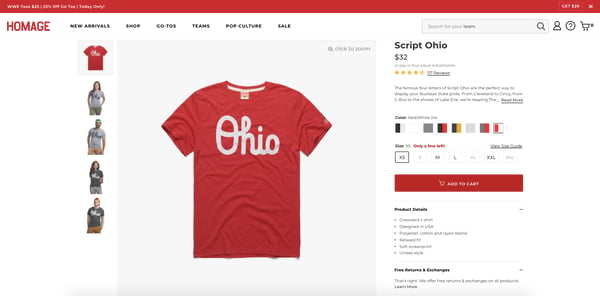 4. Offer free shipping or a discount
Customers are used to free shipping from the big guns over at Amazon. They've come to expect it. It's a psychological thing. If you have to, increase your prices by a few dollars to cover the shipping costs, so you can promote on your site that you offer free shipping. If you're able to, free returns are also an enormous perk for buyers. But if you do have to charge for shipping, mention it up front (that means before customers hit the checkout page), so nothing comes as an unpleasant surprise.
You can play around with different types of discounts too, from flash sales to upsells and cross-sells to increase your average order value. Experiment with different offers to see what incentivizes your customers the most.
For example, Nature Reflections sought to increase their average order value by offering free shipping on orders $50 or more, thereby incentivizing shoppers to hit that threshold.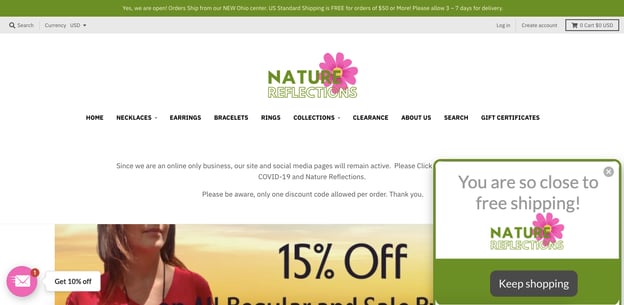 Similarly, Goldie Tees entices customers to spend more, by offering tiered discounts depending on the total value of their purchase.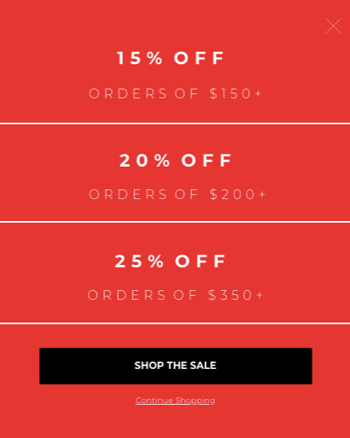 5. Offer social proof
If people are buying and loving your products, shout it from the rooftops! Surveys have found that 92% of online shoppers read and consider product reviews when considering a purchase. That's huge.
Allow customers who have purchased a product to leave reviews on your website, or take it a step further by showcasing social proof on your site. This could be anything from displaying testimonials, to calling out your high ratings, to name-dropping a celeb who loves your product.
We practice what we preach by doing this on our website, calling out our 18,000 Shopify reviews and including testimonials where possible.
Want to see it in action for an ecommerce store? Take Wildly Good, who has a section of their homepage dedicated to customer reviews.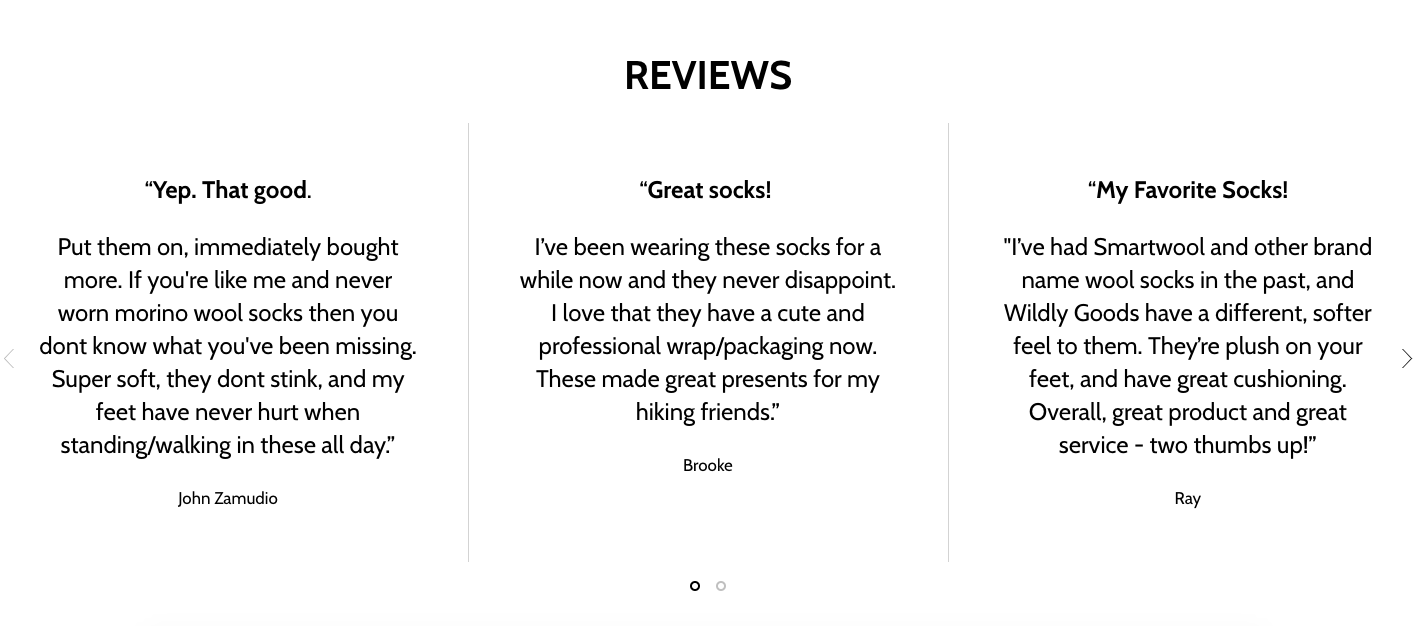 Meer also does a phenomenal job of this by having a tab on their homepage menu dedicated to testimonials, including video endorsements by women from all walks of life.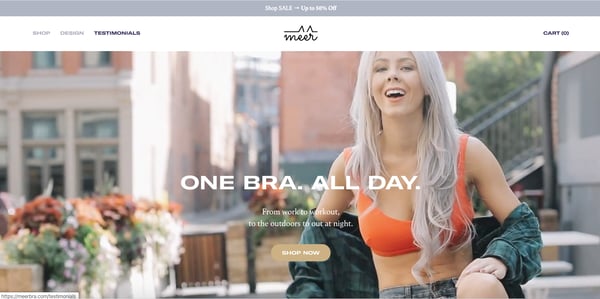 Or My Social Book, shining the spotlight on some of their very happy customers on Instagram.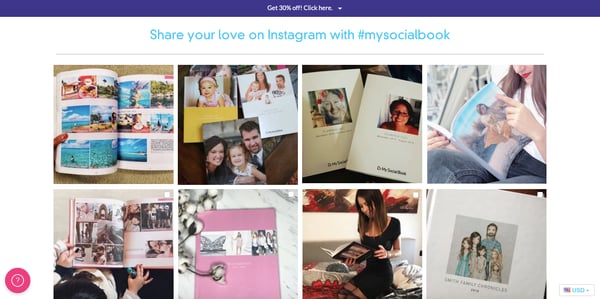 6. Address objections head-on
There's no way to sugarcoat this; if people aren't buying, there's a reason. Maybe they think they can find a similar, less expensive option elsewhere, or they don't understand why your product is a cut above the rest.
Or maybe they're not sure they'll like it, and they're worried about not being able to return it. Whatever it is, arm your website with the FAQs your customers will have about the product, your return policy, and any satisfaction guarantees you can make. With expensive purchases especially, people want to feel safe knowing that they're covered if they're not satisfied.
Don't skirt around people's apprehension about buying. Address these concerns head on, like on your homepage, product pages, or in your emails.
Magic Spoon makes cereal that costs $10 a box. Their last email marketing campaign had the subject line, "Ten Dollars a Box?! Are you Crazy?" (Nope). They know that no normal person is going to pay $10 for a box of plain old cereal. That's why they added these graphics to the product pages on their website, to differentiate them from the less expensive options.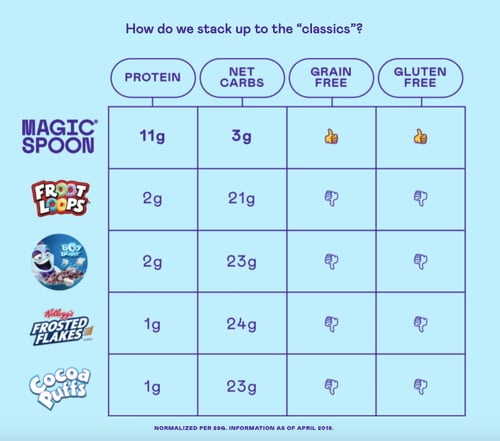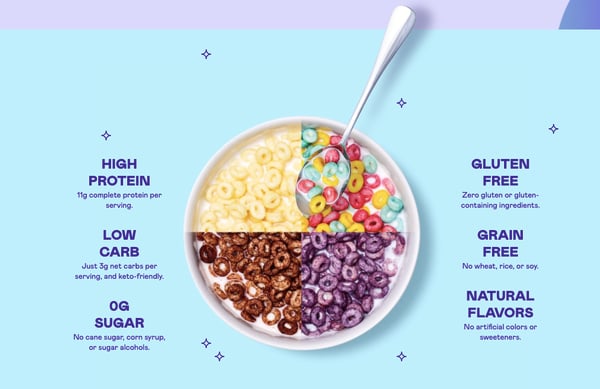 7. Instill urgency
Customers are more likely to want something when it feels like they might miss out (no one likes feeling FOMO). Foster a sense of urgency with limited time coupon codes, flash sales, or by implying product scarcity by stating a product is selling out fast (like Rumpl, below), or offering limited editions.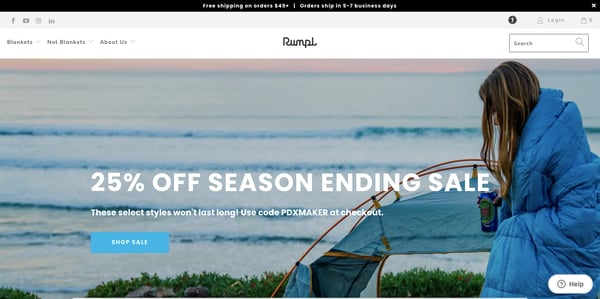 Including popups with countdown timers, like this one from Luxy Lemon, is a great way to prompt your customers to act quickly and buy, before the deal expires.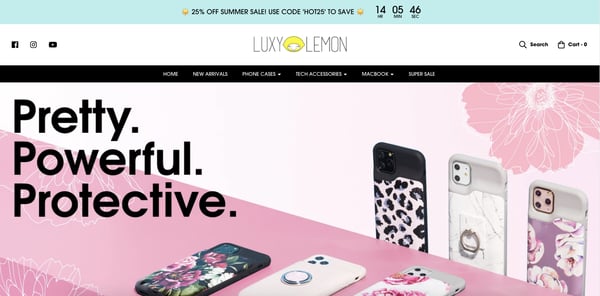 8. Have a smooth customer experience
I want you to make your website so easy to navigate that even my 94-year-old grandfather can complete a purchase. When it comes to shopping online, if the browsing or checkout processes are too complicated, you could lose a lot of potential customers...and their money.
Make your menu and navigation simple and clear, so customers can easily find exactly what they're looking for. There should never be just one way to find a product that can fit into multiple categories.
About one-third of your customers will be looking for a search bar, so have one at the top of the page. And include important keywords in your product names or descriptions, so they appear when customers search for them.
Ecommerce store platforms like Shopify and BigCommerce offer streamlined checkout pages and website templates that should make your customer experience a cinch. Here are some additional features you can add to your ecommerce website to make your design user-friendly:
Allow customers to check out as a guest.
Make contact information, including an email address and phone number, readily available.
Expand your potential audience by making your site accessible (and learn more about Privy's ADA-compliant popups).
Place prominent CTAs so customers can effortlessly shop, add items to their cart, and check out.
Add filters to your category pages, so customers can easily find the types of items they're looking for in their price range.
Check to make sure your website's speed is at peak performance, using tools like Google PageSpeed.
Use a responsive website template so your website looks great on both desktop and mobile.
Figure out which payment methods your customers prefer (like credit card or PayPal, Apple Pay, etc.), and offer multiple options.
9. Get familiar with SEO
It's some marketers' entire job to work on SEO, or Search Engine Optimization. We do not expect you to be that person. But knowing the basics will get you far.
Your goal is to get your store to appear in the top search results when potential customers Google your business, or keywords related to your business. Here's a great guide to getting started with SEO for your ecommerce website.
When you're ready, you can use these tools to start strategizing around your store's SEO:
10. Implement an abandoned cart campaign
According to BigCommerce, between 60-80% of online shopping carts are abandoned (*screams internally*). Don't let those carts (and $$$) go without a fight! Set up an exit intent popup, like this one from Nightingale & Lark Coffee Co, that appears when a visitor to your site is about to leave without buying.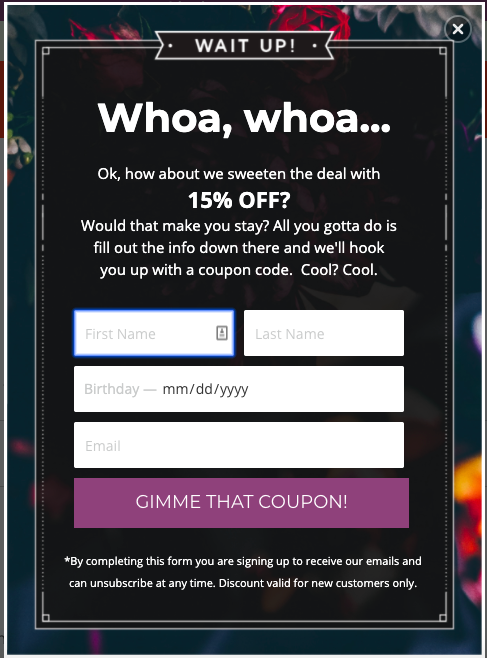 Also have a cart recovery email campaign in place, so you can follow up with lost customers in hopes of getting them back to your site!
Takeaway: Make your site your best salesperson
If your store isn't growing an email list and nurturing those leads, you're missing out on countless opportunities.

Ecommerce is a competitive space, and it's not enough to sit back and let your products speak for themselves.

It's critical that you build credibility on your site, maintain a fantastic customer experience, and provide your shoppers with the answers to their questions, before they even ask.
Subscribe for Updates
Get our best content on ecommerce marketing in your inbox 2 times a week.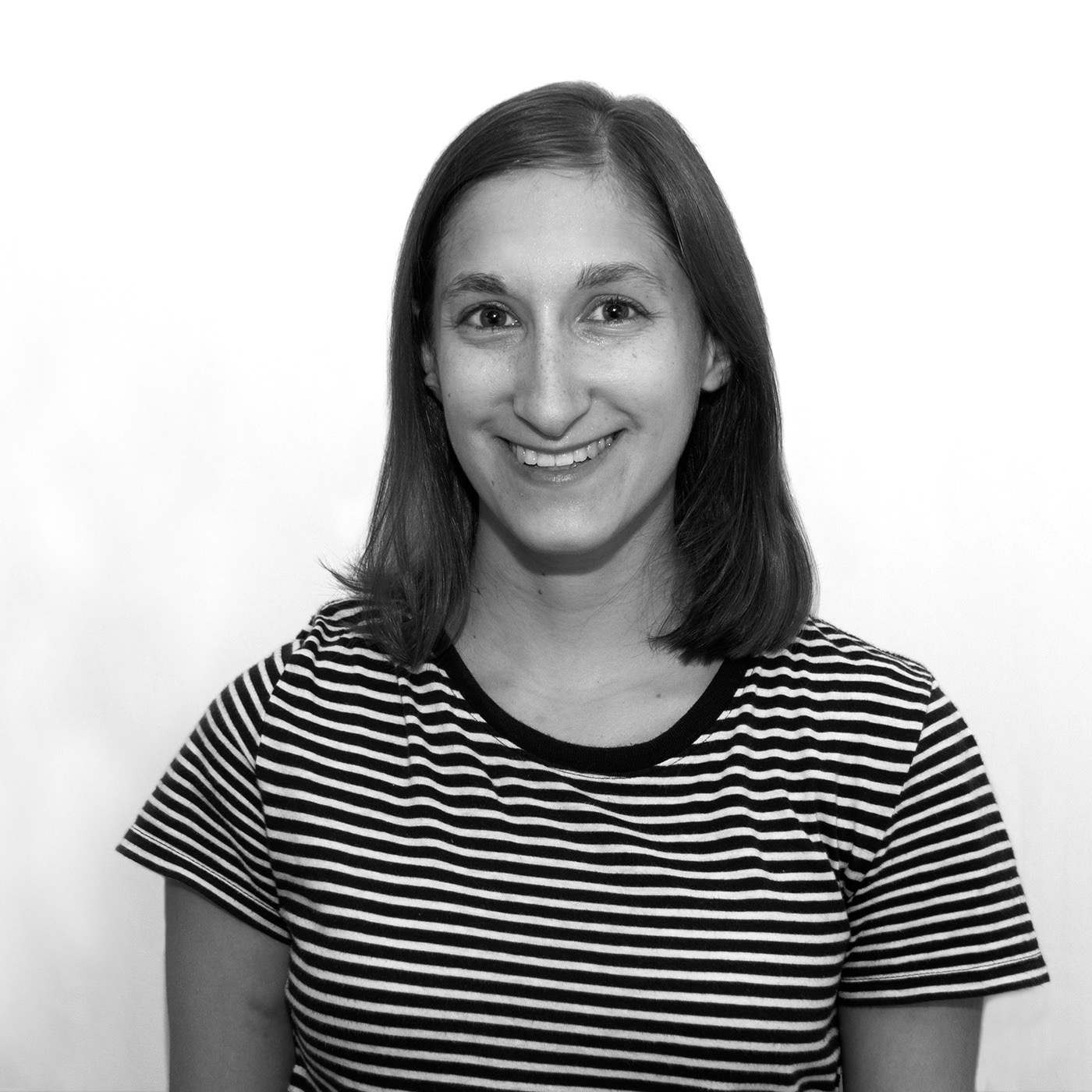 Written by Rachel Waldmann
Subscribe for Updates
Get our best content on ecommerce marketing in your inbox 2 times a week.