Introducing Purchase Follow-Up Emails
Published on Apr 11, 2019
Today, we're excited to launch a new feature to our email product: purchase follow-up emails!

For those of you who don't already know, Privy has an email product available to customers called Privy Automate. With Privy's email product, small business owners and ecommerce marketers can already send:
Newsletters to your subscribers

about special offers and updates.
Abandoned cart emails

to any known shopper who leaves your site with an item still in their cart.
Coupon reminder emails

for shoppers who have signed up for your email list but not yet made a purchase.
Now, with purchase follow-up emails, you can deliver branded, customizable emails after a customer makes a purchase to send an order confirmation, say "thank you," ask for a review or recommend similar products.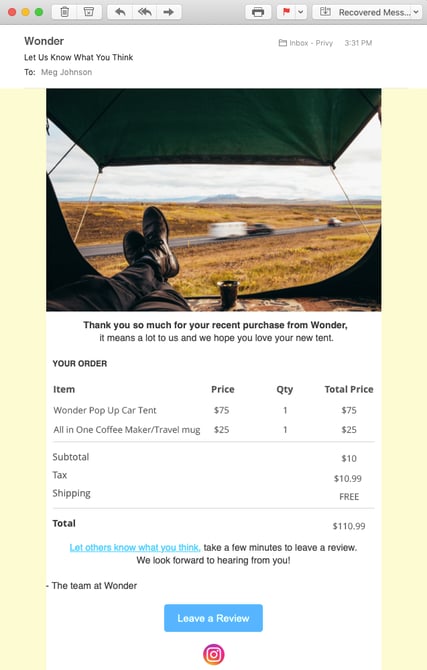 For greater customization, trigger purchase follow-up emails to send based on the number of hours since the purchase was made or a shopper's minimum and maximum cart value.
Purchase follow-up emails are a fantastic way to turn one-time shoppers into loyal customers and brand promoters. As we all know, it's usually our best customers who make multiple purchases from our website and go tell their friends about it!
If you're already on Privy's Automate plan and a BigCommerce or Shopify user, purchase follow-up emails are live in your account! Simply navigate to "Purchase Follow-up Emails" under the Emails tab. If you're not using our email product, you can give it a spin for only $24/month.
Subscribe for Updates
Get our best content on ecommerce marketing in your inbox 2 times a week.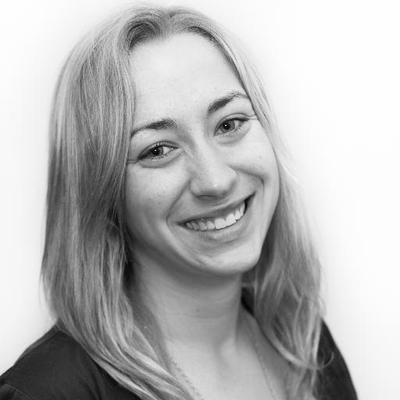 Written by Evelyn Hartz
Having recently completed a 6-month trip around-the-world, Evelyn is ready to help bring Privy to the global masses! Most recently, Evelyn was a product manager at an early-stage startup, and prior to that, she was on the product marketing team at Salsify. She's thrilled to join the Privy team where she'll bring her enthusiasm for ecommerce, product, marketing and #SharkWeek.
Subscribe for Updates
Get our best content on ecommerce marketing in your inbox 2 times a week.