6 Upsell Tactics to Increase Your Average Order Value
Published on Aug 27, 2019
Written by Lauren Shepherd
Your ultimate goal for your ecommerce store is to sell more of your awesome products, right?
One of the most effective ways to do this is to increase the amount your shoppers are spending on each order. So instead of just buying a swimsuit, they also buy a beach bag, flip flops, and a pair of sunglasses.
In this post we're going to discuss six really simple tactics to increase your average order value that will make an impact almost immediately.
What is average order value?
Great question. Average order value (AOV) is the average dollar amount each of your shoppers spend during a single transaction.
Here's an easy formula to help you calculate your AOV:
Average Order Value = Total Revenue / Number of Orders
This is one of the most important measurements to look at for your ecommerce store. Once you have a benchmark for what your customers are spending, you can work to increase it from there.
You can also get even more granular by analyzing your average order value by channel, such as Instagram or organic search. Learn how to easily track average order value in Google Analytics.
How to increase your average order value
Now that we've covered what average order value is, why it's important, and how to track it, let's talk about how to effectively increase it.
Here are six quick and easy onsite tactics to help increase your AOV.
Suggest a complementary item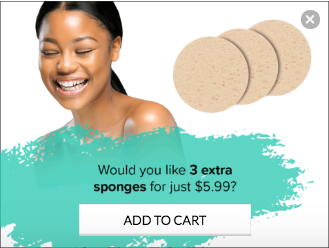 Once your customers have added items to their cart, offer them complementary products for a simple upsell. For example, in this example from Urban Skin, the customer has already added skincare products to their cart and now they are seeing a helpful reminder to purchase sponges to help them apply those products.
The 'add to cart' button helps provide a seamless experience for the customer without directing them away from where they are onsite.
Run a 'you're almost there' campaign
Another effective tactic to help increase your average order value is to let customers know that they're so close to receiving an offer, like this example from The Copper Closet. The offer could be free shipping, an overall discount, or a free gift, as long as it clearly incentivizes them to add another item.
Once your customer reaches a certain cart value, trigger a flyout or pop up to let them know just how close they are to your offer.
Related content: Geotargeting: Meeting Customers Where They Are to Boost Conversion
Offer free shipping at a certain pricepoint
This tactic is similar to the last one, but doesn't have to be triggered by cart value. This could be a bar display that sits on every page of your site to inform customers of your shipping policy. This way, they know upfront that they need to spend a certain amount to take advantage of your free shipping.
We also love this creative flyout example from Paleo Treats.
Incorporate loyalty programs

Rewards and loyalty programs are a great way to get shoppers to spend more with you. The ability to collect and redeem points incentivizes them to stick with you for the long haul versus shopping with your competitors. We love this example from Best Choice Products that reminds customers how many points they have to redeem at their store.
Create urgency in your campaigns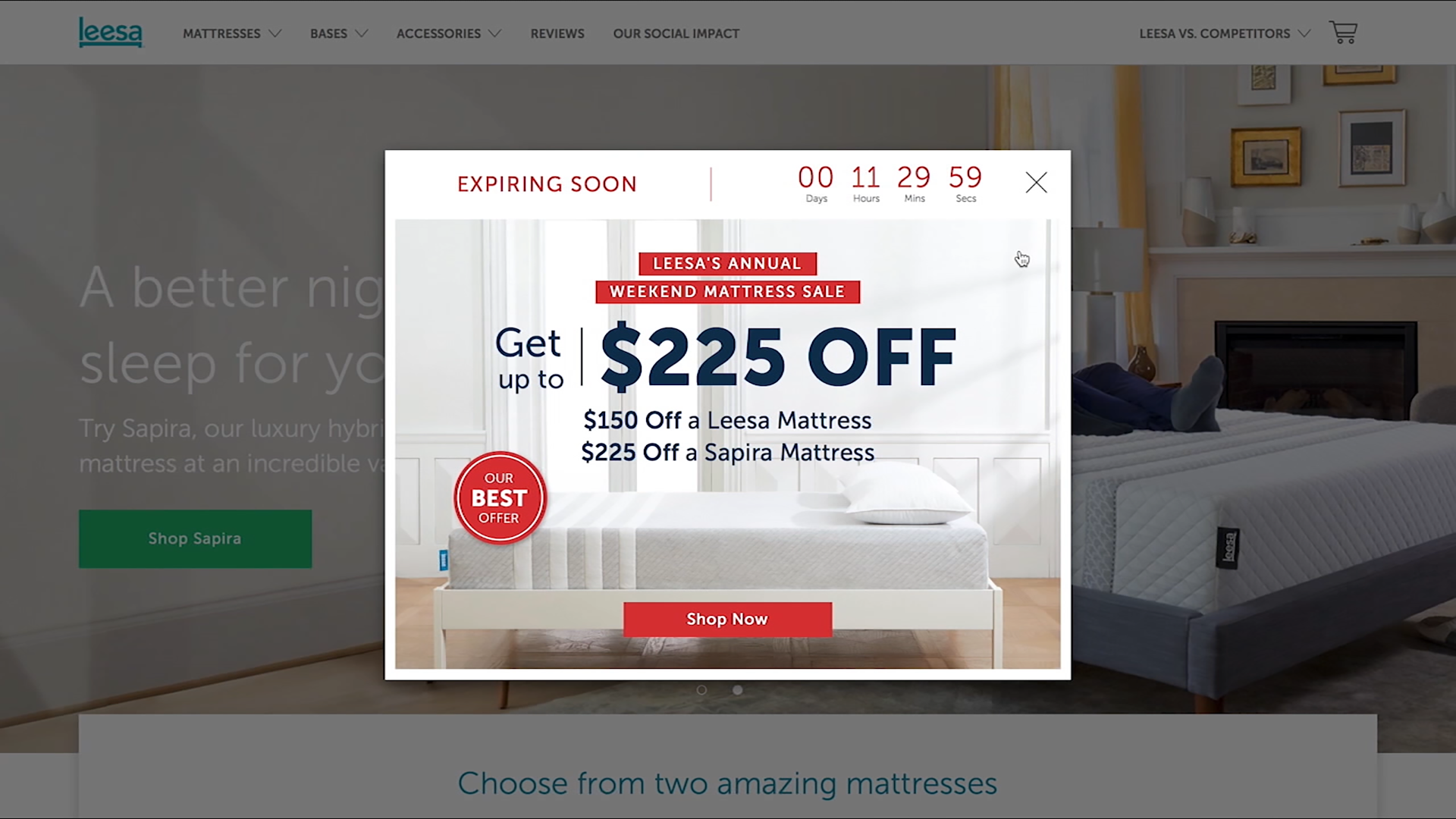 Creating urgency makes a customer more likely to take action (and take it now). This is marketing 101. But it's a tactic that's often overlooked.
The example above, from Leesa Mattress, uses a countdown timer to let shoppers know how much time is left in their sale. That's a huge discount that most shoppers would definitely want to take advantage of!
We also love this tactic from Zutano. If there are certain items that you know are low on inventory, let shoppers know that this item might not be there next time they come to your site. Talk about FOMO.
Buy one, get one campaigns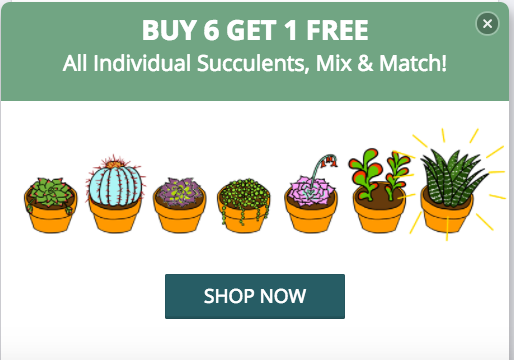 Everyone loves a good BOGO campaign. So why not try a buy several, get one campaign like this example from Mountain Crest Gardens? Your shoppers could go from buying one plant to buying six, increasing your average order value by 6X.
No matter how you go about it, increasing your average order value is simpler than you think. Let us know in the comments if you try any of these six tactics and how they work for you!
Want to get some more campaign inspiration? Check out our Audience Targeting Guide!
Subscribe for Updates
Get our best content on ecommerce marketing in your inbox 2 times a week.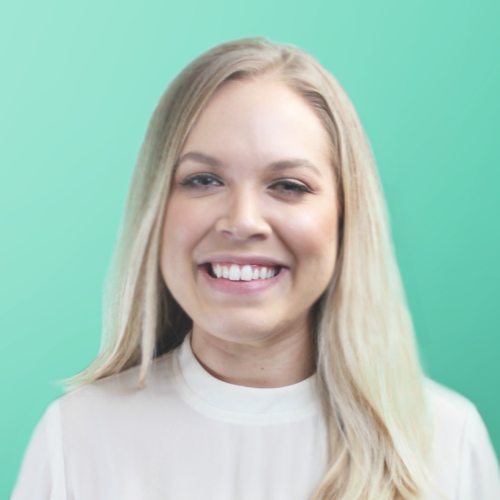 Written by Lauren Shepherd
Lauren is our Senior Marketing Manager. Coming all the way from Minnesota, she's earned her spot on the east coast by working for companies like Brainshark and Teikametrics to create content and lead generation strategies that increase website traffic and build brand awareness. Lauren's passion for small businesses and content creation is what brought her to Privy, but her enthusiasm and love of good beer and all things Justin Timberlake are what make her the perfect fit for our team.
Subscribe for Updates
Get our best content on ecommerce marketing in your inbox 2 times a week.