Ever wonder how to make your on-site campaign magically perform just as well on mobile as it does for desktop visitors? While designing campaigns in Privy is easy, it can get messy when you're treating all of your displays as one size fits all. Although most of our templates are responsive, it's best to have separate displays triggered for mobile users so that you can make sure your images and messages display just as beautifully to mobile users as they do to your desktop visitors. With that said, I have a few design magic tips to help you create the most effective mobile campaigns for your site.

Keep it short and sweet
For starters, let's look at an existing display and see how it looks on a mobile device. To do this, in the Privy display designer, go to the top right and click the phone icon.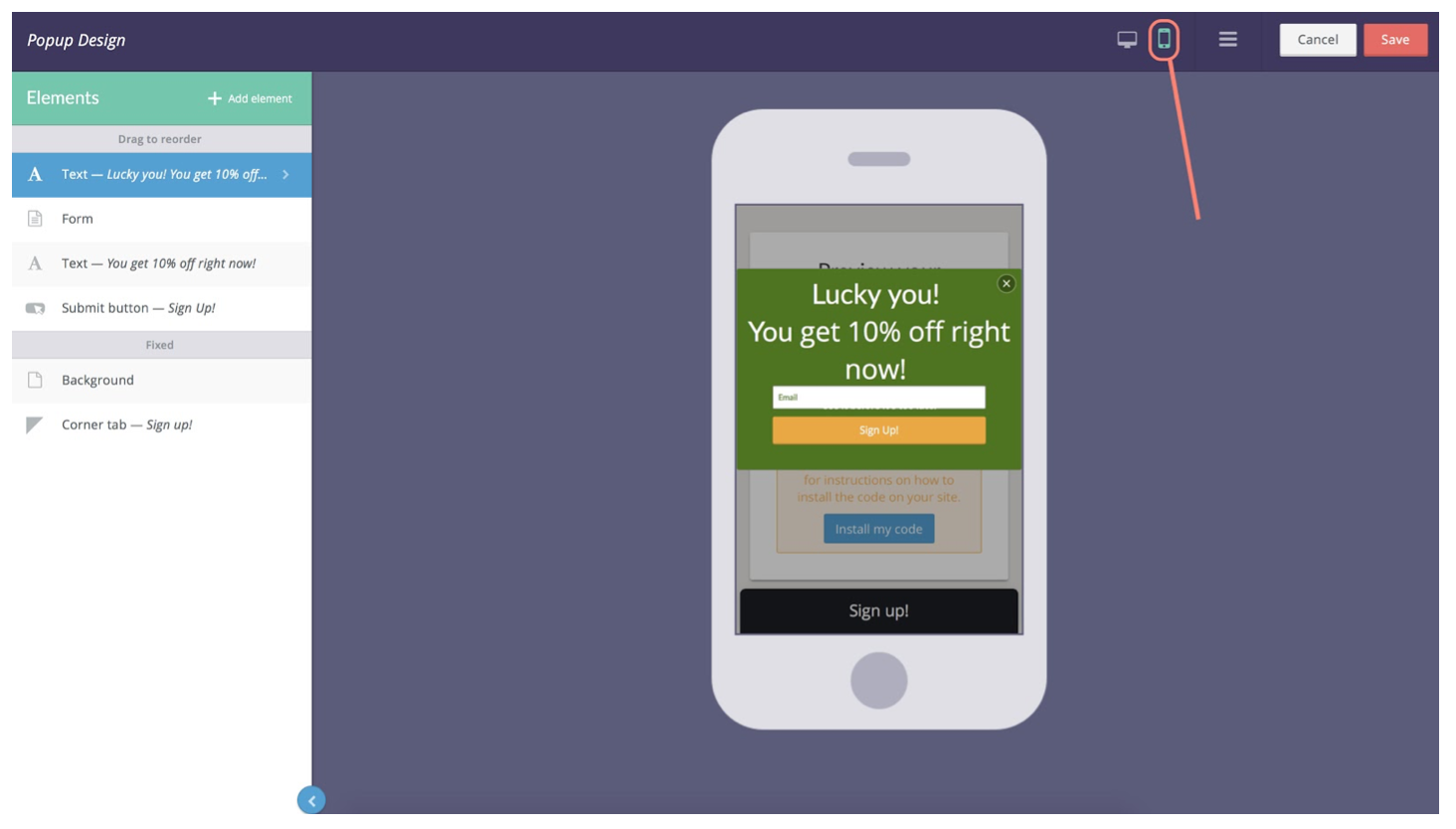 As we look at this desktop campaign on a mobile device, you can see some of my text is crashing into the next line. The best way to avoid this is by keeping your headlines short. Try saying more with less, for example, instead of saying "Lucky you! You get 10% off right now!" you could say "10% off now!".
When shortening the headline isn't possible without sounding like a caveman, you can duplicate this campaign and alter the text size to make it more mobile friendly. To do this, exit the display designer and go to the right near the blue button "Next Step", to the left you'll see a trash icon, and the the left of that is the duplicate icon.

When making duplicate campaigns, be sure to check the audience targeting options to make sure the targeting for both displays doesn't overlap. For example, you dont want to have a mobile display show for both mobile and desktop users who are also getting the original version, otherwise you'll leave visitors not only be overwhelmed, but annoyed.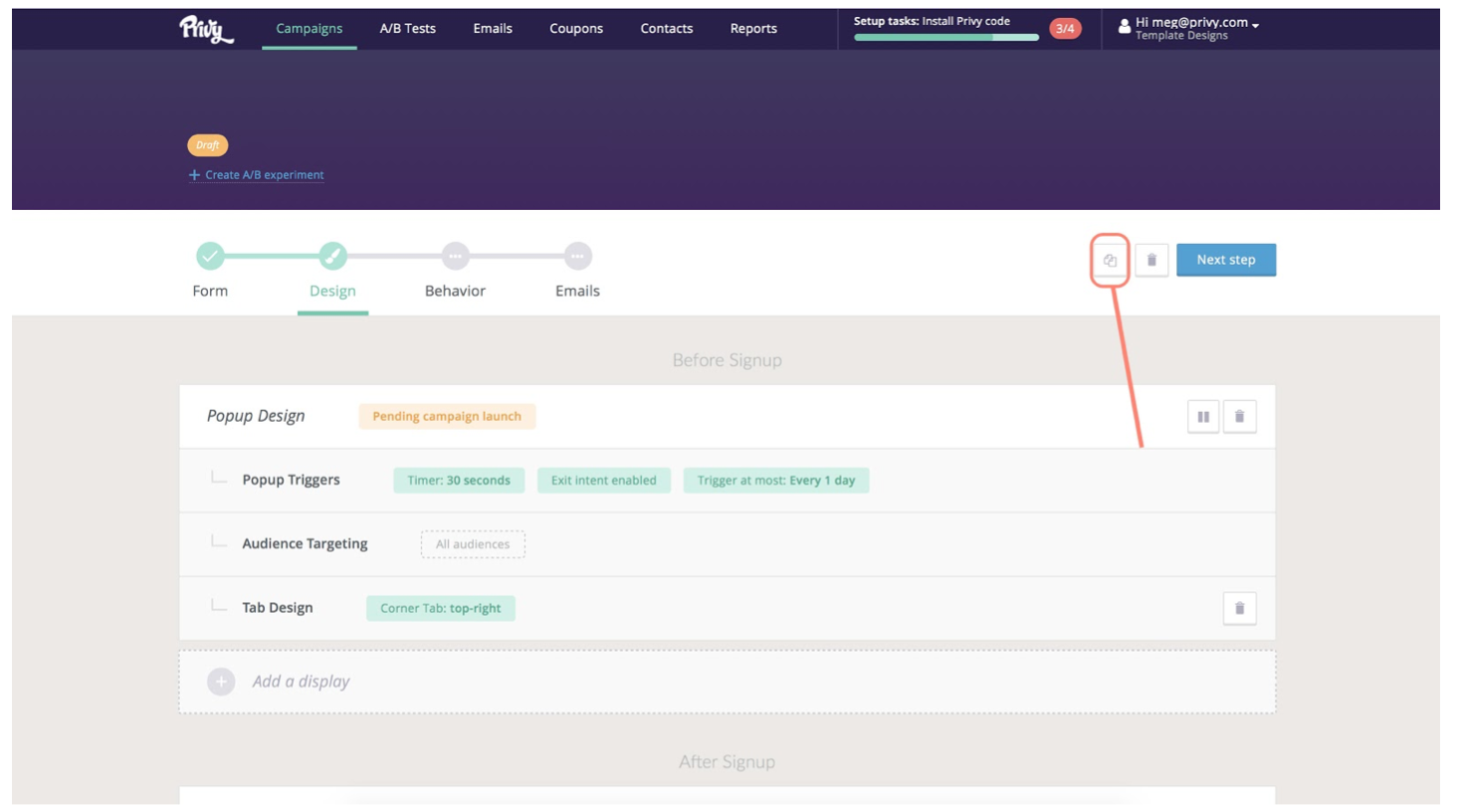 There's beauty (and readability) in simplicity
My next design tip is to pick simple backgrounds. Either a solid color or a pattern work great on mobile as they don't distract from the most important piece in a mobile display, the text! If you want to use a busier image, use the rectangle element to create an overlay that goes over your background. To do this, while in the display designer, go to the left sidebar and click "Add Element" and then "Add rectangle".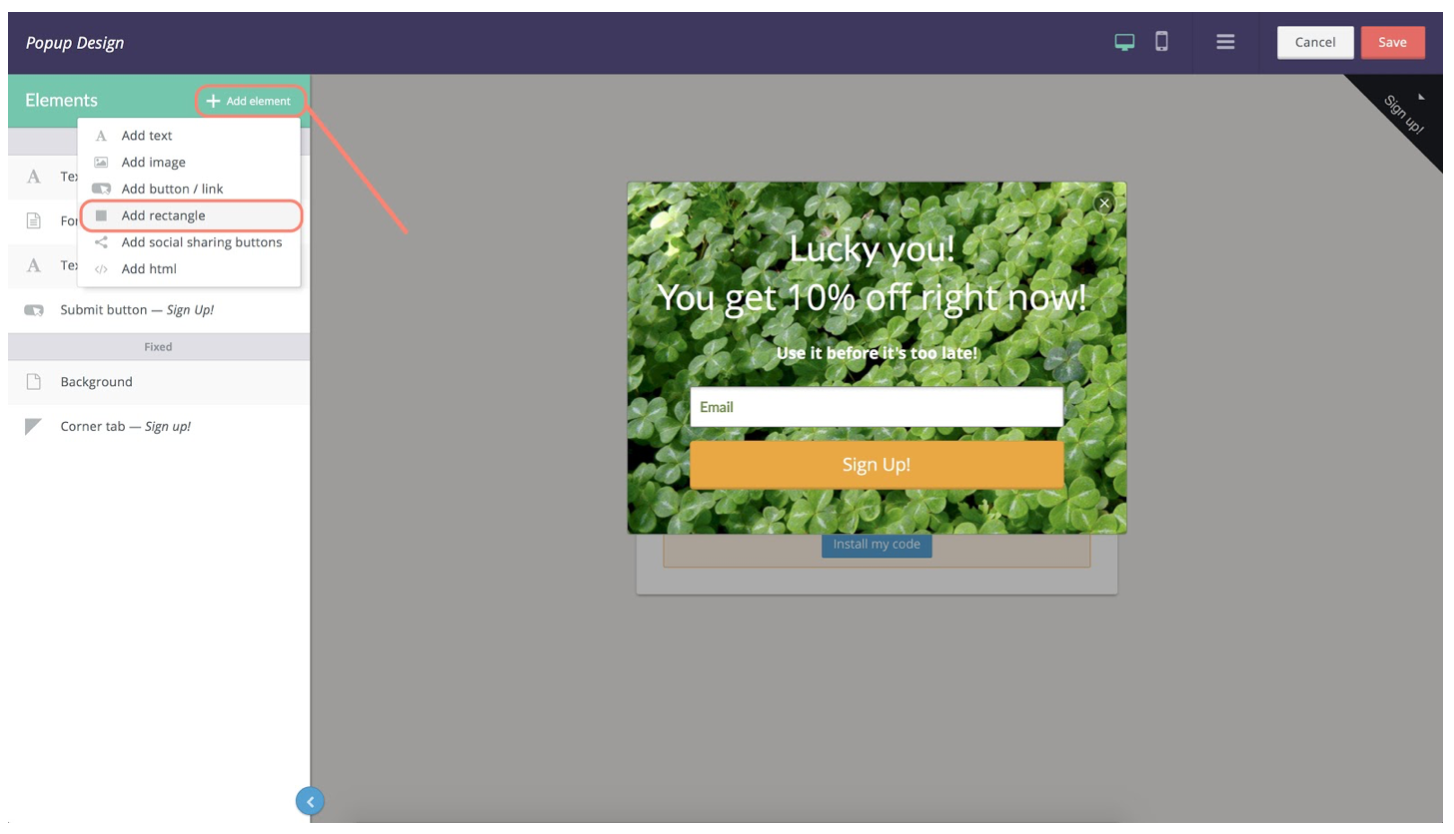 Once you have your rectangle stretched to cover the entire background image, make sure it isn't covering your text by looking in the sidebar and making sure the rectangle element is under all of your text, buttons and links. In the rectangle element you can change the color of the overlay and the opacity to make the background feel less busy and allow the text to pop.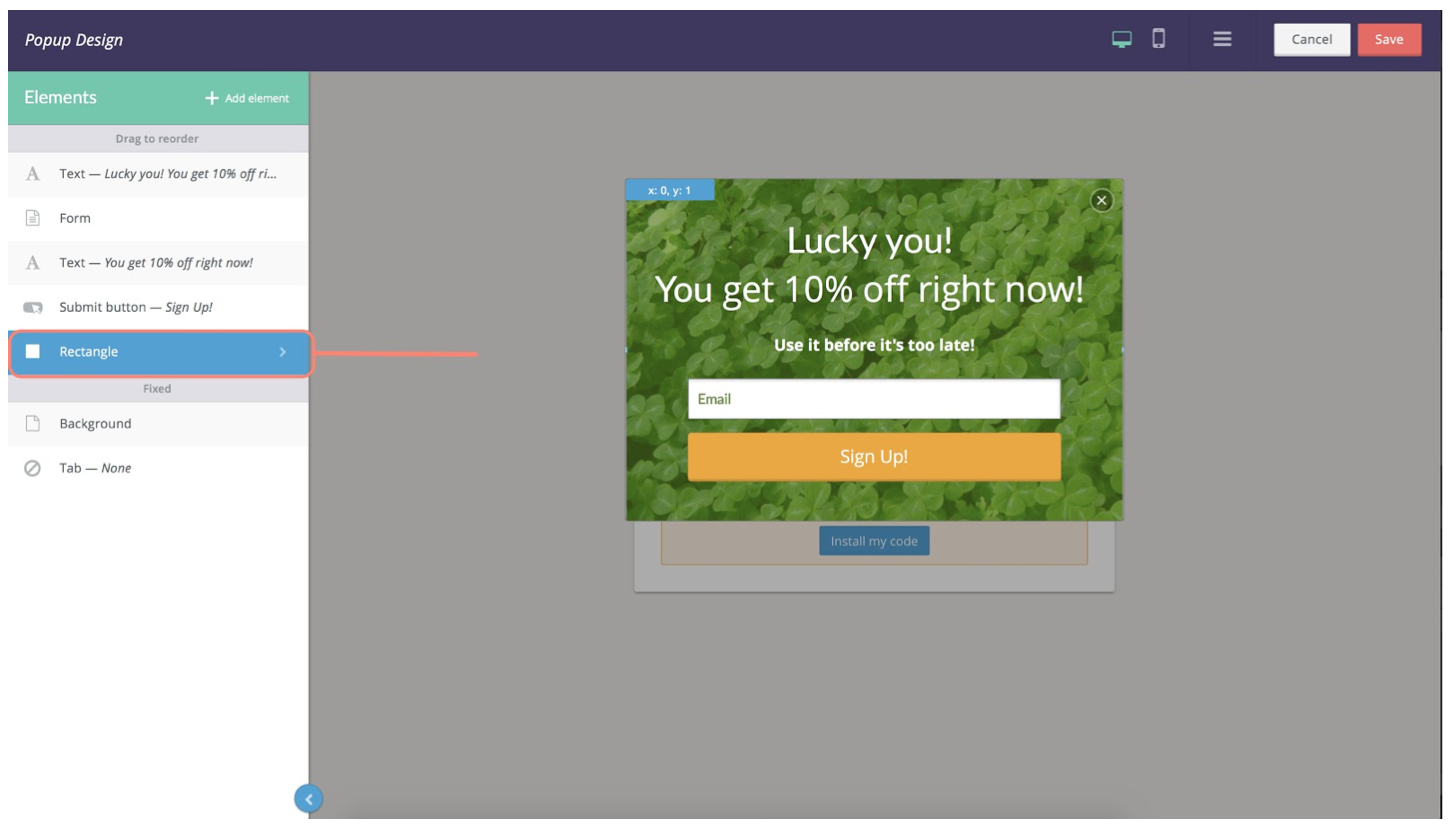 Another tip when dealing with fonts on a small screen is to stick to more plain, less decorative fonts. These read better at small sizes and look great in all caps (but don't get too scream-y on me, you're not Billy Mays). Additionally, don't use too much thin and/or white text, it can be hard to read especially at small sizes.
When in doubt, use a flyout!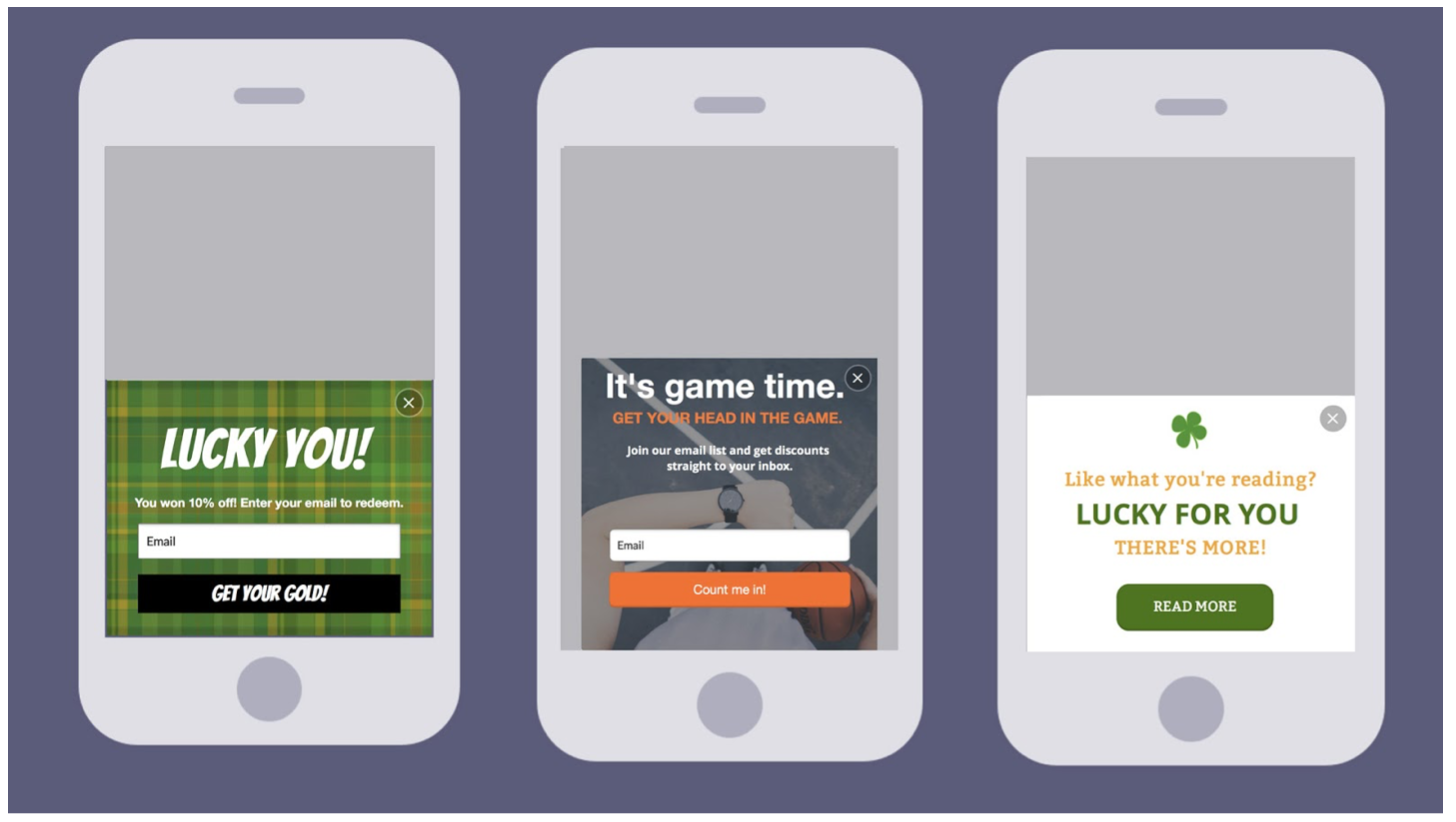 My last suggestion is to use one of our flyout displays, they work great on mobile as they slide into position using motion to grab your visitors eye, while still allowing them to continue what they're doing on the page. Flyouts are often used as a way to promote content to a specific visitor based on the page they're viewing, but they're also great for collecting customer feedback and email addresses. Today we added 3 new flyouts for March to our template gallery in addition to the several other flyouts we currently have. So what are you waiting for? Go make some magic!
Want to learn more about mobile conversion? Download our free guide here.
Subscribe for Updates
Get our best content on ecommerce marketing in your inbox 2 times a week.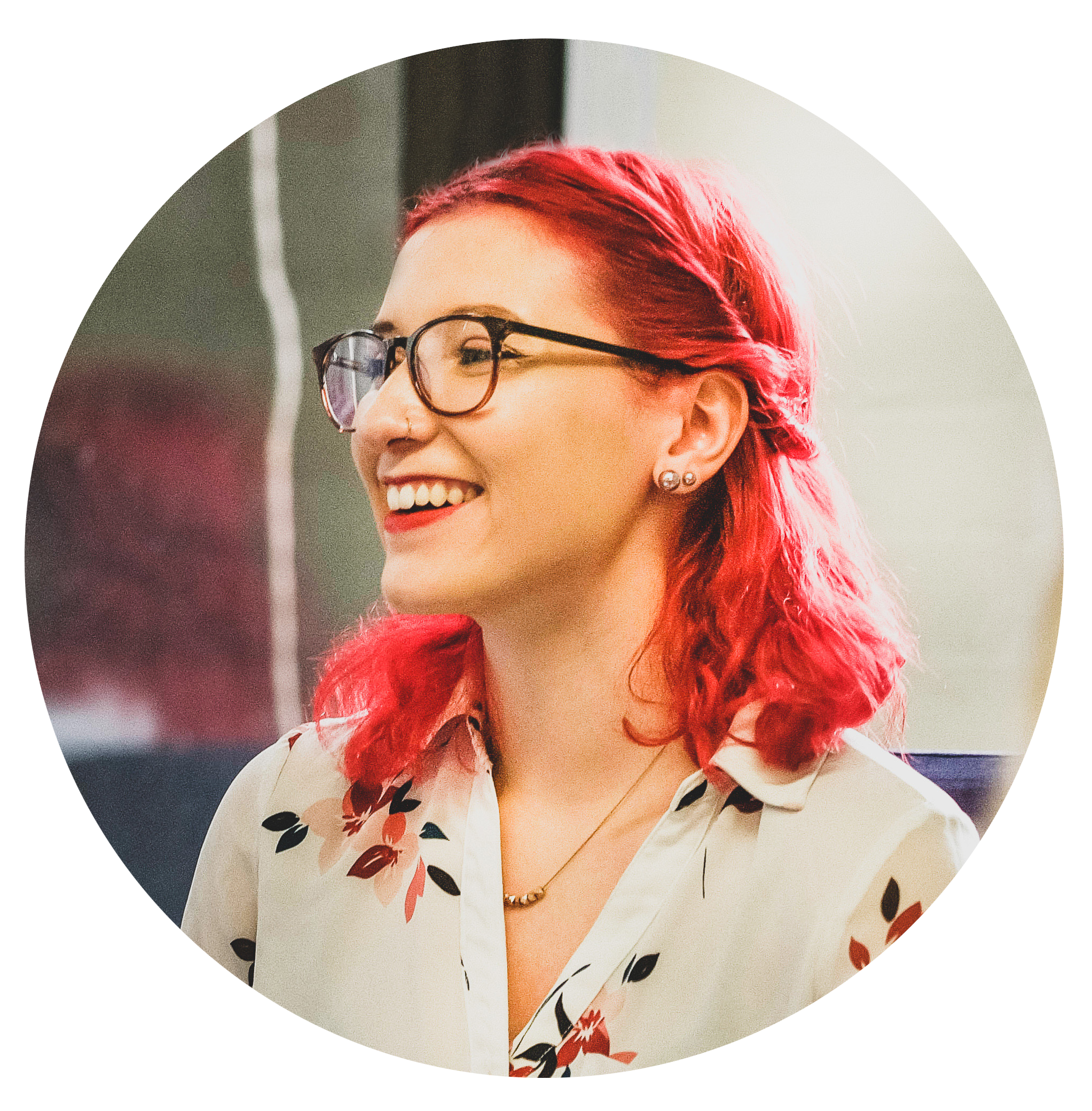 Written by Meg Johnson
Armed with a degree from MassArt, a passion for avocados, and a "I'm going to crush this attitude," Meg elevates Privy's approach to brand, design, video and most importantly, fun.
Subscribe for Updates
Get our best content on ecommerce marketing in your inbox 2 times a week.