Does Exit Intent Work on Mobile?
Published on Sep 28, 2017
If you're getting lots of mobile traffic to your website you're probably wondering what you can do to convert more site visitors into subscribers or customers.
You've likely heard about or experienced exit intent popups on a desktop or laptop computer. But if you haven't, it basically means that you can trigger a popup or offer to a website visitor who is about to leave your site by using a visitors actions to predict when they are leaving.
On desktop, It's all about tracking the mouse. As you can see in the example below, the website actually tracks the mouse movement of the visitor. As the mouse is moving to "exit" or shut the tab, a display is prompted. You can put a discount in the display, or just a signup form, it's totally up to you, but the entire interaction is dependent on mouse or cursor traceability.
Get our best content on ecommerce marketing in your inbox 2 times a week
Does exit intent work on mobile devices?
Absolutely, yes. But it works in a different way. Given the vast majority of smart phone traffic is touch based, mobile exit intent is not based on mouse movement. Instead there are two distinct actions that can be used to trigger a message via exit intent.
1. Double clicking the mobile browser to "switch" between browser tabs.
2. Pressing the browser "back" button.
Both of these are good indicators that someone on your mobile site is exiting, and since both are user initiated, they keep you compliant with google's mobile popup rules. A common question we answered was, "Do exit intent mobile popups affect my SEO?" Read more on Google popups.
Which exit popups work best for mobile?
If you're using exit intent for a mobile device, your site visitors will experience popups, flyouts and banners in very similar ways. These exit intent display types cover most of the screen when they open and make it easy for people to sign up.
You can also use bars with exit intent. This is a great option because they are very clean visually and a bit less intrusive when they open.


Do I need a mobile specific exit intent campaign?
If you're using exit intent for your mobile visitors you have two options to optimize your conversion.
The first is to use a single exit popup (or other display type) that works for all of your device types. While this approach works, it means you're limiting your desktop campaign to the amount of text and imagery that fits on mobile and potentially missing a chance to say more.
I'd recommend instead that you create a mobile specific and a desktop-specific exit campaign. That way you're writing and designing specifically for each visitor type and measuring the success of each individually.
How do I enable exit intent for mobile visitors?
If you're using Privy, turning on exit intent for mobile is simple. First, go into your campaign triggers and select "exit intent" and unselect "timing" and "scroll."
Next, go into audience targeting, add a condition, and choose device type equals "mobile." Done*.
Now you're on your way to capturing more of your mobile visitors before they leave!
Subscribe for Updates
Get our best content on ecommerce marketing in your inbox 2 times a week.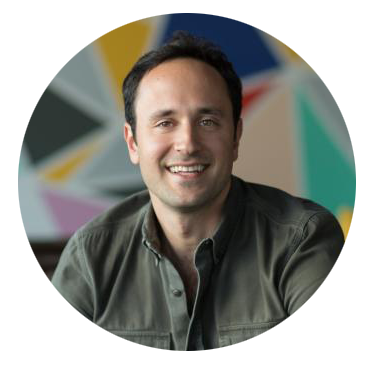 Written by Ben Jabbawy
Go getter and ecommerce extraordinaire Ben Jabbawy is the founder and CEO of Privy. His passion for entrepreneurship has helped him empower and inspire hundreds of thousands of small to medium sized business for nearly a decade and he's not stopping now!
Subscribe for Updates
Get our best content on ecommerce marketing in your inbox 2 times a week.