Love this app,
definitely worth it!
"I read the positive review, although skeptical of any app being "magical" I went for it. I'm glad I did! It's truly easy to use, easy to edit, set up and just sit back and watch the contacts pour in. I've more than doubled my email campaigns which = sales! Love this app, definitely worth it!"
- Barbell Revolution Apparel
so easy,
so effective!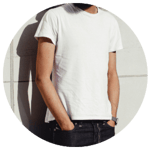 "Privy is such a good app! I've used it on another platform as well. It's easy to set up, and customize. It syncs so well with my Constant Contact and imports all sign ups directly to my list. I'm extremely happy with Privy and I look forward to exploring more of the features. Great app Privy!"
- JCLU Forever
GREAT APP WITH GOOD CUSTOMER SERVICE.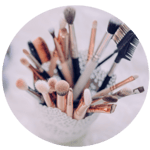 "This is a great app! Very intuitive. Great options to create wonderful designs! So useful, easy to use and implement. Thank you for making such a great app and with good customer service. From what we have already used - I am looking forward to discovering other features! Great job Privy!"
- Vasantic Cosmetics