Black Friday Banner Ads: 5 Design Tips [+ Free Templates]
It's time to retire the boogie boards, take your sunglasses off, and find somewhere to put down your Mai Tai, because summer has come to a close and believe it or not, Black Friday and Cyber Monday are right around the corner. We know this can sound overwhelming, (believe me, I'm not ready to put down the Mai Tai either) but no need to worry. We have the tips and tools to make this the best Black Friday your business has ever had. Now take a deep breath, maybe one more sip of that Mai Tai, and let's get started.
Design tip #1: Keep it simple
We've said this before and we'll say it again. Simplicity is key. When it comes to both the strategy and design behind your campaigns, it's important that you know what your goals are. For instance, if the goal is to sell more, it might be worth considering a discount or other offer that could incentivize people to buy. If you're not looking to give a discount, Black Friday is still a great time to grow your email list and build relationships with your customers.

Once you have a goal in mind, it's time to create your display and email campaigns. When designing your display or email, think about what the main call to action is and how you streamline your message to 1) make the viewer aware of your brand or offer and 2) get them to complete whatever action you want them to take.

On the display side, making sure your messaging is concise is extremely important. Site visitors may only see your Black Friday banner ad for a few seconds before wanting to click away, so you want to make sure the offer or request you're asking of them is instantly crystal clear. That means removing any unnecessary decorative elements or text that might clutter the main messaging.
In regards to both displays and emails, the call-to-action button text is vital in getting your site visitor to convert. If a button just says "Go" the visitor is thinking "go where?". Tell them in the call-to-action button exactly what they're signing up for. For example if it's a discount display the button could read "Get my discount" or "Get 10% off now".
Design tip #2: Give color a purpose
Although tempting, a lot of red and green together (especially on top of one another) is visually exhausting on the eyes. Instead, try using red or green on a clean white background to create more contrast. This way you can use color to draw attention to what's important, your main messaging and the call-to-action button.
Design tip #3: The best black Friday banners embrace seasonality vs specific holidays
If updating the look of your campaigns is something you struggle with or don't have resources for, consider creating seasonal campaigns tied to winter instead of a specific holiday. That way, once Black Friday and Cyber Monday are over, you can keep the snowy background and simply change the offer text to keep the campaign evergreen (until spring that is). This approach is more inclusive and could also help your brand appeal to more audiences.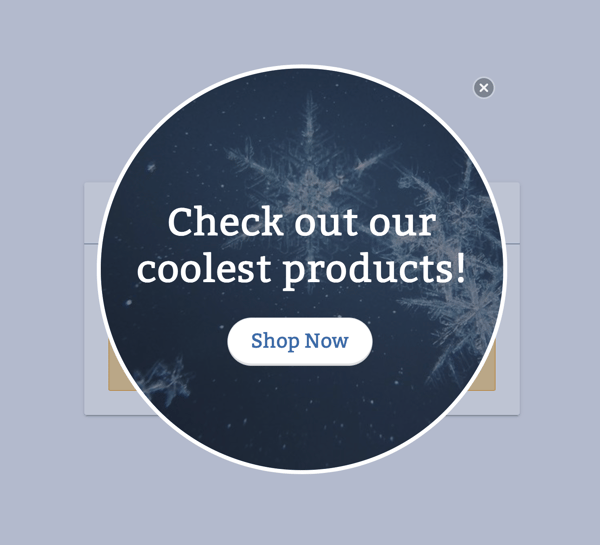 Design tip #4: Utilize different display & email types
As you may know, Privy has a bunch of different templates for displays and emails. Lucky for you, we just added even more! These new banner templates were designed with Black Friday in mind and are sure to make setting up your Black Friday/Cyber Monday campaigns a breeze.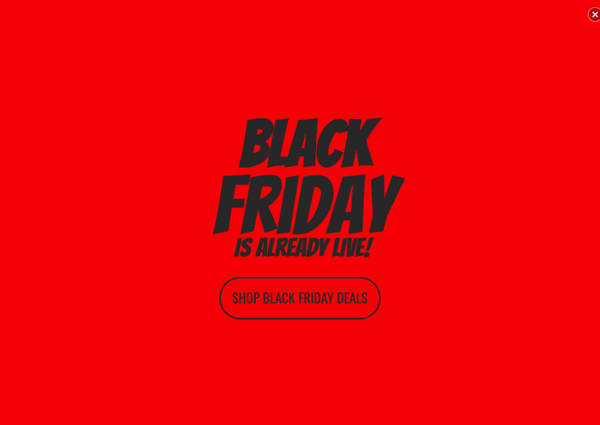 Before you check out the new template gallery, think about what type of display and email templates work well on your site, and maybe what new templates you want to try out. With Privy's audience targeting capabilities, there are so many ways to start connecting with your site visitors.
For instance, maybe on the home page you use a Spin to Win campaign for first time visitors, and then for returning visitors you have a "Welcome Back" pop up. You should also consider using device targeting to show a mobile flyout to people visiting your site from their phone. In 2018, over 70% of traffic came from mobile devices over the Black Friday weekend. If you're not designing with mobile in mind, you're missing the opportunity to deliver your message perfectly to a large portion of your customer base.

Utilizing different display templates is a great way to serve up your offer multiple times without your visitor getting annoyed. If you're interested in learning more about audience targeting capabilities and using multiple display types, sign up for one of our free live weekly trainings.
Design tip #5: Consistency is key
One of the building blocks of a good brand is consistency. Imagine if every time you received an email from a company it looked different. You'd probably begin to think it's spam. Brand recognition is the first step in building a meaningful relationship with your customers. By using the similar imagery and colors in your ads, displays, and emails, shoppers begin to know and trust your brand.

As we get closer to the big weekend, remember that Black Friday is just another opportunity for you to create and foster relationships with your site visitors. It may be overwhelming, but you've got this! And Privy's got your back every step of the way.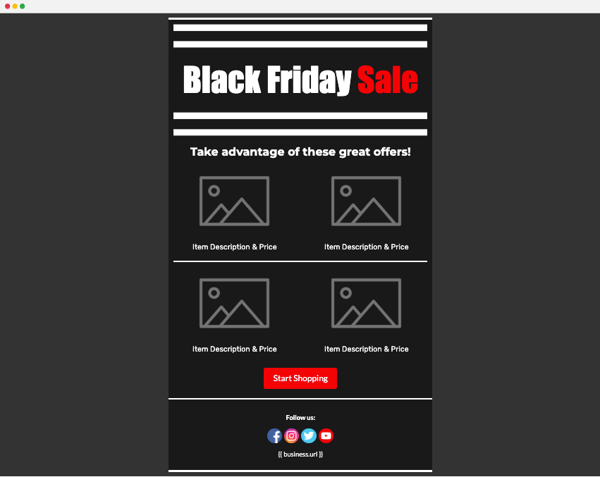 Learn. Prepare. Succeed.
For more help and Black Friday inspiration, sign up for our Black Friday Bootcamp. By signing up you'll receive 10 - 10 minute video courses directly to your inbox from ecommerce experts like MuteSix, Shoelace, Gorgias and more. The best part is that it's 100% free. That's right, no waiting for Black Friday for this bargain, we're giving you the whole store.
Subscribe for Updates
Get our best content on ecommerce marketing in your inbox 2 times a week.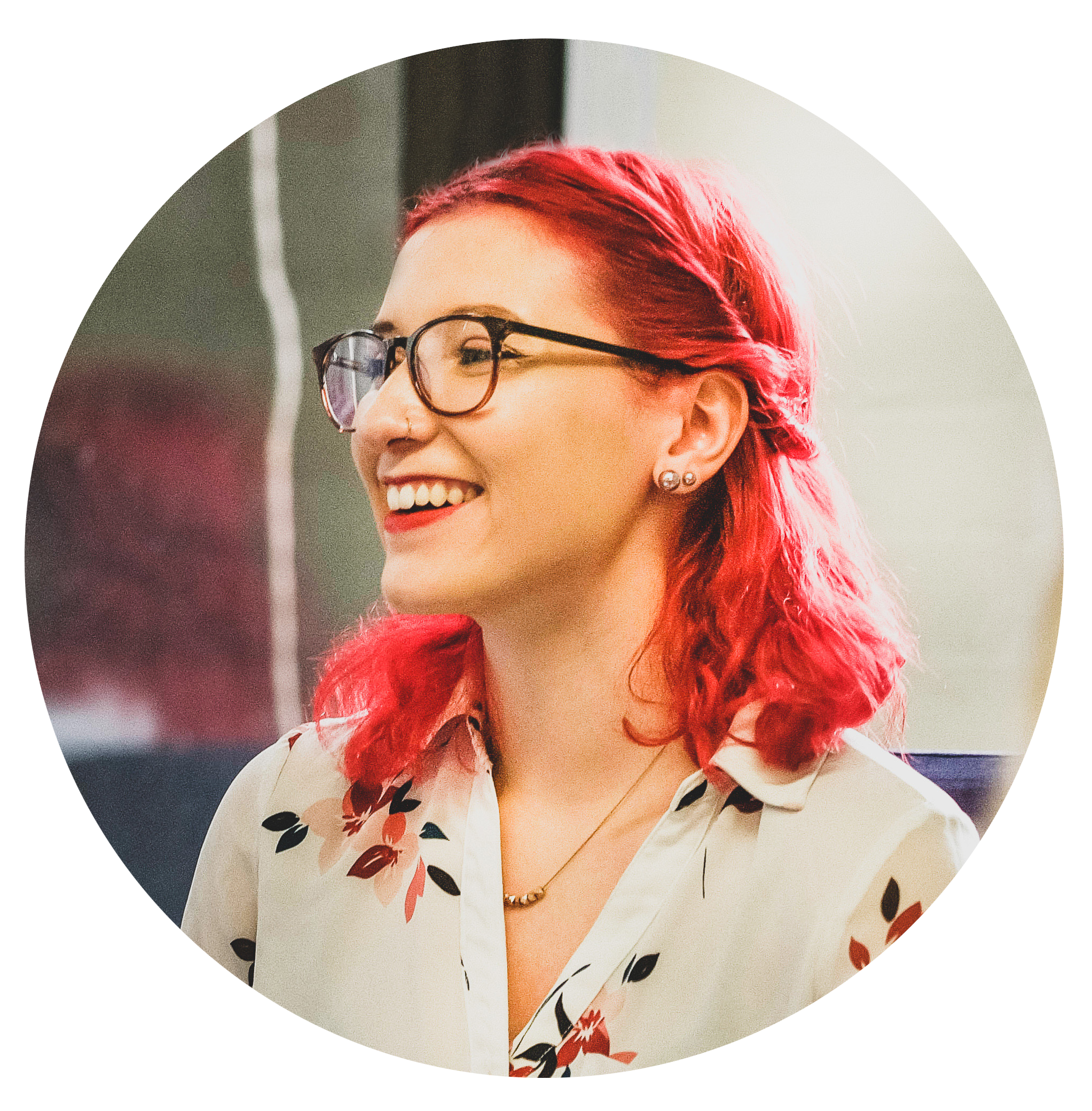 Written by Meg Johnson
Armed with a degree from MassArt, a passion for avocados, and a "I'm going to crush this attitude," Meg elevates Privy's approach to brand, design, video and most importantly, fun.
Subscribe for Updates
Get our best content on ecommerce marketing in your inbox 2 times a week.