Ooooooooh, embedded sign up forms. This is definitely the most exciting marketing topic you'll learn about today!
Okay, maybe not. But they are super important and too often we see people putting zero thought into their role in growing their email list and driving sales in their stores.
No matter what platform you're using, the odds are pretty good that your chosen template includes a generic email sign up form. The good news is that it already looks great and requires no work on your part to set it up.
The bad news is that that form isn't helping your marketing efforts as much as it could be if it's not part of your on-site and email tech stack. Not sure what I mean? Read on!
1. An integrated form ensures you can use those new contacts right away
If you're capturing email addresses in an embedded form without automatically getting them into a system that sends out emails, why are you capturing them at all? Any sign up should be instantly available to mail to, whether you're sending autoresponders, newsletters, abandoned cart emails, or all of the above. Learn how to set up an email sync in Privy.

2. Stop asking people for information you already have
As an online shopper it can be really frustrating when a store is using pop ups or other tools to request your email address when you've already signed up for their email list. Usually that's because the embedded form and the pop up are totally disconnected as far as the pop up is concerned, you don't exist!
With an integrated system, however, you'll make sure you're engaging your visitors as friends instead of strangers. See all of Privy's targeting rules here.
3. Take the chance to lose the form:
If someone has already signed up through your embedded form, you can give them special messages and discounts that are only for the people on your list and don't require them to enter their information. For example, a simple welcome back display, and add to cart campaign, or a subscriber only discount. Learn how to use no form displays in Privy.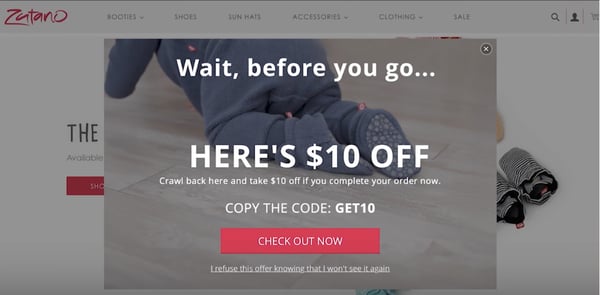 4. Grow your abandoned cart email pool. If you're sending abandoned cart emails, list growth is critical to your recovery efforts. That's because the more "known" contacts you have, the more people who are eligible to receive those recovery emails. But if your embedded form is not fully integrated, those embedded form signups don't fall into the same pool and won't get your automated emails. Learn how to send abandoned cart emails in Privy.
The long and short of it is that by using a separate sign up form, you're limiting your targeting options, burdening your shoppers, and making it harder to email those new, highly engaged subscribers. Learn how to install a Privy embedded form here.