Abandoned Cart Emails
That Drive Sales for Your Online Store


the cart abandonment challenge
As an ecommerce merchant you put a lot of time, money, and effort into driving traffic to your site. So when a shopper visits, you want to do everything you can to make sure that they complete a purchase.
Unfortunately, research shows that on average more than 70% of ecommerce carts are abandoned by shoppers.
The good news is that sending automated abandoned cart emails is an extremely effective way to bring shoppers back to your store to finish what they started, without a lot of effort on our part.
Why Use Privy's Abandoned Cart Emails?



Privy's Abandoned Cart Emails give you a second chance by reminding shoppers that they left something in their cart and giving them an easy way to come back. And by leveraging the power of Privy's list growth tools, you're reaching more people with your emails than ever before.
Set up in minutes: It takes less than 5 minutes to get your initial abandoned cart email set up on your Shopify store. Configure your settings, edit the default text, and begin sending.
Send abandoned cart emails to a bigger pool of recipients: Anyone who has filled out a Privy form on your website, like a welcome or exit pop up, is eligible to receive your abandoned cart emails, not only the shoppers who made it far enough into the checkout flow to enter their email address.
Trigger one or multiple abandoned cart emails: Bring shoppers back to complete their purchase by sending multiple abandoned cart emails in the hours and days since they left your store.

Incorporate unique coupon codes: Use single use codes with expiration dates in your emails that automatically sync with your Shopify and BigCommerce stores to drive urgency and action.


EASY TO CONFIGURE SETTINGS
Easily configure the sending rules for your abandoned cart emails. Choose a minimum value you want a recipient to have in their cart, how long its been since they abandoned your site, and click save. It's that easy.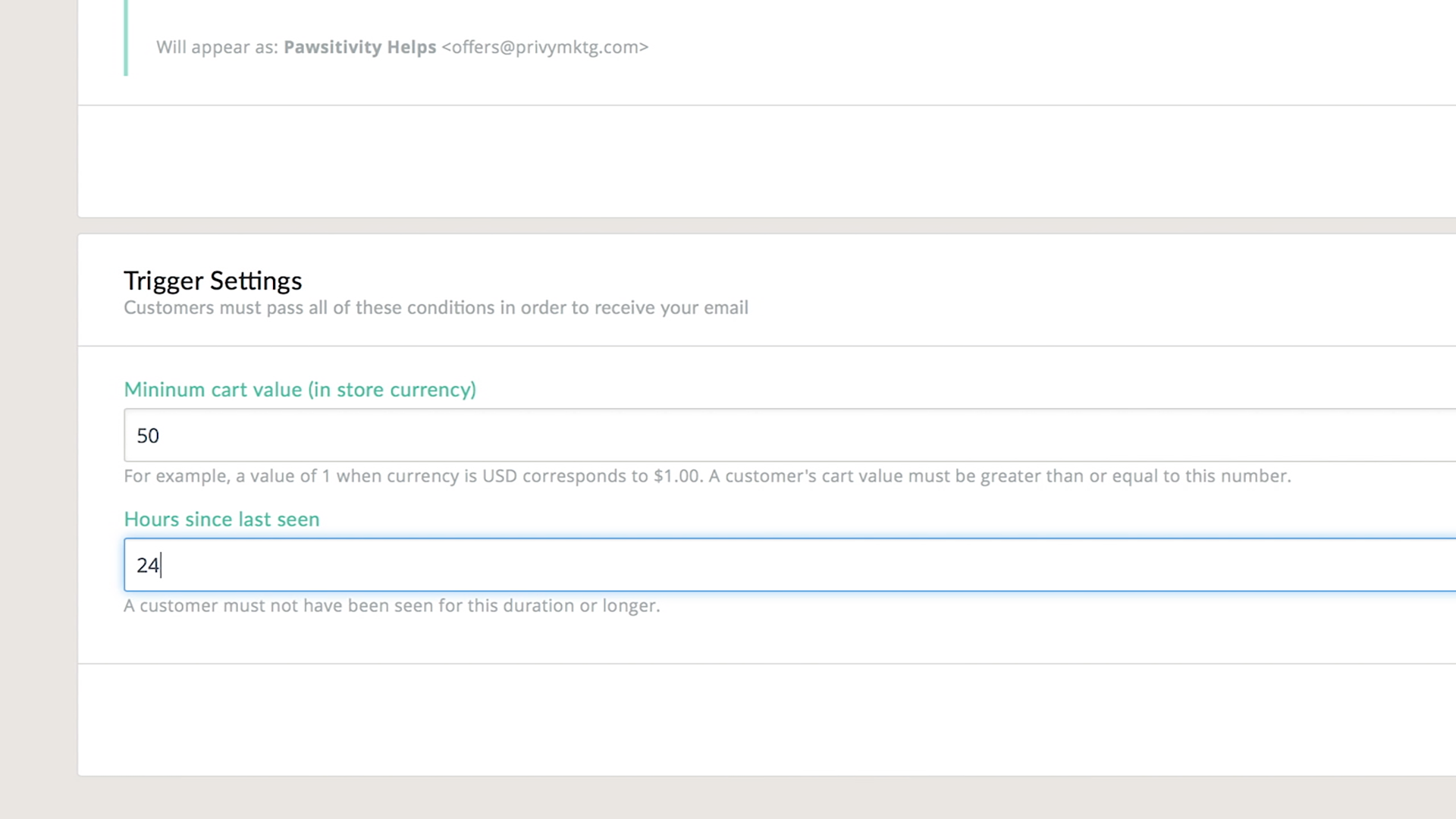 DRAG AND DROP EDITING
Unlike native checkout abandonment emails, with Privy you can completely control how your email looks with our drag and drop email editor. Add images, HTML, video, social links, buttons and more to make your cart abandonment emails align with your brand.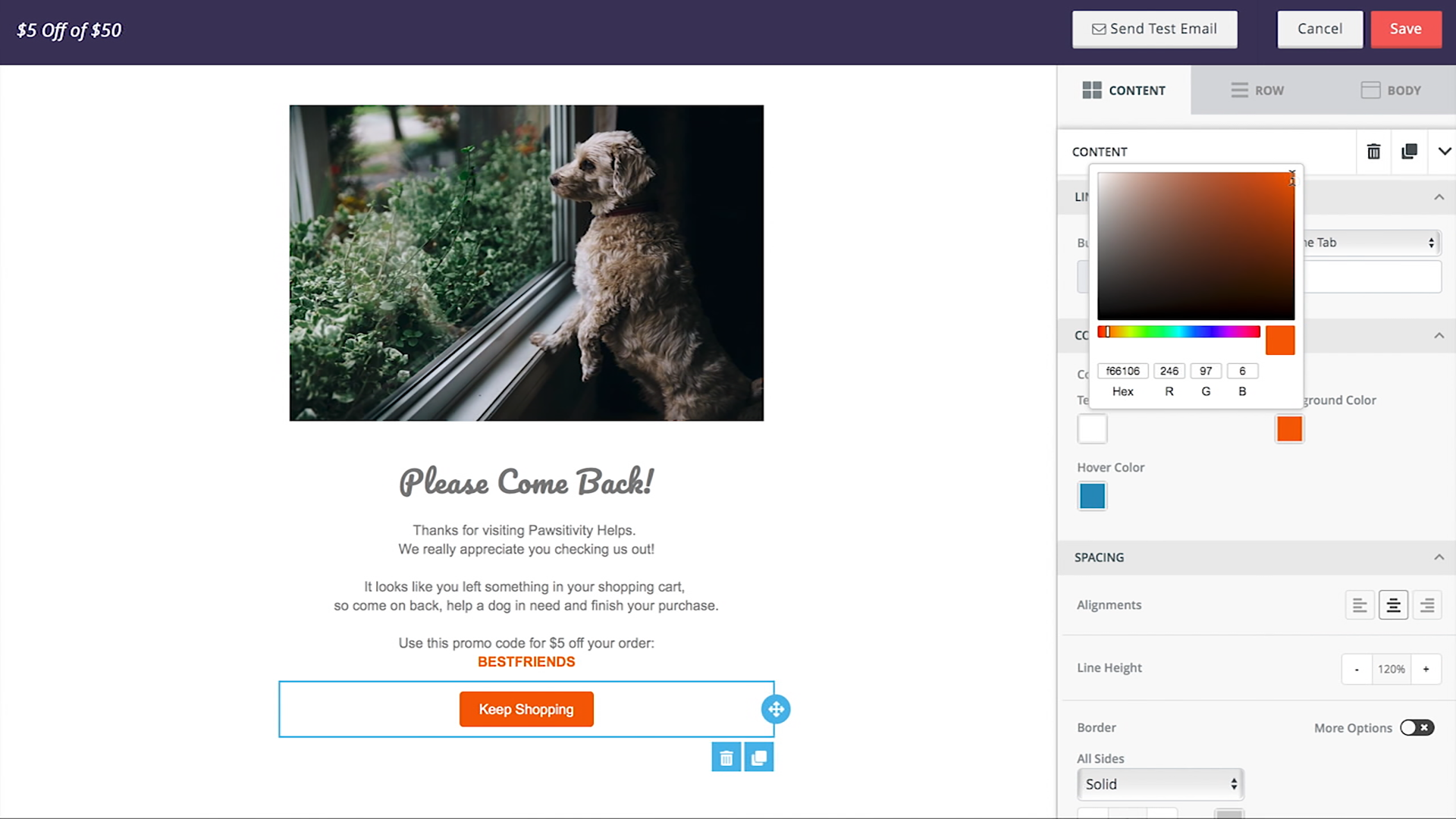 Shopify and BigCommerce Coupon Integrations
Create Unique and Master coupon codes that sync with your Shopify and BigCommerce stores and are automatically inserted into your abandoned cart emails, coupon reminders, and other automated emails.
RECOVERY FOCUSED REPORTING
For each abandoned cart email you have set up, you'll see how many emails were sent, how many recipients went on to make a purchase, and your cart recovery rate.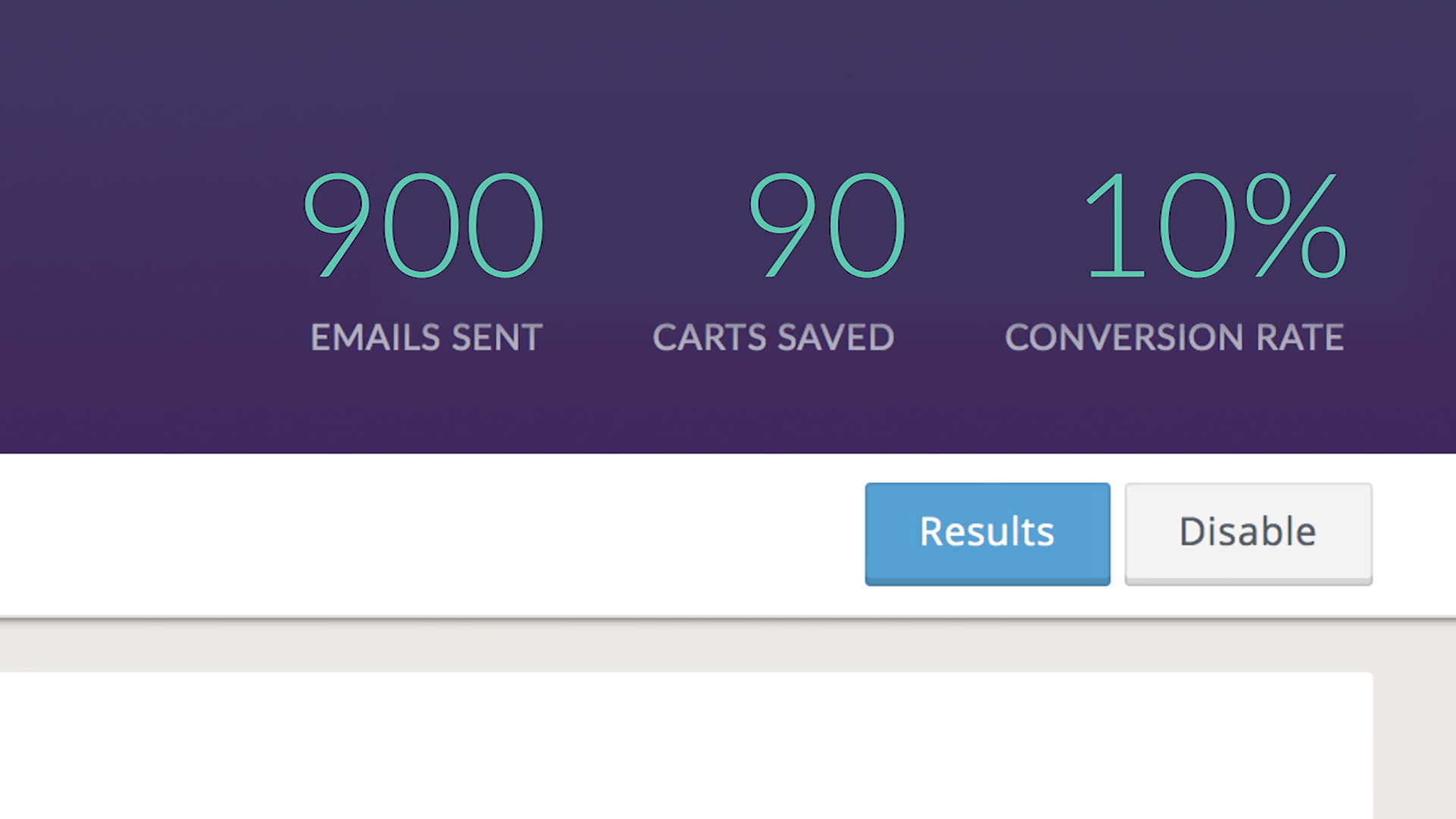 AFFORDABLE PRICING
Privy's Email Marketing plan for abandoned cart emails, order follow up emails, coupon reminders, welcome series, newsletters, and announcements begins at $10 month for your first 1000 contacts and $5/month for each additional 1000 mailable contacts in your Privy account. Learn more or create a free Privy account and add the Privy Email plan.