Meet Our Team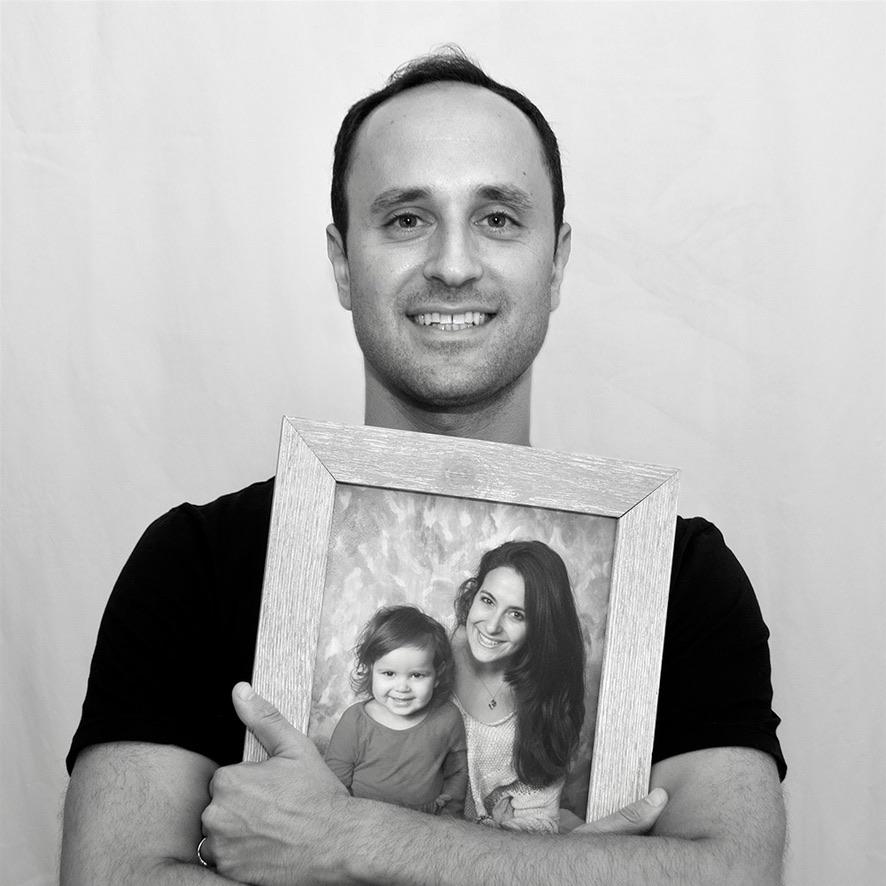 BEN JABBAWY | CEO & FOUNDER
Go getter and ecommerce extraordinaire Ben Jabbawy is the founder and CEO of Privy. His passion for entrepreneurship has helped him empower and inspire hundreds of thousands of small to medium sized business for nearly a decade and he's not stopping now!
MARKETING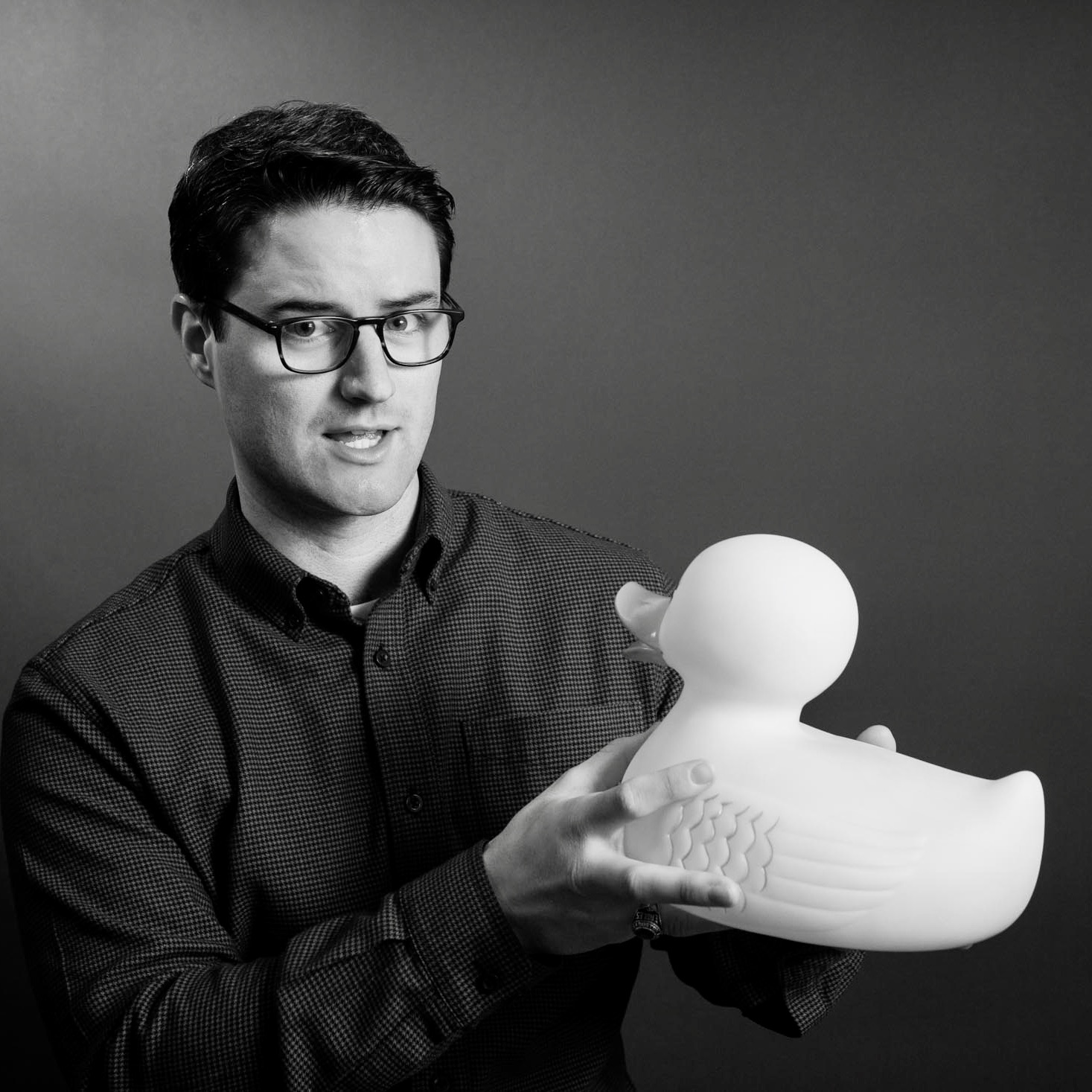 DAN MURPHY | VP OF MARKETING
Dan is a B2B marketing leader with over 7 years of experience helping SaaS startups grow. Before joining Privy, Dan was the Director of Product Marketing at Drift. He's also worked in demand generation, brand marketing and marketing ops. Dan loves to geek out over marketing strategies and technology. He co-authored "This Won't Scale" with Privy's CMO, Dave Gerhardt at their previous company.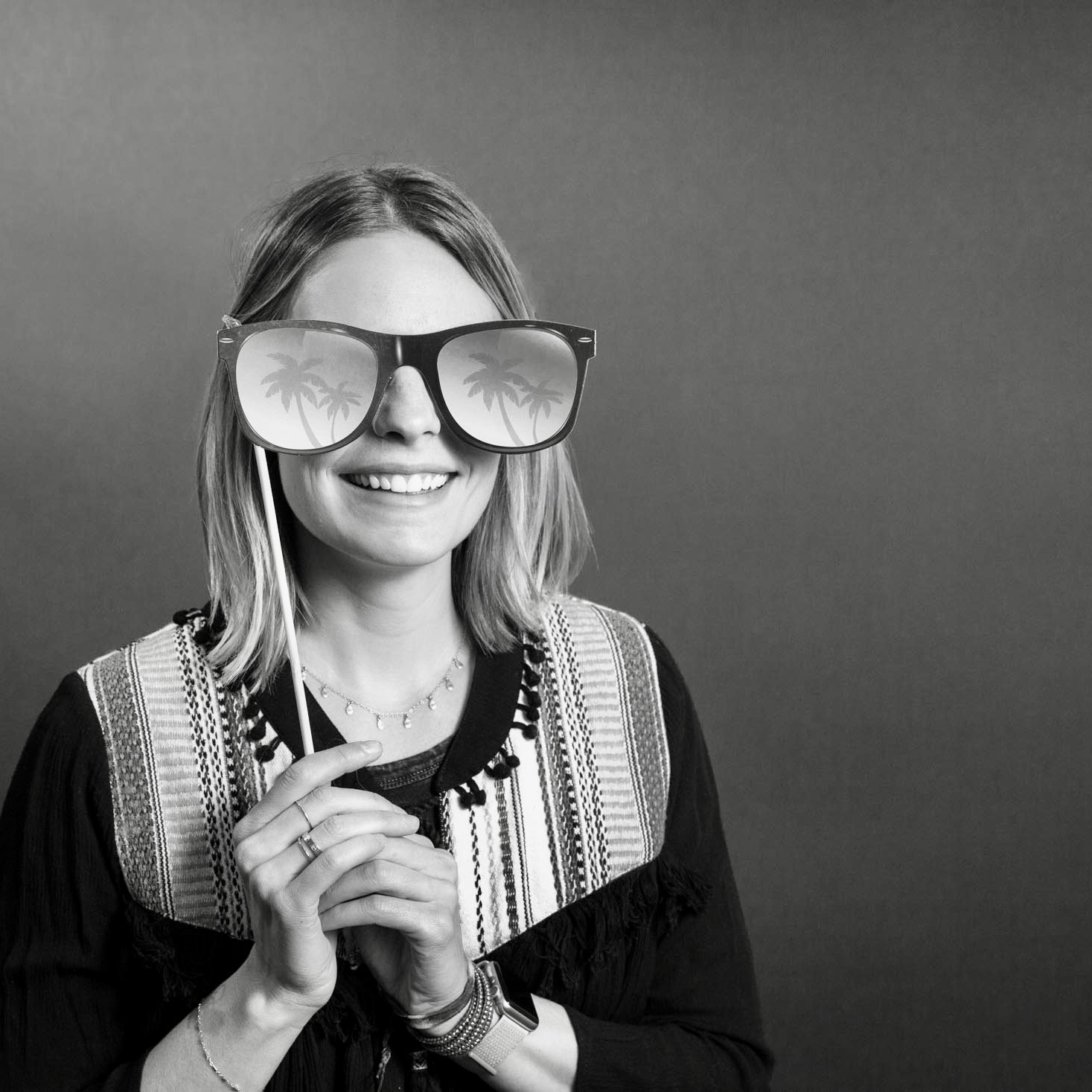 Lauren Hall | Content Marketing Manager
Lauren joins the Privy team from OpenView, a Boston-based VC firm. She loves everything brand-related and is pumped to be working behind the scenes on Privy's first-ever podcast, The Ecommerce Marketing Show, and all things content. On the weekends, you can find her outside with her pup, Monster, or bouncing between her two favorite places, Arizona and Vermont.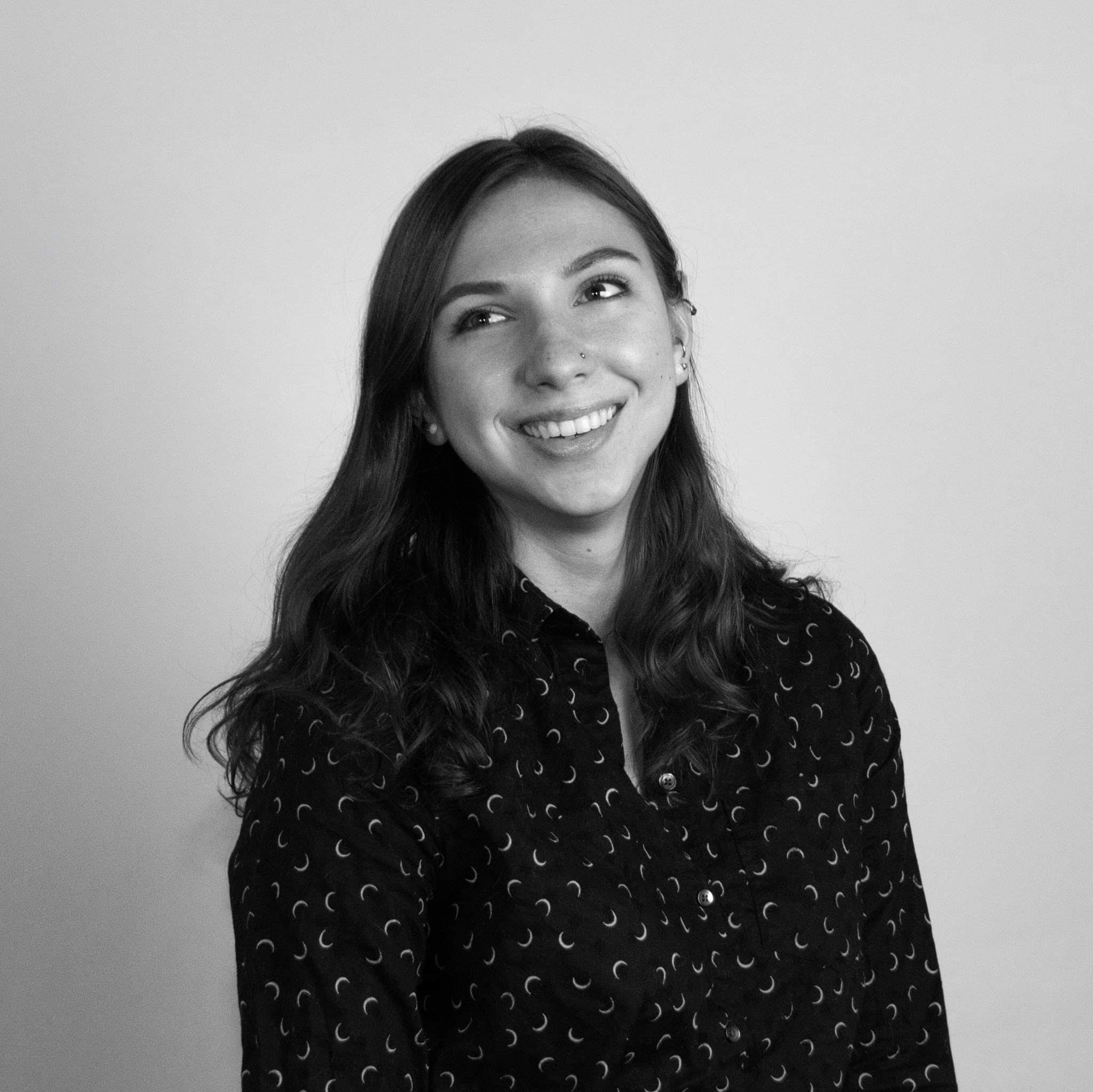 Anna Smith | Brand Design Specialist
Anna joins the Privy Marketing team straight out of Northeastern University, where she had co-ops at the Wilbur Theater, Dana-Farber Cancer Institute, and OpenView. When she's not designing, she's probably painting or doing anything that involves live music, food, or best-case scenario, both.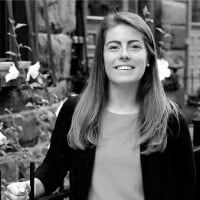 KRISTINA SIMONSON | Director of Marketing, Demand Generation
Kristina is a data driven marketer that's passionate about growth marketing that drives business results. Prior to joining Privy, Kristina managed lead acquisition at WordStream, a B2B SaaS based company. Outside of work, you can find Kristina traveling, spending time with her niece or training for her next marathon.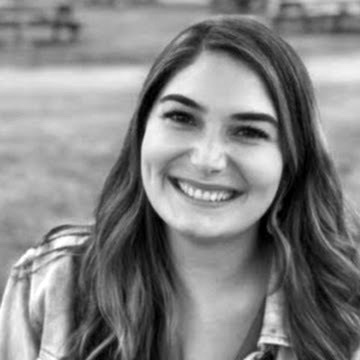 Jess Iocca | Product Marketing Manager
Jess joins Privy after completing her MBA at Boston University, where she specialized in marketing and social impact. She loves introducing her family and friends to small businesses and emerging brands, and is thrilled to put that passion to work at Privy. Outside of work, you can find Jess organizing her virtual book club and exploring new restaurants. Jess lives in Boston with her husband and their cat, Phoebe.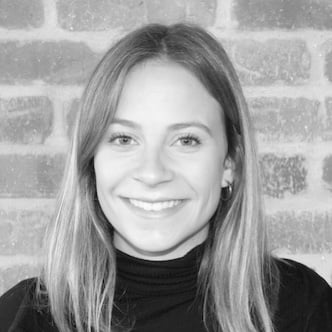 Charlotte Hardin | Marketing Manager (Demand Gen)
Charlotte is a Boston-made marketer with a background in email automation, operations, and demand generation. Outside of work you can find her cooking, taking pics of her dog, Jolene, or drinking a hot beverage, any time of year.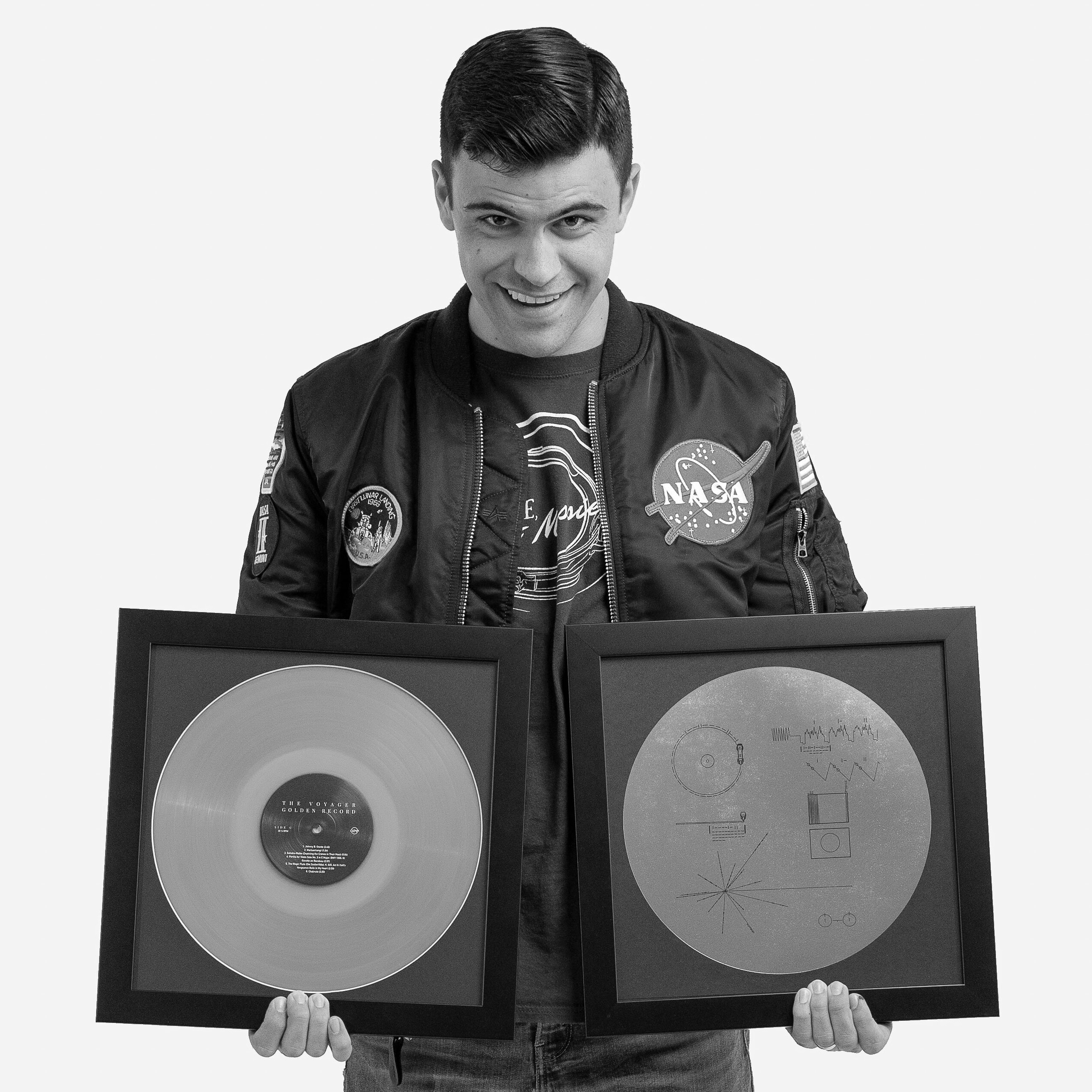 Tony DiBernardo | Customer Education Manager
Tony is a husband, father, and overall obsessive learner. He loves learning instruments, new languages and skills, playing video games, exercising, and spending time with friends. But his main hobby is science communication, where he breaks down complex concepts regarding space travel and astrophysics to be understood by the general public. Check out his Youtube channel, Space, But Messier!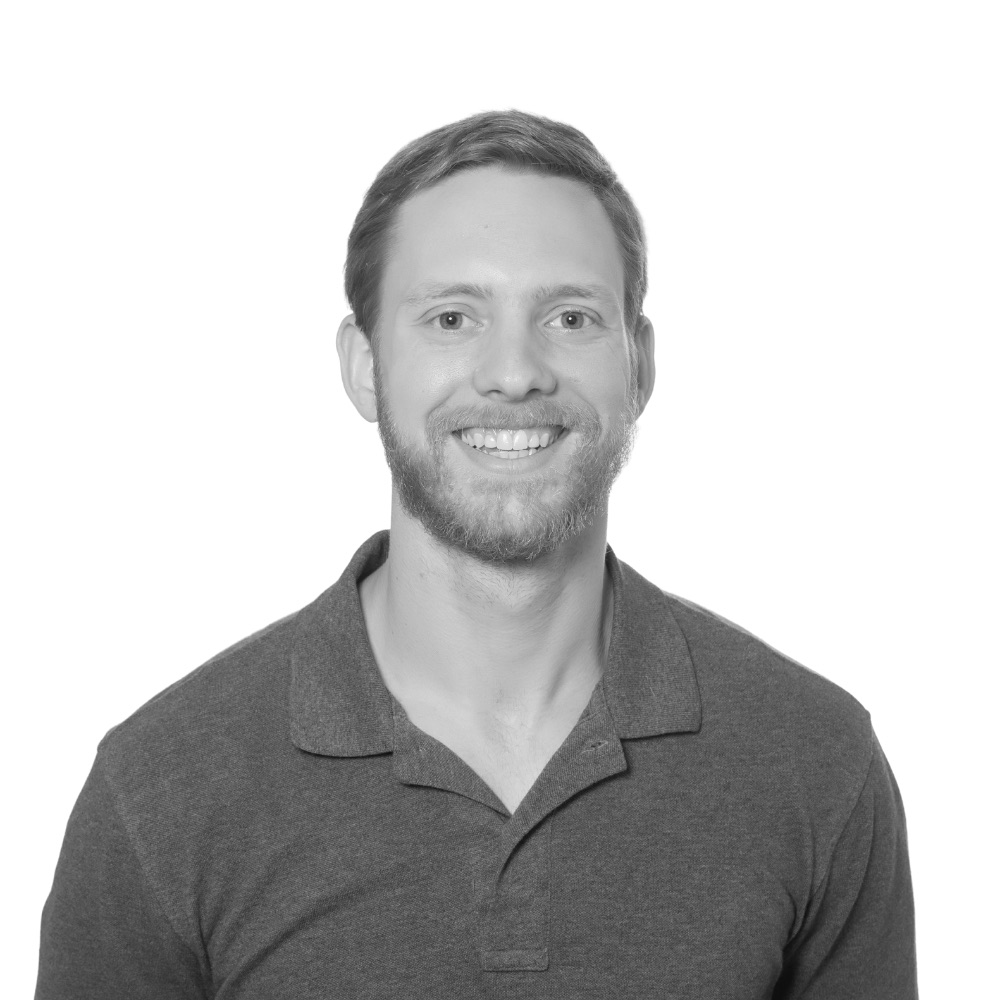 Devin Pickell | Growth Marketing Manager
Devin is a Growth Marketing Manager, finding innovative and exciting ways to grow the Privy brand on Shopify, Google, email, and other inbound channels. He's formerly led growth at Nextiva and led content strategy at G2.com. When he's not working, he's probably trying to convince people why they need to move to Chicago. It hasn't worked on us all yet, but he's still hopeful.
ENGINEERING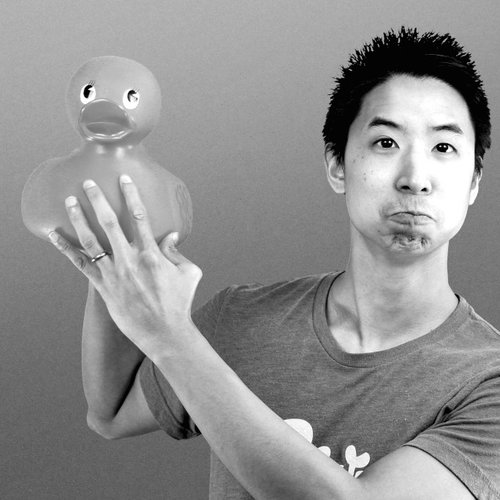 PETER CAI | VP of Engineering
Before Privy, Peter spent several years at Microsoft near the head-quarters of the defeated Seattle Seahawks. Peter also worked in several small startups including Localocracy (acquired by Huffington Post) and a local online music sharing platform. In his spare time, Peter enjoys commuting to work and catching up with local politicians on Beacon HIll. He's a Boston native and Ruby on Rails guru.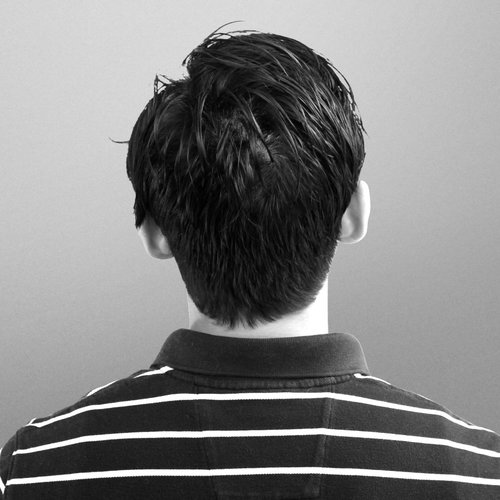 PATRICK MCLAREN

|

Engineering Manager
Currently repping Privy in the land down under, Patrick originally came to the US to study mathematics (you know, before boomeranging back to Australia). He is a passionate startup enthusiast, first dabbling in a business of his own at the age of 16, and most recently Memoread, a smarter flashcard app. Patrick also takes graduate studies in International Relations at Harvard Extension.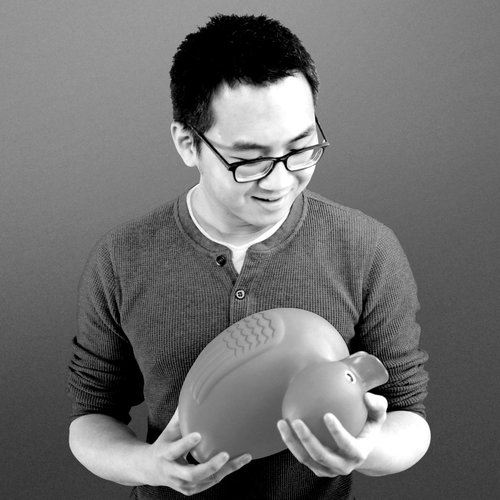 MIKE CHU | SENIOR SOFTWARE ENGINEER

Mike is bringing his most recent experience from Netra + Bookity to the table. But don't be fooled, Mike may be fluent with the Mean JS stack, but he's really a nice, approachable guy.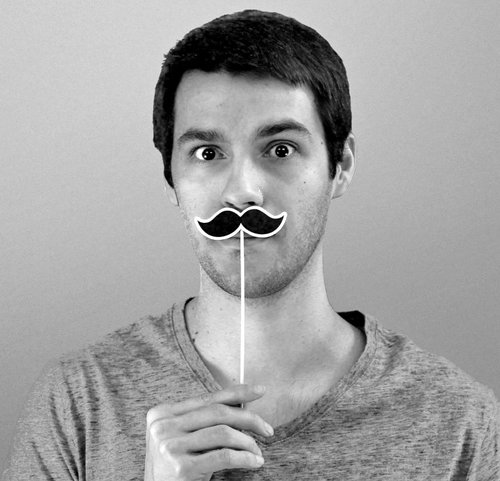 JOHN CAREAGA | PRINCIPAL ENGINEERING LEAD
Originally from the Philadelphia area, John has since moved to Boston and is a true computer science rockstar. He graduated BU Cum Laude and has a wide range of programming experience in categories ranging from medical devices to wearables. A multi-linguist who can speak English, French, and Spanish, John will also moonlight as our head of international expansion.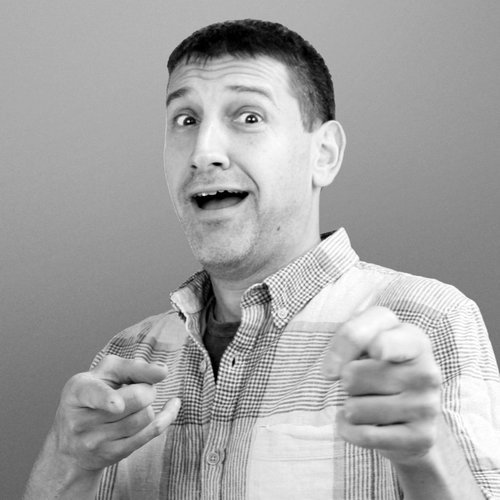 JEFF JOHNSON

| SENIOR PRINCIPAL ARCHITECT
Jeff is a recovering email junkie from Constant Contact, and most notably, founder of the world renowned start up event, Jeffmanity Insanity. As we venture deeper into integrations, contacts, email and perhaps our own API, there's no doubt Jeff will bring a ton to the table.
ALLINA DOLOR | SENIOR SOFTWARE ENGINEER

Allina joined the Privy engineering team in her first job after studying computer science. But don't let that fool you, with experience working at Macy's and Target, she understands consumer retail first hand. She'll lean on that background, her extensive training in martial arts, and a passion for #girlswhocode to help us build innovative software products for ecommerce business around the world.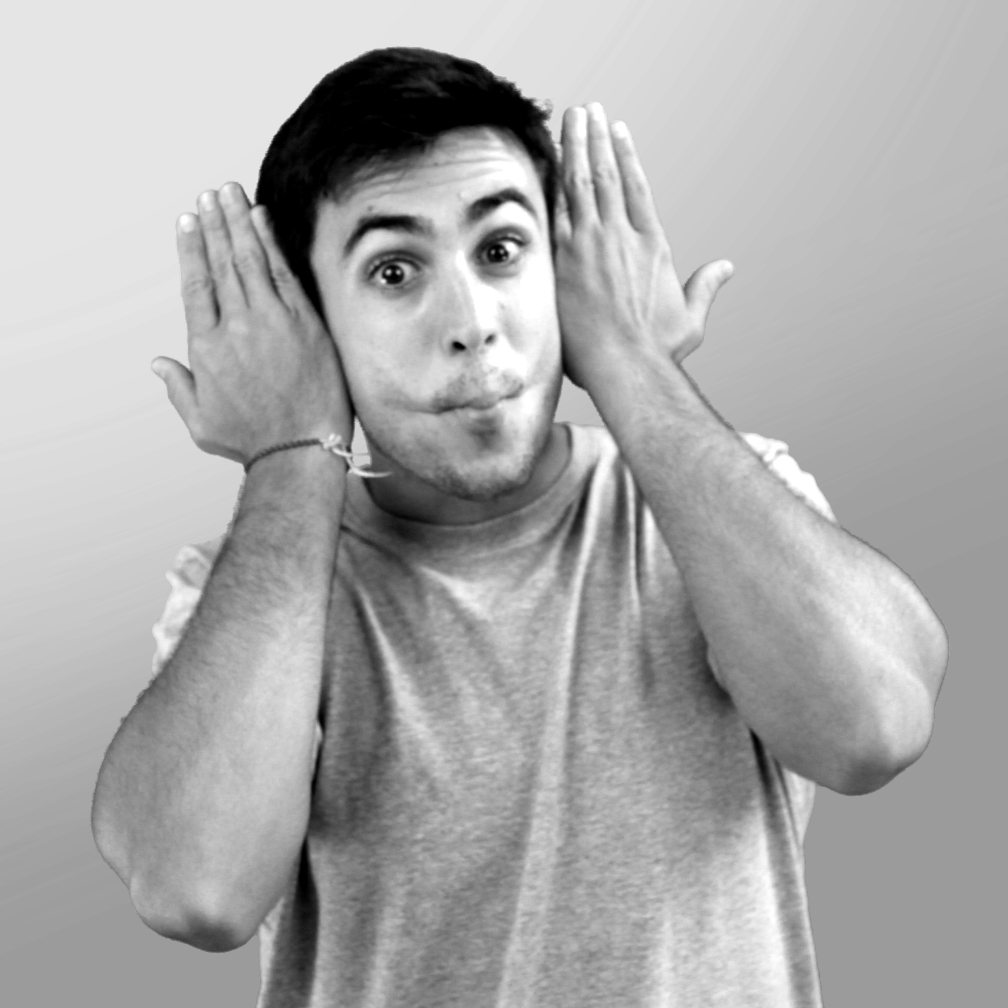 IGNACIO OJANGUREN | SOFTWARE ENGINEER II
Hailing from Madrid, Ignacio joins the Privy engineering team with a background in computer science, and a Ph.D. in surfing. Thanks to his family in Northern Spain for sending him on loan to join the team here in Boston. Ignacio is going to work directly with our customers and support team to build new features, resolve issues faster, and help the platform scale.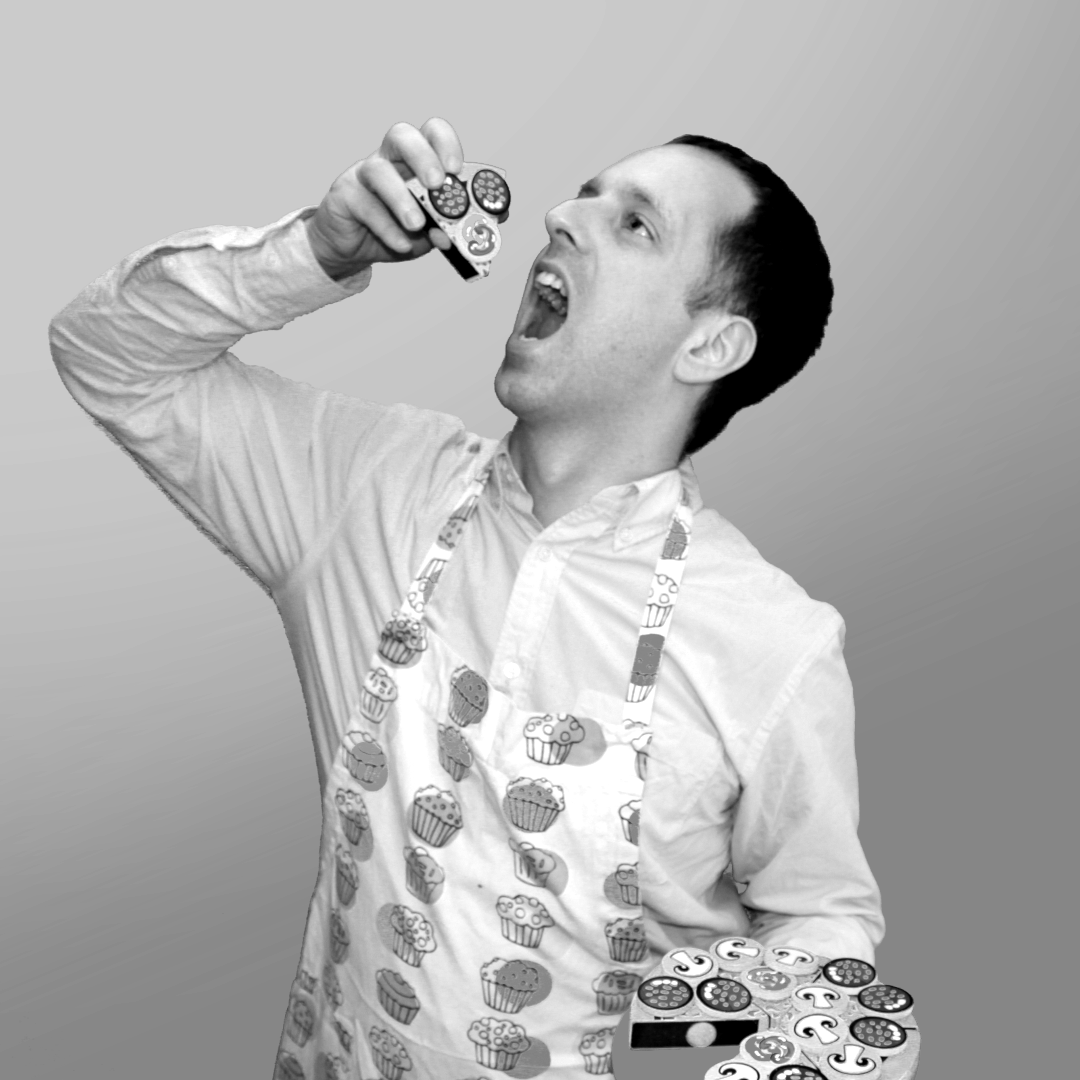 ANTHONY MANGANO | SENIOR SOFTWARE ENGINEER
Anthony began coding as a hobby while teaching English abroad in South Korea. Since then, he has worked for several companies on a wide variety of web development projects, and brings over four years of experience to the Privy engineering team. Outside of work, Anthony enjoys spending time with his family, baking bread/pizza, traveling, reading, and playing video games.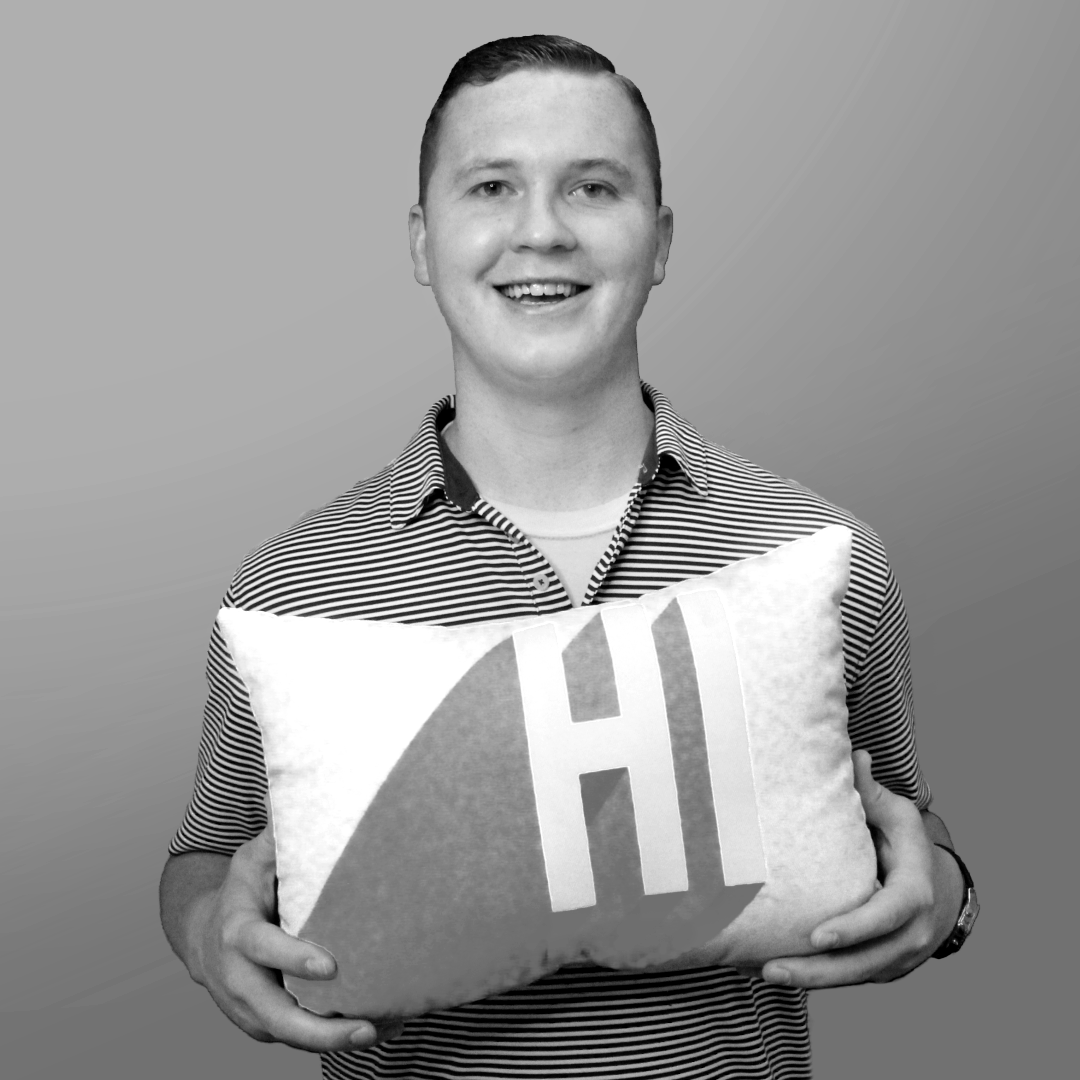 MIKE MCGRATH | SENIOR SOFTWARE ENGINEER
Mike joins the Privy team from HapYak Interactive Video where he led several custom integrations for HapYak's enterprise customer base. Prior to HapYak, Mike worked as a real estate agent, freelance web developer and a short lived Product Design Engineer at an early stage Real Estate tech startup. When Mike's not coding or tinkering with new technologies, he enjoys spending time with family, hiking and going on weekend getaways.
Lucas Salvatore | Senior Engineering Lead
Lucas recently moved to Boston from Southwest Florida, where he spent time working remotely for startups Float and Estimize. His passion for building user interfaces led him to launch React courses on Udemy, teaching thousands of students around the world to code. Fueled by espresso, Lucas is excited to bring his experience to the Privy team as a Senior Software Engineer!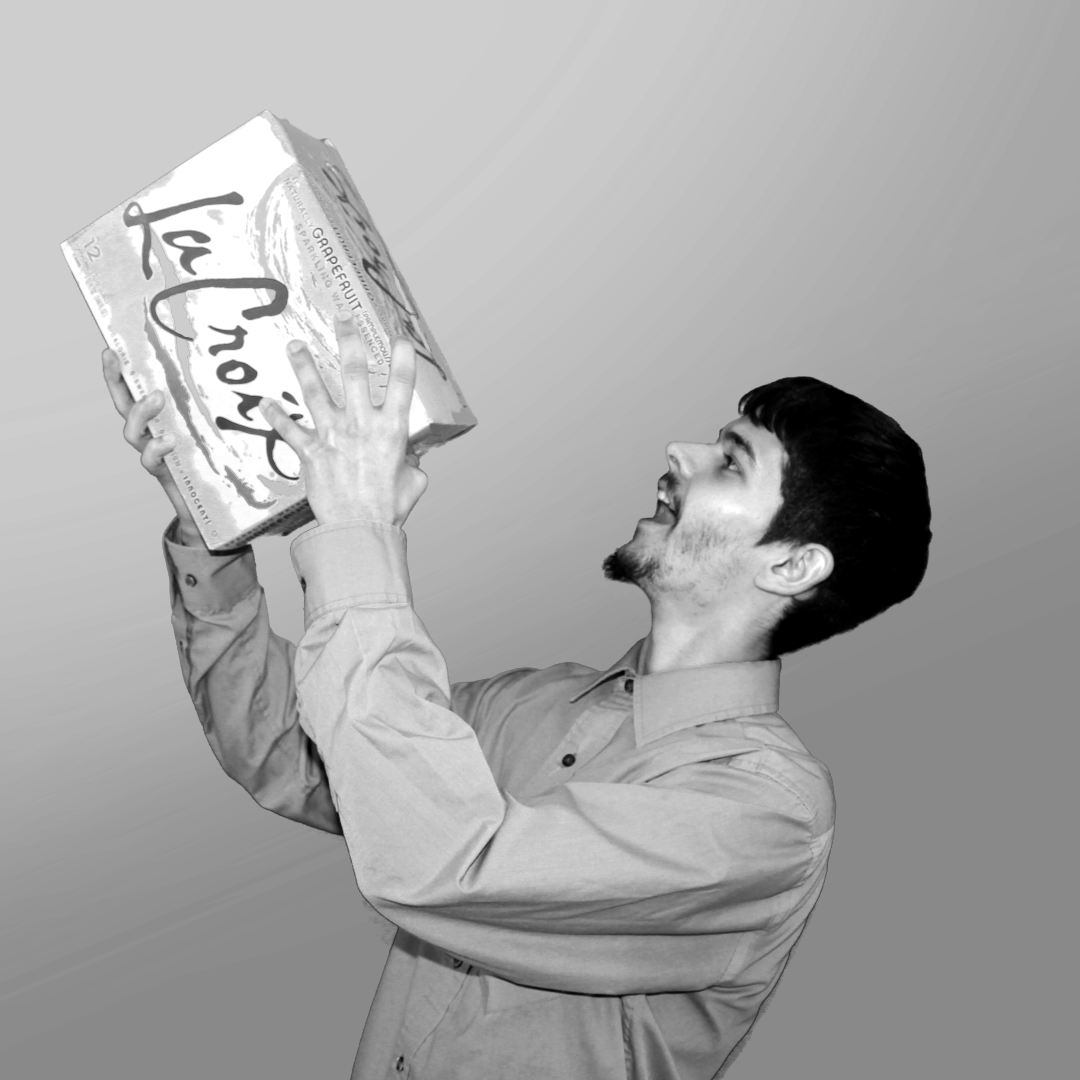 ANDREW HOUSE | SOFTWARE ENGINEER
Andrew joined us from Constant Contact, where he put his support chops to work helping thousands of small businesses. He worked his way up on our Support team as a Technical Escalation Specialist, and then taught himself how to code. In his spare time, Andy literally builds computers, so there's no doubt he'll be an incredible addition to our Engineering team.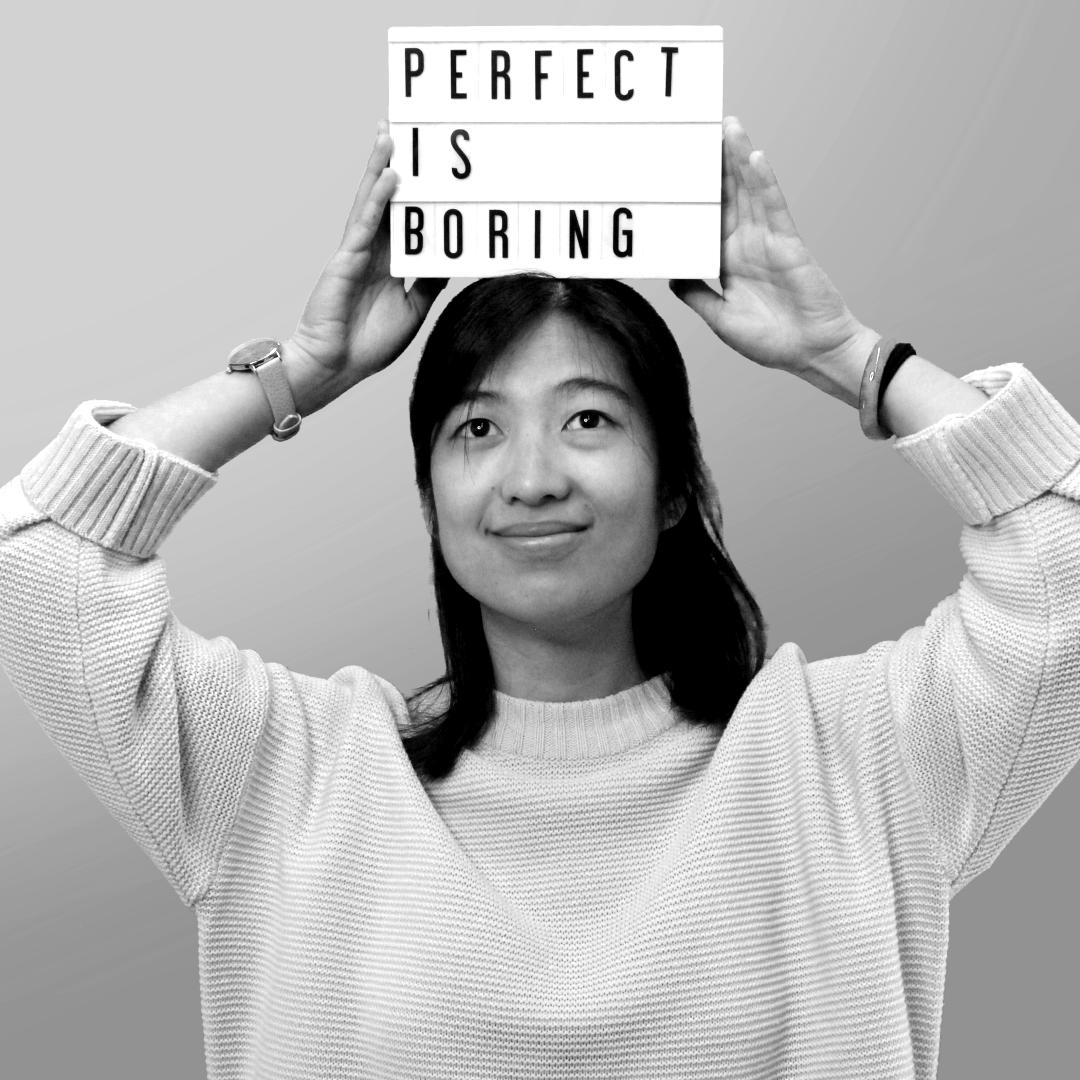 Audrey Lee | Software Engineer II
Audrey is a recent graduate of Williams College where she studied Computer Science and Political Science. Besides English, she is fluent in French, Mandarin Chinese and conversational in Spanish, so in addition to writing code, she acts as Privy's unofficial translator. Outside of work her biggest passions are travel and food (check out her blog), whether that is cooking, baking, or exploring new restaurants.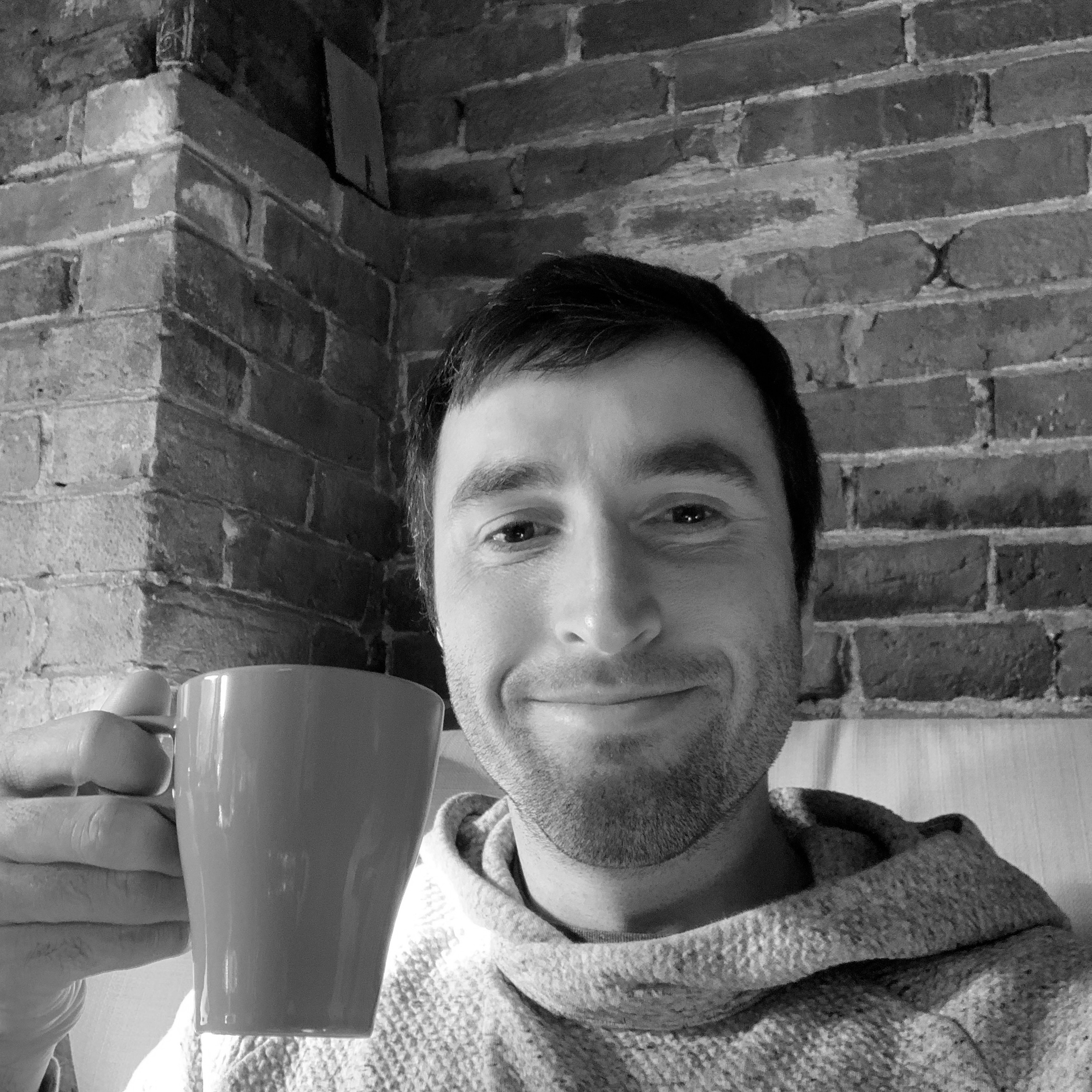 Nick

Leoutsakos

| Senior Software Engineer
Nick is joining Privy after working for HapYak Interactive Video for 6 years where he got to work on interesting projects like 360 interactive video and an automated video translation pipeline. He mixes business with pleasure, and when he's not coding for work, he might be coding for video games. He's also a Privy artist-in-residence and can be found painting, woodworking, or habitually overwatering his plants.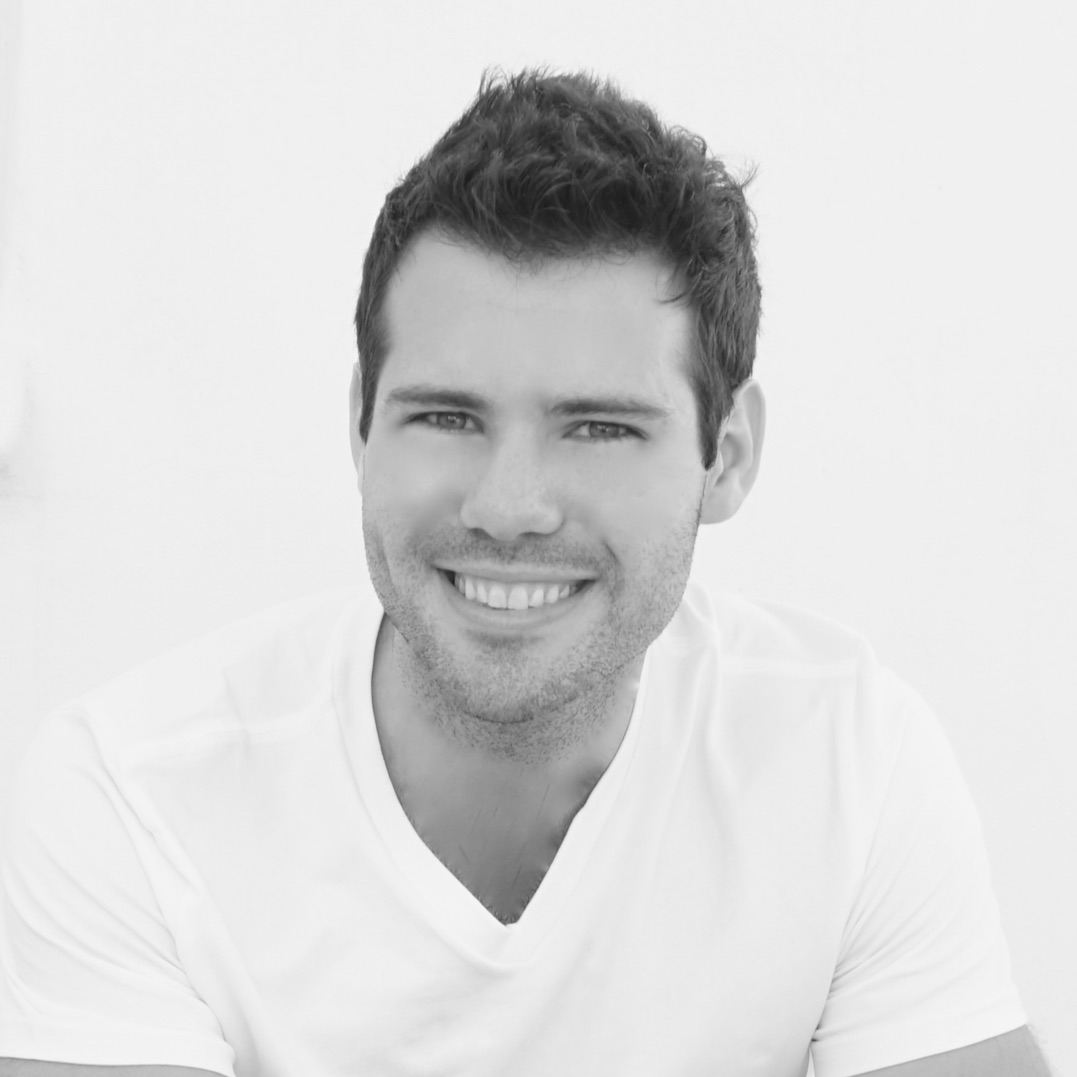 Dave Mullins | SOFTWARE ENGINEER

David is joining the Privy Engineering team after working at HapYak with Mike and other Dave, where he assisted in the build out of their interactive video portal. Outside of work you can find him battling ski mountains or scuba diving in search of sea monsters. He hasn't found Nessie yet, but he's remaining hopeful.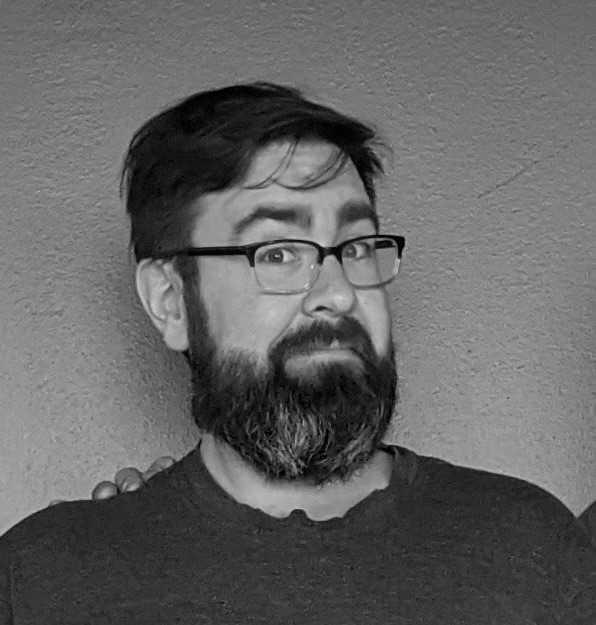 Josh Gan | Principal Software Architect
Josh has been part of the Boston startup scene for 10 years (including a stint as a Privy OG, way back when). He most recently spent 5 years at Google, but he couldn't stay away from us too long. We can't wait to see what lessons and perspectives he brings back to Privy!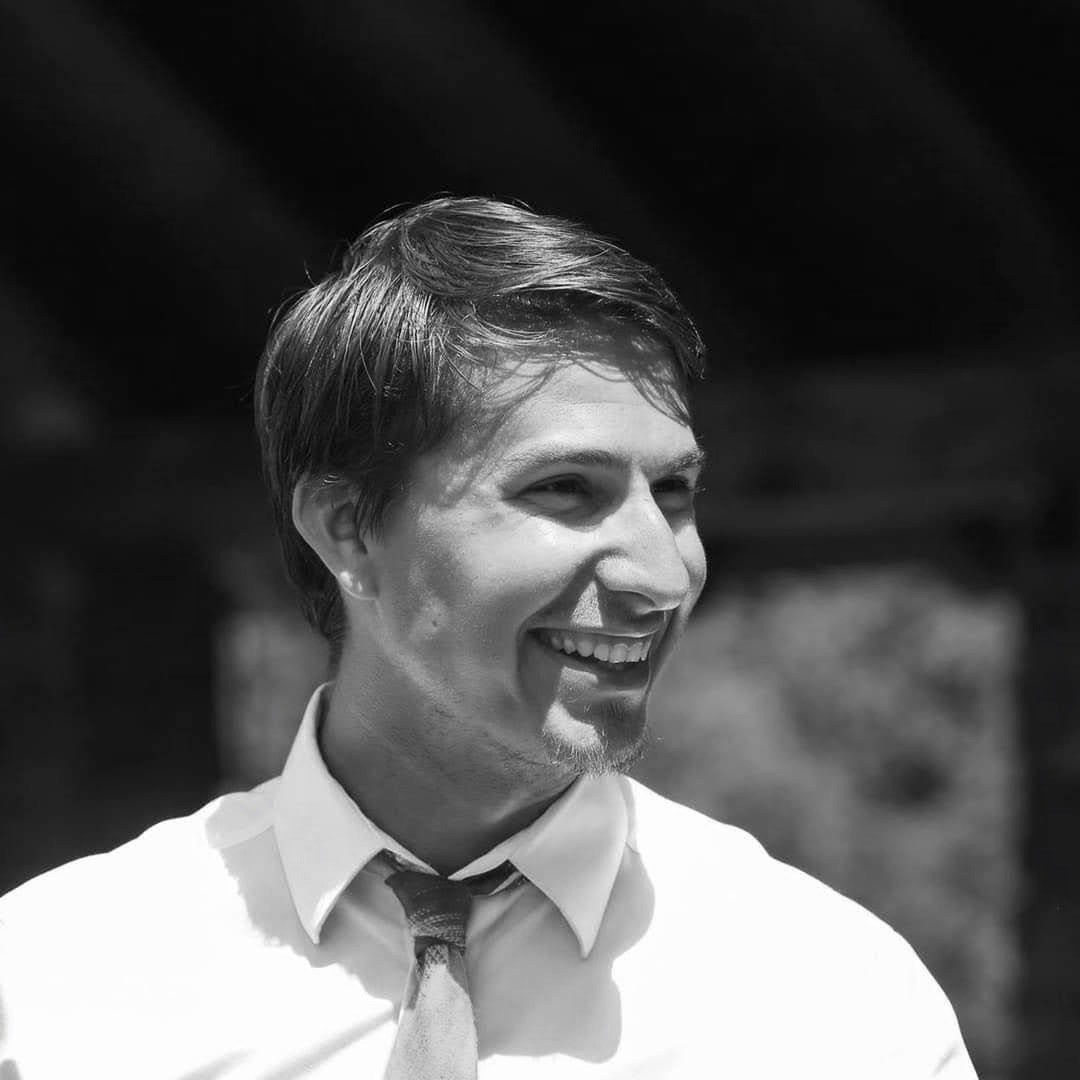 Will Fallows | Senior Frontend Engineer
Will is a Software Engineer by day, home-brewer by night. With over 10 years of experience in various industries, from working on educational games for the United Nations, to building Lord of the Rings Online, to managing a fast product ecommerce catalog for Vistaprint, Will is a true Renaissance Man.
SALES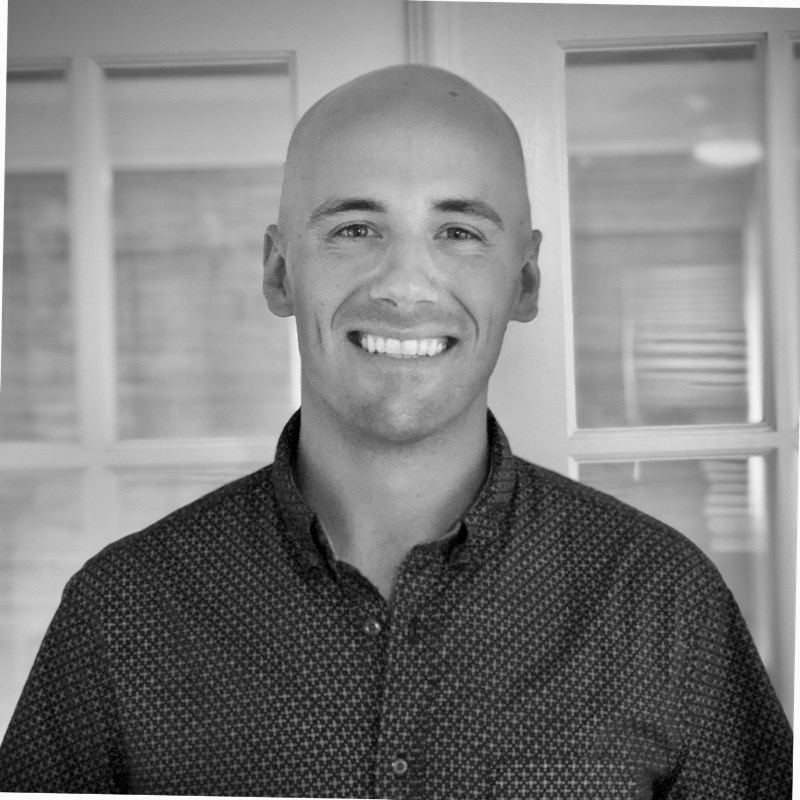 Ryan Pinkham | SVP of Revenue Operations
Ryan is a B2B marketing leader, with a passion for helping scale product-led SaaS businesses. Prior to joining Privy, Ryan led demand generation efforts for 10+ different software products at SmartBear Software. He started his career at Constant Contact, where he helped grow their small business marketing blog from the ground up and educated hundreds of thousands of small businesses on how to increase sales with email marketing.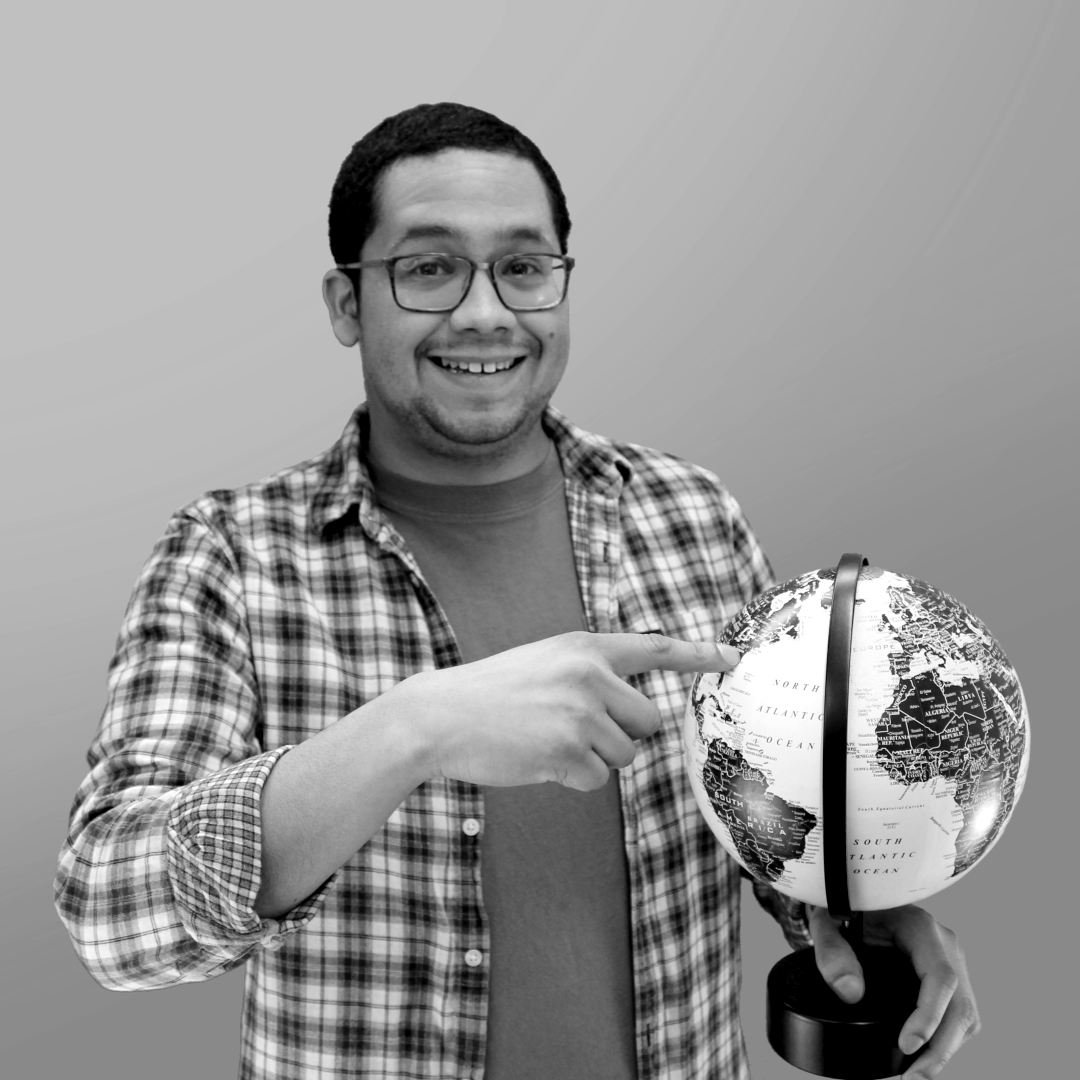 IAN MARTINS | Director of Sales
Having spent time at multiple startups in the Boston area, Ian is super excited to work with ecommerce businesses small and large. Outside of consulting with our customers, you can find Ian at a local concert, brewery, or walking his new bernedoodle pup Monty!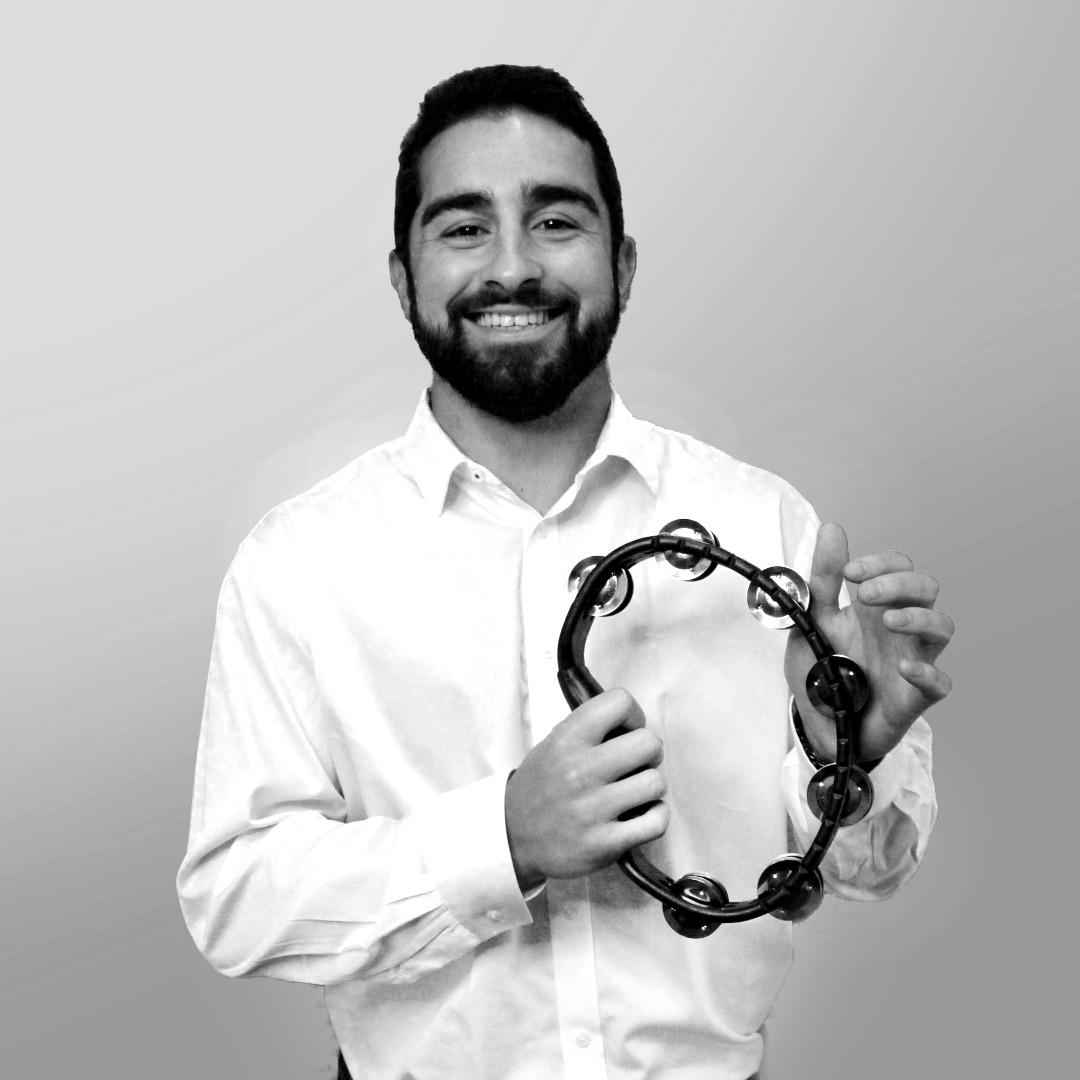 Alex Manwaring | Senior Manager of Sales
Alex joined us as Privy's first ever Inside Sales Rep Manager! Most recently, he held the same role at Mavenlink, where he started as their first BDR in the Boston office and worked his way up to BDR Team Lead, and then BDR Manager. He loves meeting new people and is always looking for new vacation spots to explore, restaurants to try, and bands to listen to. Fun fact: in his free time Alex serves as the "Tambourine Man" in the locally popular Steve Rondo band.
MIKE SPELLMAN | Sales Manager
Mike joined the Privy team as an Account Executive and now leads a team of reps. He comes to Privy as another Mavenlink alum where he'd held the same position. As a graduate of Penn State, he loves watching college football and cheering on his Nittany Lions. Outside of work you can find him in the gym or beating Alex in Madden.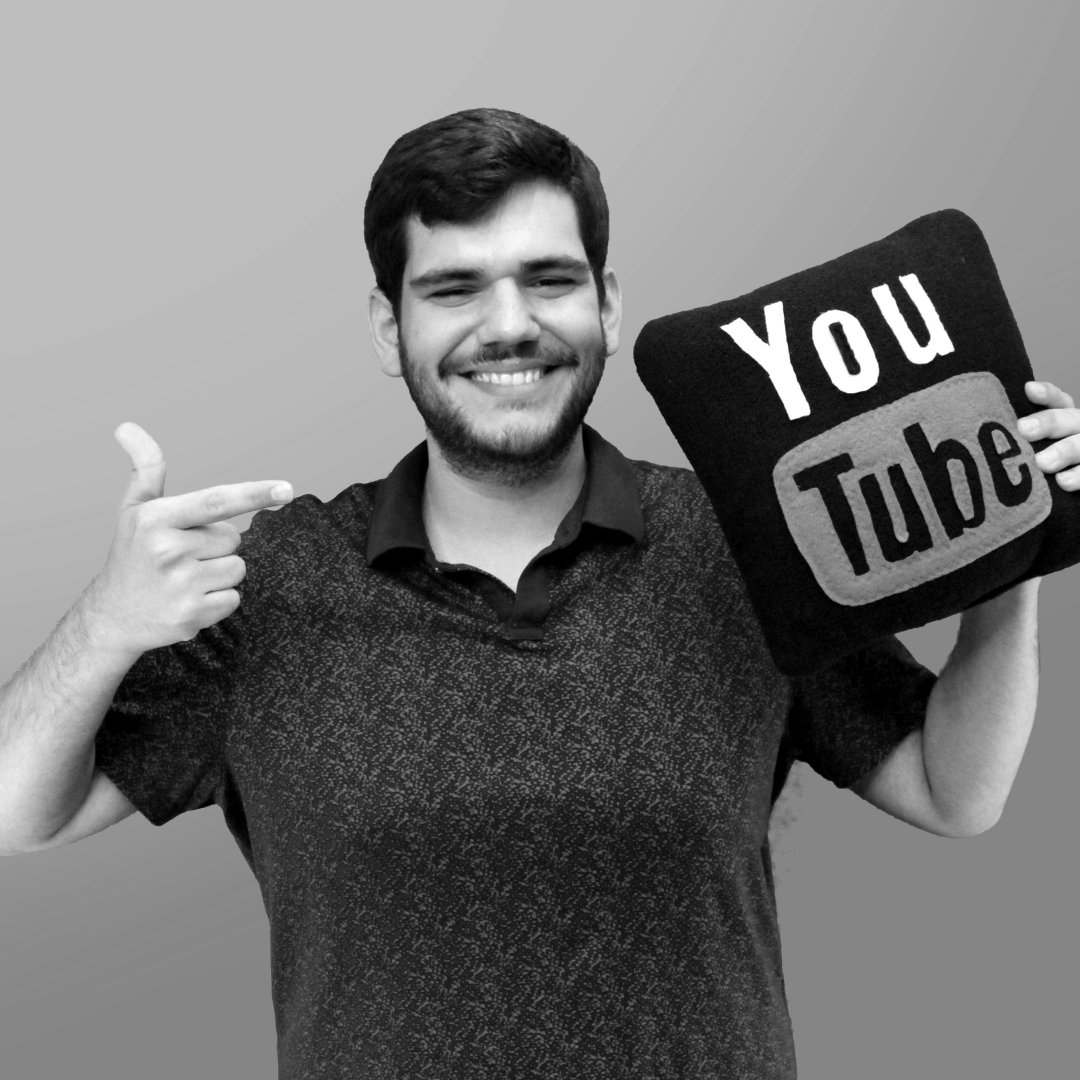 Will Sagliano | Senior Inside Sales Rep/Team Lead
Will is joining Privy as a BDR. He joins as another Placester Alum but worked last at Buildium. A Florida native Will moved up to Boston for school and to escape the humidity. Outside of work you can find him trying to eat everything in Chinatown, playing Fifa, or grabbing beer downtown with friends.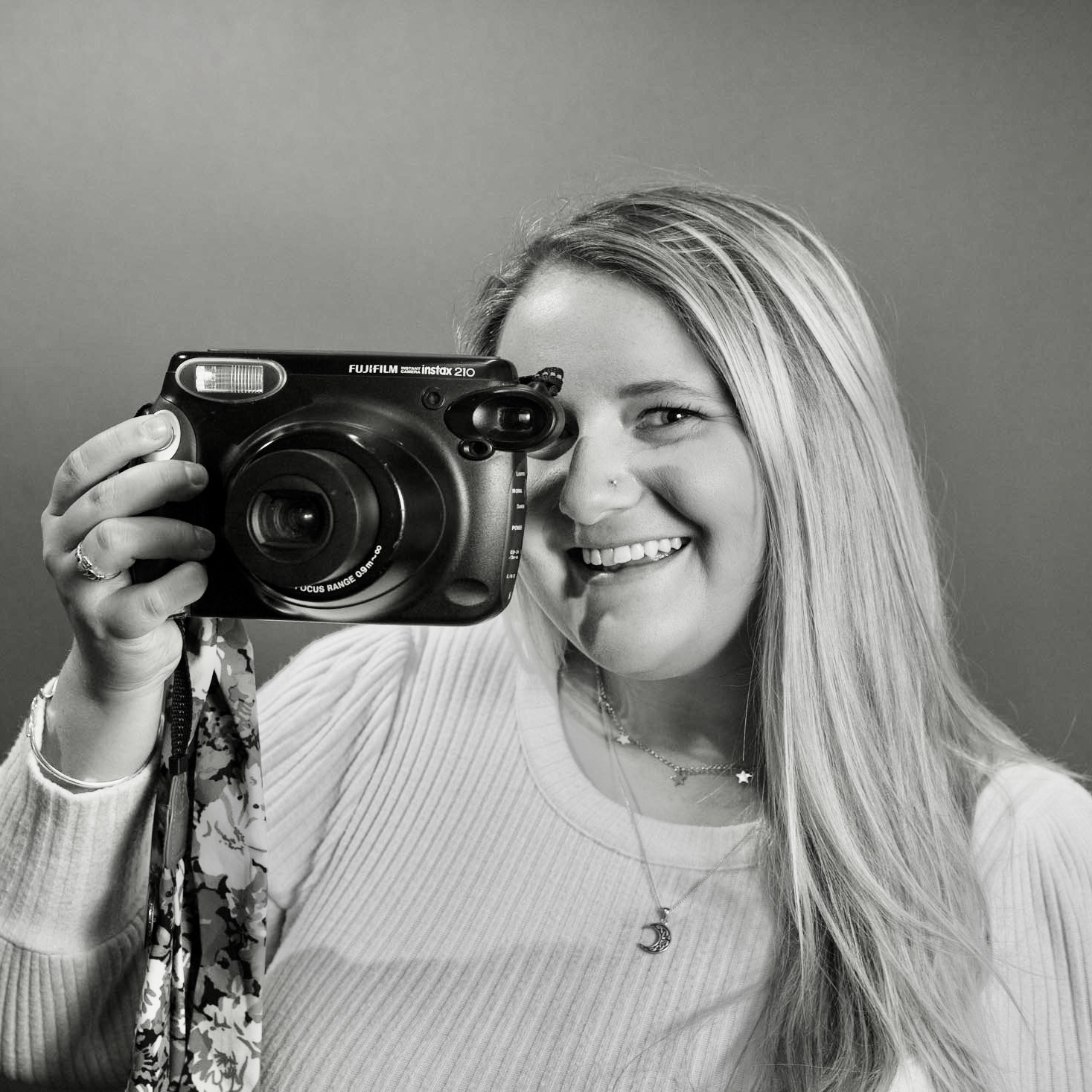 JULIANNA FUSCO | Account Executive
Julianna joined Privy as an Inside Sales Representative, coming over from 3Play Media. She is a born and raised Jersey girl, but after graduating from University of New Hampshire, she wasn't ready to leave New England just yet. Around Boston you can find her at local concerts, checking out new restaurants with friends, or hanging with her cat, Lola.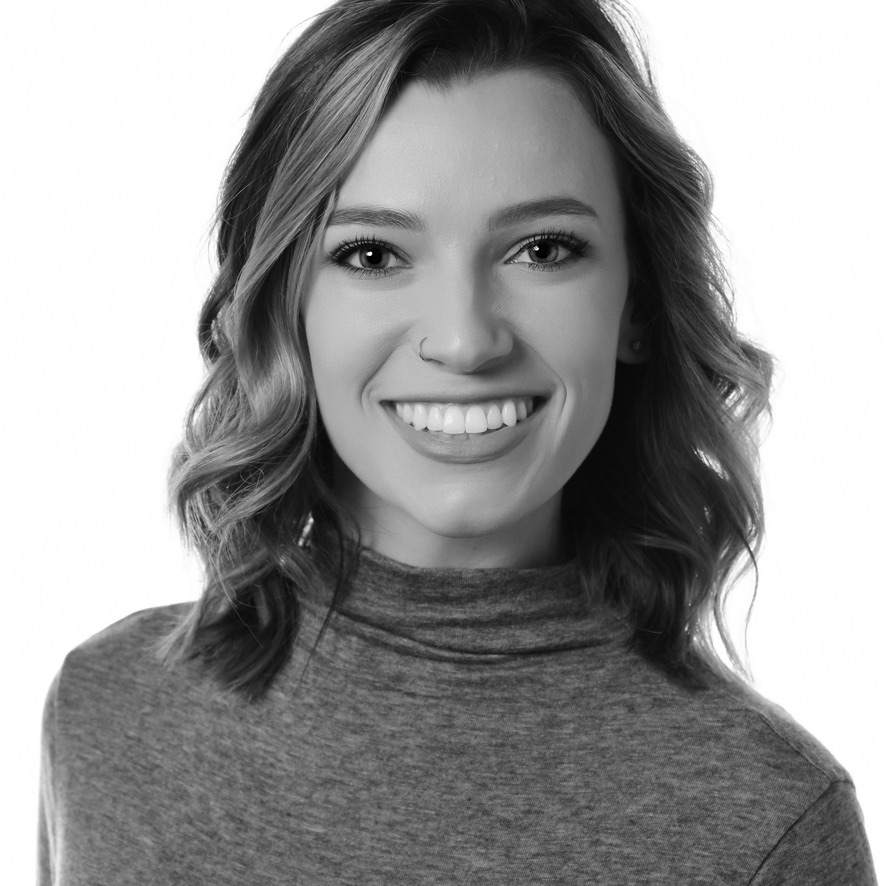 Emily Comer | Account Executive
Emily is joining the Sales team, repping Privy in the Midwest (in Iowa, specifically!) When she's not on a Zoom call, you can find her riding her bike through town or on a dog-friendly patio with her pup, Tiger. You may be wondering how we found Emily all the way in Iowa. Well, her friend and Privy teammate, Julianna, found her for us while they studied abroad together in Spain. Thanks, Julianna!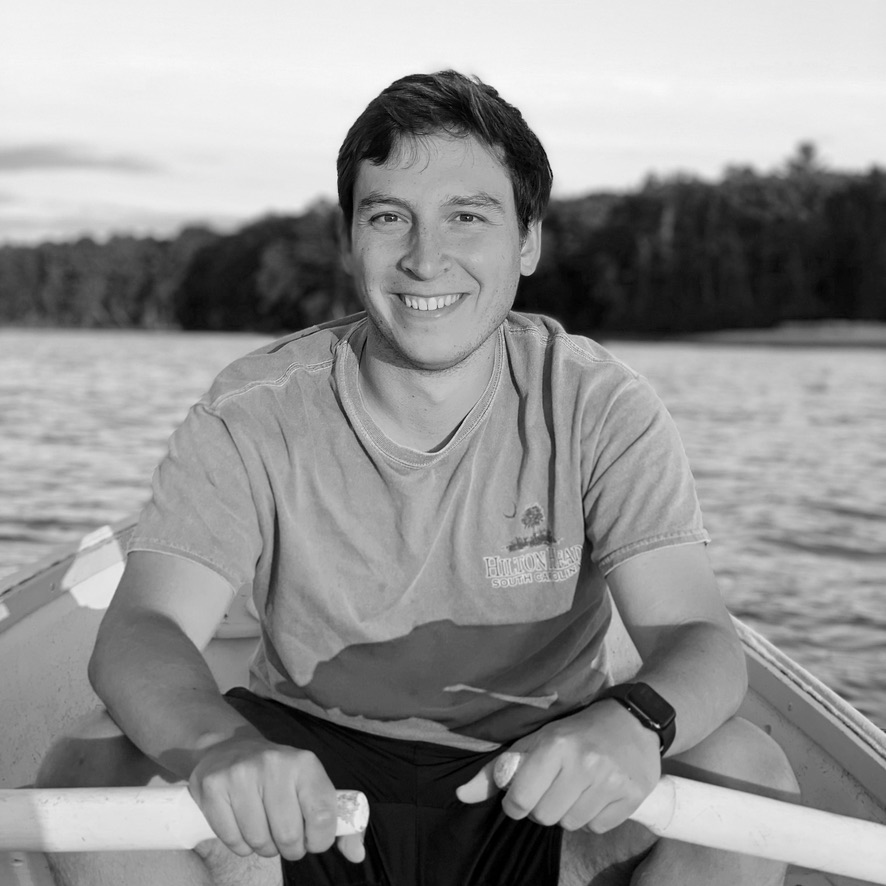 Sam Rotner | Account Executive
Sam joined Privy as an Inside Sales Representative after graduating from Trinity College. When he's not working, you can find Sam skiing in Maine, playing soccer or standing in line at a sausage cart outside of Fenway. He also loves catching a Red Sox game inside the park, but he's a little salty he can't get his hands on the student-priced tickets anymore.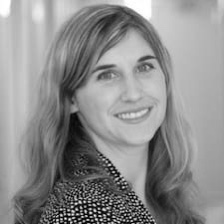 Hannah Dunn | Senior Inside Sales Representative
Hannah arrives at Privy with a background in higher education, but ready to take the plunge into her new career in software sales! When she's not working, she spends her free time going on hikes, riding her bike, and hanging out with her standard poodle, Roman Noodles.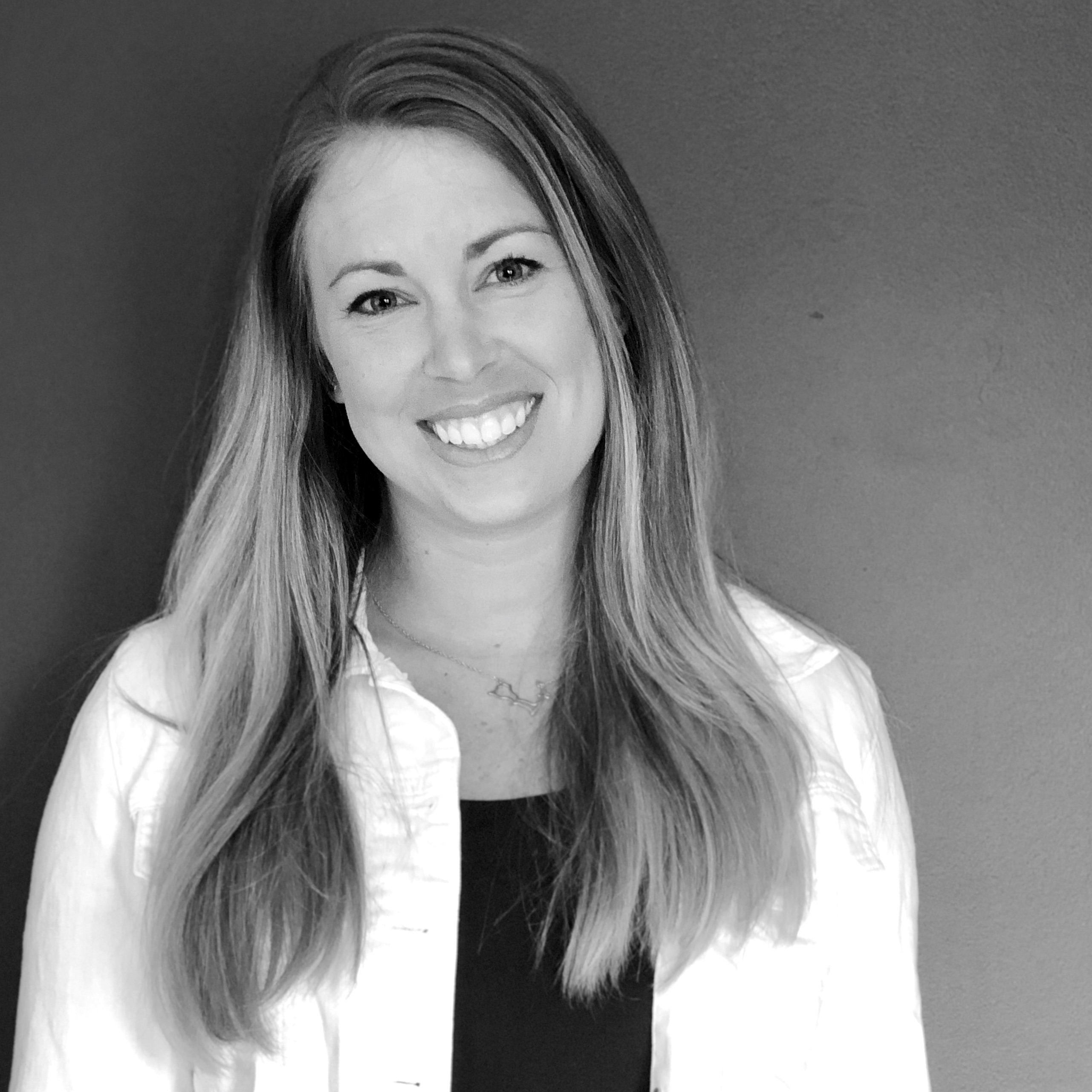 Melanie Graham | Inside Sales Representative
Melanie is joining the Privy team as an Inside Sales Representative, coming from a BDR role in sales acceleration tech. She recently left Boston for the 'burbs, but stayed close by on the South Shore, not wanting to give up the city life completely! If you can't find her there, she'll be at her favorite place, Cape Cod, soaking up the sun and spending time with family.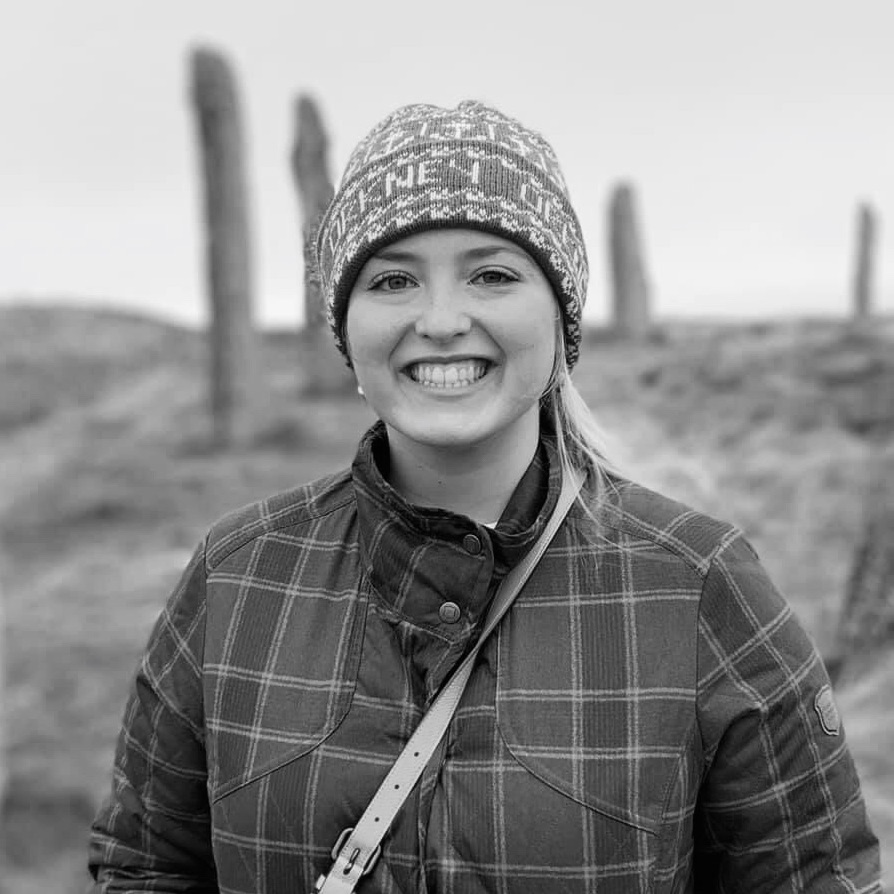 Lea Perrino | Inside Sales Representative
Lea is based out of Chicago and is excited to be joining Privy as an Inside Sales Representative. With a background in classical studies and archaeology she loves to travel and learn new things! When she is not traveling she enjoys reading science fiction novels, taking her dog Killian the Newfoundland for walks, playing video games, and baking sweet treats for friends and family to enjoy.
Sophia Martinez | Sales Development Representative
After graduating from Brooklyn College, Sophia worked in administration before deciding to cut her teeth with SaaS sales. She put her nose to the grindstone at SV Academy, a bootcamp where she learned all the basics. She got her first official gig in tech at StreamSets, and is now excited to join the starting lineup on Privy's SDR team. She loves music, traveling, and connecting with people- and she can't wait to connect with our merchants!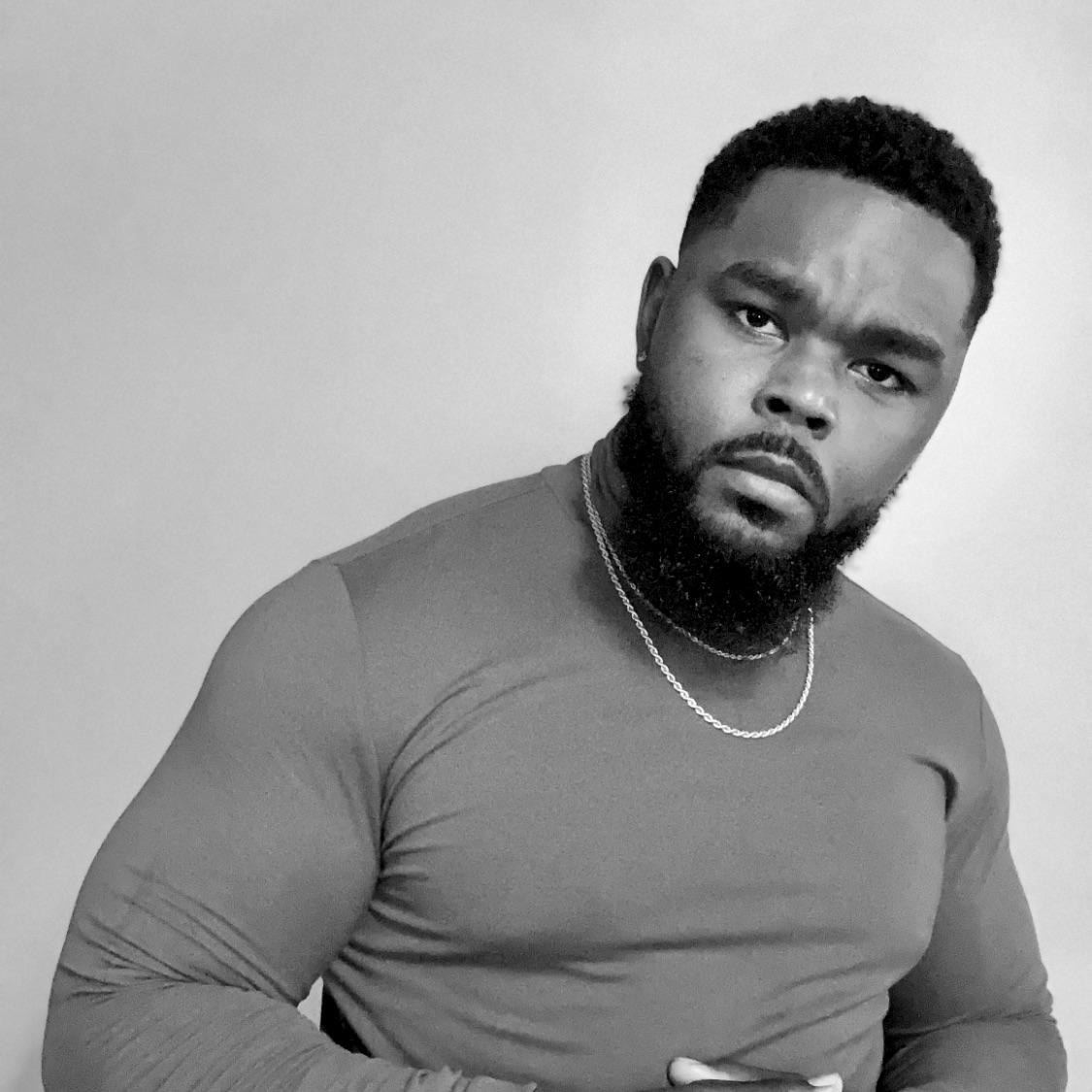 Preston Itaro | Inside Sales Representative
Preston is coming to Privy as an Inside Sales Representative (and our current southernmost team member, all the way down in Atlanta, GA). Although he's worked in Sales in the past, he's excited to get his hands dirty at Privy in the fast-paced world of startups. On a regular day, you can catch Preston at the gym, enjoying good food, or reading a book.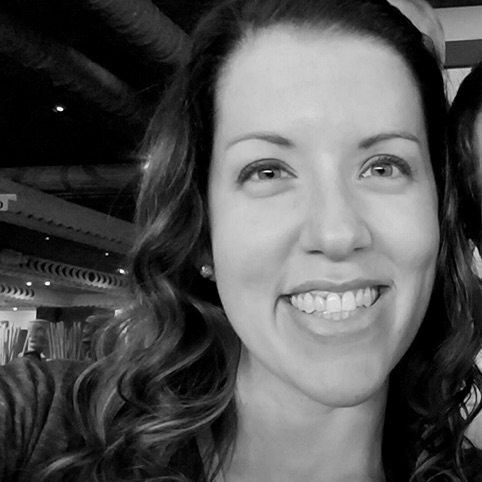 Nicole Looker | Salesforce Administrator
Lucky for us, Nicole has a passion for all things Salesforce, and enjoys learning as much as she can about the platform. She recently moved from Tampa to Colorado Springs, and while she loves the beautiful mountain views and having four actual seasons, she'll miss her proximity to Disney World. Seriously, she would live at the parks if she could.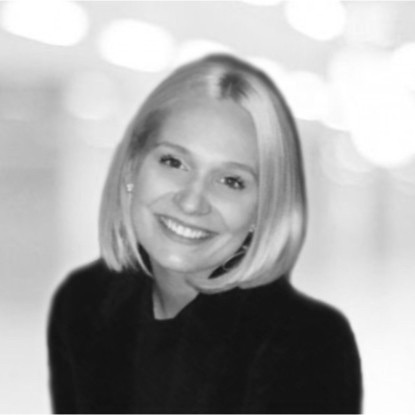 Megan Avila | Sales Development Representative
Megan is a wellness and plant-based loving Chicago native who has a passion for helping businesses grow. And, making her a perfect fit for the Privy team, she loves pugs...so if you own any, please send her pictures. After dedicating 10 years to the hospitality industry, Megan is beyond excited to connect with our Privy merchants!
Jenna Kucinskas | Account Executive
Jenna joins the Privy team from ZoomInfo, where she helped sales and marketing teams accelerate their go-to-market strategy. Prior to that, she worked in educational travel sales helping teachers arrange domestic travel programs for their students. Outside of work, you can find Jenna at a local concert or comedy show, traveling, or loving on her two cats, Prue & Piper.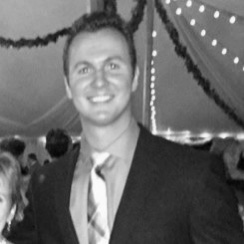 Patrick Rogers | Account Executive
Patrick lived in Boston for five years before recently relocating to Connecticut with his fiance and two Boxer puppies. Outside of work, he loves all the New England classics: watching football, playing golf, and snowboarding.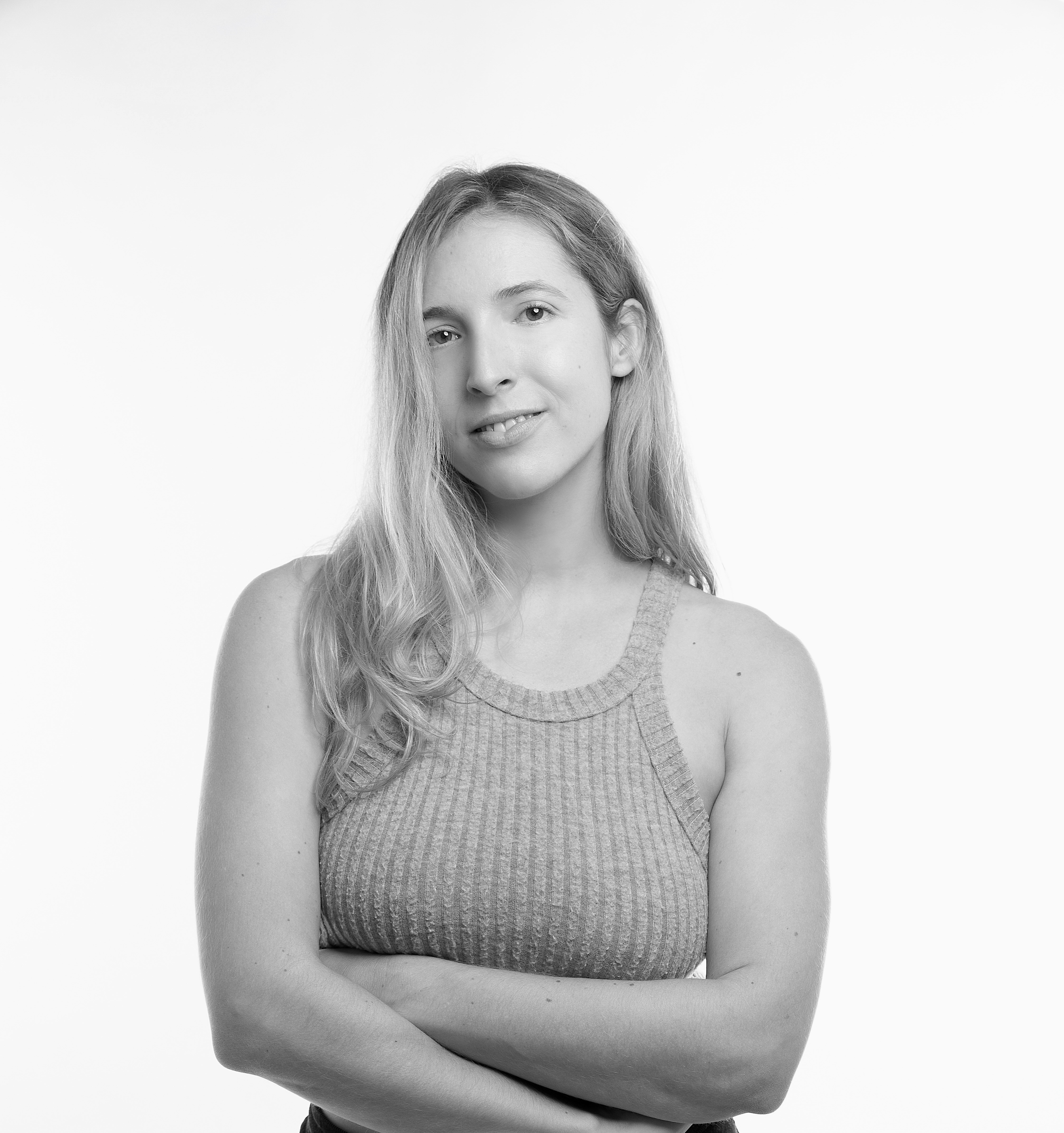 Courtney May | Account Executive
Courtney transitioned over to Privy from Grubhub. Born and raised in Los Angeles, she's been taking advantage of remote work to live in both Miami and Austin. In her spare time, she loves to play tennis, catch some rays, explore local gardens, and go on adventures with her fiance and her Bengal cat, Enzo.
CUSTOMER SUCCESS & SUPPORT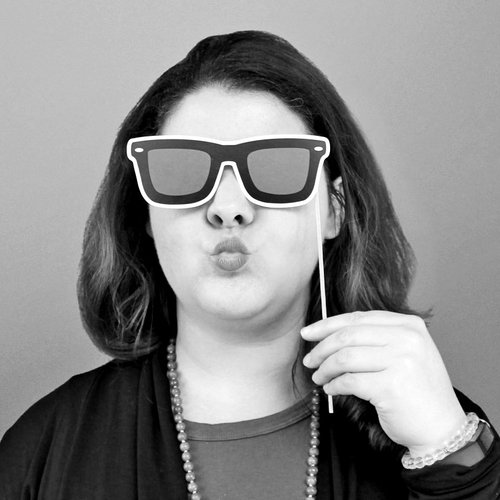 ERICA AYOTTE | VP OF CUSTOMER SUCCESS
Constant Contact, Hootsuite, Clavis Insight and Curata all gave it a shot, but the only thing that could break Erica's fingers was 12 years of playing softball catcher competitively. And yes, she broke every single one. But over the years, no customer, small or large, has broken her! Erica is here to enable customer success in every sense of the word.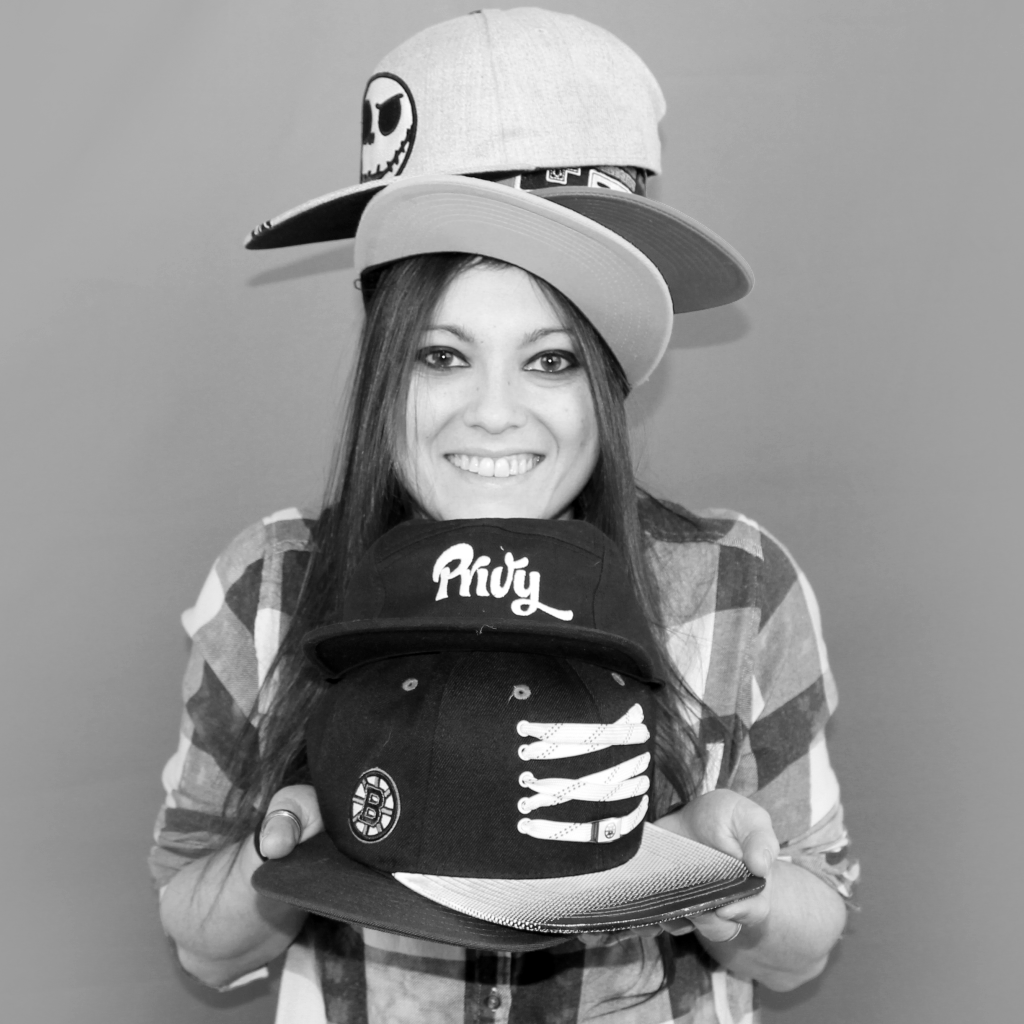 JESS FISHMAN | Director OF CUSTOMER SUPPORT
Jess joined the Privy support team from Constant Contact, where she was trained in the ancient art of customer support from Mr. Miyagi himself. Here's a clip of the early days of Jess' training. It was there that she spent years mastering her focus, her patience, and her ability to eat customer support tickets for breakfast, lunch, and dinner.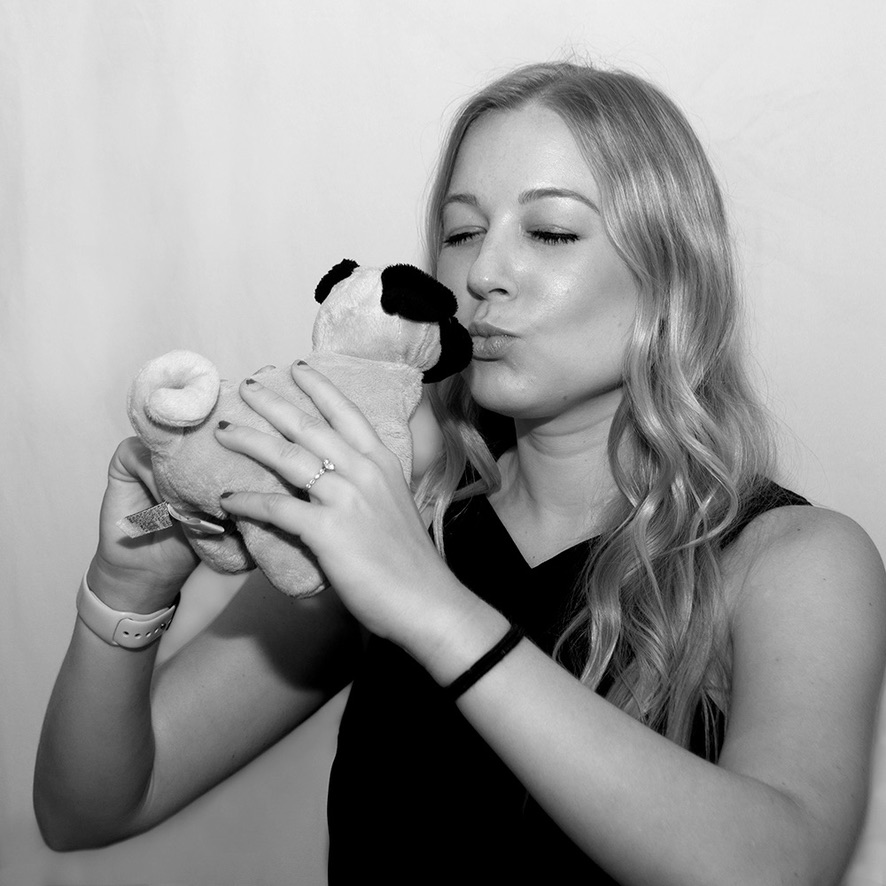 Jackie Smith | Director of Customer Onboarding
Jackie joins Privy from Appcues where she was the first female hire and founding member of their Customer Success team. Driven by her passion for people, at Privy she'll be creating and leading a brand new program designed to engage and coach our customers at the mid-tiered MRR level. When she's not playing with her dogs Sadie and Teddy Bear, she's crushing miles on her Peloton, watching & talking about all-things reality TV, and spending time with her family.
MELISSA PETRARCA | DIRECTOR OF CUSTOMER SUCCESS
We're excited to have Melissa join us at Privy. She has an eclectic background that spans from Marketing and PR to Wealth Management. Melissa joins the Privy team as a Customer Success Manager where she will leverage her customer-centric nature to delight and inspire Privy customers. In her space time, Melissa enjoys spending time with friends and family, working out and traveling.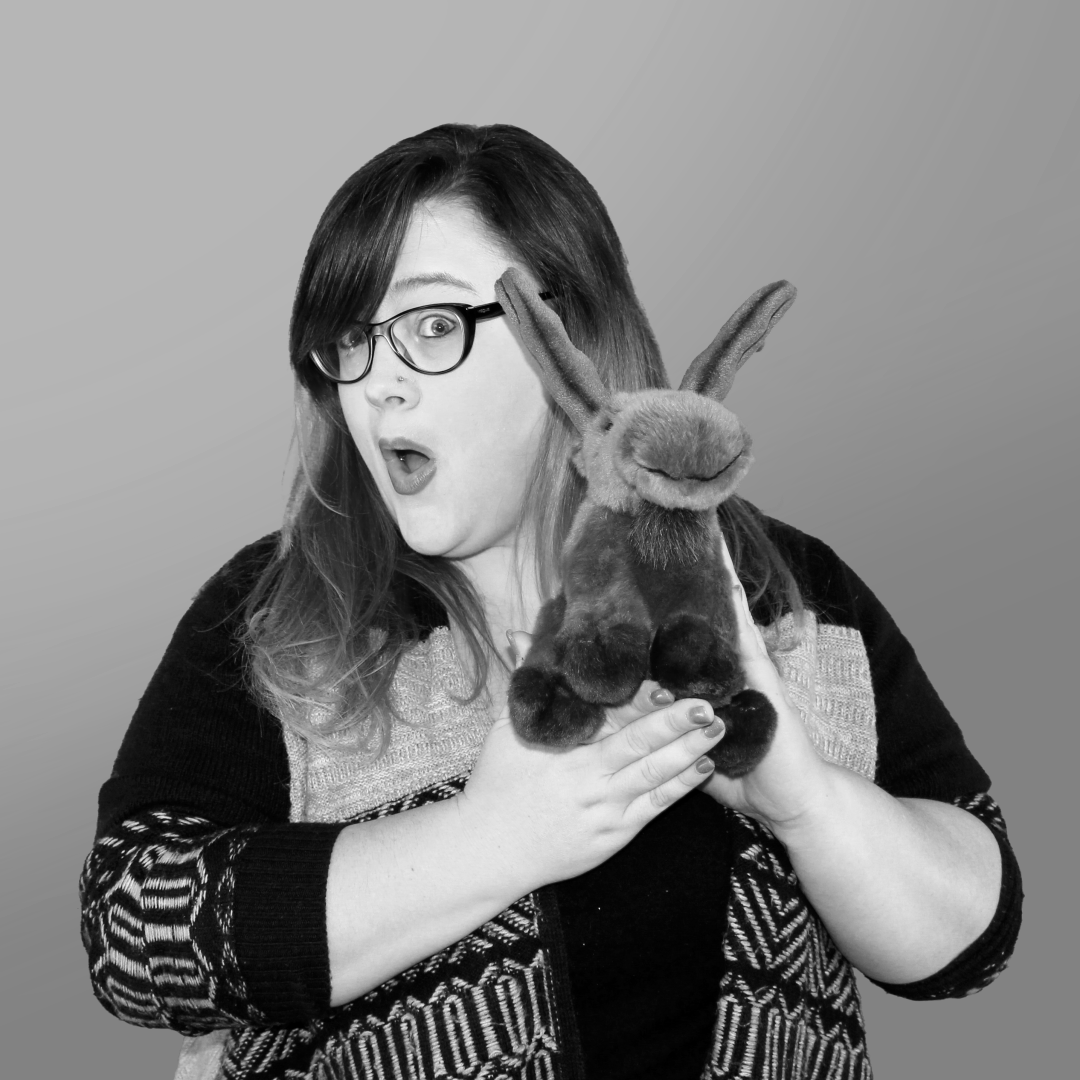 JESSICA LABULIS | Senior Support Manager
Jess joins the Privy customer success team from Blackbaud and Constant Contact, where she empowered thousands of users to send more successful emails, and crushed tickets all day. The rumor mill has it that she used to take live chats while riding her cruiser bike through town. We're lucky to have her, and as a Privy user, you'll absolutely love working with her and her cat(s).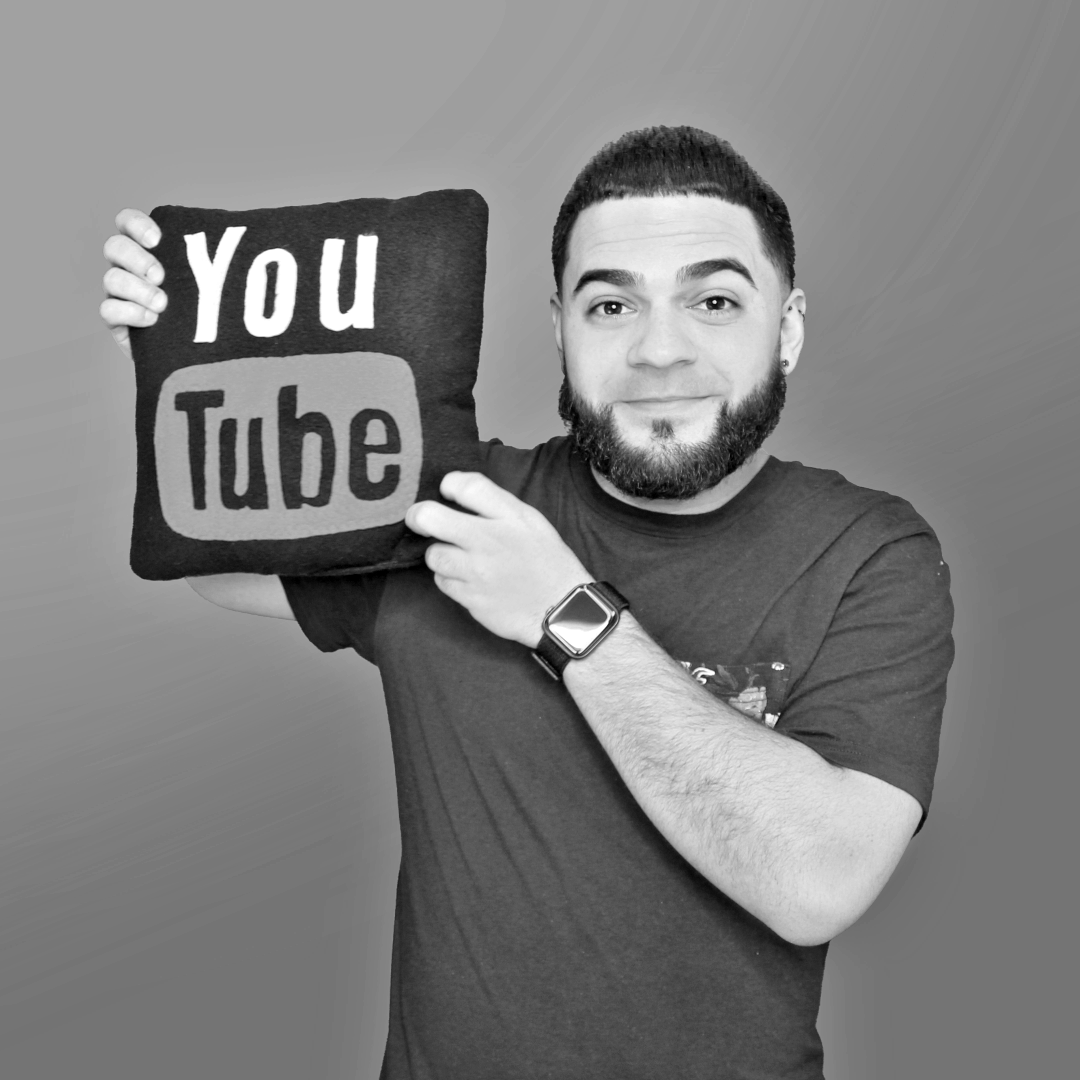 ARIEL ORTIZ | Senior Technical Customer Support Specialist
Ariel joins the Privy support team from Constant Contact, where he used his technical and marketing skills to help small business owners succeed. When Ariel isn't answering customers questions, he enjoys working on cars and music systems. Whether he's helping rev up an old car or a new small business, Ariel is happy to help.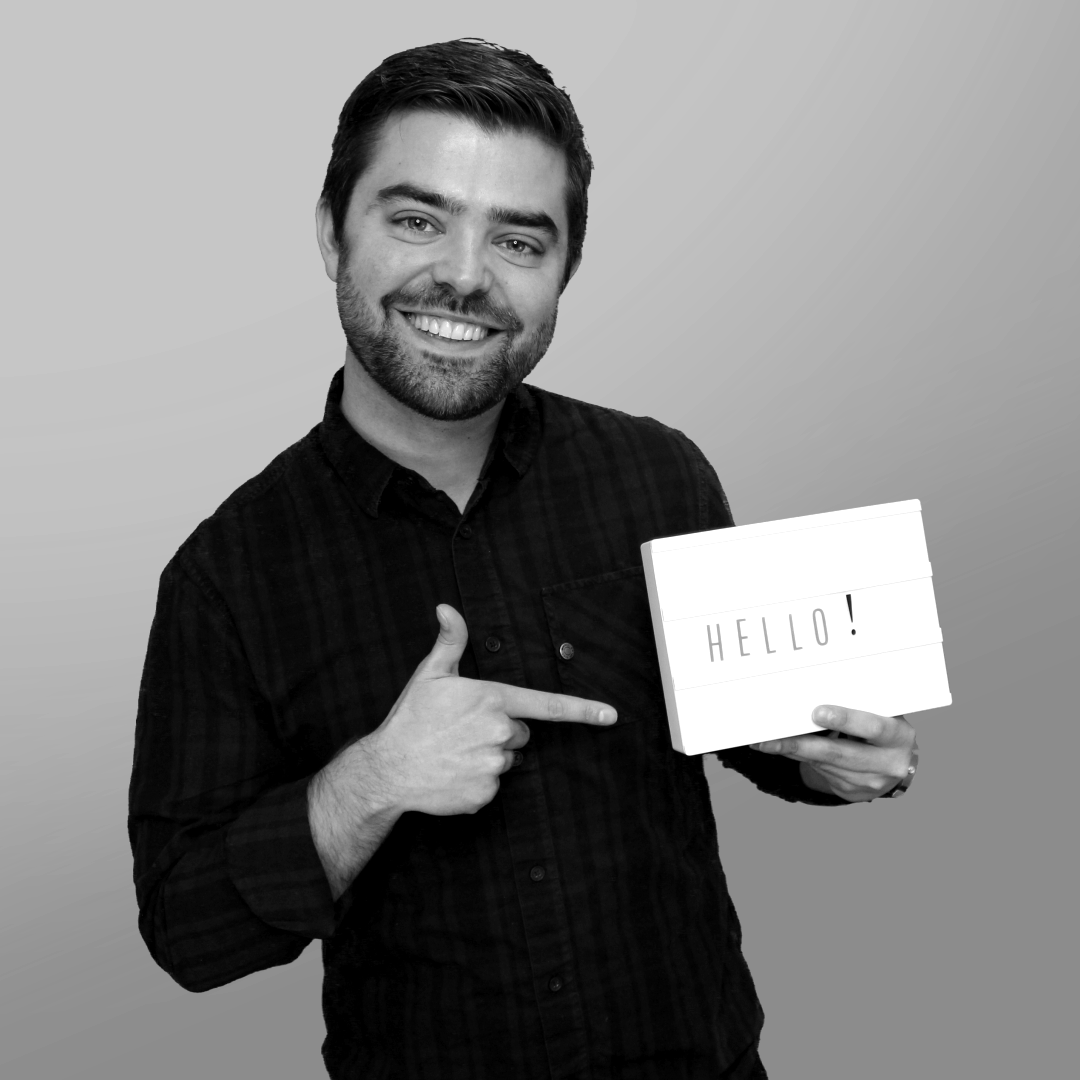 STEVEN LUNT | Senior Manager, CUSTOMER SUCCESS
Steve is joining the Privy team as a Customer Success Manager. He recently was an Account Manager at a small media agency in Seattle, WA helping customers create digital strategies with a data-driven mindset. When he's not strategizing with clients, you may see Steve out for a run or out at a concert. As a coffee enthusiast, he's always around to chat over a cup of joe!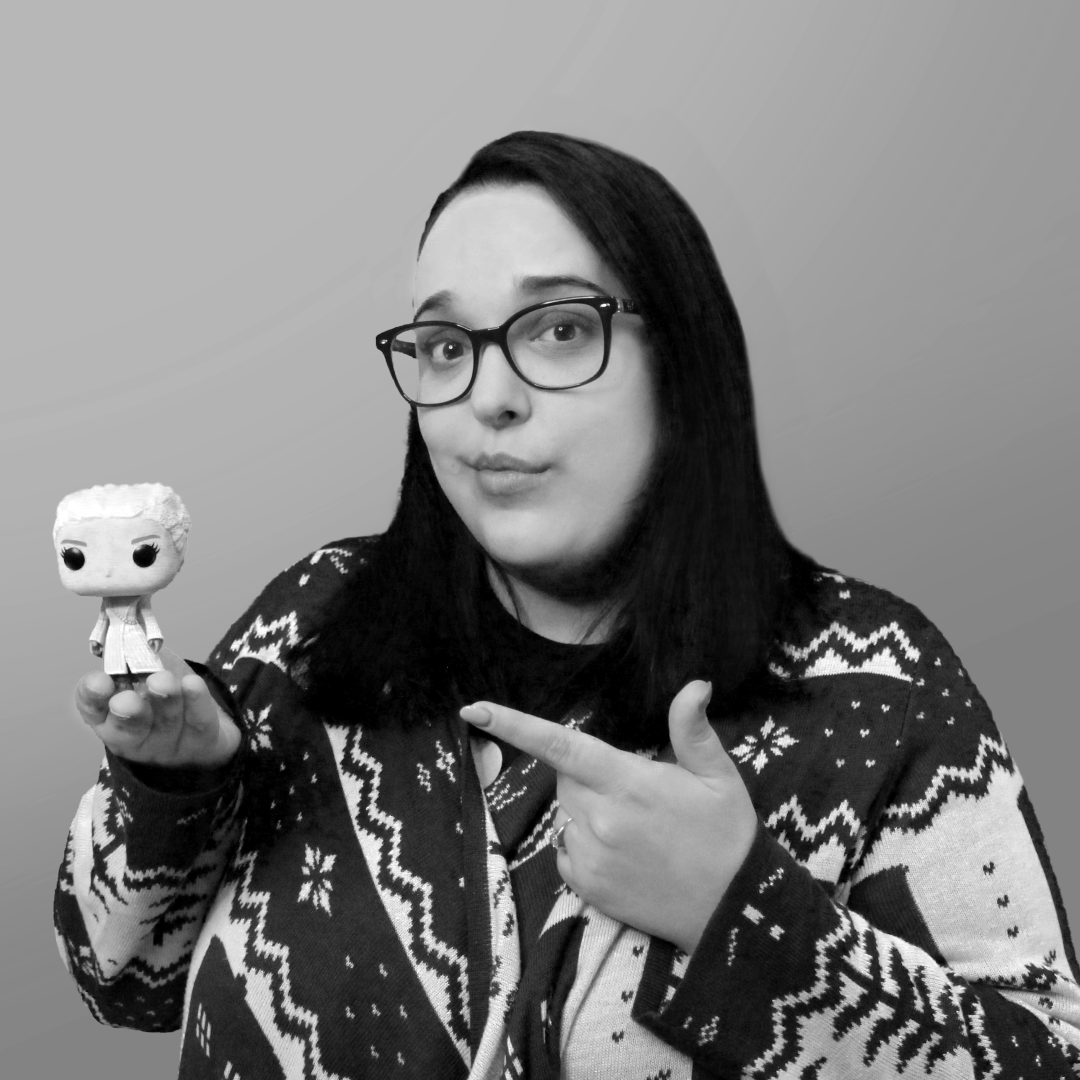 Nicole Bulman | Billing Manager
Nicole joins the Privy team after working at multiple companies as a fraud analyst over the past six years. Originally from Connecticut, Nicole moved to South Boston in the fall of 2017. Outside of work, she enjoys board and video games, podcasting with her husband, painting, and trying her hand at DIY-ing/crafting. She is also a huge animal lover and dotes on her orange tabby cat, Ben.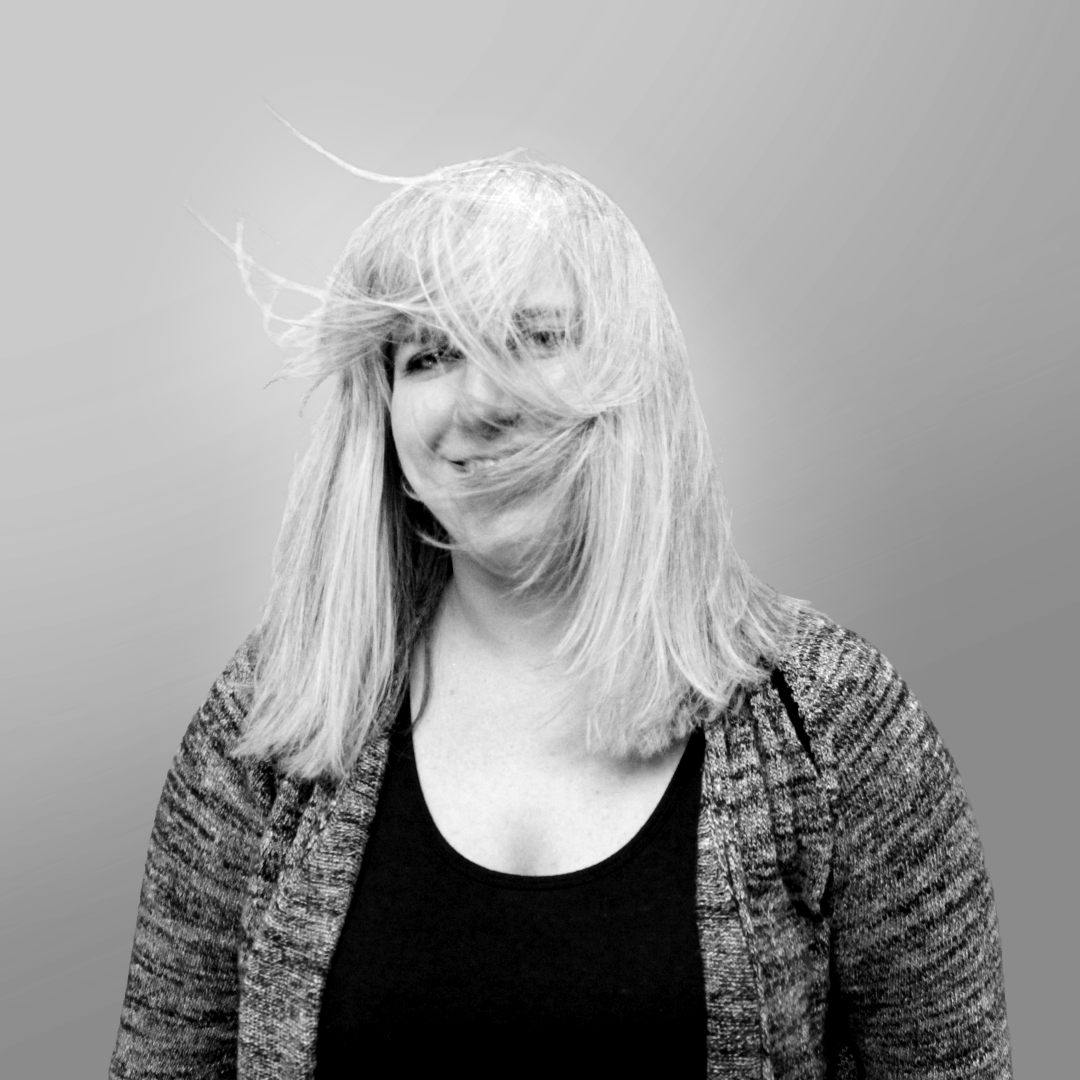 Colleen Keenan | Compliance Manager
Colleen is joining the Privy Customer team with a focus on Compliance. She's coming from Constant Contact where she started as a Customer Engagement Specialist and quickly moved up to an Account Review Specialist. She attended Hallmark Institute of Photography and continues to shoot freelance. You'll always find her hanging out with the dog at any party. Her dream is to go shark cage diving with Great Whites.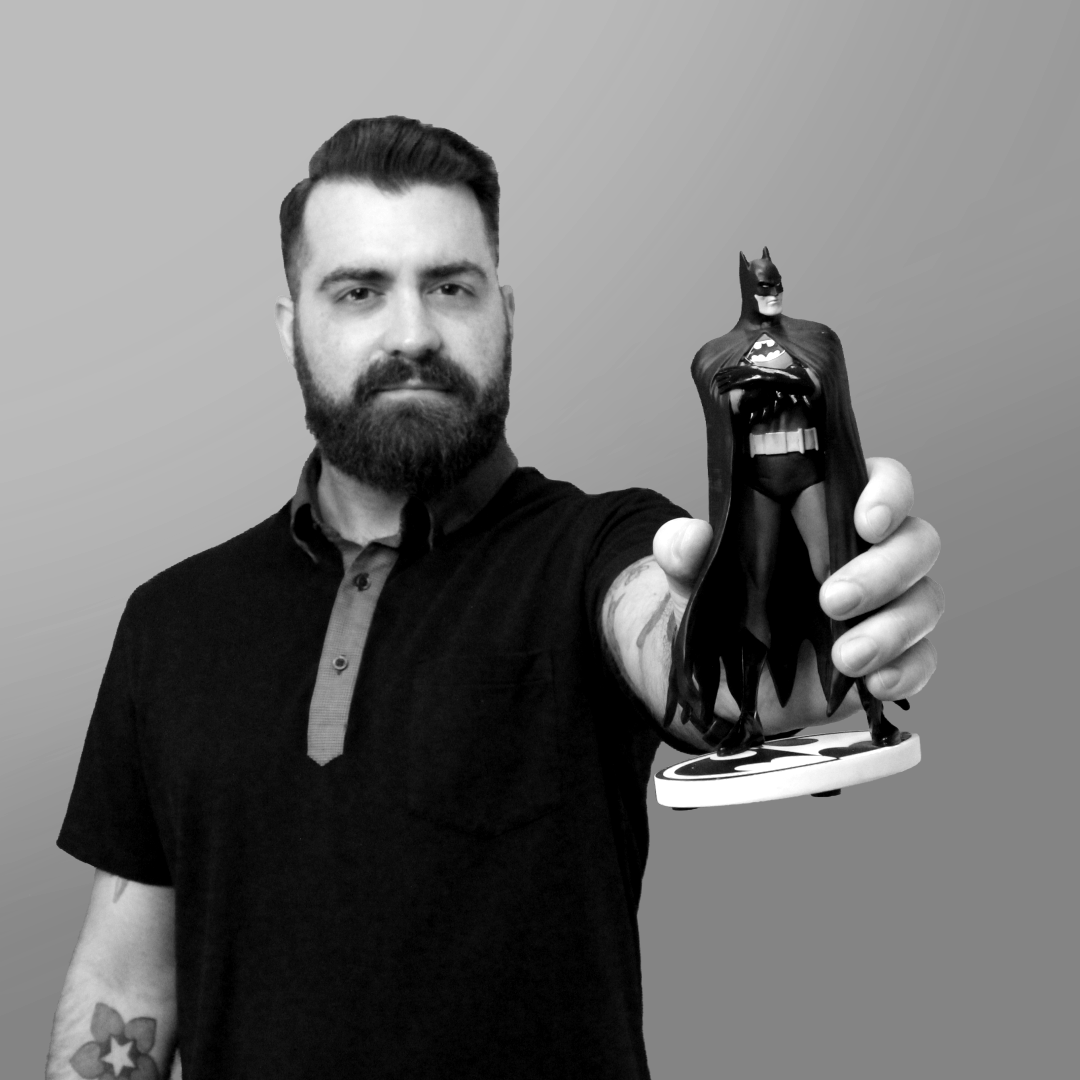 Liam Feldstein | Manager, Customer Onboarding
Liam comes aboard Privy's Customer team after working in a similar role at SnapApp, an interactive marketing platform. A graduate of UMass Amherst ('11), he's worked in a variety of marketing roles — content writer, editorial manager, marketing specialist — before finding himself at Privy. Outside of work, Liam enjoys going to the movies, playing video games, and securing a late-night table at Peach Farm.
SAM KING | Senior CUSTOMER SUCCESS MANAGER
Sam is excited to join the Privy team as a Customer Success Manager, after working previously in similar roles at Teikametrics and Placester. When she's not helping ecommerce merchants and businesses grow, you can find her out at a concert, catching a movie, camping up north or hanging with her dog, Bruschi.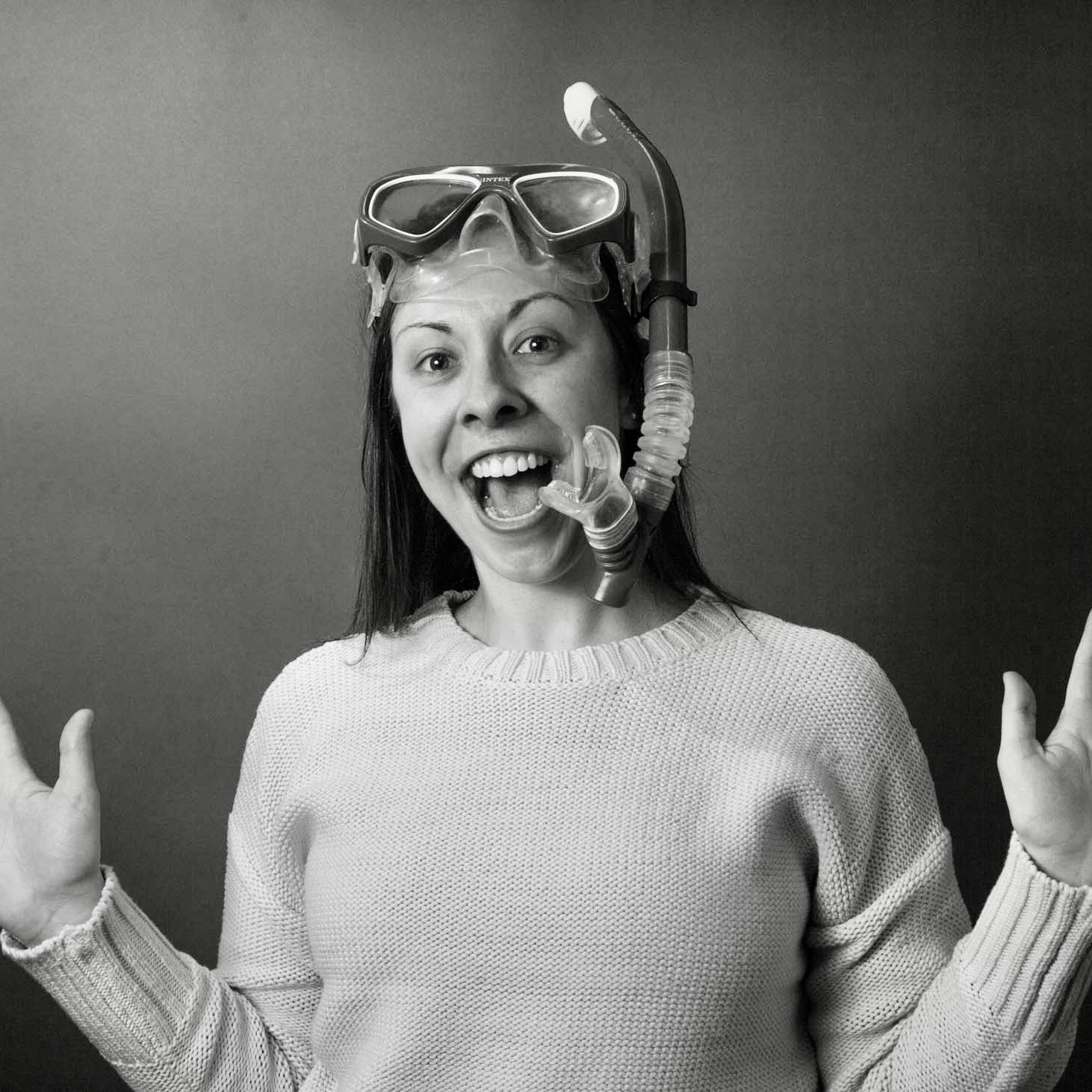 KELLY CLARK | Compliance Specialist
Kelly joins Privy from Constant Contact, where she grew a strong passion for the Compliance world. From preventing spam to sharing tips on how to organically grow healthy email lists and ensure email delivery, she lives for it all! Outside of work she loves to travel, snorkel and spend time with her English Bulldog, Otto.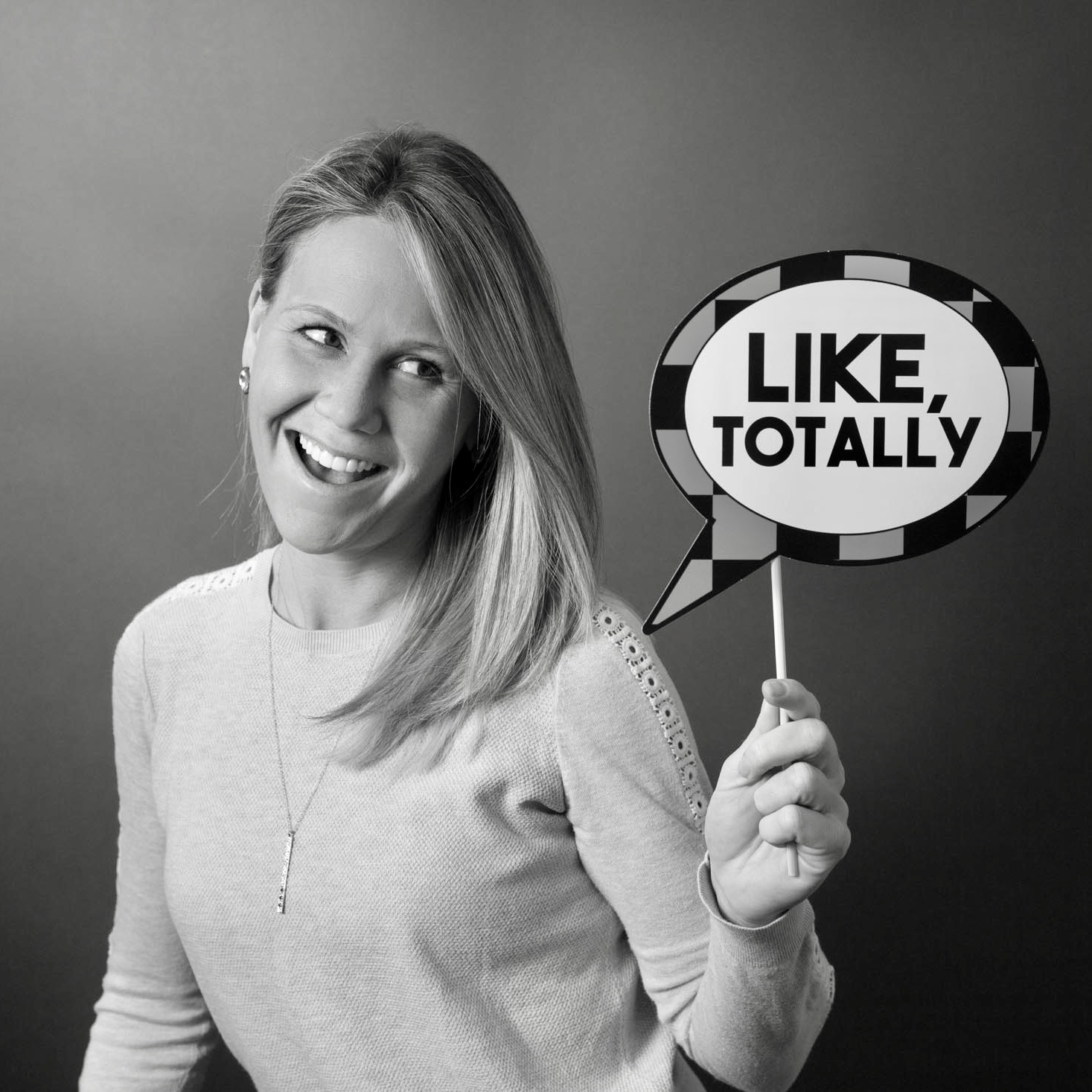 LISA SHEA | SENIOR CUSTOMER SUCCESS MANAGER
Lisa is thrilled to join Privy after several years running her own marketing business. Prior, she worked in a variety of digital capacities for companies like Gatehouse Media, TripAdvisor and Constant Contact. Her passion for empowering businesses to build their brand makes being on the Customer Success Team a dream! In her spare time, she loves being with her dogs, traveling and riding her bike in the city (taking all responsible precautions such as wearing a helmet… in case her mom is reading).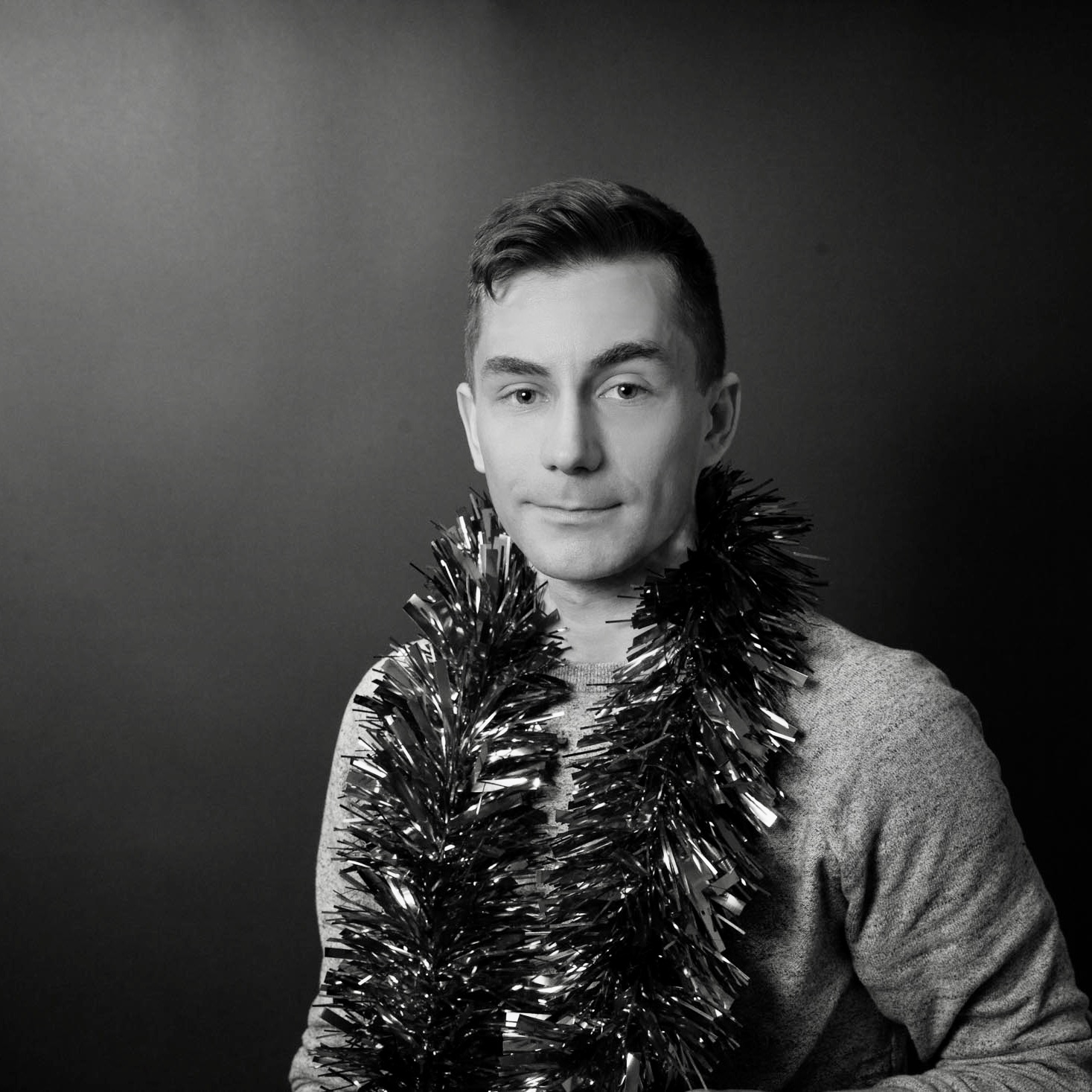 ROB CURTIS | KNOWLEDGEBASE MANAGER
Rob is excited to join Privy after working in Product Enablement at Zaius and Customer Success at HubSpot. He's a professional troubleshooter on a mission to eliminate confusion concerning the Privy platform, the kind of confusion that inhibits customer success and can give users sleepless nights. It pains him to see good, talented people struggling to use the tools created to empower them. When he's not creating knowledge content, you can find him obsessing over architecture and exploring new places. He's just doing his best to enjoy the randomness of life. (Aren't we all?)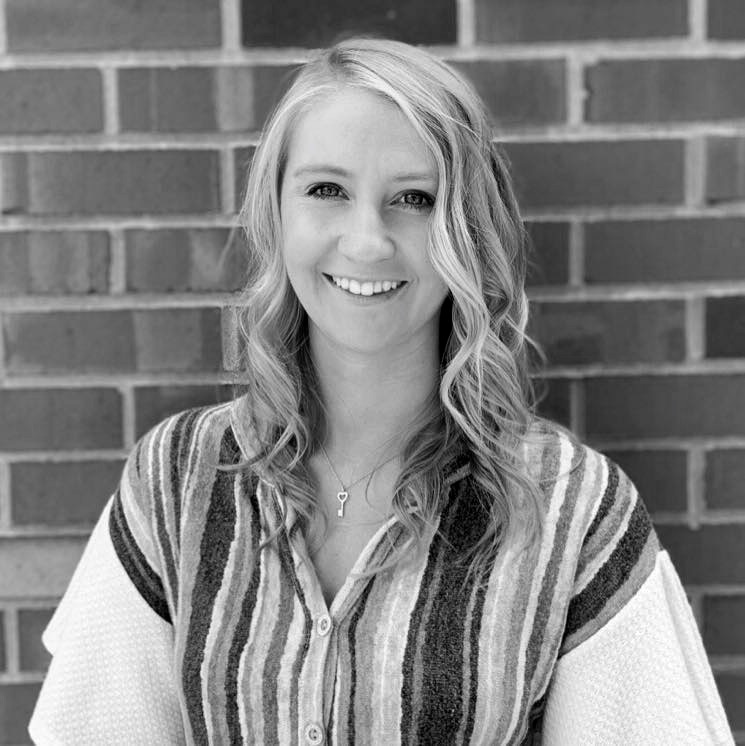 Jen Laracy | Onboarding Manager
Jen joins Privy after a stint at Crayon. She's a 2017 Bryant University grad, but she didn't stop there; this smarty went on to graduate with her MBA. Jen's passionate about setting customers up for success and sharing her toolset with them. And when she's not boosting customers, she loves to spend her weekends on the beach with a good murder mystery or hitting up New England's breweries. She's also a huge Harry Potterhead (Slytherin House, ICYWW).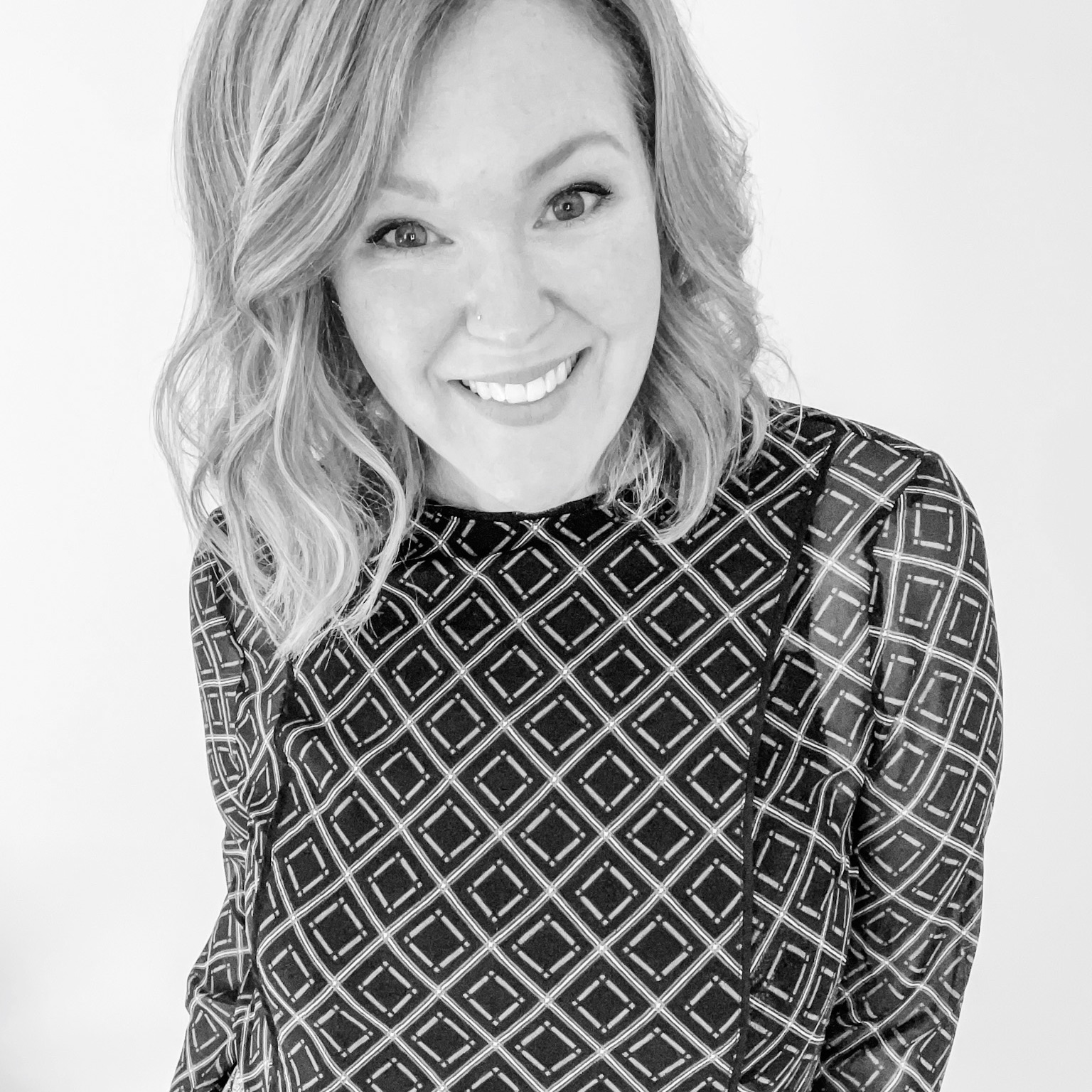 Nikki Chan | Customer Success Manager
Nikki is taking her relationship management skills to the next level at Privy! Previously serving in the non-profit sector, she is excited to inspire and empower businesses to realize their full potential as a member of the Customer Success team. When not connecting with clients, she can be found spending time with her husband and son (the three musketeers), out for a jog, or discovering fabulous thrift store treasures. Not to mention, she is always down for some trivia!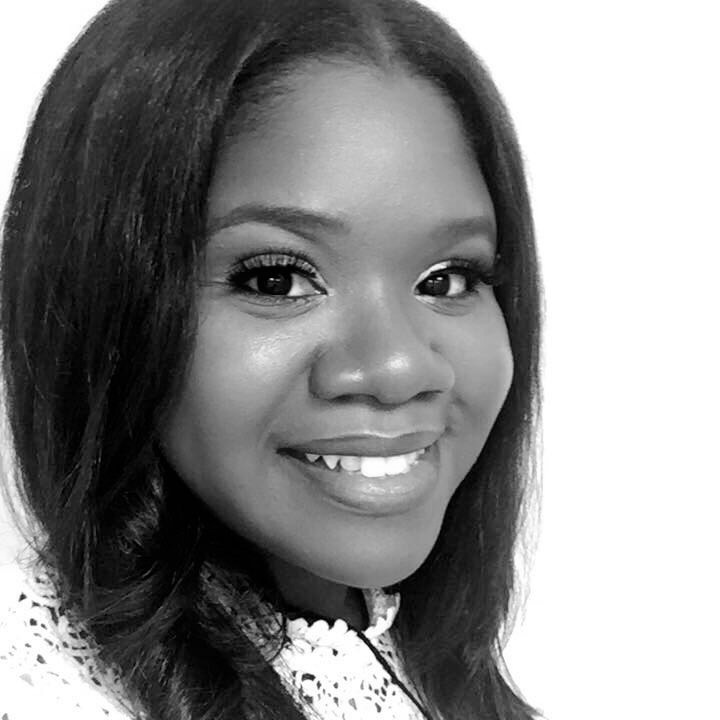 Mel Charles | Onboarding Specialist
Hailing from a background in Sales at a nutritional wholesale company and working in the tourism industry in Martinique, Mel is ready to tackle the ecommerce world as part of Privy's Onboarding team! Although she traded in Caribbean beaches for the arguably less exciting New England ones, she's excited to help customers onboard and take flight with Privy.
Outside of work, you can find her working on a new DIY project (HGTV enthusiast), learning more about real estate, trying out a new recipe, traveling somewhere new, or spending time with family.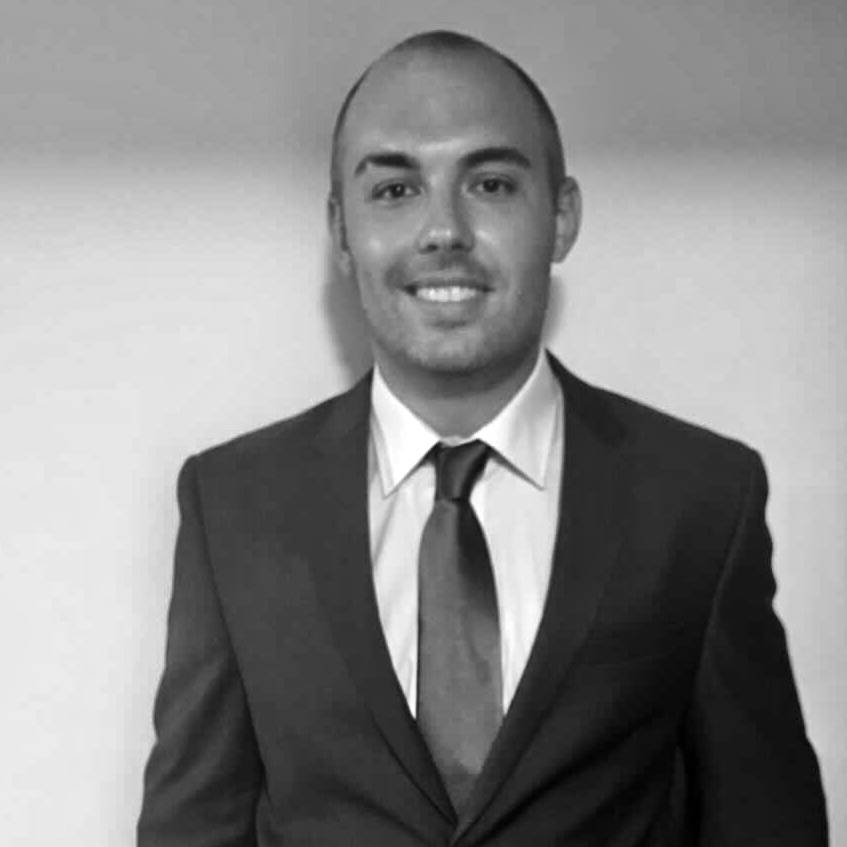 Ryan Nolan | Technical Escalation Specialist
As a graduate of Providence College with an entrepreneurial background in ecommerce, it only makes sense that Ryan is stoked to join Privy. He started a sports apparel business on Shopify in 2015 as a passion project, not knowing if he could even make a sale, and slowly grew the business to over 30,000 customers. When he's not working, he's spending time with his girlfriend and puppy, watching whichever Boston sports team is playing (Go Pats!).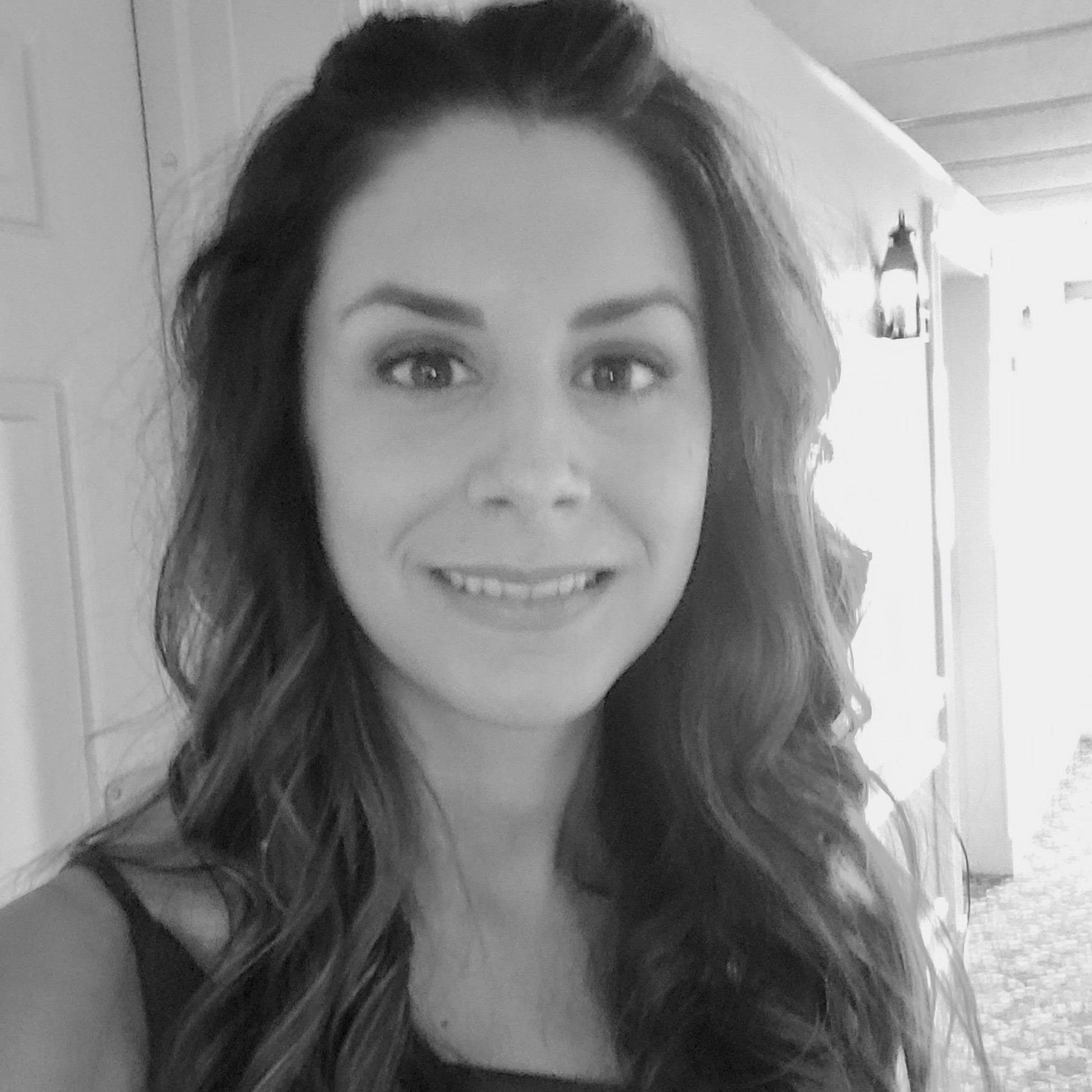 Jen Pascal | Customer Support Rep (Billing)
Jen has more than 10 years of experience working in customer service and behind the scenes of standardized testing (oh yes, the dreaded SATs). So billing for ecommerce tech should be a breeze for her. And in case life in SaaS support gets a little too easy, she has her daughter Olivia to keep her on her toes. In her spare time, Jen loves cooking, exploring, and doting on her two identical black cats.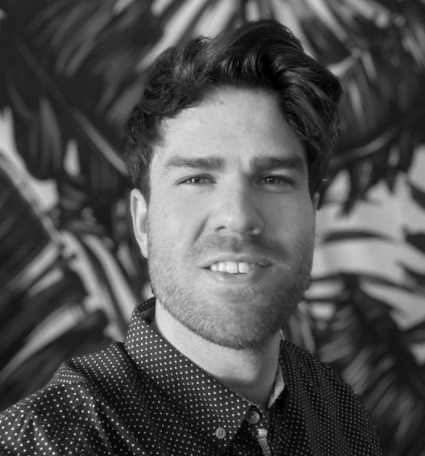 Troy Hollihan | Sr. Support Specialist
Missing the ocean, Troy recently moved back to his home state of Maine after spending the last year working on art and design projects under close supervision of his cat, Pancake. When he's not working, Troy can be lured out of the house with food, board games, or live music.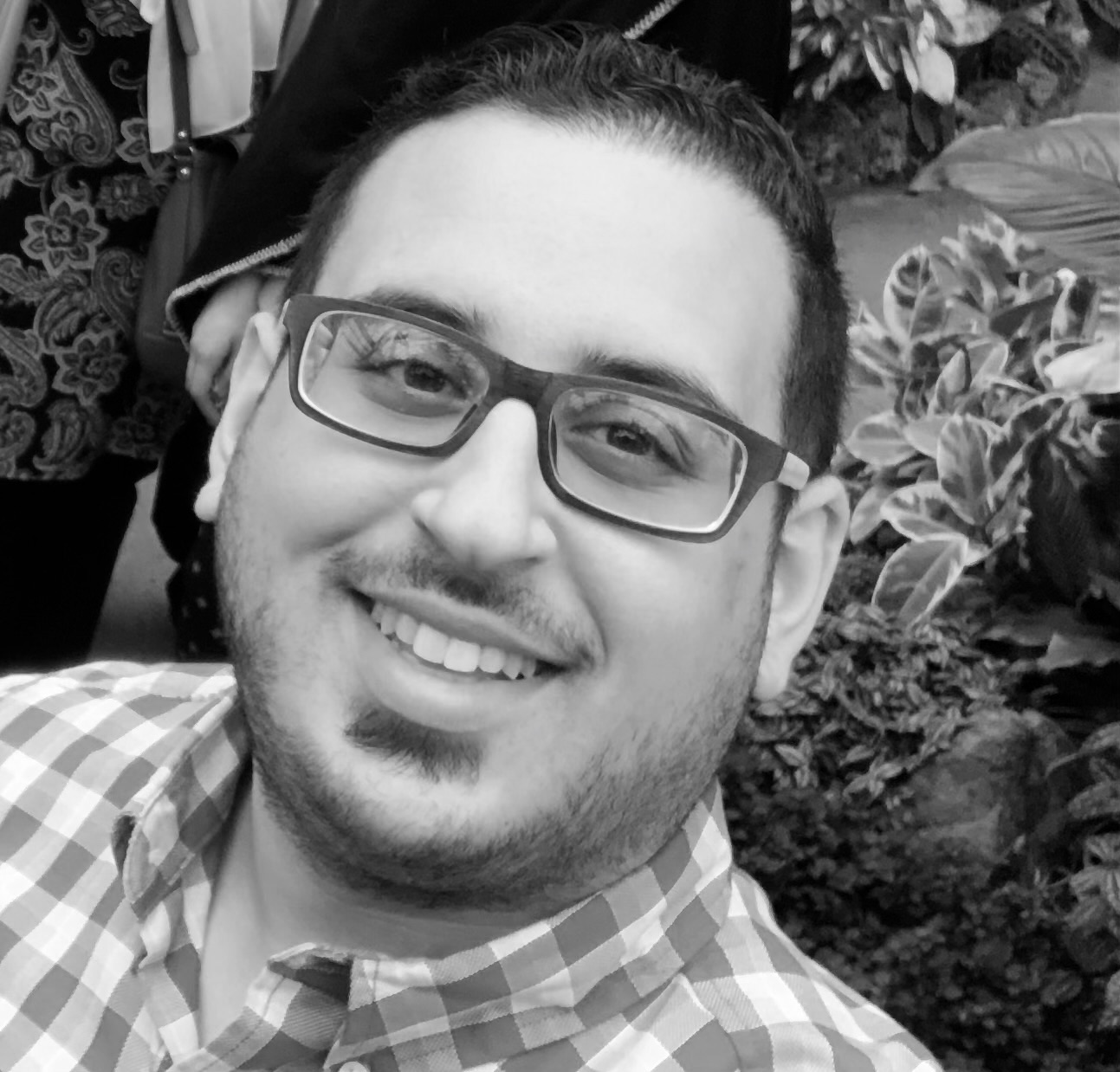 Henry Hakim | Customer Success Manager
Henry joins Privy from FlashRecruit and Great Minds, where he had the privilege of doing what he loves most: making sure customers never miss a beat. For Henry, coffee = life. And if you say otherwise, rest assured he'll judge you for it.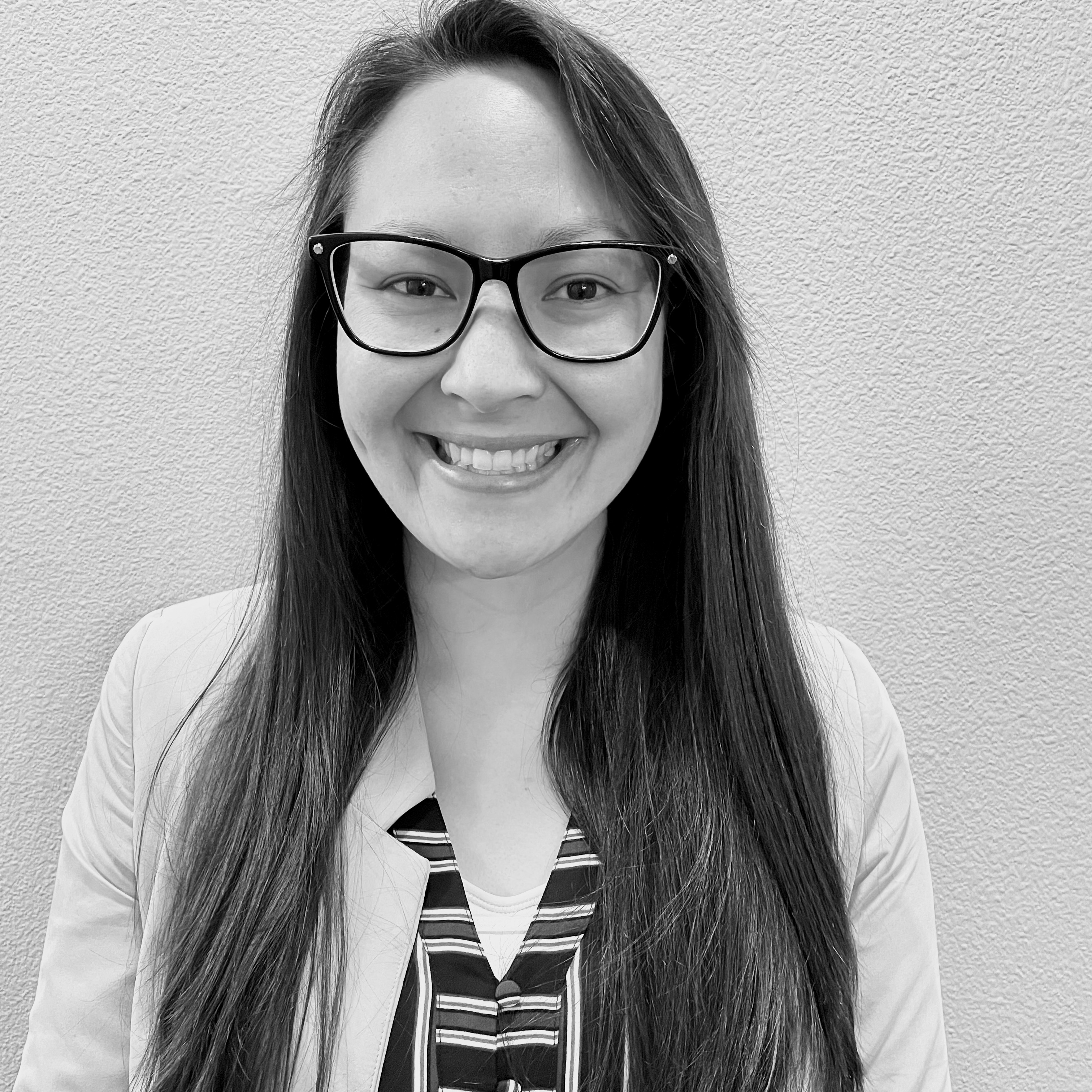 Acacia Kersey | Customer Success Manager
Acacia is a business focused customer champion who is passionate about building long-term relationships and helping retailers and brands execute against their goals. She loves being outside, soaking in rays like a happy little plant, cooking, and listening to podcasts.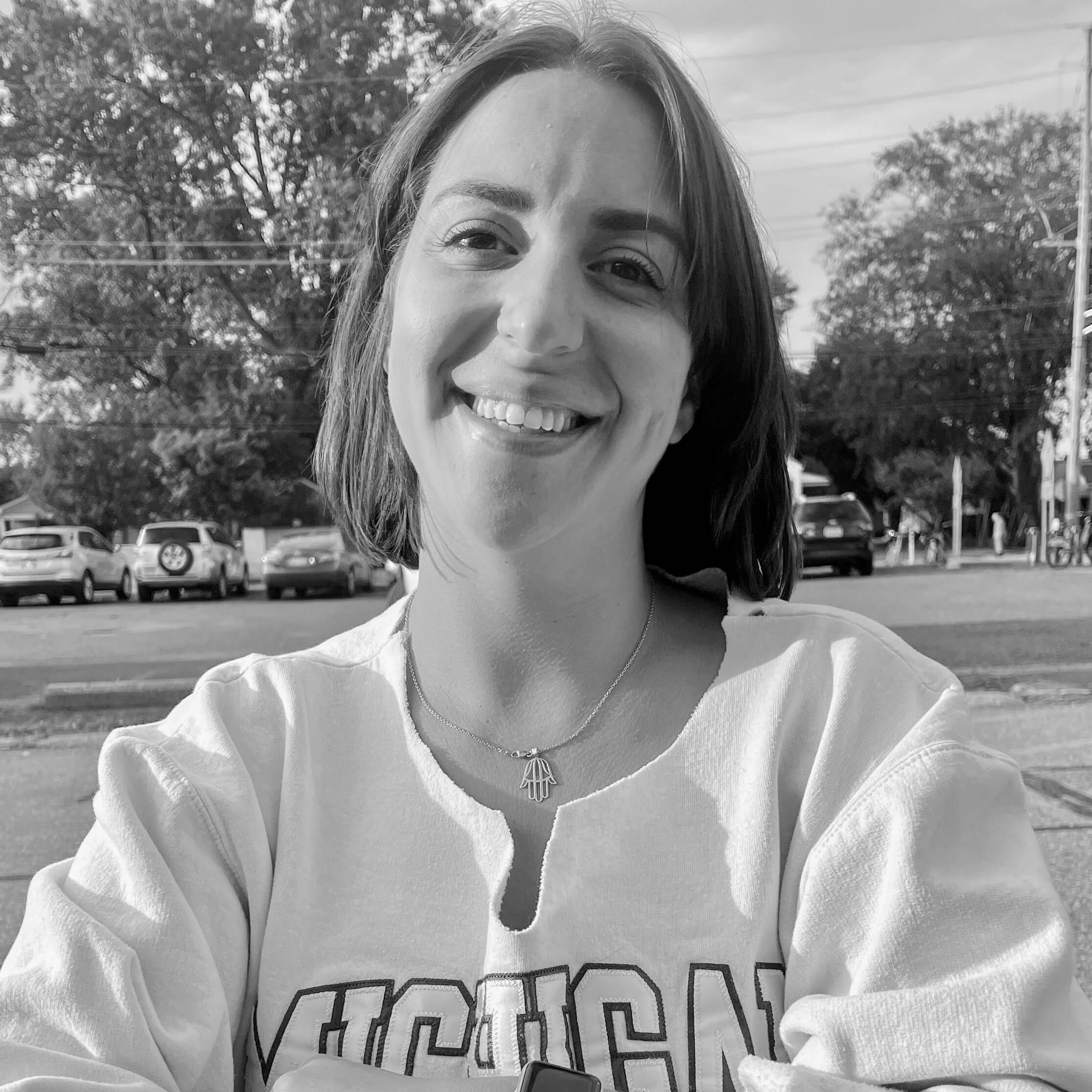 Vickee Shulman Wojciechowski | Customer Onboarding Manager
Vickee is a New Jersey native who is enthusiastic about gadgets, recycling, and snacks. She's spent the last five years working in marketing as an Account Specialist where she grew passionate about helping others achieve their goals...while having a little bit of fun along the way. When she's not working, Vickee can usually be found snuggling up with her fur babies, crafting, listening to a podcast, or touring Michigan in her pop-up camper, Popcorn.
Carley Palm | Customer Success Manager
Carley, pictured here with her doggo, Lizard Boy, joins Privy as a CSM to work with some of our favorite merchants! She is heavily influenced by design and the power it has to help people and businesses communicate, solve problems, and grow their brand. She's excited to roll up her sleeves, get creative, and empower others to tell their stories.
PARTNERSHIPS
Jake Silverman | Agency Partnerships Manager
Originally from Philadelphia, Jake went out to Colorado for school and never left. He joins the Privy team from another ecommerce software company and enjoys working with partners in the industry. When not working, you can find him in the mountains snowboarding (because, again, he lives in Colorado) fly fishing , or playing ice hockey.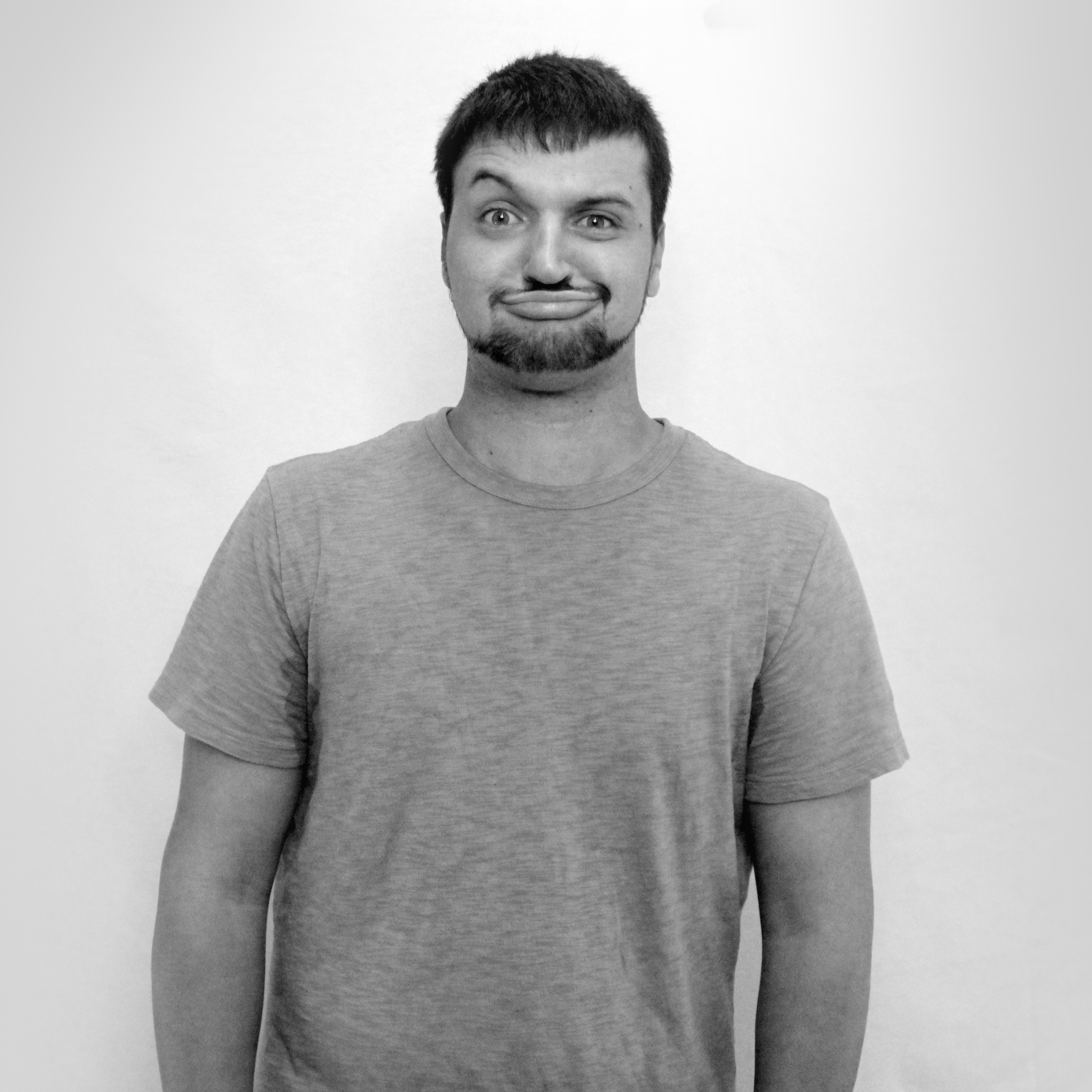 Casey Laughinghouse | Partner Associate
Casey has made his way over to the Partnerships team after spending more than 2 years on Privy's sales squad coaching merchants on ecommerce marketing. After growing up in a small New Hampshire town, Casey moved to Boston to be closer to Fenway Park and TD Garden as he is a huge Boston sports fan. If he isn't rooting for the Red Sox in the bleachers, Casey can be found going to local concerts at the House of Blues or going to see the newest movie in IMAX.
PRODUCT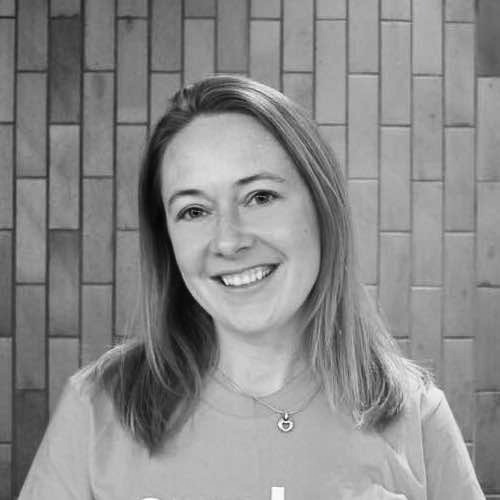 Gillian Roslyakov | VP of Product
Gillian joins Privy from Wayfair, where she led product for the Post-Order Customer Experience and more recently Supplier Acquisition & Onboarding and Help & Education functions, to enable their partners to grow their businesses with Wayfair. She's excited to get back into the startup world and create delightful products to help Privy's merchants be wildly successful.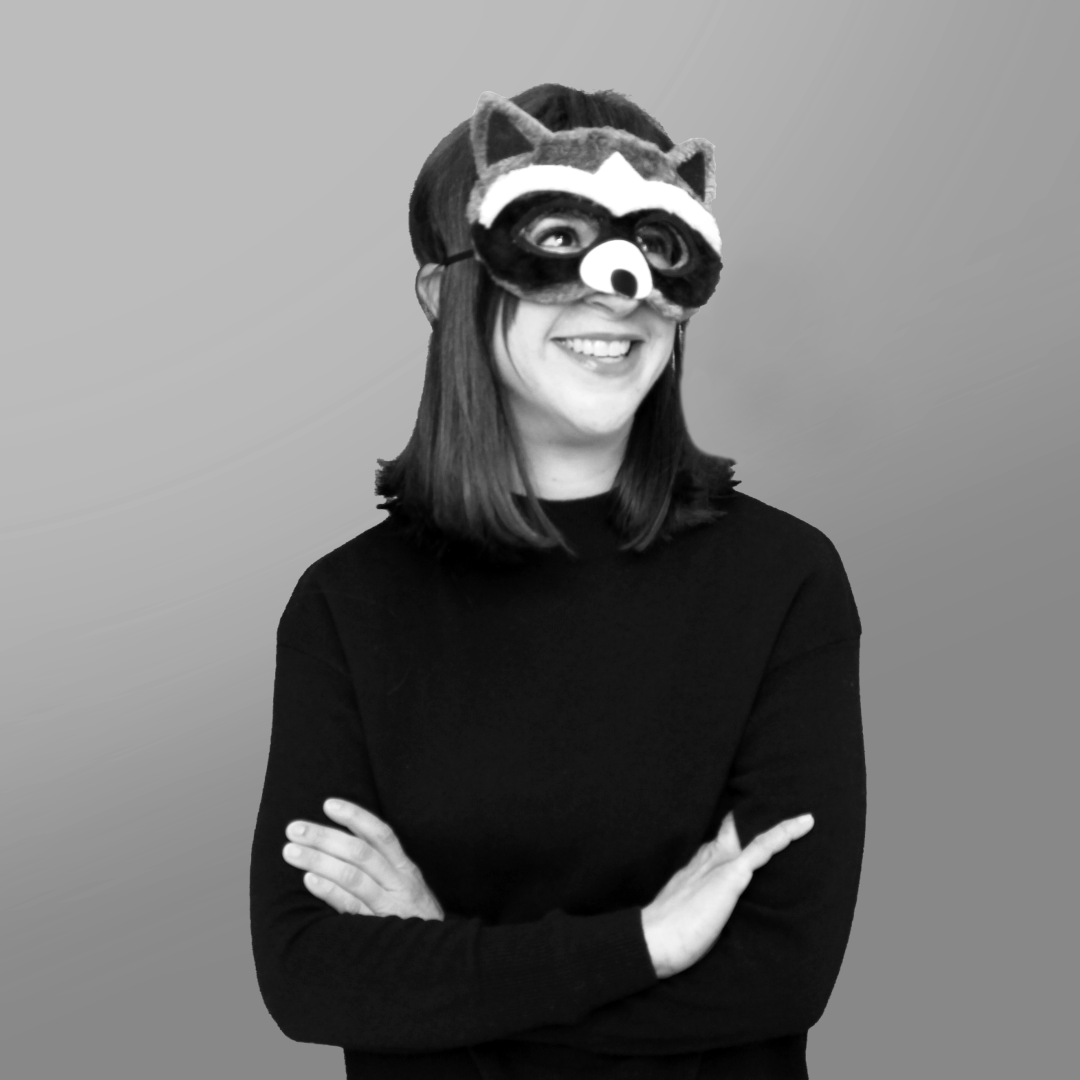 MARISA GJURGEVICH | Product Design Manager
Marisa joins Privy from Placester as our first Product Designer. She's excited to collaborate on our small but mighty product team to help make the platform more intuitive and contribute to features that help users meet their goals easily and efficiently. When she's not thinking about design systems and user flows, she's likely listening to a podcast or hanging out with her mini schnauzer, Buster.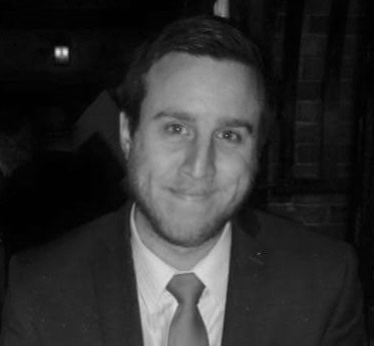 Chris Ladouceur | Lead Product Manager
Chris brings a wide range of expertise from his experiences in companies of every size and industry, including HapYak Interactive Video, Lovepop, Wayfair, SimpliSafe, and Angi. Chris caught the entrepreneurial bug early and started his own company out of college, going through both the Texas Venture Labs and MassChallenge. Outside of trying to convince his friends to help him build the next big thing, you can find Chris cheering on Liverpool, kayaking, bike riding, doing freelance design work, and playing board games with friends.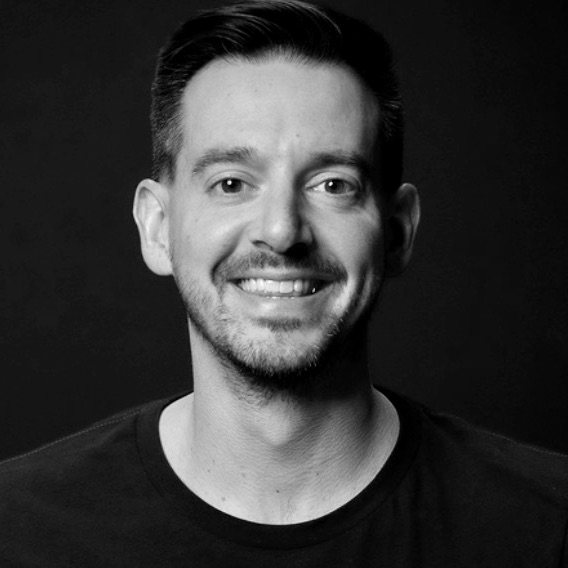 Dan Holley | Senior Lead Product Manager
Dan is a Product leader with over 10 years of experience helping SaaS companies build software for everyone from SMB to Enterprise. Joining the team from Drift, where he had the opportunity to work across the entire platform (chat, email, integrations, reporting, and analytics), Dan is excited to bring his expertise to the Privy roadmap.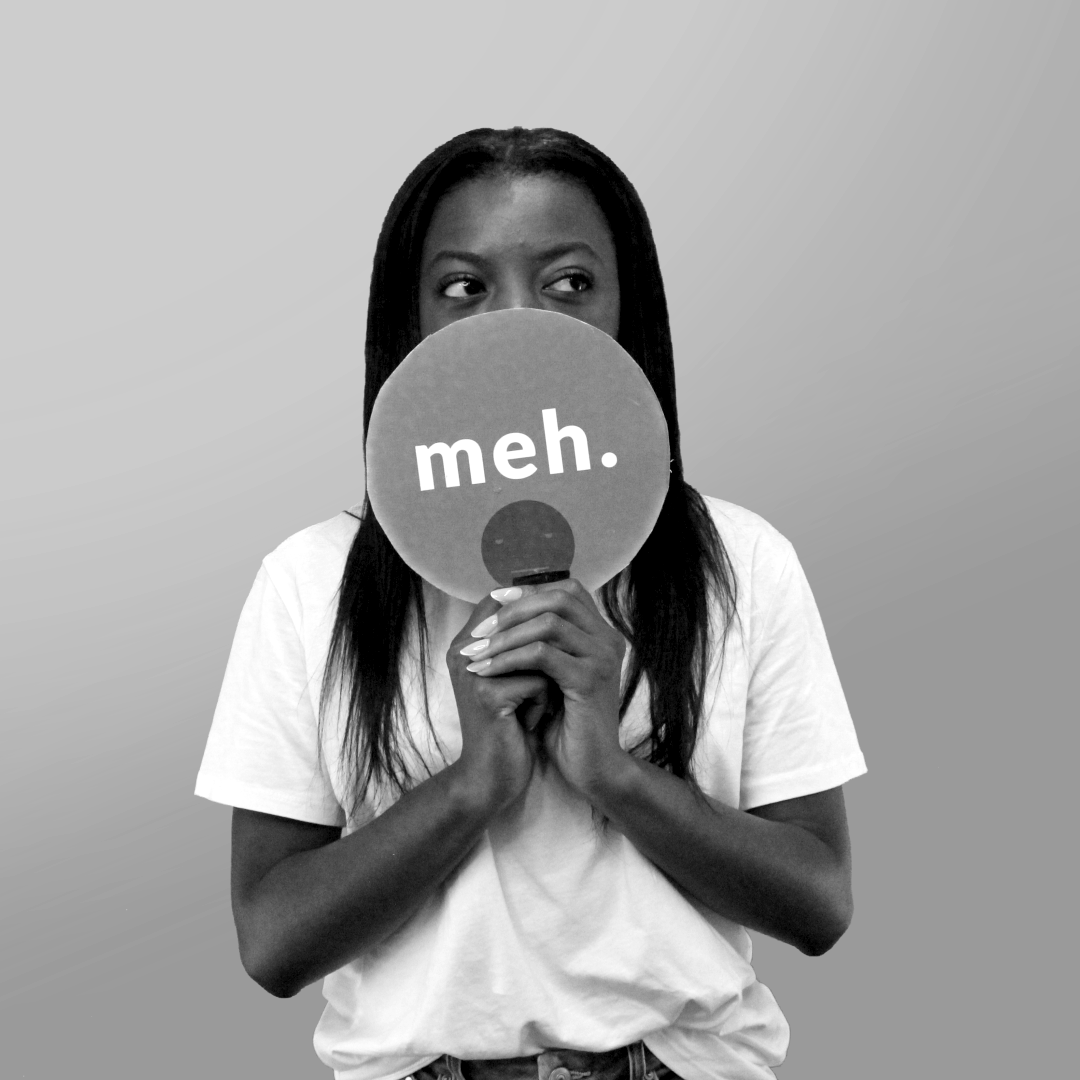 Gaite Adolphe | Associate Product Manager
Gaite spent more than 2 years crushing her goals and lifting merchants up on Privy's Sales team, so she knows the product well...really well. Now she's excited for a new challenge as part of our Product team! She's worked at two other tech startups but has always loved ecommerce. She actually ran her own Shopify business for about 2 years. In her spare time she enjoys trying new restaurants, bike riding, and traveling.
ANALYTICS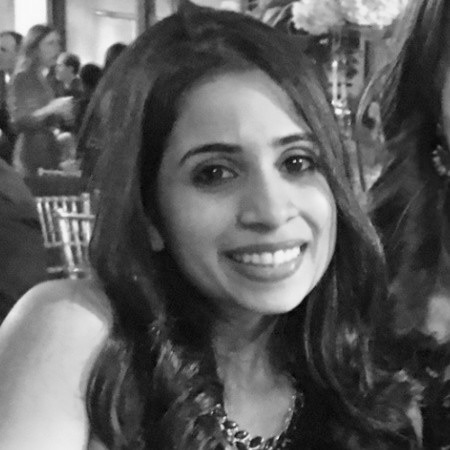 Aneesha Wagh | Director of Analytics
Aneesha is a data analytics leader who is passionate about using data to solve problems and inform product, marketing and business decisions. Prior to joining Privy, Aneesha led a product analytics team at Venmo. Outside of work you can find Aneesha walking her dog around Brooklyn, playing board games with friends or hiking.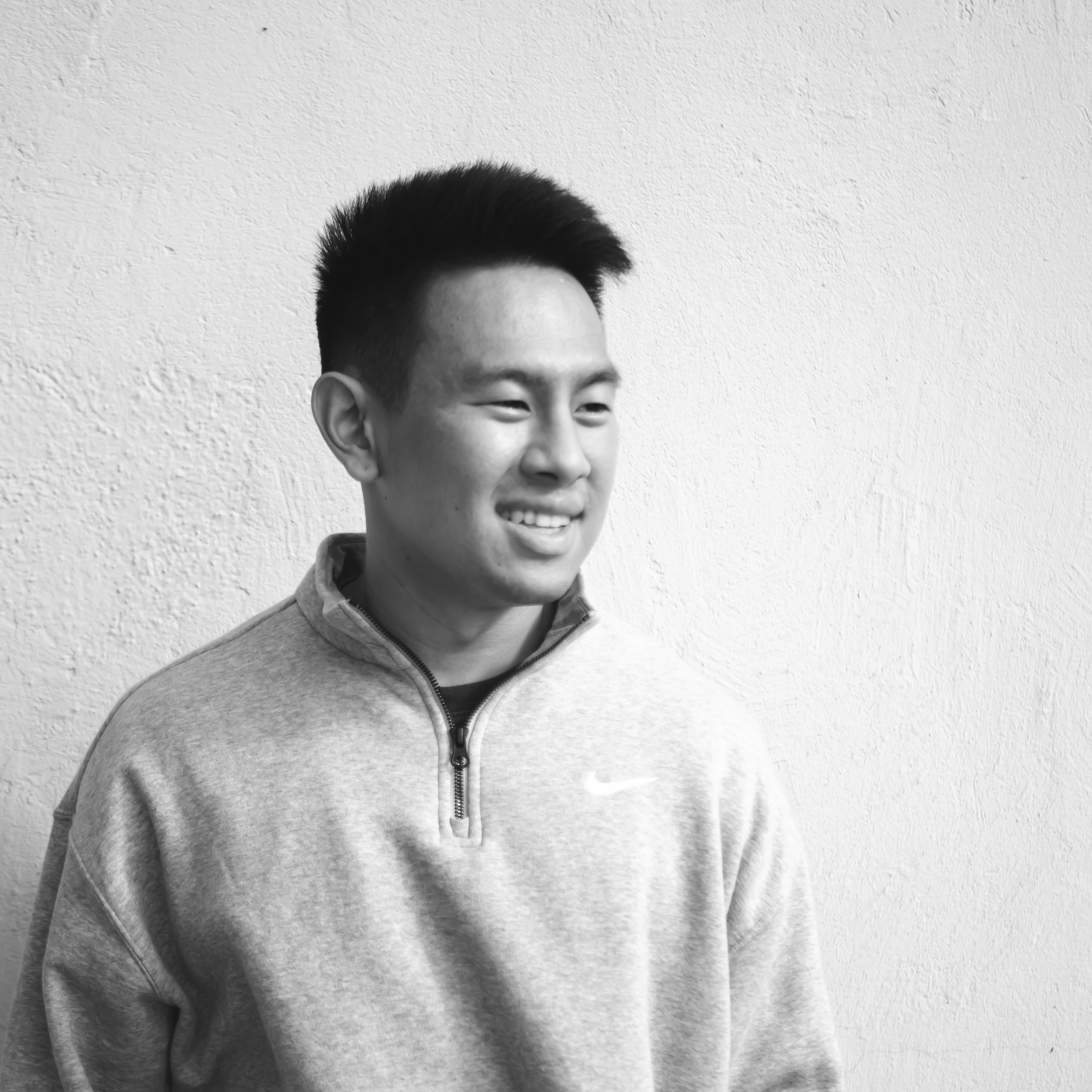 Robert Choi | Senior Data Analyst
Robbie joins Privy's new Analytics team afte
r working for Aspiration, a sustainable fintech startup, for the past 2 years. Besides data, Robbie also enjoys soccer, buying Bitcoin, eating tacos, and chilling with his dog, Beavis. Yes, she is named after the show Beavis and Butt-Head.
PEOPLE OPERATIONS & FINANCE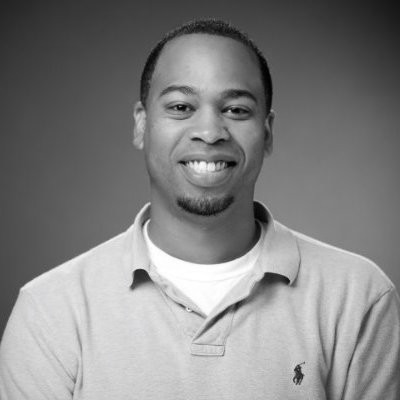 Brian Bell | HR Business Partner
Brian is based out of Santa Cruz, CA and is passionate about ensuring all of our employees have the tools, training and resources to do their best work. He has two young children and they love exploring new beaches, Marvel movies and anything outdoors. Prior to joining the team, he spent time at Joby Aviation and Snowflake-- both of which he helped IPO. Maybe we're next??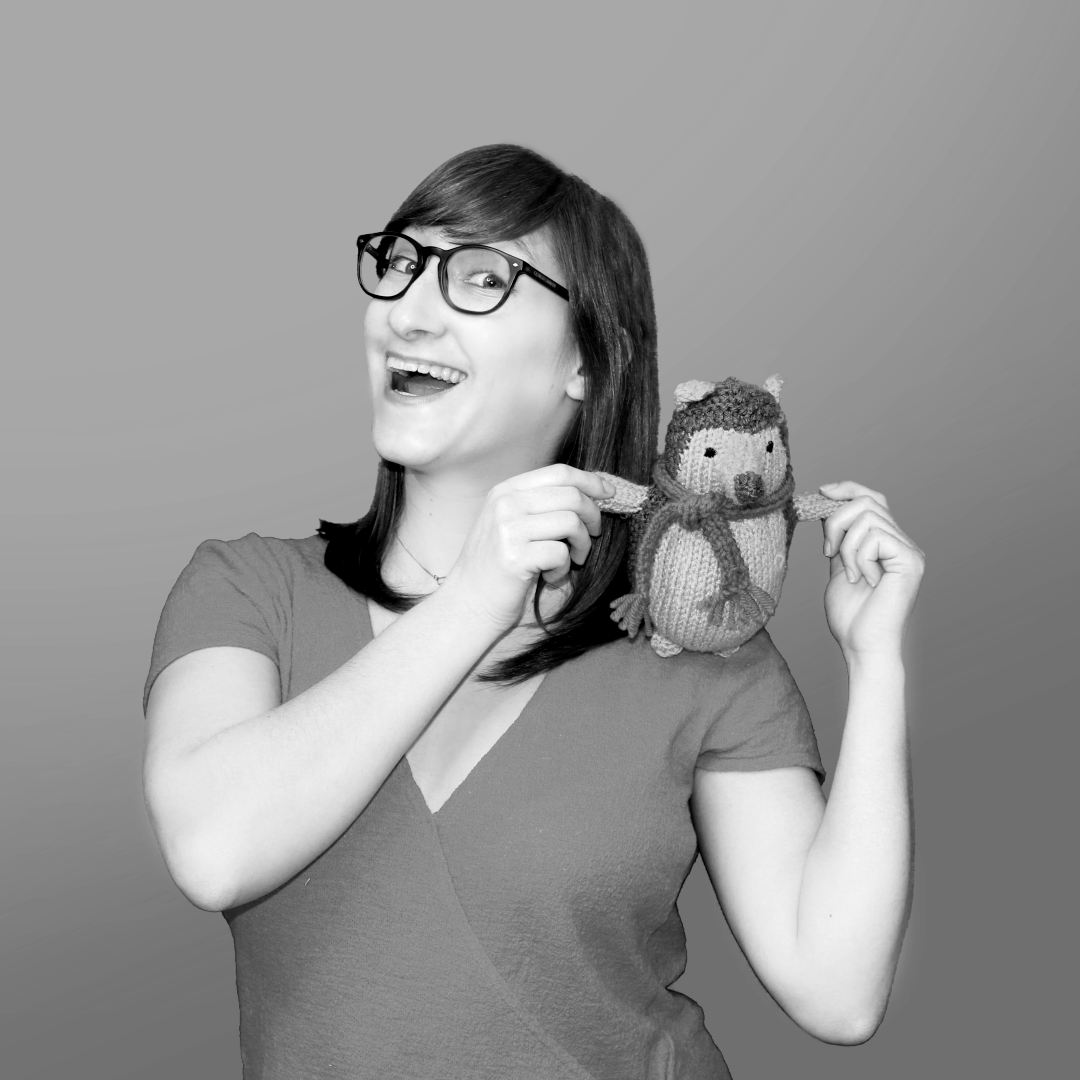 RACHEL WALDMANN | Senior Manager, Employee Experience
Rachel's obsession with employee experience has landed her the role of a lifetime as Privy's first ever Office Manager (and now, Employee Experience Manager). She keeps the team happy and the office in tip-top shape as our Chief Lunch Officer, event planner, den mother, and Marie Kondo-in-residence. In her spare time, Rachel can be found around Boston doting on her cat, caring for her pet hedgehog, and squeeing at every dog she sees. If you've ever walked your dog in the area, you've probably seen her and she's sorry.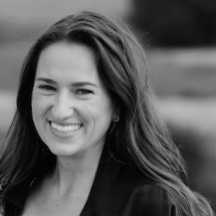 Margho Dunnahoo-Kirsch | Director of Talent
Born and raised in the Bay Area, now living in the Mile High City of Denver, Colorado with her husband and puppy, Margho is helping us grow our team one person at a time. When she's not sitting behind a computer rockin' out to 90's hip hop and finding talent, she likes to spend her time eating tacos, hiking, reading or listening the latest true crime podcast.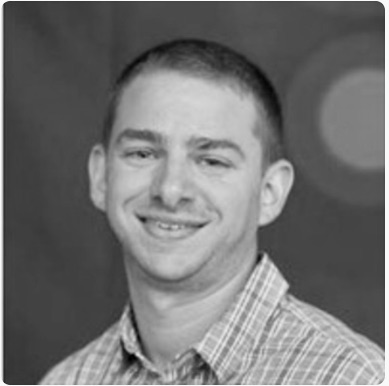 Andrew Feig | Director of FP&A
Andrew is an experienced finance leader, joining the team after previously working in FP&A for Venmo. Prior to his time at Venmo, Andrew managed ad sales finance for Pandora. Andrew is a native New Yorker, recently transplanted to Boston with his wife Valerie and dog Monty. When he's not geeking out on spreadsheets, you can find him running, watching sports, cooking, or taking Monty on adventures.