Meet Our Team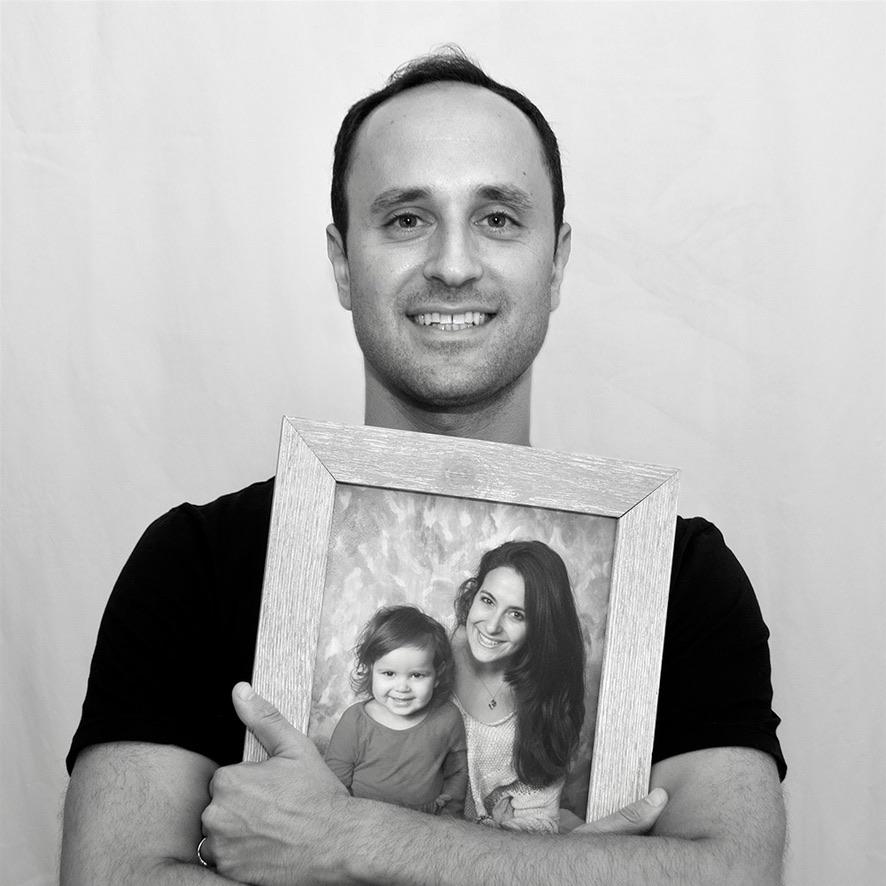 BEN JABBAWY | CEO & FOUNDER
Go getter and ecommerce extraordinaire Ben Jabbawy is the founder and CEO of Privy. His passion for entrepreneurship has helped him empower and inspire hundreds of thousands of small to medium sized business for nearly a decade and he's not stopping now!
MARKETING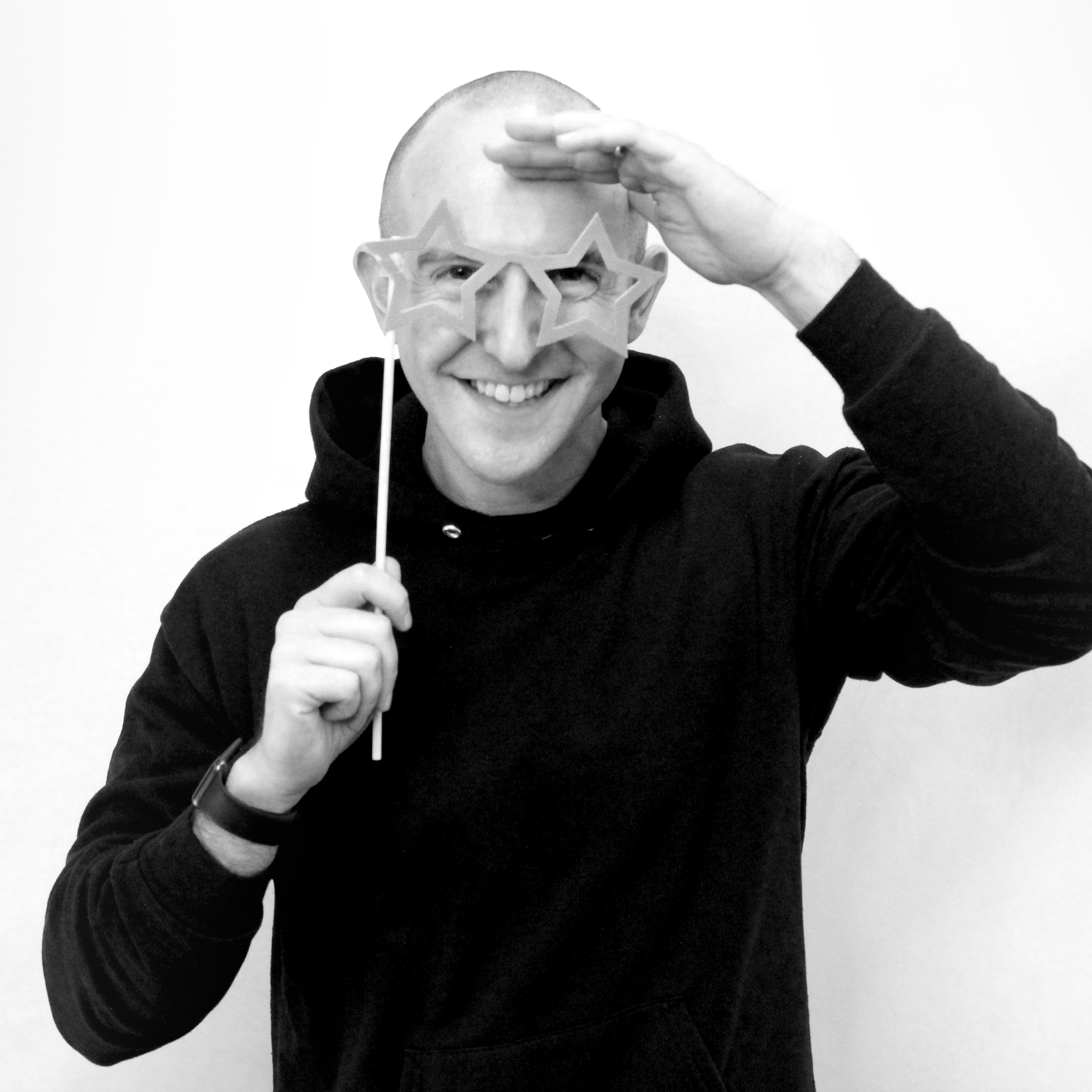 Dave Gerhardt | Chief Marketing Officer
Dave Gerhardt is a B2B marketing leader & widely regarded as one of today's leading brand builders. Prior to Privy Dave was VP of Marketing at Drift where he helped the company grow into one of the fastest growing B2B SaaS businesses of all-time. His work has been featured in Forbes, Fortune, Inc., Entrepreneur, TechCrunch, and Harvard Business Review, and he's the co-author of the definitive book on Conversational Marketing, which was a #1 new release on Amazon in Marketing & Sales and a top 20 business book in the U.S. He lives in Boston with his wife and two kids.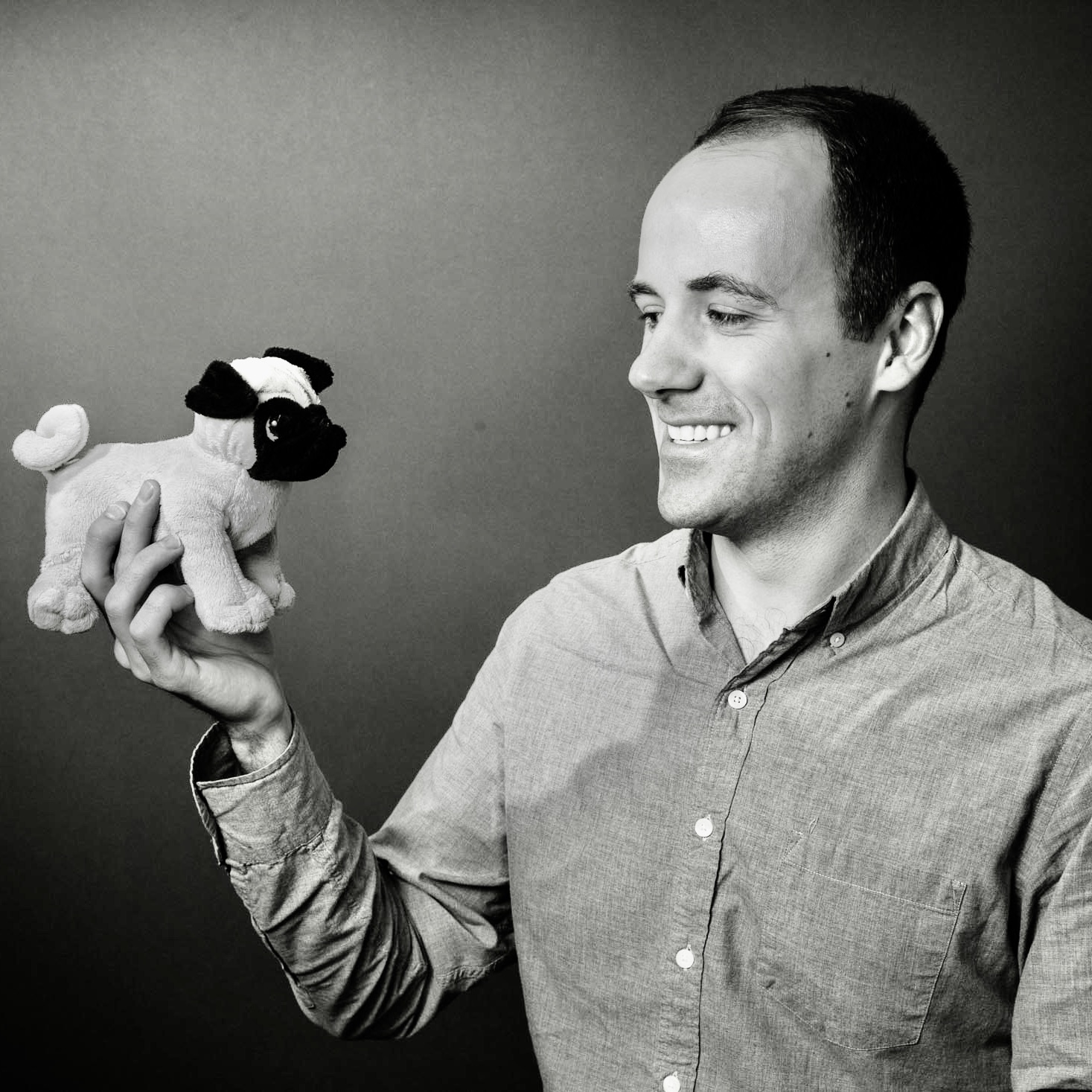 Ryan Pinkham | VP of Revenue Operations
Ryan is a B2B marketing leader, with a passion for helping scale product-led SaaS businesses. Prior to joining Privy, Ryan led demand generation efforts for 10+ different software products at SmartBear Software. He started his career at Constant Contact, where he helped grow their small business marketing blog from the ground up and educated hundreds of thousands of small businesses on how to increase sales with email marketing.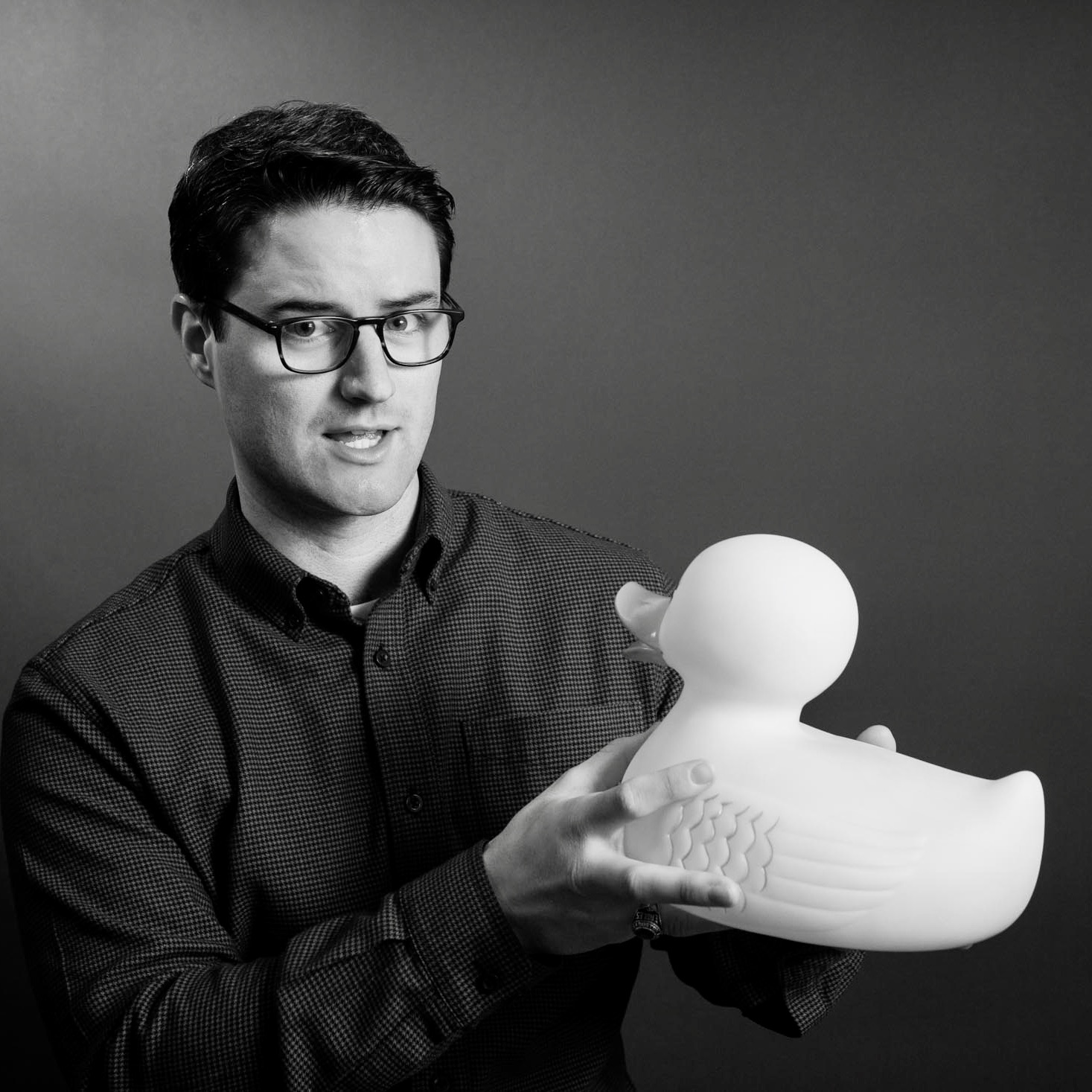 DAN MURPHY | DIRECTOR OF MARKETING
Dan is a B2B marketing leader with over 7 years of experience helping SaaS startups grow. Before joining Privy, Dan was the Director of Product Marketing at Drift. He's also worked in demand generation, brand marketing and marketing ops. Dan loves to geek out over marketing strategies and technology. He co-authored "This Won't Scale" with Privy's CMO, Dave Gerhardt at their previous company.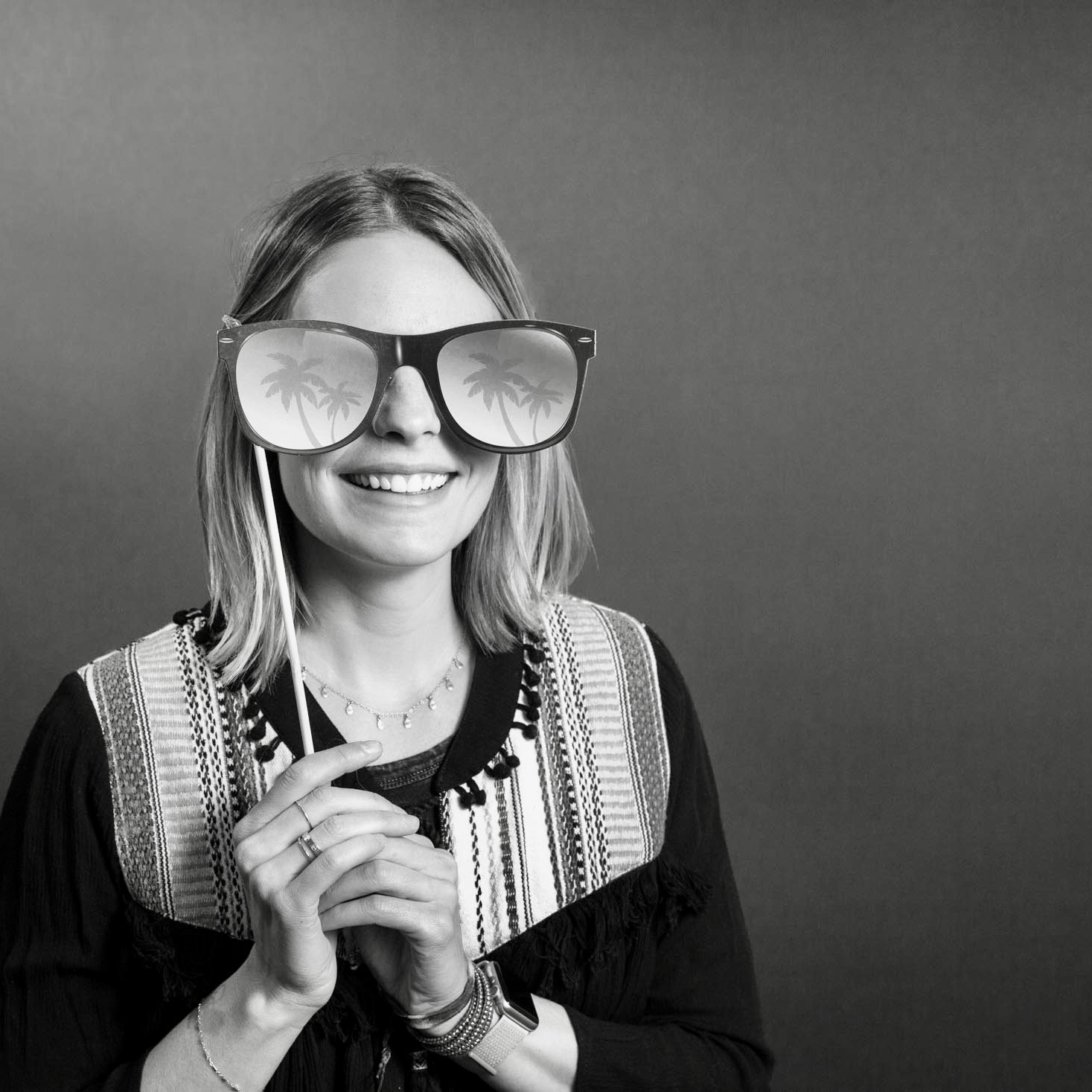 Lauren Hall | Brand Marketing Associate
Lauren joins the Privy team from OpenView, a Boston-based VC firm. She loves everything brand-related and is pumped to be working behind the scenes on Privy's first-ever podcast, The Ecommerce Marketing Show, and all things content. On the weekends, you can find her outside with her pup, Monster, or bouncing between her two favorite places, Arizona and Vermont.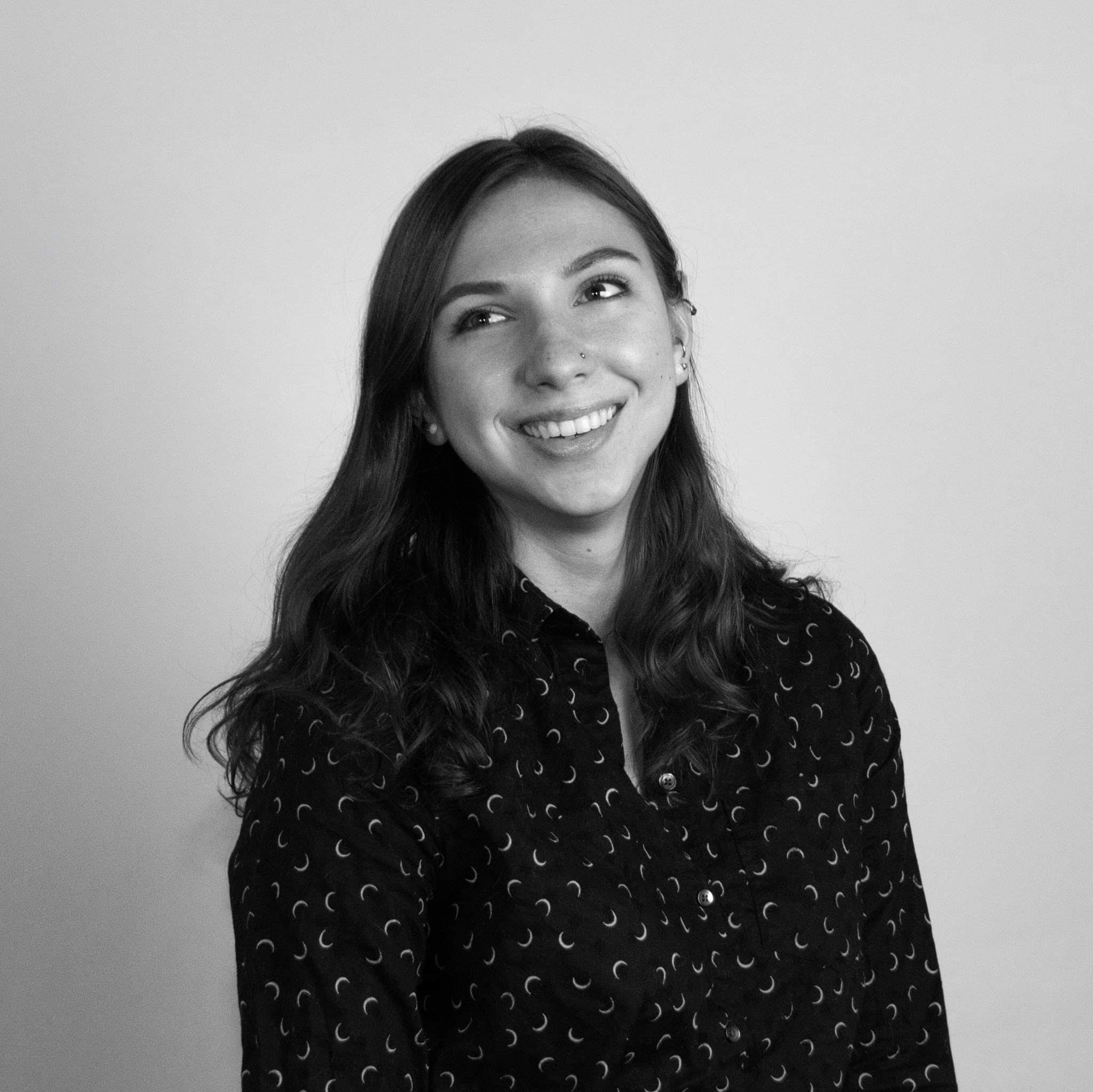 Anna Smith | Brand Designer
Anna joins the Privy Marketing team straight out of Northeastern University, where she had co-ops at the Wilbur Theater, Dana-Farber Cancer Institute, and OpenView. When she's not designing, she's probably painting or doing anything that involves live music, food, or best-case scenario, both.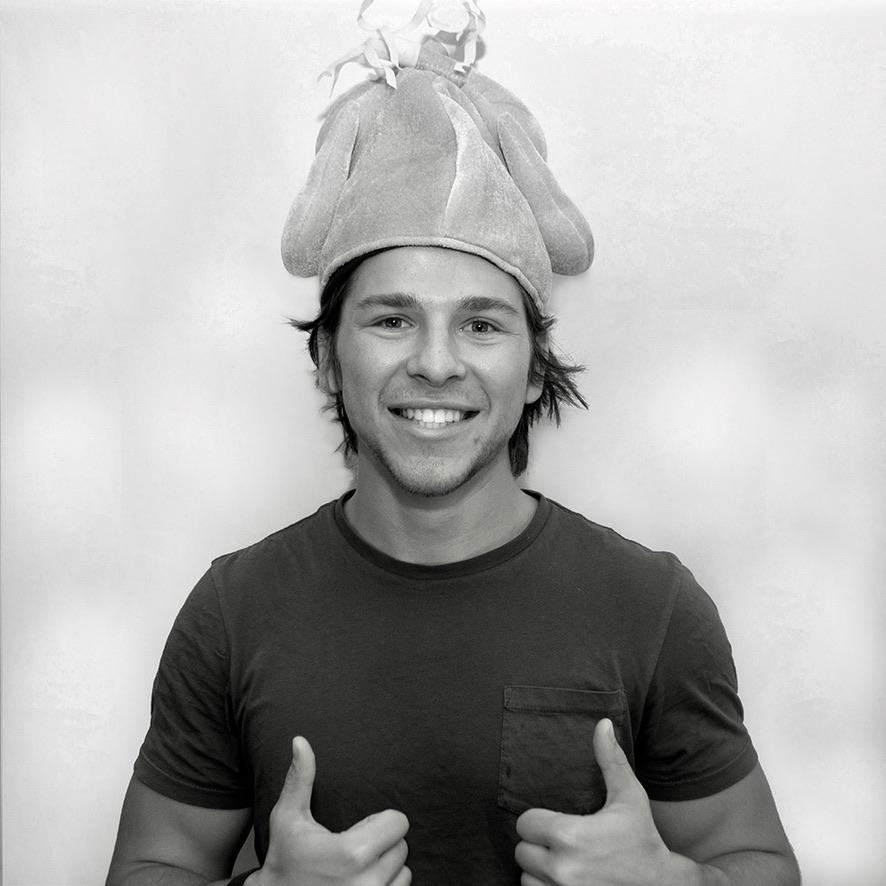 Connor Gross | Product Marketing Associate
Connor is joining the Privy team shortly after graduating from Northeastern University with a degree in Entrepreneurship. While at Northeastern he had three co-ops at Drift, Cardly, and Lola. Connor is passionate about ecommerce, during college he even started his own business, Cardly, which he later sold prior to graduating in 2020.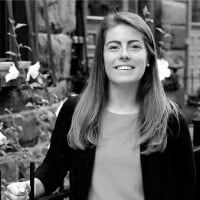 KRISTINA SIMONSON | MARKETING MANAGER (DEMAND GENERATION)
Kristina is a data driven marketer that's passionate about growth marketing that drives business results. Prior to joining Privy, Kristina managed lead acquisition at WordStream, a B2B SaaS based company. Outside of work, you can find Kristina traveling, spending time with her niece or training for her next marathon.
ENGINEERING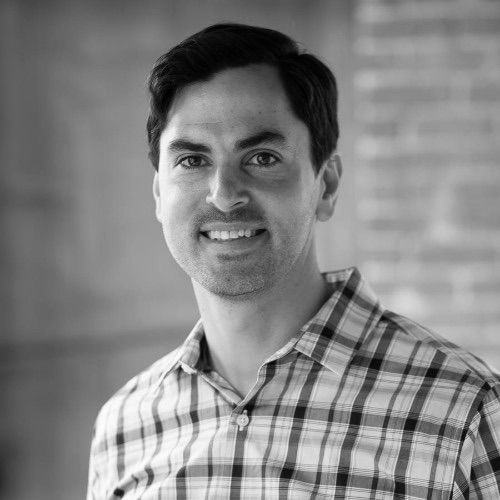 Conor Harris | VP of Engineering
Conor is an engineering leader with a passion for software and the people who build it. Conor is joining Privy from CloudHealth by VMware where he led teams through the transition from start-up mode to predictable, enterprise SaaS delivery. Before that, he had 6 years of start-up learnings at Clora and InsightSquared, built on a foundation of computer security research and high-performance computing earlier in his career. He lives in Newton with his young family and their two fluffy doodles.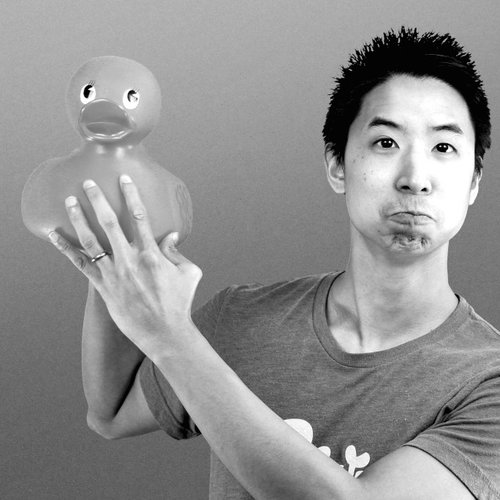 PETER CAI | PRINCIPAL ARCHITECT
Before Privy, Peter spent several years at Microsoft near the head-quarters of the defeated Seattle Seahawks. Peter also worked in several small startups including Localocracy (acquired by Huffington Post) and a local online music sharing platform. In his spare time, Peter enjoys commuting to work and catching up with local politicians on Beacon HIll. He's a Boston native and Ruby on Rails guru.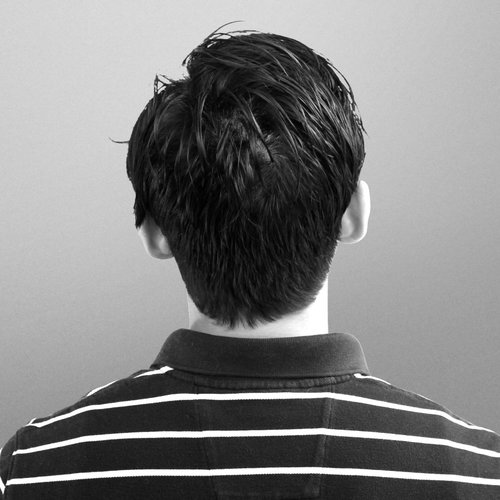 PATRICK MCLAREN

|

Engineering Manager
Currently on loan from Australia, Patrick originally came to the US to study mathematics. He is a passionate startup enthusiast, first dabbling in a business of his own at the age of 16, and most recently Memoread, a smarter flashcard app. Patrick also takes graduate studies in International Relations at Harvard Extension.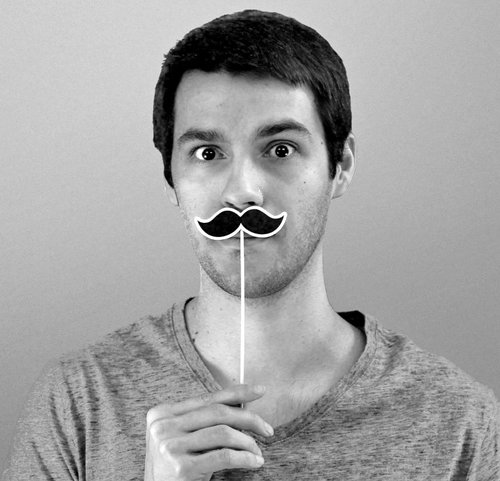 JOHN CAREAGA | SENIOR SOFTWARE ENGINEER
Originally from the Philadelphia area, John has since moved to Boston and is a true computer science rockstar. He graduated BU Cum Laude and has a wide range of programming experience in categories ranging from medical devices to wearables. A multi-linguist who can speak English, French, and Spanish, John will also moonlight as our head of international expansion.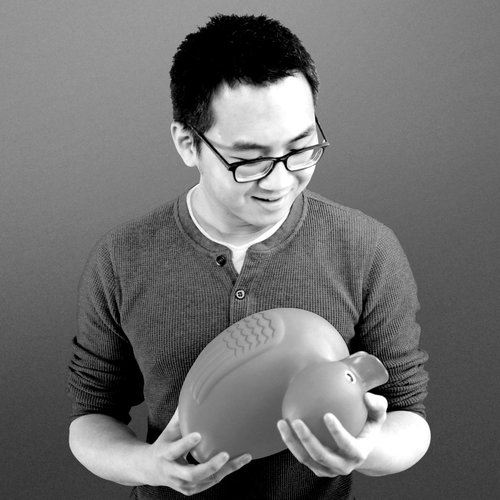 MIKE CHU | SOFTWARE ENGINEER II

Mike is bringing his most recent experience from Netra + Bookity to the table. But don't be fooled, Mike may be fluent with the Mean JS stack, but he's really a nice, approachable guy.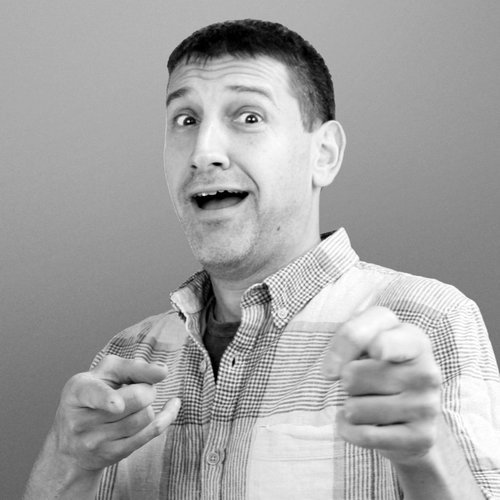 JEFF JOHNSON

| PRINCIPAL ARCHITECT &

"CHIEF BARISTA OFFICER"
Jeff is a recovering email junkie from Constant Contact, and most notably, founder of the world renowned start up event, Jeffmanity Insanity. As we venture deeper into integrations, contacts, email and perhaps our own API, there's no doubt Jeff will bring a ton to the table.
ALLINA DOLOR | SOFTWARE ENGINEER II

Allina joined the Privy engineering team in her first job after studying computer science. But don't let that fool you, with experience working at Macy's and Target, she understands consumer retail first hand. She'll lean on that background, her extensive training in martial arts, and a passion for #girlswhocode to help us build innovative software products for ecommerce business around the world.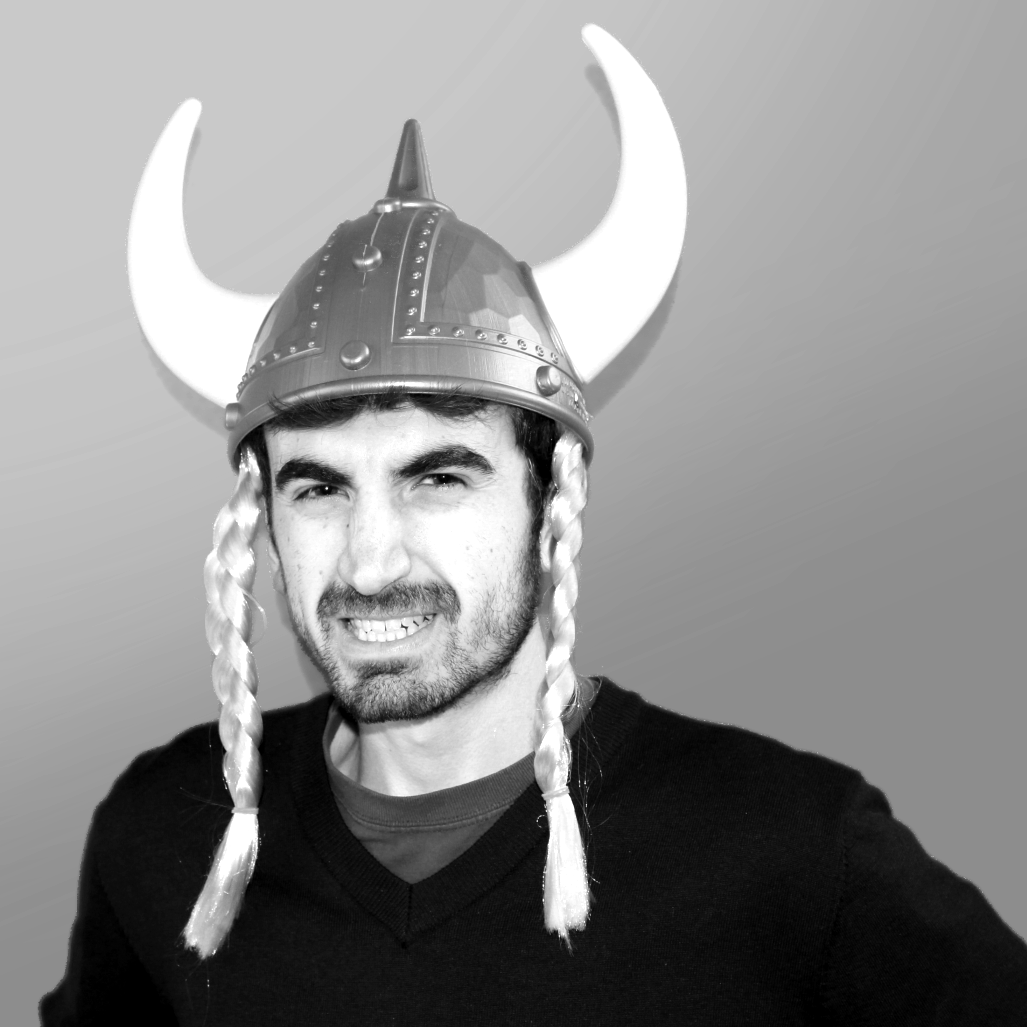 STEVEN TENAGALIA | SOFTWARE ENGINEER II
Steven joins the Privy engineering team with a combined 10 years experience in machine learning, computer science, a Ph.D. in computational neuroscience, and a black belt to boot. Basically he's an absolute beast and we're so excited to have him on board. As if that wasn't enough, he's also known as "the Dude" in Boston's underground bowling scene, regularly bowling a 300 on his last ten outings.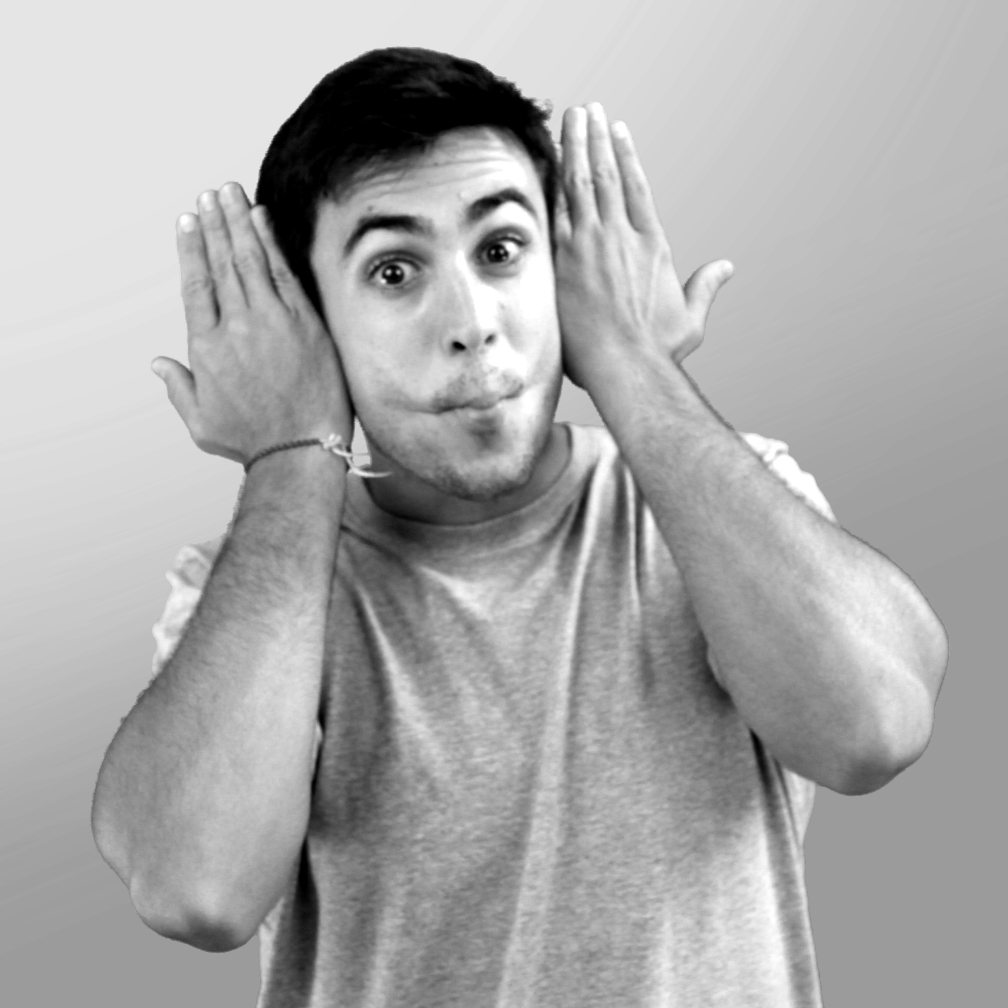 IGNACIO OJANGUREN | SOFTWARE ENGINEER
Hailing from Madrid, Ignacio joins the Privy engineering team with a background in computer science, and a Ph.D. in surfing. Thanks to his family in Northern Spain for sending him on loan to join the team here in Boston. Ignacio is going to work directly with our customers and support team to build new features, resolve issues faster, and help the platform scale.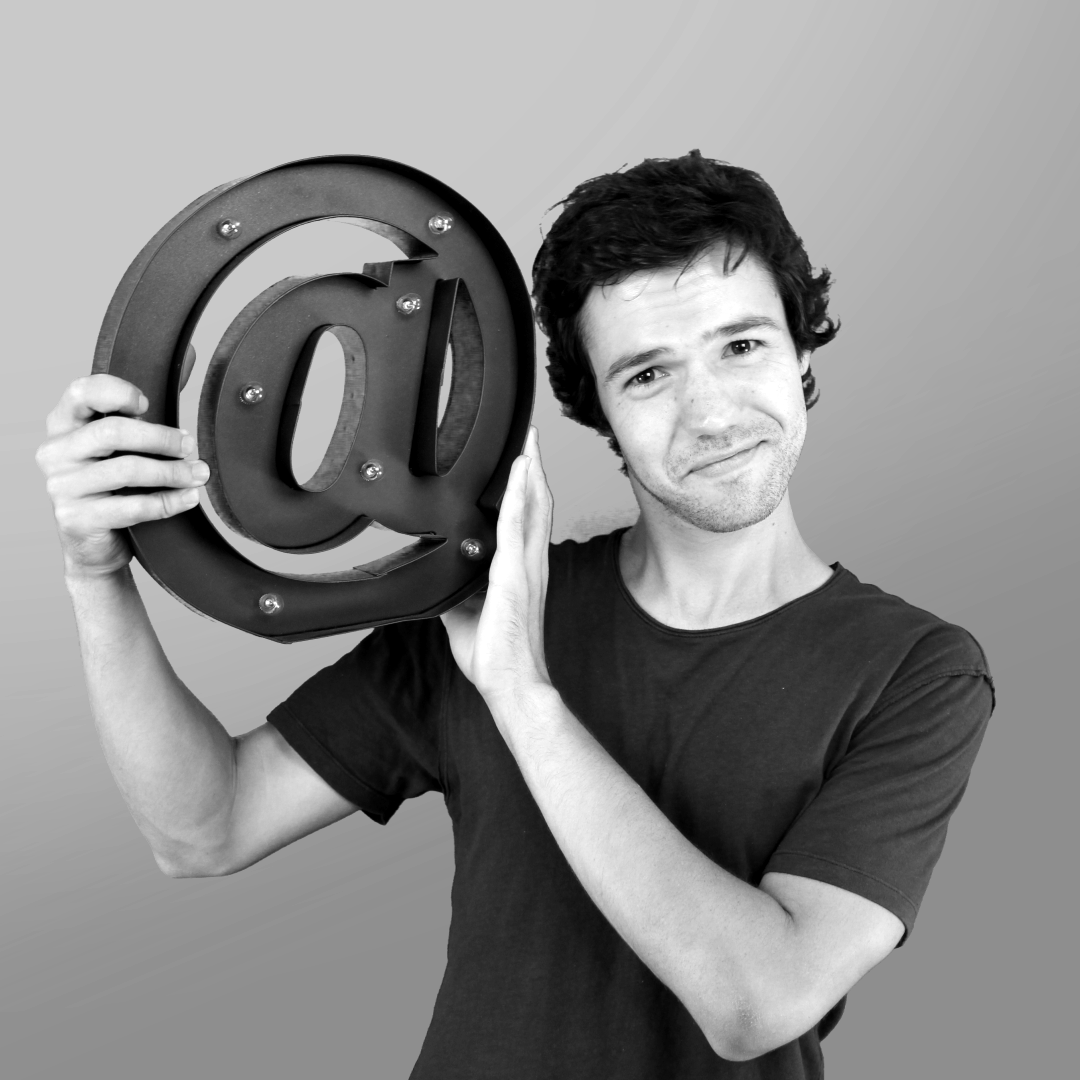 REEF LORETTO | SOFTWARE ENGINEER II

Reef joins the Privy engineering team with a background in computer science from Northeastern. Thankfully he decided to sideline his career as a world renowned music composer to join the Privy team. Between growing up in Saudi Arabia, and recent volunteer work in the region, blended with his creative and technical chops, we're excited to weave Reef's unique perspective into the fold!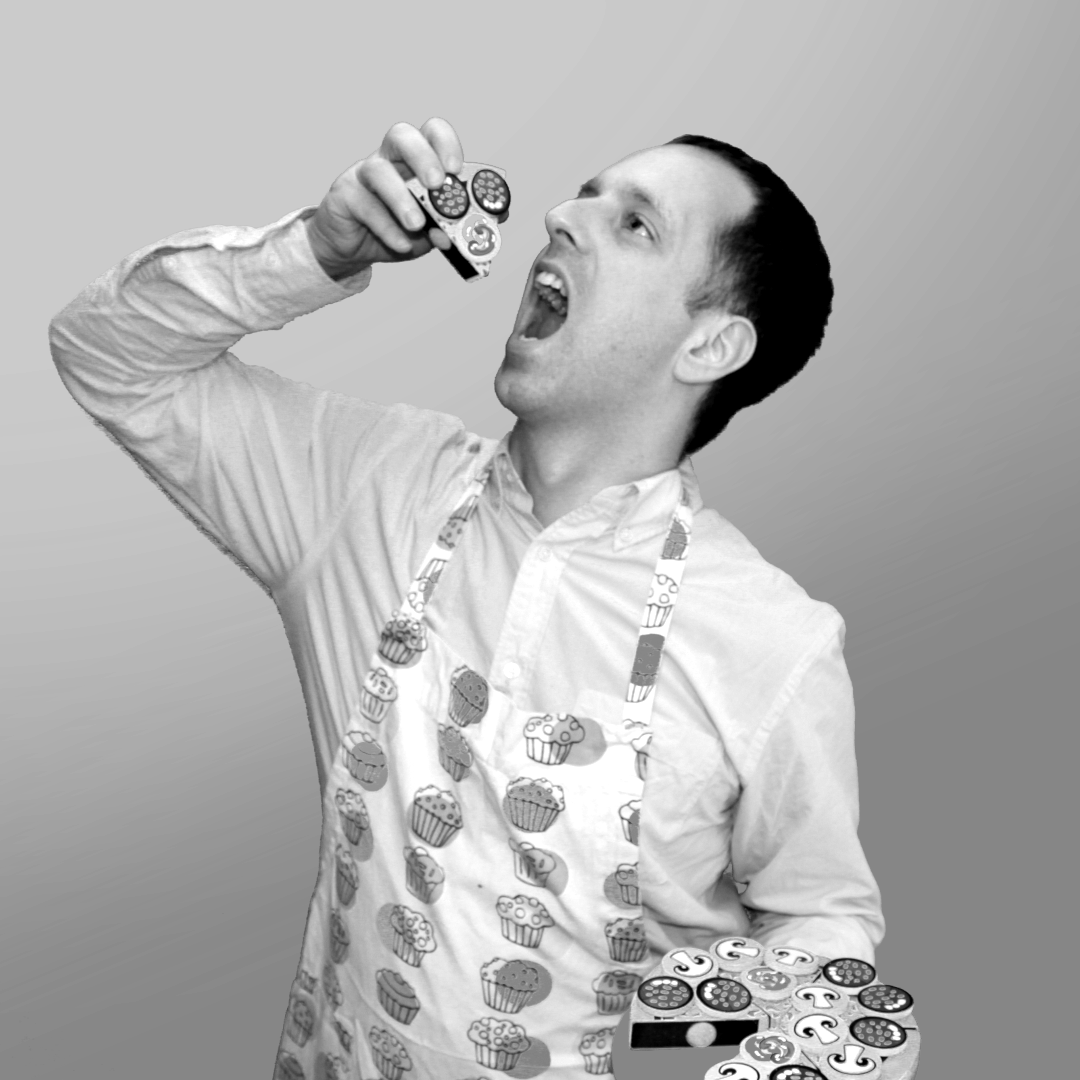 ANTHONY MANGANO | SENIOR SOFTWARE ENGINEER
Anthony began coding as a hobby while teaching English abroad in South Korea. Since then, he has worked for several companies on a wide variety of web development projects, and brings over four years of experience to the Privy engineering team. Outside of work, Anthony enjoys spending time with his family, baking bread/pizza, traveling, reading, and playing video games.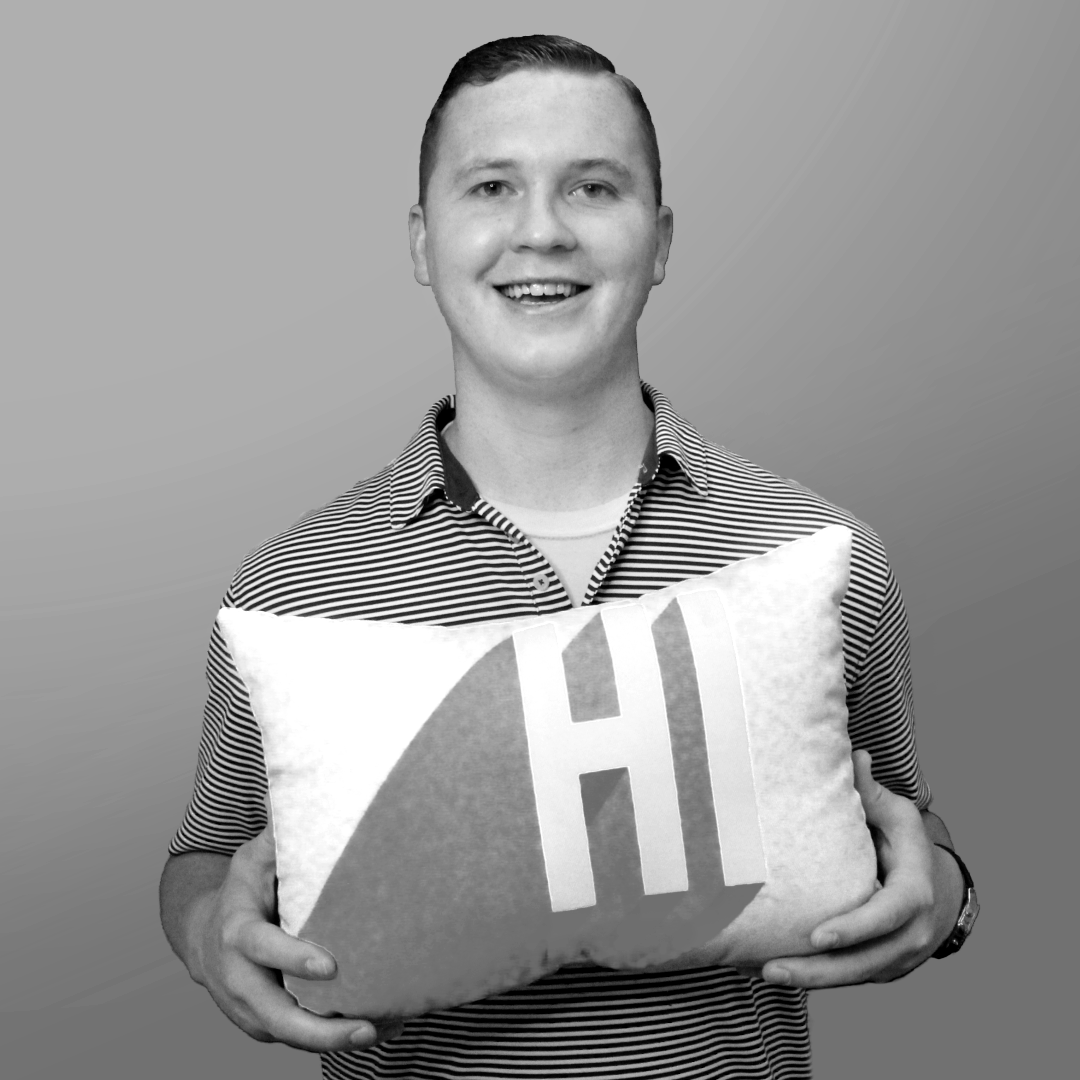 MIKE MCGRATH | SOFTWARE ENGINEER II
Mike joins the Privy team from HapYak Interactive Video where he led several custom integrations for HapYak's enterprise customer base. Prior to HapYak, Mike worked as a real estate agent, freelance web developer and a short lived Product Design Engineer at an early stage Real Estate tech startup. When Mike's not coding or tinkering with new technologies, he enjoys spending time with family, hiking and going on weekend getaways.
Lucas Salvatore | Senior Software Engineer
Lucas recently moved to Boston from Southwest Florida, where he spent time working remotely for startups Float and Estimize. His passion for building user interfaces led him to launch React courses on Udemy, teaching thousands of students around the world to code. Fueled by espresso, Lucas is excited to bring his experience to the Privy team as a Senior Software Engineer!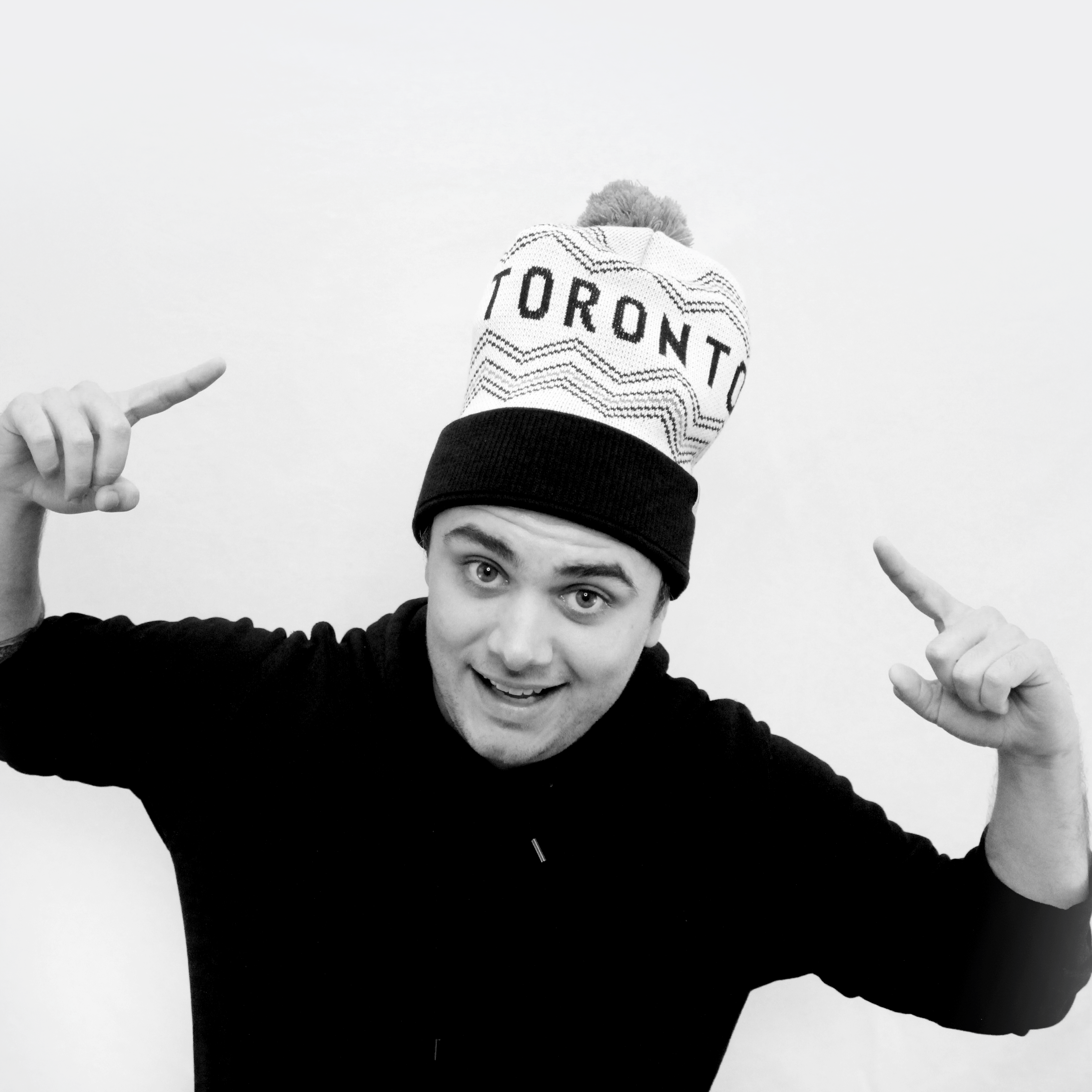 Dave Seifried | Principal Engineering Lead
Originally from Canada, Dave has spent the last 4 years in Boston working for various local startups. Prior to Privy, Dave worked at the Mozilla foundation, HapYak interactive video, and most recently Lovepop. Outside of work Dave enjoys board/video games and hanging out with family & friends.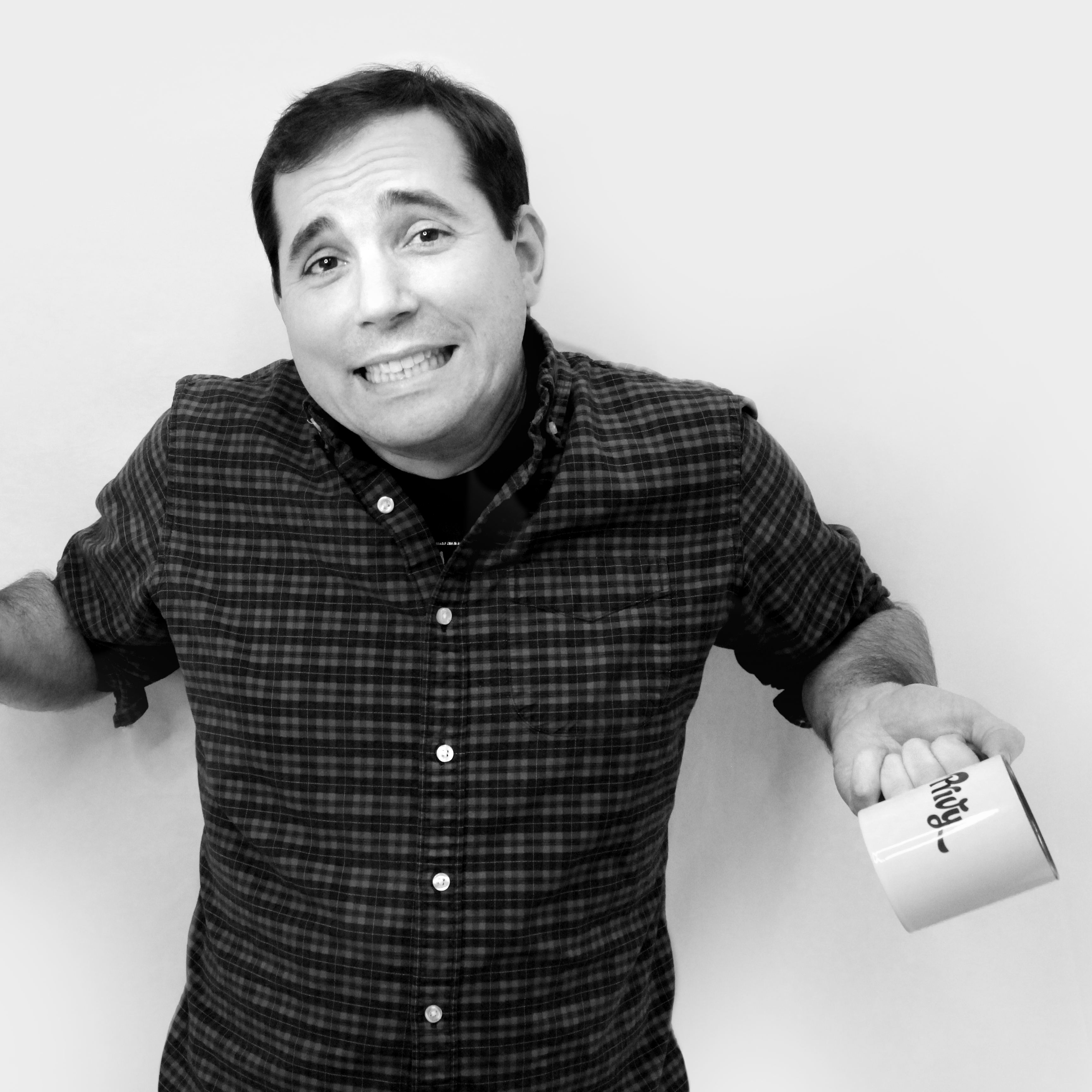 Billy Lazzaro | Principal Engineering Lead
Billy has been working in the Boston tech startup community since graduating from WPI in 2005. He's helped launch products for large companies (ex. Zynga ~3,000 employees) and small (ex. CozyKin ~20 when joined), across a wide array of languages and technologies. Billy is a user oriented builder and loves solving problems at scale.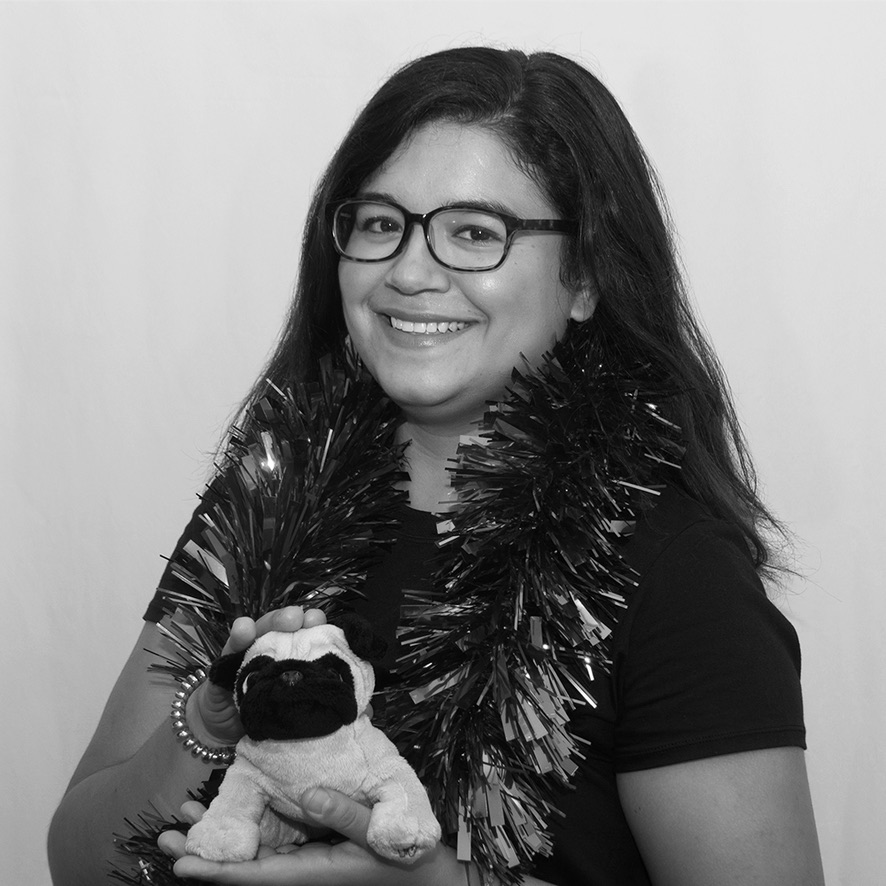 AMANDA MUÑOZ | Senior Software Engineer
Amanda comes to Privy from Pivotal Labs, where she worked with large enterprises to ship software in record times. The daughter of small business owners from NYC, she's excited help drive success for small ecommerce businesses. Outside of building software, Amanda practices yoga, flexes her culinary skills, chats with her plants, and hangs out with her two ridiculous cats.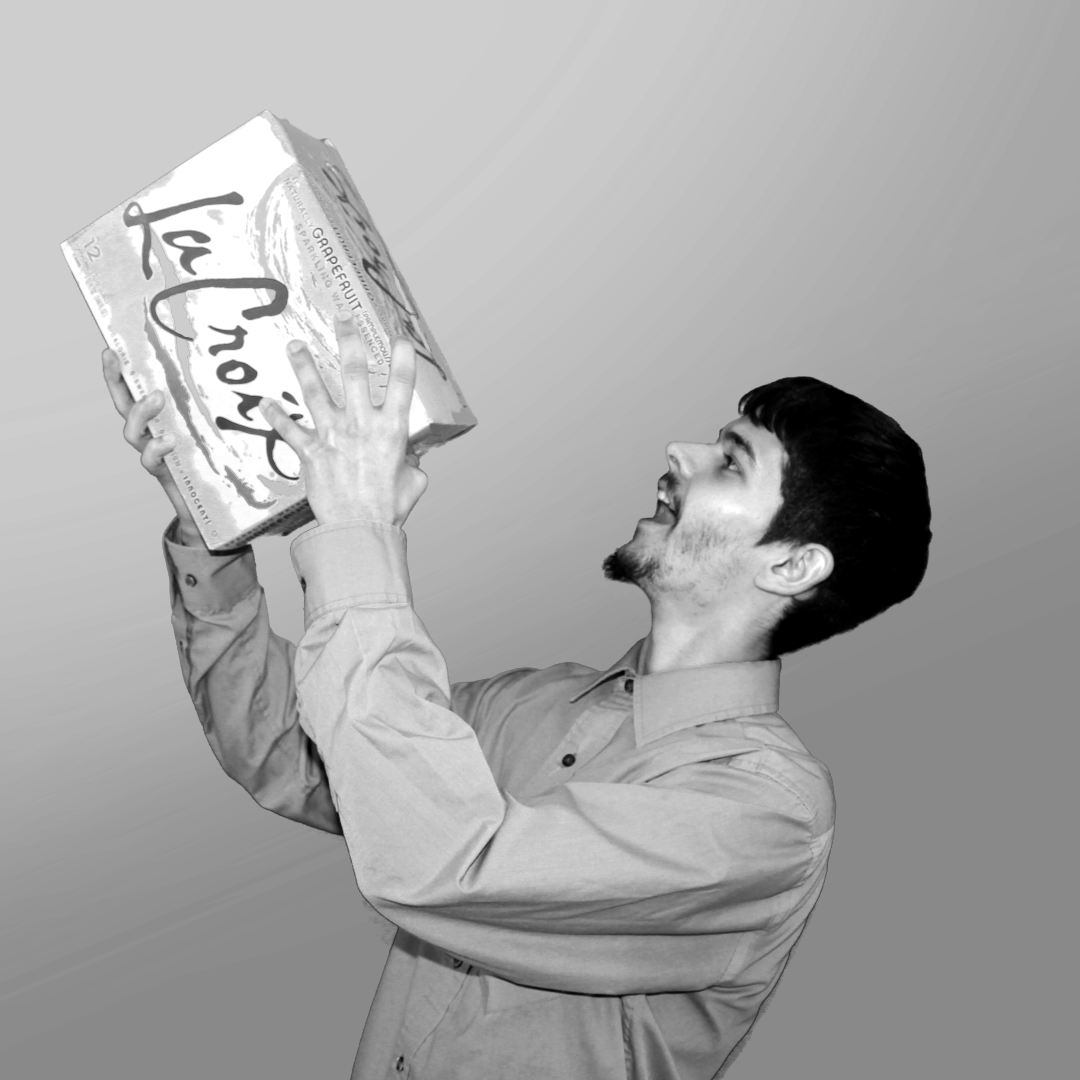 ANDREW HOUSE | Associate Software Engineer
Andrew joined us from Constant Contact, where he put his support chops to work helping thousands of small businesses. He worked his way up on our Support team as a Technical Escalation Specialist, and then taught himself how to code. In his spare time, Andy literally builds computers, so there's no doubt he'll be an incredible addition to our Engineering team.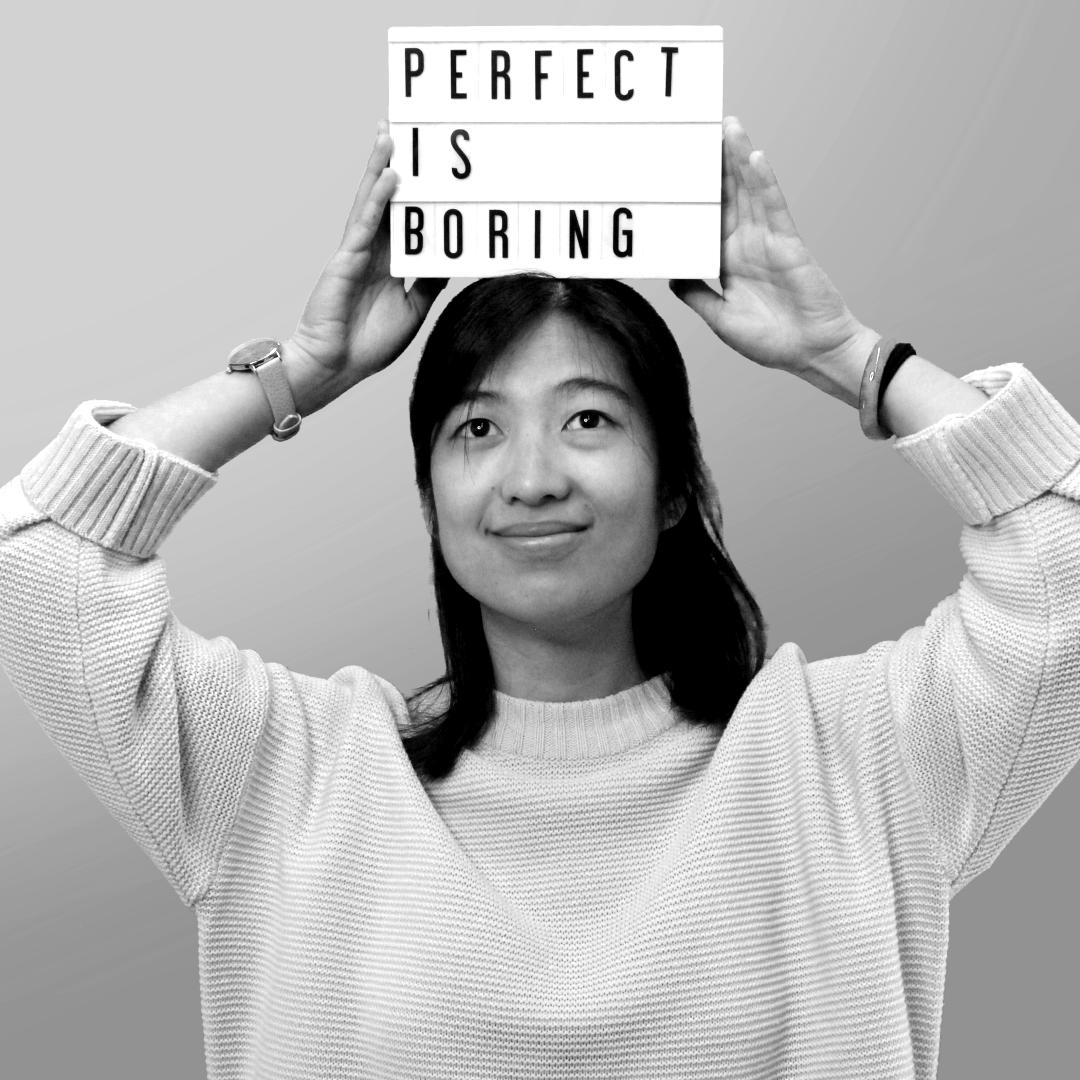 Audrey Lee | Software Engineer
Audrey is a recent graduate of Williams College where she studied Computer Science and Political Science. Besides English, she is fluent in French, Mandarin Chinese and conversational in Spanish, so in addition to writing code, she acts as Privy's unofficial translator. Outside of work her biggest passions are travel and food (check out her blog), whether that is cooking, baking, or exploring new restaurants.
SALES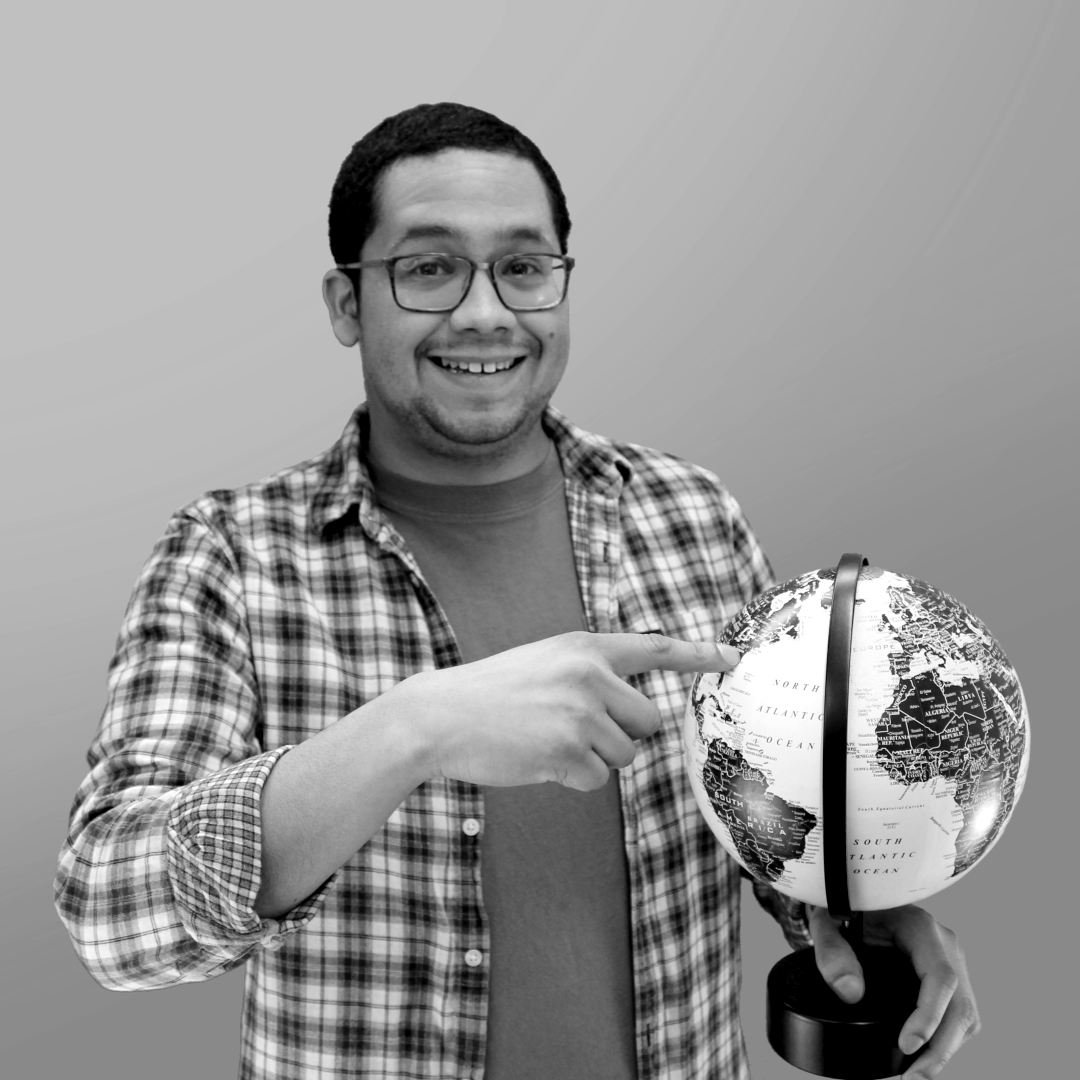 IAN MARTINS | SALES MANAGER
Having spent time at multiple startups in the Boston area, Ian is super excited to work with ecommerce businesses small and large. Outside of consulting with our customers, you can find Ian at a local concert, brewery, or walking his new bernedoodle pup Monty!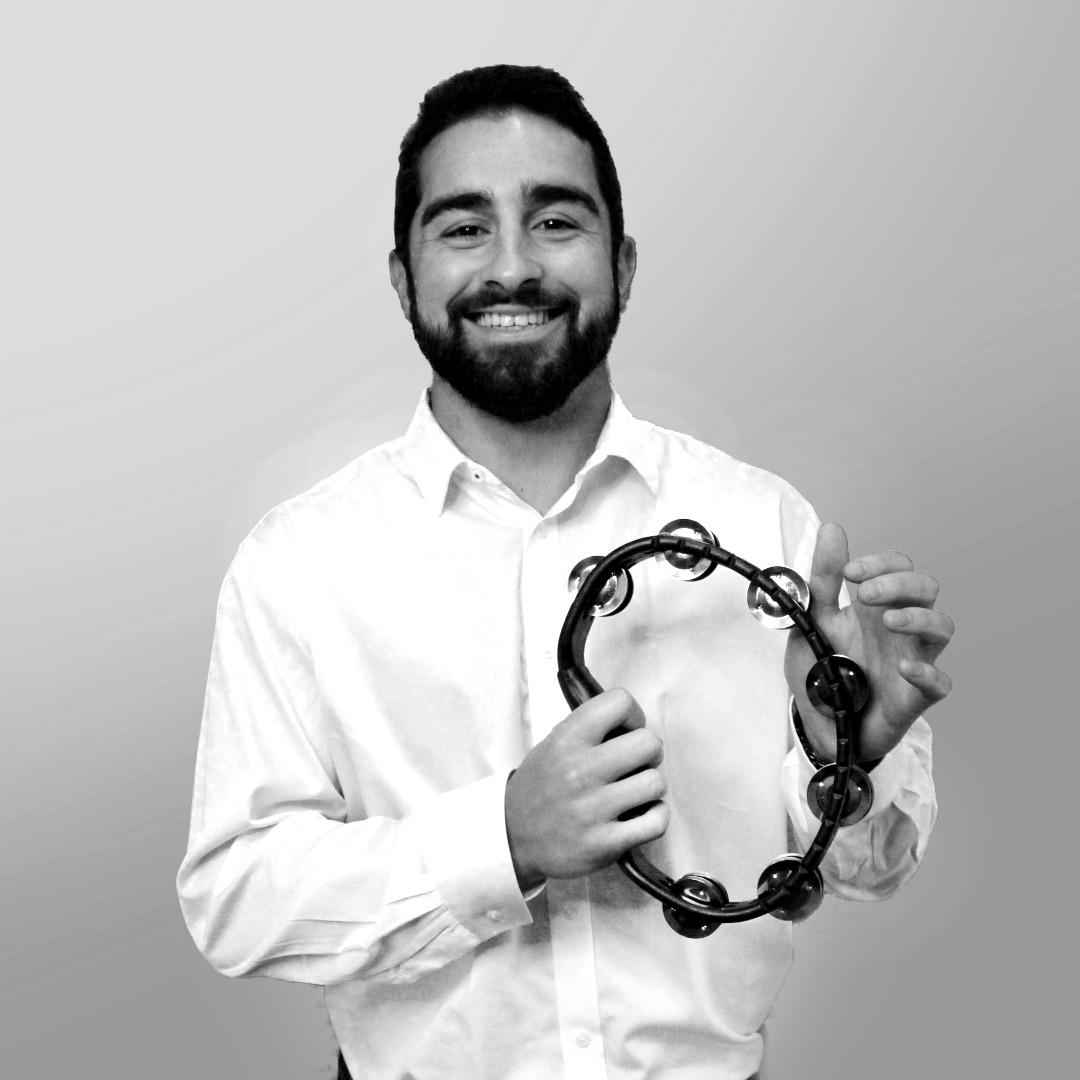 Alex Manwaring | Sales Manager
Alex joined us as Privy's first ever Inside Sales Rep Manager! Most recently, he held the same role at Mavenlink, where he started as their first BDR in the Boston office and worked his way up to BDR Team Lead, and then BDR Manager. He loves meeting new people and is always looking for new vacation spots to explore, restaurants to try, and bands to listen to. Fun fact: in his free time Alex serves as the "Tambourine Man" in the locally popular Steve Rondo band.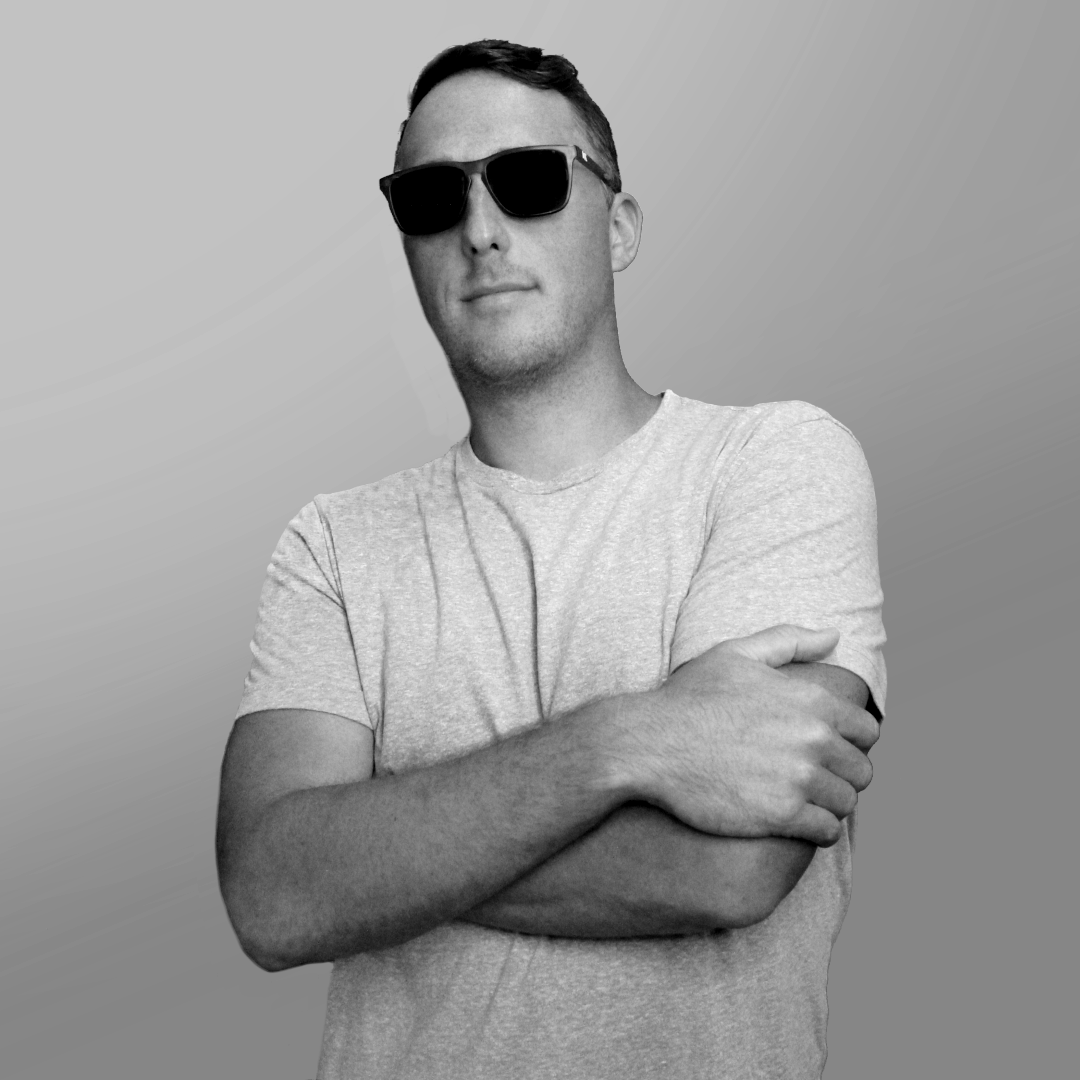 RICK BUTLER | SENIOR ACCOUNT EXECUTIVE
Rick comes to Privy from Litmus Software in Cambridge, and Cybba in Boston previous to that. Prior to getting into software sales, Rick worked at creative ad agencies for many years including long stints with McCann Erickson in New York and Hill Holliday in Boston.
MIKE SPELLMAN | ACCOUNT EXECUTIVE
Mike is joining the Privy team as an Account Executive. He comes to Privy as another Mavenlink alum where he'd held the same position. As a graduate of Penn State, he loves watching college football and cheering on his Nittany Lions. Outside of work you can find him in the gym or beating Alex in Madden.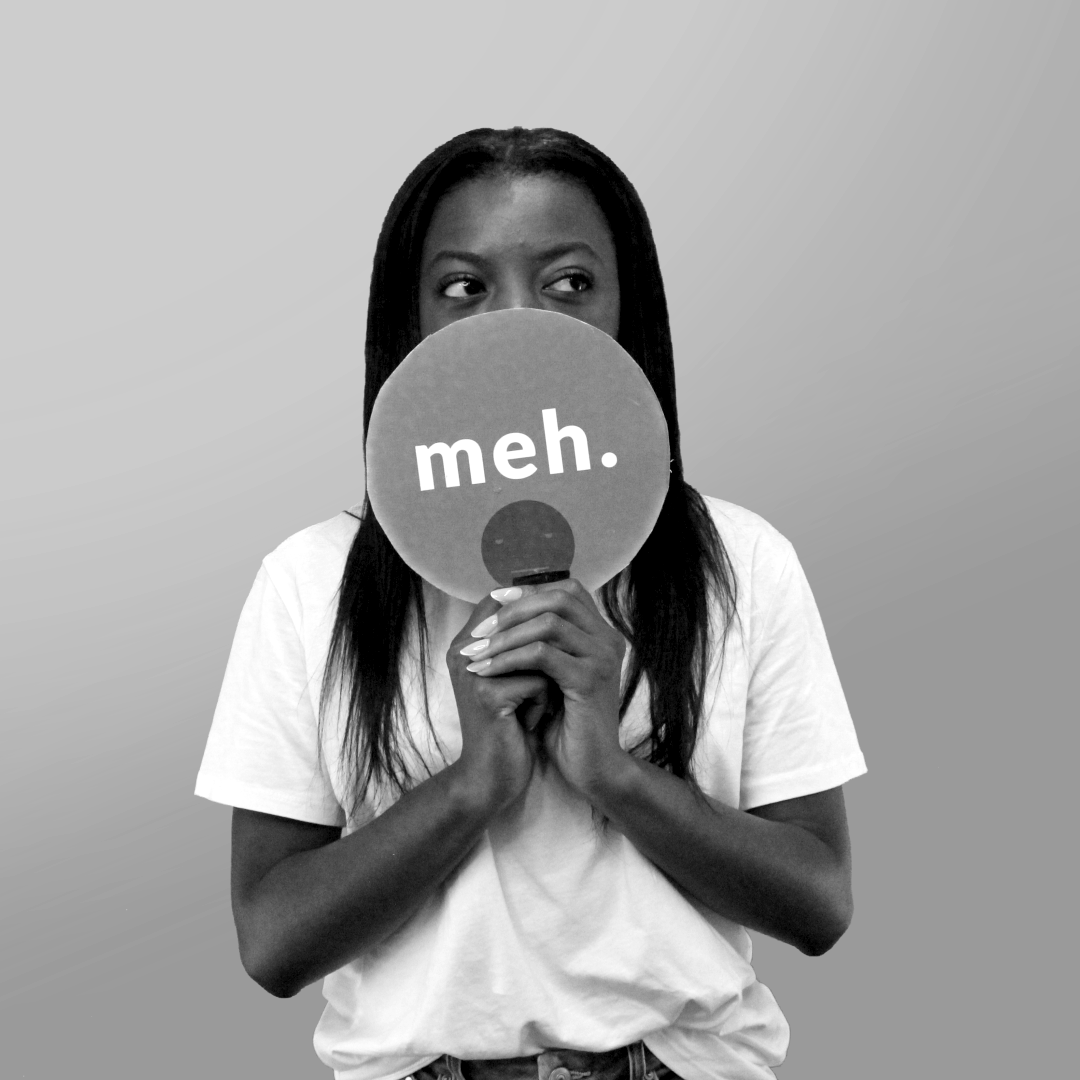 Gaite Adolphe | Account Executive
Gaite joined the team as an Inside Sales Representative, recently working her way up to Account Executive. She's worked at two other tech startups but has always loved ecommerce. She actually ran her own Shopify business for about 2 years. In her spare time she enjoys trying new restaurants, bike riding, and traveling.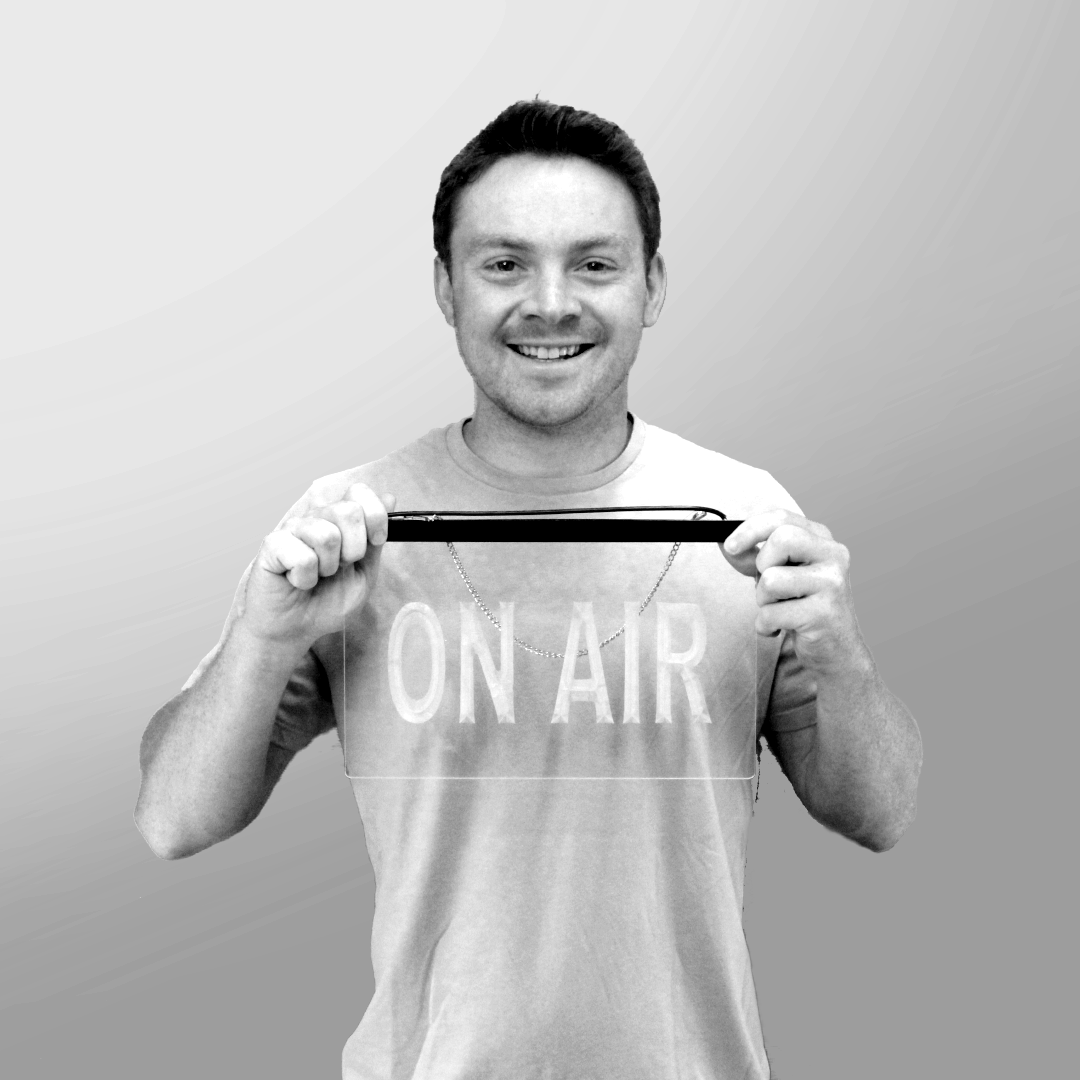 Jack Binda | SENIOR Inside Sales Rep
Jack came to Privy fresh out of the University of New Hampshire and is ready to go. He joined us as a Business Development Rep. When he's not in the office you can catch him at Dunkin' Donuts or on the golf course.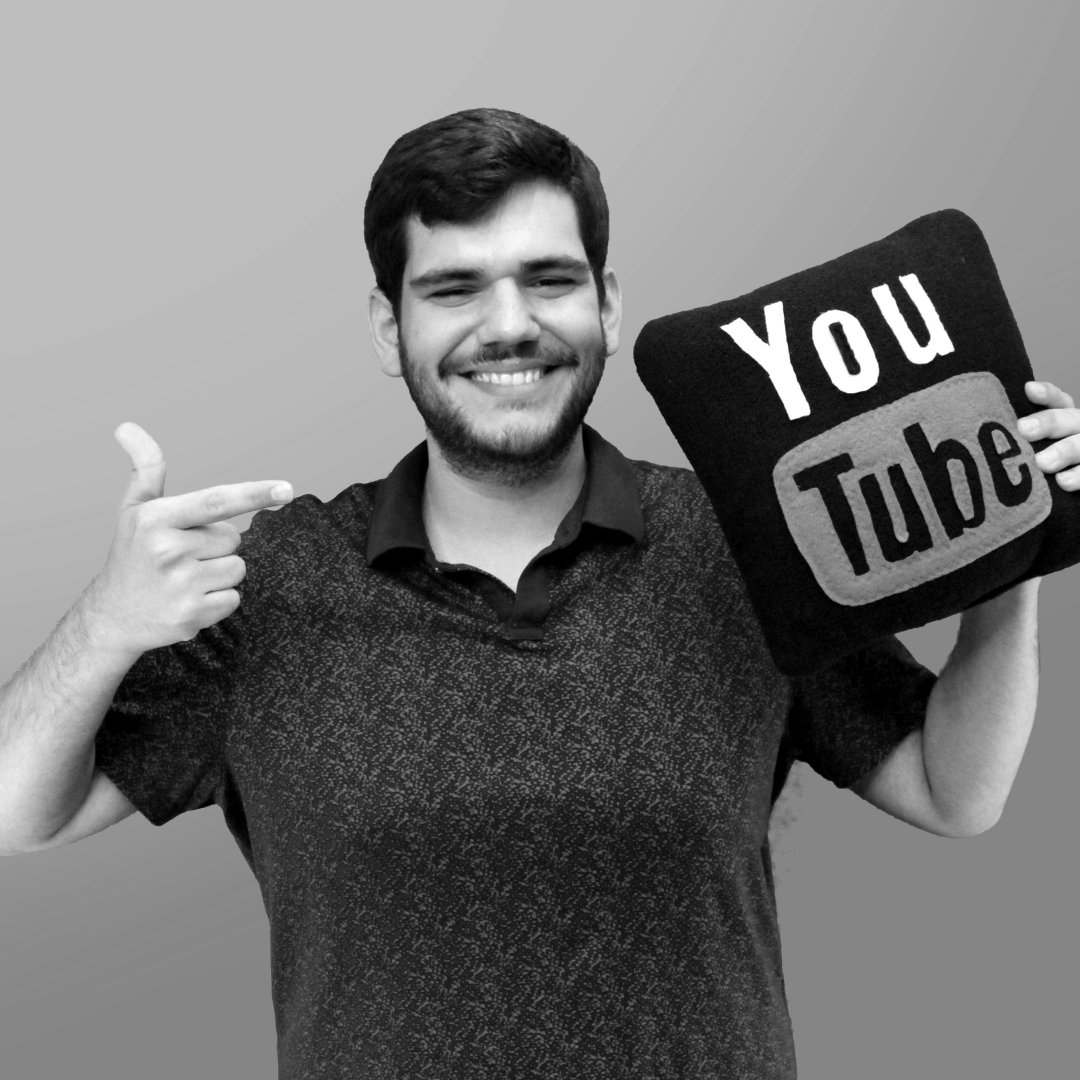 Will Sagliano | Senior Inside Sales Rep
Will is joining Privy as a BDR. He joins as another Placester Alum but worked last at Buildium. A Florida native Will moved up to Boston for school and to escape the humidity. Outside of work you can find him trying to eat everything in Chinatown, playing Fifa, or grabbing beer downtown with friends.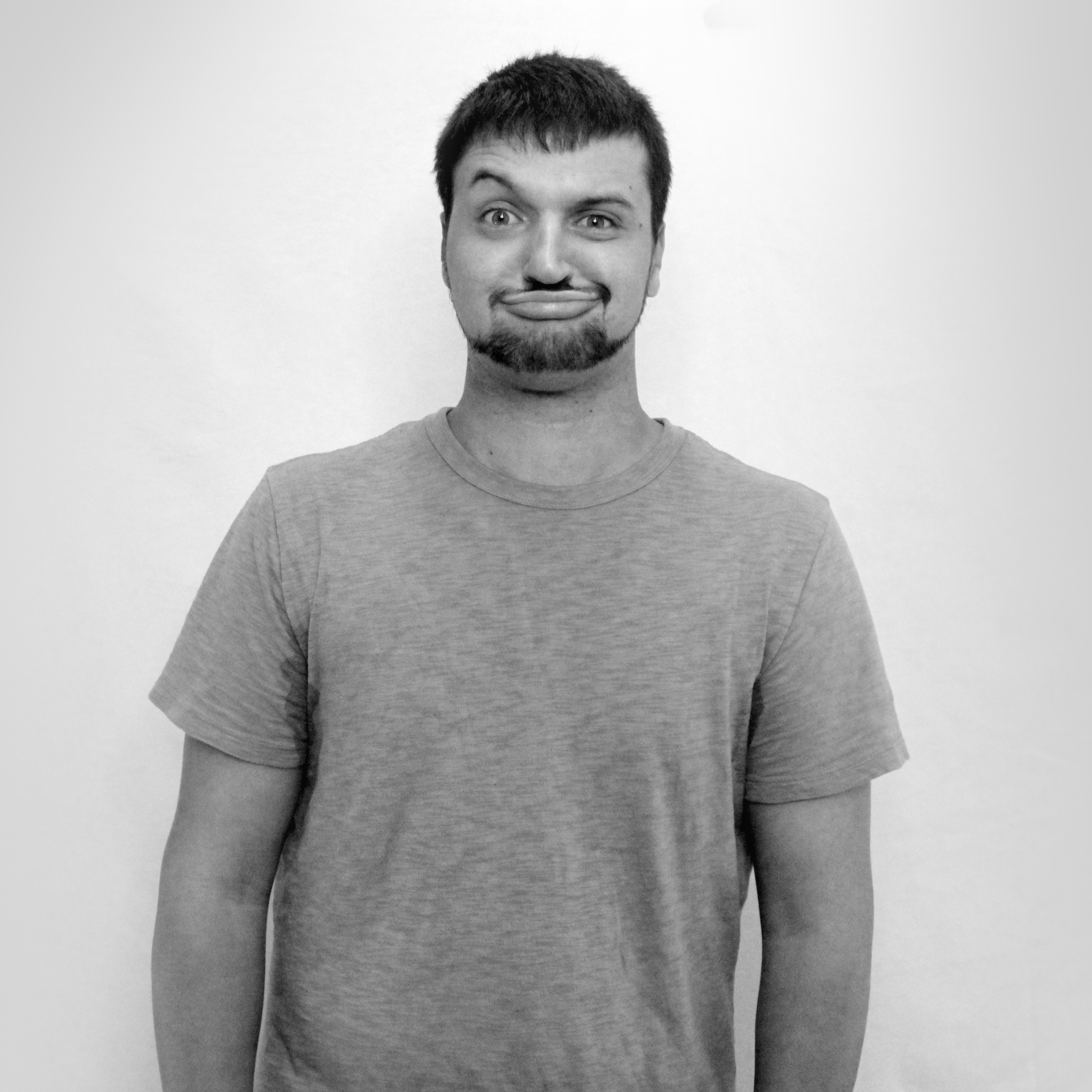 Casey Laughinghouse | Sr. Inside Sales Rep
Casey is excited to join Privy's Sales team as a Business Development Representative, coming over from Buildium. After growing up in a small New Hampshire town, Casey moved to Boston to be closer to Fenway Park and TD Garden as he is a huge Boston sports fan. If he isn't rooting for the Red Sox in the bleachers, Casey can be found going to local concerts at the House of Blues or going to see the newest movie in IMAX.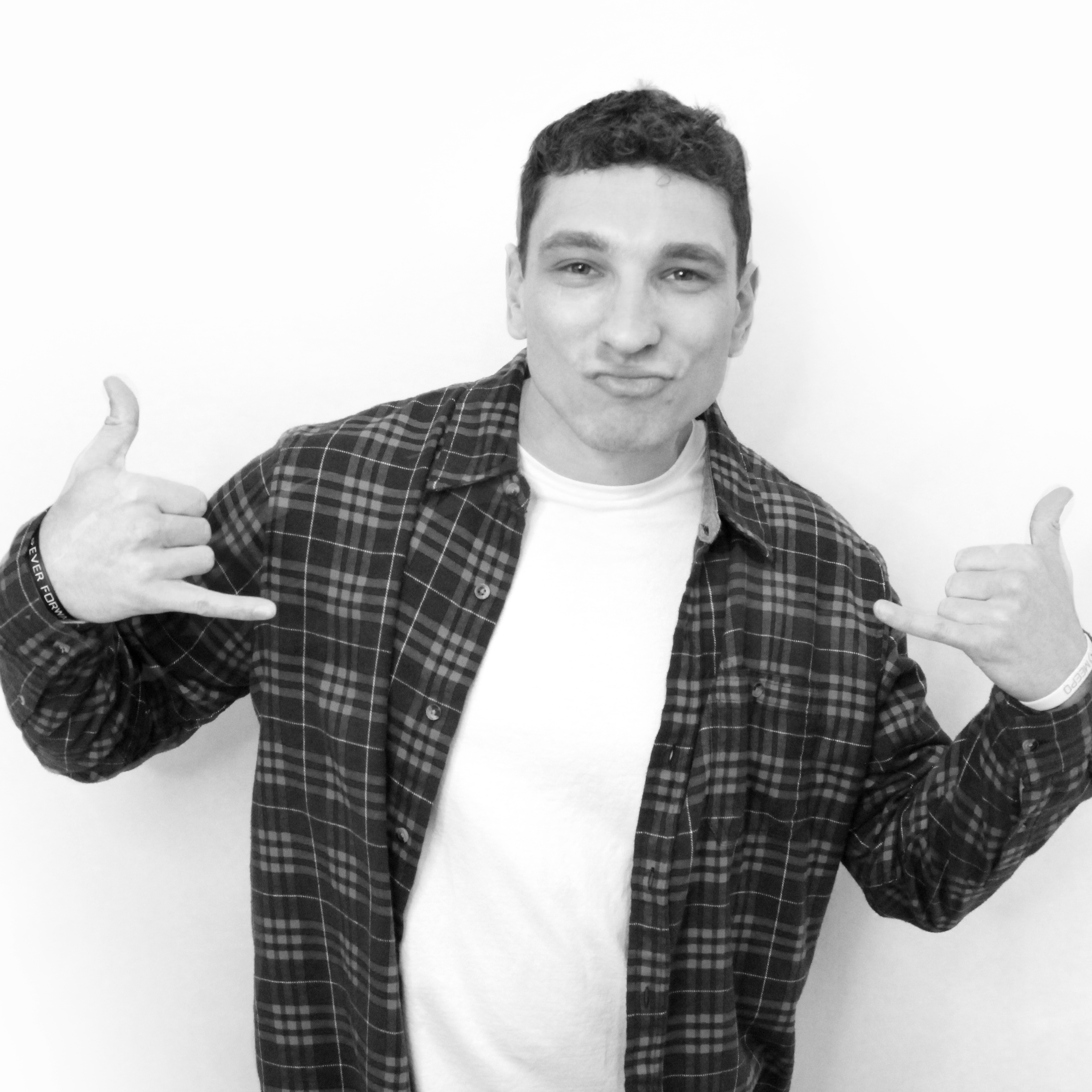 MATT RIVOIRE | Sr. INSIDE SALES REP
Matt is joining us from Building Engines where he was a Mid Market SDR, and previously was on the sales team at Placester. He will be joining the Inside Sales team here at Privy. When he's not helping e-commerce businesses grow you can find him in the gym or at your local Chipotle.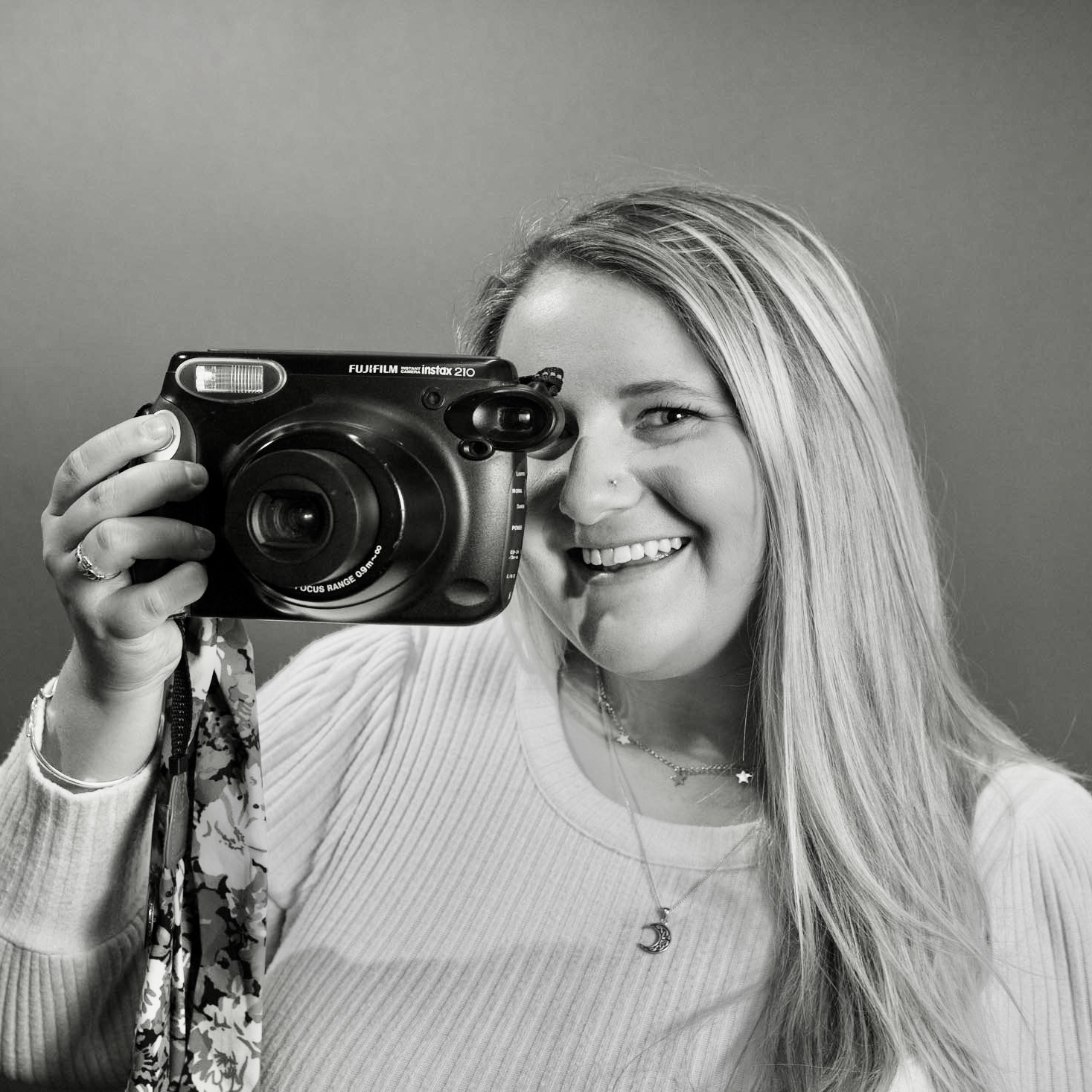 JULIANNA FUSCO | Sr. INSIDE SALES REP
Julianna joins Privy as an Inside Sales Representative, coming over from 3Play Media. She is a born and raised Jersey girl, but after graduating from University of New Hampshire, she wasn't ready to leave New England just yet. Around Boston you can find her at local concerts, checking out new restaurants with friends, or hanging with her cat, Lola.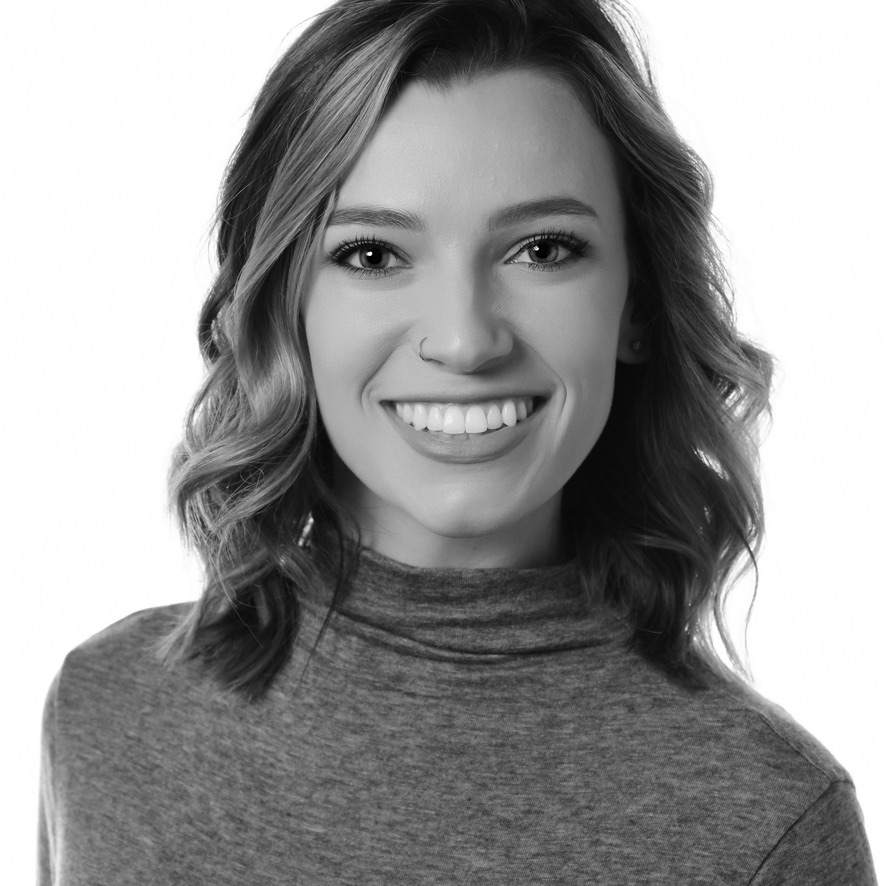 Emily Comer | Inside Sales Representative
Emily is joining the ISR team, repping Privy in the Midwest (in Iowa, specifically!) When she's not on a Zoom call, you can find her riding her bike through town or on a dog-friendly patio with her pup, Tiger. You may be wondering how we found Emily all the way in Iowa. Well, her friend and Privy teammate, Julianna, found her for us while they studied abroad together in Spain. Thanks, Julianna!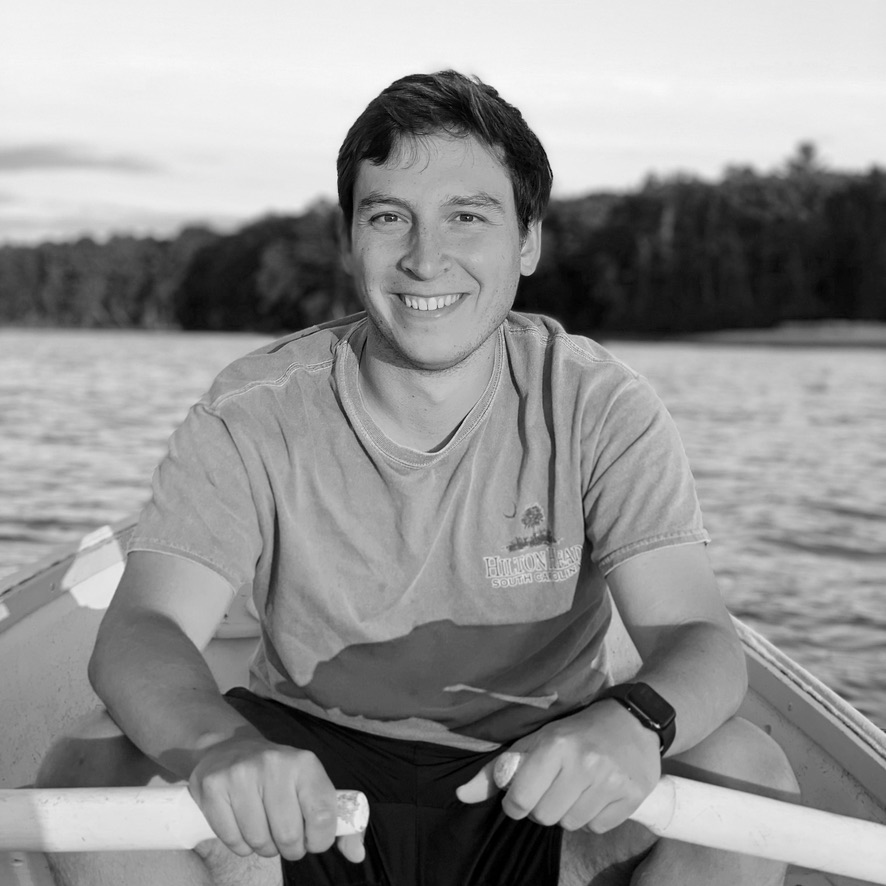 Sam Rotner | Inside Sales Representative
Sam is joining Privy as an Inside Sales Representative after graduating from Trinity College. When he's not working, you can find Sam skiing in Maine, playing soccer or standing in line at a sausage cart outside of Fenway. He also loves catching a Red Sox game inside the park, but he's a little salty he can't get his hands on the student-priced tickets anymore.
CUSTOMER SUCCESS & SUPPORT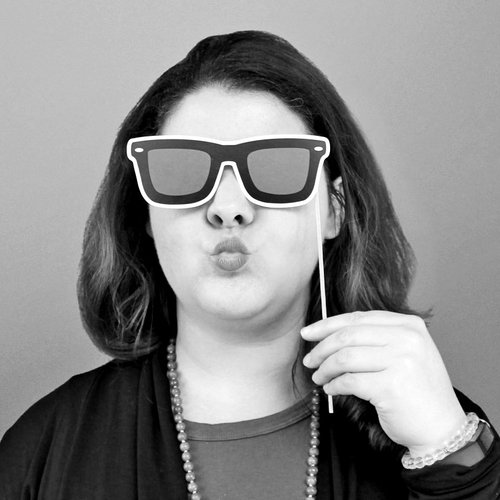 ERICA AYOTTE | VP OF CUSTOMER SUCCESS
Constant Contact, Hootsuite, Clavis Insight and Curata all gave it a shot, but the only thing that could break Erica's fingers was 12 years of playing softball catcher competitively. And yes, she broke every single one. But over the years, no customer, small or large, has broken her! Erica is here to enable customer success in every sense of the word.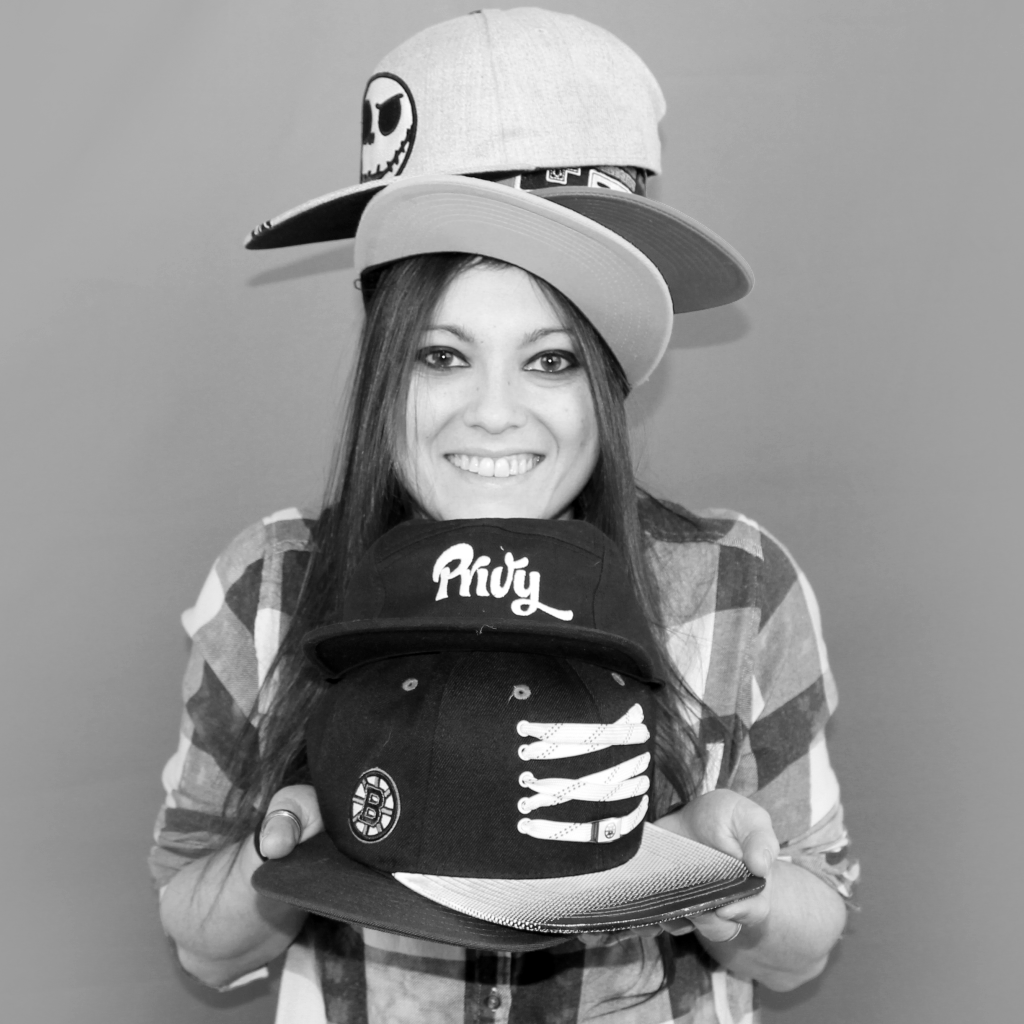 JESS FISHMAN | Director OF CUSTOMER SUPPORT
Jess joined the Privy support team from Constant Contact, where she was trained in the ancient art of customer support from Mr. Miyagi himself. Here's a clip of the early days of Jess' training. It was there that she spent years mastering her focus, her patience, and her ability to eat customer support tickets for breakfast, lunch, and dinner.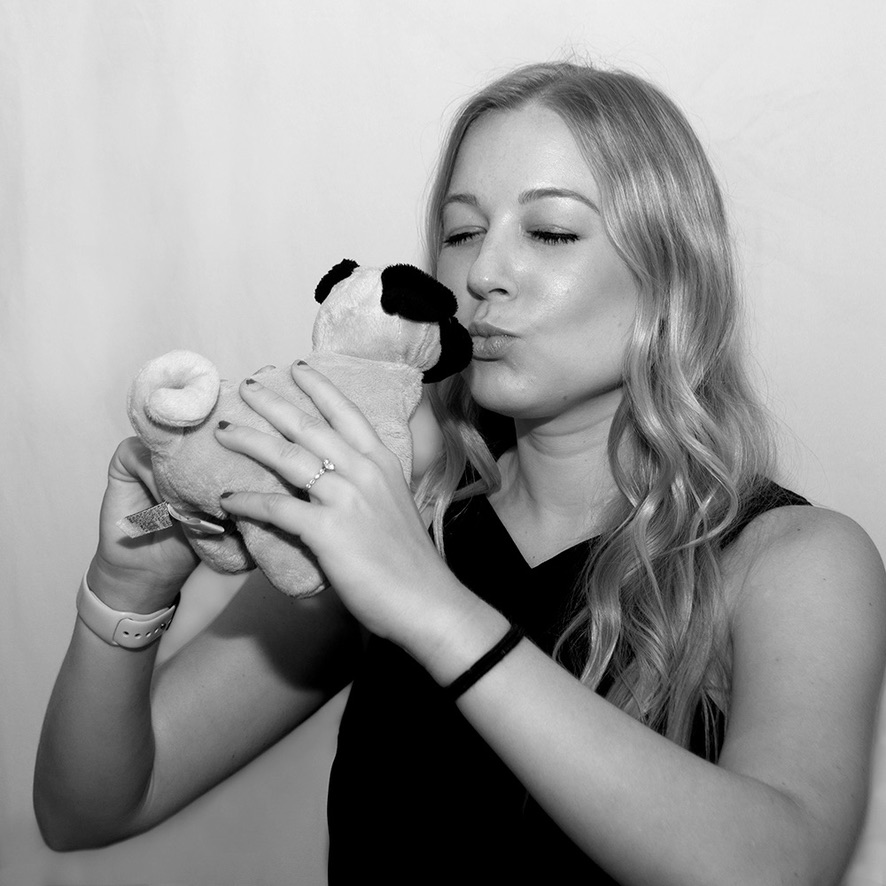 Jackie Smith | Manager of Customer Onboarding
Jackie joins Privy from Appcues where she was the first female hire and founding member of their Customer Success team. Driven by her passion for people, at Privy she'll be creating and leading a brand new program designed to engage and coach our customers at the mid-tiered MRR level. When she's not playing with her dogs Sadie and Teddy Bear, she's crushing miles on her Peloton, watching & talking about all-things reality TV, and spending time with her family.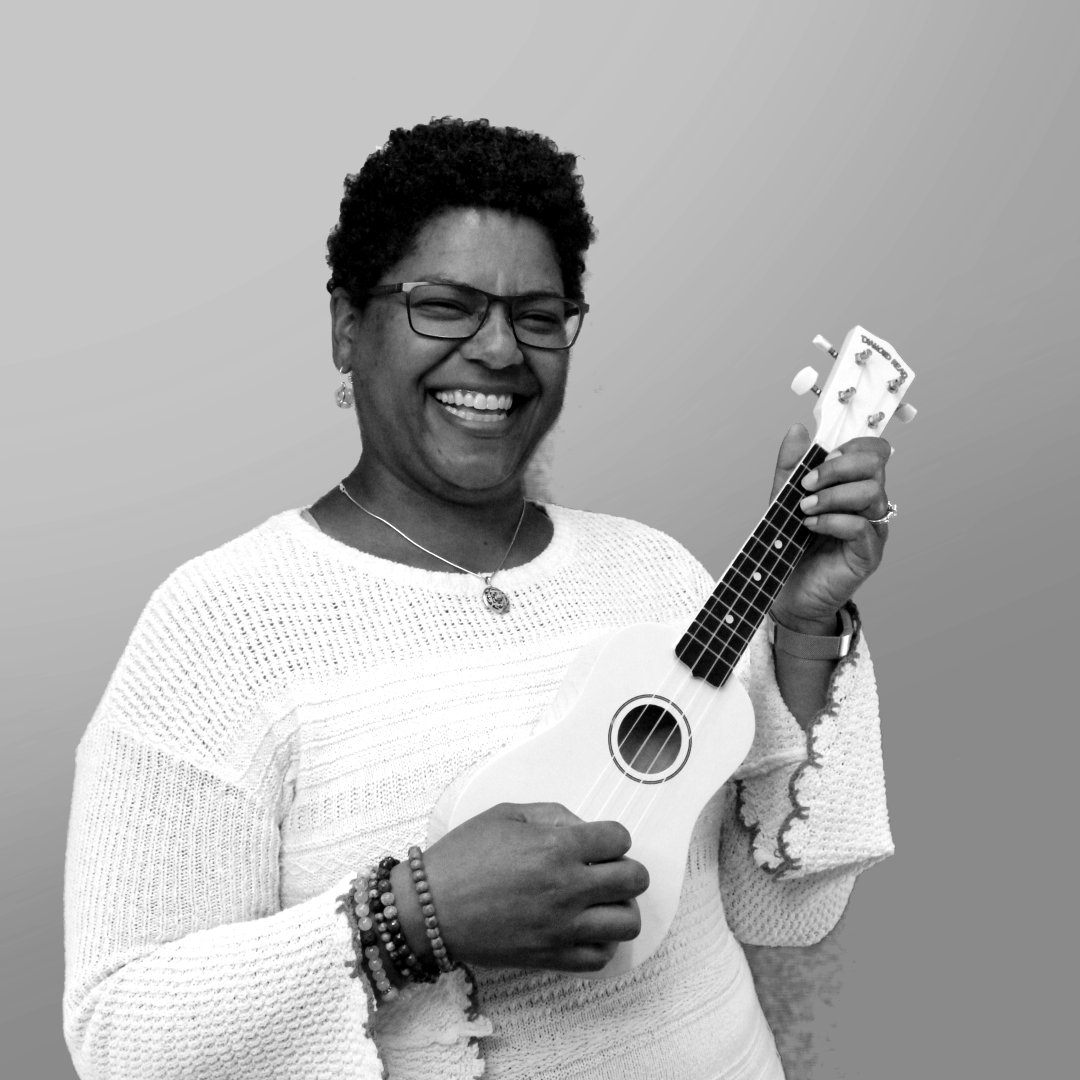 Simone Vermette | Manager of Customer Success
Simone joined the Privy team as a Customer Success Manager and is now one of our team leads! She has past experience doing marketing for small businesses including her own brick and mortar clothing store, and most recently for a meditation supplies website. When she's not championing the entrepreneurial spirit, Simone can be found spending time with her two kids, playing guitar or doing yoga.
MELISSA PETRARCA | MANAGER OF CUSTOMER SUCCESS
We're excited to have Melissa join us at Privy. She has an eclectic background that spans from Marketing and PR to Wealth Management. Melissa joins the Privy team as a Customer Success Manager where she will leverage her customer-centric nature to delight and inspire Privy customers. In her space time, Melissa enjoys spending time with friends and family, working out and traveling.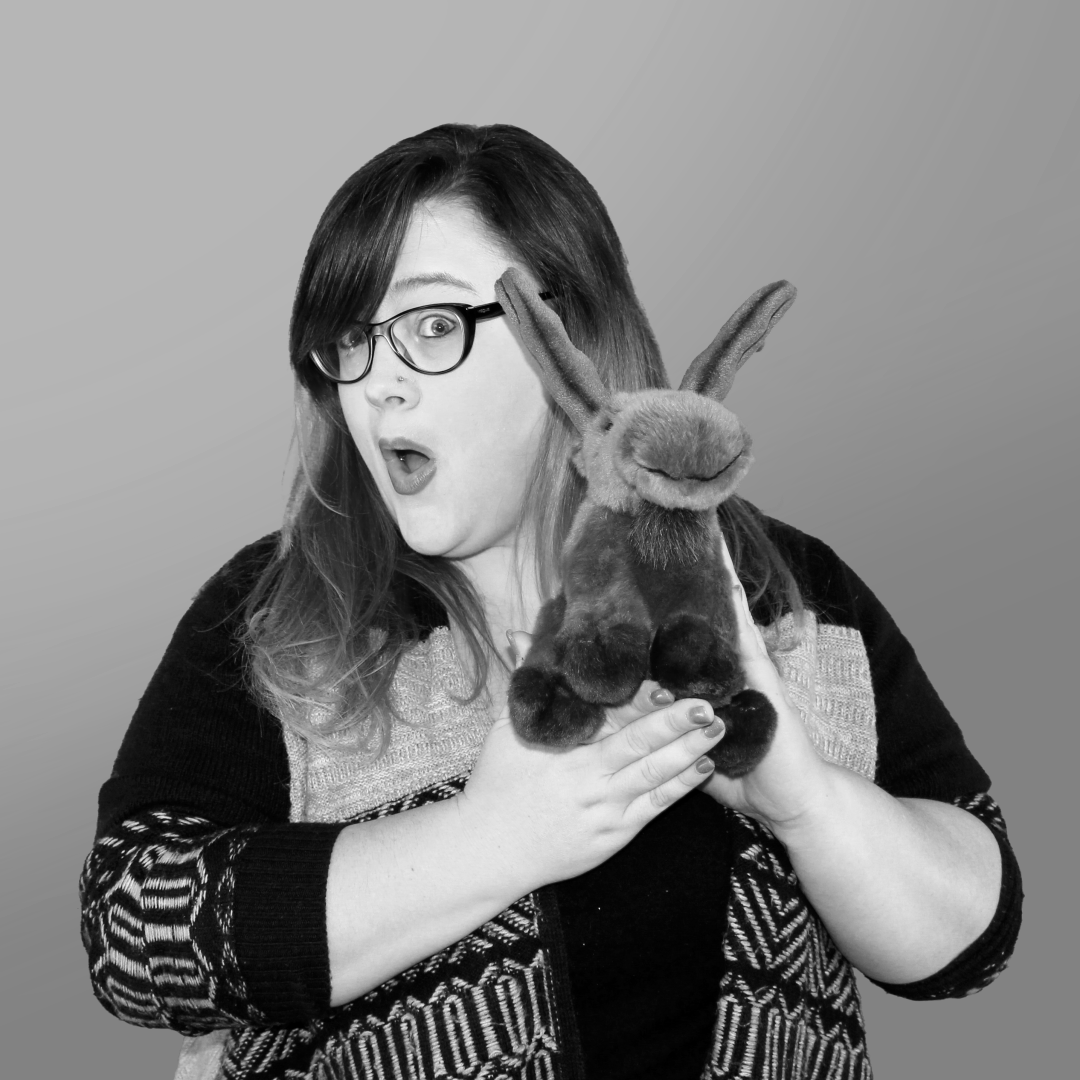 JESSICA LABULIS | Support Manager + Training Specialist
Jess joins the Privy customer success team from Blackbaud and Constant Contact, where she empowered thousands of users to send more successful emails, and crushed tickets all day. The rumor mill has it that she used to take live chats while riding her cruiser bike through town. We're lucky to have her, and as a Privy user, you'll absolutely love working with her and her cat(s).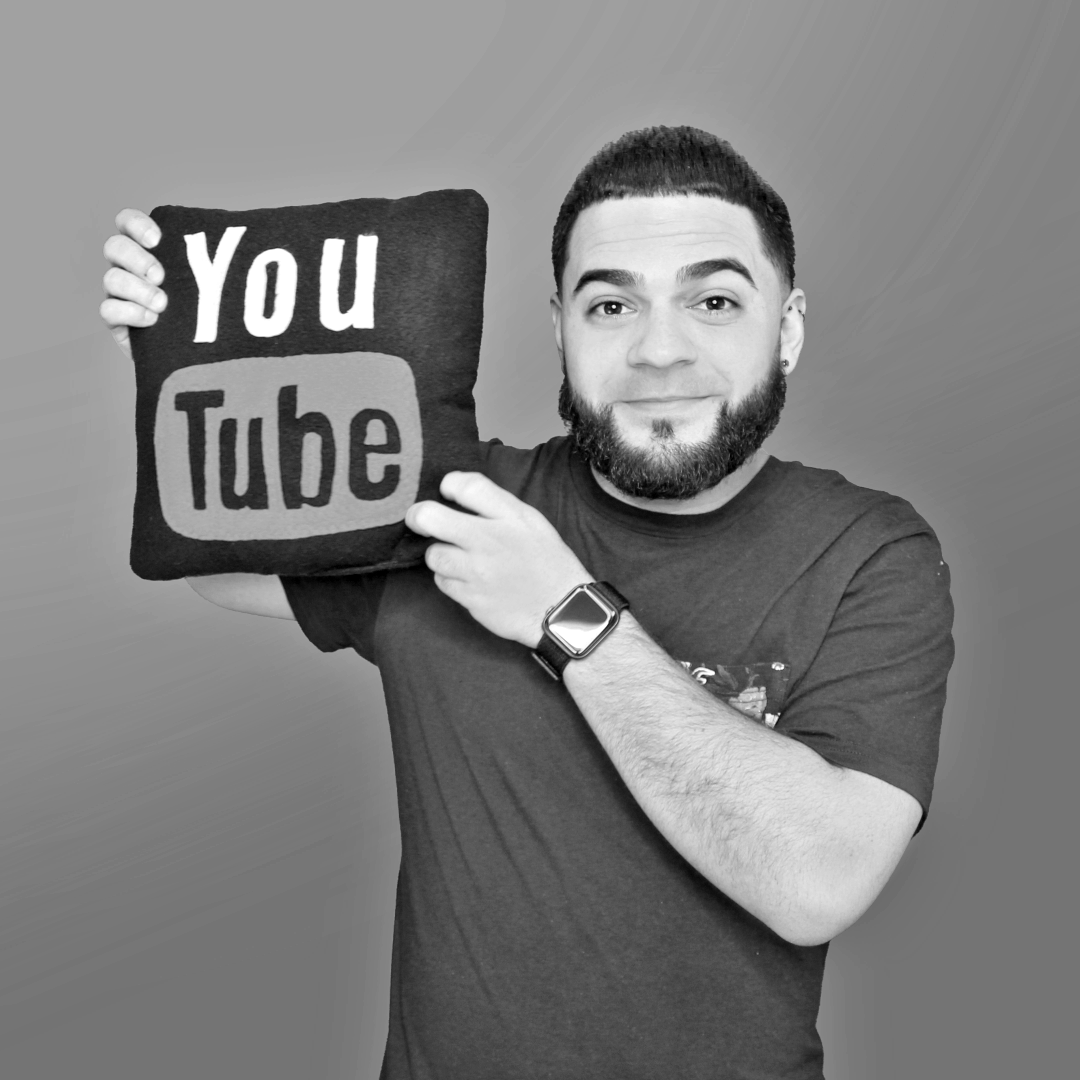 ARIEL ORTIZ | SENIOR CUSTOMER SUPPORT SPECIALIST
Ariel joins the Privy support team from Constant Contact, where he used his technical and marketing skills to help small business owners succeed. When Ariel isn't answering customers questions, he enjoys working on cars and music systems. Whether he's helping rev up an old car or a new small business, Ariel is happy to help.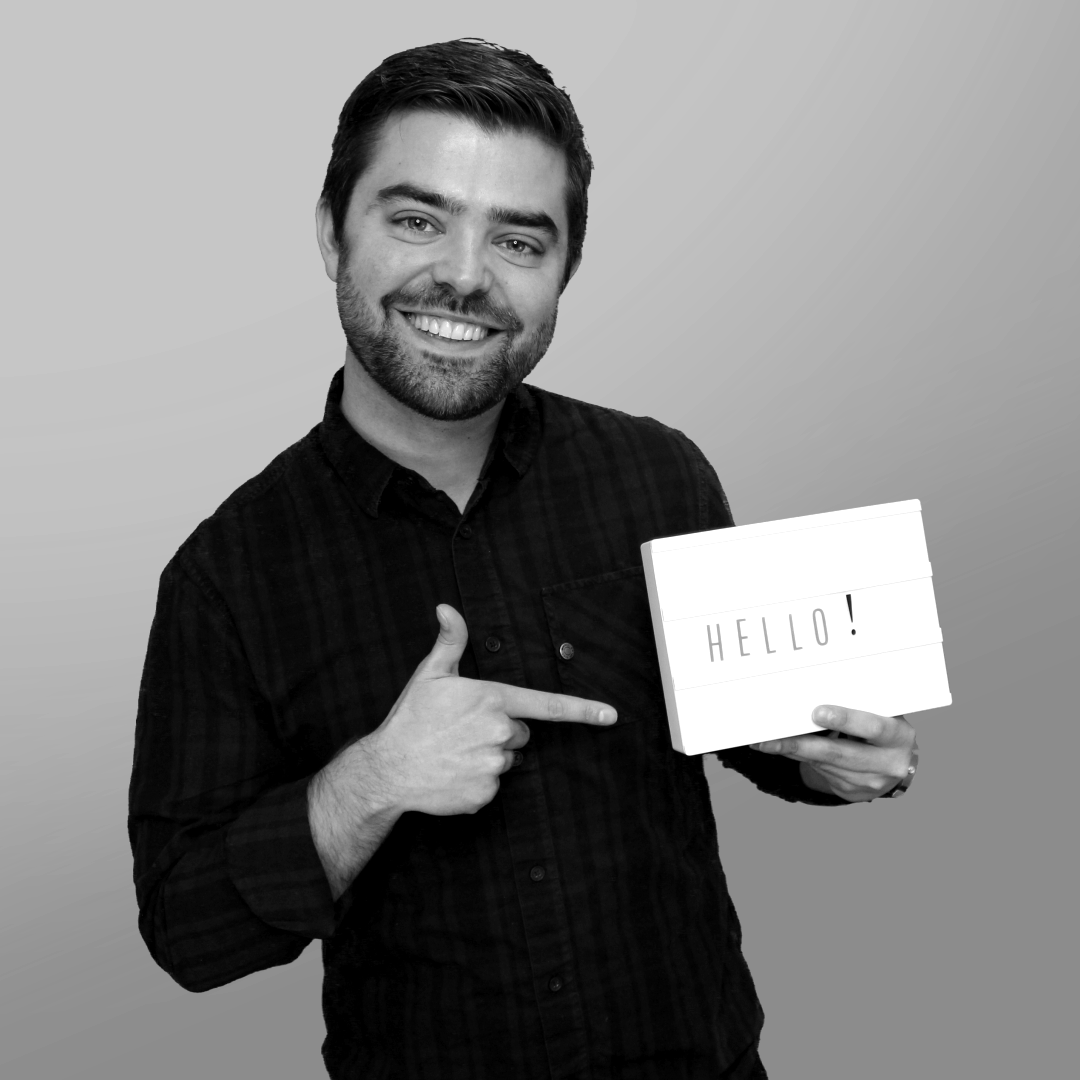 STEVEN LUNT | SR. CUSTOMER SUCCESS MANAGER
Steve is joining the Privy team as a Customer Success Manager. He recently was an Account Manager at a small media agency in Seattle, WA helping customers create digital strategies with a data-driven mindset. When he's not strategizing with clients, you may see Steve out for a run or out at a concert. As a coffee enthusiast, he's always around to chat over a cup of joe!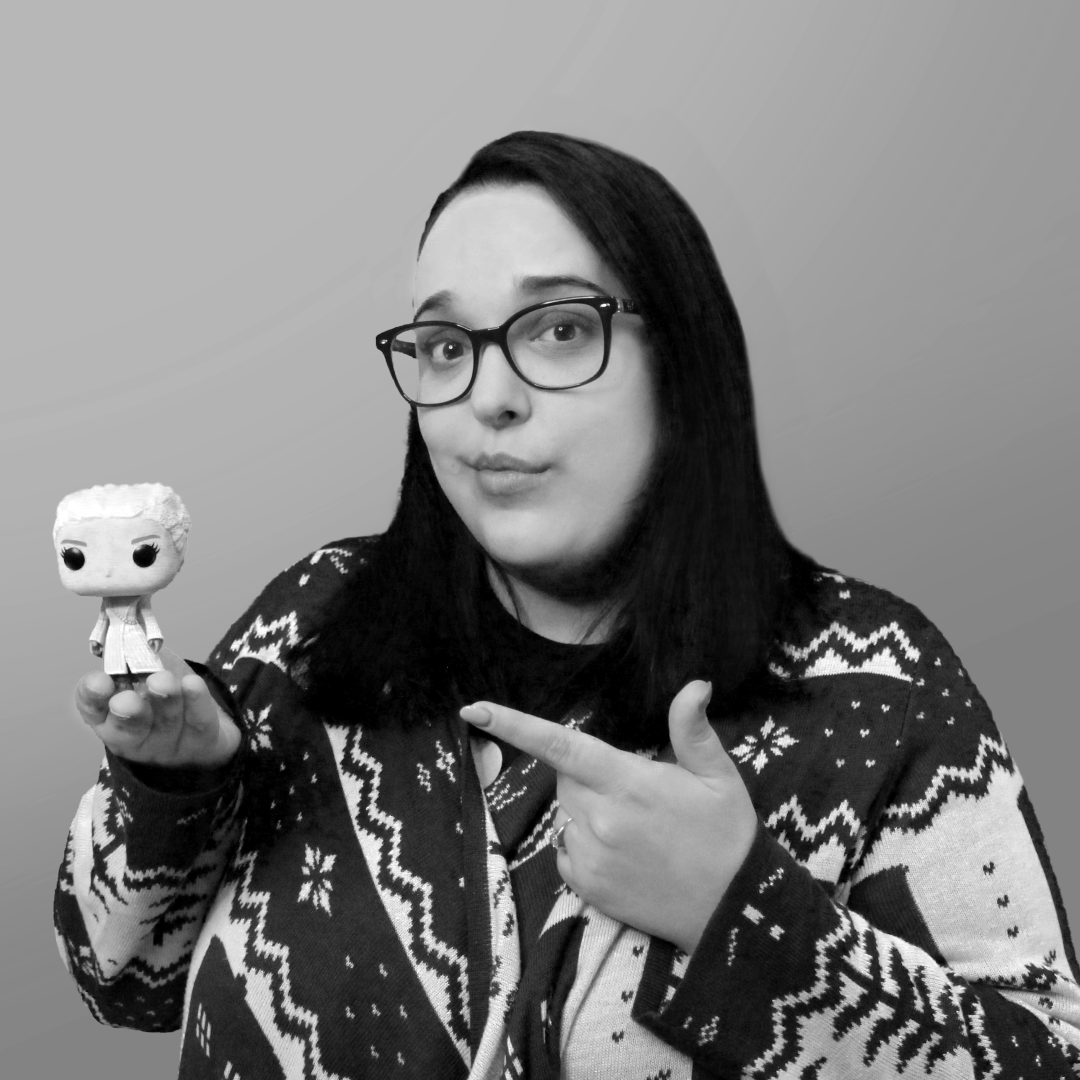 Nicole Bulman | SENIOR BILLING SPECIALIST
Nicole joins the Privy team after working at multiple companies as a fraud analyst over the past six years. Originally from Connecticut, Nicole moved to South Boston in the fall of 2017. Outside of work, she enjoys board and video games, podcasting with her husband, painting, and trying her hand at DIY-ing/crafting. She is also a huge animal lover and dotes on her orange tabby cat, Ben.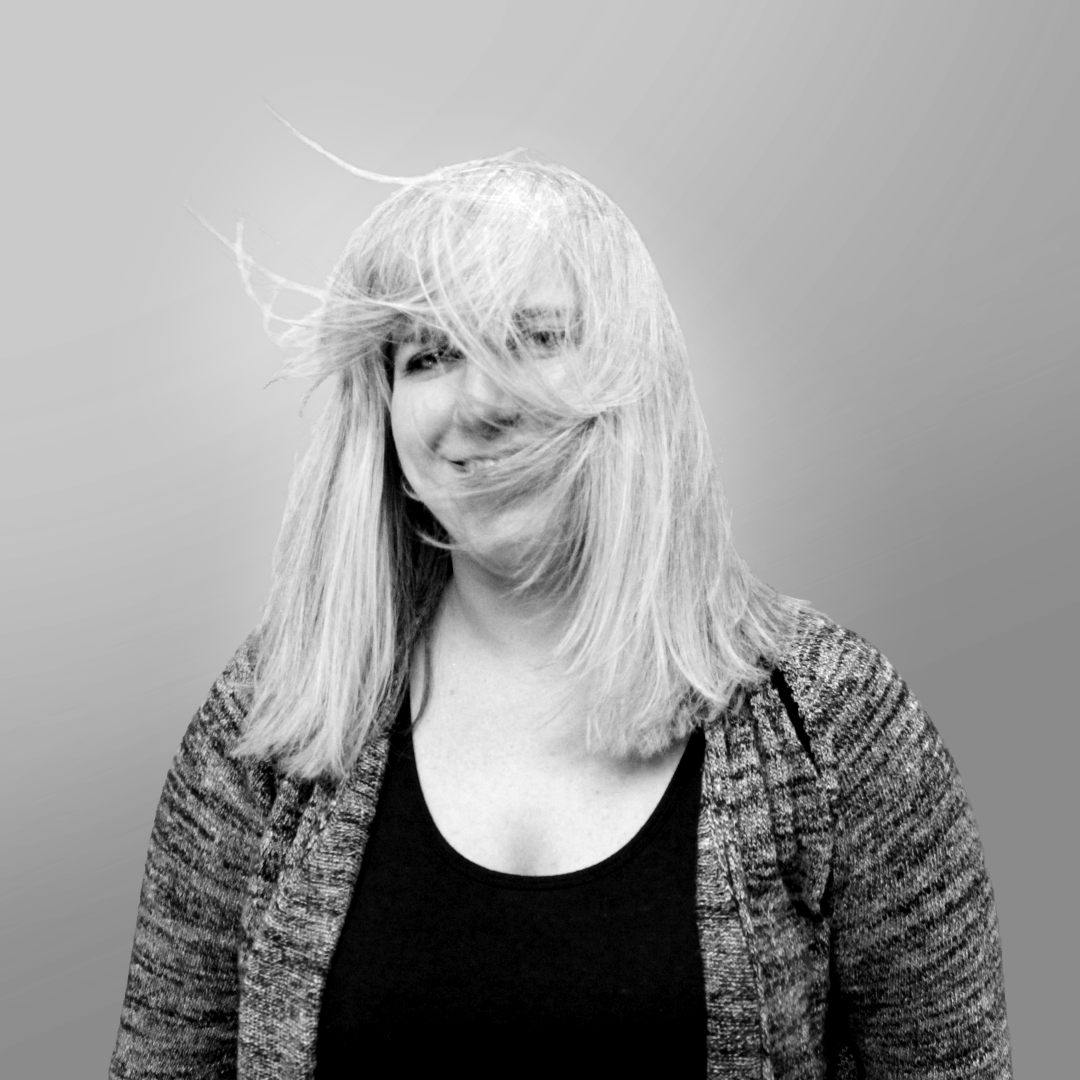 Colleen Keenan | Compliance Specialist
Colleen is joining the Privy Customer team with a focus on Compliance. She's coming from Constant Contact where she started as a Customer Engagement Specialist and quickly moved up to an Account Review Specialist. She attended Hallmark Institute of Photography and continues to shoot freelance. You'll always find her hanging out with the dog at any party. Her dream is to go shark cage diving with Great Whites.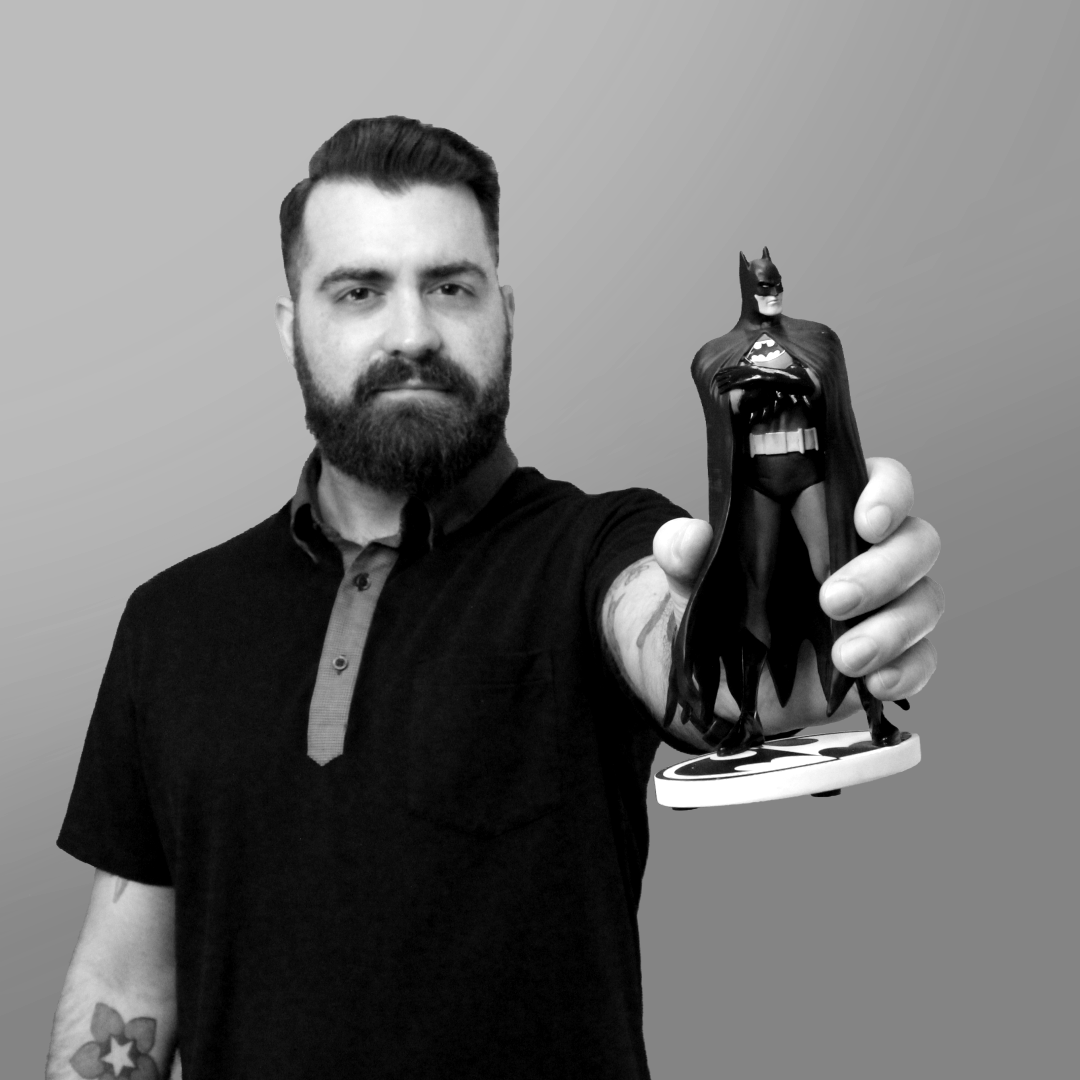 Liam Feldstein | Customer Onboarding Manager
Liam comes aboard as a Customer Success Manager after working in a similar role at SnapApp, an interactive marketing platform. A graduate of UMass Amherst ('11), he's worked in a variety of marketing roles — content writer, editorial manager, marketing specialist — before finding himself at Privy. Outside of work, Liam enjoys going to the movies, playing video games, and securing a late-night table at Peach Farm.
SAM KING | CUSTOMER SUCCESS MANAGER
Sam is excited to join the Privy team as a Customer Success Manager, after working previously in similar roles at Teikametrics and Placester. When she's not helping ecommerce merchants and businesses grow, you can find her out at a concert, catching a movie, camping up north or hanging with her dog, Bruschi.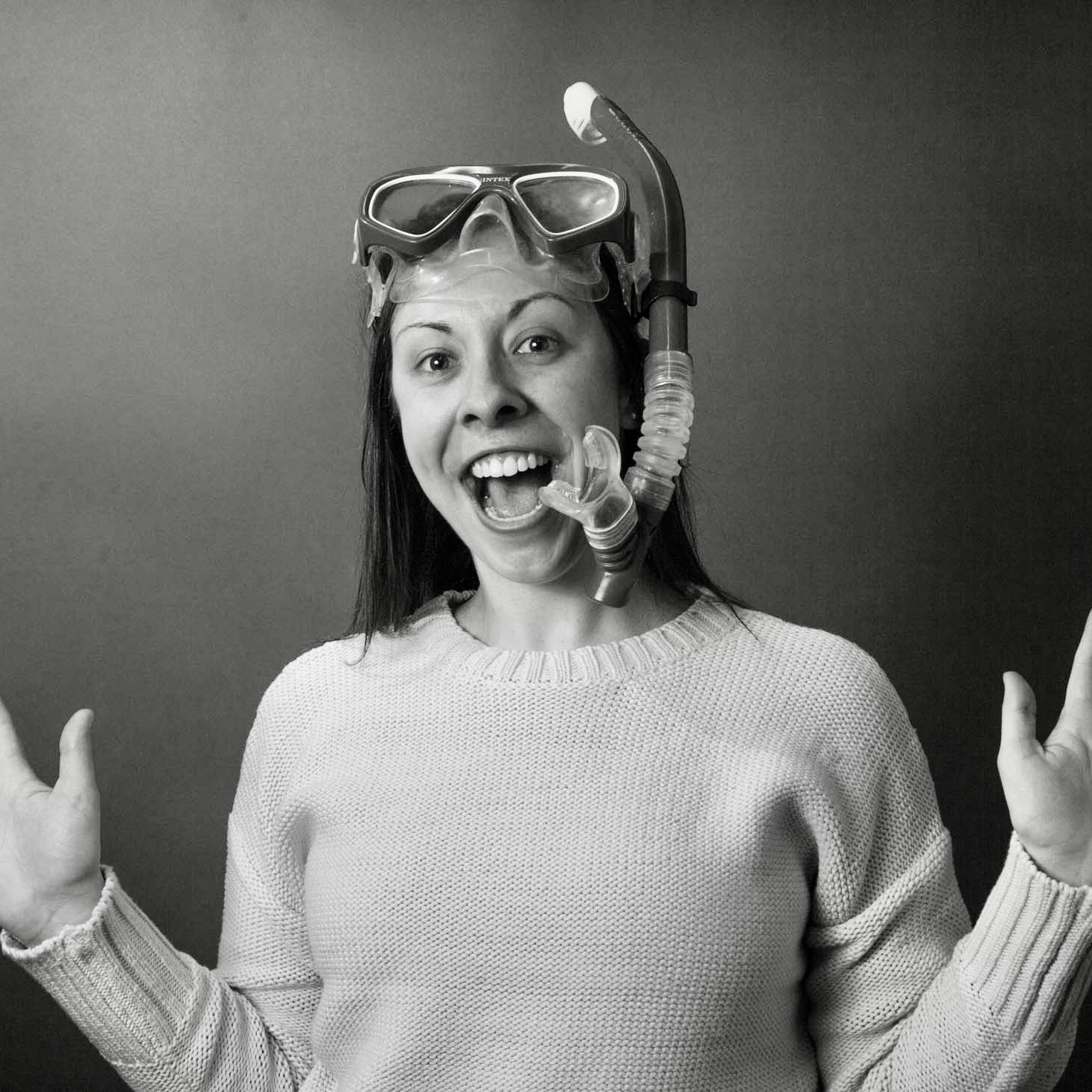 KELLY CLARK | CUSTOMER SUPPORT REP (COMPLIANCE)
Kelly joins Privy from Constant Contact, where she grew a strong passion for the Compliance world. From preventing spam to sharing tips on how to organically grow healthy email lists and ensure email delivery, she lives for it all! Outside of work she loves to travel, snorkel and spend time with her English Bulldog, Otto.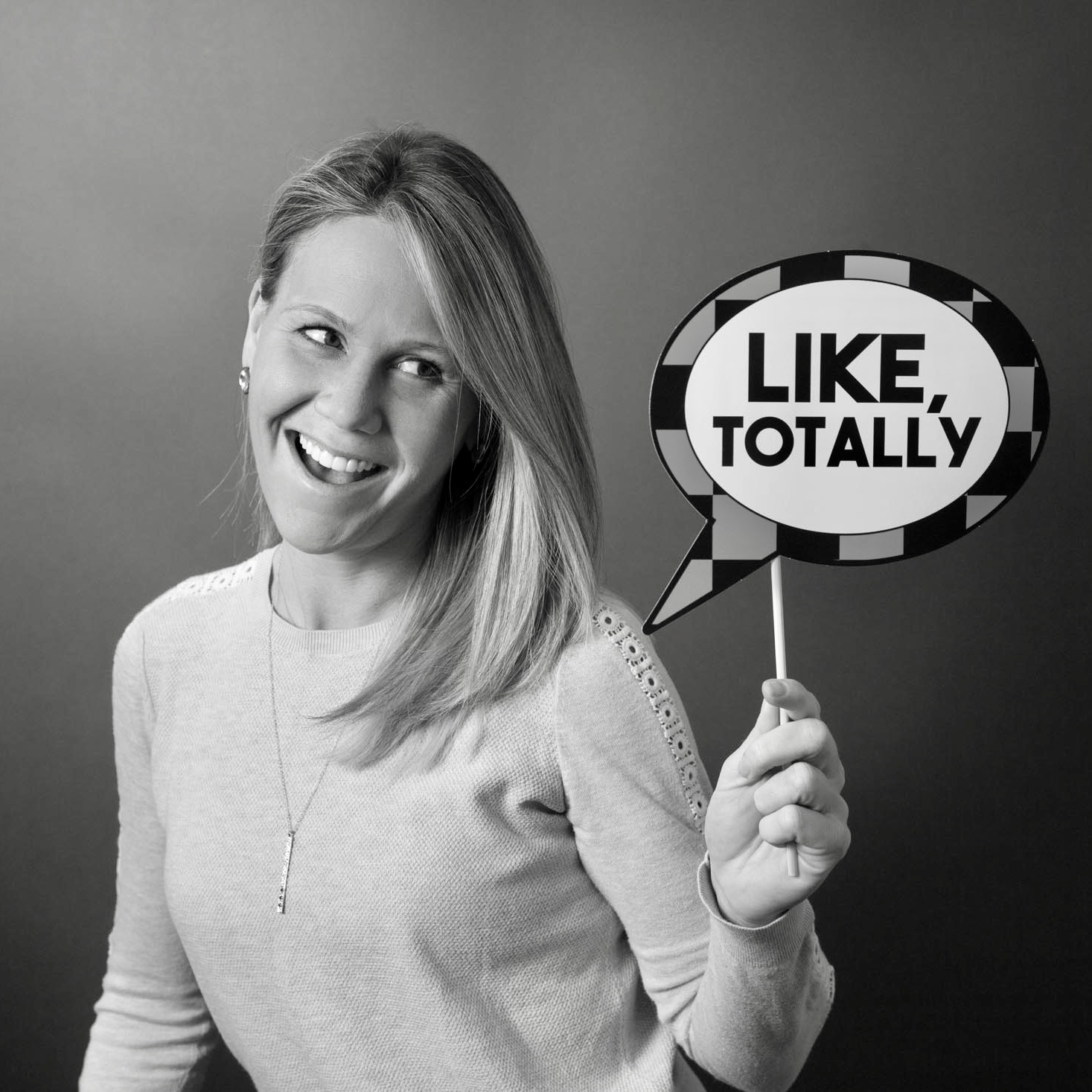 LISA SHEA | CUSTOMER SUCCESS MANAGER
Lisa is thrilled to join Privy after several years running her own marketing business. Prior, she worked in a variety of digital capacities for companies like Gatehouse Media, TripAdvisor and Constant Contact. Her passion for empowering businesses to build their brand makes being on the Customer Success Team a dream! In her spare time, she loves being with her dogs, traveling with her significant other and riding her bike in the city (taking all responsible precautions such as wearing a helmet… in case her mom is reading).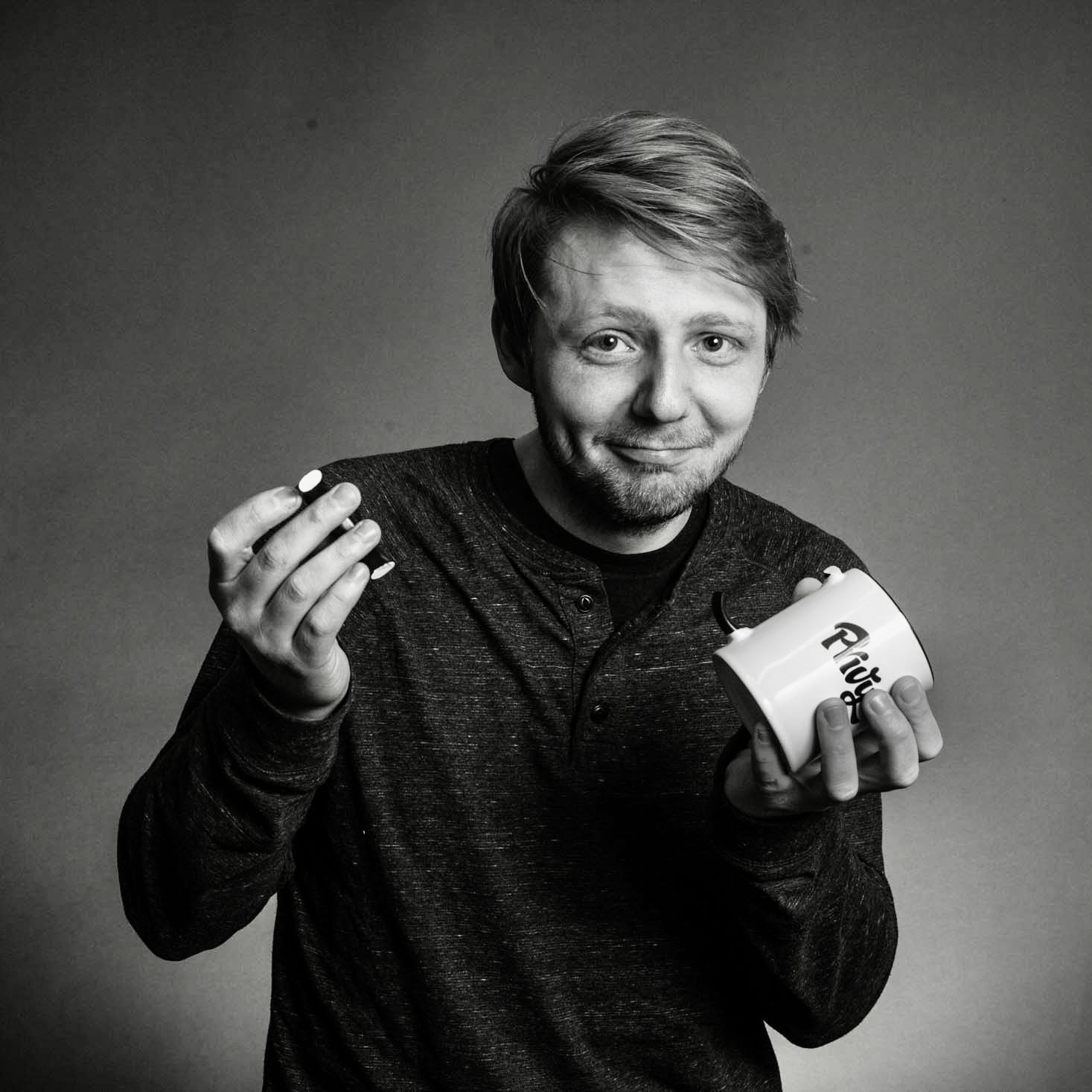 IAN MASSE | TECHNICAL ESCALATION SPECIALIST
Ian joins Privy from Constant Contact as Privys new Technical Escalation Specialist. During Ian's tenure at Constant Contact he quickly climbed the support tier ladder and was promoted from Tier 1 to Tier 2 to Tier 3 within the span of two and a half years. Ian attributes this rapid advancement to being a digital native and to his passion for assisting small business owners as he himself opened and operated a small business for nearly a decade before starting his career in SaaS tech support. Ian is very excited at the prospect of helping a new community of SMB's become as successful as they can using Privy's services.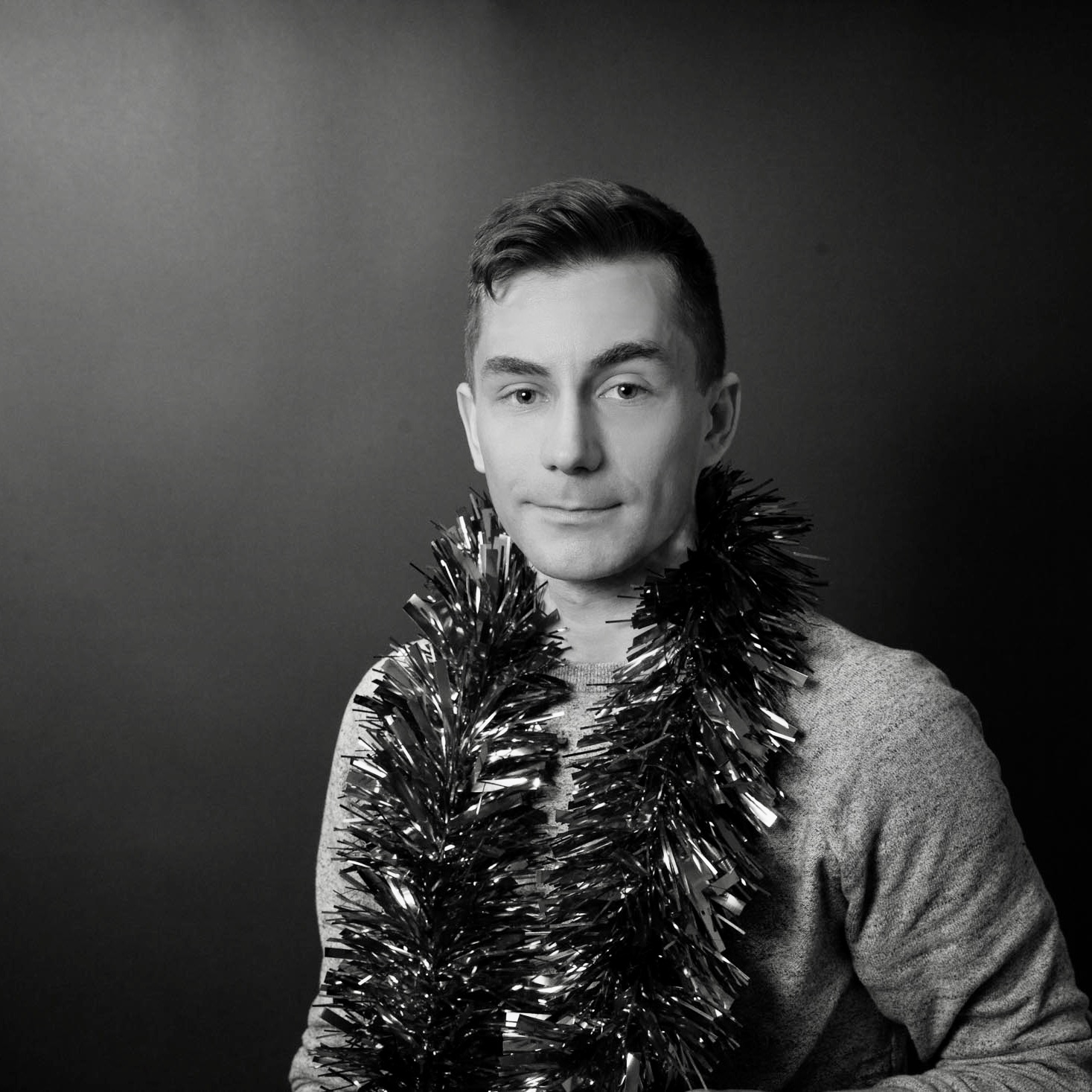 ROB CURTIS | KNOWLEDGEBASE MANAGER
Rob is excited to join Privy after working in Product Enablement at Zaius and Customer Success at HubSpot. He's a professional troubleshooter on a mission to eliminate confusion concerning the Privy platform, the kind of confusion that inhibits customer success and can give users sleepless nights. It pains him to see good, talented people struggling to use the tools created to empower them. When he's not creating knowledge content, you can find him obsessing over architecture and exploring new places. He's just doing his best to enjoy the randomness of life. (Aren't we all?)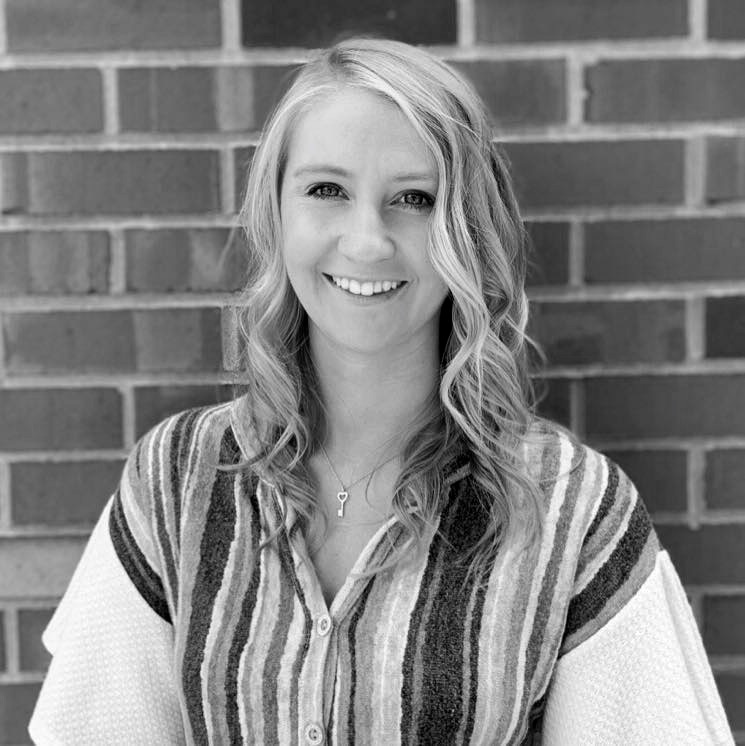 Jen Laracy | Onboarding Specialist
Jen joins Privy after a stint at Crayon. She's a 2017 Bryant University grad, but she didn't stop there; this smarty went on to graduate with her MBA. Jen's passionate about setting customers up for success and sharing her toolset with them. And when she's not boosting customers, she loves to spend her weekends on the beach with a good murder mystery or hitting up New England's breweries. She's also a huge Harry Potterhead (Slytherin House, ICYWW).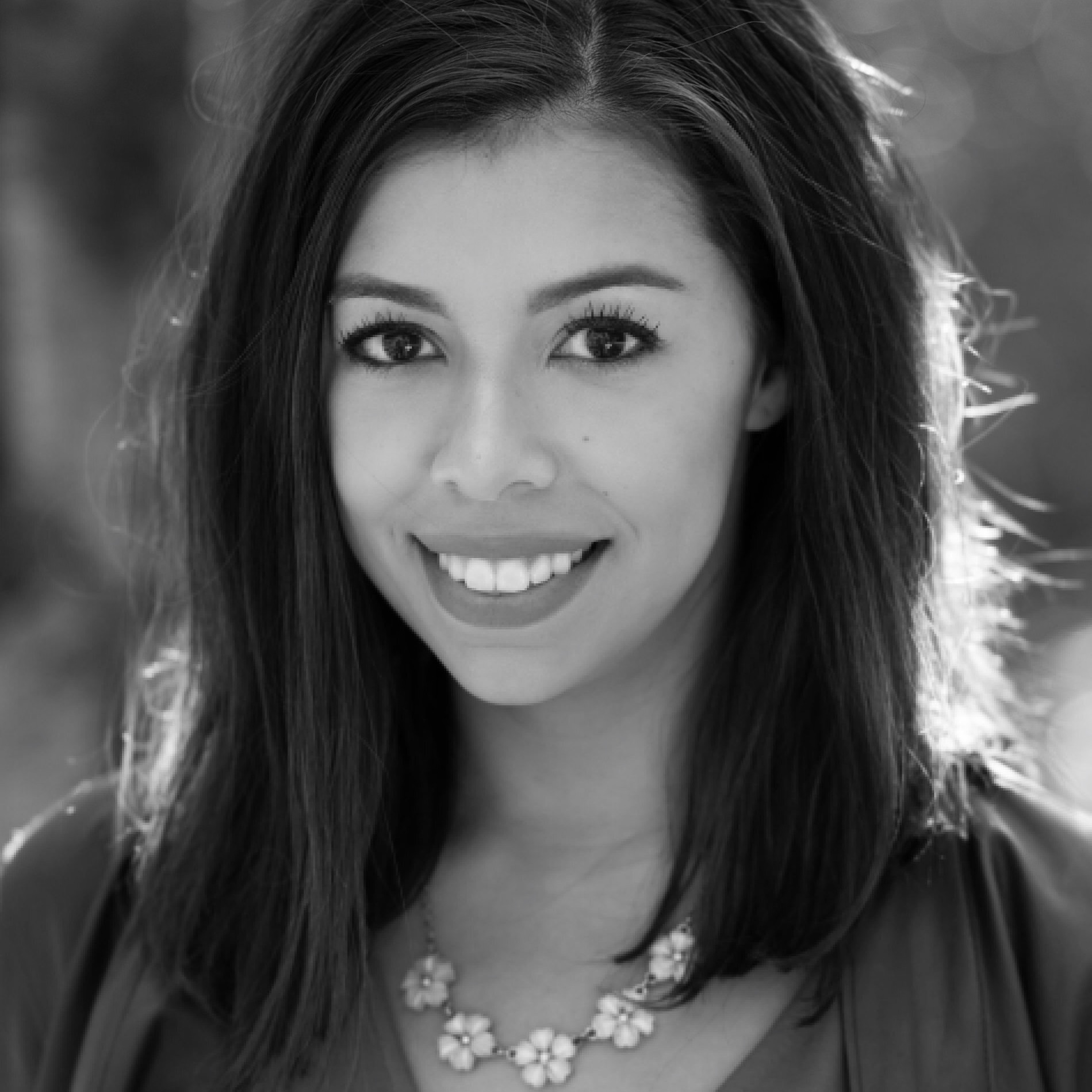 Jen Kyles | Customer Support Rep (Billing)
After working in customer-facing roles at tech companies Alyce and CarGurus, Jen's passion for customer experience led her straight to Privy. She's always looking for ways to delight the customer and advocate for a top-notch experience. Outside of work, you can catch her at the gym helping my daughter, a competitive gymnast, sharpen up her skills. #gymmomlife
PARTNERSHIPS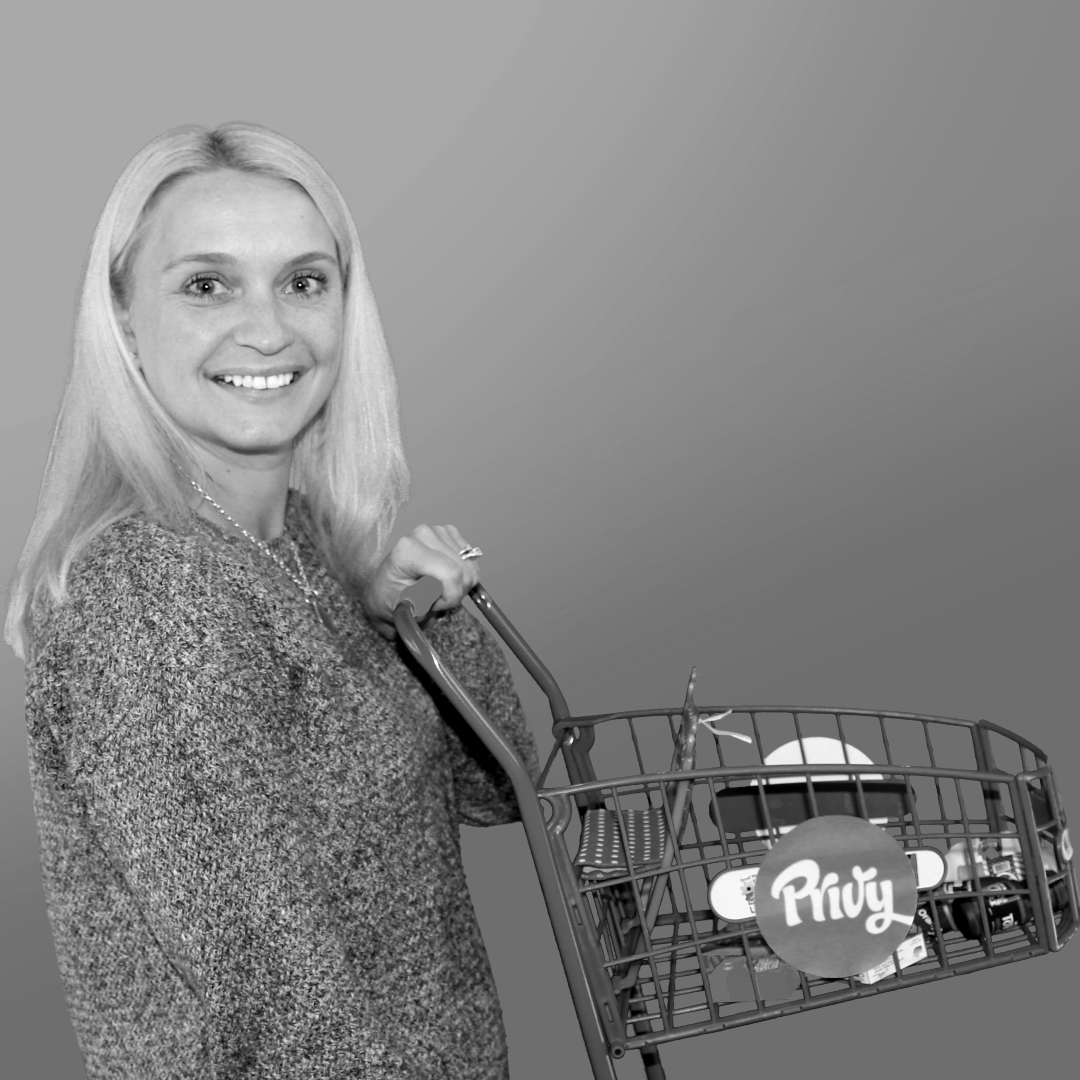 ALISON ALDRICH | VP OF PARTNERSHIPS
Ali joins Privy from Klaviyo where she built a world class partner program. As a integrated tech partner or agency in ecommerce, you'll really enjoy collaborating with Ali. And don't forget to ask her about her .400 batting average. A lifelong Red Sox fan, Ali learned how to bat from the master himself, Big Papi.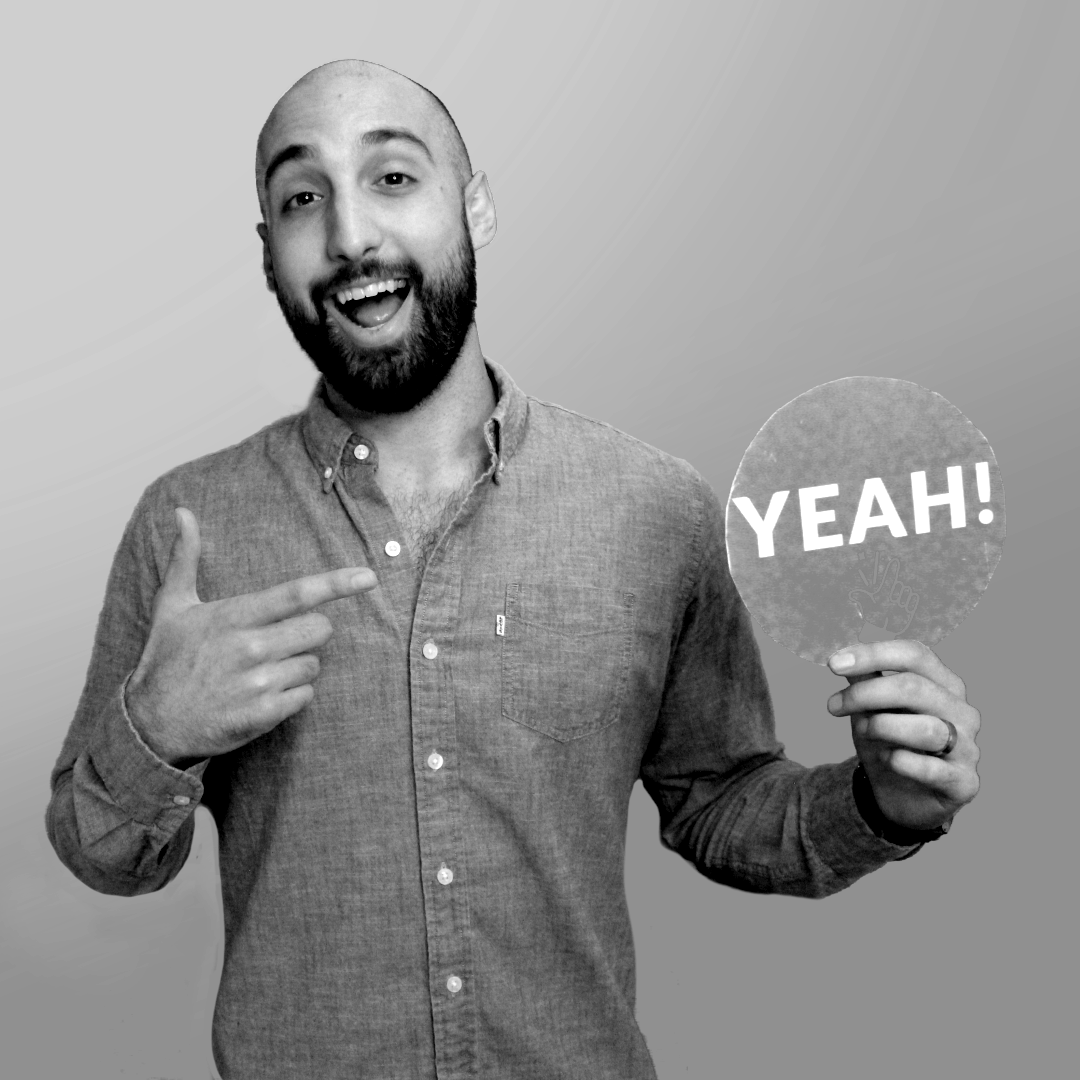 Marco De Paulis | Agency Partnerships Manager
Marco has joined Privy to bring his extensive agency background to the Partnerships team. After scaling an eCommerce and Shopify Plus partner agency in Philadelphia most recently, he'll be collaborating with Privy's agency partners to help them do the same. Marco is often out and about the City of Brotherly Love playing pick up soccer or basketball, in the gym, or checking out a new craft brewery.
Jake Silverman | Agency Partnerships Manager
Originally from Philadelphia, Jake went out to Colorado for school and never left. He joins the Privy team from another ecommerce software company and enjoys working with partners in the industry. When not working, you can find him in the mountains snowboarding (because, again, he lives in Colorado) fly fishing , or playing ice hockey.
PRODUCT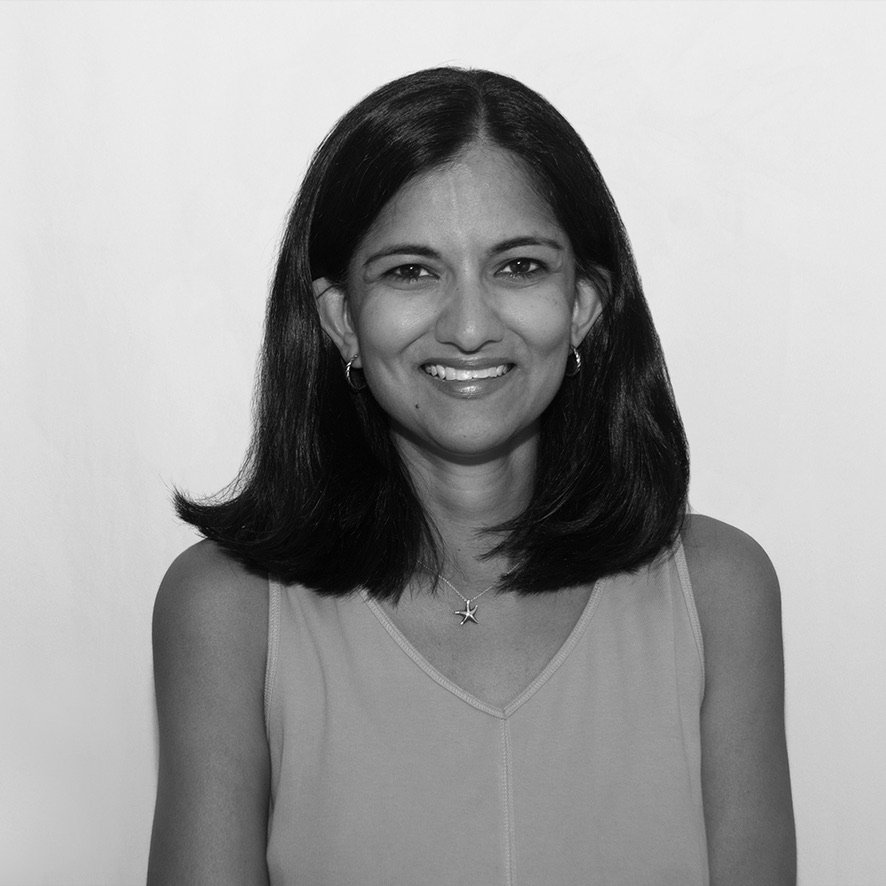 Alo Mukerji | VP of Product
Alo's professional passion is helping small businesses succeed through innovative technology. Prior to Privy, she led product teams at several SMB focused companies including Toast, Buildium, and Constant Contact during stages of growth and scale. She aspires to attend all four of tennis' Grand Slams one day and loves to attend live concerts. She lives in Newton with her husband and teenage daughter, so she can pop by Ben's house for surprise Product planning sessions.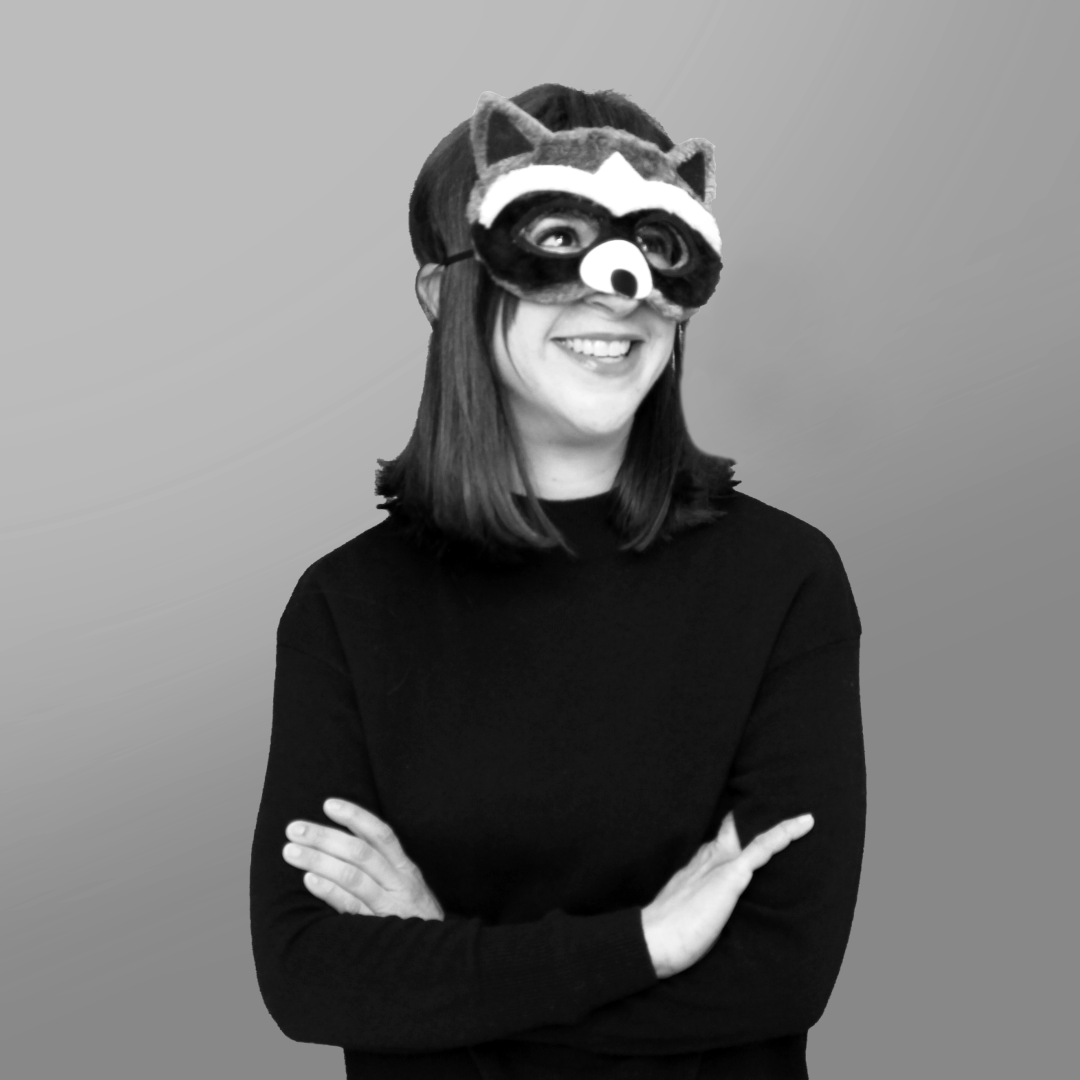 MARISA GJURGEVICH | PRODUCT DESIGNER
Marisa joins Privy from Placester as our first Product Designer. She's excited to collaborate on our small but mighty product team to help make the platform more intuitive and contribute to features that help users meet their goals easily and efficiently. When she's not thinking about design systems and user flows, she's likely listening to a podcast or hanging out with her mini schnauzer, Buster.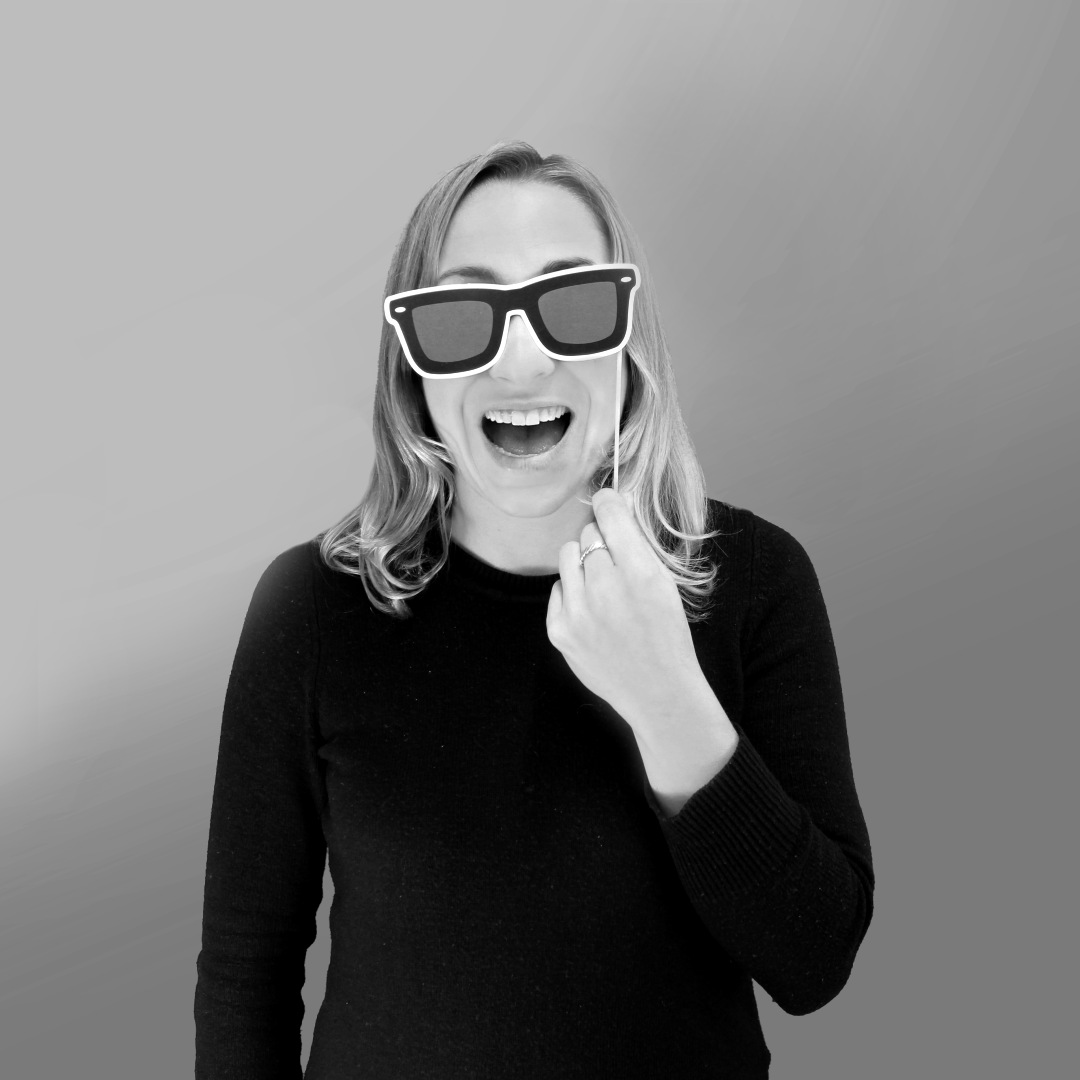 EVELYN HARTZ | PRODUCT MANAGER
Having recently completed a 6-month trip around-the-world, Evelyn is ready to help bring Privy to the global masses! Most recently, Evelyn was a product manager at an early-stage startup, and prior to that, she was on the product marketing team at Salsify. She's thrilled to join the Privy team where she'll bring her enthusiasm for ecommerce, product, marketing and #SharkWeek.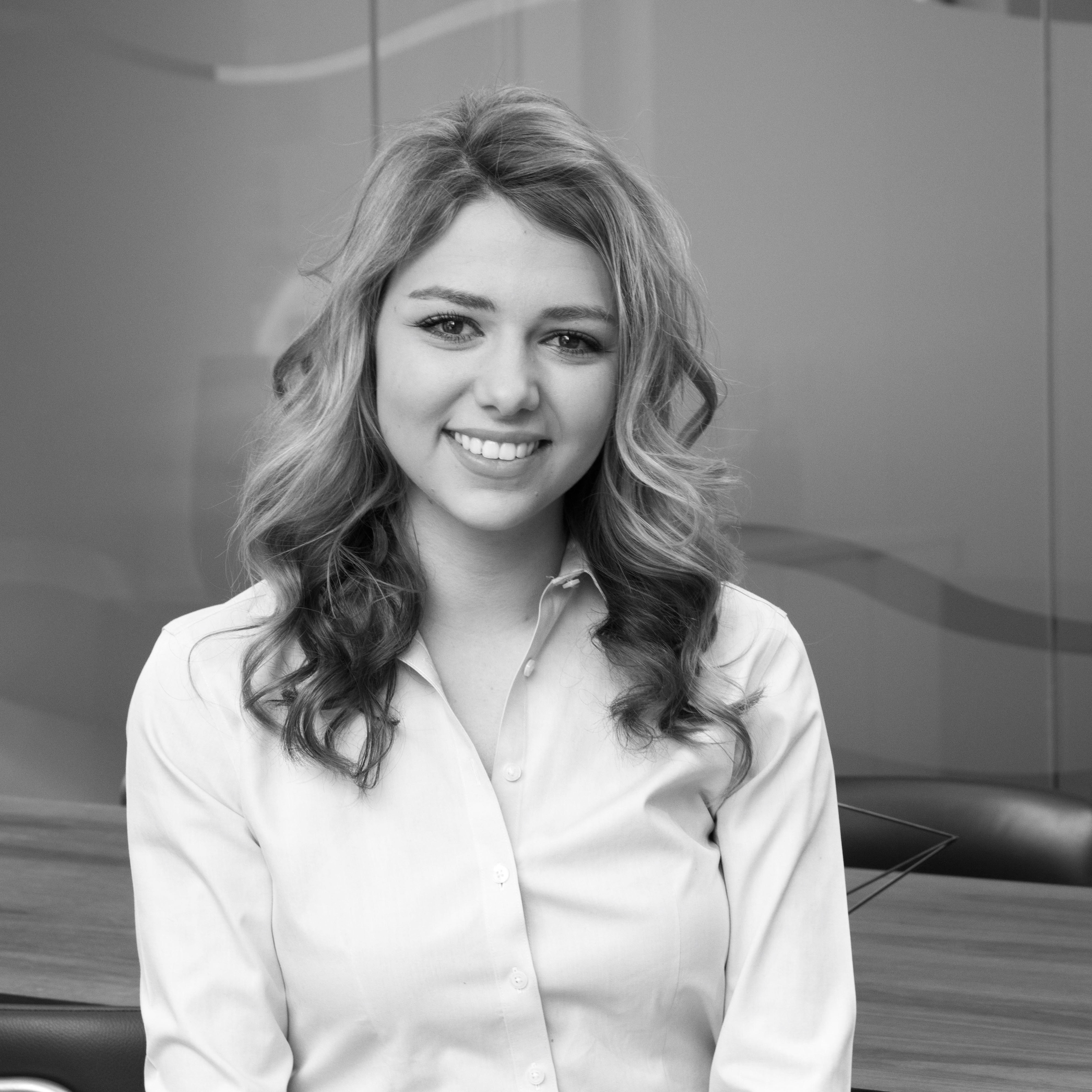 Olivia Joslin | Product Manager
Olivia joins the Privy team from Toast, where she worked closely with small businesses, drove the sales optimization roadmap, and collaborated on ecommerce initiatives. Prior to Toast, she attended Wellesley College and worked on two startups where she developed her love for product management and user research. Olivia jumps at the chance to travel whenever she can - Japan has been her favorite country so far!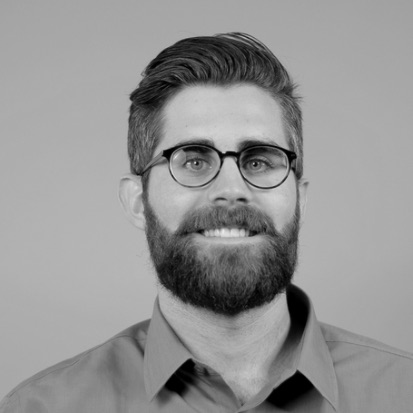 Jed Robinson | Product Designer
Jed is joining the Privy team as a Product Designer. He is passionate about identifying and solving problems for users. His favorite design related book is "The Design of Everyday Things" by Don Norman. When Jed is not working you can probably find him on a golf course.
PEOPLE OPERATIONS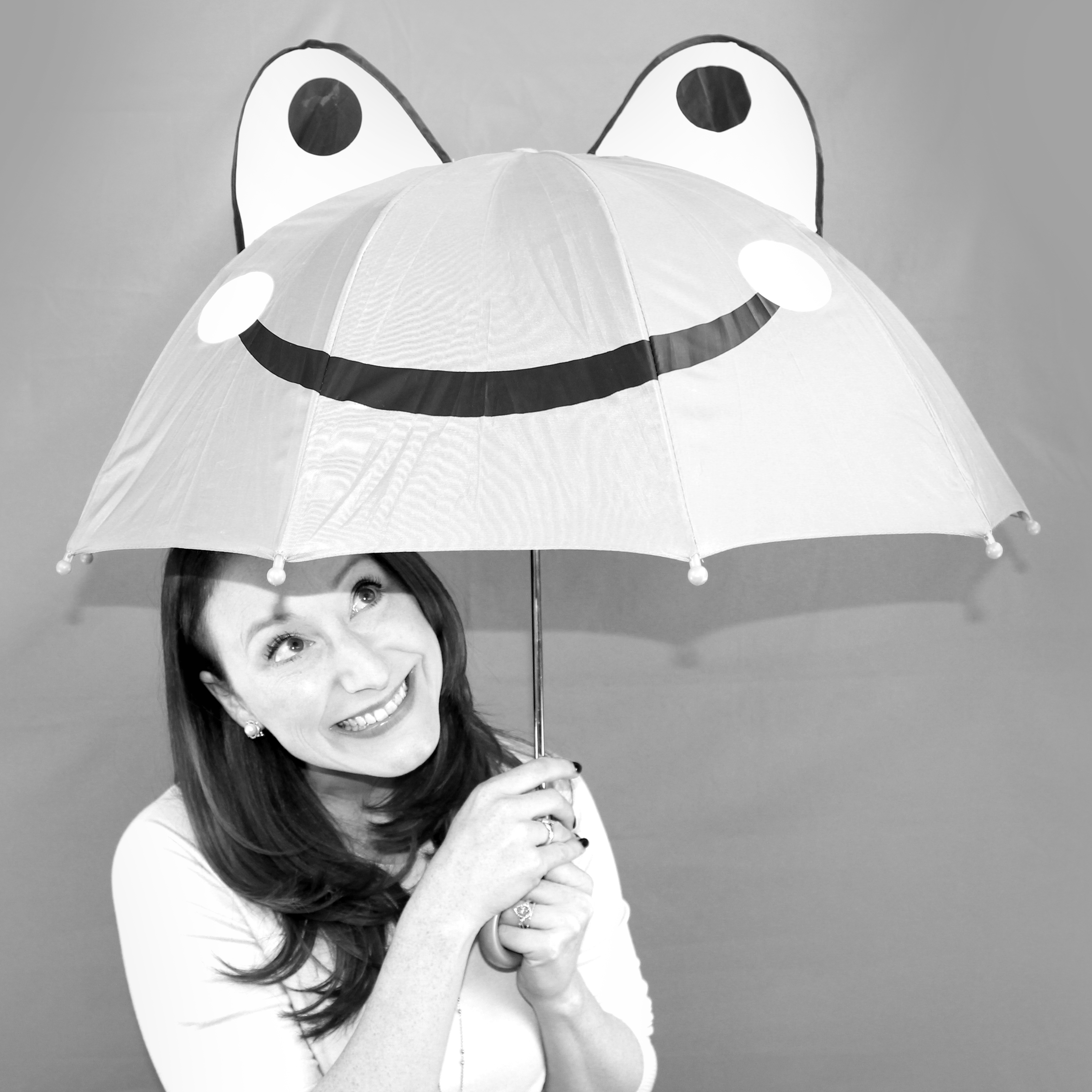 JENNIFER PAXTON | VP OF TALENT AND PEOPLE OPS
We're excited to have Jen joining Privy. Her background from the Boston conservatory and passion for all things people and opera will help us build a five star recruiting and employee experience here at Privy. Happy, challenged and growing teammates means happy customers.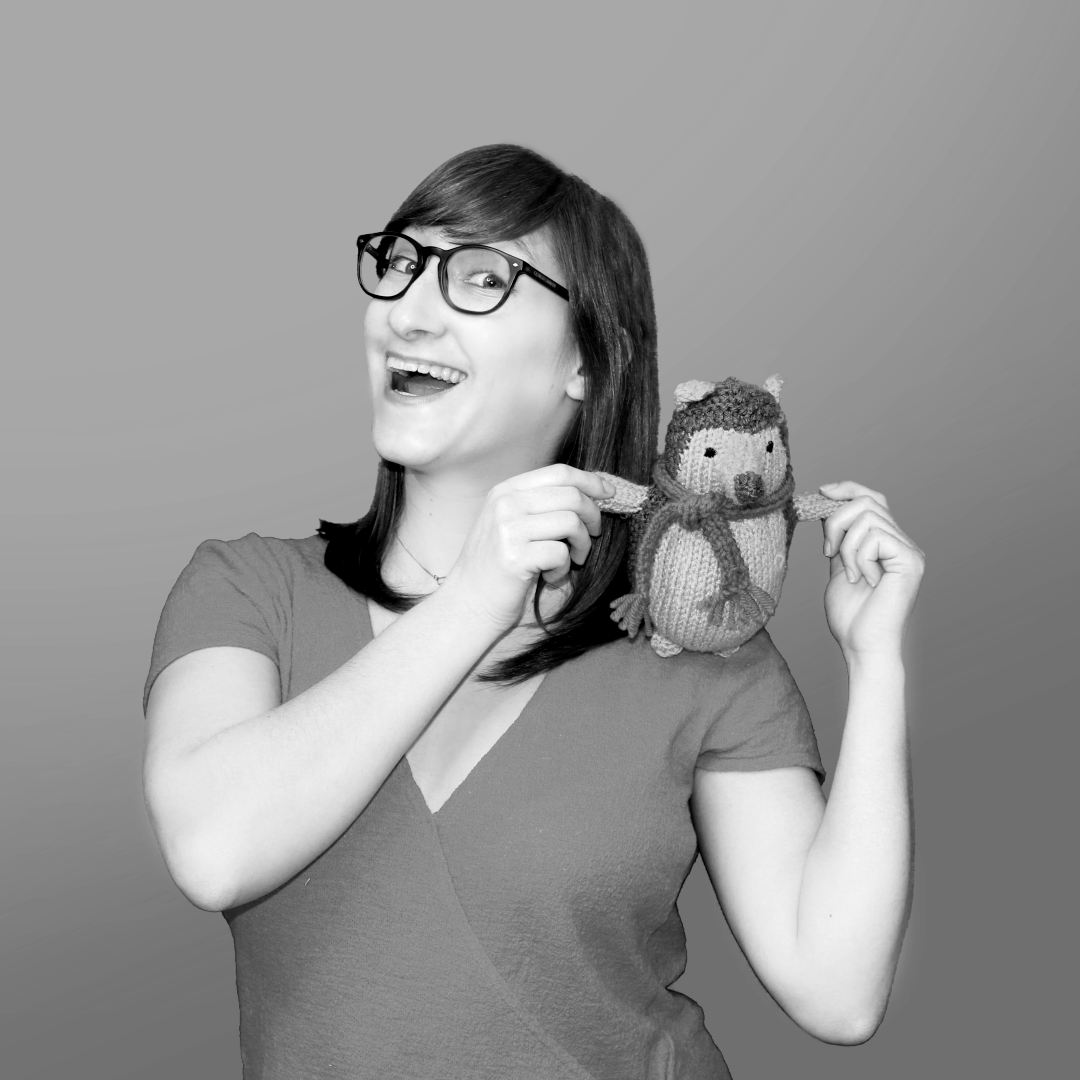 RACHEL WALDMANN | EMPLOYEE EXPERIENCE MANAGER
Rachel's obsession with employee experience has landed her the role of a lifetime as Privy's first ever Office Manager (and now, Employee Experience Manager). She keeps the team happy and the office in tip-top shape as our Chief Lunch Officer, event planner, den mother, and Marie Kondo-in-residence. In her spare time, Rachel can be found around Boston doting on her cat, caring for her pet hedgehog, and squeeing at every dog she sees. If you've ever walked your dog in the area, you've probably seen her and she's sorry.