When customers arrive at an online store, they know the drill by now.
There's going to be a popup. It's going to ask for their email address. And it's probably going to offer them a discount (or free shipping) to sweeten the pot.
You see this strategy everywhere because it works. Popups have given small ecommerce brands a super simple way to automatically convert visitors into email subscribers. In a world where 98% of visitors will leave your site without buying, the ability to bring shoppers back via email is priceless.
The only problem? While standard popups are still effective, their popularity has also made them easier for your visitors to ignore.
That's why Privy Convert gives you multiple types of eye-catching displays for capturing email addresses, including the Spin to Win.
The Spin to Win lets your visitors enter their email address to spin a wheel that gives them a chance at a discount, free shipping, or other reward: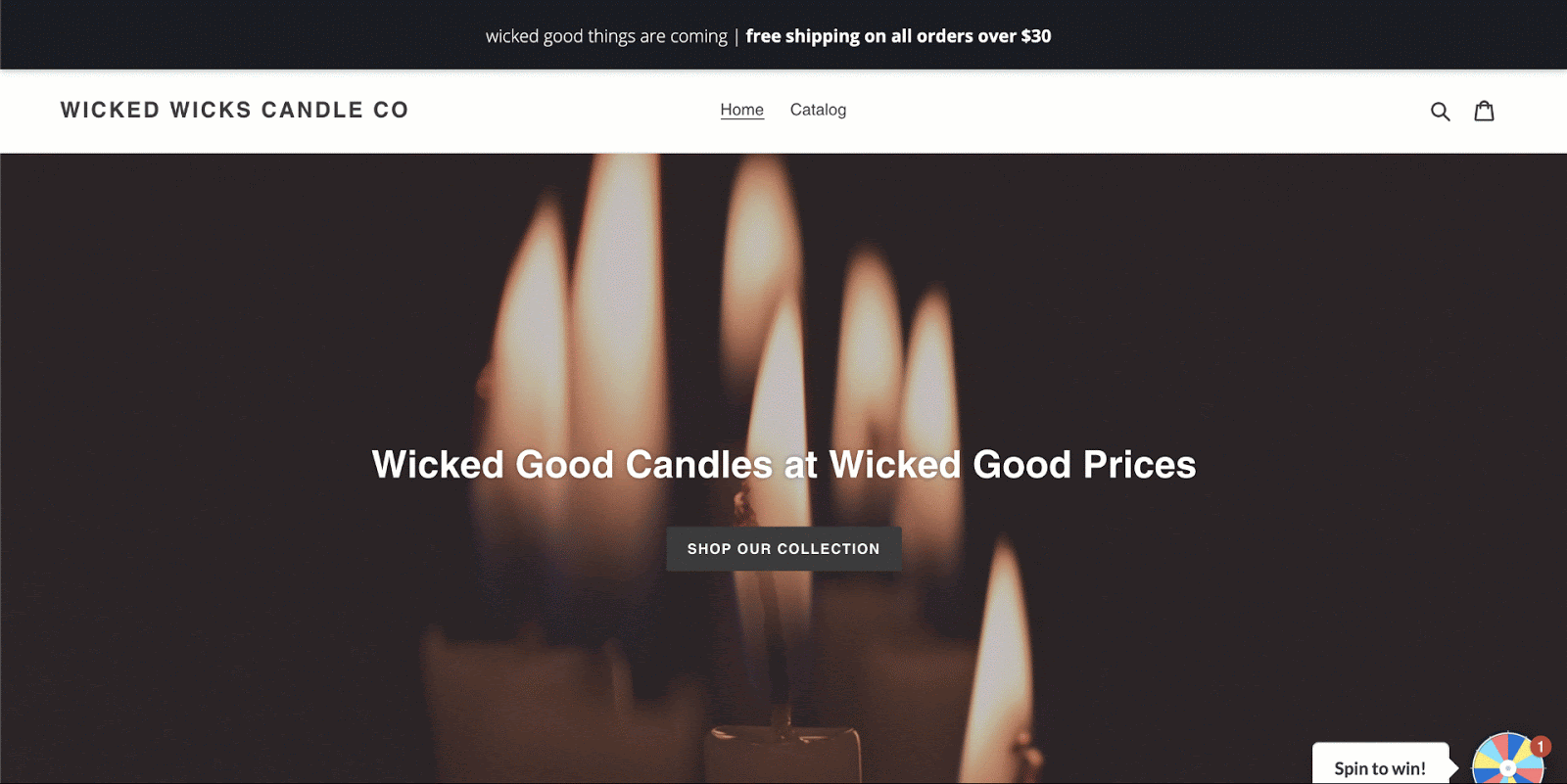 If the wheel lands on an offer, Privy will toss some confetti to celebrate, display the redemption code on the screen, and automatically send it to your new subscriber via email as well.
Your visitor's email (and any other info) gets sent directly to your email service provider, so you'll be able to bring them back to your store again and again.