Connect Privy to your Shopify Store
Privy was built to
grow your Shopify sales.
Try the #1-reviewed ecommerce marketing platform Shopify stores use to grow online sales. Build your lists, save abandoned carts, send money-making emails and text messages — all in one place.
Over 18,500 five star Shopify reviews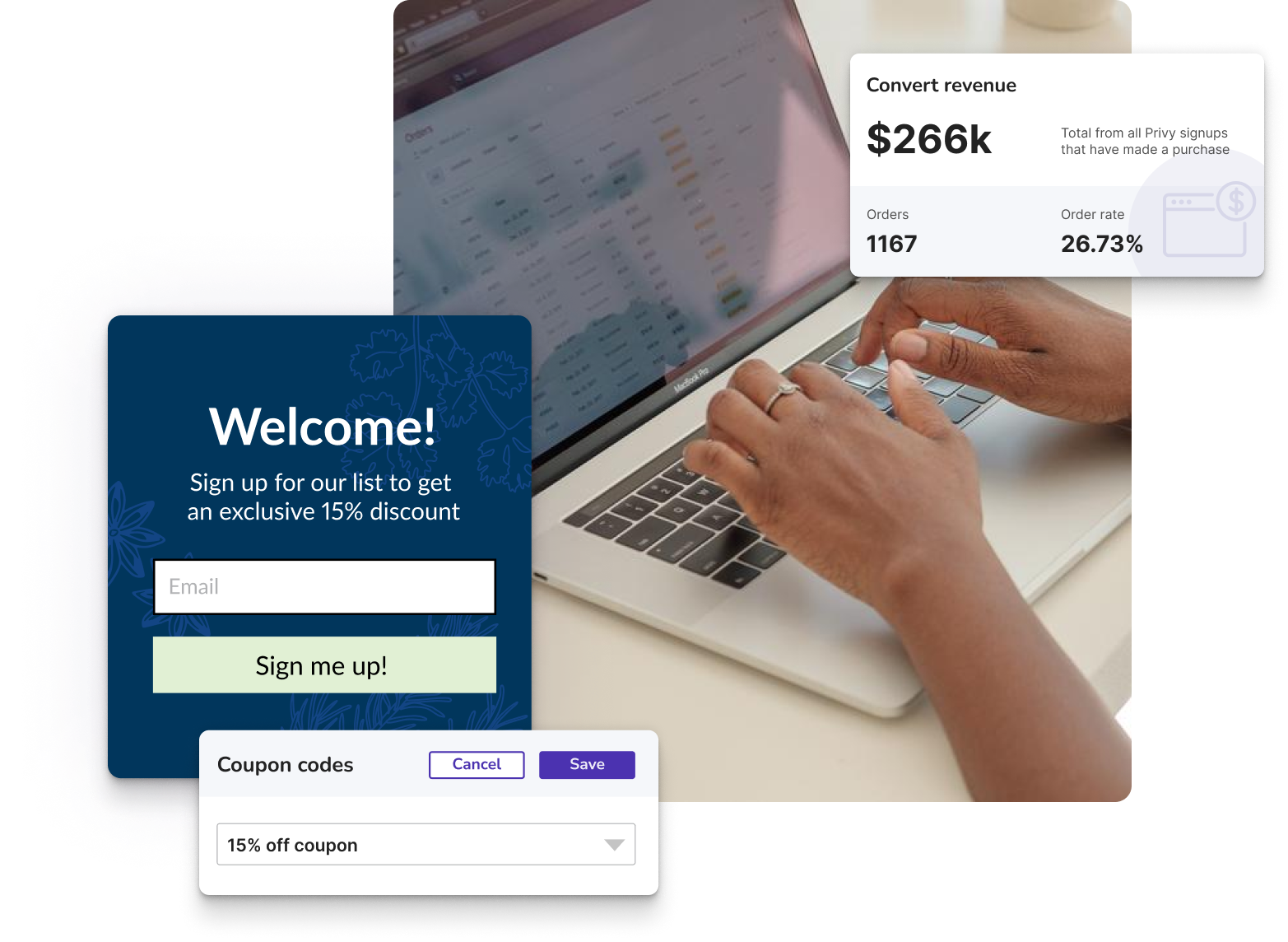 Everything Privy can do

for your Shopify store
Privy gives you the best chance at converting visitors into customers through popups, email marketing, and SMS marketing in a single platform.
Grow your lists
Interact with subscribers
Sell more products
Reconnect with customers
How to

get started with Privy
4. Grow your sending lists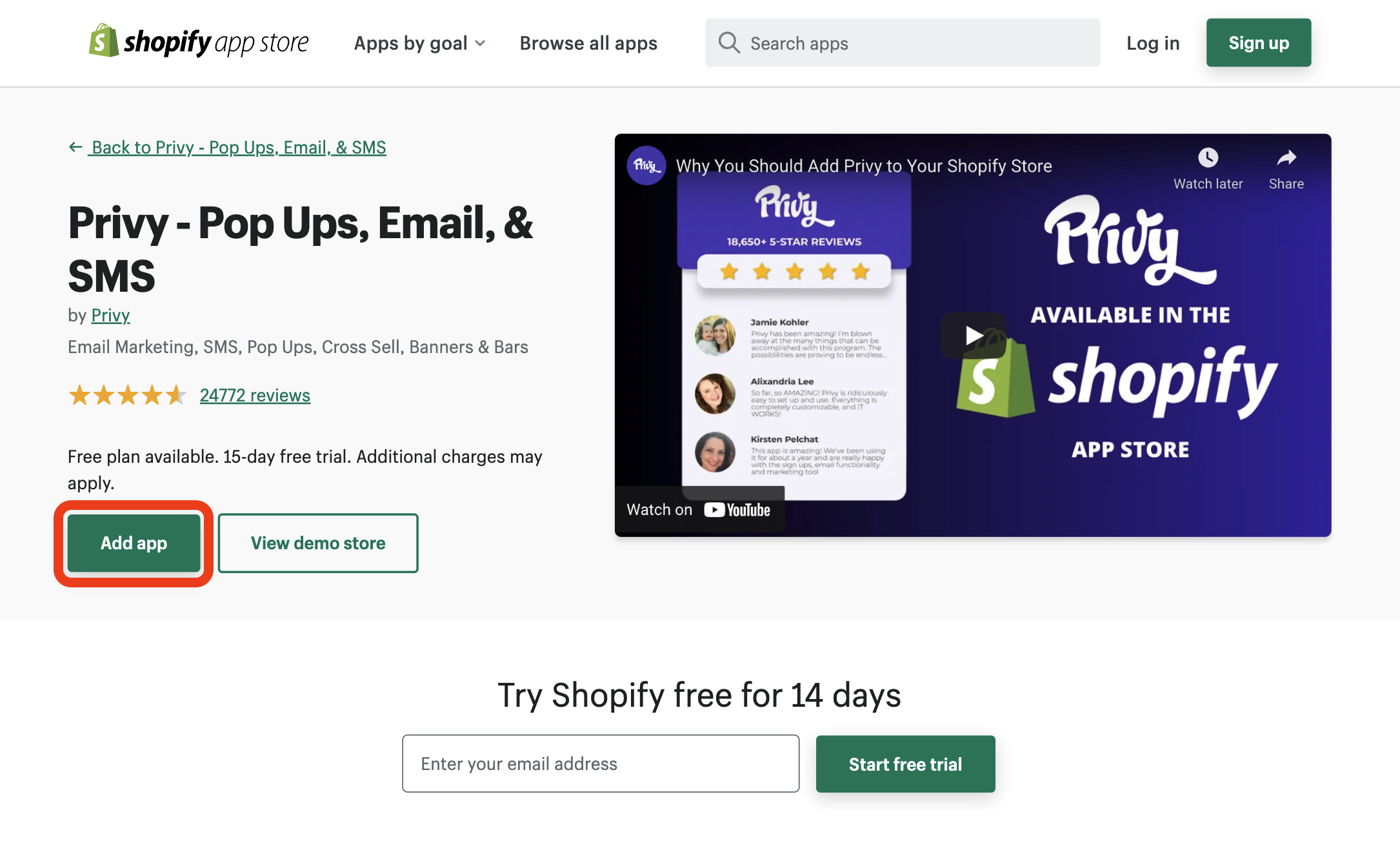 Click the 'Add app' button in Privy's Shopify listing. If you're not already logged into Shopify, enter your store URL and click 'Log in'.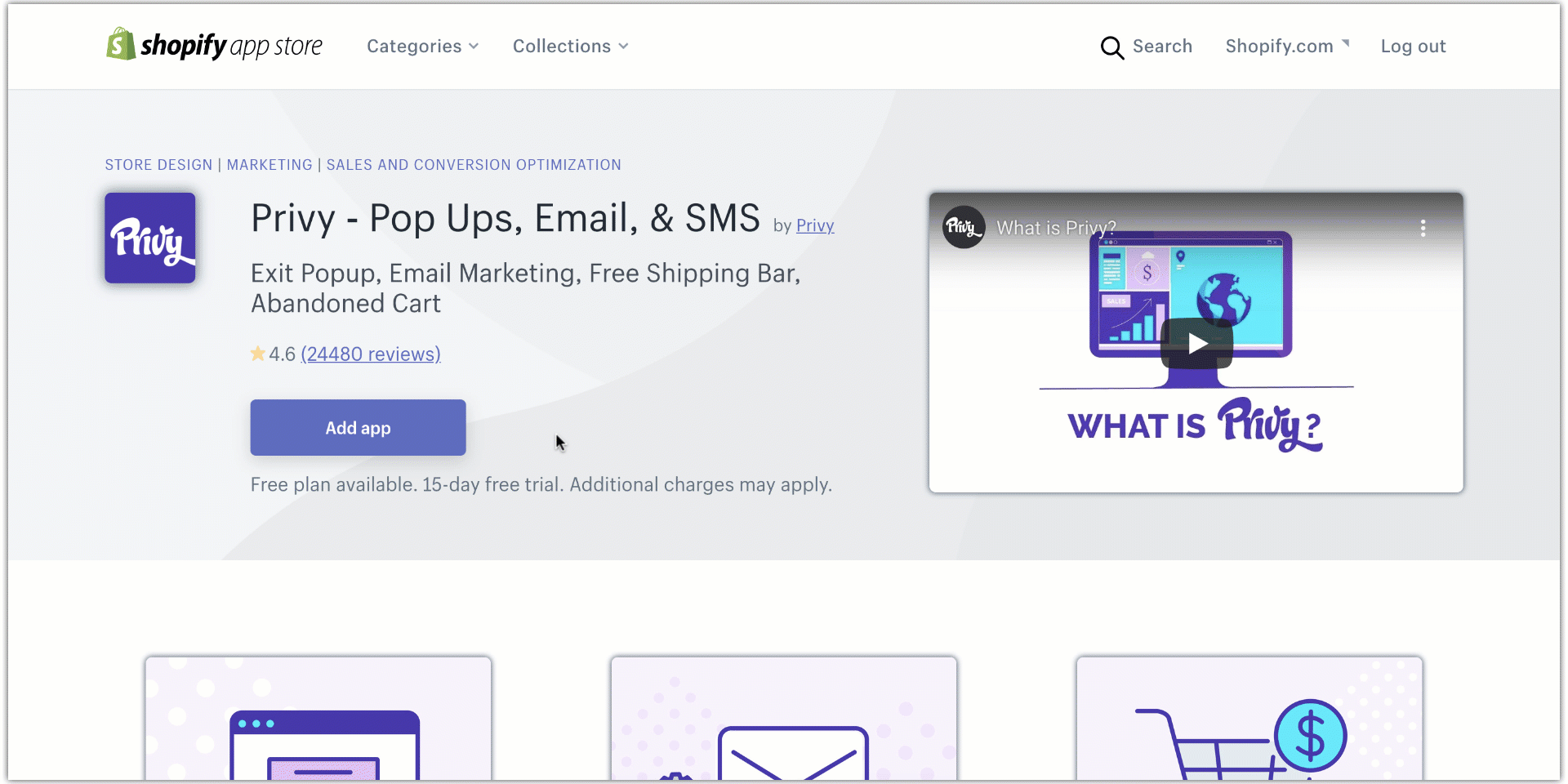 To connect your store, click the 'Install app' button on the install page. If applicable, log into your Privy account and select which account you'd like to link.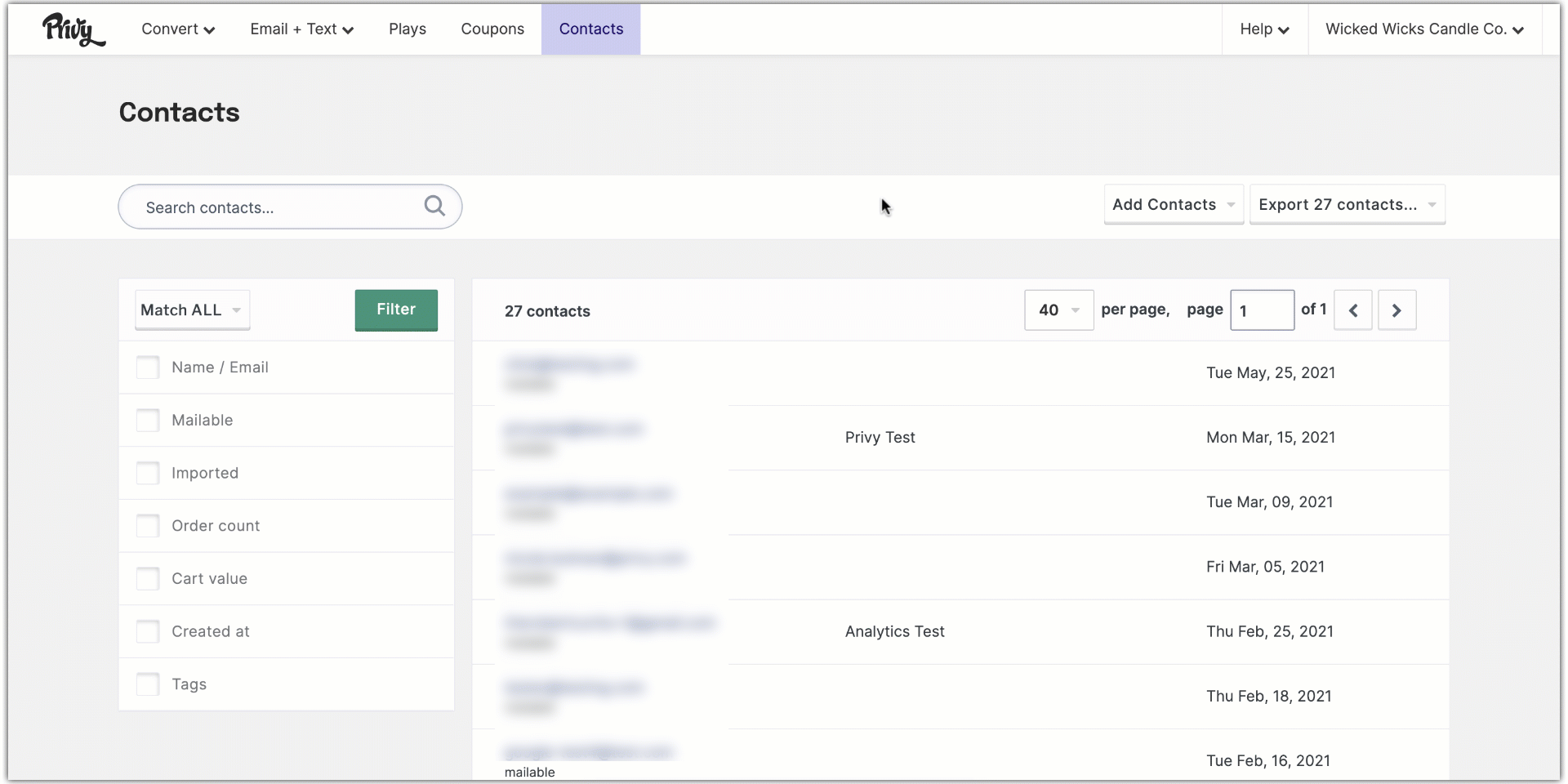 If you already have mailable contacts, you'll want to import them into Privy to kickstart your marketing campaigns. You can do this via spreadsheet, a linked Shopify account, or manually.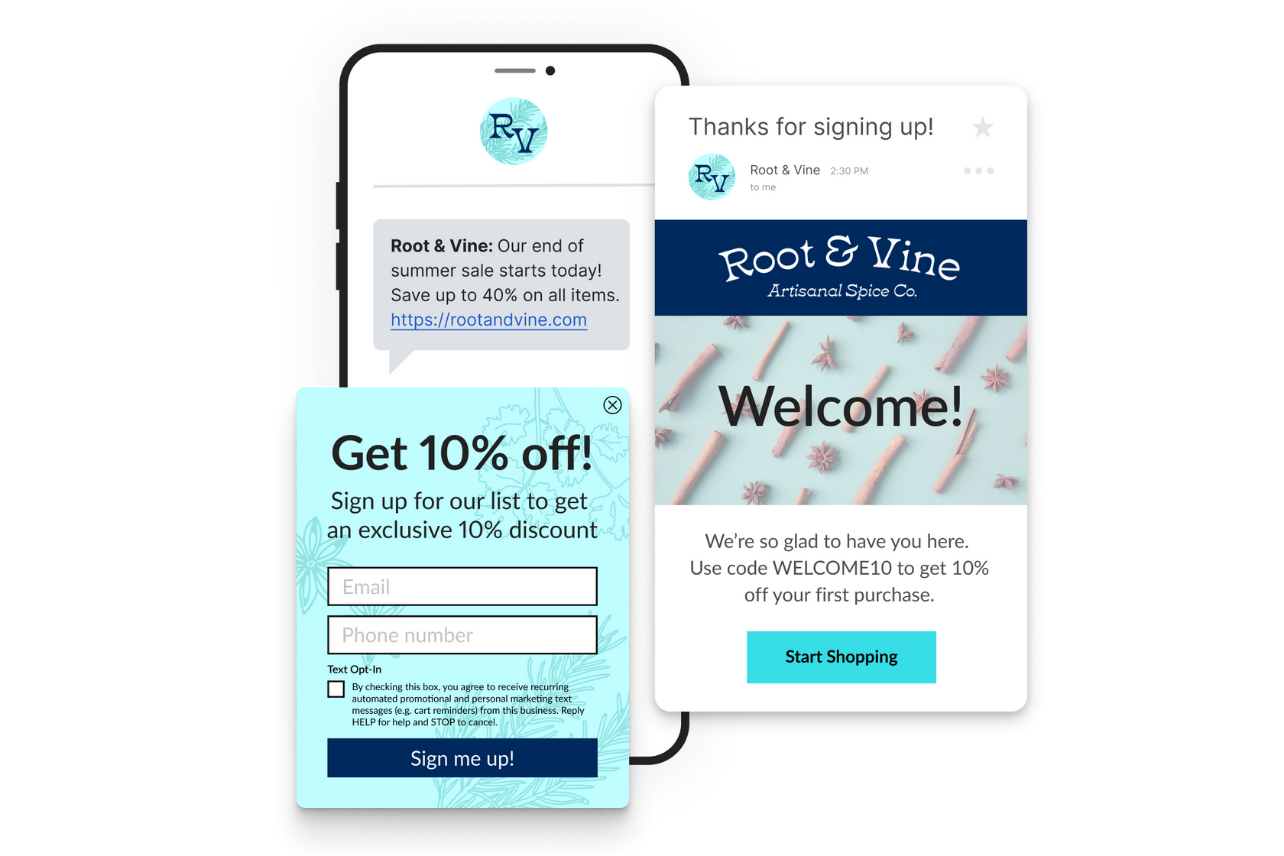 Now that you're set up in Privy, you can choose from dozens of pre-made popup templates that will grow your email list, SMS list, or both! Add a spin-to-win wheel, welcome popup, cart savers, and more.
After growing your lists, it's time to setup your email marketing. Choose your designs, set your targeting and triggers, add your coupons, and launch your campaigns. Automate your emails for maximum productivity.
Shopify stores ❤️ Privy
Privy is the #1-reviewed sales app in the Shopify App Store today.
"Privy is amazing! We've been using it for about a year and are really happy with the sign ups, email functionality, and marketing tools. It has more than paid for itself with sales and new conversions. The support is terrific. Highly recommend!"
"I started using Privy on 10/21 and have already gotten over 100 new email signups. I wish I had found this app a long time ago."
"Well worth the money! We use Privy on our store for email marketing, abandoned cart recovery and the popup feature. We have seen a major conversion in customers since adding Privy. Well worth the cost."
"I cannot say enough great things about Privy associate, Jessica L. She went Above and beyond to walk me through the steps of setting up the pop up, making sure the discount codes were synced with Privy, and even assisting with migrating my contacts from MailChimp to Privy. She is awesome! Privy is my favorite app!"
"I use this app to build my contact list, plus generate sales by focusing on individual products. I can see from the first day this app is a must have for shopify stores. My list and sales are coming in after first day! Could not be happier and the ability to customize offers and targets is fantastic."