Black Friday Cyber Monday Marketing Lessons From Real Brands
Published on Oct 26, 2022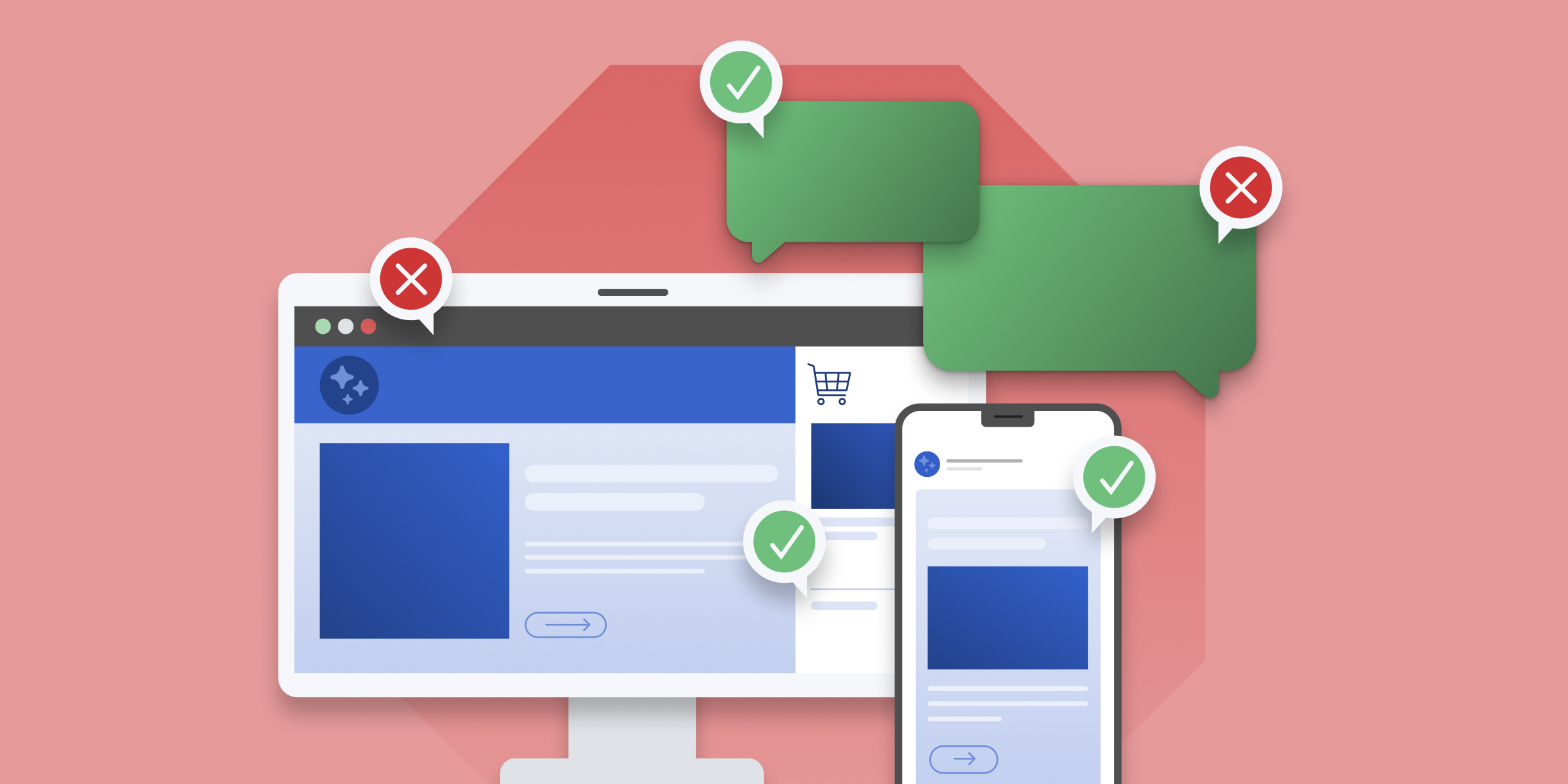 This post was originally published November 16, 2021.
Black Friday Cyber Monday (BFCM) is the Super Bowl of ecommerce.
Which means it's the perfect time to boost sales and win over new customers. But you can't afford to leave your BFCM marketing up to chance. So you need to know exactly what works (and what doesn't).

One of the best ways to do this? Studying real-life examples from successful brands.
With examples from 5 real-life brands, you'll get a behind-the-scenes peek at what's worked and what hasn't. So you'll get inspiration for your own campaigns and boost sales this BFCM season.
Get our best content on ecommerce marketing in your inbox 2 times a week
Use social media to build brand awareness
QualityWaterLab (QWL) reviews and sells water filtration systems. Since water filtration isn't necessarily the first thing you think of when you're holiday shopping, they decided to try something new last Black Friday. They used social media to build hype and got their followers to share products on their Facebook profiles.
QWL gave their audience an incentive: With 250 likes on a post, they'd get 10% off on their order, 500 likes would get them 25% off, and 1,000 likes earned 50% off.
As a result, the company ended up with several first-time buyers who earned a discount and came to do some online shopping. The best part? 53% of their total sales came from online orders, up from 29% the year before.
You can try and replicate QWL's success on social media, but make sure you're using the right platform for your target audience.
"A similar campaign on LinkedIn didn't work," Martin said. "Maybe it's not the right channel for such products."
So when you select which social media channels to use, keep in mind who your audience is and where they're most likely to hang out.
Baby boomers and parents are likely on Facebook, whereas teens and young adults are on Instagram, TikTok, etc. Also, think about the product you're selling: does the social media platform you're using lend itself to promoting your store successfully?
Just remember: The more people you can get sharing your products, the better. So get creative and create some buzz this holiday season.
Start your marketing campaigns early
Soxy sells products from brands like New Balance, Jimmy Choo, Coach, Givenchy, and many more. Basically, everything you need all in one place to be Carrie Bradshaw.
Last Black Friday, Soxy made huge sales and significantly increased its customer base, according to Jessica Kats, ecommerce and retail expert. How? they started their BFCM campaigns early.
Soxy didn't wait until a week before BFCM to get the proverbial marketing ball rolling. Instead, they began pushing Black Friday/Cyber Monday sales to their target audience in October. "We even encouraged customers to pre-order their favorite products to steer clear of the mad Black Friday crowds," Kats said.
As a result, Soxy sold a wide variety and a high volume of its products, from jackets and socks to perfumes and bags. Sales increased by about 20%, and according to Kats, the company was able to achieve almost a 15% jump in their customer base.
So if you haven't started planning, don't wait. It'll be easier to get your audience's attention and you'll be more likely to land a sale.
Use creative, funny copy to stand out
DUDE Products is a Chicago-based brand that makes flushable wipes, bidets, and men's personal care products. They're notorious for bringing the entertainment and a good laugh, so they turned Black Friday into "Brown" Friday. You get the reference…

DUDE Products' BFCM offer was super simple: take 30% off sitewide. But it was the name of the sale that helped them stand out from the crowd – and it worked.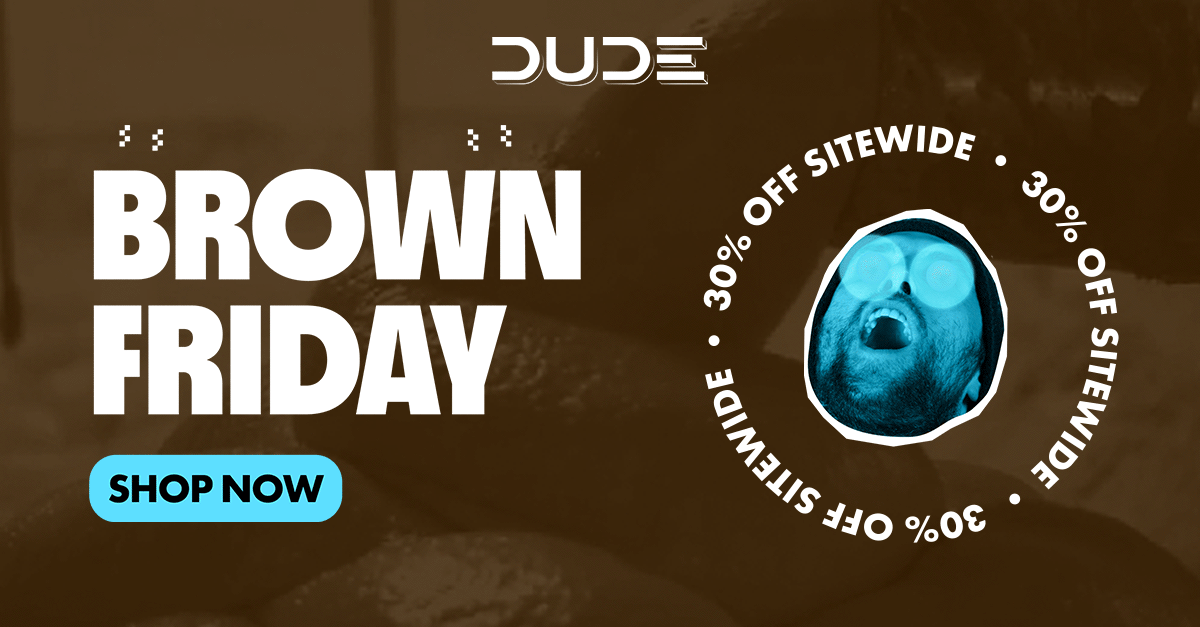 During their Brown Friday campaign, sales at DUDE Products were up 438% from the previous time period. Their conversion rate also surged 230% during the sale.

When it came to promoting their Brown Friday sale, DUDE Products' marketing team attacked on all fronts with email newsletters and Instagram, Facebook, and Twitter posts. But rather than posting a basic call to action (CTA) like "Check out our Brown Friday sale!" they leveraged a popular meme to tap into the online conversation: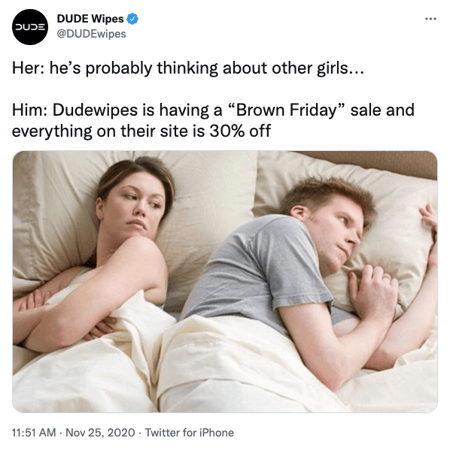 We asked Sean Riley, Chief Executive Dude at DUDE Products, what advice he has for growing ecommerce brands during BFCM:

"Use BFCM as an opportunity to say something only your brand can say," said Riley. "Everyone will be discounting their products, so the angle you take and messaging you use in your campaign can be the thing that makes your brand stand out in a sea of sales."
Give live selling a shot
MeUndies is an apparel company best known for their underwear and loungewear subscription service. Their witty branding lends itself to unique campaign ideas, and one of their biggest successes was their 2-hour Facebook Live party.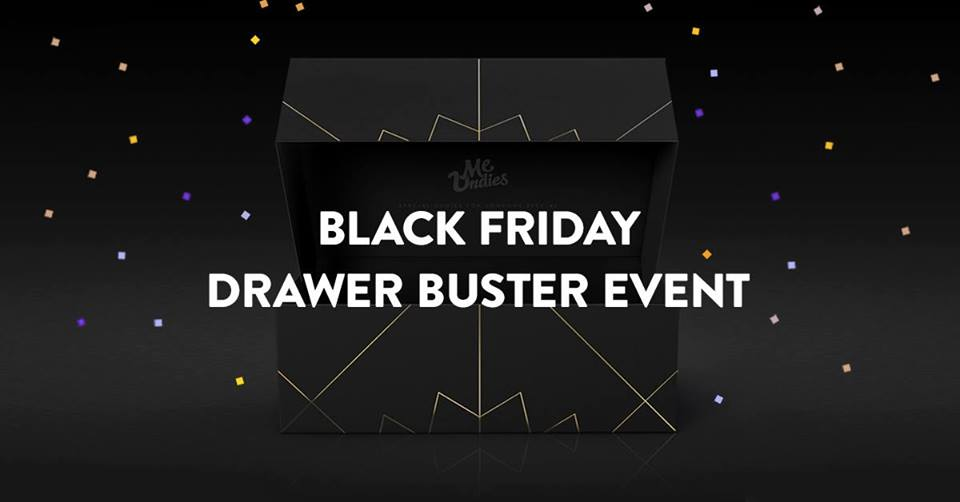 MeUndies invited all of their Facebook followers to the event, and some of those followers went on to share the invitation with friends. All told, the invitations reached 660,000 people.

MeUndies also launched a Facebook event ad that targeted their email subscribers who hadn't made a purchase in the last year, and that reached an additional 70,000 people.

The 2-hour party, which featured a DJ and dance contests, attracted more than 13,000 people. And they weren't just there for the entertainment. Attendees were buying, too.

MeUndies unlocked progressively bigger discounts throughout the event, and users converted at 25%, which was 13x better than their average conversion rate on Facebook.

Live events are somewhat risky compared to static email or social campaigns, but MeUndies was willing to sacrifice a polished product to differentiate themselves.

"Facebook Live is a scary product for brands, because it's not something where you can plan out every detail and have it go perfectly," Hailey Pink, MeUndies' customer acquisition lead, told AdExchanger. "This is live and raw. We are not afraid to show our imperfections. Because we are young and small, customers don't expect us to be perfect."
So don't be afraid to give live selling a shot this holiday season. It could be exactly what you need to have a record-breaking holiday season.
Be sure to segment your audience
Matero specializes in ethically sourced yerba mate: a caffeinated herbal tea that's popular in South America. Founder, Michael Tieso, grew up drinking yerba mate, and made it his mission to introduce the tradition to people around the world.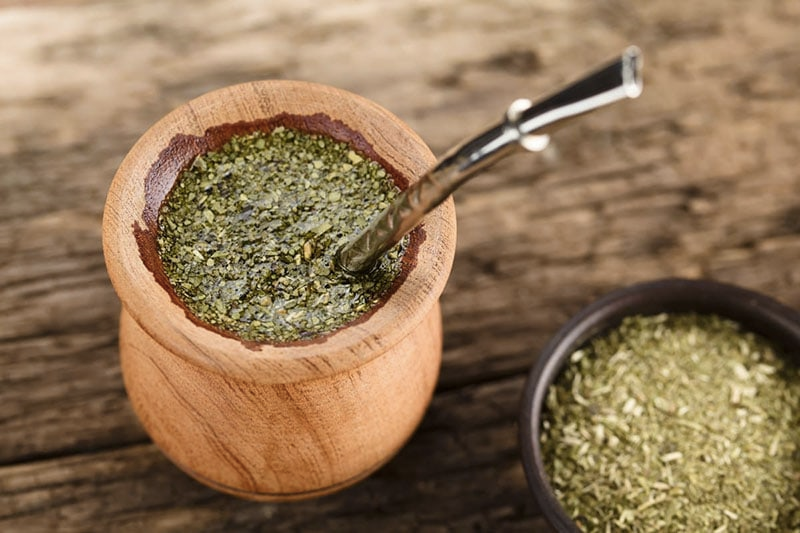 Since Matero is a small brand, discounts aren't the norm. But, Cyber Week is a unique time of year when their audience can grab products that typically don't go on sale.

Michael says email newsletters are Matero's priority for Black Friday and Cyber Monday.

"We've done a great job at collecting emails over the years to ensure that when we do send out newsletters during Cyber Week, they reach a large audience. We send at least one email a day during the sale, which includes sales occurring for that specific day and how much time is remaining on the sale."

But Matero doesn't send the same email to all of its subscribers. Instead, emails are segmented for specific audiences. For example, if a subscriber purchased yerba mate in the past, they receive a different message than a new subscriber who's never tried it. Matero also sends multiple messages per day during the sale.

"It's a bit of extra work compared to sending one general email, but it's worth it as the messages are more relevant to them and feel more personal."

Worth it, indeed: Matero's conversion rate doubled during last year's Cyber Weekend sale. "Each year has been a vastly different experience as we keep learning and business grows," says Michael. "Crossing our fingers it's more than that this year."

We asked Michael what didn't work in terms of Cyber Week promotions. His answer was simple: procrastination.

"One year, we waited until the last minute to send out any marketing, and the quality of our posts showed," he says. "The better prepared we are, the more successful the sale becomes. It can be difficult to schedule newsletters and social campaigns when there are other aspects of the business to run, but it really is important."
...are you sensing a theme here? Don't wait til the last minute.
Stand out from the crowd this BFCM
As Sean Riley pointed out, nearly every brand has a promotion planned for Cyber Week. When you're juggling all sorts of tasks to keep your business up and running, it's tempting to run the usual "20% off site-wide" sale and call it a day. But as we've learned from the brands above, taking it a step further pays off. Especially this time of year when inboxes are busier than ever.

For some ecommerce brands, that means getting hyper-specific with audience segmentation to maximize conversions. For others, it's as simple as clever copywriting. Whatever the case, think to yourself: Would I click on this?
And if you're still locking in your Black Friday Cyber Monday plans, check out The Ultimate Black Friday Calendar that's packed with everything you need to get through BFCM and beyond. Plus, with Privy's Growth Plan, it's never been easier to bring in record sales during BFCM.
Subscribe for Updates
Get our best content on ecommerce marketing in your inbox 2 times a week.
Written by Lauren Hall
Lauren is a Brand Marketing Associate at Privy. She's the brains behind all things content. When she's offline, she's obsessing over her Bernedoodle pup, Monster, and plotting ways to being a full-time Vermonter ASAP.
Subscribe for Updates
Get our best content on ecommerce marketing in your inbox 2 times a week.