How Urban Skin Rx Captures 200+ Emails Per Day
Written by Lauren Shepherd
When you're browsing through the internet, do you ever get pop ups that you immediately click out of? (If you said no, I know you're lying).
Chances are that display simply had the wrong message at the wrong time, the offer wasn't compelling, or maybe you weren't invested enough in the brand to divulge something as important as your email address. Whatever the case may have been, the offer didn't feel relevant enough or demonstrate enough value to warrant any action on your end.
I still see this way too often. And trust me, as a marketer, I know it's tough. How do you capture your audience's attention in so few characters? But the truth is, when onsite displays work, they really work.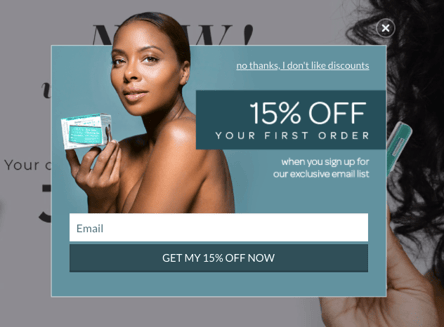 Our friends (and customers) over at Urban Skin Rx have over an 11% onsite conversion rate with their beautifully crafted pop ups and that's why they're one of our marketing heroes. I recently had the pleasure of sitting down with them and learning a bit more about their onsite strategy and the keys to their success.
They moved away from "generic and inauthentic" marketing
Before they came to Privy, Urban Skin was using a general site gate that everyone who came to their site saw immediately upon arriving. That means whether they were a customer who purchased from them 20 times before or if they were completely new to their brand, they saw the same exact message. Every time.
This was not only annoying returning customers, but it turned off some of the new ones before they ever had a chance to discover how awesome Urban Skin actually was. They realized that customer experience was "generic and inauthentic" - the complete opposite of who they are, and they decided to make some changes.
Today, they offer a unique experience for each shopper based on a multitude of factors such as session count (how many times someone has been to their site), whether the visitor is on one of their product pages (meaning they have a higher intent to purchase), or if they are about to leave the site.
The results of this customized approach? They are now capturing 200+ emails a day.
They help guide their customers through their buyer journey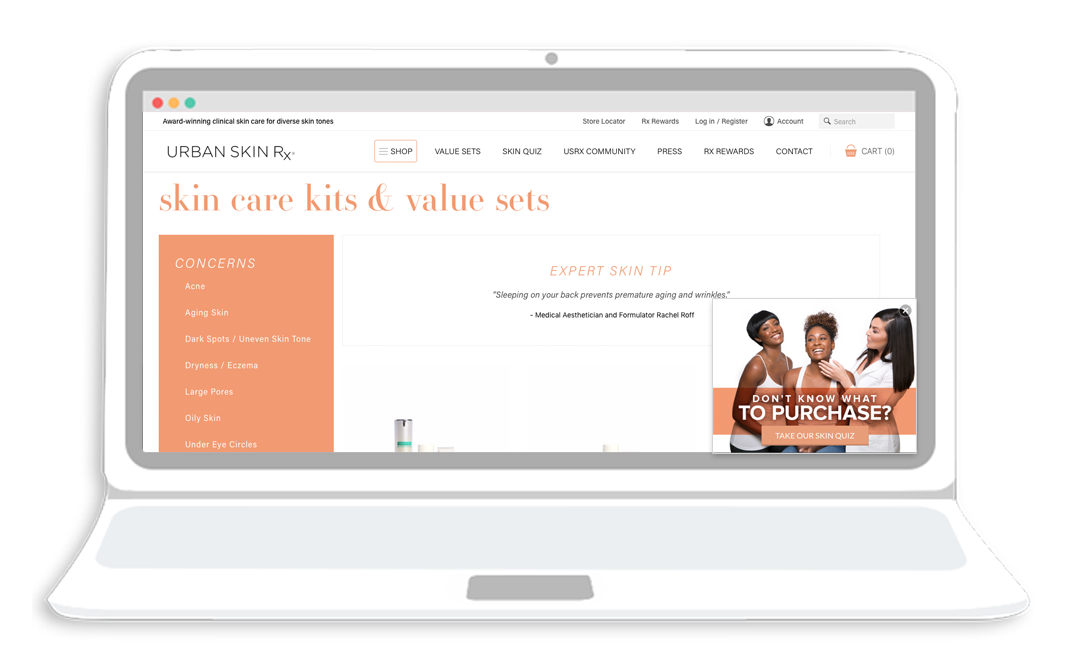 Since Urban Skin has a lot of amazing products to choose from, they figured they'd help those browsing their website by offering them a skin quiz. This way, if customers are feeling stuck (do I buy a moisturizer, a serum, a night cream? help!) the quiz will help recommend the right products based on their skin type, problem areas, etc.
In marketing speak, these browsers are in the 'consideration' stage of the funnel (learn more about ecommerce marketing funnels). The quiz simply helps nudge them along to the next step in the buying process and educating them along the way.
And for those customers who already have products in their cart? Urban Skin uses onsite displays to recommend complementary products like a lip moisturizer or application sponges. Customers can add these items directly to their cart, which has helped increase their average order value.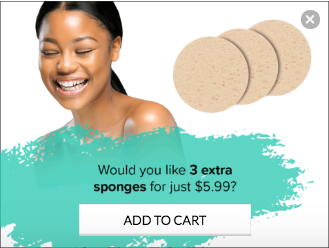 They launch pop ups when shoppers are about to leave
No one is really sure why customers leave a website or abandon their cart (although we tried to guess), but you should really be proactively capturing their email so that if it does happen you can follow up. Exit intent pop ups are especially effective because they acknowledge the action that the customer is taking (leaving your site) with a relevant message. "Don't leave!"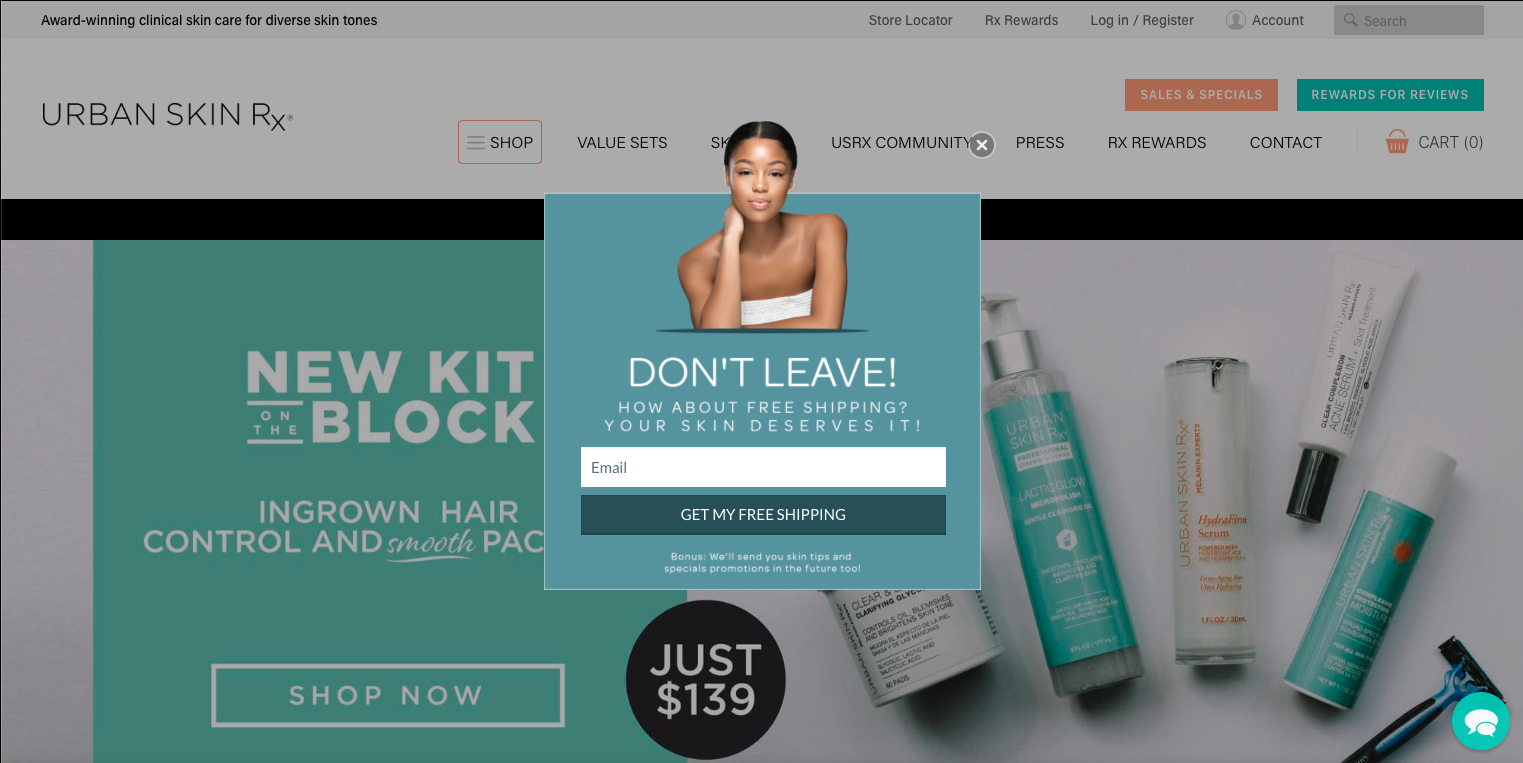 Urban Skin immediately saw results from the above exit intent campaign that converts a whopping 11% of shoppers. And out of those customers whose email addresses they capture from that campaign? 30% of them end up redeeming the offer.
Moral of the story? Your customers are human. They're unique. Treat them that way and I promise you'll see results.
Want to learn more about Urban Skin Rx's success story and why they're one of our marketing heroes? Check out the full case study here!
Ready to try out Privy for yourself? Click here to start a free trial today!
Subscribe for Updates
Get our best content on ecommerce marketing in your inbox 2 times a week.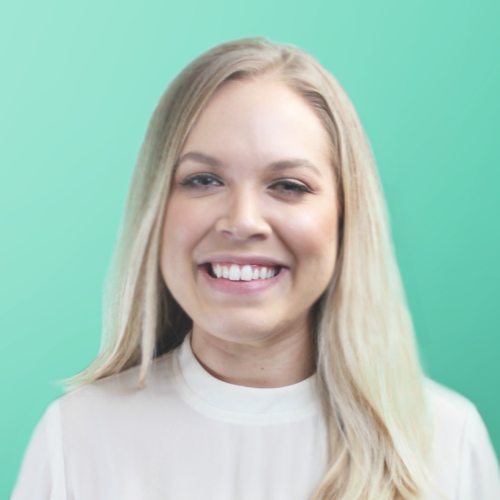 Written by Lauren Shepherd
Lauren is our Senior Marketing Manager. Coming all the way from Minnesota, she's earned her spot on the east coast by working for companies like Brainshark and Teikametrics to create content and lead generation strategies that increase website traffic and build brand awareness. Lauren's passion for small businesses and content creation is what brought her to Privy, but her enthusiasm and love of good beer and all things Justin Timberlake are what make her the perfect fit for our team.
Subscribe for Updates
Get our best content on ecommerce marketing in your inbox 2 times a week.