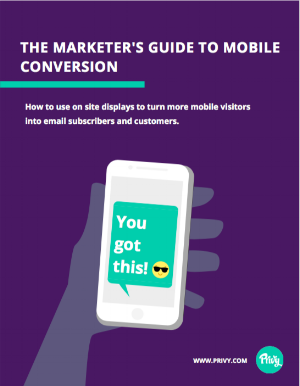 If you have a growing ecommerce business, your mobile strategy is critically important to your success. In the US alone, more than 160 million people have made a purchase with their mobile device.
Simply put, your shoppers' mobile experience is just as important as their desktop experience when thinking about things like list growth, special offers, and engagement & abandonment emails.
This guide will walk you through how to create low effort, high impact mobile displays and emails designed specifically to help you grow your ecommerce business.