Running a Shopify business is by no means an easy feat. From attracting customers, to managing your inventory, to gaining reviews, any of these challenges can make or break your ecommerce store if not handled properly. Luckily, there's an app for that.
With thousands of Shopify apps to choose from, the process of deciding on which ones would work best for your store is overwhelming, to say the least. We've listed 15 of the best Shopify apps for marketing your business, providing customer support, inventory management, rewards and loyalty, customer reviews and more.
Get our best content on ecommerce marketing in your inbox 2 times a week
Best Shopify apps for marketing
Privy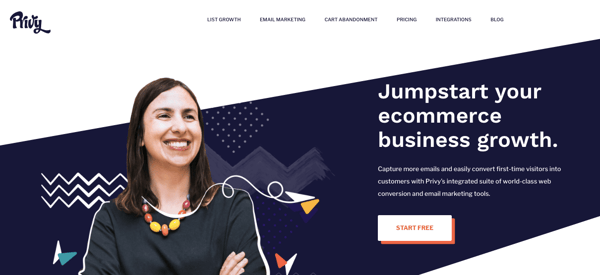 Price: Free trial and free plan available, with upgrades starting at $20/month
An app that's suitable to both large and small scale ecommerce businesses, Privy enables online stores to increase conversion, grow their email list, and reduce abandoned carts through targeted onsite displays and email marketing.
Getting your first campaign live takes only minutes. Plus, you don't need any experience in website development or design since Privy provides a simple interface along with easy to use templates to help grow your email list.
AdRoll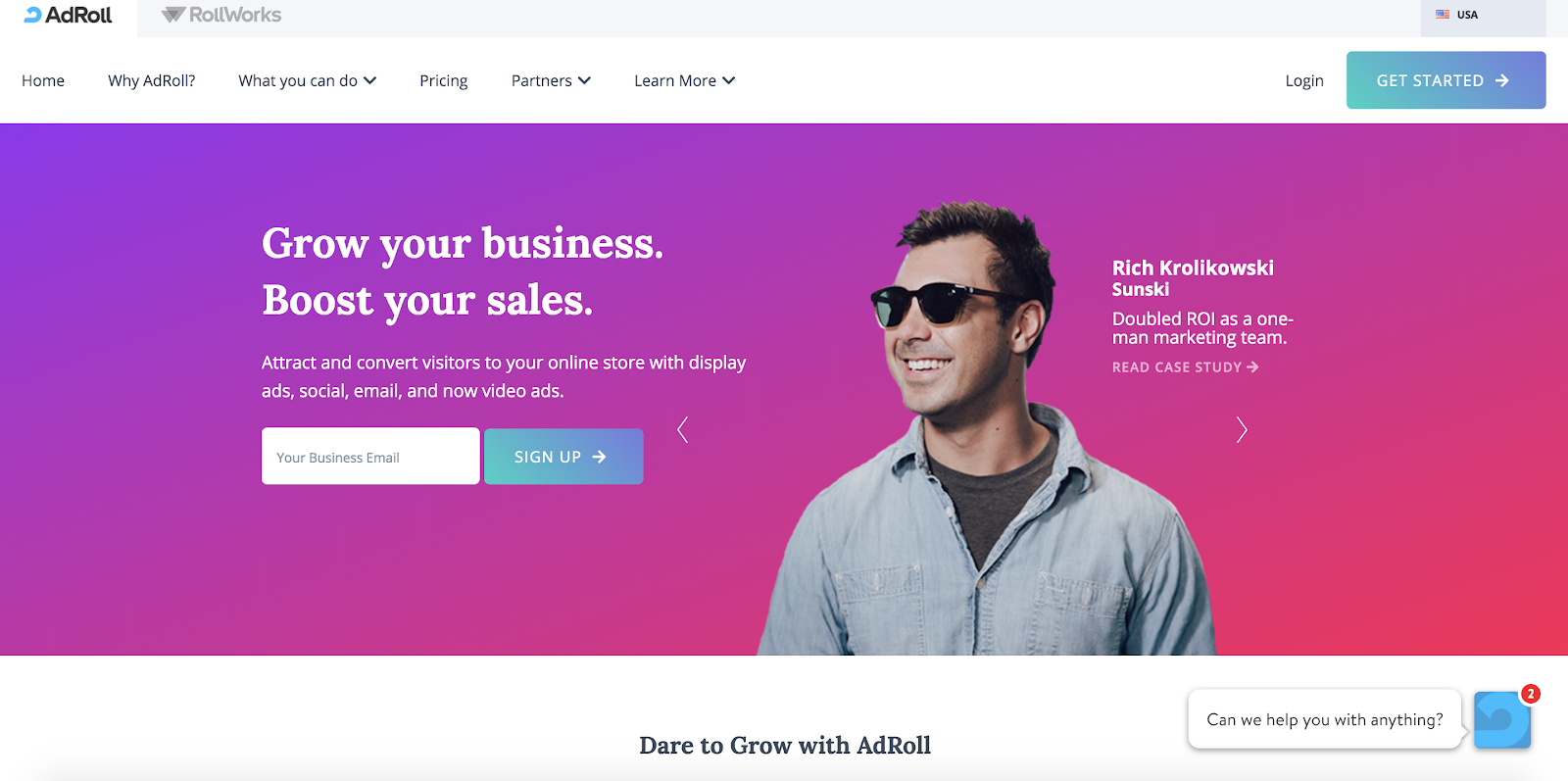 Price: Free
AdRoll is an excellent Shopify app for retargeting that helps you boost sales and acquire new prospects. Through AdRoll, you can create ads which feature relevant or previously viewed products to encourage visitors to purchase your product or even convert them into loyal customers.
The app's segmentation feature that categorizes customers as past purchasers or cart abandoners based on their previous activity is quite beneficial for future ad campaigns.
Kit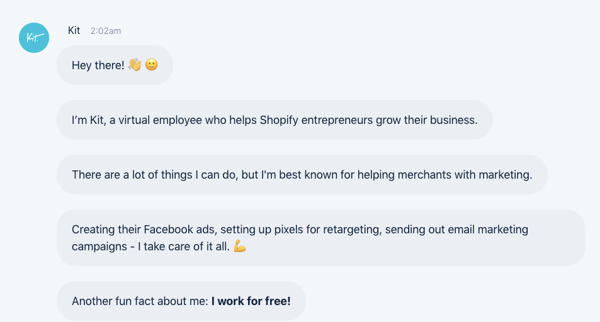 Price: Free to install
Kit acts like a personal assistant and helps owners manage their Instagram and Facebook ads. The chatbot has been designed by Shopify and allows you to set up dynamic ads that boost sales significantly. You no longer have to worry about learning the ins and outs of Facebook ads since this is all managed by Kit.
Shoelace

Price: Free to install
Shoelace combines automation, human expertise and insights from thousands of digital marketing campaigns to help you deliver the best retargeting experience for your brand. From ongoing retargeting journeys that retarget your visitors as they interact with your brand to one-off campaigns retargeting specific segments, our platform helps you leverage every customer touch point as an opportunity to create memorable experiences that foster long-term relationships.

Boost conversion rates and grow sales with personalized ad sequences, increase repeat purchases by keeping your customers engaged, and build stronger, long-lasting relationships with your customers.
Octane AI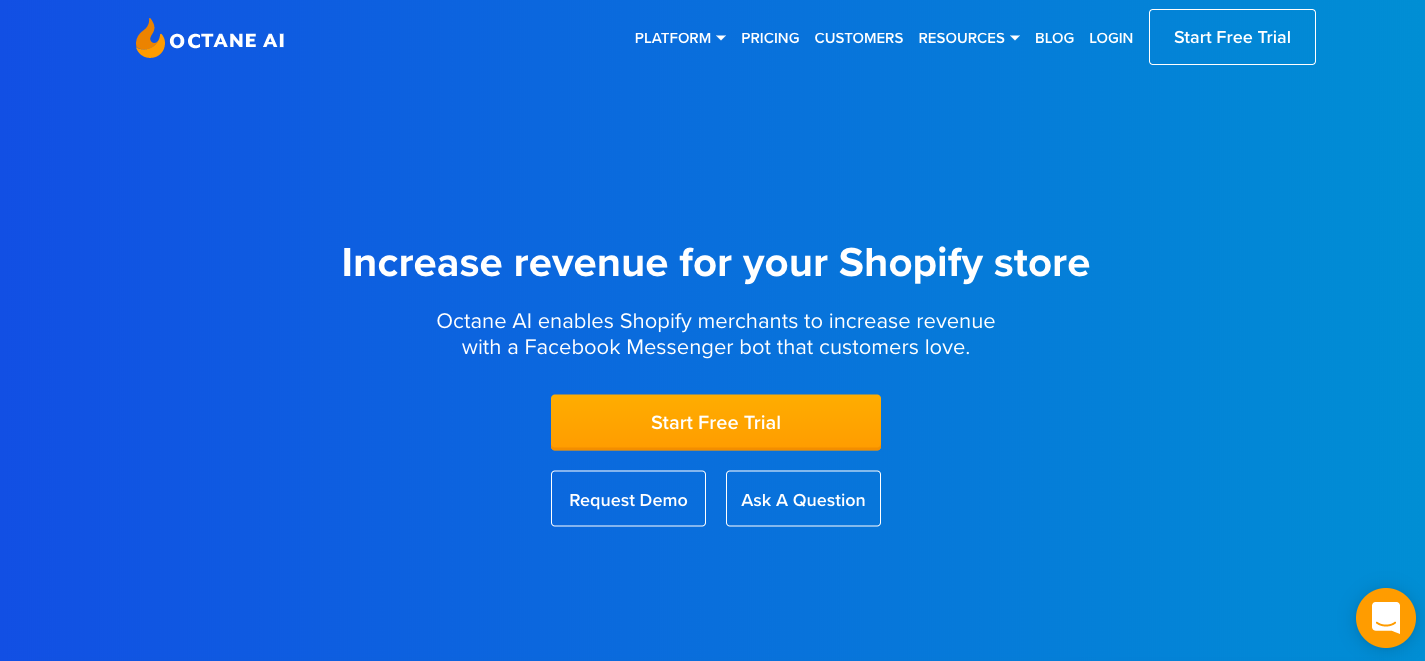 Price: 30-day free trial with prices starting at $9/month
Facebook Messenger and SMS marketing have proven to boost retention and customer acquisition for ecommerce businesses significantly. As one of the best Shopify apps for increasing your overall revenue, Octane AI simultaneously allows you to answer questions, recommend products, recapture lost carts, and send push notifications with new announcements to your shoppers.
Best Shopify apps for loyalty, rewards, and reviews
Smile.io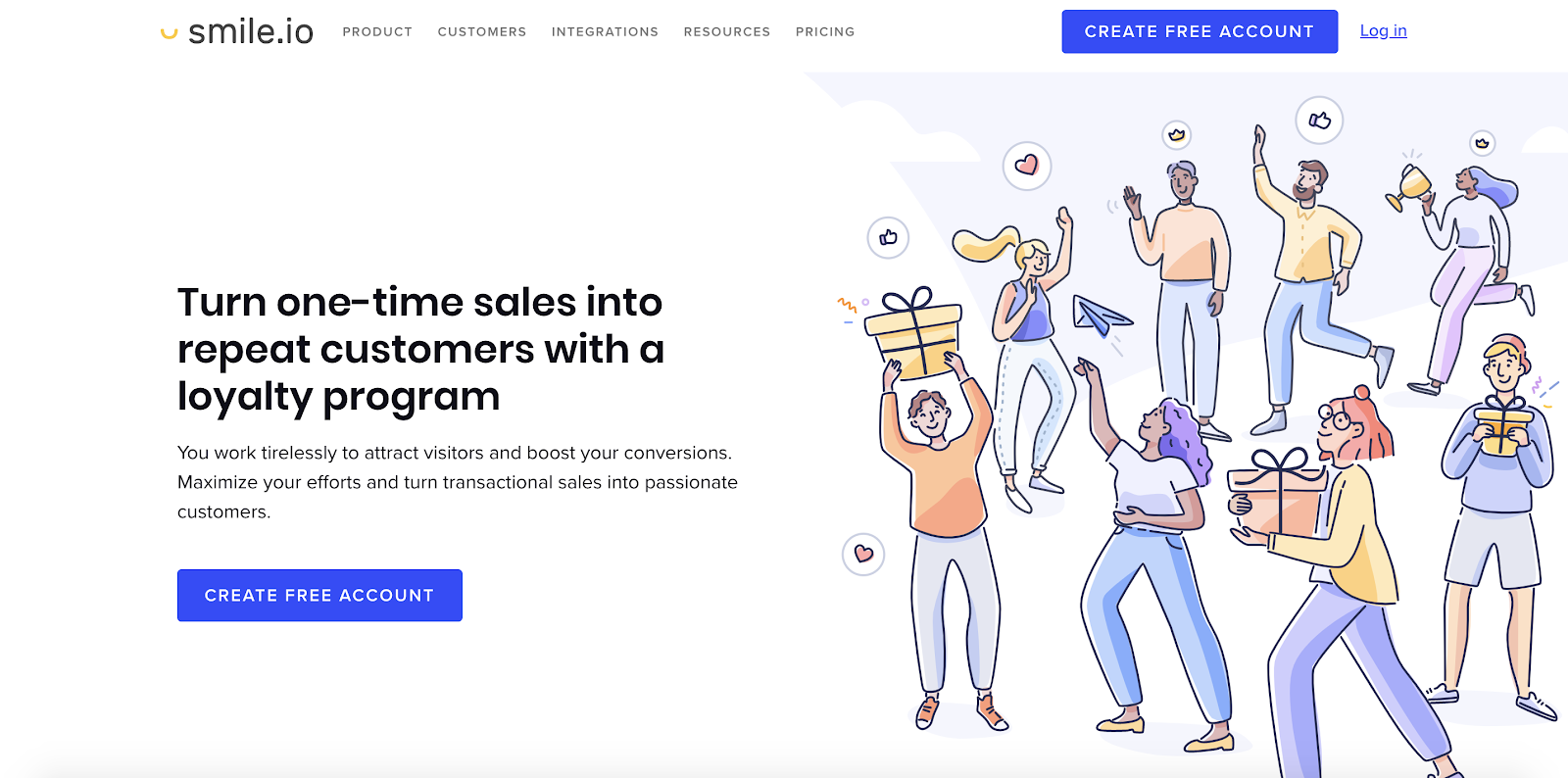 Price: Free plan available with upgrades starting at $50/month
Smile.io provides incentives to your customers and rewards them for their loyalty. This Shopify app provides a platform for customers to share your products and write reviews about them, amongst other actions. Through Smile.io, you can also create a VIP for your top customers and provide them with discounts, coupons, perks, etc.
Yotpo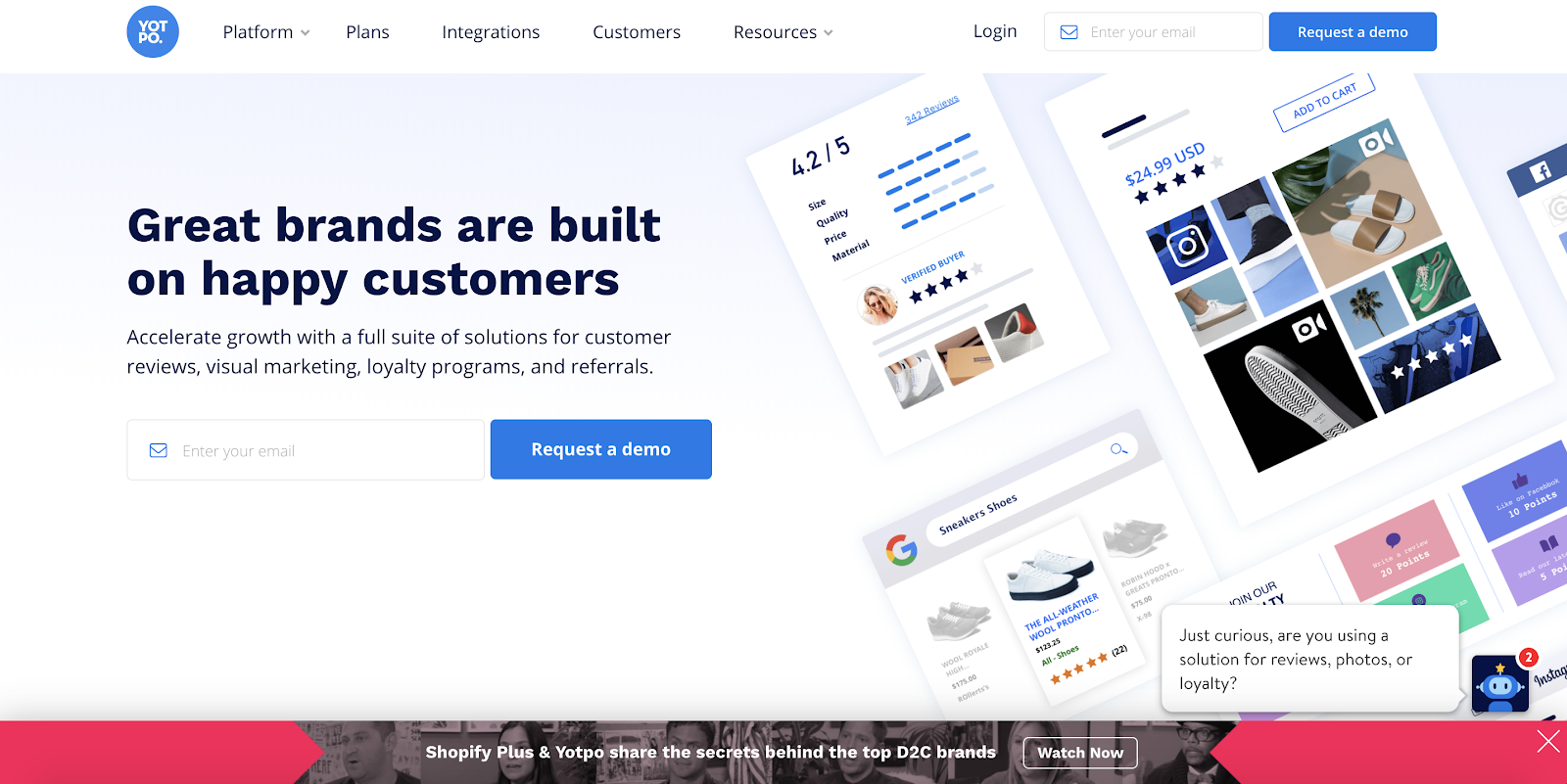 Price: Free plan available with upgrades starting at $29/month
Yotpo is a commerce marketing cloud that helps brands of all sizes collect and showcase reviews, photos, and Q&A throughout the buyer journey to build buyer trust, drive traffic, and increase conversion. Apart from letting customers leave reviews for your products and enhancing social proof, it also allows users to share their reviews on other platforms. Yotpo can be integrated with many other Shopify apps, ensuring that reviews can even be added to other areas, including Facebook messages and abandoned cart emails.
Best Shopify apps for customer support and alerts
Gorgias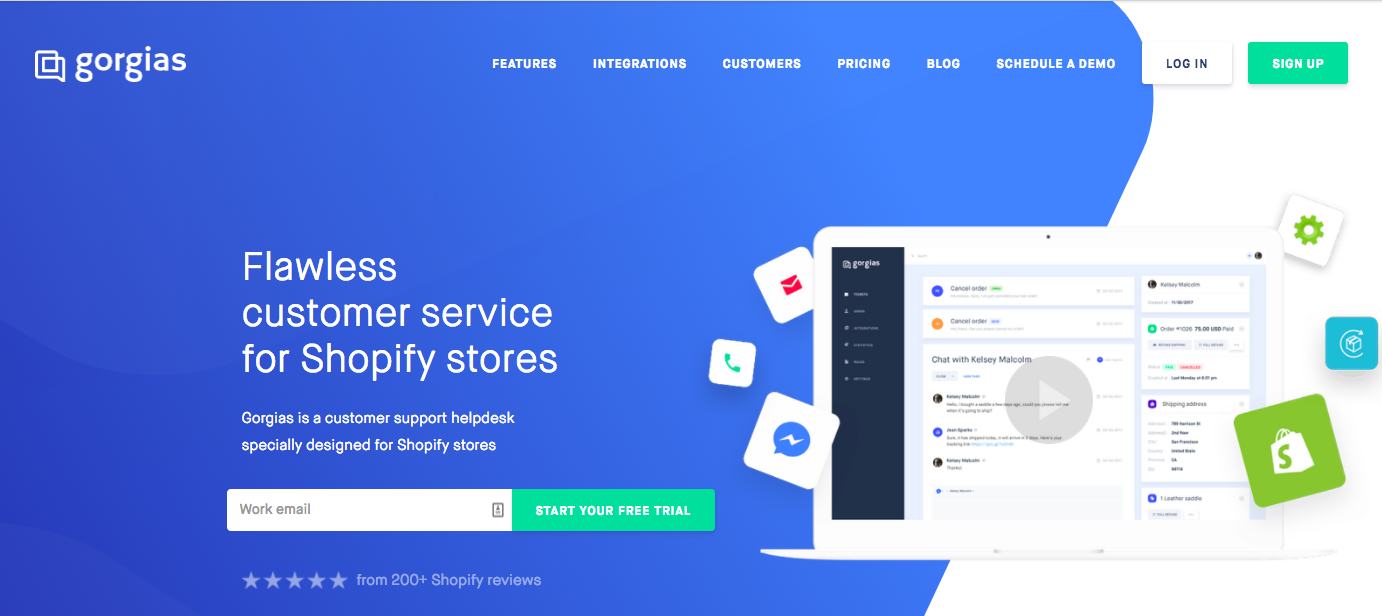 Price: 14-day free trial available with prices starting from $19/month
Gorgias is a helpdesk (help center or customer support) for ecommerce stores that allows your customer service team to manage all of your support, customer service in one place. Shopify stores use Gorgias to reduce ticket first response time and increase the efficiency of their customer support teams.
Using Gorgias gives your customer support team a true all-in-one helpdesk experience across email, live chat, phone, Facebook, Instagram, contact us page in one unified view to streamline your support tickets, saving you time and money.
Back In Stock
Price: 30-day free trial, with prices starting at $19/month
The Back in Stock app ensures you do not lose any sales when you run out of inventory. Not only is this Shopify app easy to set up and automated, but it also offers additional features that appeal to customers. Automated email alerts notify customers when an awaited product is restocked. Back In Stock can also be integrated with various apps, including MailChimp, ConstantContact, and CampaignMonitor.
Best Shopify apps for shipping and inventory management
Printful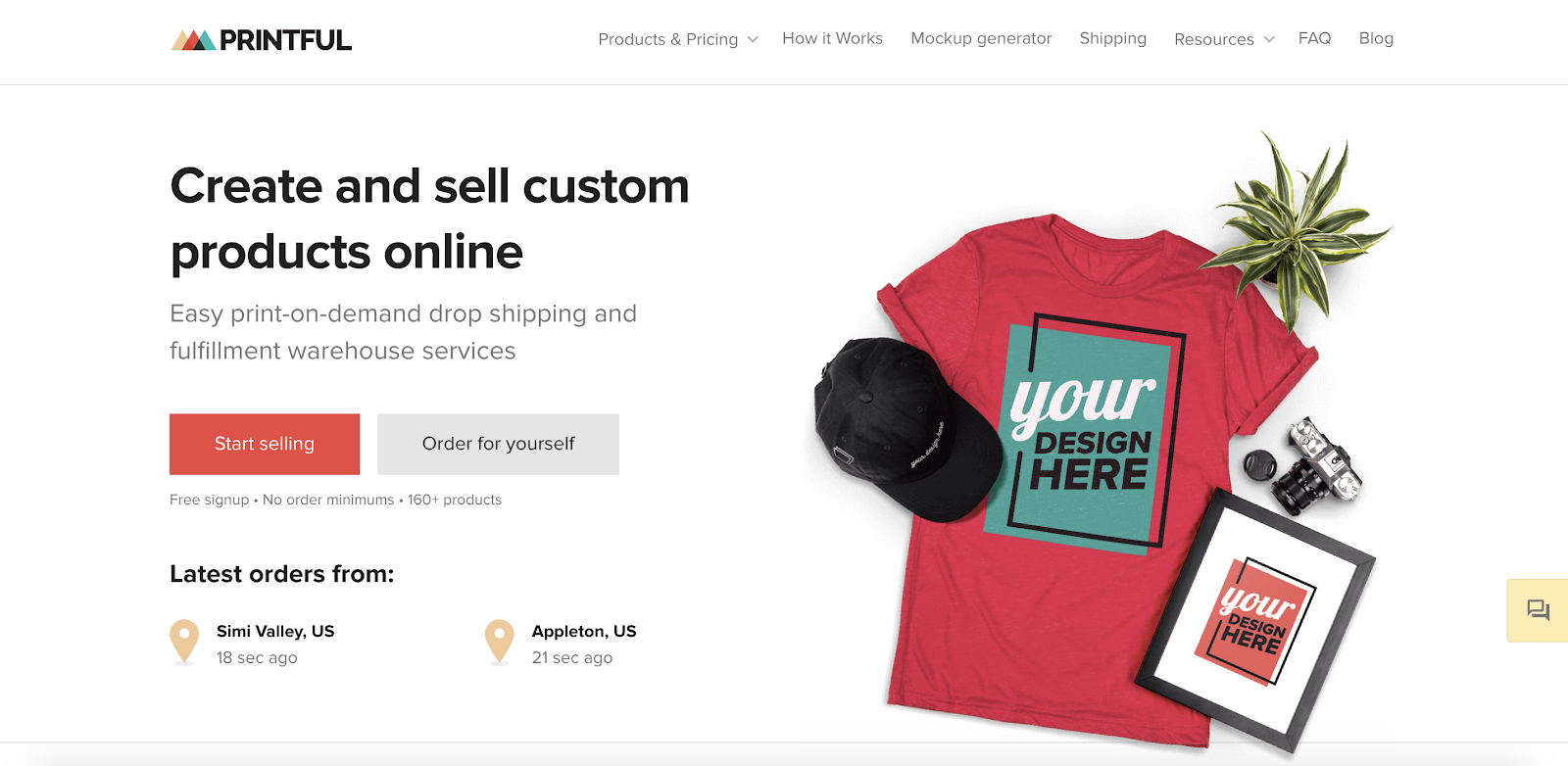 Price: Free to install
Use the Printful app for Shopify to create custom designed products for your store and drop ship them all over the world with no order minimums or inventory. This print-on-demand Shopify integration also has a product personalization tool that lets shoppers create one-of-a-kind designs right on your storefront.
With Printful's print on demand model, if someone places an order for a custom item from your store, the order will be designed, printed, and shipped to your customer, allowing you to focus on other areas of your business.
ShipStation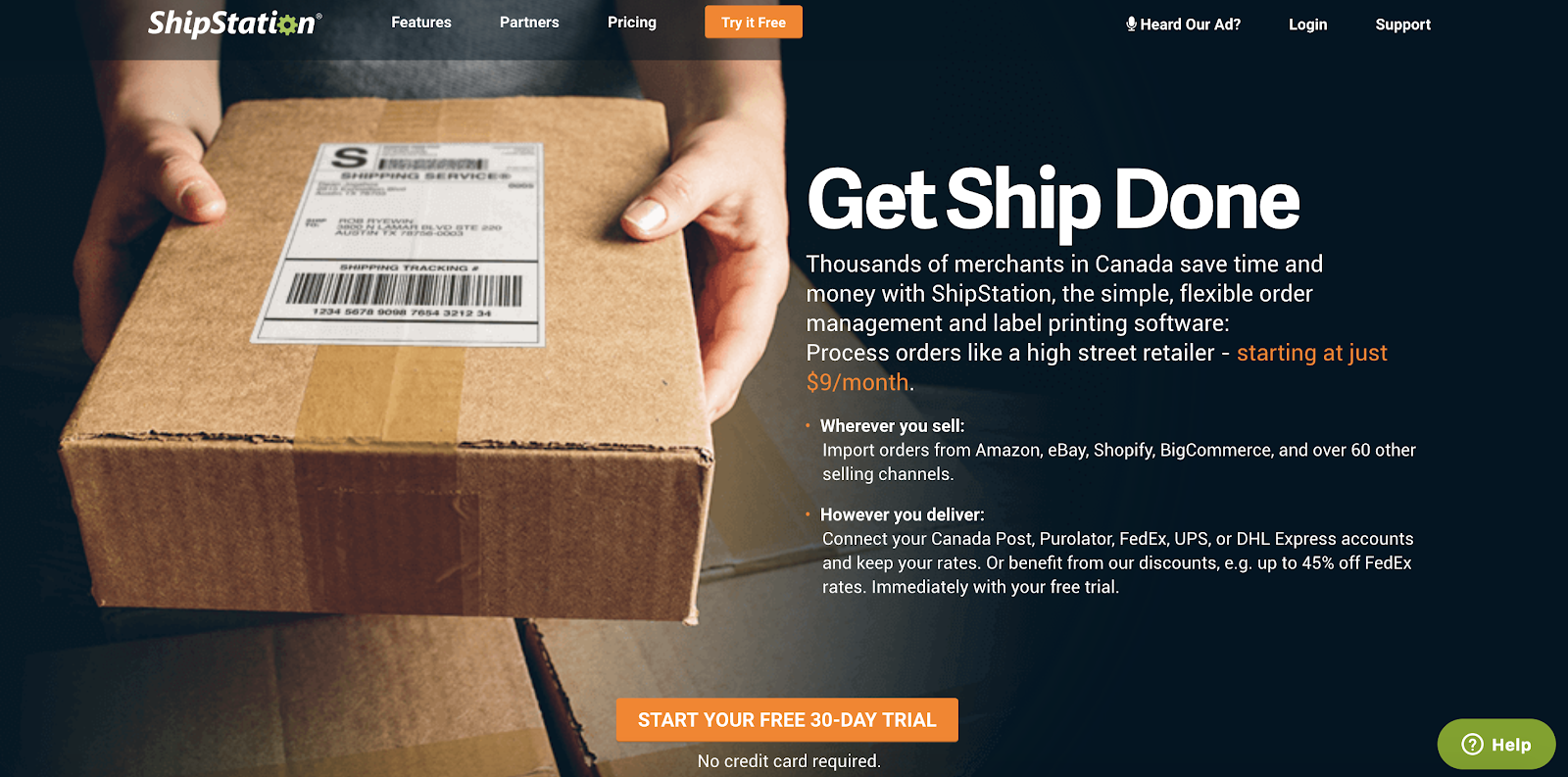 Price: 30-day free trial with prices starting at $9/month
The entire process of shipping, especially when it's accompanied by order-tracking and labeling is a long and tedious process, hence requiring a topnotch Shopify app. ShipStation makes it easier by providing a dashboard that manages the shipping process for you. It is also integrated with various carriers to provide you with the best shipping rates.
ShipBob
Price: Free trial available, prices vary
Streamline your Shopify order fulfillment with ShipBob. ShipBob helps Shopify merchants fulfill orders as quickly and cost-effectively as possible to meet customer expectations every day. Shopify seamlessly integrates with ShipBob's software to automate fulfillment and inventory management, letting you focus on growing your business — not worrying about fulfillment. They provide same-, next-, and 2-day shipping for ecommerce companies of all sizes.
TradeGecko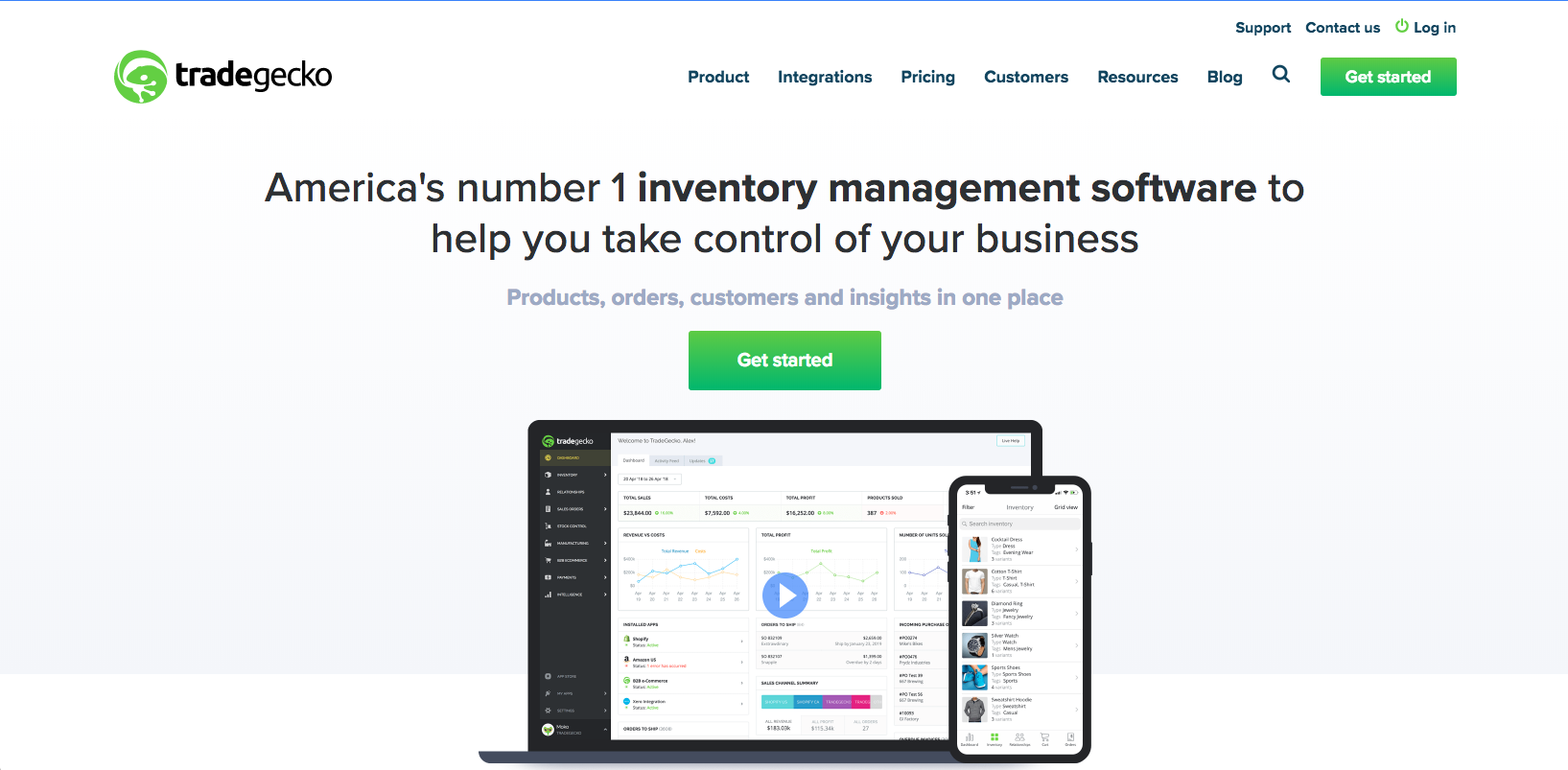 Price: 30-day free trial, with prices starting at $99.99/month
TradeGecko is a popular inventory management platform that helps you manage your orders and control inventory as your business grows. It allows you to manage both wholesale and retail channels, and its flexibility also extends to various customization options that give you the ability to customize your branding and your price lists. Due to its popularity, it can also be integrated with multiple other platforms, including Amazon, Quickbook, and Xero.
Best Shopify apps for payment and billing

ReCharge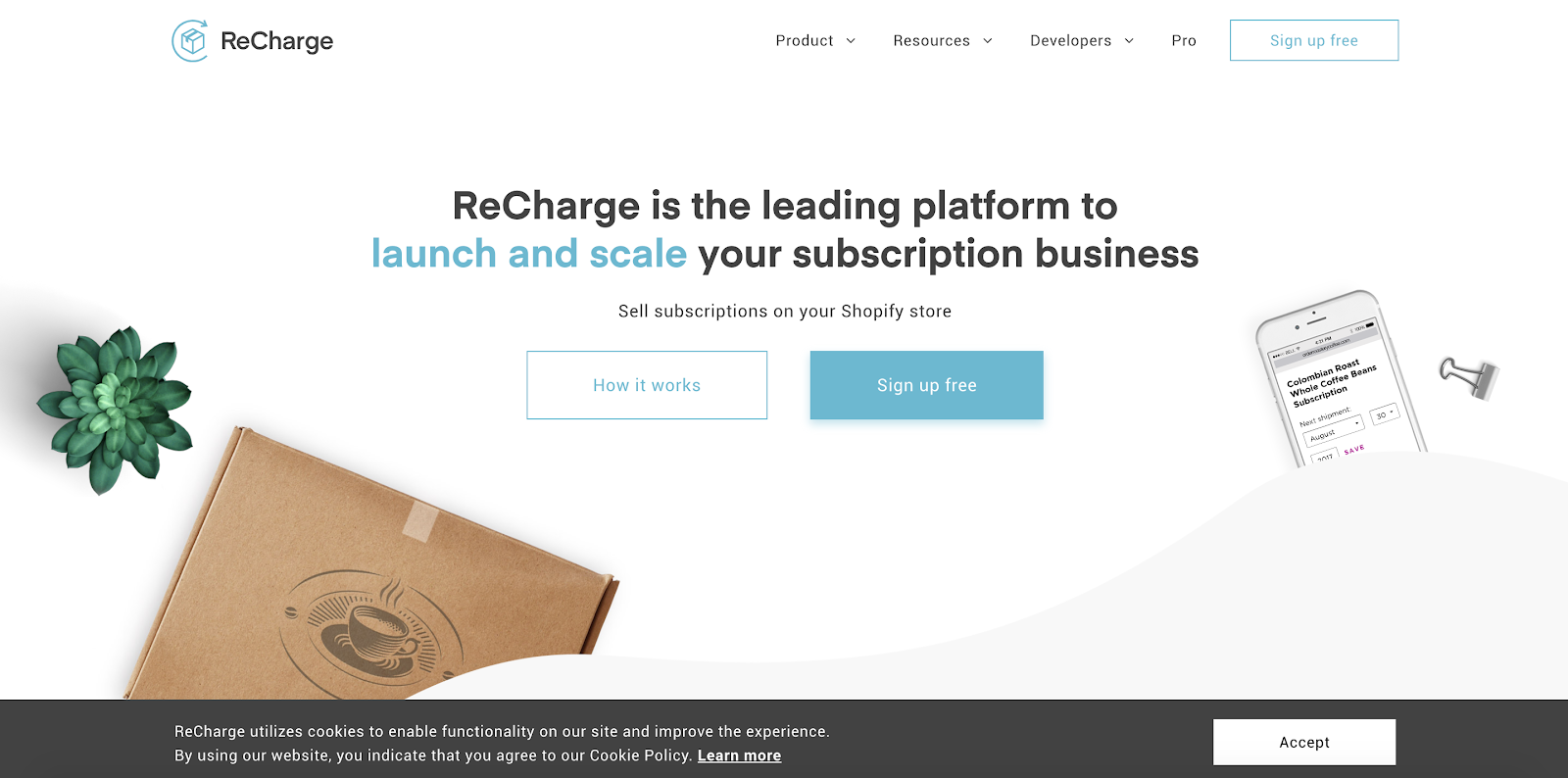 Price: 60-day free trial, with rates starting at $39.99/month
ReCharge offers a variety of features to subscribers for recurring billing. For instance, you can decide when you want to bulk your customers, and your customers can manage their subscriptions from your website. Moreover, it also allows significant credit card integrations, bulk imports, and multiple delivery options, amongst a multitude of features.
Bold Subscriptions
Price: 60-day free trial, with rates starting at $29.99/month
The Bold Subscriptions app is an easy way to add a beautiful, powerful subscription program to your Shopify store. They are the only Shopify app that allows subscriptions on individual products, a mixed cart (one-time and recurring) or an entire cart. The app also integrates with apps like Shoelace, Refersion, Klaviyo, and more.
These Shopify apps should help you start seeing results in no time. And if you have suggestions of your own, please let us know in the comments below!