5 Memorial Day Marketing And Campaign Ideas (+Do's & Don'ts)
Published on May 16, 2023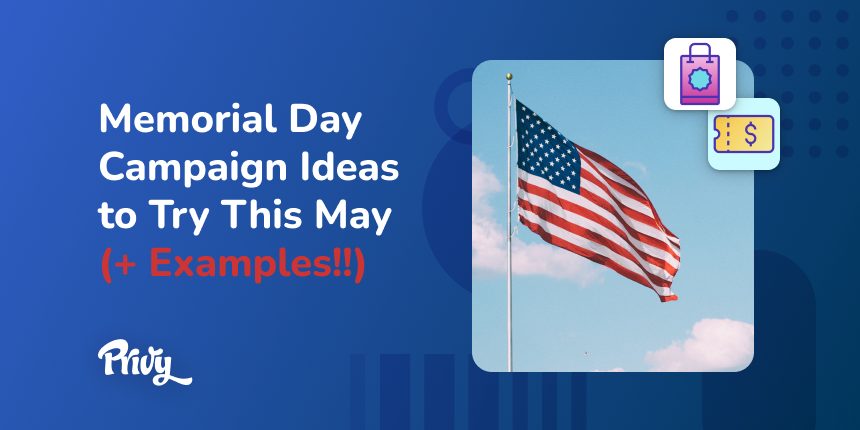 *This post was originally published May 5, 2022.
Springtime is here, and with it comes tons of marketing opportunities for ecommerce stores. But why is Spring such a hot time for online sales?
People are looking to update their look and wardrobes for the warm weather.
People are in the market for new landscaping, garden, and outdoor appliances.
People are taking time off for vacation, which means more time for online shopping and getting that 'thing' they had in their cart all Winter.
It's the start of moving season, which means out with the old and in with the new.
One of the major ecommerce holidays every Spring is Memorial Day. You see ads for it everywhere. On television, social media, and even billboards. In fact, consumers will spend more than $36 billion over Memorial Day weekend when you factor in online and in-person sales.
And while you'll want to take advantage of this Spring sales opportunity, it's important to remain respectful of what Memorial Day stands for. Which is why in this article, we'll not only provide you with Memorial Day campaign ideas, but the do's and don'ts when it comes to marketing around this holiday. Let's get started!
Get our best content on ecommerce marketing in your inbox 2 times a week
1. Use patriotic colors in your popups and emails
The American flag is synonymous with Memorial Day, so it's important to show your pride and work its colors into your website popups and marketing emails. This way, your visitors know immediately that this is a holiday promotion and it'll draw their attention. Below is an example of a Memorial Day email template using themed colors: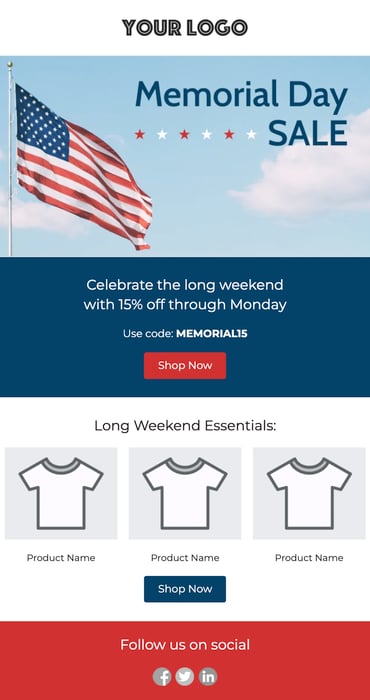 If you want to go the extra mile, you can find ways to work in the stars and stripes of the American flag into your design. Another good thing about building an email marketing template like this is that it can be used on other patriotic holidays such as Fourth of July, Flag Day, Veteran's Day, and Election Day.
2. Build a holiday-themed landing page
With Memorial Day being such a prominent ecommerce holiday, some brands may find that it's worth devoting its own landing page to. It's not uncommon to see this in the furniture, appliances, and home decor spaces. Popular mattress brand American Mattress updates its Memorial Day landing page every year with their holiday promotion and the products that will be discounted.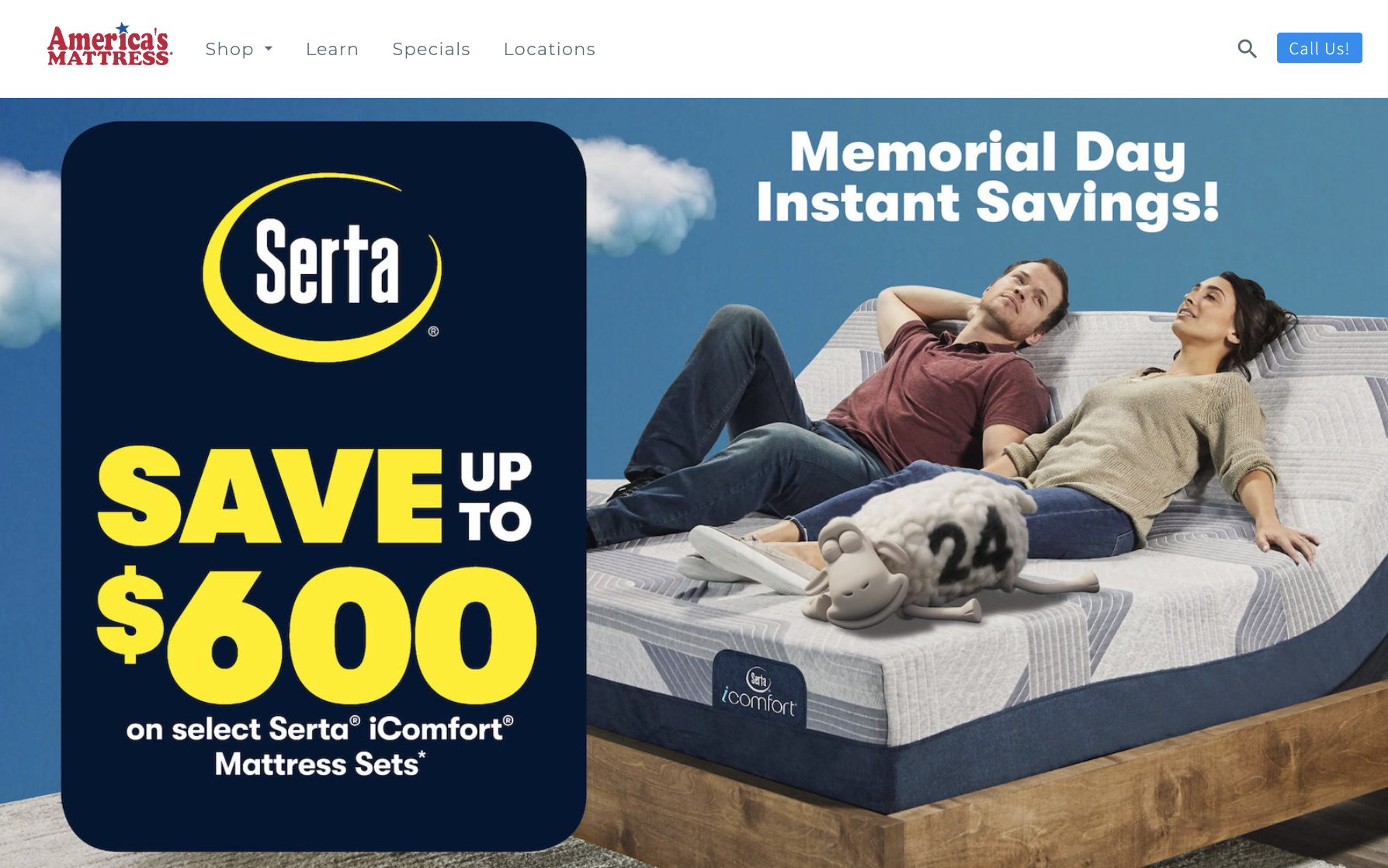 What works in the example above is simplicity. Within seconds, someone knows exactly which type of promotion this is and what offer to expect. If your store is on Shopify, building a separate landing page doesn't need to be time consuming. All you'll need to do is:
Have a Memorial Day-themed image displaying your offer.
Have the items that will be discounted.
Communicate how long the offer will run.
Communicate any terms and conditions of the holiday offer.
It's estimated that interior and home-shopping websites receive up to a 130% increase in transactions over Memorial Day weekend. If you sell products in this space, taking the time to devote a landing page to this holiday could provide you a hefty sales boost during the Spring.
3. Come up with a BOGO offer
Lots of people are searching for deals over Memorial Day weekend, even if that means spending more to get more. So it's not a bad idea to launch that BOGO (buy one, get one) offer you've been saving.
There are a few ways you can go about marketing your BOGO sale in order to get the most out of it. One way is to advertise on your site that there is a Memorial Day BOGO sale active. A common way to do this is through an announcement bar at the top of your website. If you choose this option, just be sure to specify if it's a sitewide sale or just for specific items.
Alternatively, you can trigger an upsell popup to show if someone has a specific item already in their cart. The example below shows what this popup could look like if you're trying to upsell cutting boards for Memorial Day.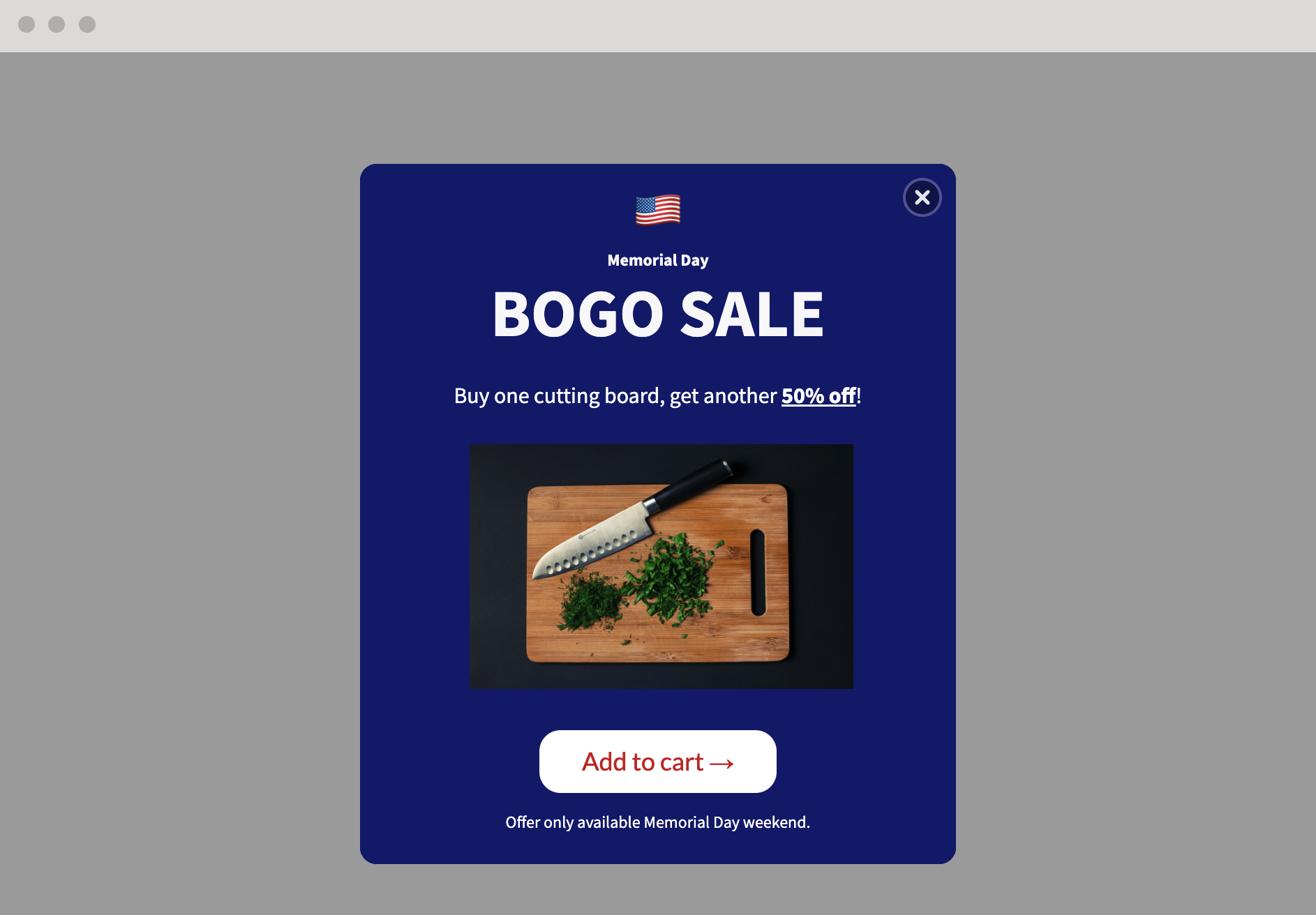 A whopping 66% of consumers said that BOGO sales are their favorite promotions. With so many people in 'buying mode' for Memorial Day, it's worth considering a BOGO sale for your online store.
4. Promote for warm weather and the vacation season
Memorial Day is a notorious traveling holiday due to the warm weather and the end of school nearing. In fact, an estimated 37 million people are expected to travel for Memorial Day this year. But even for people who aren't traveling, expect them to either participate in outdoor activities all weekend long or unwind for staycation.
The example below shows a mobile popup designed in Privy for someone looking to upgrade their grill just in time for the holiday weekend.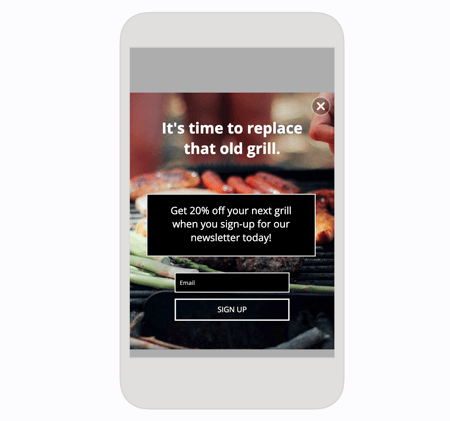 Memorial Day sales aren't just reserved for furniture, appliances, home decor, and outdoor items. By marketing around the warm weather and general 'vacation mood' that people are in, you can get visitors excited about buying from your online or brick-and-mortar store. Some ideas for other industries include:
Apparel: Promote your Summer sale items for people looking to upgrade their wardrobes for the warm weather.
Cosmetics: Promote your new Spring/Summer palettes. Different colors for the changing seasons.
Spa/Skincare: Promote your spa packages or skincare products for people looking to relax for the holiday weekend.
With a bit of creativity and an enticing offer, Memorial Day presents a marketing and sales opportunity for businesses in every industry.
5. Donate a portion of Memorial Day sales to charity
Given the meaning of Memorial Day and honoring fallen service members, this can be a great opportunity to show the personal side of your brand. What better way to do this than by donating a portion of your holiday sales to a charitable organization.
If you're considering this option, Charity Navigator put together a comprehensive list of highly-rated charities providing mental health and supportive services, financial assistance, food, utilities, and medical expenses for military members and their families.
And don't shy away from promoting it either! Mention it on your site and social media to build momentum and earn the most donations for your chosen charity.
Do's and don'ts of Memorial Day marketing
Now that you have some ideas for promoting your store during Memorial Day, it's time to look at some of the do's and don'ts when it comes to your brand messaging and marketing for the holiday.
Do: Post a thoughtful message on social media
Even if you're not partaking in idea #5 in this article, it's never a bad idea to post a thoughtful message and image about Memorial Day on your social media. It may even resonate with some of your followers who are more personally invested in the holiday.
Don't: Get overly promotional
While Memorial Day is a major ecommerce holiday and many consumers are expected to shop online, you should still avoid overwhelming your site visitors with promotional campaigns. Taking a few of the ideas we presented in this article and applying them is fine, but running too many can come off as aggressive.
Do: Share helpful resources around Memorial Day
Memorial Day may be personal to you if a friend or family member served, or you may just be drawn to the holiday. Feel free to share your message, write a blog, post a video, or provide any other helpful resource for your visitors during the weekend.
Don't: Say "Happy Memorial Day" in your popups and emails
Memorial Day is one of the few holidays where you should avoid putting "happy" in front of it. The holiday was originally created as a day of remembrance and mourning, and while it can be easy to default to saying "Happy Memorial Day", it can still come off as insensitive – even if you have the best of intentions.
Wrapping up
Memorial Day has always been a big sales holiday for online stores. School is ending, warm weather is nearing, people are moving or going on vacation, the general mood is changing. Now is a great time to think about how you'll market your ecommerce brand around the holiday. The ideas in this article should help inspire your patriotic sales campaign while still remaining respectful of Memorial Day's meaning.
Following Memorial Day is the month of June, which features Pride Month, the First Day of Summer, and Father's Day – along with more niche holidays such as National Eyewear Day and National Doughnut Day.
More people will be out in the sun and away from their computers, but June is still packed with ecommerce themes you can run marketing and sales campaigns around!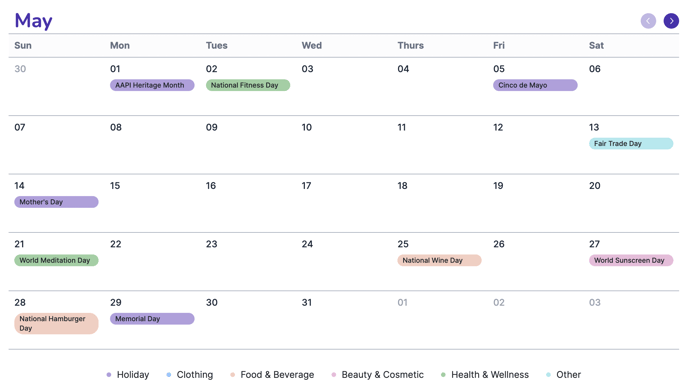 Still looking for more inspiration? Check out The Privy Swipe File: Memorial Day Edition (Emails, Texts, And Offers To Steal). With 15+ real-life examples of Memorial Day campaigns, you'll have everything you need to create a successful campaign.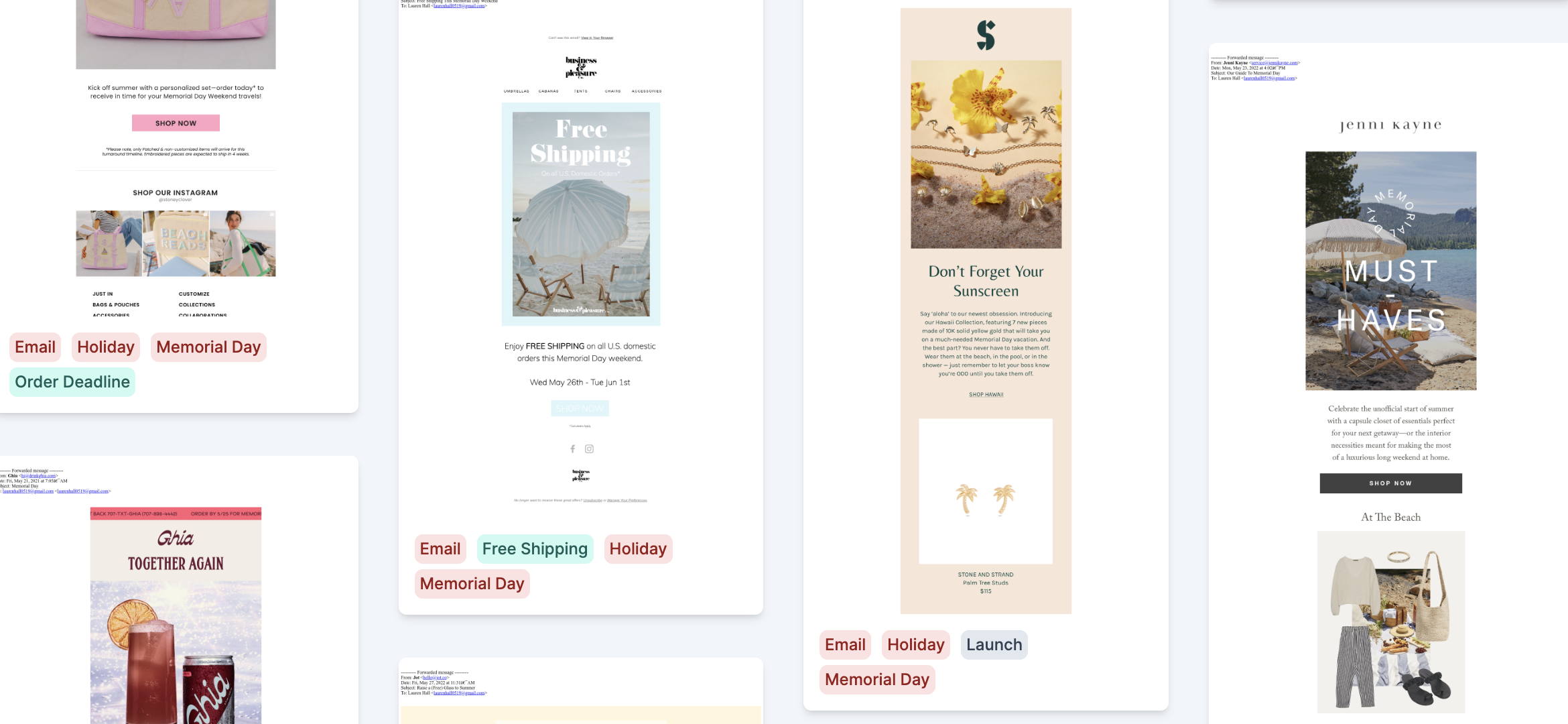 Subscribe for Updates
Get our best content on ecommerce marketing in your inbox 2 times a week.
Subscribe for Updates
Get our best content on ecommerce marketing in your inbox 2 times a week.