Introducing 2 New Smart Segments For Current And Potential Customers
Published on Apr 20, 2022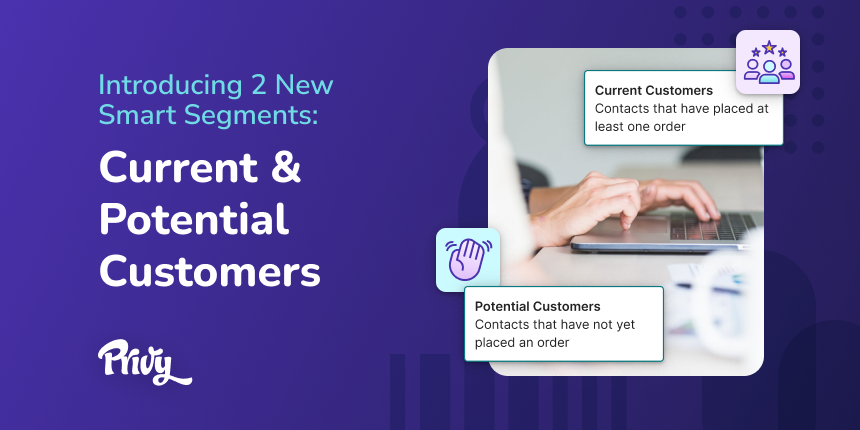 Personalization is key for successful email marketing.
And segmentation is your top tool to help you deliver those personalized experiences.
But getting started with segmentation can feel daunting.
You might be asking yourself questions like…
How should I segment my list?
How do I actually create these segments for my emails?
That's why we recently introduced Smart Segments in Privy.
Smart Segments are pre-built segments that live directly within your Privy account, and are the easiest way to add segmentation to your email marketing strategy.
And today, we're launching 2 new Smart Segments to help you target your contacts based on their order history.
The first is a Smart Segment for Current Customers.
This Smart Segment helps you turn your customers into brand loyalists that come back to your store again and again.
And the second is a Smart Segment for Potential Customers.
With this Smart Segment, you can nurture your contacts into customers with targeted emails that inspire their first purchase with your store.
Get our best content on ecommerce marketing in your inbox 2 times a week
How these Smart Segments work
You've heard about the buyer's journey.
And you know that contacts who've shopped with you before are at a different stage of their journey than contacts that haven't made a purchase yet.
So it makes sense that these different contacts will respond to your email marketing in different ways.
And the more relevant your message is to these contacts' relationship with your brand, the more likely they are to engage (and ultimately purchase).
Let's take my own inbox, for example.
I shop from Girlfriend Collective all the time.
And I receive a few emails per week from the sustainable athletic wear brand.
These emails range from new product releases, updates on the brand's environmental initiatives, back in stock emails, and the occasional promotional offer.
Take a look at this email I got from Girlfriend last week.

It hints at new styles hitting the site soon, which definitely piqued my interest.
The primary image is focused on a single product, but the email specifically says "styles."
So I'm curious about what other products are coming soon.
Plus, the email includes an overview of Girlfriend's garment recycling program.
As a current customer with the brand, this is a great reminder of how I can support the brand's mission outside of my purchases.
What isn't in this email, though, is a discount code or mention of a specific sale.
And yet I still clicked the 'Coming Soon' button and ended up buying something on the site.
(I'm refreshing the delivery status of my order as I write this).
That's because repeat customers are 9X more likely to convert than first-time buyers.
So since I'm a current customer with the brand, I'm more inclined to make additional purchases.
Girlfriend Collective knows that I have a purchase history with the brand, so they targeted this email to me (and other customers like me).
And I'm willing to bet that they drove additional sales from this email beyond my purchase.
Now don't get me wrong, there's definitely a time and place to offer incentives to your current customers.
Girlfriend Collective does send me the occasional discount code and rewards my purchases with credits I can use on future purchases.
But since these types of emails are mixed in with other emails like the one above, I'm much more excited when I do receive special incentives from the brand.
And that's what these new Smart Segments are all about – sending targeted content and offers based on your contacts' relationships with your brand.
The Smart Segment for Current Customers makes it super simple to get in front of your high intent contacts.
So you can share what's new, like this Girlfriend Collective example.
Or you can turn your current customers into brand loyalists with a special gift or discount as a token of appreciation for their business.
Another brand I follow is cereal brand Magic Spoon.
But after being on the brand's email list for a few weeks, I still hadn't made a purchase. Which meant that I was a potential customer for the brand.
So Magic Spoon sent me the email below.

The first thing that stood out to me was the email's subject line "20% off for your thoughts."
Including discounts directly in your subject line is a great way to drive email engagement.
So I opened the email and was surprised by what I saw.
I'm a big fan of Magic Spoon's typical email creative, so the fact that this email is plain text caught my attention.
Sending a brief survey to a potential customer like me was super clever.
Not only was I motivated to take the survey because of the discount code, Magic Spoon also benefits in more ways than one.
First, the brand drove sales through the discount code offer.
Plus, Magic Spoon can use the insights from the survey to improve their offerings.
So that they can convert potential customers into current customers even faster in the future.
It's a win-win. But without the use of segmentation, using an email marketing strategy like this would be tough to pull off.
With Privy's Smart Segment for Potential Customers, you can send emails crafted specifically for your contacts who haven't bought from you yet and offer them the perfect incentive to make that first purchase.
These are just a couple examples of how segmenting on current and potential customers can drive results for your business.
And the best part is that now you can target your current customers or your potential customers with just the click of a button in Privy.
Here's how to find these Smart Segments in your account.
Target these Smart Segments in your Privy account
Let's start with the Smart Segment for current customers.
Once you've crafted your newsletter in the email editor, you'll select your intended audience under settings.
You'll see Smart Segment listed as an option. Click the dropdown menu and select 'Current Customers.'
Click save and you'll be ready to send to your current customers!
The Smart Segment for current customers will automatically build a list of any contacts who've purchased from your store at least once.
And to send to your potential customers, simply select 'Potential Customers' in your Smart Segment dropdown.
This will create a list of any contacts who have yet to make a purchase from your store, so their orders = 0.
Unlock Smart Segments with Privy today
When you sign up for a plan with Privy, you'll unlock access to our Smart Segments and so much more.
From building your list and launching proven campaigns to sending money-making emails targeted to the right people at the right time, Privy's platform has everything you need to grow your online sales quickly.
Subscribe for Updates
Get our best content on ecommerce marketing in your inbox 2 times a week.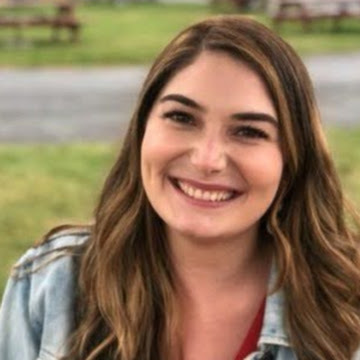 Written by Jess Iocca
Jess joins Privy after completing her MBA at Boston University, where she specialized in marketing and social impact. She loves introducing her family and friends to small businesses and emerging brands, and is thrilled to put that passion to work at Privy. Outside of work, you can find Jess organizing her virtual book club and exploring new restaurants. Jess lives in Boston with her husband and their cat, Phoebe.
Subscribe for Updates
Get our best content on ecommerce marketing in your inbox 2 times a week.