Introducing Privy's Smart Segment For Engaged Contacts
Published on Mar 14, 2022
We often talk about the importance of email segmentation for optimizing your campaigns.
But when you're running an online business, there are a ton of things to stay on top of.
So we want to make it easier than ever to reap the benefits of segmentation. Without added effort on your part.
Today, we're pumped to introduce Smart Segments in Privy, starting with a pre-built engaged contacts segment.
With Smart Segments, you can take your email marketing to the next level without spending a bunch of time building segments.
The Engaged Contacts Smart Segment automatically builds a list of your contacts who've opened or clicked one of your emails in the past 90 days.
This Smart Segment lives within your Privy account so that you can send targeted emails to your engaged contacts with the click of a button.
Get our best content on ecommerce marketing in your inbox 2 times a week
Here's how it works
As you're preparing your next newsletter with Privy, select the engaged contacts segment under settings.
Click save and you'll be ready to send to your engaged contacts.
And that's it.
No manual effort is needed to build this segment – Privy does the work for you.
Why email your engaged contacts?
Personalization is key for converting contacts into customers.
While there's definitely a time and place for emailing your entire list, keep in mind that your contacts have different relationships with your brand.
A contact who consistently opens and clicks your emails poses a much different value to your business than a contact who rarely engages.
So it benefits you to send targeted emails to contacts that have a history of engaging with your brand.
Here's why…
Boost revenue with relevant messages to high intent contacts
Engaged contacts are more likely to buy from your store.
When someone opens and clicks your emails, they're actually indicating that they're interested in what your brand has to offer.
So when you do something like send a promotion to your engaged contacts, you can expect them to open your email.
Your engaged contacts are bound to be excited about your offers and promotions.
Because they've shown you that they're interested by engaging with your previous emails.
And with the right message, they'll be inclined to take action and make a purchase.
In fact, segmented campaigns have been shown to lead to a 760% increase in revenue.
Marketing is all about sending the right message at the right time to the right people.
So when you use tools like segmentation to help you do that, it's no surprise that you can yield some pretty impressive results.
Improve email deliverability by driving high open and click rates
The Engaged Contacts segment not only builds your list of contacts that fit the definition of an engaged contact for you, it also automatically filters out contacts who don't meet those criteria.
Which means that your unengaged contacts, who historically bring down your open and click through rates, are excluded from the segment.
So by nature, your Engaged Contacts segment will be smaller than your list of all contacts.
However, by focusing on this specific audience, you can actually expect your emails sent to your engaged contacts to outperform your typical newsletters when it comes to email engagement.
So let's say you send an email to all of your contacts. If 8 out of 20 contacts open your email, that's a 40% open rate.
But if 8 out of 10 contacts open your email sent to only your Engaged Contacts segment, that's an insanely high open rate of 80%.
These are just hypotheticals, but the point is that emails sent to your existing Engaged Contacts will often yield stronger engagement rates.
Which makes a lot of sense. Your content is already interesting to your engaged contacts – that's how they ended up in this segment in the first place.
And the added benefit is that inbox service providers like Gmail love to see strong open and click through rates that signal that your brand can be trusted not to spam your contacts.
So over time, sending emails specifically to your engaged contacts segment will improve your sender reputation and help keep your emails out of the spam folder for the long haul.
Send the right amount of emails to contacts based on how they interact with your brand
Shoppers expect personalized experiences and that expectation extends to their inboxes.
Some may love to hear from your brand every week, while others prefer the occasional email.
By sending every email to all contacts, you run the risk of potentially scaring off the more email-averse contacts on your list.
But send too few emails and you might miss out on opportunities to drive sales from your more eager contacts. Or worse, they'll forget about your brand entirely.
Instead of trying to find the perfect email frequency to satisfy every contact on your list, it's okay to send some emails to smaller, more targeted audiences.
It's actually the better move for your business and more aligned with your different contacts' preferences.
The Engaged Contacts segment helps you easily send more frequent emails to your contacts who've demonstrated that they want to hear from you.
So don't be shy about showing your Engaged Contacts segment a little extra love.
Maybe you want to show your appreciation by sending them an exclusive offer like 10% off their next purchase.
Or maybe you want to give them the first look at your latest product release.
It doesn't have to be complicated.
Just think about the things that make your brand special and use them as a way to connect with your contacts that want to hear from you the most.
More smart segments coming soon
Knowing who your engaged contacts are is a huge win for offering more personalized experiences over email.
And the Engaged Contacts Smart Segment is available to use today within your Privy account.
But that's not all.
There are tons of ways you can slice and dice your contact list to create different segments.
So we're taking some of the most commonly used ecommerce segments and creating them for you.
The Engaged Contacts Smart Segment is the first of a series of Smart Segments Privy will be releasing soon.
You'll be able to continue to integrate segmentation into your email marketing strategy with prebuilt segments that take the heavy lifting off your plate.
Stay tuned to find out which Smart Segment we release next.
Subscribe for Updates
Get our best content on ecommerce marketing in your inbox 2 times a week.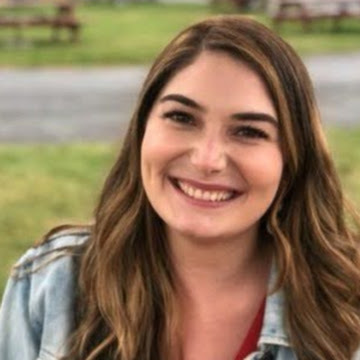 Written by Jess Iocca
Jess joins Privy after completing her MBA at Boston University, where she specialized in marketing and social impact. She loves introducing her family and friends to small businesses and emerging brands, and is thrilled to put that passion to work at Privy. Outside of work, you can find Jess organizing her virtual book club and exploring new restaurants. Jess lives in Boston with her husband and their cat, Phoebe.
Subscribe for Updates
Get our best content on ecommerce marketing in your inbox 2 times a week.