Implicit Data: 7 Ways to Customize the Online Shopping Experience
Published on Aug 24, 2018
Written by Lauren Shepherd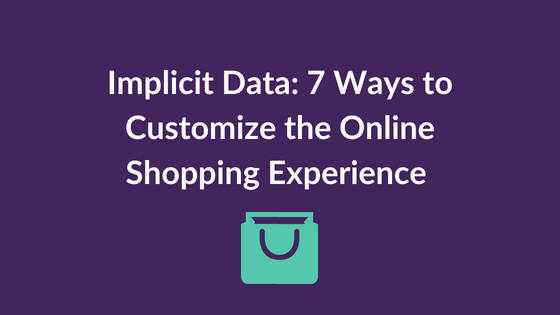 We recently discussed how important it is to get to know your customers by
capturing data
. Every customer is unique and brings a different set of likes, interests, and personality to the table. And the more you know about your customers, the more you're able to segment your onsite and offsite communications to them, making your marketing that much more targeted, relevant, and effective.
But we get it—sometimes it can feel like a lot to ask of your customers.
By collecting implicit data, you're able to learn more about your shoppers without even having to ask. Unlike
explicit data
, we're able to detect this data in the background,

i

nstead of asking customers to fill out certain information

.

What is implicit data?

Implicit data is information that is not clearly stated, but can be inferred based on information that has been clearly stated. Implicit data is often considered the opposite of explicit data.

Say, for instance, your co-worker says, "Fido hurt his paw playing fetch yesterday. I need to take him to the vet this afternoon." The explicit data given is that Fido was hurt and is going to the vet. The implicit data is that Fido is a dog.

How is implicit data collected?
There are a few different ways to collect implicit data. One way is through your shoppers'
browser settings or IP address. This is helpful for factors like preferred language or their location. This is particularly helpful if you sell internationally or if you're located in a country like Canada which has more than one official language.
Another way to collect data is through
internet cookies
. This includes information around engagement like how many times a visitor has been to your site, number of page views, or even which campaigns they've already seen or signed up for. This type of data allows you to then segment different campaigns that coincide with various levels of engagement.
Hidden fields are also an effective way to collect implicit data. These are form fields that you choose to add that aren't visible to the user. Once the fields are added, the information is simply collected in the background.
The last critical example of implicit data is the coupon code. If you know exactly which campaigns or which coupon codes a customer has signed up for, that will help you target them with different types of offers or communication. For example, if a segment of users has already taken advantage free shipping, perhaps you want to offer them a 10% off coupon instead.
7 examples of customization using implicit data
Primary language or location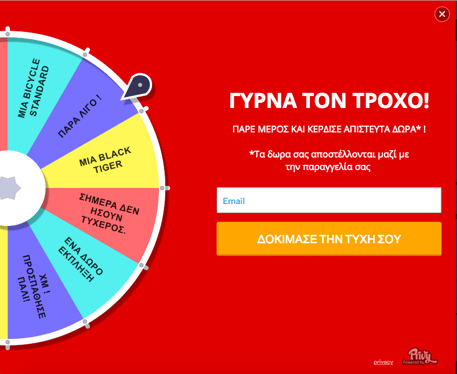 One way to collect implicit data is through your website visitors' browser settings or IP address, which can be used to detect their primary language or location. You can then use that data to create a more custom experience by segmenting and targeting users in different countries with different onsite or email offers, or send different emails in different languages. As you can see in the

example above, this customer used an onsite display targeted at customers who were visiting their site from Greece or have Greek as their preferred language in their browser settings.
Current URL
Create more targeted campaigns using visitors' Current URL. Using this URL, you're able to trigger relevant displays to appear on high value pages and incentivize the visitor to take action. In this example, this merchant was able to encourage an upsell using a one-click add to cart call to action. You could employ a similar offer on your cart page, or even a specific category or product page.
New visitors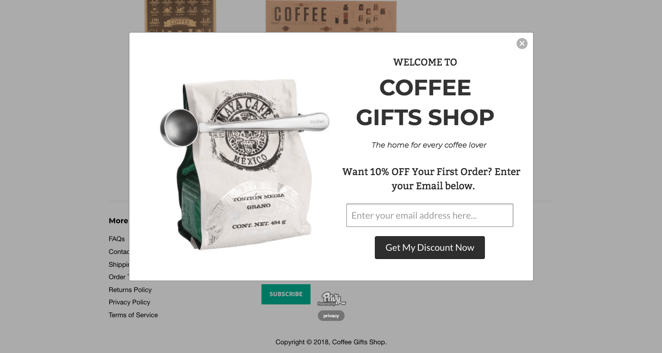 First impressions are important. Offer first time visitors (or visitors whose email you have yet to capture) a special incentive to provide that information. Trigger a welcome campaign based on number of visits or whether or not shoppers have signed up for another campaign.
Returning visitors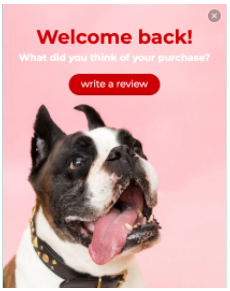 In order to ensure a seamless customer experience, avoid asking folks who have already given you their email address for that same information again. These customers are already in your marketing funnel and you want to continue to keep them engaged. I

n this example, instead of asking for email this Privy customer utilized a different call to action without using a form.
Page views or orders
If your shopper is a frequent visitor or a loyal customer, ask for a social media follow. By gaining that social media follow, you're able to provide a constant reminder of your brand and your products, encouraging loyalty within your customer base.
Last seen onsite
If it's been a while since a particular visitor has been on your site or since they've made a purchase, email winback campaigns can be very effective. Your email communications to this segment of customers can be as simple as 'hey, where do you go?' like the example above. Entice those customers to come back by highlighting new and exciting things going on on your site, or by offering a discount or other form of incentive. This will help activate an otherwise dormant segment of your shoppers.
Initial referring URL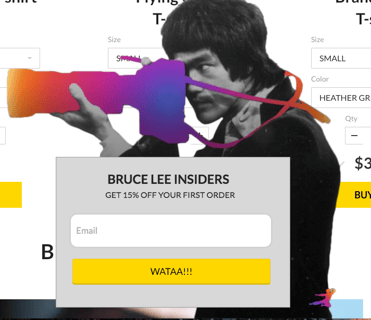 Last but definitely not least, we have an example of a merchant using the initial referring URL to target visitors based on where they came from. In this example, the visitor came from Instagram. You can see that the colors of Instagram are incorporated into the display, giving a sense of continuity between the customer's offsite and onsite experience.
Subscribe for Updates
Get our best content on ecommerce marketing in your inbox 2 times a week.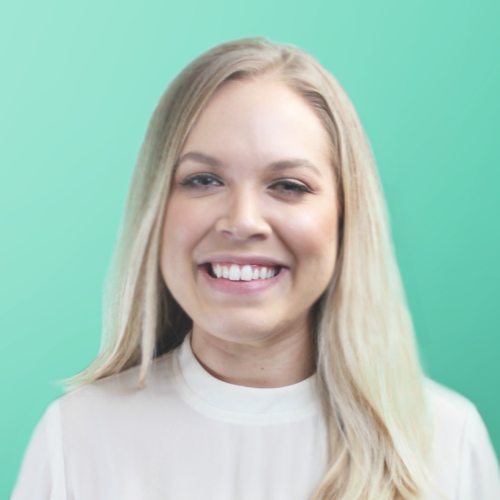 Written by Lauren Shepherd
Lauren is our Senior Marketing Manager. Coming all the way from Minnesota, she's earned her spot on the east coast by working for companies like Brainshark and Teikametrics to create content and lead generation strategies that increase website traffic and build brand awareness. Lauren's passion for small businesses and content creation is what brought her to Privy, but her enthusiasm and love of good beer and all things Justin Timberlake are what make her the perfect fit for our team.
Subscribe for Updates
Get our best content on ecommerce marketing in your inbox 2 times a week.