How to Customize the Path to Purchase Using Explicit Data
Published on Aug 16, 2018
Written by Lauren Shepherd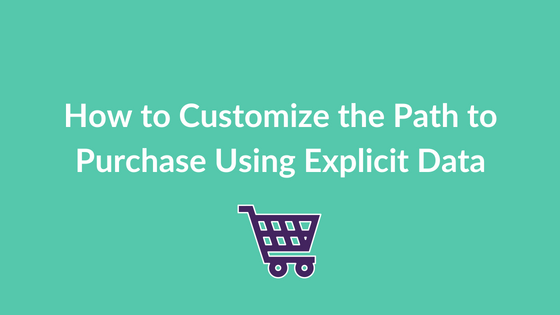 Ecommerce is booming, and the online marketplace has never been more competitive. So how do you differentiate yourself and convince a customer that they should purchase your product?
The most effective ecommerce businesses are capturing and using meaningful data about their shoppers. In order to make your brand stand out, you want to make your messaging as relevant and targeted as possible to customize that path to purchase for your customers.
The truth is that the more you know your customers, the more effectively you're able to market to them. Data allows merchants to extend more meaningful offers that will increase the likelihood of that customer to purchase. Once you've captured critical data about your shoppers, you're able to then segment your onsite and emails campaigns to different segments of your contact base.
There are two main types of data that ecommerce businesses should be capturing: explicit and implicit. This post will focus on the explicit data set, or data that you're explicitly asking for from your customers.
What are some examples of explicit data?
Some common examples of explicit data are name, email, or birthday, while some more advanced examples include preferences or options that you ask your customers to choose.
For example, if you are a clothing retailer, you might want to ask your customer whether they are interested in shopping for men's or women's clothing. You can even ask about preferences such as color, or really any other preferences that might be relevant to your brand.
These reference points then allow you to decide how to segment your communications as well as when to initiate contact your customer either via onsite or email campaigns.
How do I capture explicit data?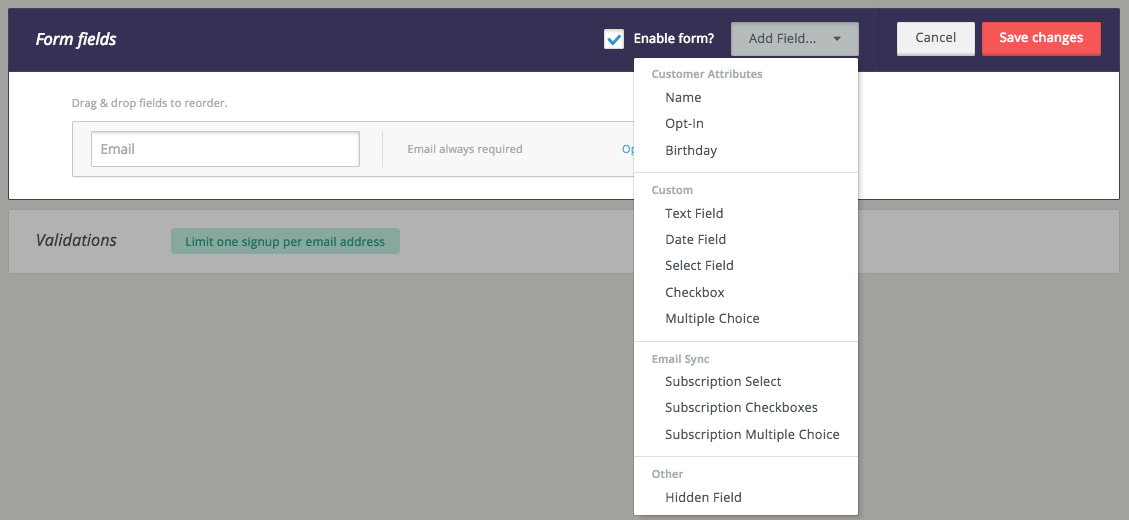 This critical data is captured through forms on your website. So how do you set up your forms to be able to capture this data? If you're a Privy customer, head to the forms section of your campaign builder. Click add field, which will display a dropdown of different options and customer attributes that you can add to your form.
If you are looking to capture custom data—such as text field, date field, or multiple choice—you can also add those customer preferences here. These are highly customizable and you can put in any sort of field or selection that you want to add.
The email sync options allow you to customize your email communications. For example, if you're using different types of newsletters that are relevant to various segments of customers you can allow those customers to opt-in to those email lists right within a Privy form.
3 ways to use explicit data
Now that we've discussed how to capture the data, let's take a deeper dive into how to use that data to help customize the path to purchase for your customers.
1.) Suggested campaign: birthday coupon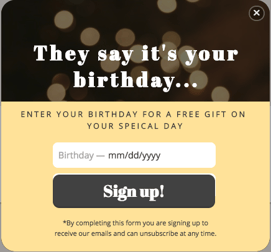 Everybody likes to feel a little special on their birthday, and your customers are definitely no exception. Try an onsite display that captures their birthday and then, when their special month rolls around, send them a birthday offer or coupon code that will incentivize them to complete a purchase.
2.) Suggested campaign: men's or women's clothes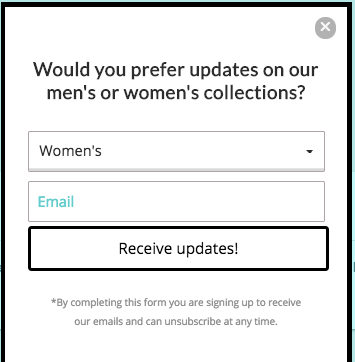 The next example of explicit data is customer preferences. This is highly customizable, and you could really make it anything you want it to be, like color preference, or favorite flavor. But in this example we'll use men's or women's clothes. If your customer typically shops for women's clothes, this will help you customize your communications to them from here on out, targeting both your onsite and email campaigns based on that data you've collected.
3.) Suggested campaign: baby due date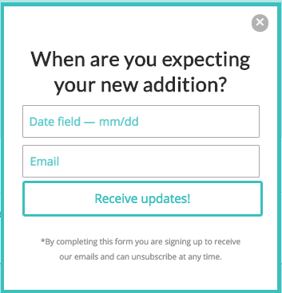 This last example uses a date field. This can be any date you wish (such as anniversary), but the example here is useful for businesses that sell baby or maternity products. You can ask for the baby's due date and then send emails that correspond with the baby's growth or milestones. This customization in email communications adds a personal touch and allows you to provide helpful tips or information to the customer along their journey.
Want to learn more about how to capture and use meaningful data? Watch this 25 minute webinar!
Subscribe for Updates
Get our best content on ecommerce marketing in your inbox 2 times a week.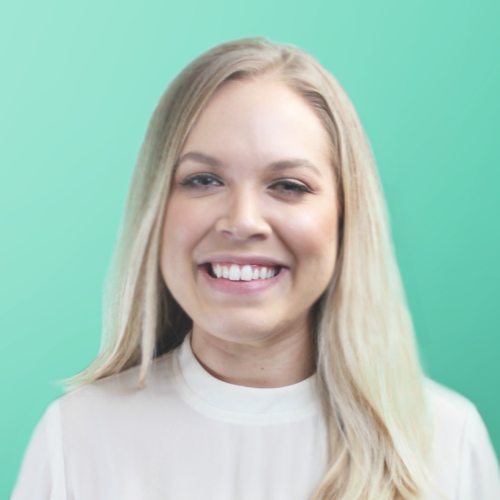 Written by Lauren Shepherd
Lauren is our Senior Marketing Manager. Coming all the way from Minnesota, she's earned her spot on the east coast by working for companies like Brainshark and Teikametrics to create content and lead generation strategies that increase website traffic and build brand awareness. Lauren's passion for small businesses and content creation is what brought her to Privy, but her enthusiasm and love of good beer and all things Justin Timberlake are what make her the perfect fit for our team.
Subscribe for Updates
Get our best content on ecommerce marketing in your inbox 2 times a week.