How To Make Money While You Sleep: The 3 Automated Emails Your Shopify Store Needs
Published on Dec 10, 2020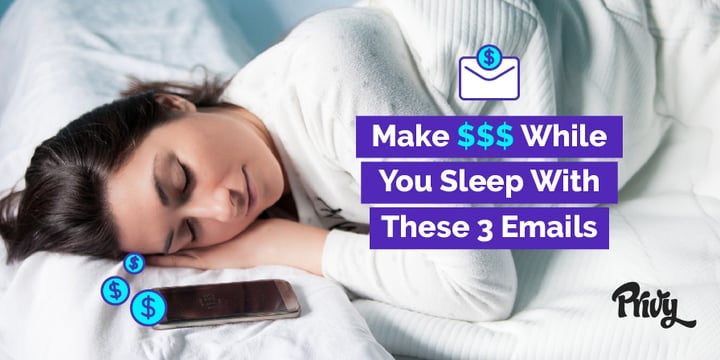 Imagine for a moment that you could hire an extra employee to run your Shopify store while you were asleep...
They'd reach out to prospects any time, day or night, and drive more traffic and leads to your business.
Oh! And all you have to do is train this employee for 10-20 minutes.
It sounds too good to be true, right?
But with email automation, you're basically getting an extra employee on your team — an employee that never has to sleep, never stops working, and is awesome at generating business. Who wouldn't want to invest in that?
The truth is, you should have at least 3 types of automated emails in play for your Shopify store.
We'll talk about these 3 categories in a minute, and how they can make you money while you sleep. But, first let's discuss the difference between automated emails and broadcast emails.
Automated Emails vs. Broadcast Emails
Broadcast emails are basically those emails you send out periodically to promote something new and exciting from your brand.
For example, think about once-a-month email newsletters that announce the launch of a new product, promote an upcoming sales event, spread the news about a new feature on your website. You get the idea.
Don't get me wrong: broadcast emails are absolutely essential when it comes to email marketing.
But, the thing is, you don't want to focus only on broadcast emails. You need automated emails, too.
Put simply, automated emails are emails your subscribers automatically receive based on certain triggers. For instance, if a visitor puts an item in their cart but later abandons it, they might get an email to remind them it's there, and encourage them to complete the purchase.
Why Automated Emails Are A Big Deal
Not too long ago, Shopify launched an analytics tab called "Live View."
It lets you see exactly how many people are in your store right now. Plus, it shows you where these people are located across the globe...
It's awesome.
And here's the crazy thing: no matter when you check it, you'll probably find at least a few visitors on your site — if not a few hundred!
That's the beauty of the Internet: it's open 24 hours a day, 7 days a week, 365 days a year. And if you have a Shopify store, then your store is open 24/7 too.
The point is, consumers are constantly visiting your site, learning about your products, adding items to their cart, abandoning orders, finalizing orders, etc.
Your store doesn't shut down because you go to sleep, go on vacation, or take a sick day. So the question is: how can you engage with all of those potential customers even when you're not present?
Automated emails are the key.
Drew Sanocki, CEO at Autoanything.com, (a 9-figure e-commerce store) put it this way: "Email automation is a way to automatically send most of your email marketing campaigns so you can make money while you sleep. Email automations are a way for you to speak to each customer differently, based on where that person is in their buying journey. It's like having an extra employee on your team!"
Our partner, Adam Kitchen, over at Magnet Monster, phrased it this way in a recent post on LinkedIn: "The beauty of email automation is that the ROI grows over time. That means your cart abandonment series will recover revenue over the life of the business, your order follow-up series will continue generating reviews for as long as you stay in business...what other marketing strategy do you have the option of just setting something up and letting it build revenue for you in the background?"
Here's an added benefit from email automation: with a minimal upfront investment, you'll have more time to handle other mission-critical tasks.
Things like brand building, running ads, answering support questions, fulfillment, etc.
The bottom line? Automated emails aren't just an extra employee — they're one of the most valuable employees you'll ever have!
Get our best content on ecommerce marketing in your inbox 2 times a week
The 3 Automated Emails You Need To Create Today
Just to be clear, I'm not saying that broadcast newsletters are bad.
Actually, they're amazing! If you sit down and develop a killer broadcast email — whether it's announcing a new product, offering VIPs a free gift with their purchase, or talking up your Black Friday sales — then you will generate sales. Period.
Compare that with spending 10-20 minutes to set up a few automated emails (I say 10-20 minutes because with Privy Email it can be that quick).
And I get it. If you're starting from scratch, it can be daunting to set these automated emails up...or even know what to set up. So here's what we recommend for your first 3 automated emails:
1. Post-sign up auto-responder email: Imagine that someone just joined your email list by completing a form on your welcome popup. An automated welcome email (you can also have a full welcome series) is an absolute must. It's the first step to engaging with your customer over the long run, and it can be super simple to set up.
2. Cart abandonment email series: This email category is a great way to win "second chance" business. When a visitor abandons their cart, reach out to them. Try to answer any questions they have. Offer a coupon to help them complete their order.
3. Order follow-up series: Send a short sequence of emails after a visitor completes their order. For instance, you want them to know that their order went through (the confirmation email). You want to get them excited about the product (the "anticipation-building" email). And you want to offer them continued support after the product has been delivered (the "supportive follow-up" email).
Once you have those 3 automated emails in your pocket, you can always expand from there.
Final Thoughts
These 3 automated emails will help you make money in your sleep — literally!
They're the extra employee that never stops working. And it isn't just a pipe dream; if you invest just a little bit of time upfront to develop your automated messages, it can easily become a reality.
So if you haven't done so already, take a closer look at email automation.
Subscribe for Updates
Get our best content on ecommerce marketing in your inbox 2 times a week.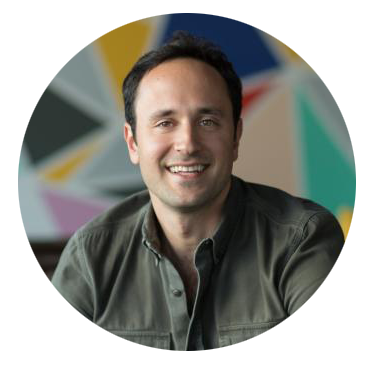 Written by Ben Jabbawy
Go getter and ecommerce extraordinaire Ben Jabbawy is the founder and CEO of Privy. His passion for entrepreneurship has helped him empower and inspire hundreds of thousands of small to medium sized business for nearly a decade and he's not stopping now!
Subscribe for Updates
Get our best content on ecommerce marketing in your inbox 2 times a week.