The Best Shopify Stores Use These 10 Key Strategies for Growth
Published on Nov 11, 2019
Written by Lauren Shepherd
More than a million merchants are using Shopify to sell their products. But what does it mean to build the best Shopify store? One that becomes a well-oiled cash flow machine? We analyzed thousands of the most successful sites to find out.
Shopify is a highly customizable, easy-to-use platform that puts creative power in the hands of its users. Naturally, this makes it a bit difficult to define what makes one store crush conversions while another fails to gain traction.
But when you take a deep dive into the details of the shops that break the mold, they have a number of key strategies in common.
The good news? These strategies are totally actionable and within the grasp of any Shopify user.
We've broken them down into 10 actionable tips.
10 key strategies used by the best Shopify stores
You don't have to be a pro to implement these top Shopify strategies. In fact, many of the best Shopify stores were started by people without much ecommerce experience. Let's dive in.
1. Nail your look with professional photography and video
The best Shopify stores are the ones that pop with color, striking imagery, and engaging video. This means that taking a few product shots with your iPhone 8 might not make the cut.
Hiring a pro photographer or videographer will require a bit more spending at first, but it boosts conversions so much that it's silly not to do it. Studies on ecommerce stores in the fashion industry alone showed that conversions increased by 134% when high-quality videos were used on their web pages.
Not ready to make a video? Hire a photographer for some professional shots and increase customer recall by 65%. It's actually easier than you think. The Shopify store Ratio Coffee uses some pretty epic product photography and video to push their high-end coffee machines, but they kept costs down by valuing quality over quantity. They only have a handful of photos and one video, but because they hired the right people, this slow brewer enjoyed instant appeal.
2. When it comes to copy, keep it clear and concise

Copy is a huge part of informing your customers and enticing them to buy, but being too wordy will scare them away.
In the famous words of the internet: Ain't nobody got time for that.
Your copy should say exactly what your customers need to know, but it shouldn't say anything that can be better explained with a simple photo or video.
Pro Tip: Remember, customers prefer visual engagement (photos and videos) to written content.
Take a look:
Not-so-good copy: 100% hemp-thread jacket. Totally organic, ultra-comfortable, and with plenty of pockets to fit all of your gadgets. Waterproof and weatherproof for use all year.
Better copy: 100% organic hemp jacket. Keep dry and stay cool all year long.
The first example is simply too long. Use your photos and videos to show the jacket is comfortable and versatile, rather than telling them.
The second example is more direct. The customer is now informed that the jacket is organic and keeps them dry all year, and a touch of emotion ("stay cool") is included to boost appeal.
Floor Plan Rugs is especially adept at honing their copy. They manage to appeal to their customers and build a strong brand on their homepage while barely cracking 50 words of copy (not including testimonials). Pretty impressive.
3. Invest in storytelling
It's no secret that your customers have thousands of options (literally at their fingertips). The only things your customers will see when they visit your Shopify store are your videos, your images, and your written content. These elements need to work together to build a personality and tell a brand story that your customers can relate to (studies show that customers buy brands that they feel a personal connection to).
Developing your brand's own unique story isn't easy, but here's how to start:
Identify your target audience: Who buys your product?

Understand your target audience: What are their interests? What makes them tick?

Relate to your target audience: Brainstorm some stories they can relate to

Add your brand/value: Make your product a part of the story
Your story doesn't need to be a novel. It just needs to relate to your target in a way that has them thinking "this brand really gets me."
Check out some awesome storytelling Shwood, one of the best Shopify stores in regards to connecting with their target audience. This wood sunglasses seller really understands how their customers want to feel, and instead of selling sunglasses, they sell a story of nature, freedom, with a hint of a 'cool' factor.
In this image, you can't see any sunglasses… or the sun… but it's the story that counts!
4. Get mobile friendly
Now that your site looks amazing and tells an engaging story, you need to make sure that it's accessible to your target audience anywhere and everywhere.
Because mobile devices have officially become more popular than desktops for internet browsing, your store needs to look sharp on mobile or you'll miss out on tons of potential revenue (plus, poor mobile performance will hurt your SEO, but more on that later).
The good news is, Shopify makes it super easy to have a beautiful mobile interface with next to no work necessary. You just have to choose a mobile-friendly Shopify theme that is both responsive and vibes with your brand.
Check out the option below called "Bolt." On the left side, you can see how your shop will look on desktop, and on the right, on mobile.
"Bolt" is one of many mobile-optimized Shopify themes you can choose from.
Pro Tip: Mobile testing is an on-going process. Make sure to test new content, ads, images, and videos on your mobile site before publishing. You may need to make changes so everything looks good on all devices.
5. Don't skip Shopify SEO
Even if you have the world's best product (congrats to you!), it means nothing unless you are putting the work in to get your brand out there and drive traffic to your site.
Sure, you spend a ton on ads, but giving some attention to SEO (search engine optimization) can get you a piece of that sweet, sweet organic traffic which represents more than half of the traffic to ecommerce sites.
Boosting your rankings on Google can help you achieve sustained growth and attract high-quality customers who are ready to buy.
There are a lot of factors that go into SEO, but Shopify comes with a suite of features to help you optimize your site in no time. Here are some the features you can instantly optimize with little to no SEO experience:
Meta titles

Meta descriptions

Custom URLs

Headings

Image alt text

Integrations with Google Analytics, Google Search Console, and social media channels
Shopify's SEO services are pretty comprehensive. But if you really want to see some traction when it comes to search rankings, you'll want to create some quality content on your blog as well as backlinks to your store on other sites.
Let's take a look at Death Wish Coffee. Not only do they have an optimized site, they also have an active blog and some good press around the web that has won them a golden spot on the first page of Google.
That's Death Wish Coffee's product in the featured snippet. Score!
Death Wish Coffee has two results on the first page and is visible in the featured images.
6. Consider multi-channel sales
Shopify is a good place to start when venturing into the world of ecommerce, especially because of the Shopify 14-day free trial that lets you get your feet wet with zero risk.
But once your site gets off the ground, you need to extend your sales channels to expand your reach.
This means selling your products on other sites like Amazon, eBay, and Etsy. Research shows that your customers don't want to be limited to how they can buy your product. In fact, 73% of customers buy the same brands from multiple marketplaces.
Think about it. If someone loves your hemp jacket, they may want to buy it as a gift along with their other holiday shopping on Amazon instead of filling multiple carts on multiple sites.
Even niche products can really succeed here if they take advantage of the right channels. Tiny Frock Shop sells clothing for dolls on Shopify, Etsy, and eBay. Shopify is the main hub, but Etsy is perfect for fashion lovers and those looking for small, independent sellers, while eBay is a base for collectors. This seller really understands what her target wants and where they go to get it. The result? A conquered niche and tiny products flying off the shelves.
If you have a great product, opening up more channels can only be a good thing. This will generate more traffic, more reviews, more revenue, and boost your web presence. What are you waiting for? Open those channels and let the profits flow.
7. Use Shopify Ping for easy engagement
Shopify Ping is a mobile app that streamlines the way you communicate with your customers. It's pretty new, so not a lot of merchants are using it. Here's the lowdown:
Ping puts messages from customers in one easy place: Messages from Facebook, Apple Business Chat and more all go to one inbox so you can respond quickly to any customer inquiries.

Kit, the chatbot, not only chats with your customers so you don't have to, but it also remembers interactions and captures keywords from their conversations so you can sharpen your marketing skills in the future.

It builds custom ads for you. Ping can use the information it gathers to publish ads on your Instagram or other social media profiles with zero work on your part.
Ping makes your life much easier, and more perks are on the way. Master this tool from the get-go and gain an edge over more experienced (yet complacent) sellers.
8. Get the most out of social media
Every guide to the best Shopify stores will tell you that you have to be on social media. And it's true.
But as a new seller, what should you do when you get there?
Keep your social media goals focused and view your profiles as a way to drive free traffic to your site and further your brand image. Engagement with your adoring fans will come soon, but first, you need to find them.
You can do this by setting up accounts on Facebook, Instagram, Pinterest, Twitter, etc. and posting content directly from your Shopify page— including your product photography, videos, your blog, customer testimonials, and more.
Then, start looking for followers. One hack is to visit your competitors' pages and engage with their customers (aka your target audience). To engage, you can comment, like, retweet, share, or send a message. Testing suggests you can nab 1 out of every 3 people you engage with on social media.
If you spend a little time on your social profiles each day, you could have hundreds (or even thousands) of followers by the end of the month.
Pro Tip: Launch new products often? Or maybe you have some cool video content? Start a YouTube channel to keep your customers informed and entertained.
Next, you can encourage your followers to interact with your page or your brand to build social proof. The small seller Pipsnacks asks users to post pictures with their products on Instagram. Then, it reposts the best ones for all to see. This is known as user generated content and helps build social proof by forming a community of customers that enjoy Pipsnacks popcorn.
9. Don't forget about advertising
Paid advertising is a great way to drive traffic to your store, especially with all of the targeting capabilities that Facebook and Instagram offer today. But sellers that thrive take a measured approach and don't make impulsive ad buys.
Keep in mind:
But before you rush into buying ads, understand that a poorly performing ad can destroy your budget. Everything from promoting the wrong product to not being optimized for mobile users can make your ad a costly dud.
Then, figure out what your target audience needs to hear and where they prefer to hear it to drive them to your store. Here are some tips:
Promote user generated content: Social proof is a winner for social media ads.

Incentivize interaction: "Like and share to win a free hoodie!" Feature contests, polls, games, etc. to boost engagement.

Use video to engage customers: 64% of Facebook users said they made a purchase after watching a branded video.

Include a call to action: Ads with clear calls to action get better responses from users.
Shopify seller North Aware launched a new jacket with a great Facebook video ad. The video demonstrates the use of the product while the text builds prestige ("First campaign raised 3.5M" through crowdfunding). An urgent CTA ("Get in first to get the best deal!") compels clicks and conversions.
222k views and counting!
10. Use email marketing to retain customers
Customer relationship management is an essential task that should never be neglected. It's easy to fall into the trap of generating new traffic and forgetting the most valuable customers are the ones you already have. In fact, about 65% of sales come from previous customers.
One of the easiest ways to retain customers is to send promotions and product updates via email. And don't worry, you don't have to write each message yourself. There are a bunch of super smart email services which integrate with Shopify and allow you to create beautiful emails in minutes.
You can even automate your emails to send when customers take a specific action, such as making a purchase, or abandoning their cart.
Consider sending emails in the following instances:
Birthdays/anniversaries

Cart abandonment

Requesting feedback/review

Order follow up

New product launch

Promotions
Check out how the popular Shopify store Würkin Stiffs uses email to combat cart abandonment.
This email reminds the user of their forgotten cart by engaging with humor and goes above and beyond with a 20% discount. Who could say no to that?
Pro Tip: Take your email efforts beyond CRM. Studies show that ROI on email marketing is 32:1.
Now go be the best Shopify store you can be
Seriously, you don't have to be a sales guru to find success on Shopify. These 10 strategies are all you need to compete with the best Shopify stores out there—and all of these steps are totally doable.
For more expert tips on becoming a top Shopify store fast, check out our list of 13 ecommerce SEO tips to boost store traffic in 2020. Or, to up your email game, read more on how to build your email list from your Shopify website. Happy selling!
Subscribe for Updates
Get our best content on ecommerce marketing in your inbox 2 times a week.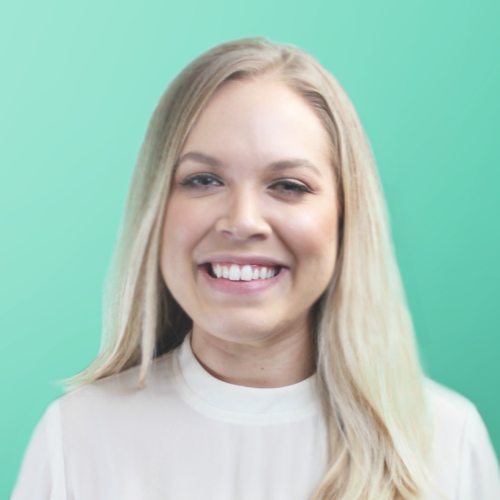 Written by Lauren Shepherd
Lauren is our Senior Marketing Manager. Coming all the way from Minnesota, she's earned her spot on the east coast by working for companies like Brainshark and Teikametrics to create content and lead generation strategies that increase website traffic and build brand awareness. Lauren's passion for small businesses and content creation is what brought her to Privy, but her enthusiasm and love of good beer and all things Justin Timberlake are what make her the perfect fit for our team.
Subscribe for Updates
Get our best content on ecommerce marketing in your inbox 2 times a week.