Best Practices For Starting Your Loyalty Program
Written by Jonathan Roque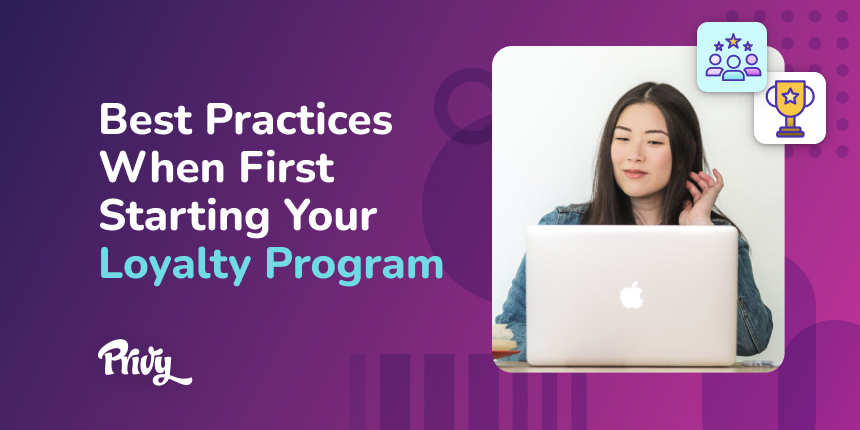 When was the last time you had a memorable shopping experience that left you wanting to tell your friends and return in the future?
Creating those 'wow' moments for customers is a foundational step in building a brand that brings in loyal customers. Once you have given that 'wow' moment to customers, it's time to build upon that experience. You do this through a customer loyalty program that will expand the brand, build a community, and keep customers returning and telling everyone they know about your business.
On average, 40% of global brands are creating more ways for customers to interact with them. One way is by implementing a successful loyalty program. Some of the best practices when first starting your loyalty program are:
Naming your program
Defining rewards and ways to earn
Promoting your program through successful methods
Get our best content on ecommerce marketing in your inbox 2 times a week
What is a loyalty program?
A loyalty program rewards customers that interact with your business. It is a customer retention strategy that successfully encourages customers to buy and support your business versus competitors. The sole purpose of a loyalty program is to turn one-time customers into repeat customers and build a loyal following. "Loyalty marketing is the approach to marketing that involves retaining existing customers through incentives that keep them engaged."
Loyalty programs are a great way to retain customers, once they have already been converted through their first transaction. Having a loyalty program in place incentivizes customers to keep returning to your business. A successful program increases the customer lifetime value and helps build upon other areas of your business. Such as acquiring positive customer reviews, generating a community of loyal customers, and increasing revenue.
The Smile and Privy Integration
Smile.io helps brands create powerful loyalty and rewards programs. With over 10 years of experience in customer loyalty, Smile Rewards allows you to boost sales from your existing customer base. With the integration between Privy and Smile.io, you can engage and reward your loyal customers.
Reward members for submitting convert campaigns (e.g., Newsletter Signup)
Target members with campaigns/newsletters based on Smile.io attributes (e.g., Points Balance)
Personalize your member emails by including Smile.io attributes in the email copy
Find out more information about the Smile.io and Privy integration.
Name your program
Naming your program is a solid start when first launching your loyalty program. Just as important as your business name is, your loyalty program should have its own identity and name. A name gives off the first impression to your customers and conveys a connection to what you offer. Your loyalty program name should:
Be creative
Be simple and easy to understand
Be something your customers will remember
Shoppers are looking for brands and businesses they can shop at forever and often stick to something that works, is familiar, and is comfortable. From great customer service to how well a product works for consumers, offering a loyalty program can give them the incentive to return again and again. According to Shopify, "84% of consumers say they're more apt to stick with a brand that offers a loyalty program."
Start by naming your loyalty program something that conveys an emotion. What do you want your customers to think of when they think of your loyalty program? Establishing an emotion will help you create a name that will resonate with program members. A simple and easy to recognize name will help your customers perceive exactly what you want them to through your loyalty program.
Rule Breaker Snacks are plant-based, vegan brownies and cookies that offer a variety of healthy options for dessert lovers. Their loyalty program is appropriately named "Brownie Points." It's a fun play on what they sell and creative enough that customers can remember the name of the loyalty program. Brownie Points is also simple enough to get the point across on what their program offers…points.
Another amazing example is inspired by the love of baseball! Left Field Brewery is a Canadian brewery that has a full line of baseball-inspired beers. Their loyalty program is no exception and is named, "Left Field Brewery Fan Club." It's a play on the sports theme and fits perfectly with the name of the company.
Define rewards and ways to earn
Another way ecommerce merchants are seeing success with a loyalty program is by making everything simple to understand and clearly defining their program rules –how shoppers can earn and redeem rewards. You should define your rewards in a way that is inclusive and simple for members to earn points. For example, merchants use graphs to show different earning tiers and simple ways to move up to a VIP status, if that is offered in a loyalty program.
To do this, add an explainer page to your website. This should outline exactly how shoppers can earn rewards, what the threshold to redeem points is, and what they can earn and expect once they hit a certain amount and redeem rewards. Is it a discount on their next purchase? Is it free shipping? Access to exclusive products?
An explainer page gives customers all of the information up front and highlights all the details of your program. It's a great way to engage your customers to sign up for the loyalty program and convert them into members. Most ecommerce sites add explainer pages to their menu bar, footer, or header. The explainer page should be accessible to any site visitor regardless of whether they sign up for your loyalty program or not.
Copper Cow Coffee offers a great explainer page that clearly defines how customers can sign up for the loyalty program and earn rewards. With clear call-to-action buttons, it's a simple explainer page that guides users to successfully join the program or answer any questions. Their explainer page also has a clear design that shows each earning tier and defines how customers can move up to earn more reward points.
Promote your program
Once you have established a name for your loyalty program, and have defined how customers can earn and redeem rewards, you're now ready to bring in members. Bringing in members to your loyalty program will happen through building a community and promoting your program. One of the best practices when first starting your loyalty program is to promote through different channels, such as social media, email marketing, and in-store promotions.
One overlooked way is to promote your loyalty program in-store if you have a physical brick-and-mortar location. Customers are ready to engage with brands that build a good experience and provide outstanding service. As many as 58% of consumers are willing to purchase from brands that they've experienced excellent customer service with in the past. If you have a brick and mortar shop:
Provide additional loyalty points for shopping in-store
Provide physical inserts or leaflets that give off program details or that point back to your explainer page online
Provide some sort of tangible item that represents loyalty (loyalty card, coupon, or cash back rewards)
Another major way merchants promote their loyalty programs is through social media. Instagram now serves as a place to shop with their shoppable products and an easy way to checkout without leaving the platform. We have seen successful brands utilize Instagram Reels and Instagram Stories to show how their loyalty program works in real-time while showing a behind-the-scenes look into the benefits members can earn.
Post how rewards and loyalty work to your Instagram highlights
Post Instagram Reels to show users redeeming their points, either online or in-store
Hush Blankets uses social media content to drive users to shop and think differently about blankets, pillows, and mattresses. Their creative content has grown their social media following and community. Community is a key component in building a lasting group of loyal customers that will shop and earn and redeem rewards. They use TikTok and Reels to educate customers on their product, drive community engagement, and build their business as a direct to consumers approach. As a result of all of their content, customers provide user-generated content, drive engagement, and Hush remains top of mind.
TikTok is the newest social platform to integrate with Shopify, as brands can make their products shoppable through TikTok's platform. TikTok is a powerful social media platform that can help businesses grow organically, something that can't be done with long-established platforms like Facebook and Instagram.
The foundation of a loyalty program
The foundation of a loyalty program begins with offering the best experience to your customers. It's a way of thanking them for choosing to spend their hard-earned money with your business. Creating those 'wow' moments for customers is a foundational step in building loyalty. Implementing a loyalty program is a great way for customers to interact with your business even more and truly build a community that loves and supports your products.
If you're ready to start a loyalty program or learn more about Smile Rewards, then read about the integration with Privy and Smile.io.
Subscribe for Updates
Get our best content on ecommerce marketing in your inbox 2 times a week.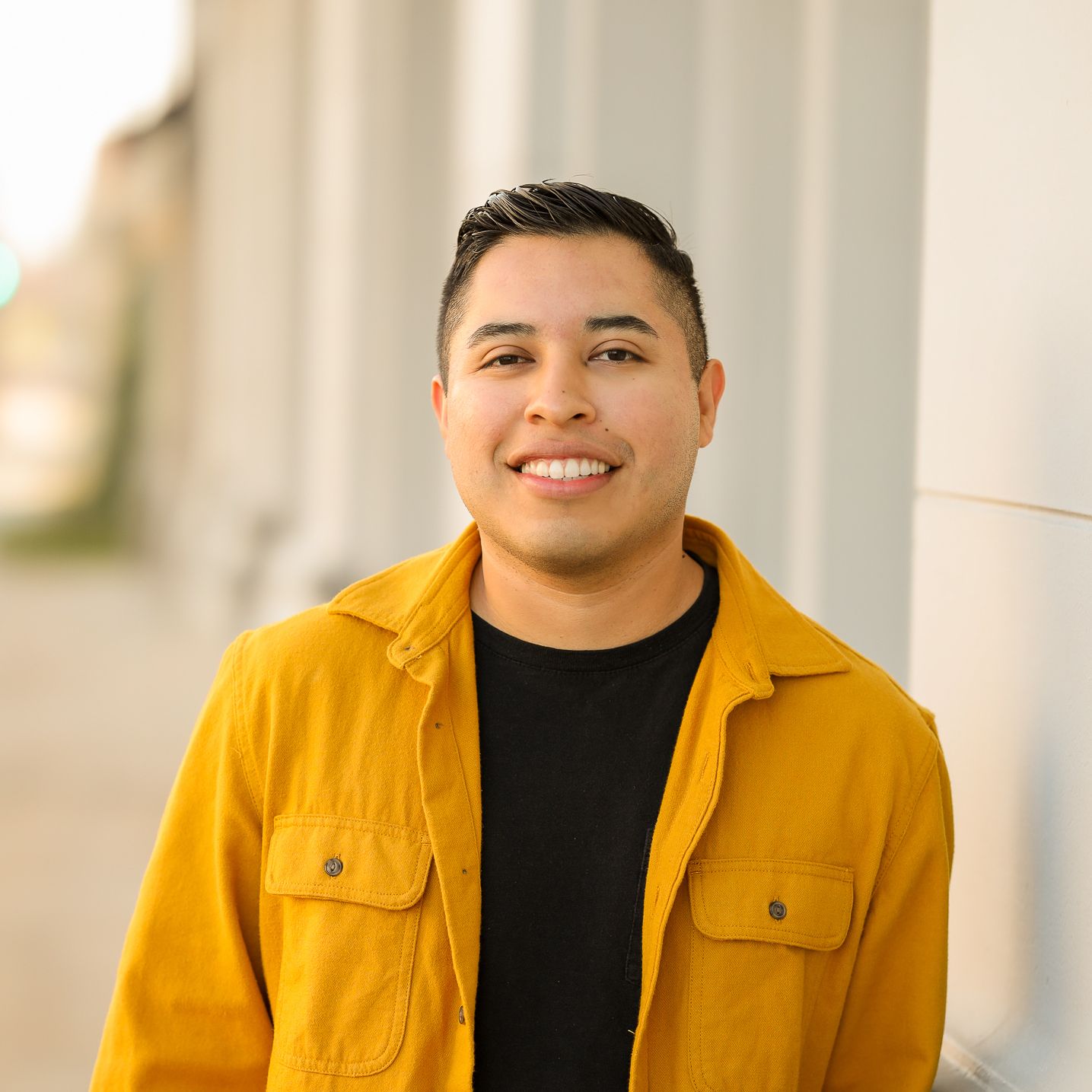 Written by Jonathan Roque
Subscribe for Updates
Get our best content on ecommerce marketing in your inbox 2 times a week.