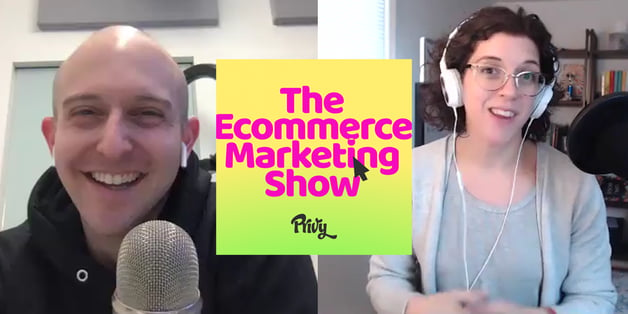 For most ecommerce brands, email is the #1 sales channel.

But for a small or growing ecommerce brand, writing that email copywriting is where most people get stuck.

That's where our latest podcast guest comes in. You've probably read her stuff and seen her online. Her name is Val Geiser, and she's a copywriting expert and email mastermind.
And just in case you're reading this thinking "sure but I'm not an email expert like Val," her best copywriting lesson is something everyone can relate to: write like you're trying to communicate with a child. Hold their hand. Get super specific. Walk them through every step.
You can tune in above👆 on Apple Podcasts, Spotify, Stitcher, or anywhere you get your podcasts.
Get our best content on ecommerce marketing in your inbox 2 times a week
In this episode, you'll learn:
The difference between copy and content.
The basics of copywriting for ecommerce email.
When and how to use text.
Val's dinner party email strategy.
What to listen for:
[3:20] What's the difference between copy and content?
[4:33] Why copywriting is like parenting.
[6:13] Why you need to invest in a welcome sequence.
[12:41] Where most companies go wrong trying to tell their story through email.
[19:33] Where do you see text and email fitting together?
[26:54] What's the ideal email flow after a customer makes their first purchase?
[37:17] What's an email most brands are sending that they shouldn't be?
Links to love ❤️
Books to read 📚