Introducing Customer Winback and Purchase Follow-Up Emails For Shopify Merchants: The Easiest Way To Drive Repeat Purchases With Privy Email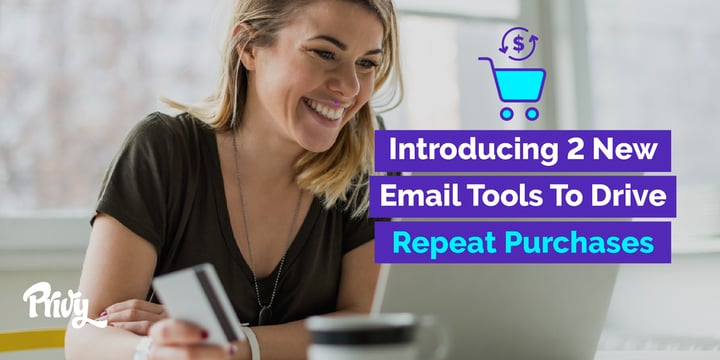 Ecommerce exploded this year.

Cyber Monday sales alone were up 75% from 2019.
And with brands shifting to platforms like Shopify, so many companies are receiving their first online orders.
But it's not just about getting first-time buyers.
Shopify recently reported that 80% of their merchants' profits come from repeat customers.
So today, Privy Email now includes Customer Winback and Purchase Follow-Up emails to help you drive repeat purchases.
Why Repeat Customers Are So Important
During November and December, merchants see a spike in sales from first-time buyers.
But as the holidays come and go, first-time buyers start to slow down.
And that's where your opportunity lies.
Now is the time to focus on marketing your product to your existing customers.
These customers are extremely valuable because compared to first-time buyers they:
Are 9x more like to convert
Have 3x the average order value
Are 20% more profitable
And using Privy email, you can create emails that automatically drive repeat purchases.
Get our best content on ecommerce marketing in your inbox 2 times a week
Customer Winback Emails
If you've ever made an online purchase, you've probably received a customer winback email (or 67).
Seriously, just search your inbox for a "we miss you" or "come back." I bet you'll find one.
These emails are designed to bring your customer back to your store.
Setting them up is simple and they send automatically once they're turned on.
First, design your email.
The goal is to remind a customer they've bought from you (people are busy), and convince them why they should buy again (new recipe, discount, their favorite influencer is using the product, etc.).
Here are some designs I've come to love. Like this one from Recess.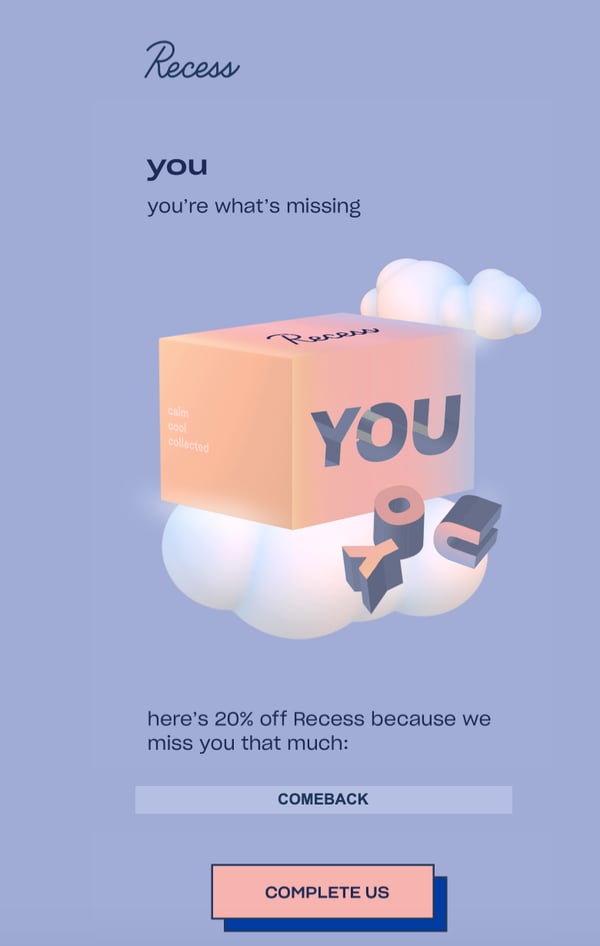 Or Drop: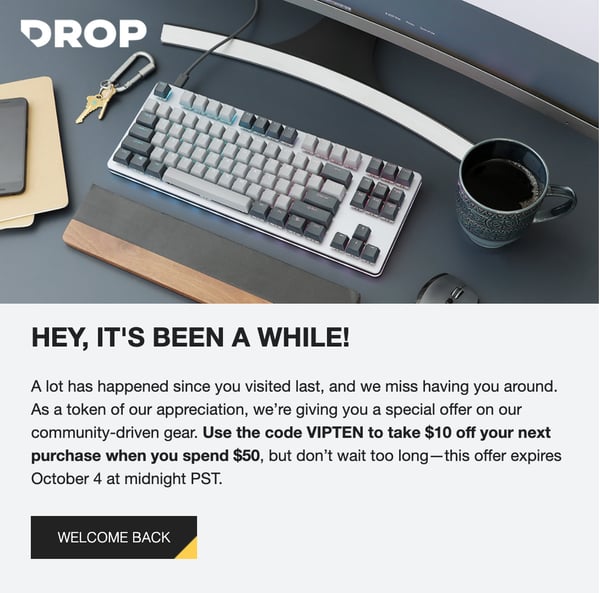 And, finally, Magic Spoon.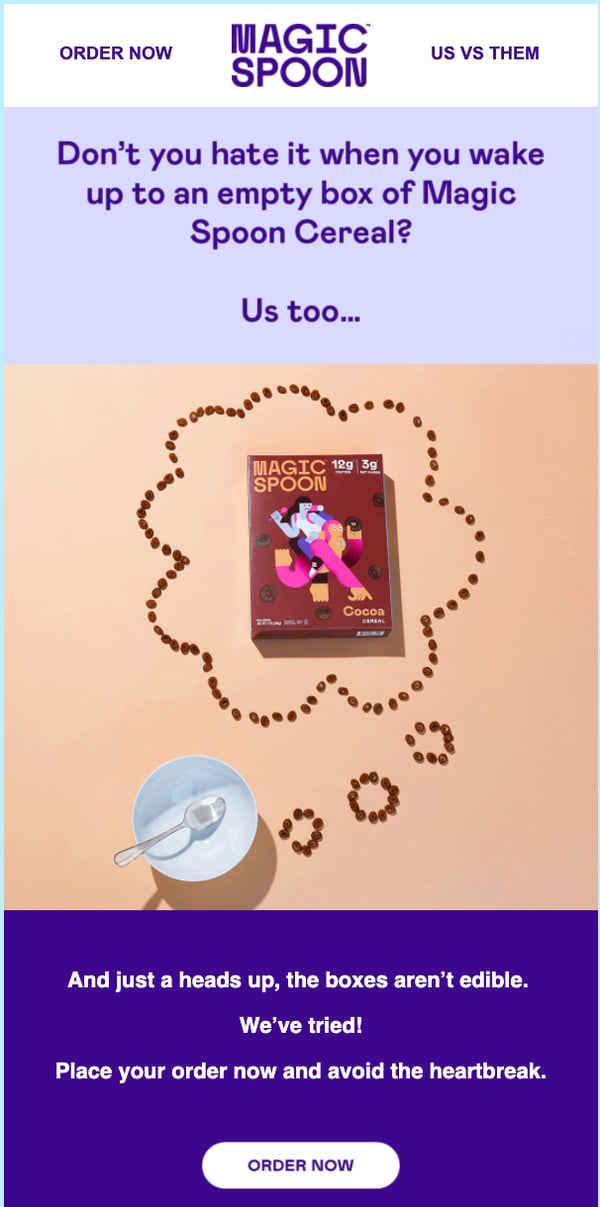 Next, you choose how many days after an order has been either placed or fulfilled to send these emails.
This varies by product type, but for most customers we find that the sweet spot is 30-45 days.
We recommend triggering this based on fulfillment so you have some time to let your customer receive and try the product first.
And the last step is to turn them on!
Best of all, once these emails are live you can see exactly how much money they are making you.

Purchase Follow-Up Emails
These are the emails that get sent as soon as you buy something.
A lot of the time, they are just used to send you a receipt or confirm your order.
But you these emails can be so much more.
Customers are using Purchase Follow-Up emails to:
1. Cross-sell their catalog
2. Build followers on social media
3. Get referrals
In this example, CurlMix invites customers to join their Facebook group, where other customers discuss their products and styling tips.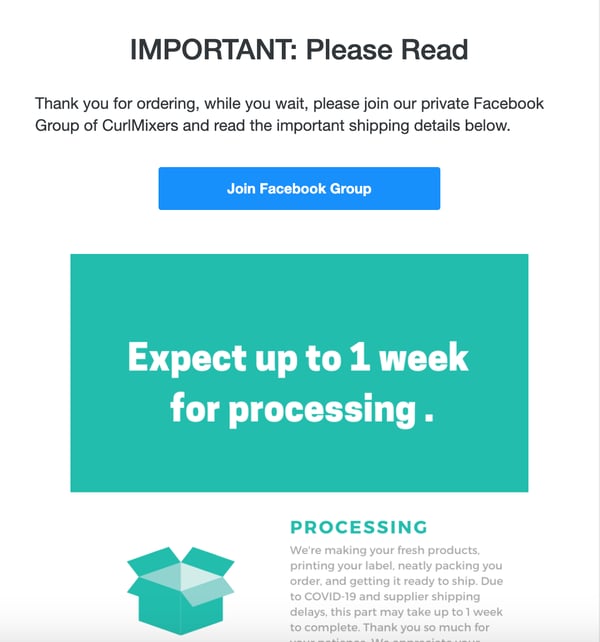 Homes by Hand offers a discount code that customers can use to buy again, or forward to a friend.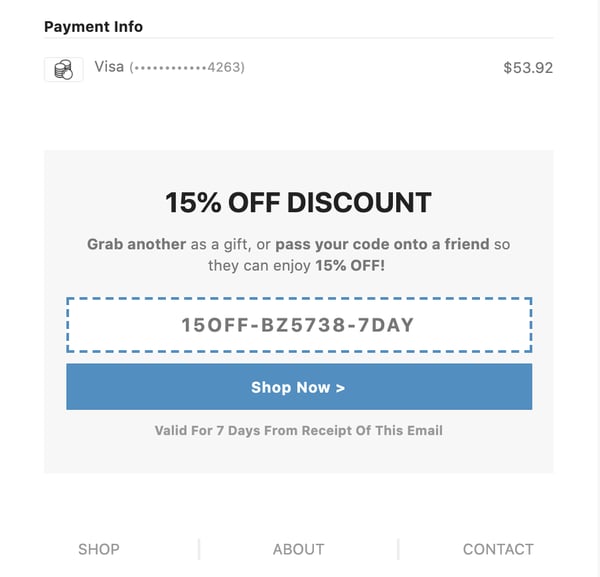 They even have it expire in 7 days to drive urgency.
Here's what it looks like on the backend.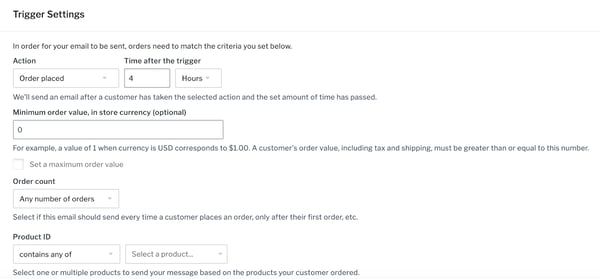 Just like Customer Winback emails, these emails send automatically.
You can even trigger them based on order count, product type, or how much a customer spent.
Driving Repeat Customers With Privy Email
Repeat customers are the key to growing your store.
If you're already a Privy Email customer, just log in and you can set these emails up today.
Or sign up for Privy Email to get started driving repeat customers.
Subscribe for Updates
Get our best content on ecommerce marketing in your inbox 2 times a week.
Subscribe for Updates
Get our best content on ecommerce marketing in your inbox 2 times a week.