6 Onsite Campaign Ideas to Engage Returning Visitors in 2019
Published on Jan 14, 2019
Written by Lauren Shepherd
Since the New Year is all about being better versions of our prior year's selves, we put together a couple of blog posts focusing on fresh and new onsite campaign ideas for 2019.
While our first post focused on capturing and engaging new visitors, in this post we'll focus on engaging those familiar faces who have previously visited your site or maybe even made a purchase.
Repeat visits mean a shopper is highly engaged. They could be unknown to you (meaning you have yet to capture their email and should take this opportunity to collect it), a subscriber that's never made a purchase, or someone who has made a purchase once, twice, or even more (we recommend no form campaigns for the latter two).
Whichever category they fall into, using that information to acknowledge "hey, I know you," with specific messaging is extremely effective.
Here are 6 onsite campaigns for returning visitors that are simple and compelling.
1. Welcome Back Campaign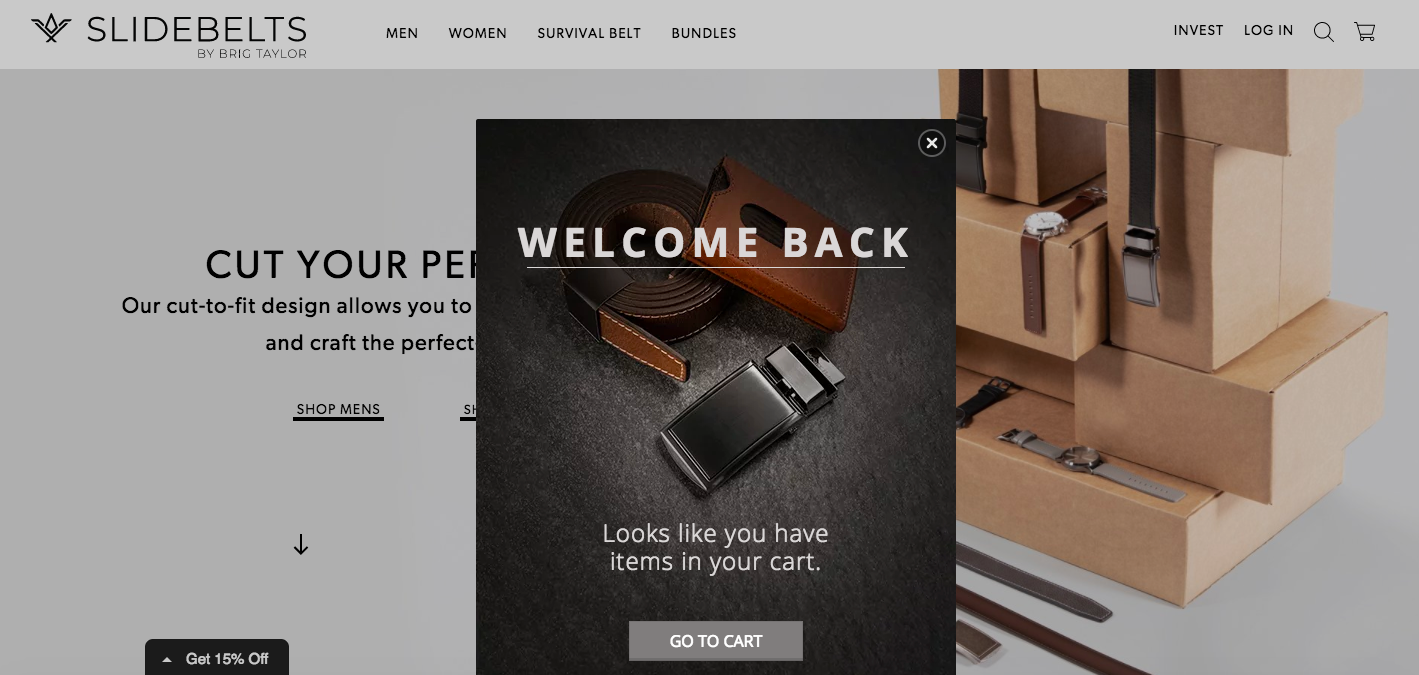 In our post on engaging new visitors, we discussed the importance of the welcome campaign. But what about visitors that are returning to your site? You want to give them the warm and fuzzies, too!
For these folks, we recommend a 'welcome back' campaign. Within your audience targeting rules, select "sessions count" is "greater than or equal to" 2 or higher.
You could choose to offer a discount, newsletter sign up, or another compelling offer. We love the campaign above from Slidebelts, which is a welcome back and cart saver combination. This campaign is focused on returning visitors who have a certain dollar amount in their cart.
2. Loyalty or Rewards Campaign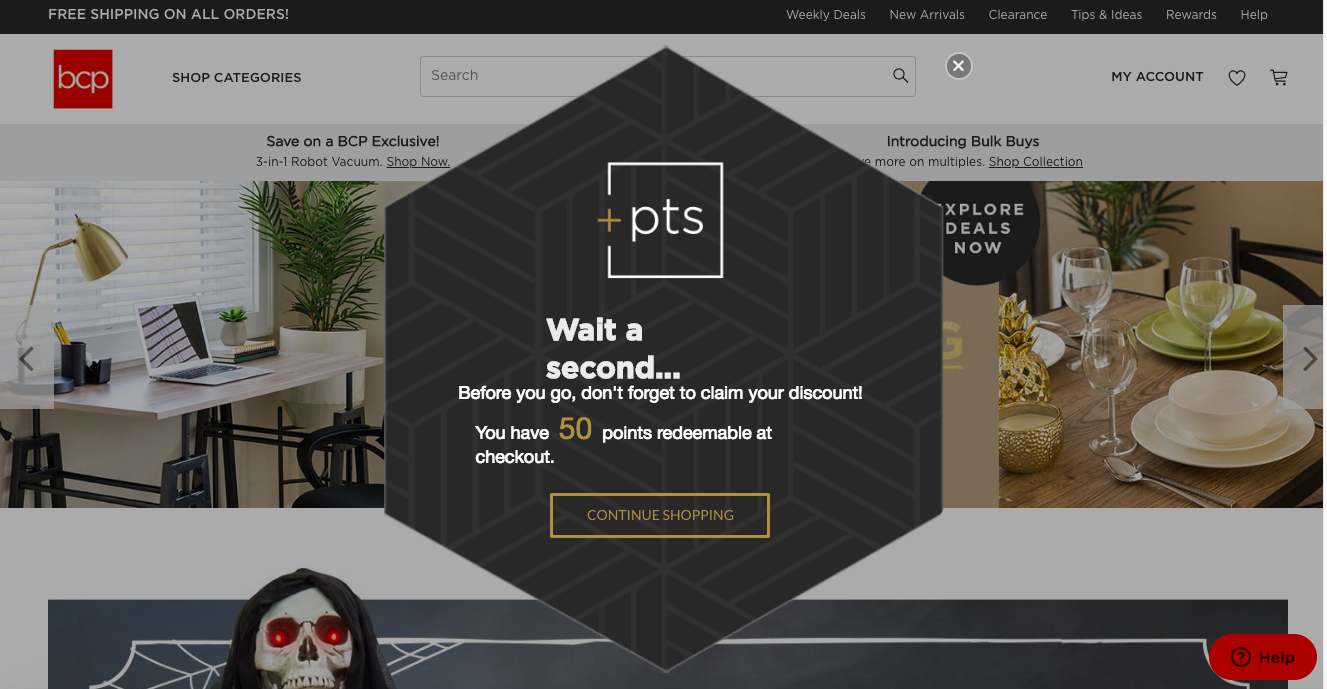 Is one of your resolutions to turn more of your buyers into repeat customers? Consider promoting a loyalty or rewards program, through tools like Smile.io (learn more about the Privy and Smile.io integration). The Smile.io integration allows you to show different displays based on reward point value or VIP tier.
You can then serve up special messaging acknowledging your most loyal shoppers.
3. Campaign Based on Number of Orders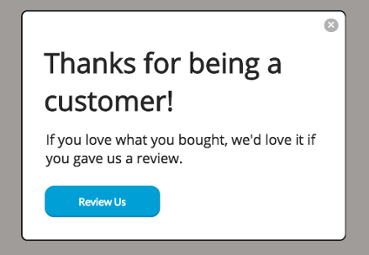 Don't have a loyalty program but want to retain more customers? Reward returning customers with order count targeting.
This allows you to show shoppers different displays with different messaging based on the number of purchases they've made from your Shopify, Shopify Plus, or BigCommerce store. Because what you offer to a first time customer may be totally different than one who has already made several purchases. Plus, you won't want to ask returning customers for their email when you already have it.
Or, like in the example above, you can trigger a no form campaign asking your returning customer to leave a review on their recent purchase. Pretty cool, right?
4. Customer Profile Building Campaign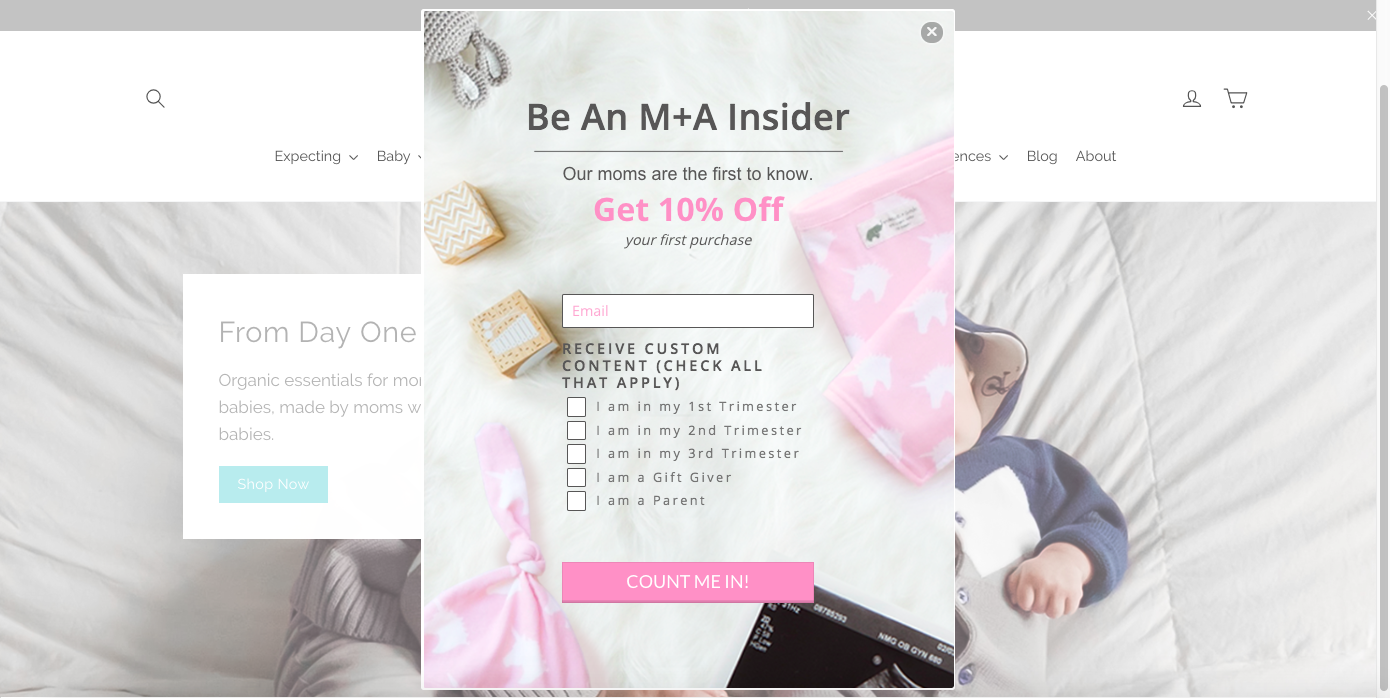 The more you know your customers, the better you can market to and communicate with them. And while name and email are both useful and necessary bits of information, the most effective marketers go the extra mile.
In the example above from Monica + Andy, they haven't collected the email address yet and they are using custom fields to ask customers to let them know where they are in their pregnancy journey. That way, they can send them content and offers that correspond with what they're experiencing.
Learn more about custom fields.
5. Location Based Campaign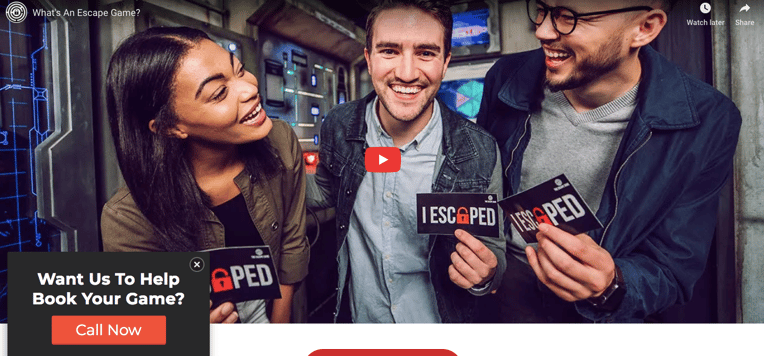 For returning subscribers, create different no form displays based on their country, state, region, county or zip code.
This allows you to manage your shipping costs to various locations, promote local specials or hours, highlight local product availability, issues or regulations, or link to a specific store location like "call now" button in the example above.
6. Social Follow Campaign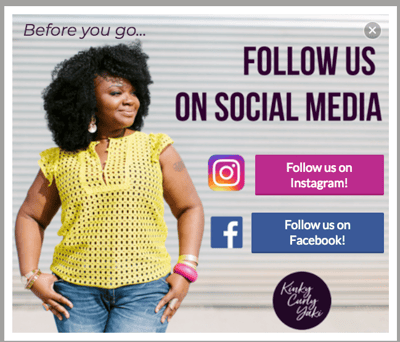 Looking to grow your social following in the New Year? Shoppers that are on your website are likely already interested in your products and what you have to say. So if you already have their email address, try a campaign that includes links to your social handles, encouraging your visitors to always stay connected, like this example above from Kinky Curly Yaki.
Happy customers usually want to tell their friends and family about the products they love. By following you on social media, it's super easy for them to share discounts, promotions, or product features with those who may not already be in the loop.
From all of us at Privy, good luck this New Year! We have a feeling it's going to be your best year yet.
Looking for inspiration to capture and engage new visitors? Check out part 1 of this series!

Subscribe for Updates
Get our best content on ecommerce marketing in your inbox 2 times a week.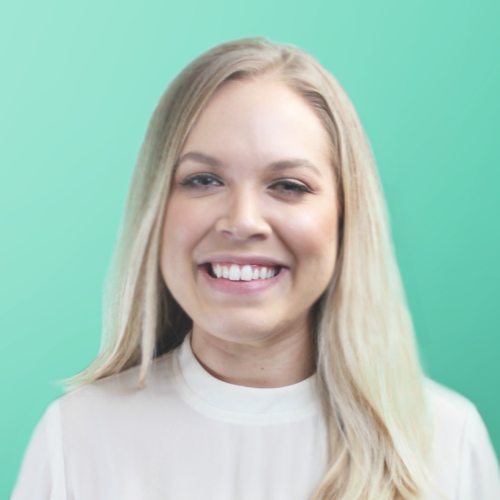 Written by Lauren Shepherd
Lauren is our Senior Marketing Manager. Coming all the way from Minnesota, she's earned her spot on the east coast by working for companies like Brainshark and Teikametrics to create content and lead generation strategies that increase website traffic and build brand awareness. Lauren's passion for small businesses and content creation is what brought her to Privy, but her enthusiasm and love of good beer and all things Justin Timberlake are what make her the perfect fit for our team.
Subscribe for Updates
Get our best content on ecommerce marketing in your inbox 2 times a week.