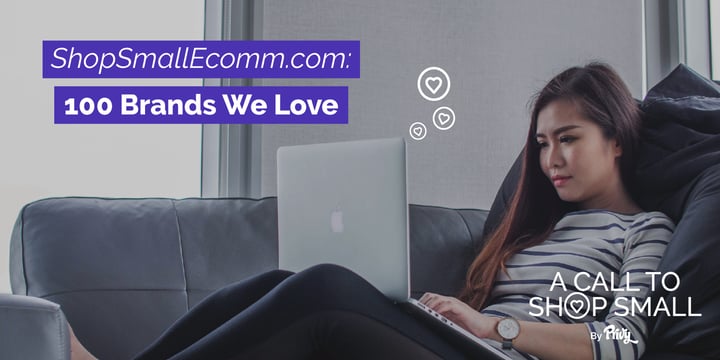 In the wake of the COVID-19 pandemic, we're all trying to adapt to our ever-changing realities. For many of us, this means staying home, picking up new hobbies, finding creative ways to stay active, and online shopping. Some people's boyfriends might say they're doing too much online shopping...but those boyfriends are wrong.
Ecommerce explosion aside, there's one trend we're noticing with our customers, partners, families, and friends: people want to support small businesses instead of giant corporations. They just aren't always sure where to find brands to buy from.
That's why we launched ShopSmallEcomm.com to showcase small ecommerce brands that would love our support in these uncertain times. The response we've seen has been incredible, and as we've read through our growing list of 2300+ small ecommerce brands, we've compiled a list of a few favorites that we think you'll love too.

We've grouped them into these categories if you want to skip ahead:
Food & Coffee 🧁 ☕️
Fitness & Outdoors 🌲
Creativity & Hobbies 🎨
Beauty & Self-Care 💄
Apparel & Accessories 🛍
Babies & Kids 🍼
Pets (aka Fur Babies) 🐶 😻
Home 🏡
Happy Hour 🥂
Get our best content on ecommerce marketing in your inbox 2 times a week

Food & Coffee 🧁 ☕️
1. Takeout Kit: For when you want to order pad thai for the third time this week, Takeout Kit comes in. They make it easy to cook your favorite restaurant meals at home, including Indian Butter Chicken, Pad Thai, and Tonkotsu Ramen. They send you authentic and high quality non-perishable ingredients, a recipe card, cooking tips and history, and fresh add-ins and drink pairing suggestions. Prep work is virtually non-existent; ingredients come in the right quantity ready to go.

Discount Code: WELCOME10 for 10% off your first order.

2. Raclette Corner: If you don't know what raclette is, it's basically a large wheel of cheese that you melt and scrape onto other foods, like bread, meat, and potatoes.This online shop sells everything you need to make your own raclette, including cheese, Swiss meats, and cooking equipment. Need I say more?

Discount Code: WELCOME for 5% off the entire purchase for new customers.
3. Rumi Spice: When you literally need to spice up your home cooking, Rumi will bring you to Flavor Town. Their online shop sells ethically sourced and socially responsible spices, such as saffron and wild cumin, from Afghanistan to customers while catalyzing sustainable rural economic development for the citizens of Afghanistan.
Discount Code: GOODFOOD10 for 10% off your first order.
4. Prevail Jerky: Prevail is a clean label, paleo, keto, and gluten-free jerky brand that has crave-worthy flavor and a tender texture. Everything is made from 100% grass-fed beef and other unprocessed ingredients to give their jerky unique flavors from other brands.

Discount Code: jerky20 for 20% off any flavor jerky.

5. Frog Hollow Farm: If the thought of going to your petri dish of a grocery store petrifies you to your very core, Frog Hollow Farm has your back. Sourced from a 243-acre farm in Brentwood, California, Frog Hollow grows organic produce and creates small-batch gourmet foods, sold directly online to consumers nationwide.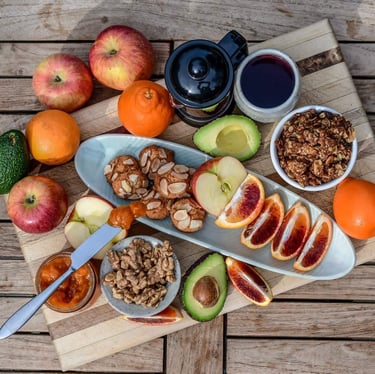 Discount Code: SHOPSMALL5 for 5% off all orders.

6. Partners Coffee Roasters: Partners Coffee is a small batch roaster located in Brooklyn, New York. Their story began in 2012 with an unwavering commitment to sourcing and roasting quality coffee. Since then, their partnerships with farmers, producers, baristas, roasters, businesses, and guests, have helped them nurture a shared coffee culture and experience...which frankly, we could all use right about now.

Discount Code: SHOPSMALL20 for 20% off.
7. The Baconer: It's been a rough few weeks, so you deserve some bacon, honestly. The Baconer is a family-owned business specializing in responsibly-made artisanal bacon in chef-driven flavors and hard-to-find cuts.
Like many other small-but-mighty family-owned businesses, we remain committed to delivering our products where they are needed.
We know that times are hard for many, so starting March 24th, we will donate 10% of every online purchase placed at thebaconer.com to World Central Kitchen's #ChefsForAmerica initiative. We will also include a free package of Ground Bacon with your order.
8. Callie's Hot Little Biscuit: If you're going to get some bacon, you probably need biscuits to go with it. Callie's Biscuits sells and ships frozen biscuits, jams, and pimento cheese straight to your door. Their flavors range from savory to sweet, and if we're being honest, I plan to order like 7 packages. 🤤
Discount Code: privypurchase for 10% off.

9. Cold Brew Club: If you're anything like the Privy team, you are probably going through cold brew withdrawal. Cold Brew Club is a 100% employee-owned business that delivers cold brew to your door, through their subscription plans.
Discount Code: Founder for $10 off for 10 months.

10. Mikey's: If Hot Pockets had a glow-up, they would become Mikey's. Their allergen-free products are made with recognizable ingredients, resulting in pizza pockets, breakfast burritos, tortillas, and english muffins made with only clean ingredients.

Discount Code: ShopSmall for 10% off your order.

11. Old Salt Merchants: Old Salt Merchants is a woman-owned and operated provisions company anchored in Berkeley, California. They are motivated by their passion for food and their mission to develop and expand customers' palates by providing a unique selection of gourmet salts, sugars, and healthy teas. Their products range from Sriracha Sea Salt to Matcha Tea Salt, Dark Coca Sugar to Wild Blueberry.

12. Colonna Coffee: Colonna makes great coffee accessible by roasting and shipping around the world. They offer freshly roasted beans, as well as fully-recyclable Nespresso compatible capsules, for when you want good coffee that's good for the environment, too.

Discount Code: SHOPSMALL20 for 20% off your next order, or start a subscription and get 20% off for life!

13. True Citrus: For 20 years, True Citrus has dedicated itself to helping people live a healthy, happy and true lifestyle with delicious water enhancers and drink mixes made with simple, non-GMO ingredients including real citrus juices and oils and no artificial sweeteners, preservatives or flavors. We love them so much, we have them in our office (and we miss them dearly).

Discount Code: SHOPSMALL for 30% off your order. Not valid on subscription product purchases.
14. Plum Deluxe: Plum Deluxe creates organic loose leaf teas and cheerful tea accessories, hand-blended fresh with care in Portland, Oregon. They're different from your typical online tea company; they're a community, and their mission is to help you create moments that mean something. Pinkies up to that.

Discount Code: SHOPSMALL for 10% off.
15. bobagreen: The Privy team works in Boston's Chinatown, and we are a little obsessed with Bubble Tea. I even shared this with our team over Slack, since I'm sure they need their Bubble Tea fix while we wait to get back to our favorite local joints.
Discount Code: SPREADLOVE for 10% off.


Fitness & Outdoors 🌲
1. Bombtech Golf: You can actually golf while social distancing (according to my dad, who has been living his best life and golfing every day for the last 3 weeks). Bombtech Golf creates high-performing, beautifully-designed golf clubs that they guarantee will outperform what's in your bag now.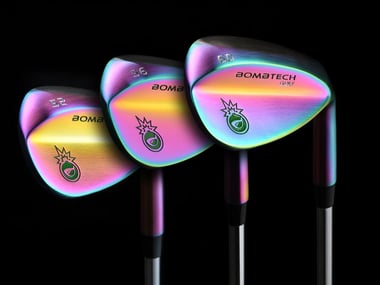 Discount Code: BOOM for 15% off.
2. Sunburst Fitness: A resounding theme for the Privy team is that we miss the gym. Sunburst Fitness Supply is an online retailer providing competitive prices on fitness equipment. Their full lineup of CorePump machines is perfect for those looking to get a full gym workout in a small space.

Discount Code: PRIVYMARKET10 for 10% off.
3. Brazyn Life: Brazyn makes innovative and portable fitness mobility tools, including the world's most portable foam roller, The Morph. It collapses flat so that it can easily be stored in a bag and take up less space at home.

4. Armpocket: Everyone I know is seizing any opportunity to get outside and go for a walk or run. Armpocket was created as an eco-friendly, yet durable, fitness armband to carry your phone, ID, keys, and more when you're out for a jog.

Discount Code: 15FORYOU for 15% off. Free shipping for orders over $25.

5. Runners Edge: You'll probably need some new kicks for all those runs you're going on now (or if you're me, you ruined your only workout sneakers on a muddy hike). Runners Edge sells tons of name brand sneakers at competitive prices.

Discount Code: Currently offering 15% off storewide (excluding sale items).
6. Booty Band Co.: The leading booty band and fitness accessory company offers a range of products that can easily be used at home or on the go. Resistance bands are a great addition to pilates, barre, bootcamp, and more, as well as a great substitution when you don't have free weights handy.

Discount Code: BOOTY5 for $5 off your first order.

7. Double Under Wonder: They sell custom speed ropes to workout enthusiasts and athletes. They're cut to fit your height, designed to fit your style, and always ready for a workout. These are portable, and easy to use at home (as long as you don't have downstairs neighbors)!

8. Stack45: UK-based Stack45 makes weightlifting gear and accessories, with some of their inventory shipping internationally. Their wrist wraps, lifting belts, grips, and sleeves are durable and supportive, and will get you through your at-home lifting sessions.

9.
Basin + Bend: Basin + Bend is a fly fishing and hunting retailer that leverages commerce for the conservation of the fish that pull, the animals they pursue, and the wild places they inhabit. Giving back a portion of profits is no longer enough. They believe in putting Conservation First™, so they donate 2% of the price of your purchase to a different quarterly conservation non-profit.
Discount Code: SHOPSMALLECOMM for 10% off.
Creativity & Hobbies 🎨
1. The Crafty Jackalope: For everyone embracing their inner grandma lately, The Crafty Jackalope is an online shop offering knit kits (yarn & pattern), knitting patterns, accessories, knitting needles and crochet hooks. A one-stop-shop for all your knitting needs.
Discount Code: SHOPSMALL10 for 10% off. Free shipping to USA & Canada.


2. Orange Street Paper: Staying connected to people is hard, and alongside Zoom meetings with all my friends, I've taken to writing notes (I mean, who doesn't love getting a sweet little surprise note in the mail?). Orange Street Paper Co. creates and designs original notebooks, pen sets, gift wrap, greeting cards and art prints. They are dedicated to and known for their quality paper products, which will help you create the most adorable notes and letters.
Discount Code: SHOPSMALL for 20% off.


3. Woodpeckers Crafts: Woodpeckers Crafts are passionate about the potential for wood to fuel your creativity. Whether you're a beginner crafter or professional artisan, they have a little something for everyone. Whether you're doing a craft with the kiddos or a full furniture makeover, you can probably find something at Woodpeckers.

4. Fairy Tale Yarn Co.: They sell quirky and whimsical dyed yarn, for when your projects could use a little something extra. Let your inner yarnie's imagination run wild, and create some colorful pieces to remind you of rainbows and unicorns during this difficult time.
Discount Code: Privy10 for 10% off. Free shipping over $75.
5. Shine in All Shades: Many people turn to adult coloring books to cope with anxiety – something lots of people are struggling with right now. Shine In All Shades Empowerment Coloring Book + Accessories is a call to shine a light on self-care and to celebrate diversity through positive affirmations and quotes famously said by women of color. Pages are filled with amazing hand-drawn illustrations that shine a light on the full spectrum of the diaspora.
Discount Code: WESHINE for 20% off.


6. Cute Root: Being stuck at home gives us ample time to reacquaint ourselves with a lost art: letter-writing. Cute Root's adorably punny cards are perfect for sending a note to a friend to let them know you're thinking about them; each card is made from recycled paper pulp and non-invasive seeds, so after your card is read, the recipient can plant it and watch it bloom into flowers or herbs!
Discount Code: SHOPSMALL for 10% off.


7. Promptly Journals: Can you think of a better time to start journaling? Promptly creates handwritten and digital journals so you can write your story, your way. They believe in the power of writing to bring healing, peace, and clarity to our lives, and their journals help you express thoughts, process feelings, and record the memories of these unprecedented times.

8. Macdaddy Music: A few members of our team find comfort in listening to, creating, and playing music. Macdaddy sells guitar and bass equipment, specializing in effects, pickups, electronics and amplifiers.
Discount Code: shopsmall10 for 10% off your first order.

9. Terra Create: If you're feeling brave enough to get your teen off the internet, try these craft kits, specifically designed for tweens and teens. They are all about making crafting approachable and fun while building craftsmanship and confidence in novice makers.
Discount Code: ISHOPSMALL2020 for 25% off the first month of a month-to-month subscription. Not valid on overstock kits or longer pre-paid subscriptions.


10. Mountain Crest Gardens: Flex that green thumb and check out the ultimate succulent store, based in California. This long-time Privy customer grows and sells over 700 varieties of succulents, and ships to all 50 states. We love them so much, we even named a conference room after them!

11. Crafty Croc: Crafty Croc offers everything you need to live brightly, including watercolor brush pens, paint markers, adult coloring books, and printables. They even host Stay Home art and lettering classes, so it's not just about the product – it's about the experience, too.

12. Paint By Numbers Online: Find paint by number kits for every skill level, from children to Van Gogh himself. Mindfulness is linked to therapeutic activities like painting, and a kit makes it much less intimidating when you get started.
Beauty & Self-Care 💄
1. Cait + Co: Cait + Co creates bath bombs that look sweet enough to eat (although for legal reasons, we should probably tell you you shouldn't). Their handmade bath and body products are designed to bring joy, help you embrace the day, and radiate beauty. Their products are made in the USA and 5% of proceeds are donated to The Lovin' Soap Project!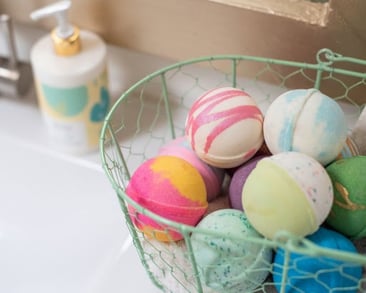 Discount Code: SHOPSMALL for 10% off and free standard shipping in the US.
2. Solitude Soapworks: Located in the socially-distanced Adirondack Mountains, Solitude Soapworks handcrafts small-batch, artisan soaps and body products that smell amazing and leave your skin feeling silky. With personal hygiene being especially important right now, they have opted to do right by their customers by leveling prices and offering discounts, to make their products as accessible as possible.

3. Bomba Curls: Bomba Curls is all about curl freedom! They believe in clean, green haircare that's actually good for you. Their products are made using premium, natural and certified organic ingredients for strong, healthy bombshell curls.
Discount Code: GIFT for 15% off.
4. Stone Field Shaving Co.: Stone Field Shaving Co. is a small, Canadian-based online store specializing in wet shaving products. They sell razors, brushes, shave creams, shave soaps, aftershaves, and more, to leave you looking like a suave Canadian lumberjack.

Discount Code: WELCOME10% FOR 10% off your first order.

5. Chella: Chella is a cosmetic company focused on brows and eyes based in Southern California. They understand that they can empower women through beauty and that has become their source of inspiration behind the brand. Their "How to Brow in 3 Easy Steps" is what differentiates them in the market and makes them the go-to brand for all things brows.
Discount Code: Privy15 for 15% off your first order.
6. Waxing Kara: Waxing Kara grew organically from Kara's work as an artist when she painted with beeswax, into a line of delicious natural foods and skin-loving bath and beauty goods. Her 40 acres of land are filled with wildflowers, with the sole mission of nurturing the local bee population.

7. Freedom Natural Deodorant: Just because you're social distancing doesn't mean you should neglect this part of your self-care routine. Freedom Natural Deodorant's award-winning formula contains no toxins or skin irritants and is 100% natural. Featuring luxury essential oil scent blends such as lavender, citrus, bergamot mint, coconut vanilla, and sensitive unscented.
Discount Code: PRIVY for 15% off your first order.

8. PureBody Nantucket: If you would really kill for a spa weekend right about now, PureBody Nantucket can help you achieve maximum zen at home. Their plant-based, organic skincare line, handmade on Nantucket Island, blends quality ingredients with a little luxury.

Discount Code: welcome10%off for 10% off. Free shipping on orders over $45.

9. Leafwell Botanicals: Leafwell Botanicals is a US-based company focused on manufacturing premium hemp and CBD-infused products. Their tinctures are made using organic MCT oil, their organically-grown hemp extracts, and organic oils. Their beauty line includes an oil-based body cream that makes an excellent moisturizer and all products are batch made from scratch using all-natural ingredients.

Apparel & Accessories
🛍
1. Roanline: Just because you're stuck at home doesn't mean you can't look like you're getting outside. Roanline is a marketplace for the best outdoors (and outdoors-inspired) clothing and gear for women and men. They partner with brands that demonstrate a meaningful commitment to environmental and social responsibility in both the products they make and the actions they take. Personal take, their clothes strike just the right balance between comfy and put-together, perfect for your work-from-home ensemble.
Discount Code: SHOPSMALL20 for 20% off full-priced items.

2. Catch Some Air: Catch Some Air is the happiest clothing brand on earth, which I think we can all use right about now. Their profits fund helping kids with cancer stay happy when they feel crappy. Their origin is a heartwarming story about the two sister founders going through cancer and using their hours in the hospital to create happy t-shirts...which in turn, made other kids happy!

Discount Code: PRIVY10 for 10% off.

3. Andie Swim: Someday, we will be able to go to the beach again, and when that happens, you deserve a cute new swimsuit (don't fight me on this). Andie is a swimwear brand selling timeless suits to women who like to keep things simple. Their digital fitting room experience and their team of Fit Experts are ready to step in when you can't (or don't want to) be in a store trying on.

Discount Code: SHOPSMALL for 15% off.

4. Fresh Clean Tees: The perfect work-from-home uniform for dudes who want to be comfy AF, Fresh Clean Tees is a men's basic apparel brand providing guys with super soft, comfortable, stylish and affordable tee shirts, hoodies and more.

Discount Code: COMFY15 for 15% off.

5. Gale & Hayes: Gale and Hayes specializes in hand-crafted and sustainable women's accessories, specifically handbags and one-of-a kind denim jackets. They use 100% USA vegetable-tanned leather and each piece is designed and hand-crafted in their New England studio. They celebrate individuality, slow fashion and the artisan's touch that so much of the industry lacks today.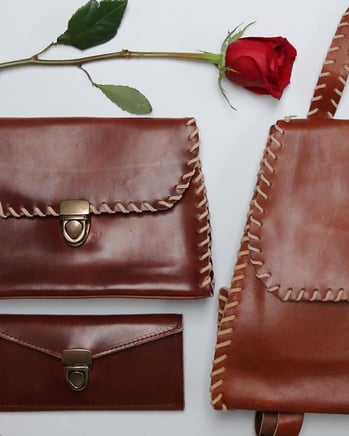 Discount Code: hello for 10% off your first order.

6. CŌYA: The universe of Cōya is a mix of playful colors, with lavish and delicate materials. Made in Athens, Greece, their looks are elegant and confident, for the strong woman with a touch of whimsy.

Discount Code: COYAMARKET10 for 10% off.

7. Tupelo Honey Maternity: This brand sells maternity clothing designed for style and comfort during pregnancy. Their looks are for women who want to remain stylish, active, and comfortable during pregnancy and beyond. Embrace the bump!
8. Meer: Ladies, can we get real for a second? No one wants to go through work-from-home life wearing an uncomfortable bra. Enter Meer. Meer Bras are designed to provide superior support and comfort, without uncomfortable underwire. They are designed by engineers and made with 100% recycled, post-consumer plastic water bottles.

Discount Code: SHOPSMALL10 for $10 off purchases of $55 or more.

9. Socks n Socks: The fun sock trend is a rare fashion statement that doesn't have to stop if you're stuck inside. Started by a brother duo who have all kinds of crazy design ideas, they are creating cute and fun designs you'll love – because after all, who likes boring socks anyway? They are based in Atlanta and sell all over the globe.

Discount Code: shopsmallecomm for 15% off.

10. Johnnie-O: Johnnie-O is about combining East Coast tradition with Midwest grit & West Coast casual. They make polo shirts, t-shirts, shorts, pants, outerwear, and hats that will look great from coast to coast.

11. Hello Curve: Hello Curve is a plus size online clothing shop from sunny Singapore, established in 2015. They understand the lack of chic curve fashion in Australia, New Zealand, Singapore and worldwide in general. They provide trendy plus size clothes including dresses, blouses, denim, jackets, swimwear and more for plus size women, shipping free to Australia, Singapore, New Zealand, UK, and USA with a purchase of ~$70 or more.

12. Sara Patino Jewelry: Sara Patino Jewelry is a modern collection made in St. Louis, MO with recycled metals and ethically sourced gemstones. Sophisticated and modern in style, it's jewelry that is equally beautiful as it is responsible.
13. Twine & Twig: Twine & Twig is a jewelry company founded by two sisters in Charlotte, NC. Their pieces are designed + handcrafted with naturally-sourced materials from around the world to make the perfect unique statement piece.
Discount Code: SHOPSMALL20 20% off.

14. Boldbody Apparel: Boldbody Apparel sells premium activewear designed to help you live your life out loud. Their site features Privy's very own, Alex Manwaring, as an amateur model (see below), and for that reason alone you should shop there.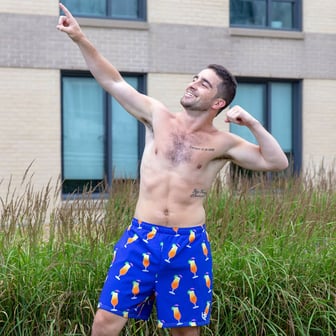 Discount Code: GOBOLD15 for 15% off your first order.
15. Weekend Offender: The Weekend Offender team presents innovative collections to an ever growing following, synonymously increasing their brand profile and presence within the fashion industry. The designs are a culmination of style, functionality and quirkiness, with a primary focus on quality that stays true to their brand philosophy: no-nonsense, functional clothes with an insubordinate twist.

16. Spoonful Apparel: They create apparel with inspiring messages and donate 50% to organizations that work to end childhood hunger in the United States. What's super cool is that they show you on each product page how many meals your purchase will provide. In a world where we're all just trying to do something good, this checks all the boxes.
Discount Code: inspire10 for 10% off.


17. Ruby Lane Boutique: Spring is in full swing at Ruby Lane, offering free-spirited, feminine and creative pieces that make me want to frolic through a meadow in a straw hat (in a good way).
Discount Code: new10 for new customers to get 10% off.
Read more: Best Shopify Jewelry Stores To Inspire You.
Babies & Kids 🍼🐶 😻🏡🥂
1. Bazzle Baby: Bazzle Baby is a baby accessories brand that is women-owned and operated out of Jacksonville, Florida. They were the first in the US market to bring bandana drool bibs, and have since expanded their line into products to make parents' lives a little bit easier, which I'm sure would be appreciated these days.
Discount Code: NEW CUSTOMER 15% for 15% off.


2. Morgan & Milo: I think we can all agree that baby shoes are the cutest inanimate objects on the face of the earth. Morgan & Milo makes shoes for kids designed to be comfortable without sacrificing style, using modern twists on timeless, classic designs with a sneaker bottom for extra comfort.

3. Zutano: This long-time Privy merchant makes stay-on baby booties, baby clothing, and accessories made from premier fabrics such as organic cotton and their signature Cozie Fleece. They even have a conference room named after them at Privy HQ, and we can confirm, the booties are the softest.

4. Geyer Instructional Products: For all you parents out there who suddenly find yourselves full-time homeschool teachers, this one's for you. Geyer sells K-12 school supplies, including math, science, robotics, and general supplies. Their workbooks, learning resources, and hands-on activities might make home learning a little easier.
Discount Code: FLASH5 for 5% off and free shipping.


5. Smiling Tree Toys: Meet your fun-loving, tree-hugging wooden toy makers! Justin and Kathleen design and handcraft keepsake wooden toys in their red barn wood shop on the Minnesota prairie. From name puzzles to alphabet blocks to wood teethers and more: all lovingly made by their team of four using sustainable woods and an organic finish. Plus, they plant a tree for every toy they sell.
Discount Code: SUPPORT4SMALL for 10% off.

6. ezpz: ezpz's goal is to be the innovation leader in thoughtfully designed feeding gear. All of ezpz's products are created to help babies and toddlers meet key developmental milestones while making family mealtime less about mess and more about fun. They can't guarantee that your kid won't end up with spaghetti in her hair, but they can try.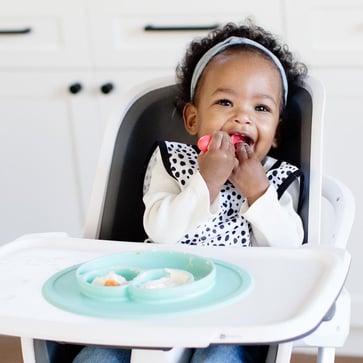 Discount Code: SHOPSMALL for 15% off.

7. Peejamas: Peejamas are a sustainable and affordable alternative to disposable diapers. They help parents and kids get through potty training and ongoing bedwetting. And if you're looking for new ecommerce marketing tactics, check out how they generated $100,000 in revenue over the course of 7 months, with 3 simple Privy campaigns. And listen to their Founder, Craig Hammond, on this episode of The Ecommerce Marketing Show.

Discount Code: NOTP20 for 20% off.
8. Little Adventures: Adventure is what makes childhood so amazing. Little Adventures lets your little ones jump into the world of make believe simply by changing their clothes. They make dress ups for kids that are washable, comfortable and easy to get on and off. They are made with high quality fabrics that last for years to come, and honestly if they came in adult sizes I would wear them to work all the time.

Discount Code: Pretend15 for 15% off.
9. Bear & Company: Bear & Company takes the traditional Build-a-Bear workshop experience and brings it to your home! Their goal is to match plush stuffed animals and their teeny tiny outfits with their forever families. This is a fun indoor activity for kiddos and adults (seriously considering purchasing these for my kid-free household).

10. Juguear: Play, laugh and grow. This is the ethos behind the selection of wooden and educational toys in their shop. Spain-based Juguear aims to provide children with toys that will aid their development and learning while fostering imagination and creativity.

Discount Code: SHOPSMALL for 5% off.

11. Bella Luna Toys: Bella Luna Toys is committed to offering unique Waldorf, wooden and natural toys and products for children and families that are safe, healthy, and encourage imaginative play. Their products are whimsical and sure to inspire kids, or the inner kid in all of us.

12. LAMINIFIGS: For the older kid (or adult) who wants to step up their LEGO game, check out LAMINIFIGS. While not affiliated with LEGO, this online store sells similar block sets that allow you to create your own large dog, cat, or gaming miniatures.

Discount Code: 10OFF for 10% off.

13. My Very Own House: Kids destroying your house? No problem – here's one where they're actually encouraged to color all over the walls. These large children's coloring houses are constructed from eco-friendly, durable cardboard and can easily be colored in with crayons or washable markers.

Pets (AKA Fur Babies) 🐶 😻
1. Jax & Bones: Jax & Bones is an eco-friendly company specializing in luxury dog bedding and adorable and durable dog toys and accessories. Founder Tina Nguyen wanted to create a business that would allow her to take her dog to work and cater to two of his basic needs: sleeping and playing! Her dog, Jax the beagle, is the inspiration behind the company and continues to inspire her to create new bedding shapes and styles and toys for all seasons.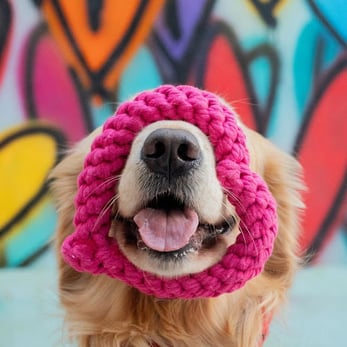 2. Wolf & I Co.: Wolf & I Co. is an Australian company specializing in superior equipment for dogs. The founders enjoy plenty of time with their dog in the great outdoors and they have found the gear needed must be tough in order to withstand the salt, sun, mud, surf and sand. They believe life should be an adventure, and they pride themselves on their robust range of products to ensure that everyone's four-legged friend can join in on the adventure.
Discount Code: HOWL15 for 15% off.
3. Fetching Fields: Fetching Fields makes human-grade, certified organic, plant-based wellness treats for your canine. Their products are formulated and designed for the goodest boys and girls.

Discount Code: PRIVY15 for 15% off and free 3-day shipping.

4. TacoCat Creations: All you fellow crazy cat people out there, gather around. TacoCat makes cool stuff for cats and the people who love them! That means catnip, catnip toys, cat beds, bow ties and collars. They also have human stuff like shirts, buttons, pins, magnets, stickers and more.

5. PussMeow: In a world filled with cat tchotchkes, PussMeow began just last year with the goal to find and create unique cat products for consumers who sought something other than mainstream.
6. Wild Clementine Co.: Wild Clementine Co. was created to provide handcrafted, quality products for your everyday life – and your pet's, including ombre-dyed rope leashes. Their mission is to bring bright colors, quirky textiles, and artisan-made goods for pets, home, and daily use. Every item is handmade with love in Washington State, utilizing natural materials and working hard to reduce waste at every step of the process. They also donate a portion of every sale to the World Wildlife Fund.

Home 🏡
1. Hygge Box: Hygge is a Danish word for a mood of coziness, comfort, wellness, and contentment – usually achieved while staying home. That's why Hygge Box is such an appropriate subscription to shop during a pandemic. Each month, they send a box of curated items (including drink, snack & candle) from around the world so you can stay home and hygge.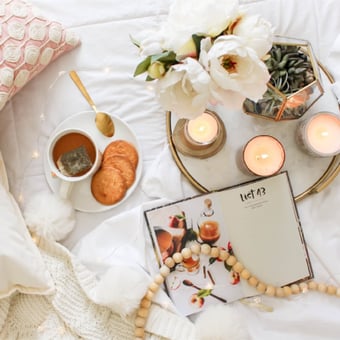 2. Jolie Home: If you're binge-watching HGTV while scrolling Pinterest for your next home DIY inspiration, it's go time. Jolie paints, brushes, and complementary products are developed to make it easy to refresh your furniture and makeover your home. Paint a table, paint your walls, paint everything you own.

Discount Code: shopsmall for 10% off.
3. Hudson & Vine: This store has a little bit of everything – from glassware and throw pillows, to storage and bedding. Hudson & Vine is an online retailer of unique and high quality home and garden products.

Discount Code: SMALL15 for 15% off.
4. hülyahome: After spending all day craning your neck at whatever makeshift home office you've built, rest your head on hülyahome's eco-friendly bed pillows. Their pillows and bed linens are made of cotton, bamboo and their unique Polar Cooling Fiber, to keep you cool and well-rested while you're stuck at home.
Discount Code: BESAFE25 for 25% off any product.

5. Cancelled Plans: Though the irony of their name isn't lost on us, we can still appreciate Cancelled Plans during this time. Their relatable scented, hand-poured candles make us feel seen, with scent names like Introvert, Do Not Disturb, and Social Anxiety. High-end design, clean burning, and vibrant pops of color, these small-batch relatable candles will have all of you saying, "sorry I can't go out tonight, I have a date with my couch," which will actually be true for once.

Discount Code: SHOPSMALL for 15% off.

6. Neat & Navy Blue: This small home fragrance business run out of rural Iowa will leave your home sanctuary (or prison, depending on your levels of cabin fever right now) feeling fresh, clean, and renewed. Neat & Navy Blue's candles, diffusers, and soaps come in a variety of natural scents, like Lemon & Lavender, Sage & Seasalt, Spring Farmhouse, and Sweet Clementine.

Discount Code: PRIVY for 20% off your first order.

7. Memory Block: Memory Block allows you to print your memories on wood, acrylic or slate, making for personalized and heartwarming decor or gifts. It feels more special than just hanging a framed photo, allowing you to take that gallery wall you always wanted up a notch.

Discount Code: MBPRIVY15 for 15% off.

8. Rumpl: While the rest of the country seems to be welcoming spring, New England is getting sad, wet, rainy weather. But professional homebodies know that this means one thing: MORE. BLANKETS. Rumpl creates amazing blankets for both indoor and outdoor coziness, applying modern materials typically found in premium outdoor gear.

Discount Code: SHOPSMALL for 15% off full-priced items.

9. Tosso.com: If you're lucky enough to have a yard (city girl here, can I come live with you?), you have the potential for tons of fun activities right at your door. Tosso.com designs and builds some of the highest quality outdoor games on the planet, from cornhole to giant checkers, paddles to giant Jenga. Add a few pints and you've got yourself a nice brewery patio vibe.

Discount Code: SSE for 10% off.

10. Lottie Murphy: Lottie herself illustrates these bright and colorful tea towels, trays, aprons, and art prints. She is a London-based designer and illustrator, using her fine art background and hand-drawn style to spread cheerful products across the world.

Discount Code: FREEPOST for free UK shipping.
11. Nomad Wax: They make 100% soy candles and scented products that elevate your everyday experiences. They use the highest quality, most ethical suppliers around, and strive to use only all-natural, organic ingredients wherever possible. Vegan, phthalate-free, paraben-free, lead-free, sulfate-free, cruelty-free, eco-friendly, handmade products for home + body.

Discount Code: TAKE15 to get 15% off an order of $25 or more, with a $5 flat shipping rate.

12. My Ex Boyfriend: My Ex Boyfriend offers a curated selection of unique furniture & gift items. If you enjoy punchy colors, sleek designs, and the occasional sarcastic joke, you'll probably love this place.

Happy Hour 🥂
1. Wine Nook: There's no shame in needing boxed wine on tap right now. And with Wine Nook, you can drink Moët on your Franzie budget, and your pals during your Zoom Happy Hour will be none the wiser.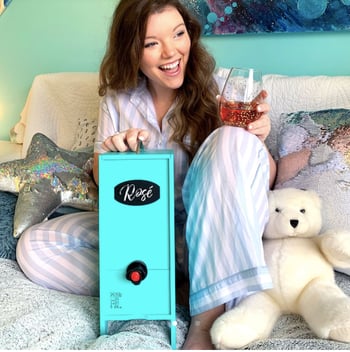 2. Adventures in Homebrewing: If beer is more your speed – specifically, home-brewed beer, you can buy all the supplies you'll need at Adventures in Homebrewing. They also sell products that would allow you to make your own wine or liquor, along with tons of recipes. If you can't go out to the bar, bring the bar to you.
3. Spirits & Spice: At Spirits & Spice you will find the highest quality spirits, custom spice blends, amazing oils, vinegars, and wine. Each product is hand-selected by owner, Kim Weiss, so you can create your own craft cocktails at home.

4. Wine Shop at Home: Wine Shop at Home sells everything you need to create your own wine tasting at home so you can level up your date night (or drink it all by yourself, we're not judging). You can purchase individual bottles, send a gift basket, or join their Wine Club. Get some charcuterie and go to town.

5. Fingaz Bowl: If you have roommates to play with, The Fingaz Bowl is designed specifically to play the drinking game, Fingers. If you can count, you can play. Please play responsibly.

Discount Code: buzzed for 10% off.

6. Enchanted Drinks: Whether you're having a virtual girls' night or practicing some self care with a cocktail in hand, Enchanted Drinks will help you shake things up. Transform your drinks into enchanting creations with their range of mesmerizing drink products and gift sets. This includes a range from non-alcoholic shimmer powders to alcohol gift sets. 🌈💖🍸✨

Discount Code: ShopSmall10 for 10% off.
7. EATABLE Popcorn: EATABLE creates gourmet popcorn infused with wines, spirits and cocktail flavors! Their refined snacks are made using natural ingredients, worthy of your everyday celebrations (read as: drinking at 3:30pm on a Tuesday because day and time mean nothing now).

Discount Code: POP5 for $5 off and get free shipping across Canada and USA on orders over $39.
Subscribe for Updates
Get our best content on ecommerce marketing in your inbox 2 times a week.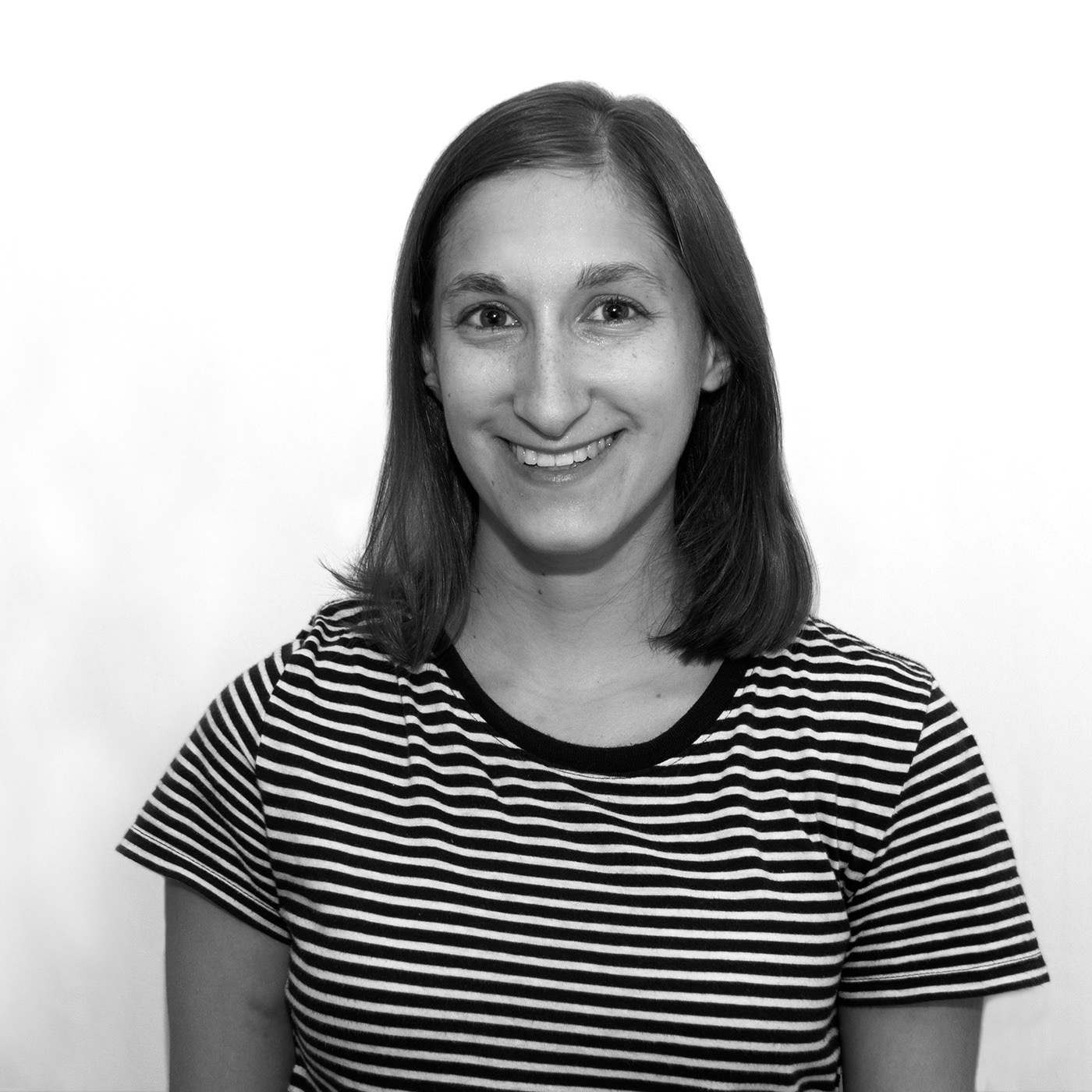 Written by Rachel Waldmann
Subscribe for Updates
Get our best content on ecommerce marketing in your inbox 2 times a week.