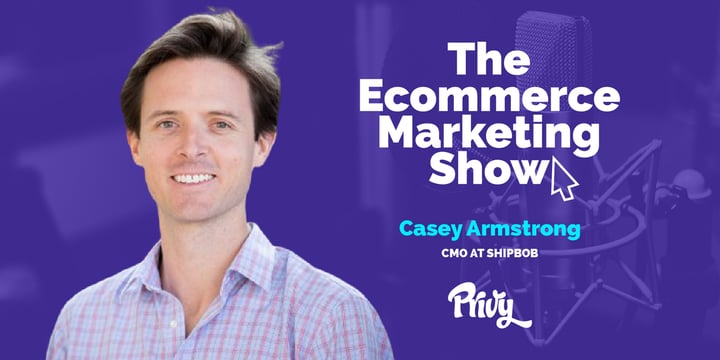 Outside of Black Friday/Cyber Monday, the ShipBob team had the most shipments in a seven day period ever in March.
Demand for their shipping and fulfillment services for direct-to-consumer brands has never been greater.
So if anyone has a pulse on what the world of ecommerce looks like right now, it's them. (Just check out this report they've been updating weekly.)
That's exactly what their CMO, Casey Armstrong, shares on this episode.
And you know what? The future's looking bright.
You can tune in above👆 on Apple Podcasts, Spotify, Stitcher, or anywhere you get your podcasts.
Get our best content on ecommerce marketing in your inbox 2 times a week
On this episode, you'll learn:
The most surprising industry they've seen a surge in recently.
Why they're still shipping non-essentials.
The right time to think about outsourcing your fulfillment.
How Organic Olivia and Supply have shifted their approach in creative ways.
What to listen for:
[1:07] How they rallied cross-functionally to get their trends page live in one day.
[8:52] When to bring on ShipBob.
[15:06] What does the future of ecommerce look like?
[17:58] Why their team has put their KPIs on the back burner.
[24:45] Brands that have done a good job pivoting.
[26:55] What the ShipBob marketing team looks like.
Links to love👇👇