Introducing Privy's Welcome Series: The Secret For Leveling Up Your Brand's Welcome Strategy
Published on Dec 14, 2021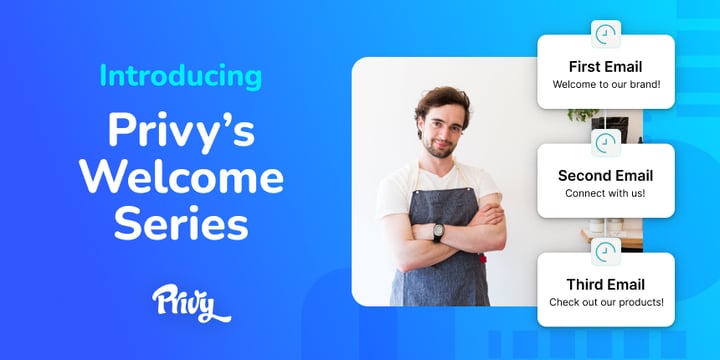 We're coming out of a killer Black Friday/Cyber Monday.
Shopify reported a 23% increase in sales worldwide.
Ecommerce sales reached over $19 billion on Black Friday and Cyber Monday. And when you look at the entire month of November, that number jumps to over $109 billion.
Consumers are shopping online early and often.
So it's more important than ever for ecommerce brands to deliver a positive experience from the very first time a shopper visits their store.
And not just during peak months like November.
Earlier this year, Privy introduced welcome emails to help ecommerce brands tell their brand story and turn subscribers into engaged customers.
Now, we've taken welcome emails to the next level with a brand new automated welcome series.
Take your welcome strategy to the next level
Welcome emails are a must-have for any ecommerce business.
They set the tone for your subscribers' relationship with your brand. And they deliver incredible results.
Welcome emails average a 91% open rate and generate up to 3x more revenue than other email types.
So imagine what a welcome series can do for your brand when it gets you in front of your newest subscribers repeatedly.
A welcome series is a collection of welcome emails that nurtures your subscribers. When the time comes to send these subscribers a call-to-action to buy, they'll be more likely to take that action.
Because the more positive contact you have with subscribers, the easier it is to develop and sustain relationships.
Your contacts need to see your branding and messaging consistently before they'll trust you.
It's all about playing the long game to build a truly engaged list.
Think about it – have you ever received a welcome email from a brand after joining their list and weeks passed before you saw another email from them?
Did you engage with that second email?
I'm willing to bet that a lot of us in this scenario don't even remember signing up for the email list in the first place.
That's the kind of experience that can lead to unsubscribes because contacts haven't had a chance to learn more about what the brand has to offer, and they may forget who you are if there's a big gap between your first and second send.
But a welcome series builds trust over time AND keeps you top of mind for your subscribers.
Send a welcome series and tell a deeper story
Each brand story is unique. With Privy, you have the flexibility to create a series of welcome emails that bring your brand to life for your subscribers.
You likely have a ton of awesome information you want your subscribers to know.
You might want to share your founder story, educate your subscribers on your products, and promote your social communities as your subscribers are getting to know your brand.
And you absolutely should be sharing the things that make your brand stand out.
But instead of trying to pack all of that important information into a single welcome email, a welcome series gives you the flexibility to tell that deeper story without potentially overwhelming subscribers.
You can focus each email in your welcome series on specific content.
You'll share all that important information AND you'll make it much more digestible for your subscribers so they're more likely to engage.
Check out how House of Jewels Miami and Muddy Bites approach their welcome series.
Both brands send multiple emails within the first week a subscriber joins their list.
But the content of both series is tailored to each brand.
House of Jewels Miami includes a warm welcome message, their founder story and their brand commitments throughout their series.
Muddy Bites, on the other hand, shares a story of the journey the brand has been on since it launched. Their welcome series also includes some education around their core product and social proof in the form of reviews.
There isn't a one-size-fits-all approach to a welcome series. After all, the series should stay true to your brand.
What's important is that you're creating a series that tells a deeper story so that every time your subscribers see your name in their mailbox they'll be excited.
Nurture subscribers into loyal customers
Beyond everything a welcome series can do for your relationship with your subscribers, it's also a critical revenue driver for your ecommerce business.
More emails means more opportunities to bring in sales.
A welcome series lets you gradually introduce products and give subscribers more opportunities to buy without adding too much pressure.
And the best part is that Privy does the work for you.
With the power of Privy's platform, any time someone signs up for your list through an onsite campaign, they'll be automatically enrolled in your welcome series.
And it doesn't matter if you're bringing in thousands of new subscribers over a major holiday like Black Friday, or it's just a regular Tuesday.
Your welcome series will be there, working 24/7, to nurture your newest subscribers and convert their curiosity into sales when the time is right.
Whether you have 2 emails in your series or 10, your welcome series will show your newest subscribers that they made the right choice signing up for your list.
Here's how it all works:
The welcome series is available today as part of Privy's welcome email feature in our Starter or Growth plans.
Join Privy today and start the New Year off right with a proper welcome series for your brand.
Subscribe for Updates
Get our best content on ecommerce marketing in your inbox 2 times a week.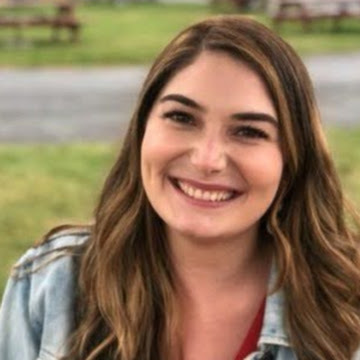 Written by Jess Iocca
Jess joins Privy after completing her MBA at Boston University, where she specialized in marketing and social impact. She loves introducing her family and friends to small businesses and emerging brands, and is thrilled to put that passion to work at Privy. Outside of work, you can find Jess organizing her virtual book club and exploring new restaurants. Jess lives in Boston with her husband and their cat, Phoebe.
Subscribe for Updates
Get our best content on ecommerce marketing in your inbox 2 times a week.