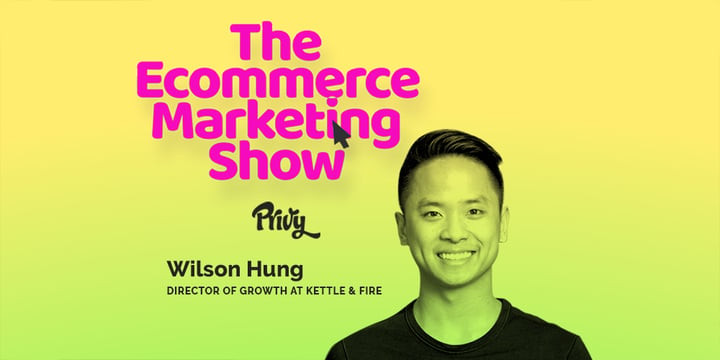 Order confirmation emails give you information you actually want.
Yay! You ordered this new thing. But it doesn't feel official until you get the email.
The only problem is they're usually not that good. You don't get any new information. You probably get a picture of the item you purchased with an order number and your address. But you already know all those things…
This is a chance for brands to stand out. And that's exactly what Kettle & Fire does.
They turned confirmation emails into their superpower by teaching their customers about the product they just bought. How valuable is that?
You can tune in above👆 on Apple Podcasts, Spotify, Stitcher, or anywhere you get your podcasts.
Get our best content on ecommerce marketing in your inbox 2 times a week
On this episode, you'll learn:
How 2 bloggers were responsible for 10k/month in revenue in the early days.
Why they made it easier for their subscribers to skip orders.
The value of using email to educate your customers.
How you can use grocery stores as a way to acquire customers for your D2C business.
What to listen for:
[4:35] Wilson's initial 30-day plan with Kettle & Fire.
[9:32] How retail and D2C fit together in the CPG space.
[12:44] How can you maximize the impact of a confirmation email? (Especially if you're a subscription business.)
[20:41] How to use education to guide your customers through the journey.
[22:57] How to measure your onboarding success.
[25:10] How does your online store support retail?
Links to love👇👇