How to measure and grow Customer lifetime value (CLV)
Written by Isaiah Bollinger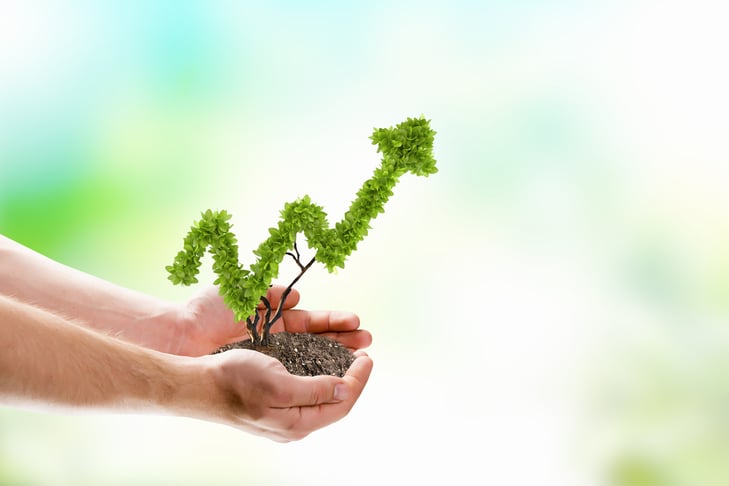 Guest post by Isaiah Bollinger, CEO of Trellis
Increasing your customer lifetime value, or "LTV," is arguably the most important thing you can do to grow your eCommerce business. It's expensive to bring in new customers, and we have seen many eCommerce businesses fail because they spend too much on customer acquisition because they don't get enough value from each customer and thus have to keep getting new customers to replace old ones that don't come back to buy again.
Therefore it's critical to start looking at LTV as one of the most important data points of your business.
How to Calculate Customer Lifetime Value
The first step in growing customer lifetime value is tracking the data. If you don't know how much your average customer is worth its hard to know what is working and its whats not working to improve the metric.
Track The Data:
Customer LTV can be calculated by determining the average number of purchases per customer multiplied by the average order value. This can be figured out by finding out total purchases divided by total customers.
Sales Per Customer = Total Number of Sales / Total Number of Customers
Next you need to calculate the average order value (AOV). This is very simple and can be calculated by total sales dollar value divided by the total number of sales. Many platforms will calculate this automatically for you.
AOV = Total revenue of sales / Total number orders
Your lifetime value can be calculated simply by multiplying Sales per customer by the average order value.
LTV = Sales Per Customer * AOV
The problem with this is that many customers may be using guest checkout so your numbers could be skewed because you don't actually have the correct number of customers in your database.
I highly recommend looking into a platform like Zaius, or another eCommerce friendly CRM that can help you track this on a more one to one customer granular level.
Once you know your LTV you can start to see what kind of promotions make sense in terms of the cost to acquire a customer. You can also start to track and see if LTV is improving or getting worse and learn what to do to improve it. In theory if purchases are increasing at a faster rate than new customers, your LTV should be growing!
14 Ways to Increase Your Customer Lifetime Value
Understand Your Target Segments:
Every customer is unique but you most likely have certain types of customers. A simple example is just men versus women which is most applicable to clothing, apparel, accessories and fashion related items. As you learn more about your customers you may find you have different targets like millenial women and baby boomer women that want and expect different things. You can start to market to them differently and also ensure your website and overall business appeals to both segments to increase LTV and brand loyalty.
Promotion Management:
The reality is almost every eCommerce business needs some sort of promotion to generate more sales with the exception of major brands like Apple. Managing promotions and building a strategy around that can build repeat customers. If customers know that they are unique or exciting promotions every so often they will come back and buy again.
Offering personalized promotions to customers who haven't bought in a while could help too.
Email Lifecycle Marketing:
Out of sight out of mind is what they say. Email is one of the best ways to bring customers back and remind them of you. There are many ways to manage the lifecycle of customers and ensure they buy again for refills etc or whatever cycle they may be in their buying journey.
Having a system and process for email lifecycle marketing is critical to growing and nurturing your customer base. Its arguably the most efficient and cost effective way to grow eCommerce sales.
Bundles, Kits, & Other Grouped Products:
Sometimes a product on its own isn't enough to entice a buyer. Bundling or creating kits is a way to differentiate from Amazon and make it more exciting to buy from your store. Platforms like Shopify, BigCommerce, and Magento allow for creating unique products that could become a set of products or a customizable product that is much more unique than a simple product. This can encourage customers to become larger buyers than simply buying one off products.
A good example of this is security site Abode who has many different bundles and kits to buy from.
Shipping & Logistics:
A bad customer experience around shipping will most likely kill your repeat sales and LTV. This requires multiple aspects. One is effective and competitive shipping rates of either free or some other competitive options. This may include offering multiple options like free ground but more expensive overnight etc.
Lastly you need a good process for keeping the customer informed during the logistics journey. It's helpful to know that your package has shipped or is on its way. You must ensure that the customer feels informed along the entire process to final delivery.
Customer Services & Returns:
Having a great customer service and returns process is critical to ensuring customers love your brand. I know many people that buy with the intention of returning, which may be annoying to you as a business but will earn you some incredibly loyal customers. There are platforms like Returnly that can help you streamline returns as well as customer service platforms like Zendesk or live chat platforms to ensure easy access to someone who can help you online.
Upsells, Related Products, and Cross Sells:
Having a strong ability to upsell customers is critical. At the end of the day, cross sells, upsells and related products are really all ways to upsell the customer. Find ways to ensure customers get the right product recommendations and buy beyond just the one product they found. At the very least they should be aware of what's out there. Almost all eCommerce platforms have some form of this built in, and they are many more robust add ons for this as well.
Enhanced Site Search:
Amazon is known for having amazing site search. However, you too can have amazing site search by using one of the many high quality search third party providers. Many of them have integrations with popular platforms like Shopify or Magento so there is no excuse to not have great search in today's world.
Retargeting:
Retargeting your site visitors and customers is a great way to grow sales. Sometimes customers need a friendly reminder to come back to your store and retargeting is a simple way to do that. Modern marketing has gotten much more advanced in terms of ability to advertise to existing customers or prospective site visitors.
Abandoned Cart:
This is a new brainer and should be your go to simple tactic to increase sales. Many people sometimes abandon cart for many reasons including just being plain busy. Abandoned cart email marketing can increase sales by over 10% in some scenarios, so this is an easy win for most businesses.
Wish List & Curation:
I am shocked by how much some people I know use wishlist. As someone that doesn't really shop like this, it's not really for me, but there are many shoppers who live to save for later and identify things they love. Wish lists and shopper curation to buy for later could help you generate huge brand loyalty and increase LTV.
Rewards Programs:
This is a no brainer for most businesses that are trying to increase brand loyalty. Having a rewards program can help you generate more new customers and increase LTV of existing customers. There are many effective third party add ons to popular eCommerce platforms for this.
New Products:
I met a startup direct to consumer brand that had mastered their ability to create new products. They were creating new skus every month and innovating at an incredible pace for their size. Figuring out how to release new products faster could be your go to route to increasing LTV.
If you only have a few products it's hard to increase LTV unless they require frequent purchasing like some sort of critical need. Having more and more product variation can help your customers come back for something new or even a new category of product you didn't have before!
Product Customizer & Personalization:
It's easier than ever to build a product customizer online. There are third party platforms that can manipulate images and allow you to create custom products on the fly similar to Nike for a fraction of the cost. Finding a way to incorporate product customization and personalization could help you turn once small purchases into premium customers.
Conclusion:
Ultimately, there is an endless amount of ways to increase LTV. I just like to highlight some of the common ways we have seen hundreds of customers succeed with. The trick is to find your sweet spot and what works well for your brand. Double down on this until you perfect it and then find new ways to go about it!
Subscribe for Updates
Get our best content on ecommerce marketing in your inbox 2 times a week.
Written by Isaiah Bollinger
Isaiah co-founded Trellis in order to design and develop web experiences that would provide a business, either large or small, a competitive advantage on the Internet. Isaiah has extensive experience managing WordPress, Magento, and Shopify projects, custom web applications, third party integrations, and many different types of Internet marketing campaigns. Through Isaiah's leadership, Trellis is a one of kind eCommerce solutions agency that is able to offer an entire technology and marketing solution from conception to healthy growth in online sales.
Subscribe for Updates
Get our best content on ecommerce marketing in your inbox 2 times a week.